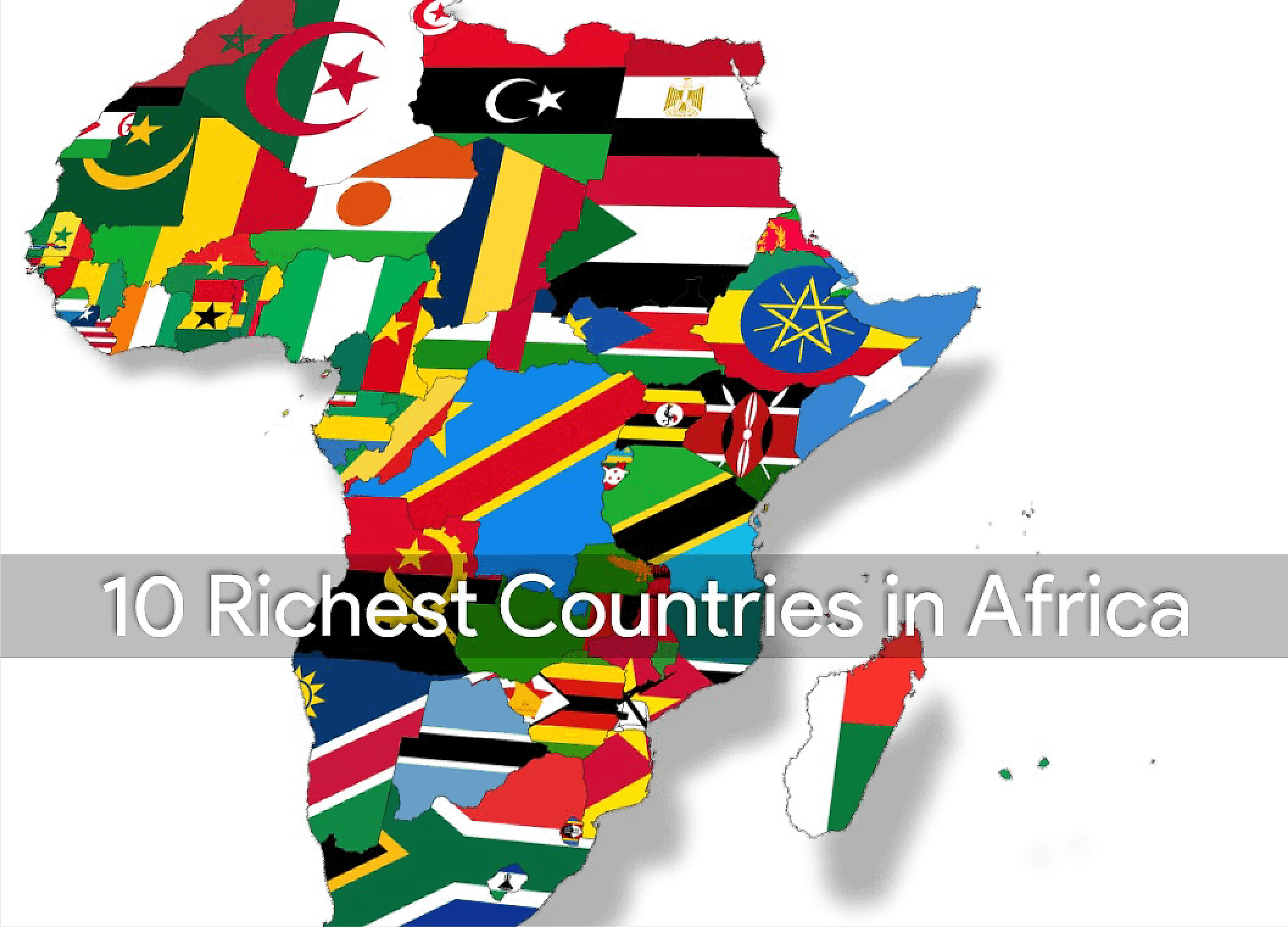 The Richest Countries in Africa
With their precious natural resources, attractive vacation destinations, and lucrative cocoa bean industry, these African nations have found multiple ways to stand out. The African continent is home to many of the world's most dominant and ancient civilizations, and have now adapted their ambitions to fit into the globalized economy of the 21st century. These countries have implemented innovative policies to shine in this global landscape, which has ultimately resulted in a combined GDP of over $3 trillion. The following is the list of Africa's wealthiest nations ranked in order of GDP Per Capita (PPP). This metric is the best for accurately representing a countries wealth because it avoids outliers like tax-havens while considering the effect of inflation and the average price of goods on citizens. 
Click here to see the full table of all African Countries by GDP Per Capita (PPP)
The 10 Richest African Countries By GDP Per Capita (PPP)
1. Seychelles - $39,662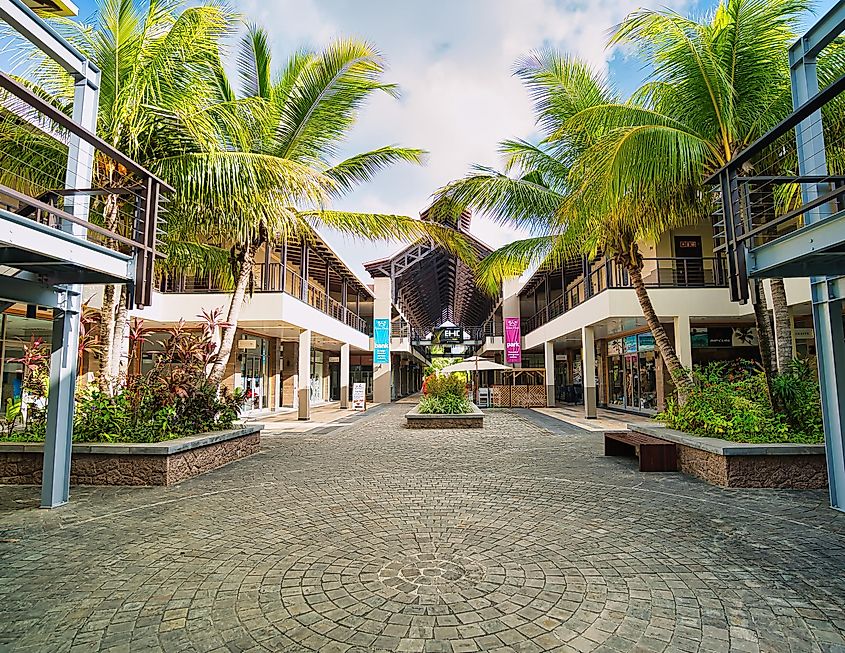 Population: 100,000
GDP per capita (PPP): $39,662
GNI per capita: $19,536
Total GDP: 1,950,000,000
Tourism mainly drives this small island nation's economy, comprising roughly 70% of its GDP. With a population of around 100,000, Seychelles' people boast a high standard of living. Seychelles has made significant investments in education, renewable energy, and healthcare, offering free primary and secondary education and a public healthcare system that ensures everyone has equal access to medical services. Moreover, the country enjoys a stable political climate, encouraging foreign investment and enhancing its economic growth. Additionally, Seychelles' solid and sustainable fisheries industry is crucial in attaining its high-income status. Transparency International's Corruption Perception Index in 2022 ranked Seychelles as Africa's most transparent and least corrupt country.
2. Mauritius - $29,164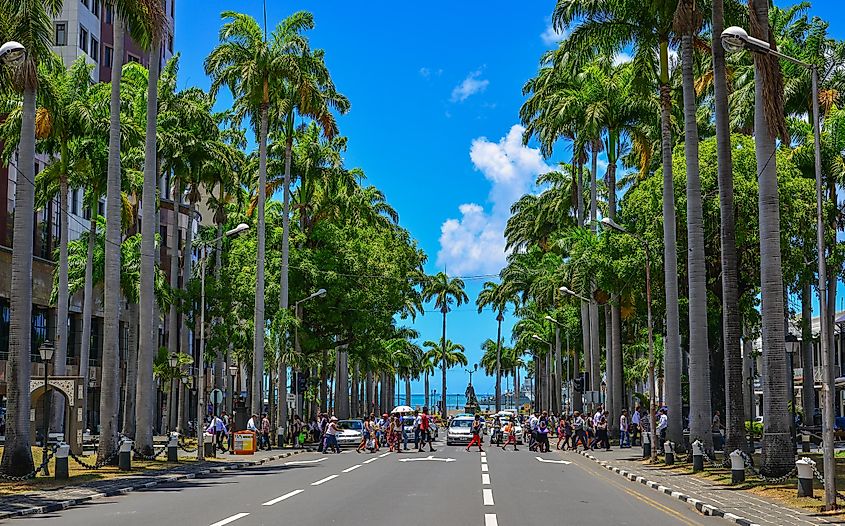 Population: 1,262,000
GDP per capita (PPP): $29,164
GNI per capita: $11,548
Total GDP: 14,570,000,000
A diversified economy, supported by thriving sectors, including financial services, tourism, and manufacturing, makes Mauritius one of the most wealthy nations in Africa. Furthermore, Mauritius' developing economy relies on a mix of agriculture, exports, financial services, and tourism; it has also shown considerable resilience. Additionally, Mauritius has experienced sustained growth in recent years, resulting in increased life expectancy, a much-improved infrastructure, and lowered infant mortality. Thanks to the competitive taxation, vast influxes of foreign investments have boosted Mauritius' development. The government of Mauritius has actively pursued pro-business strategies and implemented various initiatives to enable entrepreneurship and innovation, further contributing to its economic success.
3. Libya - $24,598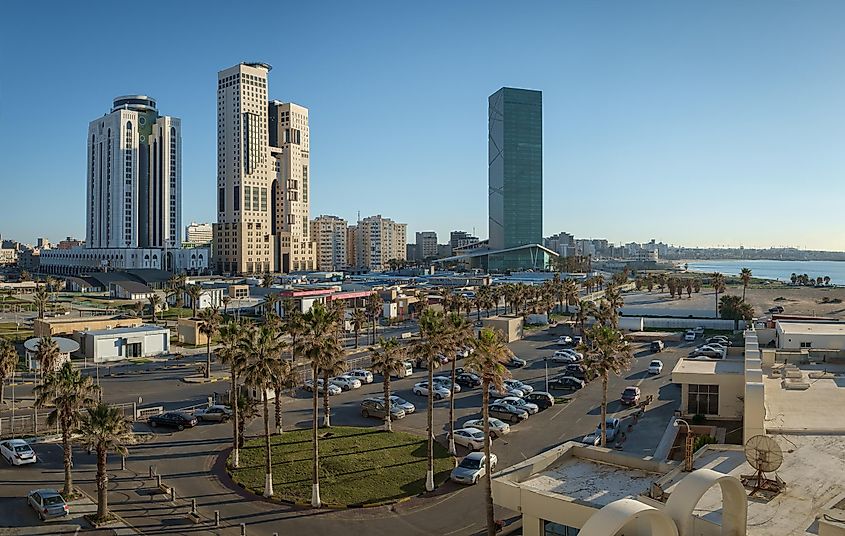 Population: 6,845,000
GDP per capita (PPP): $24,598
GNI per capita: $6,763
Total GDP: 46,297,000,000
Over 95% of Libya's export earnings and 60% of its GDP stems from the petroleum sector, making it the primary source of revenue for its economy. The economic policy has strongly emphasized promoting agricultural and industrial advancements to reduce its reliance on oil and gas export. Additionally, the government of Libya implemented several reforms to liberalize monetary policy and encourage private endeavors. The agriculture side is limited by the environment and by shortages of labor. Only about one percent of the total land area is cultivated. Through the 2000s, Libya achieved staggering growth. The Libyan Civil Wars, though, interrupted this development resulting in several economic setbacks. Libya has since rebounded. 
4. Botswana - $19,397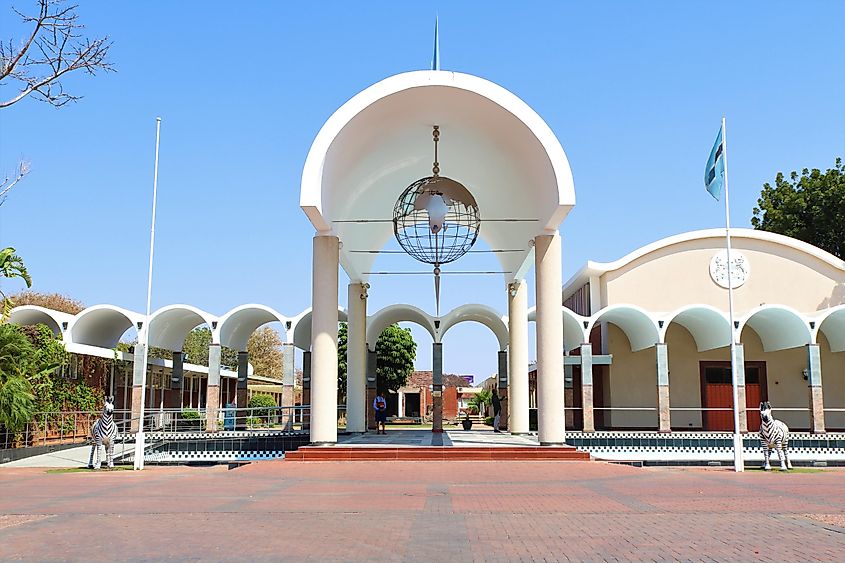 Population: 2,692,000
GDP per capita (PPP): $19,397
GNI per capita: $7,350
Total GDP: 19,572,000,000
Botswana's remarkable economic achievements, compared to certain neighboring countries, can be attributed to a firm foundation rooted in diamond mining, prudent fiscal policies, and a cautious approach to foreign relations. Diamond mining contributes to roughly 50% of its GDP. Botswana has been experiencing rapid growth, and it is recognized as one of the world's fastest-growing economies, with an average annual growth rate of approximately five percent over the past decade. Following a period of stagnation at the beginning of the 21st century, Botswana's economy rebounded significantly, achieving fast growth, with GDP gains of around six or seven percent. The African Development Bank commended Botswana for maintaining one of the longest global economic booms.
5. Gabon - $19,197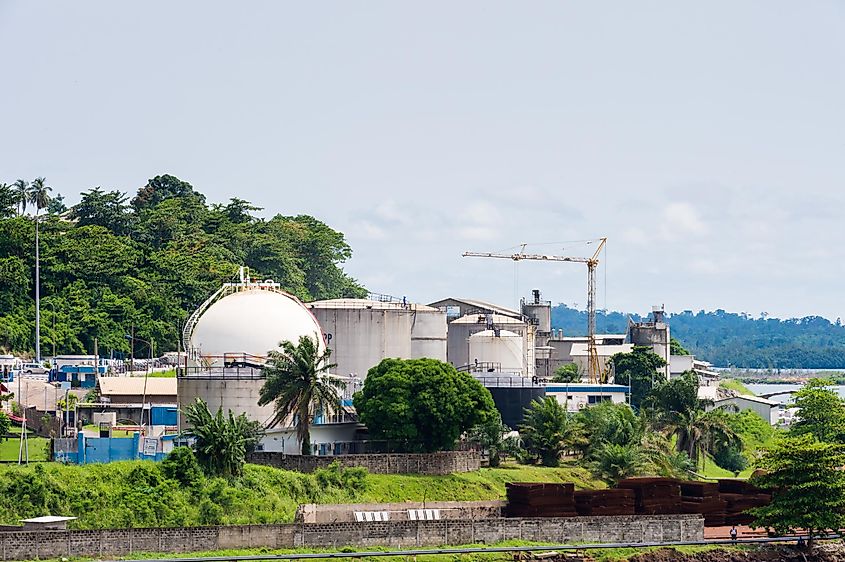 Population: 2,187,000
GDP per capita (PPP): $19,197
GNI per capita: $9,294
Total GDP: 20,330,000,000
Gabon's rich natural resources, such as manganese, oil, and timber, make it the fifth most-producing nation in Africa. The oil extraction sector accounts for about 50% of GDP and 80% of exports. The government intends to shift its economic focus from depleting oil reserves by pursuing a diversification strategy. With over four out of five Gabonese citizens residing in urban areas, Gabon boasts one of the highest urbanization rates in Africa. Implementing restrictive measures in response to the pandemic and the decline of oil prices in 2020 has increased unemployment and decreased domestic revenue significantly. Despite that and the political reshuffle in early 2023, Gabon is gradually recovering.
6. Equatorial Guinea - $18,510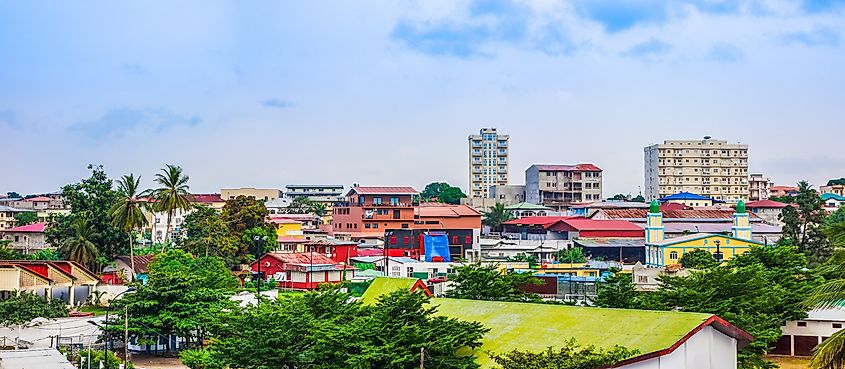 Population: 1,544,000
GDP per capita (PPP): $18,510
GNI per capita: $9,777
Total GDP: 15,099,000,000
Before Equatorial Guinea gained independence, Cocoa was its signature product. In 1959 it had the most per capita income in Africa. After discovering its large oil reserves in the 1980s, Equatorial Guinea became largely dependent on it. Forestry, farming, and fishing are also significant components of its GDP. However, despite the rising economy and improving infrastructure, extreme poverty still plagues it. After oil prices collapsed in 2014, Equatorial Guinea's economy went into a free fall, bringing growth down to -10% from 15%. The government intends to reinvest some of the oil revenue into agriculture. Equatorial Guinea's mostly unexploited human and natural resources, such as fertile soils, a tropical climate, and deepwater ports, leave ample space for expansion.
7. Egypt - $16,978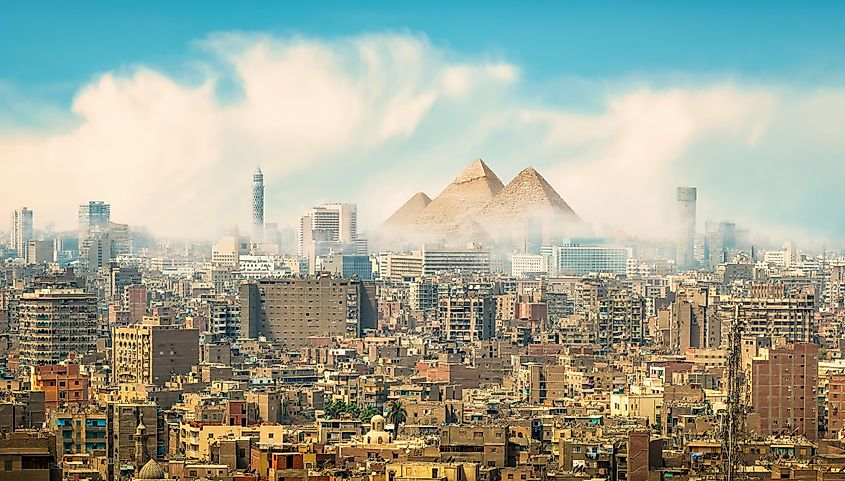 Population: 106,225,000
GDP per capita (PPP): $16,978
GNI per capita: $3,644
Total GDP: $387,110,000,000
Egypt is one of the most charming countries in the world. It holds a rich heritage going back to the 6th-4th millennia BCE. It is famous for the old civilization of Ancient Egypt and its monumental tombs, the Pyramids, which attract millions of people every year. Before the 2000s, Egypt's economy was highly centralized; after that, some structural reforms and fiscal policies allowed for a more market-oriented one. Furthermore, these changes have incentivized significant foreign investments and increased Egypt's growth. Today Egypt is still considered a developing economy. The diversification through manufacturing and trade has increasingly outstripped agriculture as the largest sector of the national economy. Tourism has traditionally provided a good portion of earnings, but it has been subject to fluctuation during civil and political unrest in the country.
8. South Africa - $16,090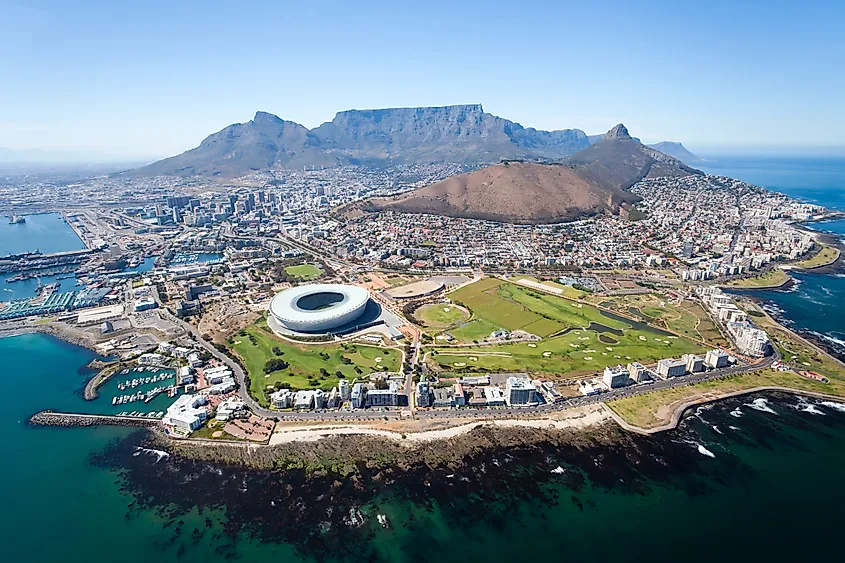 Population: 61,528,000
GDP per capita (PPP): $16,090
GNI per capita: $6,485
Total GDP: $399,015,000,000
South Africa is Africa's most industrialized, technologically advanced, and diversified economy overall. However, the natural resources extraction industry remains the largest in the country. Since the end of apartheid, South Africa has expanded towards services. South Africa's economy is highly centralized, and state-owned enterprises play a significant role. In 2016 the major challenges in doing business included inefficient government bureaucracy, corruption, and political instability. However, the banking sector is a strong feature of South Africa's economy. Furthermore, South Africa is rich in various minerals, including platinum, gold, manganese, chromium, copper, coal, uranium, silver, beryllium, titanium, and diamonds. Although the manufacturing sector has produced a more significant portion of GDP than mining, the mining sector continues to be a crucial part of South Africa's economy. South Africa is the only African nation to take part in the G20.
9. Algeria - $13,507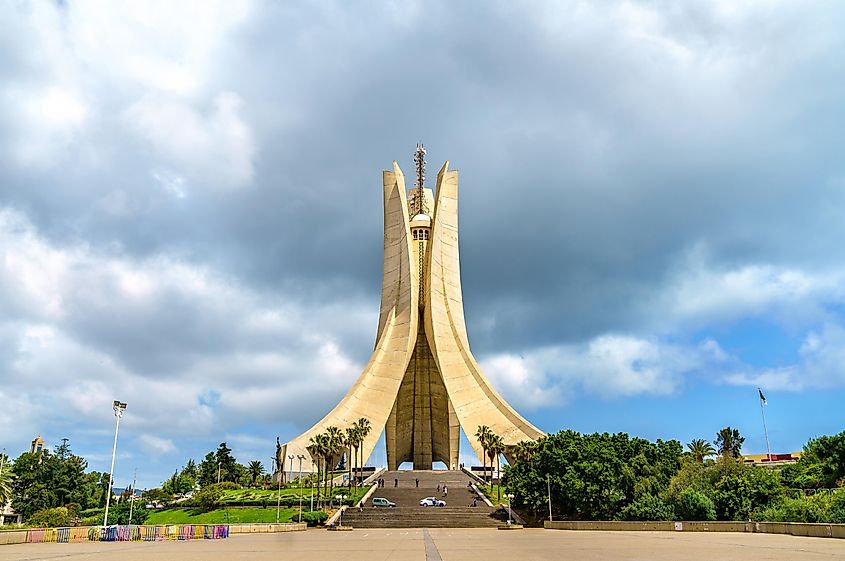 Population: 45,973,000
GDP per capita (PPP): $13,507
GNI per capita: $4,481
Total GDP: $206,007,000,000
Algeria is known for its enormous supply of natural gas and oil, commodities that, despite fluctuations in prices, contribute roughly one-third of the GDP. The extraction of hydrocarbons facilitated rapid industrialization. The Algerian government instituted a socialist system in the first two decades after they gained independence in 1962. However, since the early 1980s, the government's focus has shifted toward privatization, somewhat modifying Algeria's direction. Standards of living rose in the country, however, food production never reached self-sufficiency levels. Moreover, cultivated land is largely limited to the coastal plains and valleys, and the rest of the land's aridity restricts Algeria's agricultural activity. After the Covid-19 crisis, Algeria's economy recovered mainly thanks to a significant rise in oil demand.
10. Tunisia - $13,270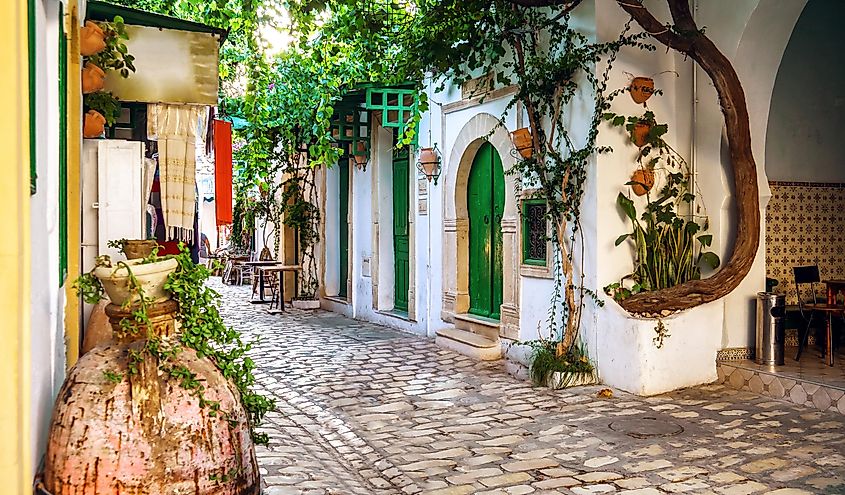 Population: 12,235,000
GDP per capita (PPP): $13,270
GNI per capita: $4,071
Total GDP: $49,815,000,000
Tunisia is a very hospital country. With its exquisite cuisine and fascinating culture, it attracts millions of visitors yearly. Tunisia faced difficulties after gaining independence in 1956, as most French functionaries left the country. The new government's primary focus was on rebuilding institutions. In the 1970s, Tunisia implemented a semi-liberal policy adopting a healthy mix of imports and exports. In the early 2000s, Tunisia experienced significant economic growth in GDP, which brought substantial development in the service sector and modern industries. In 2015, the terror attack on the Bardo National Museum caused tourism collapse, the third largest sector in Tunisia. Its economy has recently been affected by various challenges, such as struggling to access international financing, making local debt financing challenging. In early 2023, the growing inflation rate reached 10.3%, setting a new record for the first time in over three decades. These factors have put significant pressure on Tunisia's economy. The government urgently needs to implement reforms to tackle these difficulties, but with the right policies in place, Tunisia has great potential to thrive in the years ahead.
After this deep dive into the wealthiest countries of the continent of Africa, it is clear that this region of the world is quickly making its way onto the higher steps. Every country on this list has managed to become one of the most prosperous on the continent thanks to the responsible use of abundant natural resources and innovative policy making. These nations have achieved remarkable success in various sectors, from oil exports to intense tourism destinations. Their success serves as an inspiration for other developing countries in Africa to attain similar achievements.
African Countries By GDP Per Capita (PPP)
| Rank | Country | GDP per capita (PPP), International Dollars |
| --- | --- | --- |
| 1 | Seychelles | 39,662.411 |
| 2 | Mauritius | 29,164.287 |
| 3 | Libya | 24,598.576 |
| 4 | Botswana | 19,397.588 |
| 5 | Gabon | 19,197.15 |
| 6 | Equatorial Guinea | 18,510.153 |
| 7 | Egypt | 16,978.929 |
| 8 | South Africa | 16,090.651 |
| 9 | Algeria | 13,507.18 |
| 10 | Tunisia | 13,270.201 |
| 11 | Eswatini | 11,491.959 |
| 12 | Namibia | 11,439.876 |
| 13 | Morocco | 10,459.531 |
| 14 | Cape Verde | 9,661.071 |
| 15 | Mauritania | 7,437.289 |
| 16 | Angola | 7,221.611 |
| 17 | Côte d'Ivoire | 7,010.64 |
| 18 | Ghana | 6,974.381 |
| 19 | Djibouti | 6,893.558 |
| 20 | Kenya | 6,569.036 |
| 21 | Nigeria | 6,177.925 |
| 22 | Congo | 5,155.01 |
| 23 | Sao Tome & Principe | 4,873.931 |
| 24 | Cameroon | 4,664.926 |
| 25 | Senegal | 4,514.902 |
| 26 | Sudan | 4,471.408 |
| 27 | Benin | 4,299.87 |
| 28 | Zambia | 4,040.967 |
| 29 | Ethiopia | 3,724.419 |
| 30 | Tanzania | 3,599.939 |
| 31 | Comoros | 3,462.851 |
| 32 | Lesotho | 3,250.985 |
| 33 | Uganda | 3,224.402 |
| 34 | Guinea | 3,217.843 |
| 35 | Rwanda | 3,090.459 |
| 36 | Guinea-Bissau | 3,071.89 |
| 37 | Gambia | 2,803.723 |
| 38 | Togo | 2,754.401 |
| 39 | Burkina Faso | 2,726.217 |
| 40 | Mali | 2,655.719 |
| 41 | Zimbabwe | 2,627.106 |
| 42 | Eritrea | 2,187.578 |
| 43 | Sierra Leone | 2,082.295 |
| 44 | Madagascar | 1,916.369 |
| 45 | Liberia | 1,788.015 |
| 46 | Chad | 1,787 |
| 47 | Malawi | 1,682.152 |
| 48 | Niger | 1,600.466 |
| 49 | Mozambique | 1,556.267 |
| 50 | DR Congo | 1,474.252 |
| 51 | Somalia | 1,373.976 |
| 52 | Central African Republic | 1,126.756 |
| 53 | Burundi | 891.426 |
| 54 | South Sudan | 515.749 |
** IMF data from April 2023