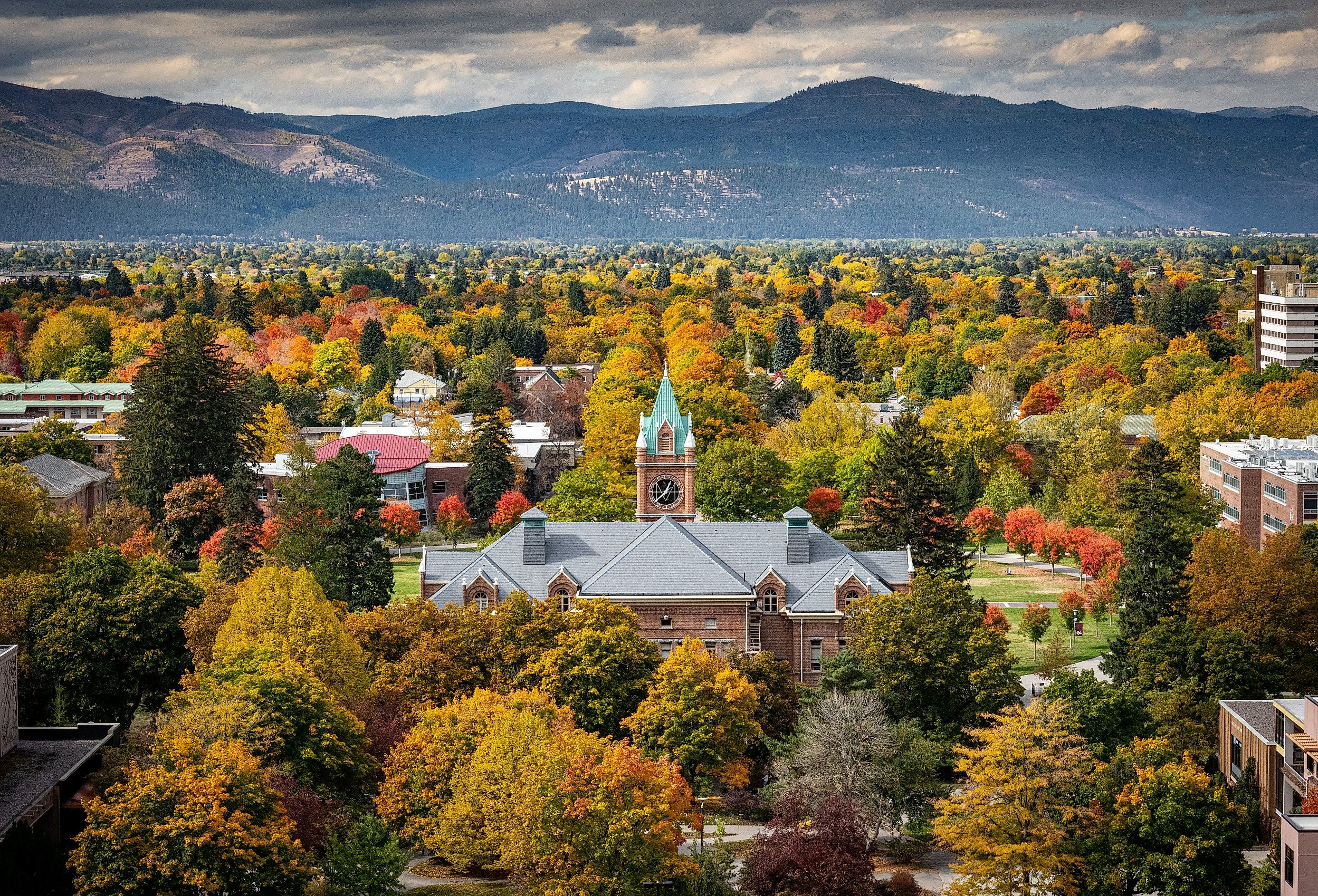 8 Best Fall Hikes In Montana
Montana is an expansive state in the Western United States, with beautiful yet diverse landscapes. The state encompasses everything from the tall peaks of the infamous Rocky Mountains to the flatlands of the Great Plains. The state capital, Helena, was a city founded on the gold rush and is worth visiting at least once. However, beyond the cities, Montana is home to many national parks, state parks, and scenic nature areas that are perfect for hiking, a particularly gorgeous activity to indulge in during autumn. Hikers planning a trip to Montana this fall will not want to miss the following trails, known for their spectacular colors. 
Avalanche Lake, Glacier National Park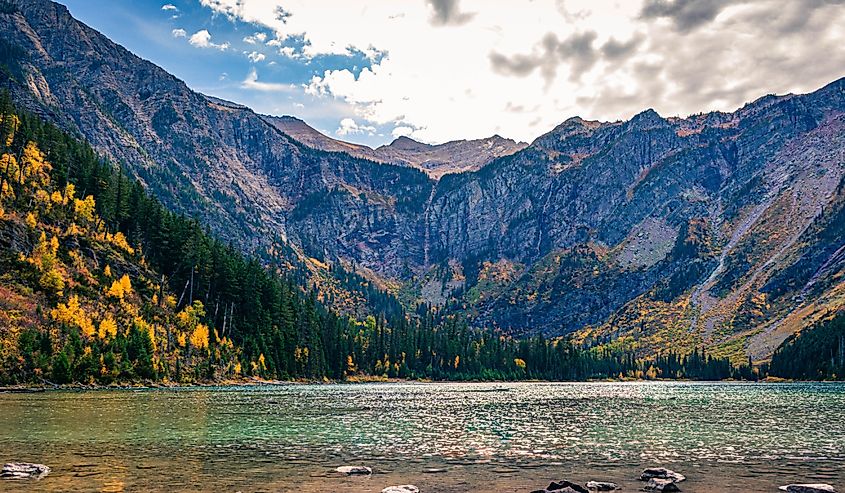 Avalanche Lake Trail in Glacier National Park is one of Montana's best hikes for experiencing and seeing beautiful fall foliage. The park sits at the border between Montana and Canada's province of Alberta, full of jagged mountain peaks, glacial lakes, and dense forests. The trail is 5.9 miles long with 757 feet of elevation gain, making it a moderately difficult hike. On average, it takes around 2.5 hours for hikers to complete this out-and-back route. 
Spanish Creek Trail, Bozeman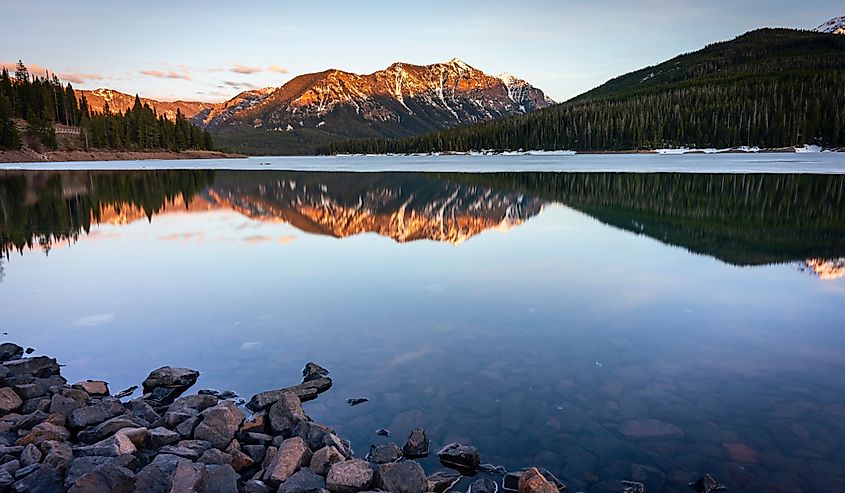 Hikers seeking a challenge will find one on the South Fork Spanish Creek Trail (to Mirror Lake) near Bozeman, Montana. The Spanish Creek Trailhead is located inside Montana's Custer Gallatin National Forest. This route is 14 miles long and is considered difficult. There is a moderate level of traffic on the trail and there have been bear sitings, so hikers should always carry bear spray and know how to use it for their safety. The trail provides scenic mountain views and lots of options for variations. The 407 fork in the trail to Mirror Lake is a challenge, but there are less difficult options like taking the 410 trail to Pioneer Falls. 
Rocky Point Nature Trail, Glacier National Park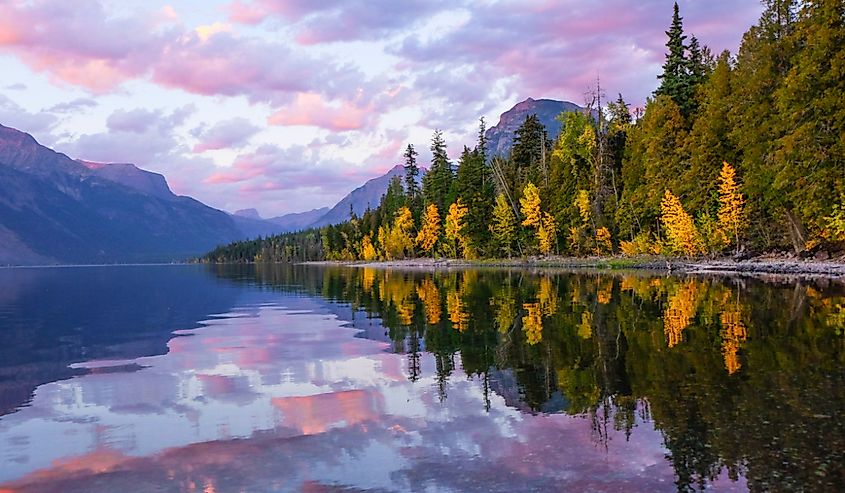 The trail to Rocky Point is located along the shore of Lake McDonald in Montana's Glacier National Park. The access point for the trailhead is inside the park's Fish Creek Campground. The trail is 1.9 miles roundtrip with 350 feet of elevation gain. The trail is a loop, so after around 1.2 miles, hikers will arrive at the Lake McDonald Trail junction where they should make a lift to complete the Rocky Point Nature Trail loop.
Beehive Basin Trail, Big Sky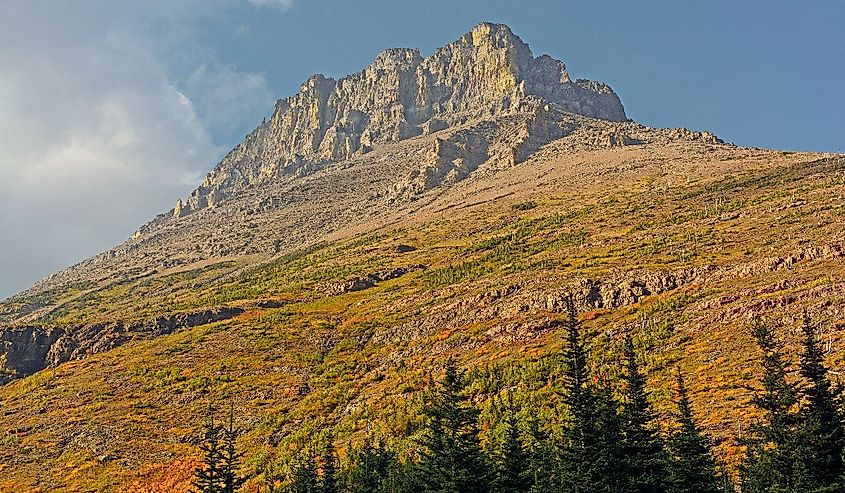 Located in Big Sky, Montana, the Beehive Basin Trail is one of the best hikes to do in the state during the fall. It's got some of Big Sky's best viewpoints along the 6.6-mile hike with 1,500 feet of elevation gain. The first 3.3 miles of the hike lead trekkers to the Beehive Basin which is a glacial lake area overlooking Lone Peak. It's considered a challenging route (due to the elevation gain) that usually takes hikers around 3 hours and 45 minutes to complete. 
Blodgett Canyon Overlook, Hamilton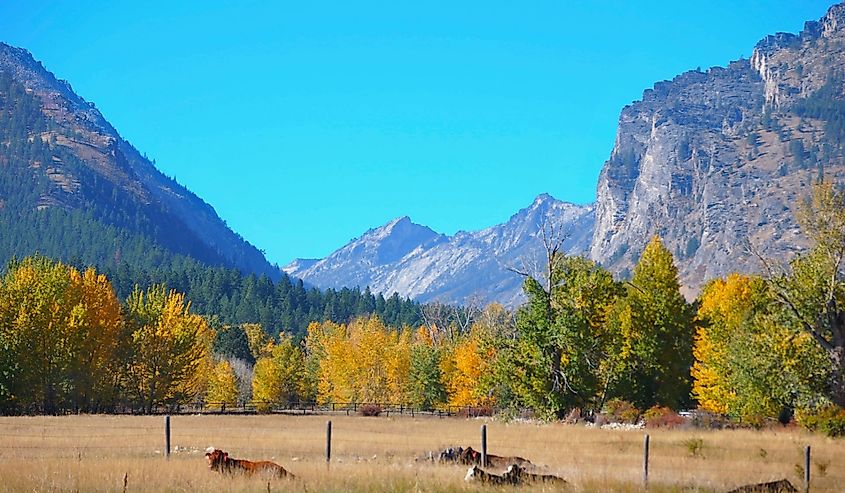 Blodgett Canyon Overlook is a 2.8-mile trail near Hamilton, Montana, that is best explored during fall. The scenic trail is inside the Bitterroot National Forest, which spans 1.6 million acres across Montana and Idaho. Yellow leaves on the trees and pleasurable temperatures make for ideal hiking conditions. The route is an out-and-back trail that is relatively easy, with just 531 feet of elevation gain. It usually takes hikers an average of 1.5 hours to get back to the trailhead. 
Holland Lake and Falls Nature Trail, Flathead National Forest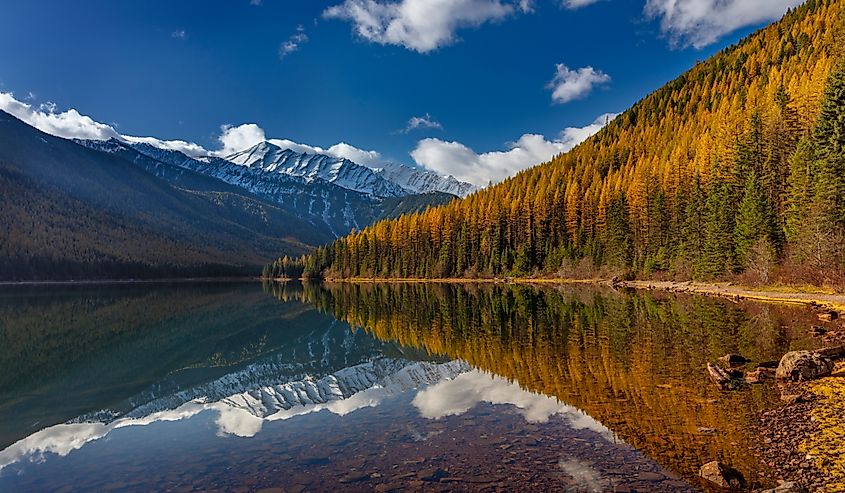 Holland Lake and Falls is a picturesque trail near Condon, Montana, that is gorgeous year-round. But, thanks to the yellow leaves on the Aspen trees, this area is especially scenic in October. The trail is around 3.3 miles round-trip, offering stunning viewpoints along the way, including reaching the base of a 40-foot waterfall. Hikers traverse among alpine forests and golden tamarack trees for a vibrant show of fall colors. The trail is an out-and-back route that takes around 1.5 hours to complete. 
Mount Sentinel M Trail, Missoula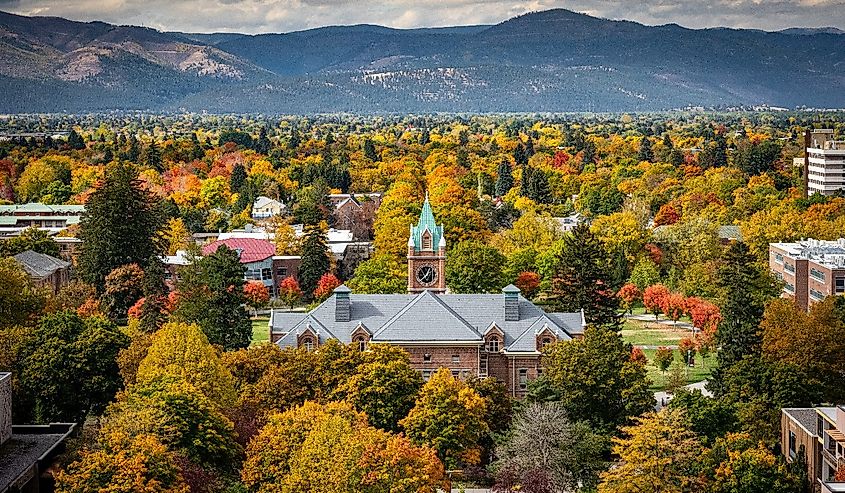 Missoula, Montana, is a great getaway for a long weekend this fall. While there, why not hike Mount Sentinel? The "M" Trail is a favorite for locals in Missoula and visitors; it's less than a mile to the M, or hikers can continue and travel one and three-quarter miles to the top of Mount Sentinel. The concrete "M" is a great point to reach for hikers of all ages and fitness levels, with an easy 643 feet of elevation gain. It usually takes hikers just 1 hour to complete this trail, so the rewarding views are well worth it. 
Bear Canyon Trail, Bozeman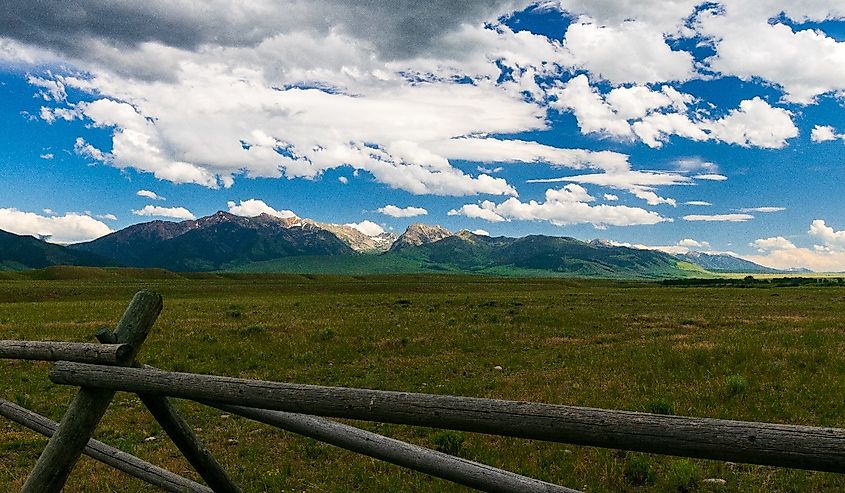 Bear Canyon Trail is located inside the Custer Gallatin National Forest near Bozeman, Montana. It is a moderately challenging 8.2-mile out-and-back route that usually takes hikers around 4 hours to complete. The trail follows Bear Creek to a canyon and then works its way over to the Bear Lakes. The trail is usually hardpacked from the frequent flow of foot traffic, but hikers should be prepared to encounter muddy conditions after rain. 
Experience Fall Foliage On Montana's Trails 
The best trails for hiking in Montana are ready to welcome visitors this fall, with peak fall foliage in the state turning in late September to mid-October. No matter the destination in Montana you choose, the autumn allure will be sure to awe those who take the time to visit. Make plans now to get out on the trails while the reds, oranges, and yellows, are at their most vibrant.