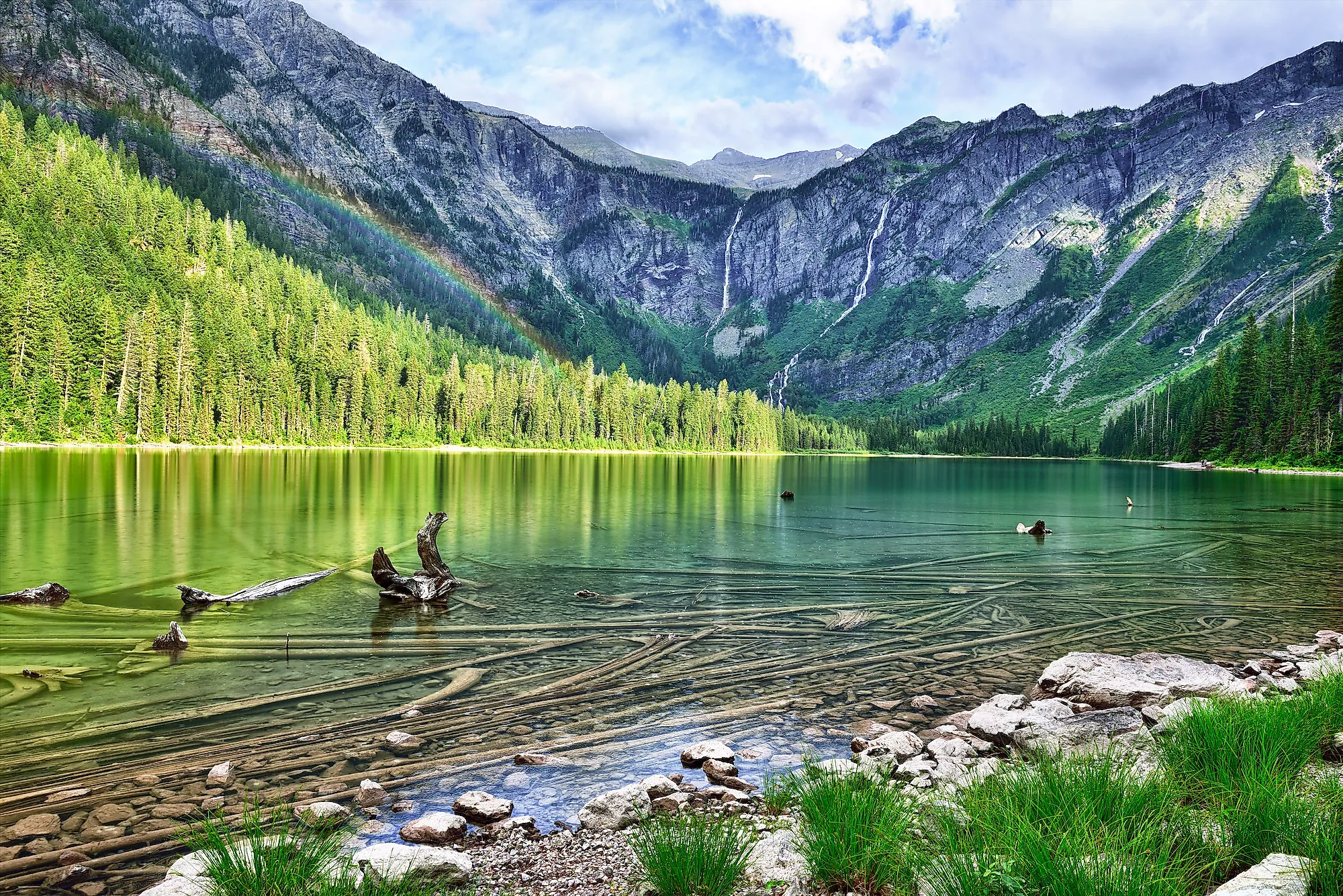 Avalanche Lake is located in Glacier National Park, in Flathead County, Montana. The lake is surrounded by the Rocky Mountains, and border Bearhat Mountain and the Sperry Glacier. The lake is surrounded by steep cliffs on three sides, with massive waterfalls cascading from the "hanging valley" formed by Sperry Glacier. It can only be reached through using the famous Avalanche Lake Trail. The entire trail is 4.5 miles long, beginning from the Trail of the Cedars trailhead and arriving at the lake somewhere along its midway point. With climbs of 324 feet a mile, the trail's highest elevation reaches up to 4,031 feet. The park terrain is diverse, consisting of mountains, glaciers, valley, bridge, bush, creek, beach, and the lake alike.
Visiting The Lake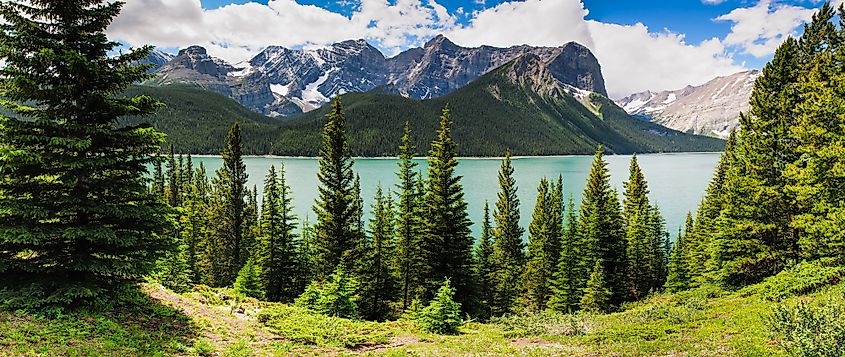 Using Avalanche Lake Trail is the only way to access to the lake. The trail is rated as being "Moderately Difficult", taking roughly half of a day to complete. While the park is accessible by air and train as well, driving is probably the easiest way to get there. It is a popular destination, especially in spring and summer. It is easily a readily available recreation option for the average American traveler.
Attractions And Activities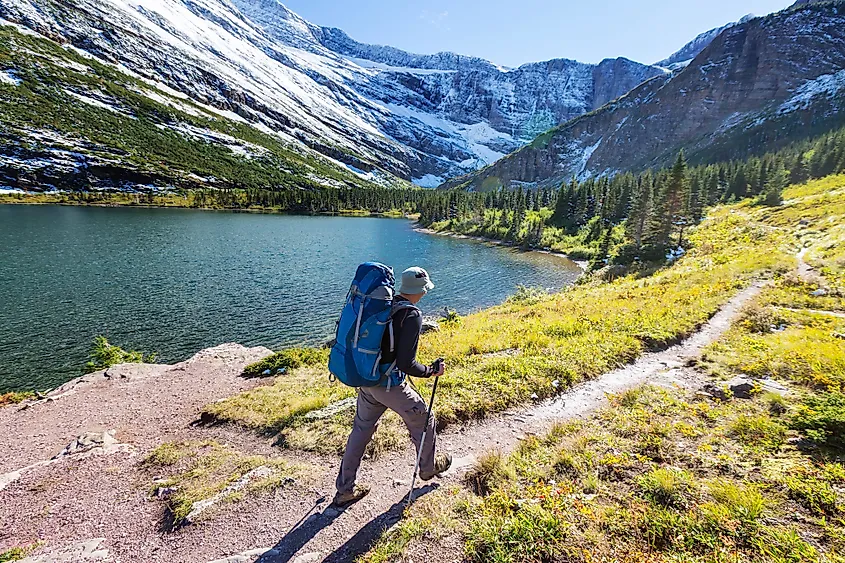 Other than a beautiful place for hiking, Glacier National Park is also an ideal place to engage in activities such as biking, boating and "ranger talks" with its employees. People can not only see its amazing waterfalls, but also engage in other warm weather activities such as fishing and rafting in the park.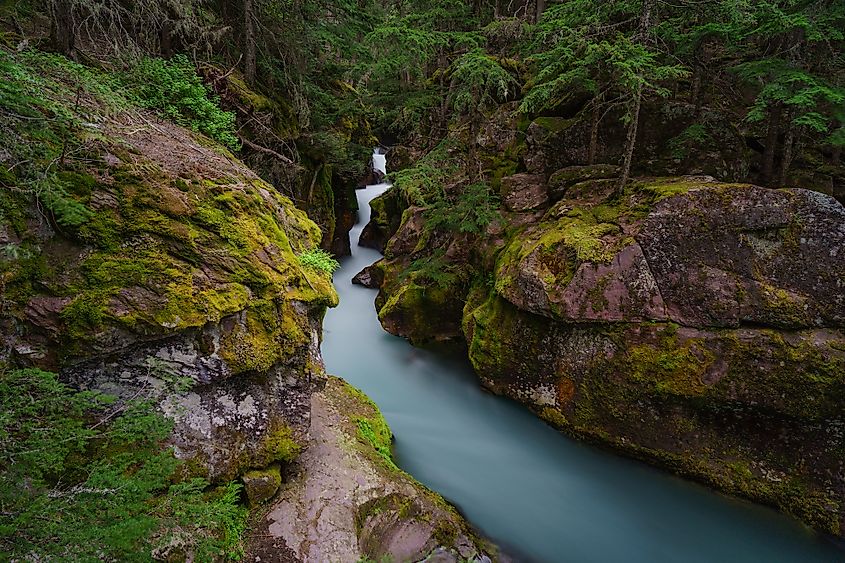 Avalanche Lake is best known for its beautiful scenery. Another bonus is that the trail to get there is not very difficult, so even inexperienced hikers can easily get there. During spring and early summer, dozes of spectacular waterfalls rush down from the highest peaks, immersing visitors in an unforgettable experience. The national park is also home to a wide variety of wildlife, making it a natural wonderland where visitors are able to observe wildlife in their natural environment.
Wildlife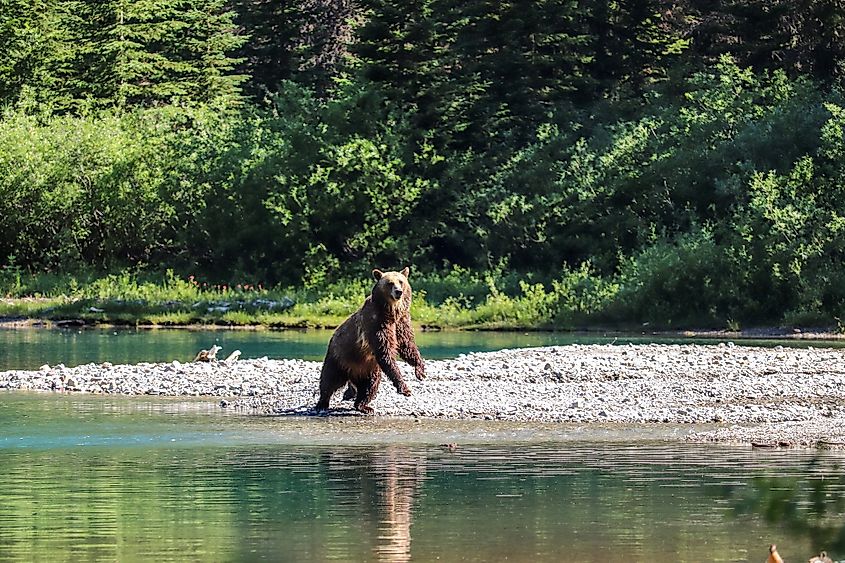 Avalanche Lake, and the Glacier Park in general, is home to a large variety of wildlife, including black and grizzly bears, mountain lion, moose, elk, bighorn sheep mountain goats, wolverines, and coyotes. Park regulations forbid visitors from taking pictures of animals close by to prevent injuries. Human contact with wildlife, therefore, remains very minimal and does not significantly impact the wildlife. Their natural habitat thus remains intact and safe.
Black and grizzly bears, as well mountain lions, are commonly found in the area, which can potentially pose a real threat to humans. Tourists are advised to remain a safe distance from the wildlife all times, and carry bear spray just in case. Other dangers include falling after stepping off trails or roadsides, being hit by falling rocks or pieces of broken glaciers, falling under running water, and suffering from hyporthermia because of the rapidly changing weather conditions. Visitors are advised to strictly follow park regulations and guidelines, including wearing warm and water-resistant clothes.