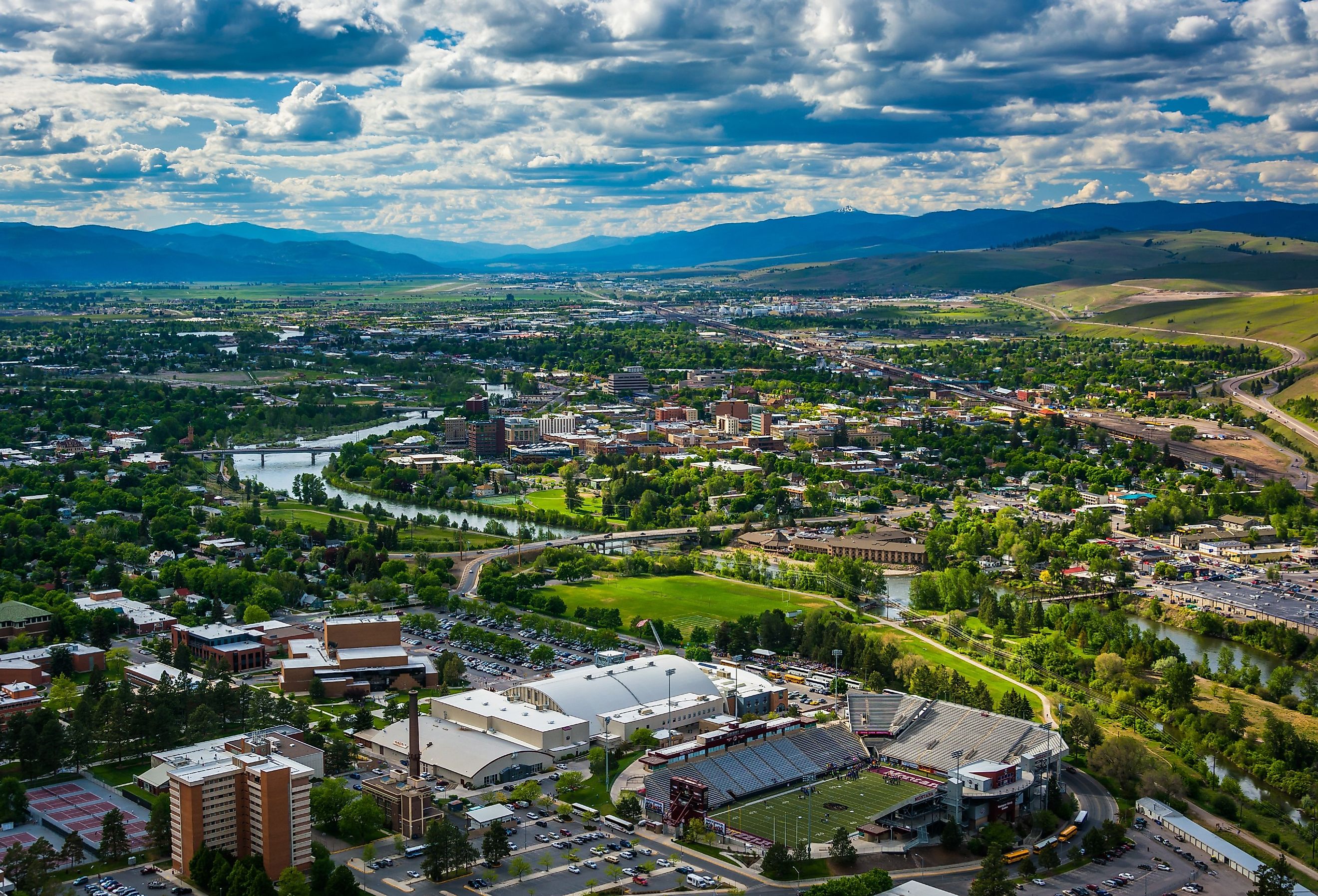 9 Most Underrated Cities in Montana
Montana is one of the largest states in the United States, with a charm and call to nature unrivaled anywhere else. The Treasure State, as it is often referred to, earned the title with its abundance of beautiful landscapes and rich wildlife. Each year, over 12 million tourists flock to the state to enjoy the many sights and experiences, from hiking and camping to cultural festivals and historic landmarks. However, hidden among such gems as Yellowstone National Park and the Rocky Mountains are a variety of cities that are well worth the visit, yet many are unaware of their existence. Located all around the state, each one features a slice of the diversity of Montana, from the scenery to the local historical and cultural interests.
Missoula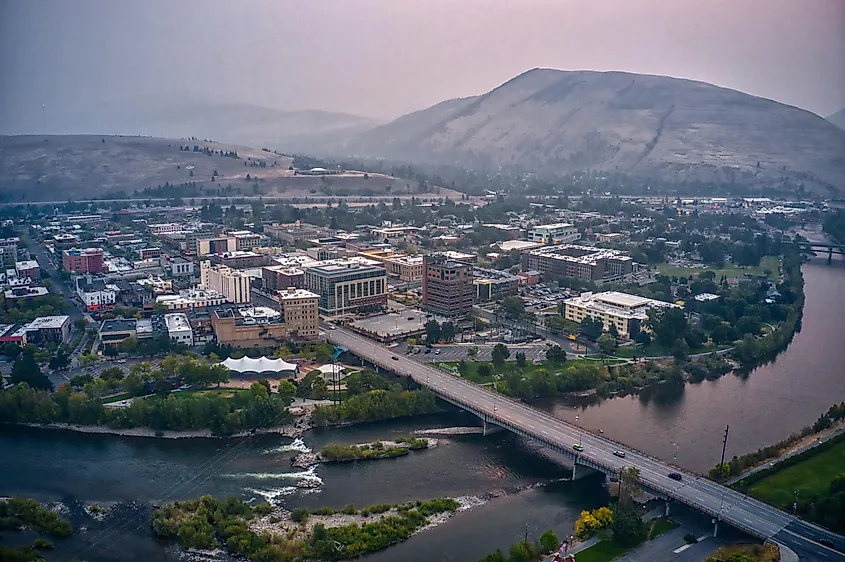 Missoula is a historic city known for Fort Missoula, a stronghold from 1877, restored as a museum. The blue ribbon trout are bountiful in the rivers running through its downtown areas, bringing fly-fishers worldwide. Visitors can kayak or ride tubes in the Bitterroot or Clark Fork Rivers, adding to the already limitless assortment of outdoor activities. After enjoying the outdoors, guests can enjoy the eclectic atmosphere of the city, eating delicious food like Brazilian cuisine at Five on Black or shopping at local shops such as Rockin Rudy's. There are many festivals and concerts to also take in throughout the year, with annual events including KidsFest in August and the Parade of Lights in December, adding the artistic and surreal adventures one can discover in Missoula.
Plentywood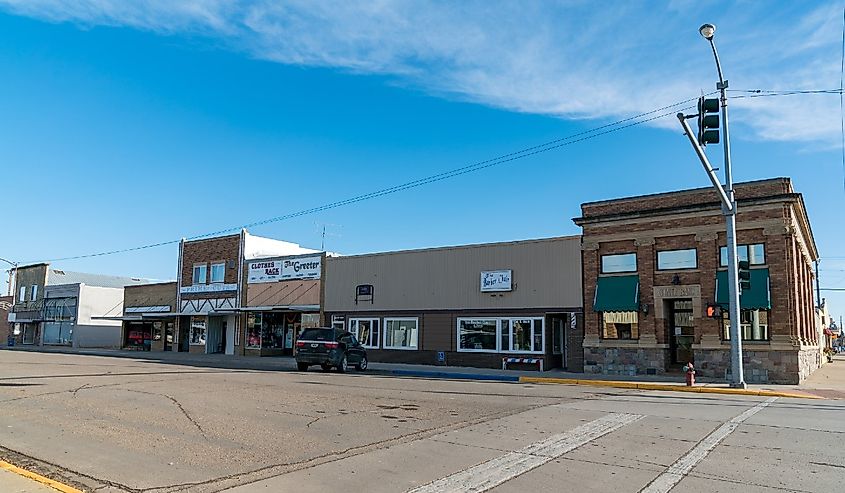 The city of Plentywood is a history enthusiast's dream, from the surrender of Sitting Bull and the Sioux to a pit stop along the Outlaw Trail. The city still functions as a trading post in the Northeast corner of Montana, continuing its legacy from the days of the Old West. With a treasure trove of outdoor recreation sites like the Bolster Dam Campgrounds and Brush Lake State Park, there is something here for everyone. Because it is also close to the Canadian border, it provides an endless list of short travel adventures, such as a two-hour journey to Regina in Saskatchewan, where tourists can visit the Royal Saskatchewan Museum of Natural History or explore Stone Hall Castle.
Choteau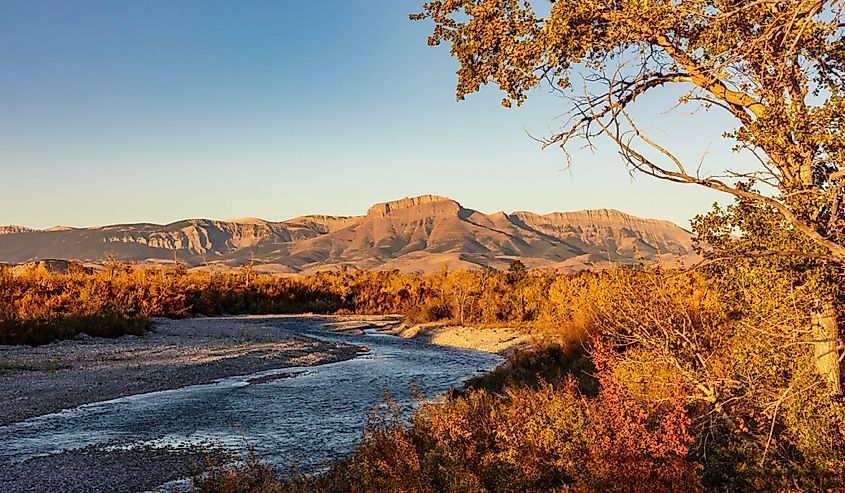 From stunning scenery to amazing recreational activities, Choteau provides a charming destination without the hustle of the usual tourist traps. Resting at the base of the Rocky Mountain Front, the city is rich in culture, history, and some of nature's most beautiful and unique features, like Freezout Lake and the Helena-Lewis and Clark National Forest. Visitors can hike the lush forest paths of the Bob Marshall Wilderness Complex or enjoy a relaxing game of disc golf in Choteau City Park, without needing to leave the town. When you finish the outdoor adventures, discover fossils at the Two Medicine Dinosaur Center or learn about the town's history at the Old Trail Museum.
Helena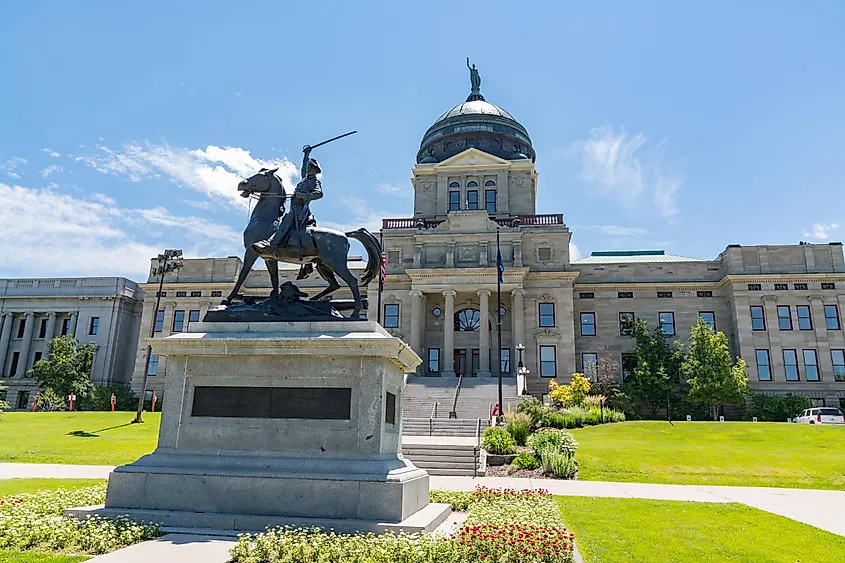 Originally a gold rush encampment, Helena has grown into the Montana state capitol known for its peaceful and welcoming atmosphere. Unlike many large cities, it has maintained its down-to-earth charm and friendly community, making it a wonderful and safe environment to visit and live in. With over 75 miles of trails adjacent to town, a short drive away from breathtaking national parks, and abundant outdoor activities like fishing and biking, numerous adventures are waiting to explore. Guests can then relax while strolling through the historic downtown, exploring Reeder's Alley or touring the Old Governor's Mansion, and learning about its past. As the seasons change, so do the activities available, like the Queen City Oktoberfest in the fall or Springfest in May, ensuring fun for all, no matter when you choose to visit.
Lewistown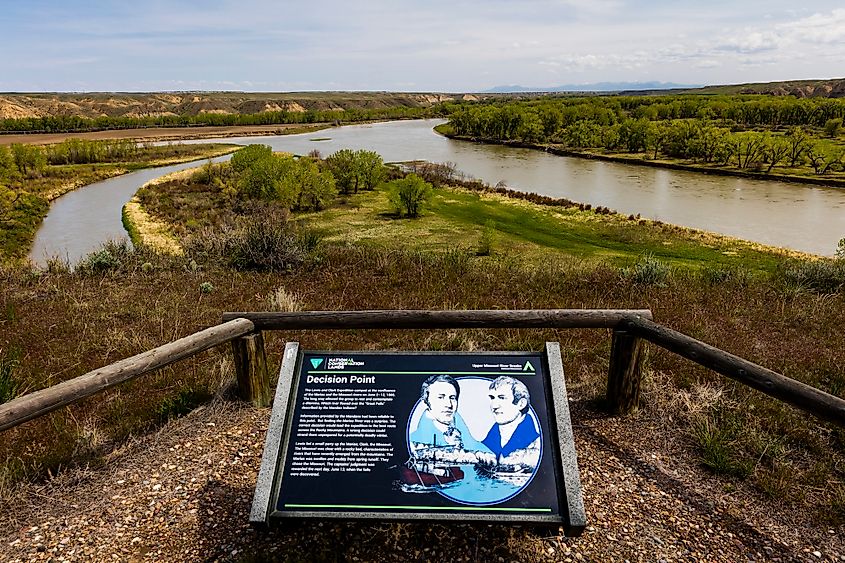 Lewistown is the perfect getaway for families, couples, or even a solo adventurer. With the city's trail system weaving throughout Lewistown's downtown district and winding its way through the countryside, it is the perfect destination for biking, hiking, or even leisure strolls. The combination of mountains and plains creates an interesting diversity of wildlife, which provides exciting hunting adventures. The city's rich historical and cultural importance can't be overlooked, with unique landmarks such as the Bear Gulch Pictographs and the various nearby ghost towns, such as Maiden and Kendall, to explore. There are adventures for the whole family, like visiting Santa year-round at the Montana North Pole Adventure or taking a 3.5-hour trip on the historical spur line train tour, the Charlie Russell Chew Choo.
Ennis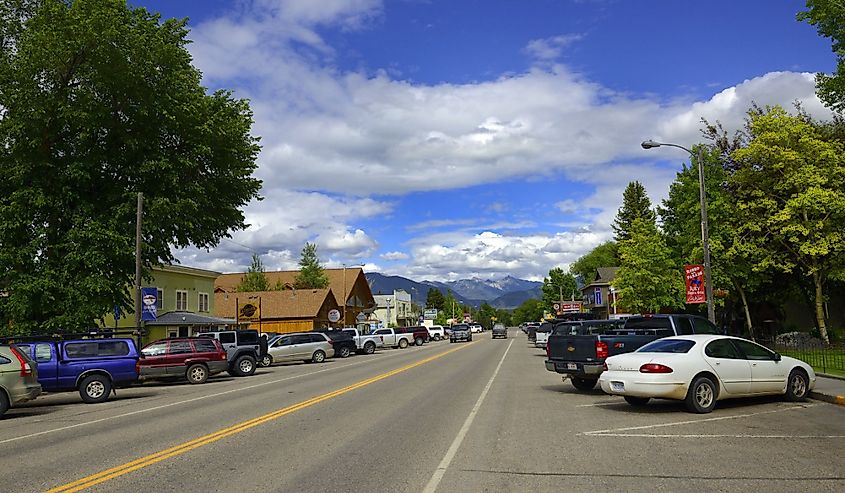 For travelers looking for a true cowboy-style escape, there is no better place than Ennis, Montana. Nestled in the Madison Valley and surrounded by magnificent mountains on all sides, Ennis provides an authentic Western experience. There is even a working blacksmith shop from the 1800s at the Madison Valley Historical Society Museum. If cowboys are of little interest, their renowned fly fishing in Madison River and skiing opportunities at Ennis Lake still make this town a wonderful destination. Finish off your day at the Ennis Pharmacy, with an old-fashioned soda and a serving of their famous fry bread. It is a great stop for those on their way to Yellowstone National Park, and is well worth adding a day or two to the travel plans.
Three Forks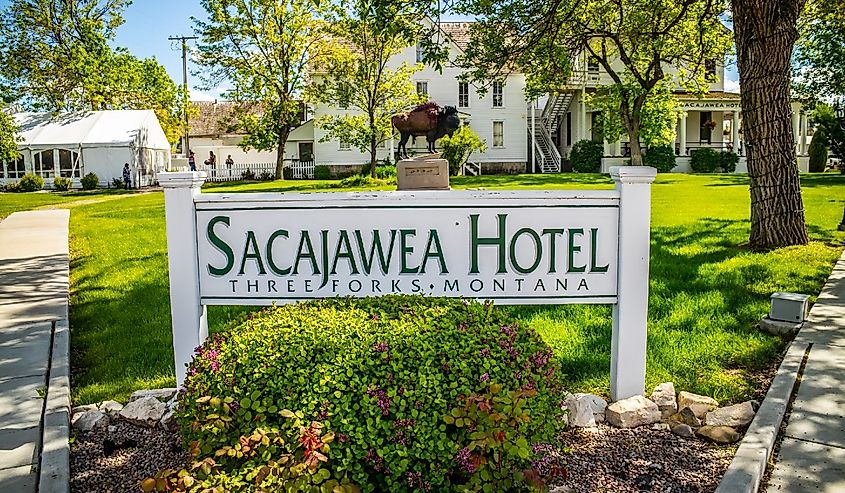 A small-town feel with hotspot adventures awaits those who make Three Forks their destination. Located just off of the I-90, follow the footsteps of Lewis and Clark at the Missouri Headwaters State Park, where they discovered the headwaters of the Missouri River. Enjoy a wide range of hiking, camping, and fishing locations, or descend into the Lewis and Clark Caverns. There are also plenty of unique shopping choices, such as Rusty Bucket Antiques, Three Forks Market, and Book Therapy and Moore. After shopping, visitors can take in the local cuisine at Stageline Pizza or JaMocha Junction. On the hillside north of Three Forks is an amazing art collection of 39 metal horses known as the Bleu Horses, and it is even visible from Hwy 287.
Red Lodge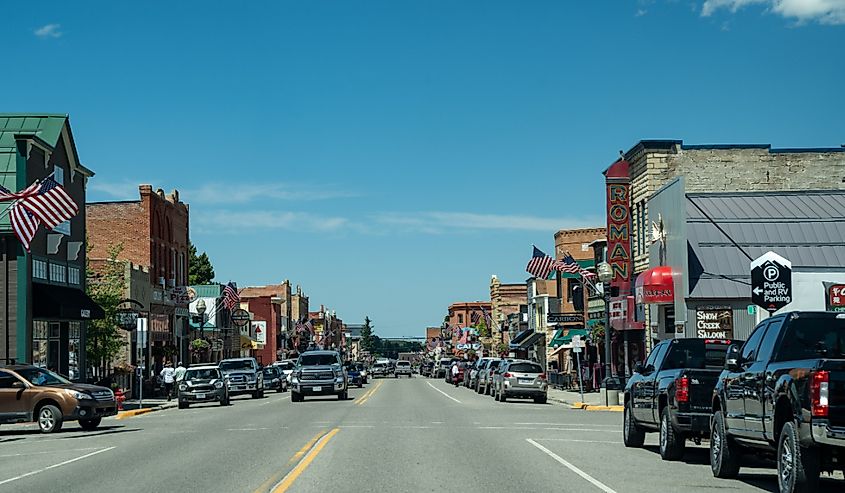 Red Lodge certainly has earned its place as one of the most underrated cities in Montana. Tucked in the striking Beartooth Mountains and encompassed by the breathtaking Custer Gallatin National Forest, this city provides access to some of the best adventures in outdoor recreation in the world. Whether taking a pit stop on the Beartooth Highway to Yellowstone Park or enjoying a romantic weekend in the quaint town, there is something for everyone in this friendly town. Stroll through the historic downtown and enjoy local cuisine at Cafe Regis or shop from local businesses like the Montana Candy Emporium or Beartooth Market. For a heart-pounding adventure, hit the snow peaks for cross-country skiing or a tour in an off-road ATV.
Polson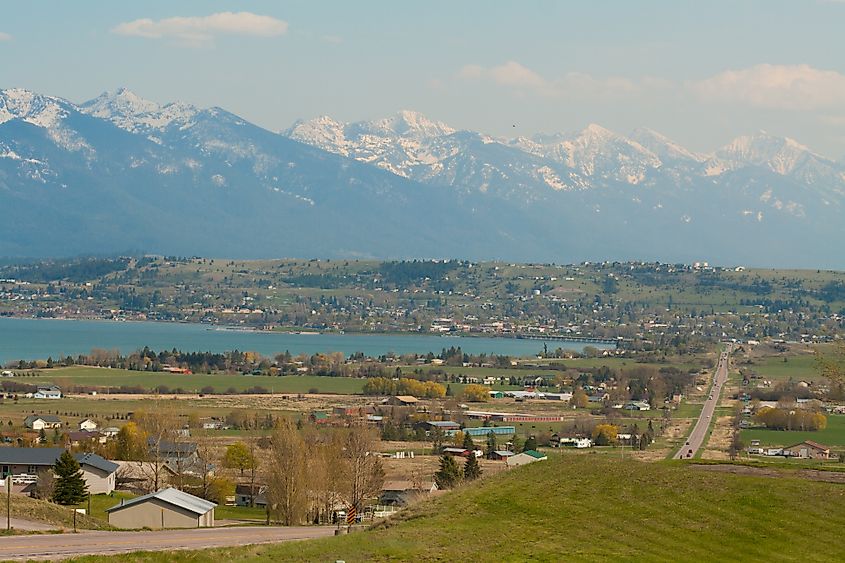 Just south of Flathead Lake lies Polson, home to various idyllic canyon views and friendly locals. This city is perfect for those who enjoy antique shopping or shop locally-owned businesses. The city is known for its live entertainment at the Port Polson Players Theater and history museums such as the Garden of the Rockies Museum and The People's Central Tribal Museum, as well as the cultural buzz that provides a lively, wholesome experience. With access to the lake, there are a lot of opportunities for rafting, swimming, and even sailing. Visitors who arrive at the end of July can enjoy the Flathead Cherry Festival, can celebrate all things cherry-related with many wonderful events and food trucks.
While Montana is known for its heavily-traveled sights and attractions, many places do not get the attention and hype they deserve. All corners of Montana are not-so-hidden treasures, from the quaint town of Helena, rich in history, to the larger city of Missoula, with a wide variety of fun and interesting things to do. Whether travelers are just passing through or decide to make one of these a permanent home, there is no limit to the fun and experiences you will find. No matter what time of year you plan a trip, it is always a good time to add these underrated cities in Montana to your must-see list.