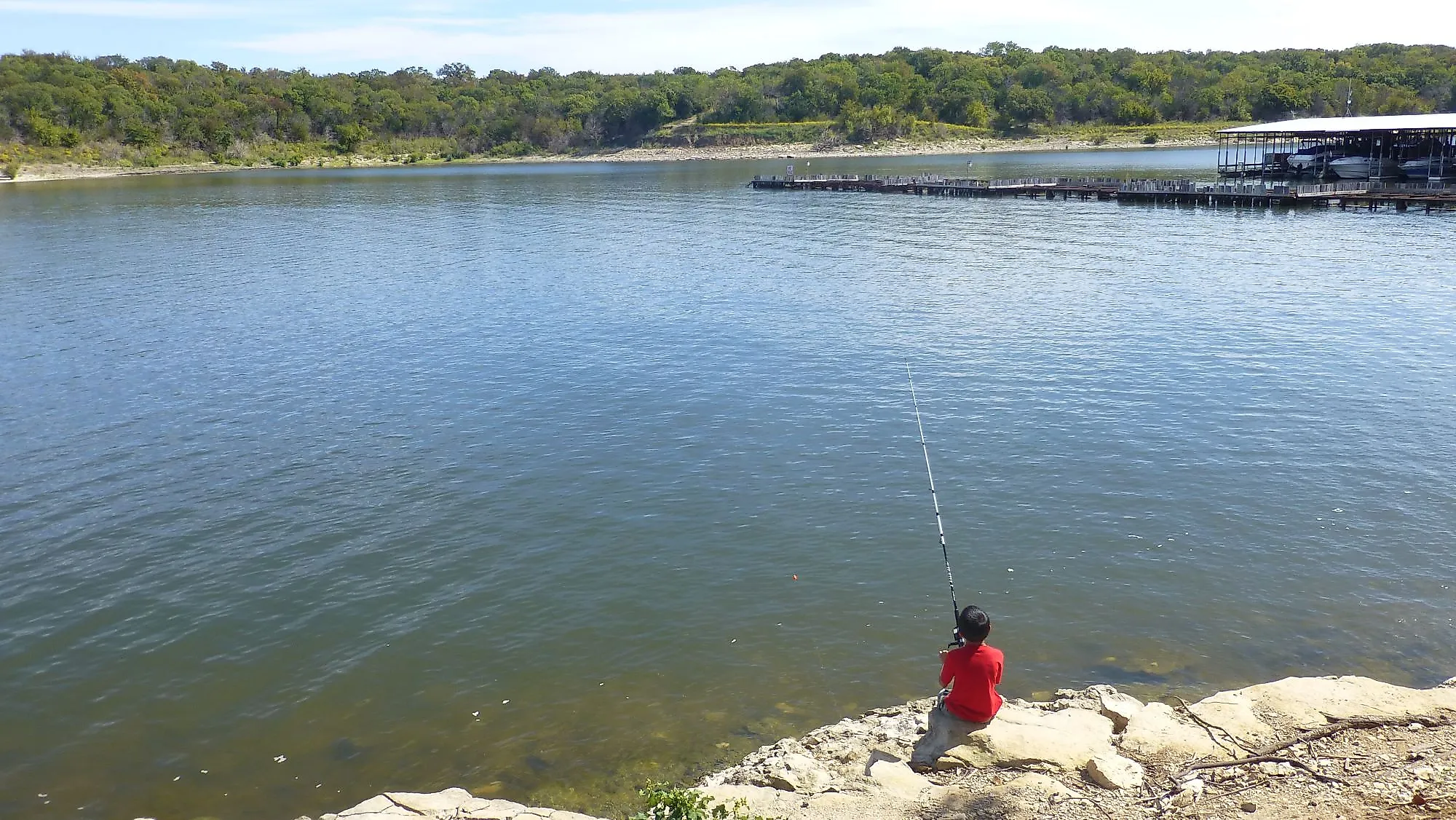 Lake Texoma is a large reservoir situated on the boundary between the US states of Oklahoma and Texas. The lake has been formed by Denison Dam on the Red River in Texas's Grayson County and Oklahoma's Marshall County, about 1,168 km upstream from the river's mouth. Lake Texoma is, at present, operated by the U.S. Army Corps of Engineers (USACE) as part of the Denison Dam and Reservoir Project, and was mainly created for flood control, hydroelectric power generation, water supply, and recreation. With numerous parks and campgrounds placed around the lake, Lake Texoma also offers over 500 miles of shoreline for swimming, boating, fishing, and other water activities attracting more than 6 million visitors to this popular recreation destination annually.
Geography And Climate Of Lake Texoma
Covering a surface area of 93,000 acres, Lake Texoma is the USACE's 12th largest lake and biggest lake situated within the USACE's Tulsa District. A significant portion of the lake is situated in Oklahoma in Bryan, Johnston, Marshall, and Love counties. A portion of the lake also extends into Texas, in the Grayson and Cooke counties. Located at the meeting point of Red and Washita Rivers, Lake Texoma is approximately 30 miles long, 10 miles wide, and reaches a depth of about 60 feet. Besides the Red and Washita Rivers, the lake also receives inflows from Big Mineral Creek, Buncombe Creek, Glasses Creek, Rock Creek, and Little Mineral Creek. The lake has a conservation water volume of 3.115242 cubic kilometers and a flood-control volume of 6.406906 cubic kilometers.
Lake Texoma is mainly well-known for its closeness to the Dallas-Fort Worth metroplex, its large size, and for being the home to Texas's only self-sustaining striped bass population. There are several small islands, including West Island, Hog Island, Little Island, Treasure Island, Wood Island, and North Island in Lake Texoma, that are accessible only by water transportation. Moreover, the lake also features two state parks, including Texas's Eisenhower State Park and Oklahoma's Lake Texoma State Park, in addition to USACE's 54 managed parks. The climate of the lake and its surrounding area is mild, with average temperatures ranging from the low 50s in winter to the mid-80s in summer.
History Of Lake Texoma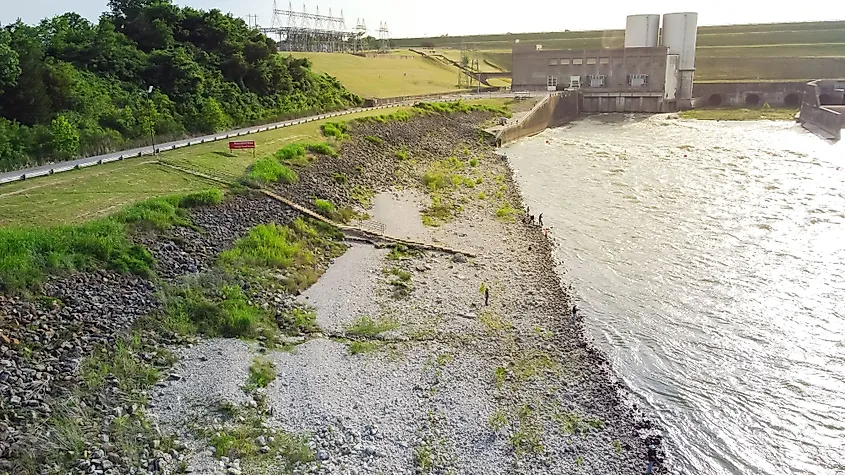 The first inhabitants of the Lake Texoma region were the Caddo Indians, who lived in small villages along the Red River. In the early 1800s, white settlers began moving into the area. These settlers were primarily farmers who wanted to start new lives in the West. The settlers and the Caddo Indians lived together peacefully for many years. However, in the 1830s, things changed. The United States government decided to forcibly remove all Native Americans from their land east of the Mississippi River. The Caddo were forced to leave their homes and walk hundreds of miles to a new reservation in Oklahoma. This journey was challenging, and many Caddo died along the way. Today, many reminders of the Caddo people in the Lake Texoma region remain. There are several Caddo Indian burial mounds in the area and a few old Caddo villages that archaeologists have preserved.
A Denison businessman named Mr. George Moulton dreamed of constructing a dam on the Red River in early 1925. The funding for the construction of the Denison Dam was sanctioned by the 1938 Flood Control Act, and the creation of the lake began during WWII. The dam's construction was completed in January 1944, and in September 1949, two generators were installed. Lake Texoma was initially authorized only for water supply, flood control, and hydropower generation. Recreational activities were only authorized by the US Congress in 1988.
Recreational Activities In Lake Texoma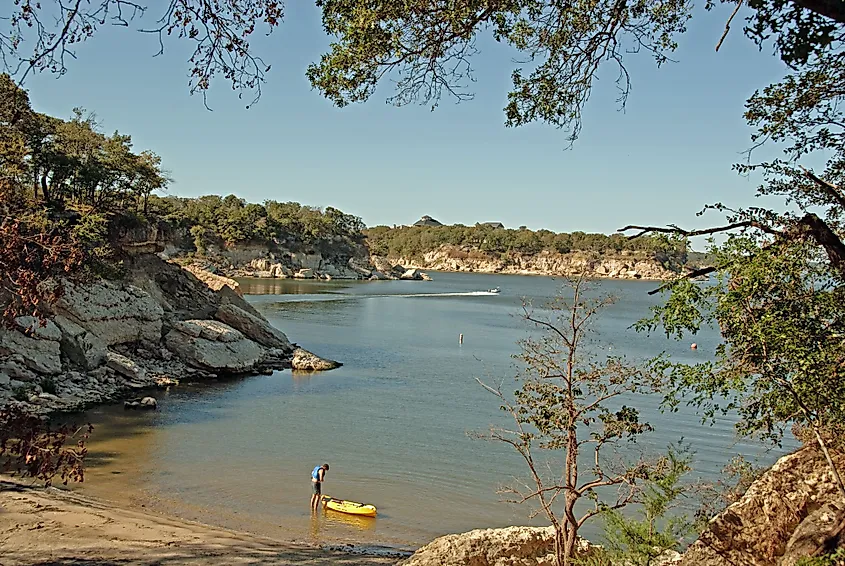 There are plenty of recreational activities at Lake Texoma to keep one busy. Fishing is a popular pastime here, and many different fish species, including catfish, striped bass, largemouth bass, smallmouth bass, black crappie, bluegill, etc., can be caught. The marina at Lake Texoma is open year-round and is a great place to start one's day at the lake. The marina is excellent for viewing wildlife, including blue herons, egrets, and herring gulls. If you love photography, this is a must-stop location for you. In addition, there are also many hiking trails and golf courses in the vicinity. From its stunning scenery and abundant wildlife to its rich history and endless recreational opportunities, Lake Texoma is truly a one-of-a-kind destination and a perfect place to create lasting memories with family and friends.