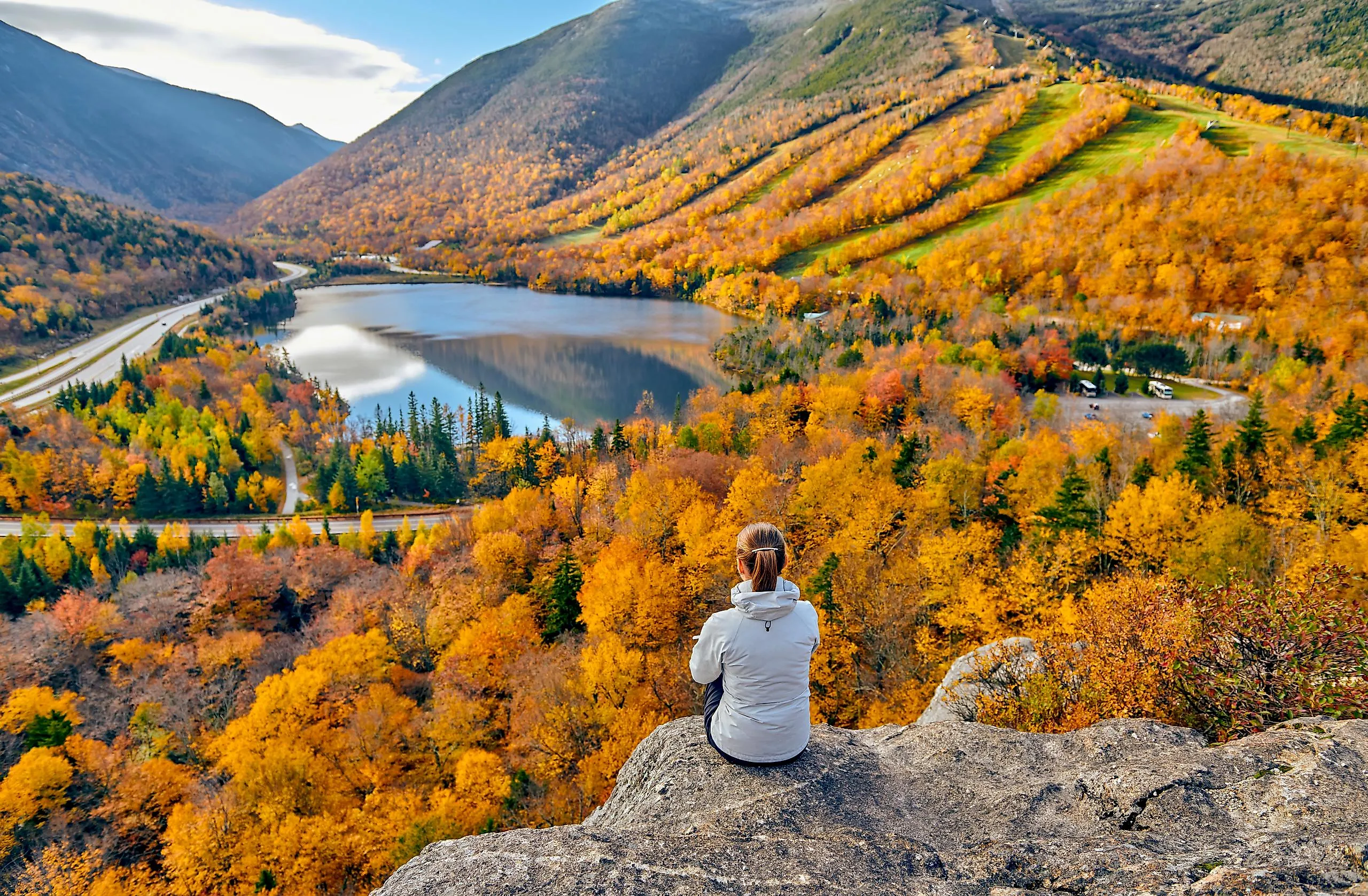 11 Most Awe-Inspiring National Forests In The United States
Within the United States, there are sections of protected land known as National Forests. These are usually wooded areas containing extensive, often old-growth forests overseen by the federal government and managed by the United States Forest Service. The country has over 150 such national forests, serving as popular destinations for outdoor recreation, camping, hiking, and travel. Here are the 10 most awe-inspiring national forests of the United States:
White Mountain National Forest, Maine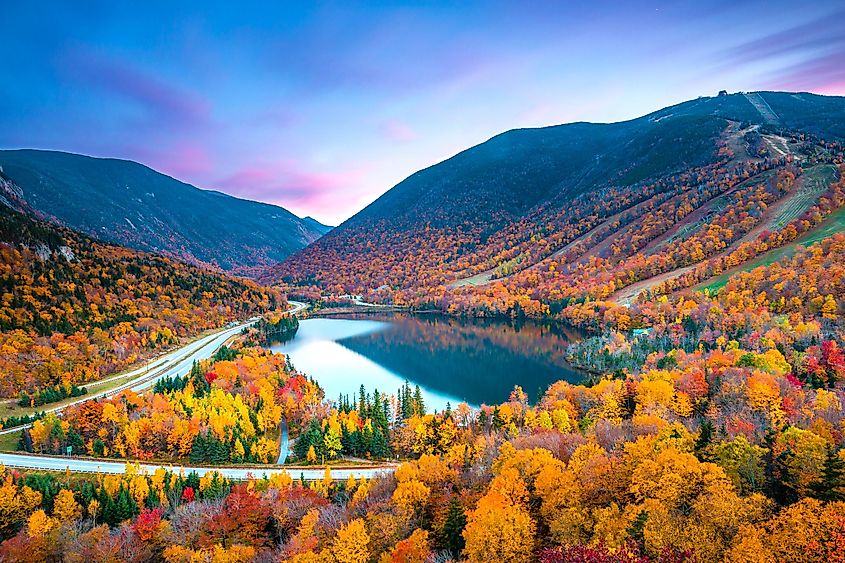 The White Mountain National Forest is located between Maine and New Hampshire. It covers roughly 600 km2 of gorgeous forest, Appalachian mountains, and stunning waterways featuring 67 different lakes, 48km2 of wetlands, 6,437 km of streams, and 35 different watersheds. These beautiful lakes and waterways make for a truly picturesque forest landscape, backed by the impressive Mount Washington, the tallest peak in the northeast United States. The forest is also home to an abundance of wildlife. Along with a range of plantlife and towering trees, the park houses roughly 200 different species of birds, including the regal bald eagle, black bears, coyotes, lynx, raccoons, red foxes, beaver, white-tailed deer, and several smaller mammals.
Pisgah National Forest, North Carolina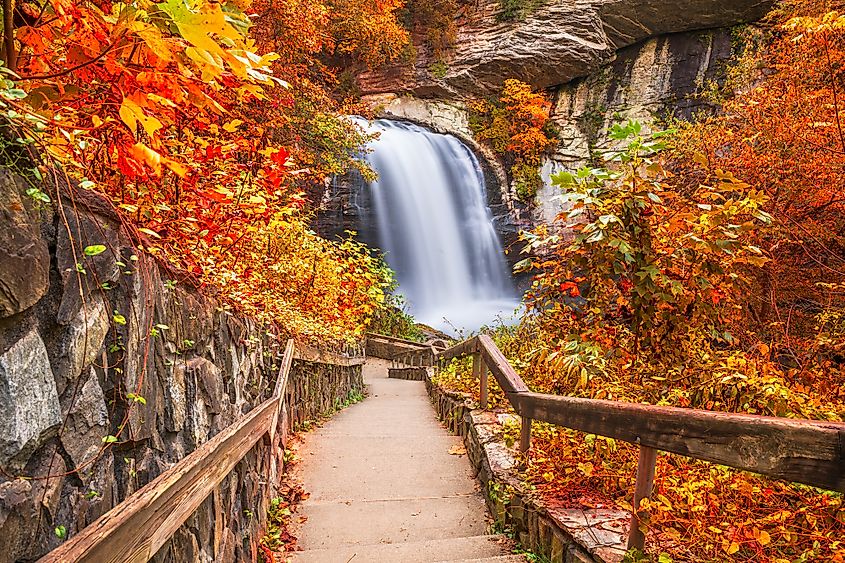 Pisgah National Forest has an area of roughly 20,25 km2 made up of temperate hardwood forest, white water rivers and waterfalls, and majestic mountains. It sits in the western part of North Carolina and is a popular destination for outdoor recreational activities. The area is home to the first-ever forestry school and two of the first designated wilderness areas. The beautiful vistas and many hiking trails make Pisgah a beautiful place to explore.
Gifford Pinchot National Forest, Washington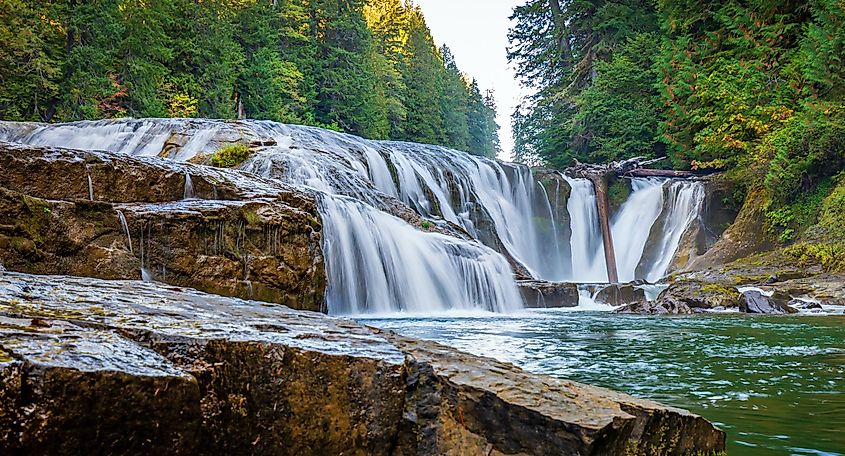 Gifford Pinchot National Forest is located in the state of Washington and is a jaw-dropping display of natural beauty. It is one of the oldest national forests in the country and is 5,348 km2 in area. The forest extends for some 116 km along the western edge of the Cascade Range and borders Mount Rainier National Park and the Columbia River. This mountainous and varied landscape is part of what makes this forest such a beautiful one. The forest includes not only old-growth trees but mountains, valleys, rivers, waterfalls, and even Mount St. Helens, a dormant volcano.
Superior National Forest, Minnesota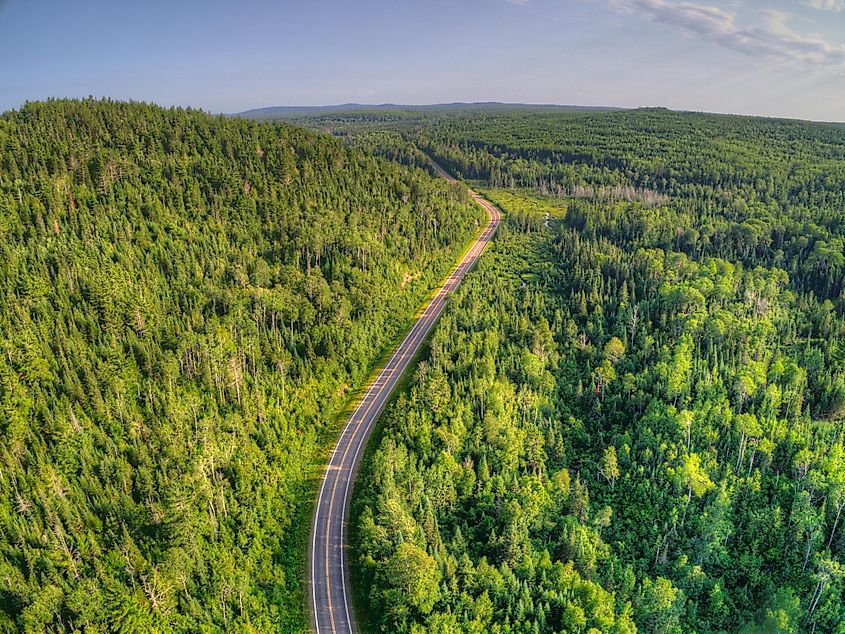 The Superior National Forest has a very fitting name, given its more beautiful-than-average appearance. The forest is located along the U.S.-Canada border in the state of Minnesota. The park also encompasses a large portion of the Lake Superior shoreline, for which it is named. Superior National Forest is an old-growth Boreal forest that boasts gorgeous towering trees and clear, clean lakes - some 1,800 km2 of the park's area is lake, stream, or river. The forest park is 16,000 km2 in total area. It is a significant habitat for a wide range of North American animals, including the black bear, gray wolf, Canadian lynx, moose, deer, and a variety of birds like the loon.
Tongass National Forest, Alaska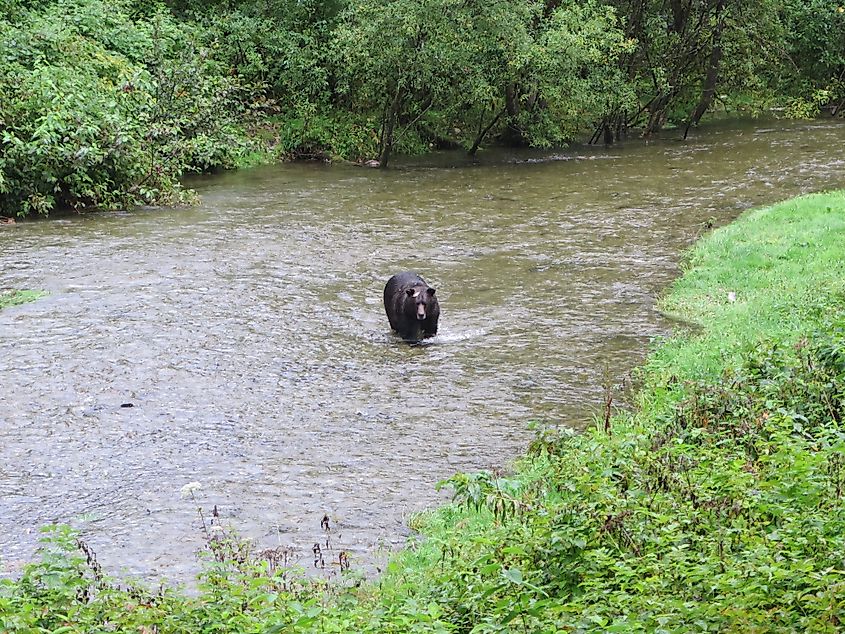 The Tongass National Forest in Alaska is impressive visually but also in size. It is the largest national forest in the United States and covers an area of 67,582 km2. Much of this is a lush landscape of temperate rainforest, as well as several islands and a significant length of North America's Western coastline, including the Coast Mountains. Due to the northern location, glaciers, fjords, and snow-capped peaks are just another stunning aspect of this captivating forest. The area is home to a variety of rare species, including bald eagles, both black and brown bears, mountain goats, black-tailed deer, gray wolves, and river otters. The region also abounds in marine life in and around the coast and off-lying islands. Orcas, porpoises, humpback whales, sea otters, seals, salmon, and sea lions all thrive here. The park is visited by roughly 1,880,000 guests each year.
Dixie National Forst, Utah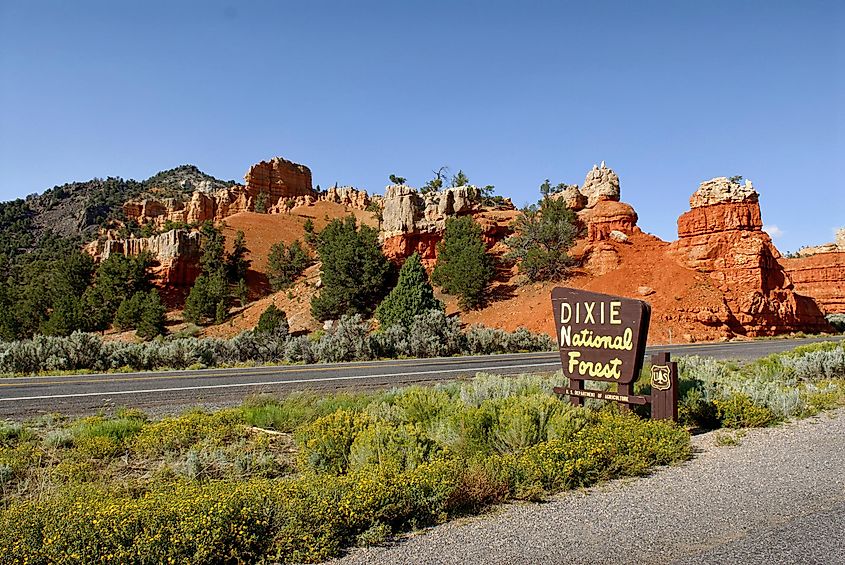 Another visually stunning national forest is the Dixie National Forest in Utah. The forest has an area of 7,645 km2 and covers much of southern Utah. In fact, it is the largest national forest in Utah, a state with many state parks, national parks, and forests. Dixie sits between the Colorado River and the Great Basin. Despite being a forest, this area is distinct for its red rock formations and impressive hills and canyons, more so than for its vegetation - the forests are mainly in the high altitudes of the rolling hills and include rather sparse low-growing shrubs. The park also features hundreds of small lakes and the Pine Valley Mountains, making for impressive red rock views against clear blue waters.
Sierra National Forest, California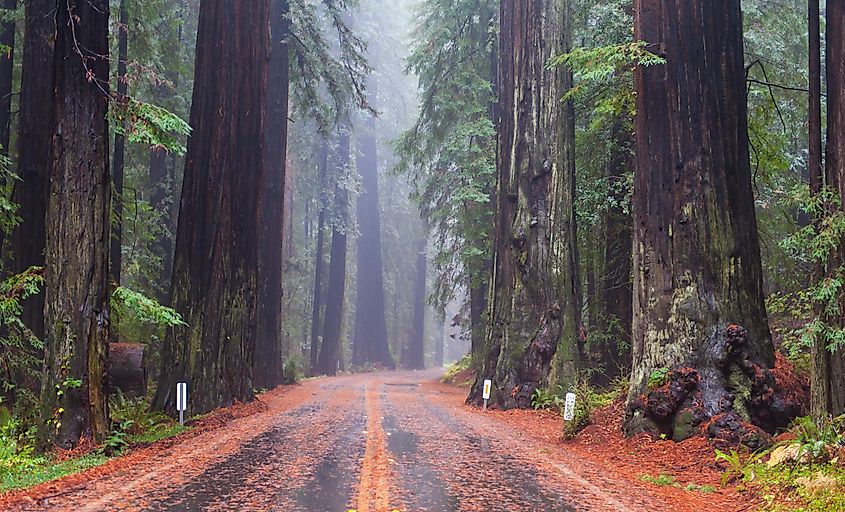 The lush Sierra National Forest covers 5,300 km2 in central California along the Sierra Nevada's western slope. It borders the famous Yosemite National Park and Kings Canyon National Park and is renowned for its impressive beauty and scenic views. The gorgeous lakes, like the Lake of the Lone Indian, the John Muir Wilderness, and the mountainous backdrop make Sierra National Forest a picture-perfect destination covered in lodgepole pine and red fir trees.
White River National Forest, Colorado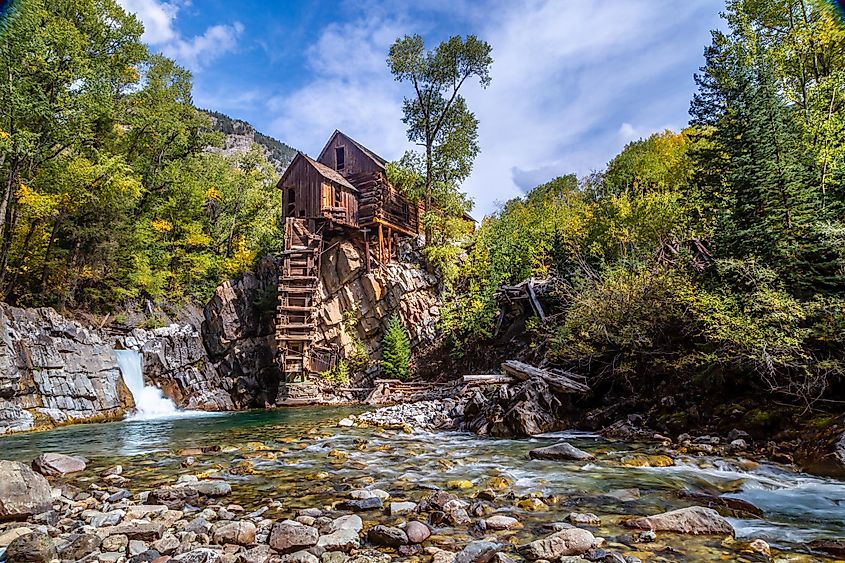 White River National Forest is located in northwest Colorado. It covers 9,250 km2 and includes the White River, for which it was named. The park has ten major mountain peaks, Hanging Lake and Harper Park Lake. This combination of lakes and mountains makes the forest an impressive natural sight, while the peaks themselves draw in a large population of skiers and winter sports enthusiasts. The area is also home to a variety of wildlife, including moose, elk, deer, mountain goats, and sheep, as well as bears, mountain lions, lynxes, bobcats, and an array of small mammals and birds.
Ocala National Forest, Florida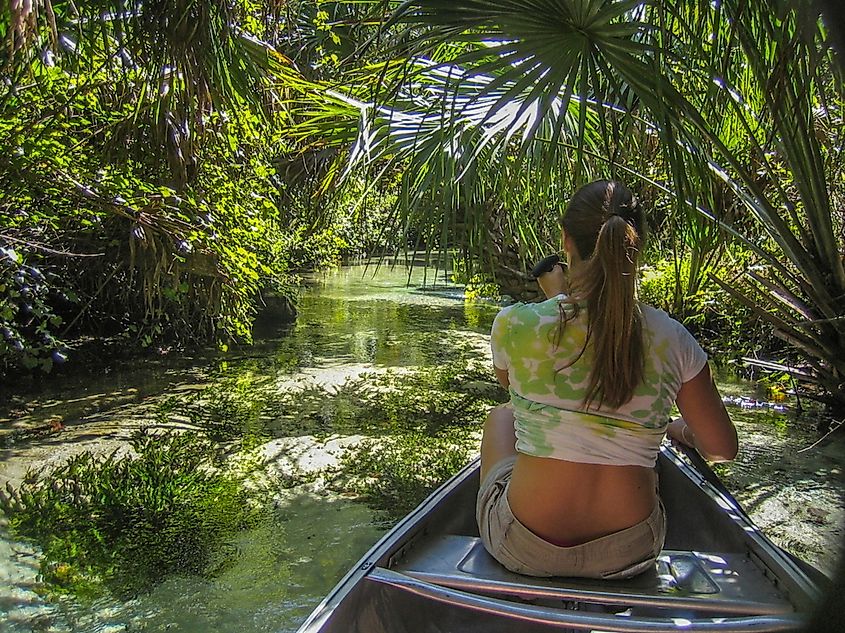 The Ocala National Forest in southern Florida is one of the country's most unique national forests, offering some gorgeous, awe-inspiring views. The forest occupies 1566 km2 and includes the world's largest contiguous sand pine scrub forest. The forest is full of waterways that make for a picturesque Floridian scene. Some 600 rivers and springs can be found within the forest. The clear waters make for stunning visuals, and visitors can enjoy swimming, snorkeling, or kayaking along the waterways.
Daniel Boone National Forest, Kentucky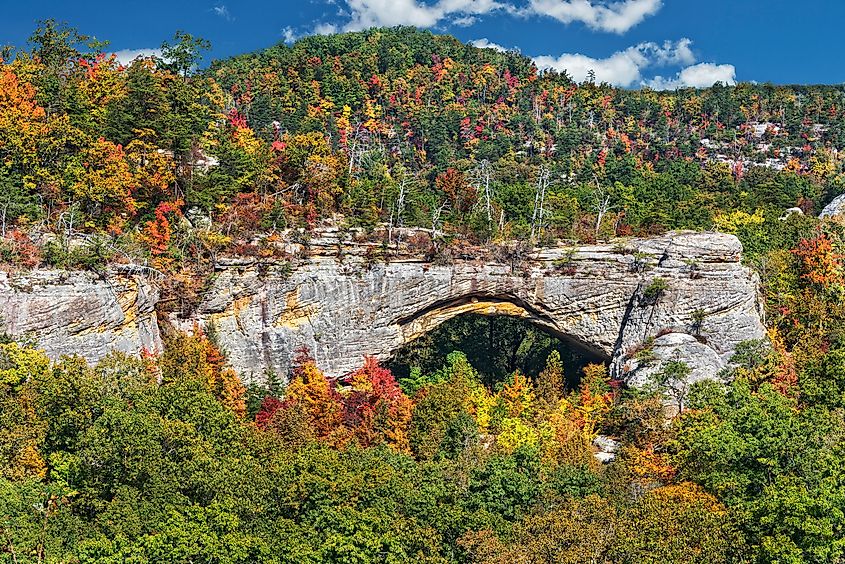 The Daniel Boone National Forest is located in the state of Kentucky. It was first established in 1937 and covers an area of around 8,500 km2. The forest stands out visually due to the many water features within its borders. These include three tributaries of the Ohio River: Licking River, Kentucky River, and Cumberland River, and four reservoirs, Cave Run Lake, Buckhorn Lake, Lake Cumberland, and Laurel River Lake. The area also features rugged terrain, including hills, mountains, and deep reliefs. The sparse population of humans in the area and the lack of local industry make the forest a particularly healthy, remote escape where outdoor lovers can enjoy the beauty of nature and excellent air quality. Animals also enjoy this quiet forest area, and species noted in the forest include black bears, bobcats, coyotes, gray and red foxes, white-tailed deer, rabbits, raccoons, a number of birds, including the bald eagle, and a variety of freshwater fish species.
Black Hill National Forest, South Dakota and Wyoming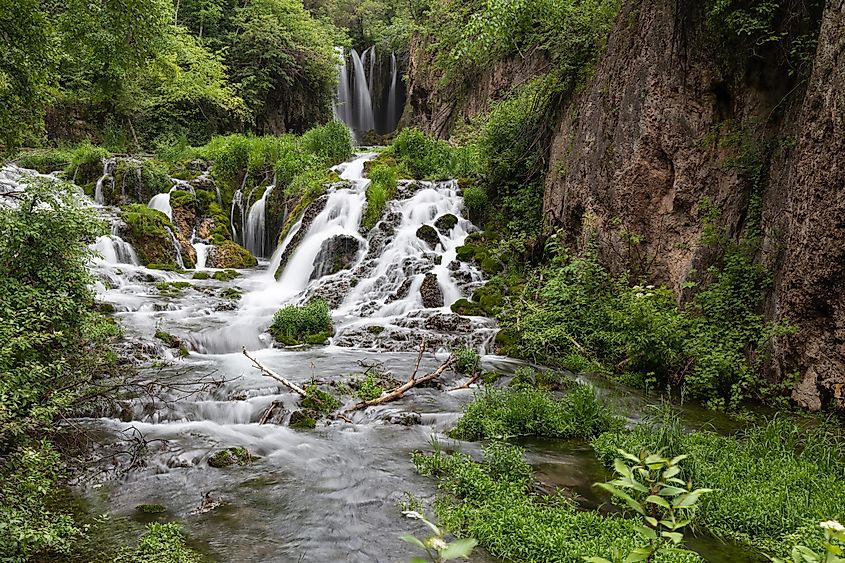 Black Hill National Forest covers 5,072 km2 of land between South Dakota and Wyoming. Impressive rock formations such as the Cathedral Spires rocks and Black Elk Peak stand out along the skyline for a unique and awe-inspiring view. Similarly, the cliffs of the Black Elk Wilderness and Spearfish Canyon make for mesmerizing lookout points. The elk, for which the wilderness is named, can often be spotted roaming amongst the trees, streams, and waterfalls, creating a picture-perfect wildlife scene.
These forests are not just great recreational venues but also vital to conserving the pristine ecosystems of America. They are home to a wealth of natural resources and biodiversity, which provide ecosystem services worth billions and hence, must be preserved for the future generations.