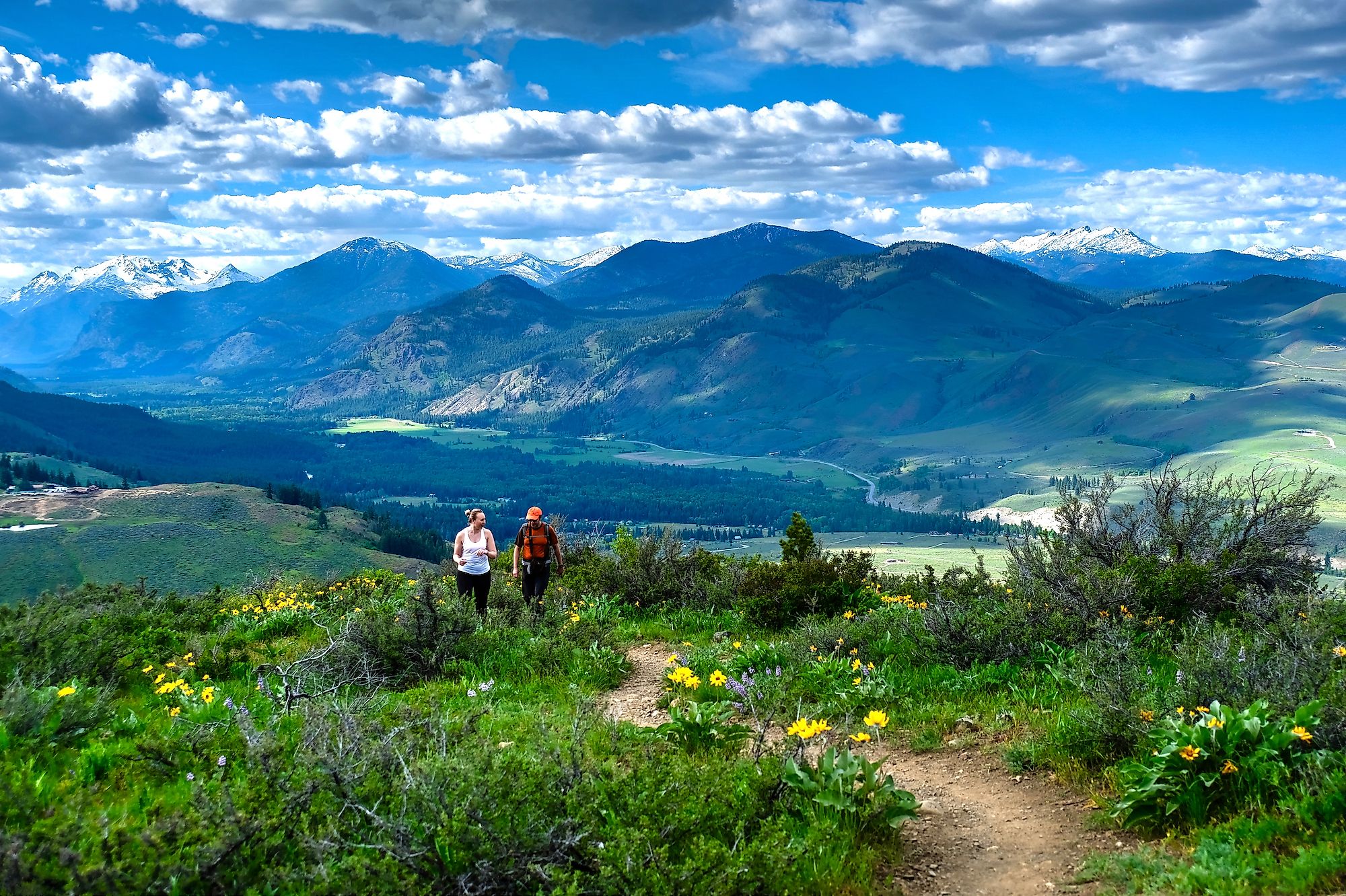 11 Best US National Parks To Escape The Crowds
Planning to visit a national park is an exciting prospect that usually conjures images of pristine wilderness or, perhaps, a deer peacefully drinking from a lake. In reality, many U.S. parks welcome millions of people each year, which leads to full parking lots, mobs of amateur photographers, and more volume than one might enjoy. Thankfully, the enchanting fantasy is still feasible throughout a number of great parks. Unsurprisingly, all eight preserves in Alaska fit the bill. A few of these will certainly be highlighted, with special mentions made to the others, but room will still be left for uncrowded gems in the lower 48 states. 
Gates Of The Arctic National Park & Preserve, Alaska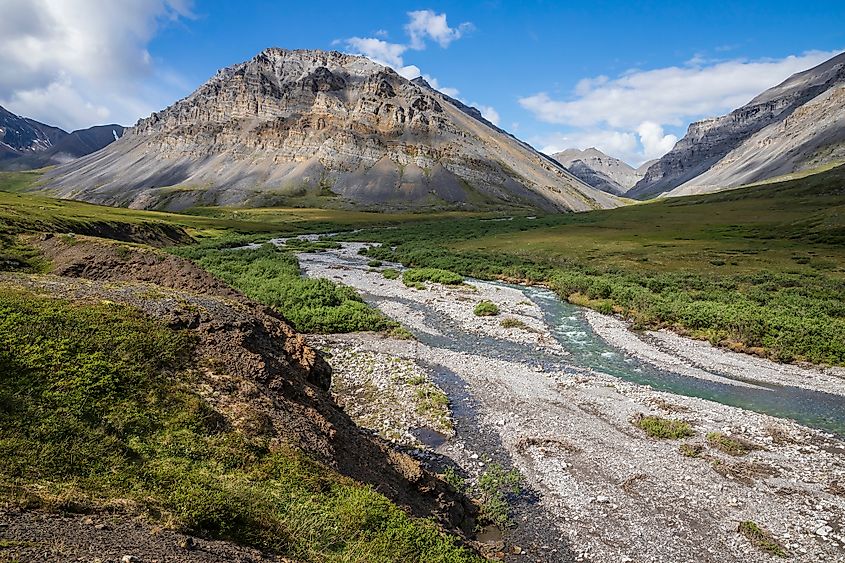 Last year, Gates of the Arctic was the least-visited national park in the United States. Its remote location, North of the Arctic Circle, diminishes the traffic this mystical place truly deserves. Despite the logistical challenges, 7,362 people still found their way here in search of adventure. Given that Gates of the Arctic is the second largest national park in the country, it is doubtful that anything resembling a crowd ever forms. If you decide to travel this far in search of solitude, then you might as well continue East afterward, to Kobuk Valley National Park, another expanse of Northern Alaskan wilderness that saw only marginally more visitors in 2021. 
National Park Of American Samoa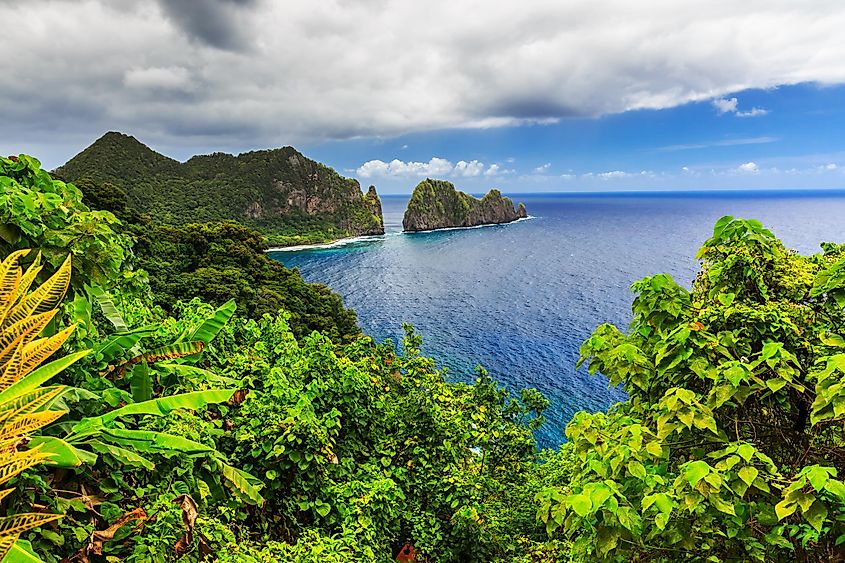 Situated some 2,600 miles South-West of Hawaii, the National Park of American Samoa is deep in the South Pacific and the only US National Park in the Southern Hemisphere. Samoa, meaning "Sacred Earth," consists of 5 volcanic islands, 3 of which are part of the land portion of the park: Tutuila, Ta'u, and Ofu. These islands are predominantly tropical rainforests, with sandy beaches punctuating the coastlines. The land is leased from 7 Samoan villages, which ensures a valuable partnership in the preservation of their culture, as well as the unique habitat and Polynesian wildlife. The national park boundary also extends out into the ocean. 4,000 acres of the 9,100 acre park are protected waters. Because of the remote setting, this pristine place naturally excludes the RV crowds that frequent the mainland parks. However, adventurous travelers will be well-rewarded for the extensive flight time.
North Cascades National Park, Washington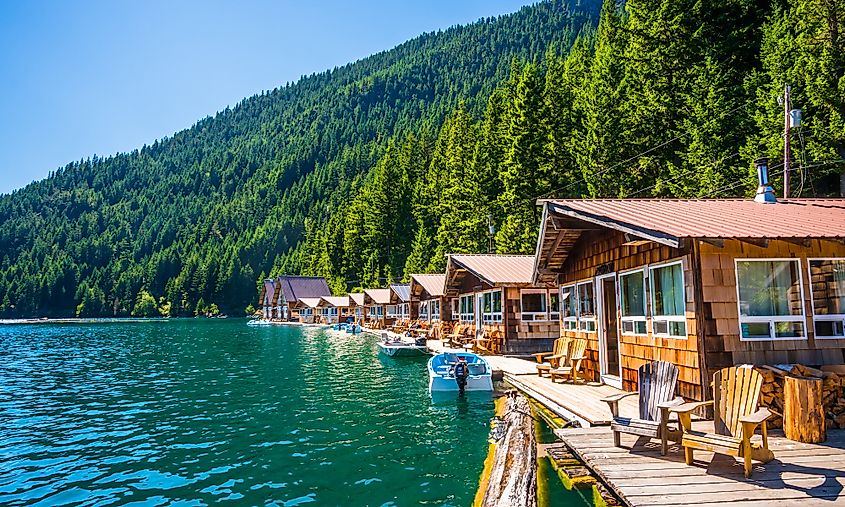 Is it really possible that a stunning national park, a mere 3-hours from the populated city of Seattle, Washington, can be a hidden gem? Last year's visitor count would suggest so. North Cascades saw a mere 17,855 tourists, compared to the millions that made their way to neighboring Olympic National Park and Mount Rainier National Park. The reason for the dramatic discrepancy is certainly not a lack of aesthetic appeal. Rather, the blessing-in-disguise limiting factor appears to be a stark lack of roads. This means that a bold spirit and a bit of backcountry know-how is required to explore this place. 
Isle Royale National Park, Michigan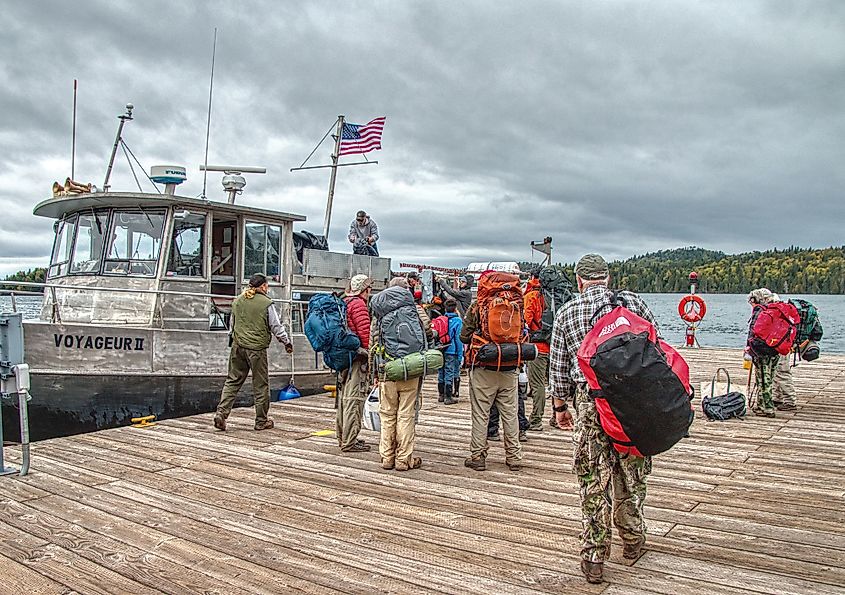 Isle Royale National Park has the bulk of Lake Superior to keep the crowds at bay. It takes a bit of motivation to venture out to this Michigan-based archipelago (which nudges up against the Canadian border), but that is exactly the point. The rugged setting will remove interruptions for the more active adventurers. And, of course, boaters get along great in these parts. If, for some reason, the roughly 25,000 annual visitors is too much for you, simply hop over to another one of the over 400 islands to reclaim your serenity. 
Wrangell-St. Elias National Park And Preserve, Alaska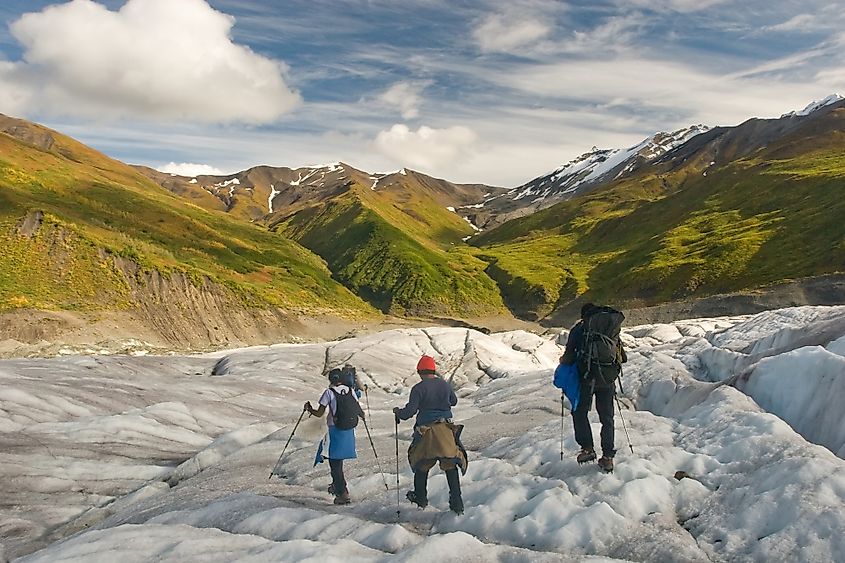 At 13.2 million acres, Wrangell-St. Elias is the largest national park in the country. Not only is the sheer mass to be marveled at, but so too is the range in elevation. This place goes from sea level, at the Gulf of Alaska, to the 18,008-foot summit of Mount St. Elias (the second highest peak in the US). Along the way are endless impressive peaks, the highest concentration of glaciers in North America, miles of tundra, and scores of quintessential Alaskan wildlife. There is certainly ample room for the roughly 50,000 annual visitors to spread out. South of Wrangell-St. Elias, just a skip away from Juneau, is Glacier Bay National Park & Preserve, another gorgeous, low-key spot to consider. 
Dry Tortugas National Park, Florida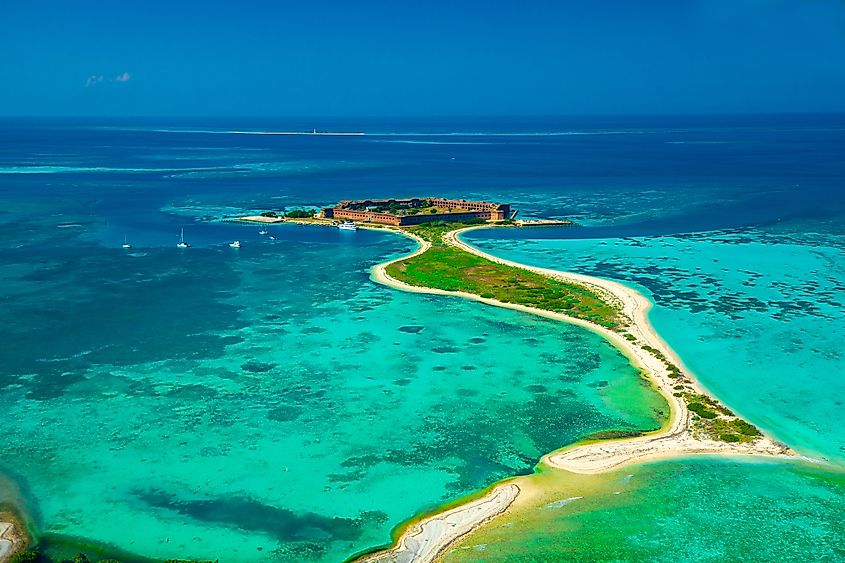 From the far reaches of Alaska to one of the Southernmost points in the country, Dry Tortugas National Park is another remote entry that thins out the herd. Roughly 70 miles West of the funky Floridian city of Key West, this stretch of seven islands is accessible solely by boat or seaplane. On land, the focal point is Fort Jefferson. This facility was constructed using 16 million imported bricks between 1846 to 1876. It mainly operated as a prison during the Civil War, with its most infamous prisoner being Dr. Samuel Mudd, who was convicted of conspiracy in the assassination of Abraham Lincoln. However, most of the park boundary consists of open-water, coral reefs, and colorful aquatic creatures. This makes it an ideal destination for snorkeling and diving. 
Great Basin National Park, Nevada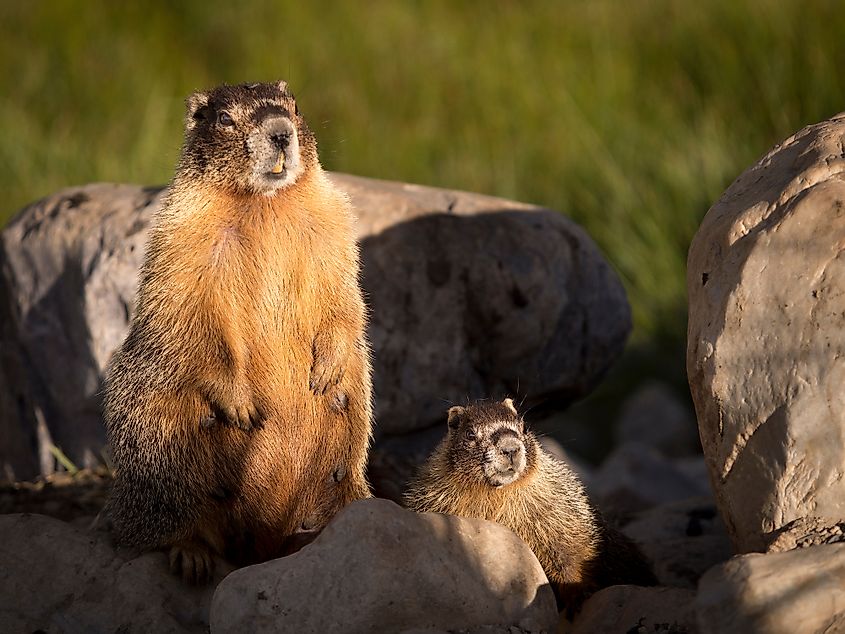 Within shouting distance of the indulgent mayhem of Las Vegas and the magnificent (but equally popular) Grand Canyon lies a bucket-list side-adventure to Great Basin National Park. Though not nearly as popular as those other tourist magnets, this place still has plenty to write home about. For starters, anyone who craves a private moment atop a mountain may attempt to scale the 13,000-foot, glacier-capped Wheeler peak. Those looking to take to the underground may also embark on a guided tour of the stalagmite and stalactite-rich Lehman Caves. And though remarkably close to the lights of Sin City, Great Basin National Park is an excellent spot for taking in the cosmic grandeur of the night sky.
Congaree National Park, South Carolina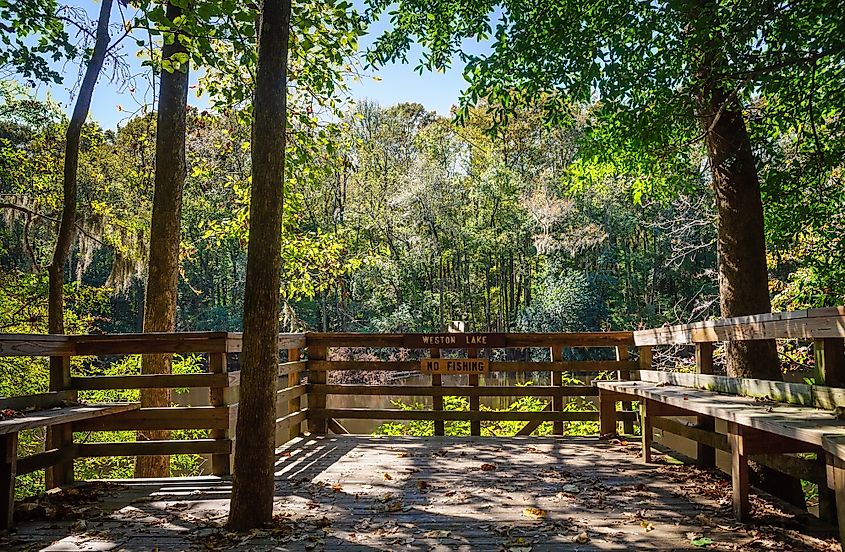 The redwoods of Muir Woods National Monument and Redwood National and State Parks rightfully attract a lot of attention in the West. However, over on the East coast, Congaree National Park is due for more fanfare. Just outside of Columbia, South Carolina, is the largest concentration of champion trees (a designation given for size and significance), in North America. The protected, old-growth hardwoods of Congaree create one of the highest forest canopies in the world. In fact, 25 trees in Congaree take the crown for the tallest of their species throughout the country. Visitors can immerse themselves in the floodplain woods and all the corresponding biodiversity by strolling the 2.4-mile boardwalk loop or by taking a guided canoe tour. 
Denali National Park, Alaska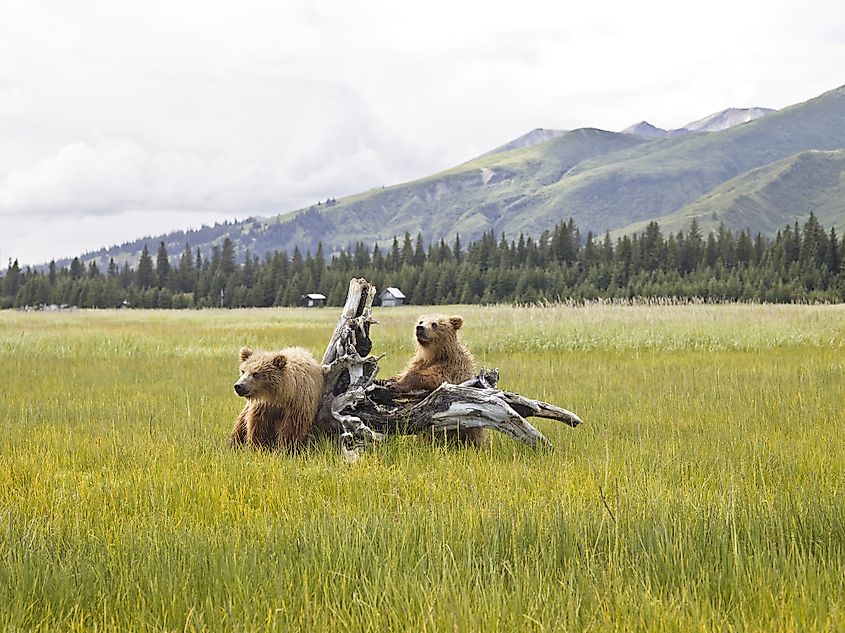 Denali National Park was established on February 26, 1917, originally as Mount McKinley National Park. In 2016, the name was changed, not only for the park but also for the park's centerpiece mountain (and North America's tallest), to reflect the original indigenous designation. Denali constitutes 6 million acres of undisturbed wilderness in South-Central Alaska. There is but one road that traverses the vast boundary, meaning that the best way to experience Denali and its intense solitude is on foot. There are both marked trails and established off-trail routes to choose from. South of Denali, within shouting distance of Anchorage, are Lake Clark National Park & Preserve and Katmai National Park & Preserve, other seldom visited, but rewarding trips to make, especially when it comes to viewing Alaskan brown bears. 
Voyageurs National Park, Minnesota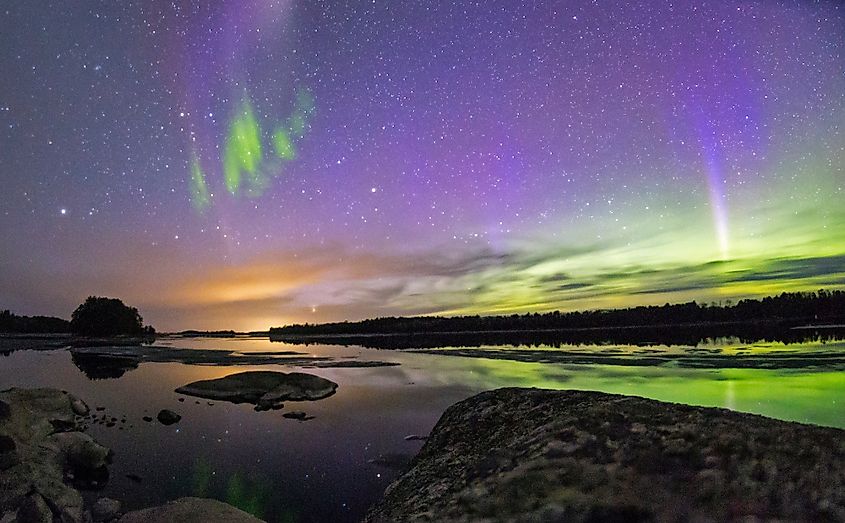 Up in Northern Minnesota hides the undiscovered gem that is Voyageurs National Park. This isolated getaway blends untouched land and aquatic ecosystems, boreal and hardwood forests, and the richness (and force) of a four-season climate. Last year, Voyageurs just missed the quarter-million-visitors milestone. Given that the park encourages winter adventures, this works out to a pretty modest density of tourists. Voyageurs is another prime spot for those who enjoy physical activity but are also well-suited to star-gazing, a relaxing paddle, or simply enjoying some peace and quiet in a natural setting. 
Guadalupe Mountains National Park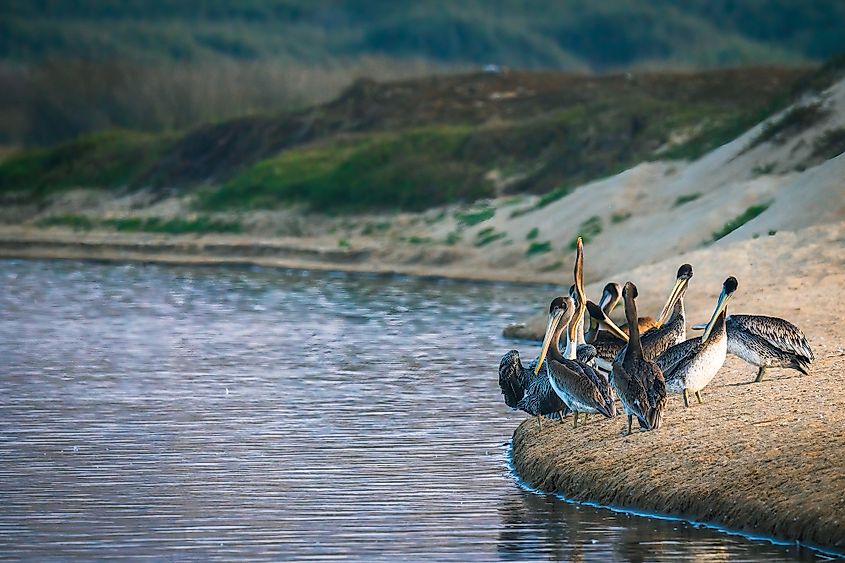 Just South of the New Mexico border and about 115 miles East of El Paso is Guadalupe Mountains National Park. Here, the arid Chihuahua Desert forms the base of the landscape, with the Guadalupe Mountains rising over 3,000 feet off the floor. The appropriately named Guadalupe Peak tops out at 8,751 feet above sea level, making it the highest point in all of Texas. Another superb geological site is the 1,000-foot-tall limestone cliff called El Capitan (not to be confused with the one in Yosemite National Park). As if that was not intriguing enough, the Guadalupe Mountains are part of a 260 to 270-million-year-old reef system called Capitan Reef. Most of it is buried, but the 12 miles that are exposed within the park tease the 400-mile-long U-shaped fossilized system. I guess the secret has not gotten out yet as, once again, less than a quarter-million people found their way here in 2021. 
The most crowded parks in America are popular for a good reason. Everyone should be so lucky as to explore the Great Smoky Mountains, watch Old Faithful blow, or marvel at the Grand Canyon. But there is a time and a place for everything, and sometimes a person just needs to escape into nature. The parks that are best for this might be lesser-known or take a little strategizing to get to, but that is all part of the journey.