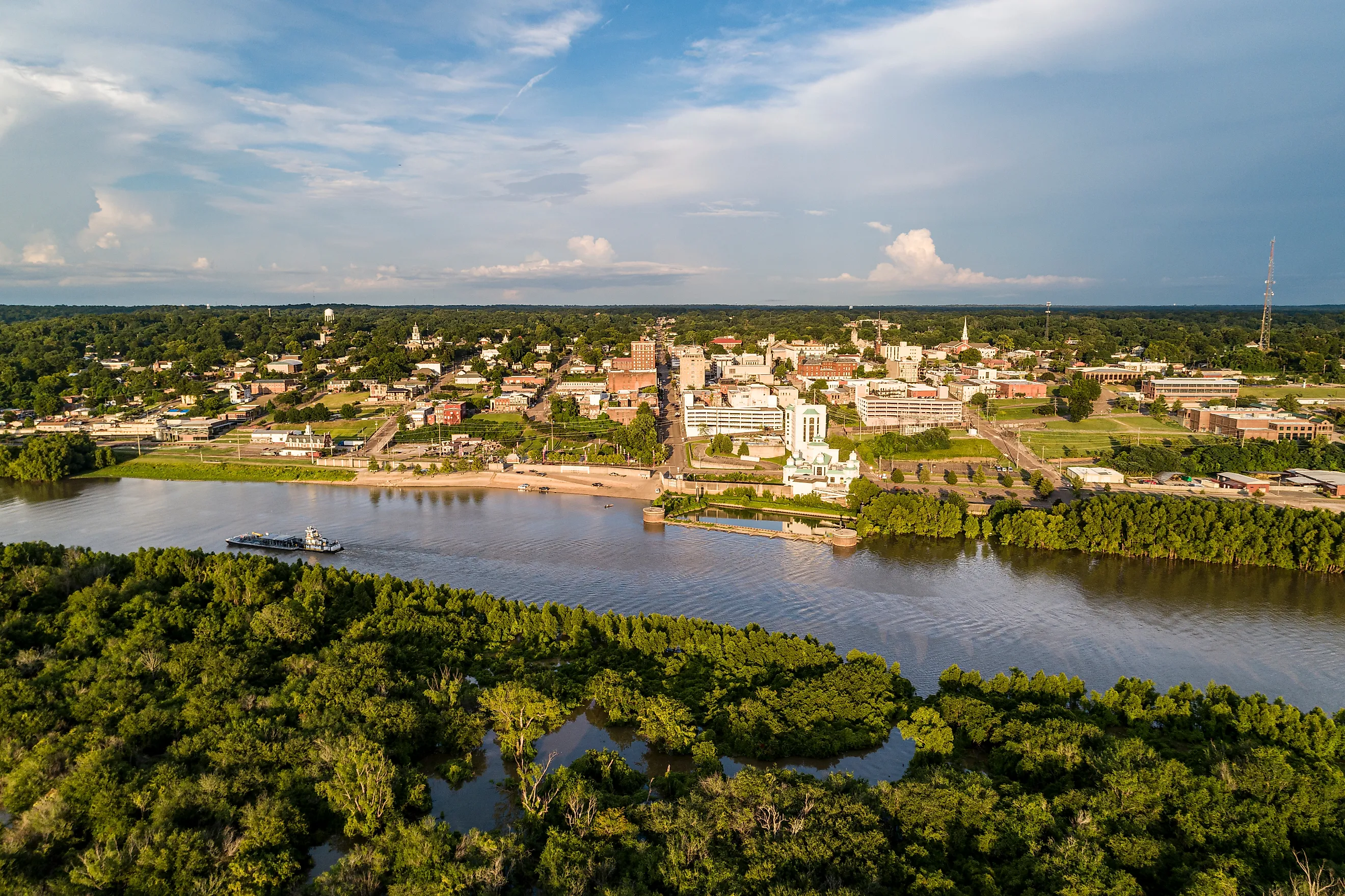 7 Towns in Mississippi Have The Best Main Streets
Mississippi boasts a diverse collection of destinations and activities, ranging from concerts and museums to deep-sea fishing and Civil War sites. The scenery and outdoors are also worth marveling at, with beautiful swamplands, ancient sites, hiking areas, and state parks. The southern state is bordered by Tennessee, Alabama, the Gulf of Mexico, Louisiana, and Arkansas, boasting easy access to each state.
Whether you are looking to engulf yourself in a rich history, sing along to your favorite music, or enjoy the great outdoors, there is something for everyone in the small towns of Mississippi. On top of that, the best small towns boast beautiful main streets, ideal for an afternoon spent wandering, evenings spent tasting, and days spent enjoying unique events and festivals.
Bay St. Louis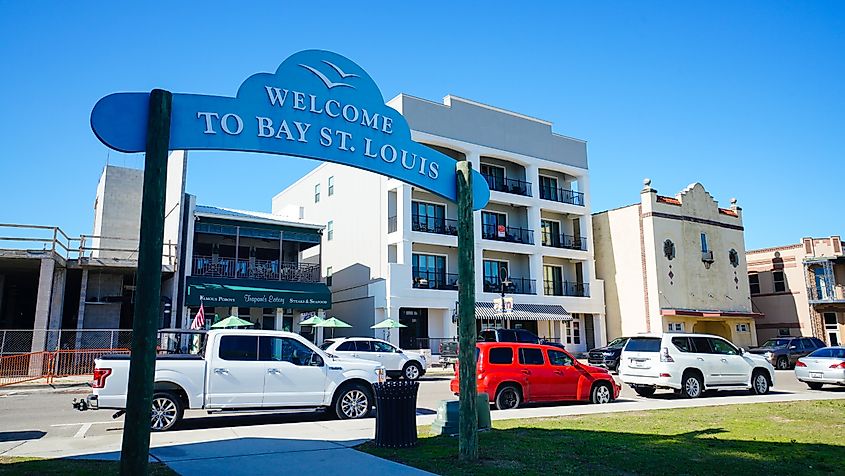 One of the best small towns to retire to in Mississippi, Bay St. Louis is a coastal community with a picturesque waterfront, boasting fun for the whole family. Build sand castles on the shore of the Gulf Coast, kayak along the water, or enjoy charter fishing with some friends. The town is just 51 miles from New Orleans, so you can enjoy the big city life and the small-town charm in one weekend.
While white sandy beaches line the shore, visitors will find eclectic art galleries, one-of-a-kind local antique stores, historical attractions, and more in the downtown area. Some of the best-rated dining spots for a bite to eat include Bay Town Inn, Starfish Cafe, and Sycamore House. Mystic ghost walking tours are another popular attraction for those interested in all things spooky, while the swampy walking tours are better suited for anyone with a love for wildlife and nature.
Vicksburg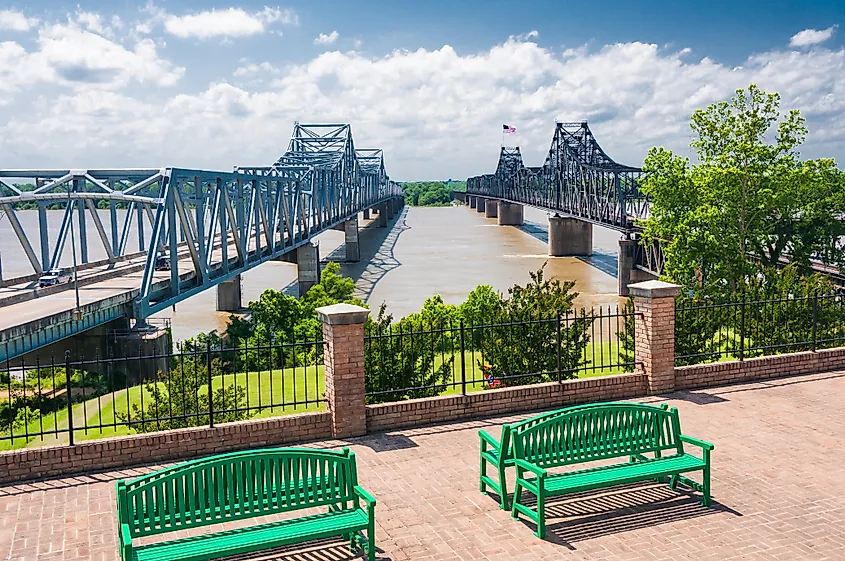 One of the best spots in Mississippi for a summer vacation, Vicksburg has a rich history and beautiful views, sitting atop a bluff that overlooks the Father of Waters. Learn about the town's role in history with a trip to the Civil War attractions at Vicksburg National Military Park, as well as the Old Depot Museum, Old Court House Museum, and the Jacqueline House Museum. 
The Riverfront Mural along Levee Street is the perfect backdrop for a photo, and if you have a taste for art, check out the collections on display at the H.C. Porter Gallery and Attic Gallery. The downtown area is also home to a collection of boutiques, antique stores, and souvenir spots. There are also 12 historic homes open for visitor tours, dating back to the 1700s.
Natchez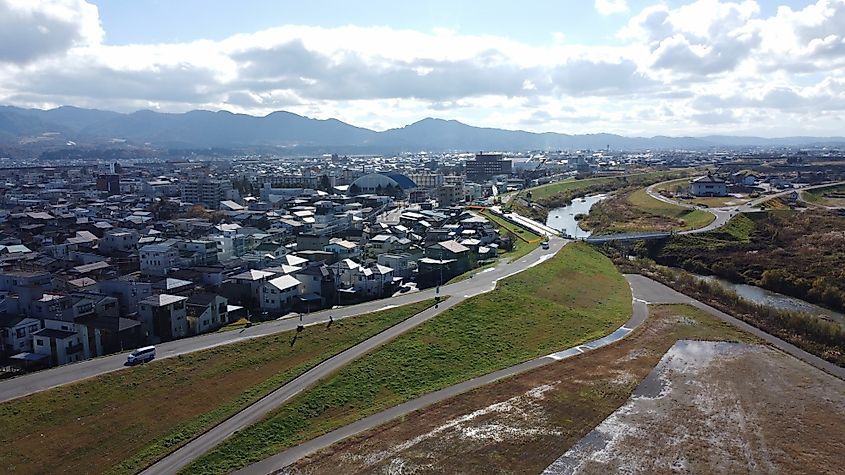 Natchez is one of the best small towns in Mississippi for a weekend escape, set on the Mississippi River and well-known for its antebellum mansions. Part of the Natchez National Historical Park, the octagonal Longwood building, and the 1845 Melrose estate are two of the most popular mansions open to visitors. 
The town also boasts numerous walking trails for outdoor adventurists, as well as walking tours through the town to learn a bit more about the history and culture. Other outdoor spots and activities include perusing along the shoreline of Bluff Park, boating and fishing in the Mississippi River, and a game at one of the many golf courses. 
Enjoy the arts and culture scene as you walk the streets of downtown, paying a visit to the Arts Natchez Gallery, a night out at Painting N Da Sip, where you can learn a few painting tips yourself, and the many restaurants and bars lining the main street.
Woodville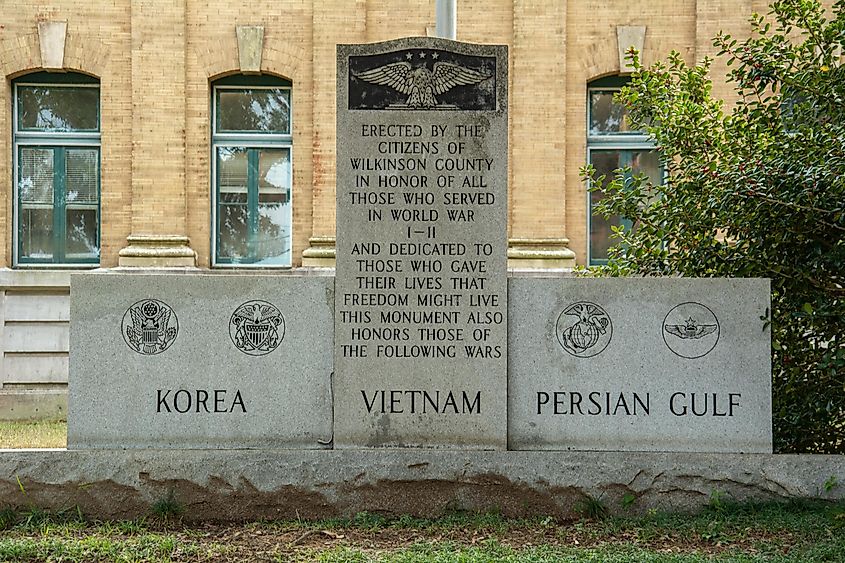 One of Mississippi's more underrated small towns, Woodville is also one of the oldest, founded in 1811. Because of its age, the town boasts numerous historic buildings and tales, including the Wilkinson County Courthouse and plenty of beautiful churches. The African American Museum and the Rosemont Mansion are two more popular historical spots.
The main street is also lined with plenty of 19th-century buildings and homes. Annual events include the Woodville Deer & Wildlife Festival, the Woodville Christmas Parade, and the MLK Parade. The Main Street Market is the perfect place to visit if you are in search of some unique antiques, gifts, or specialty food items.
Before you go, don't forget to stop at Clark Creek Natural Area, a picturesque 700-acre conservation area, home to chirping birds, beautiful hiking trails, and over 50 flowing waterfalls. 
Oxford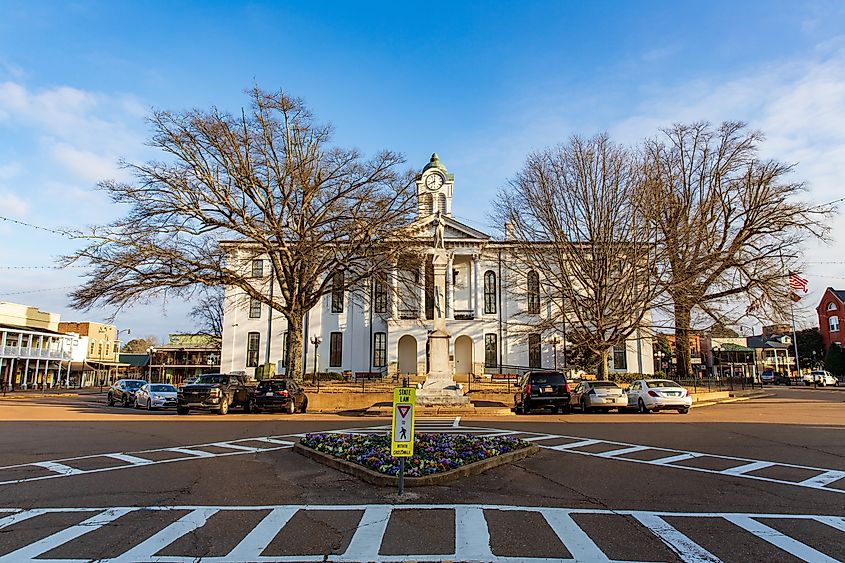 Oxford is a charming small town in Mississippi that is ideal for a family vacation, featuring architecture that resembles that of New Orleans and plenty of annual festivals, art exhibits, food spots, and more. Cicada and Square Books is a wonderful place to stop in search of good reads, while City Grocery boasts scrumptious Southern food for a bite to eat.
The historic downtown square, known as the Square, offers a plethora of restaurants, museums, art galleries, clothing boutiques, specialty shops, and more, suiting all your shopping and strolling needs. Enjoy exciting annual events like the Double Decker, a two-day celebration of the arts and music. Extend your stay in one of the many bed and breakfasts, inns, or hotels.
Ocean Springs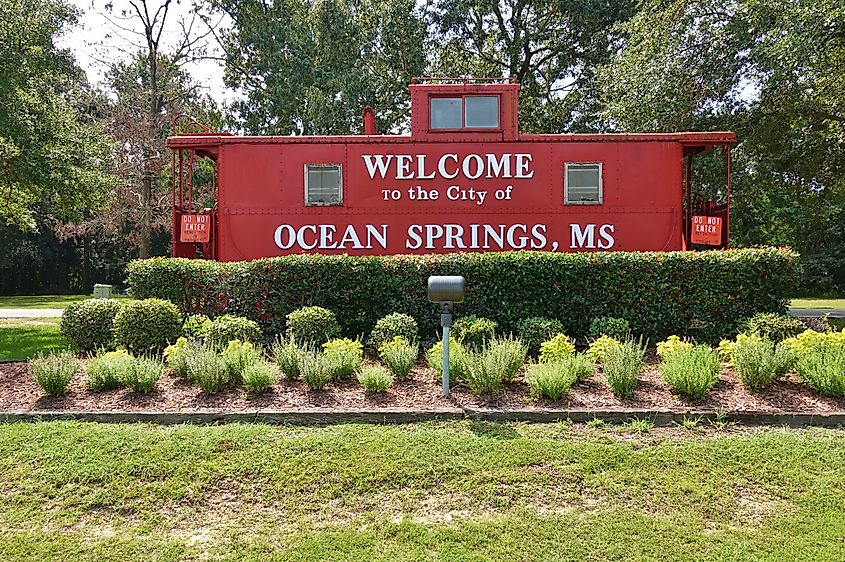 Sitting on the Gulf Coast, Ocean Springs is a wonderful spot for outdoor adventurists looking for hiking, kayaking, and fishing opportunities. There are four bayous within the town: Weeks Bayou, Halstead Bayou, Heron Bayou, and Davis Bayou. After a day fishing in or exploring the bayou, enjoy a drink at one of the town's many breweries.
There are over 200 shops, galleries, and restaurants lining the main street, offering plenty of interest for visitors and locals alike. There is also an exciting arts and culture community, including arts and music festivals, such as the Peter Anderson Arts & Crafts Festival, the Walter Anderson Museum of Art, and Shearwater Pottery. You can also take a slow pedal tour with friends, rent your own cart, or take a walking tour to explore the beautiful area.
Tupelo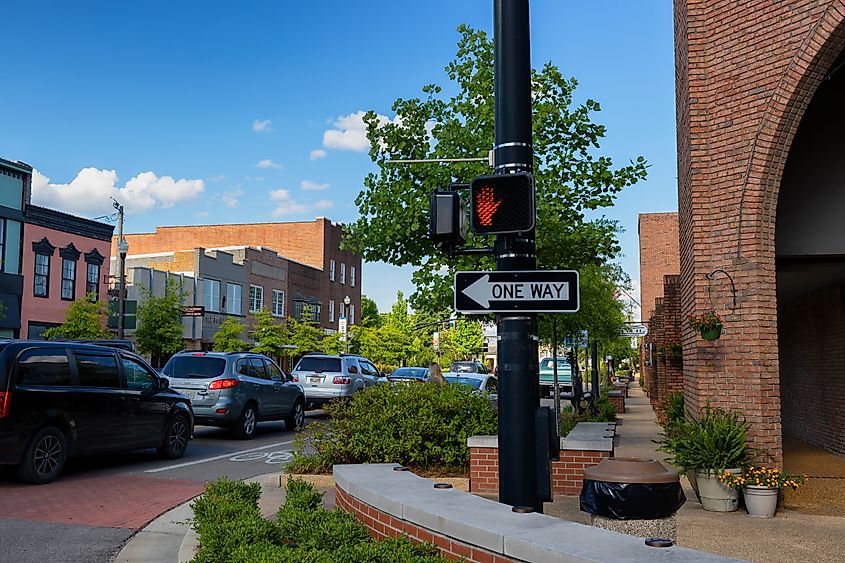 Tupelo is a food-lover's paradise, with a plethora of food stops, restaurants, bars, and more lining the main streets. DownUnder Tupelo, Blue Canoe, and the Amsterdam Deli are all popular spots amongst locals and tourists. Visitors will also find plenty of unique shopping spots, ideal for souvenirs, gifts, and trinkets.
The charming town was also the birthplace of Elvis Presley, and numerous statues are located throughout the town to commemorate him. The town is home to one of America's top 10 national parks, the Natchez Trace Parkway, which offers 444 miles of pure beauty. Other fun stops include the self-guided bike tour, Buffalo Park and Zoo, and the Gumtree Museum of Art.
Stroll Through These Mississippi Main Streets
Mississippi is home to an abundance of small towns, but these seven boast beautiful main streets that are warm and inviting and offer endless activities for a fun-filled trip. Once you have properly perused the storefronts, restaurants, historic buildings, and art galleries, enjoy each town's natural beauty, alongside their unique events and gatherings, to truly commemorate your trip.