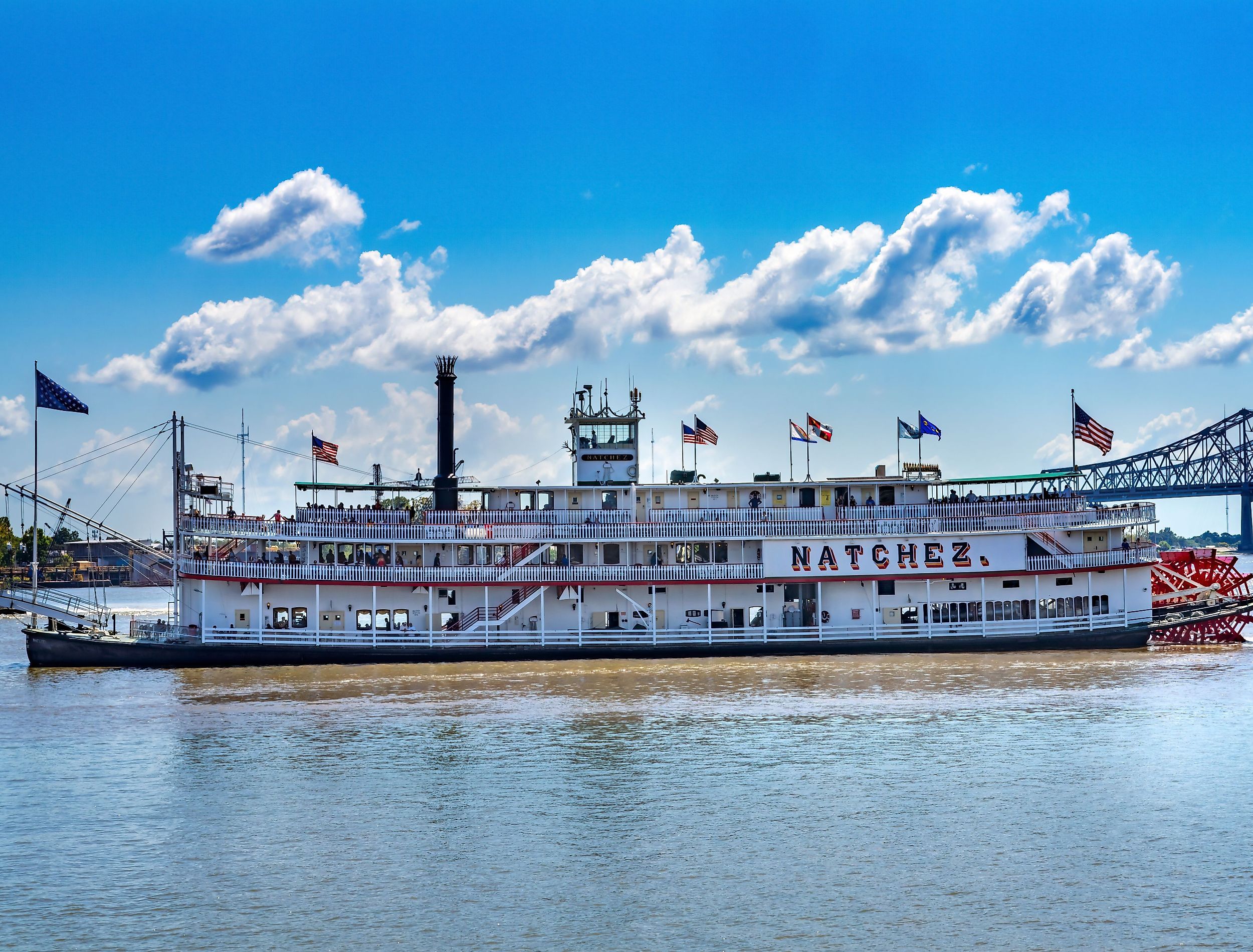 9 Most Charming Small Towns In Mississippi
Mississippi is a historical and cultural hub of the United States, veiled in Southern charm and diverse natural scenery. These nine charming towns of the state brim with sights and activities to fill a vacation's worth or a memorable pit-stop in-town. 
Bay St. Louis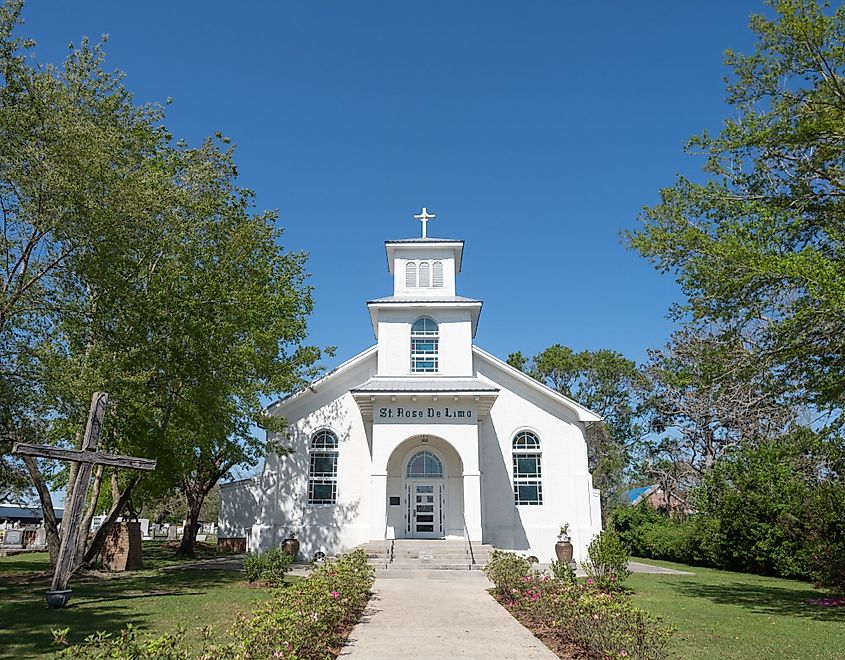 Bay St. Louis is an artsy enclave and beloved beach destination in Mississippi that many fall in love with from the first visit. The small town feels like a breath of fresh air, with chiseled old-fashioned Southern charm and a nostalgic trait to return time again. One will find eclectic streets lined with historic architecture and offbeat storefronts, along with the most atmospheric Old Town. It is a popular gathering place with various offbeat shops, boutiques, classy restaurants, and casual eateries to come mingle among locals and tourists, with many artists and other creative minds. 
The idyllic seaside town of just over 10,000 brims with rich history, beautiful sights, and lively culture. The Mockingbird Café calls for both a morning-time java and a nightcap in the evening when it becomes a live venue with music. The Buttercup on Second Street is an excellent choice for a tasty breakfast or lunch, followed by a visit to the beautiful local Bay St. Louis Little Theatre at the Depot District just off Main Street. The beach lover's paradise is set proximately to the casino-giant of the region, Biloxi, and Gulfport for more ventures.
Canton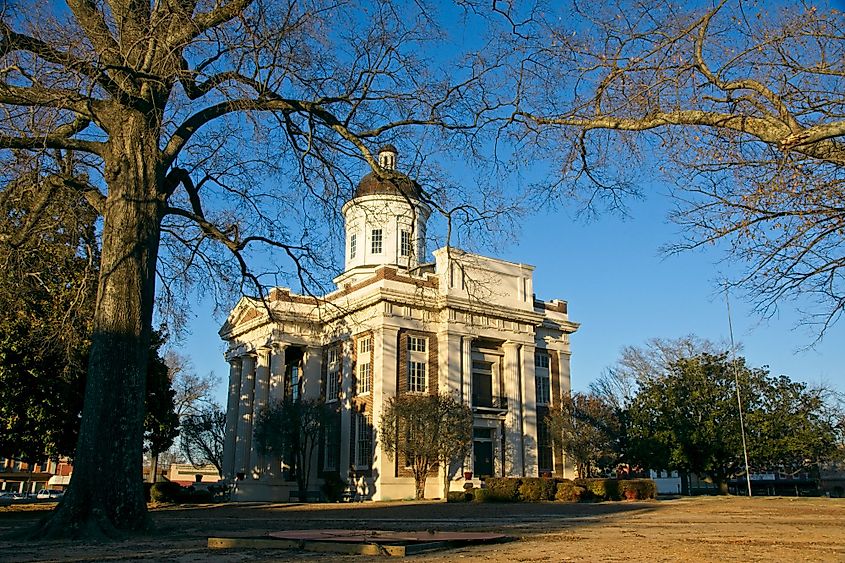 Canton is "The City of Lights" and stars in the movie industry, with various documentaries and motion pictures filmed on locale, including My Dog Skip, A Time to Kill, and Oh Brother Where Art Thou. The scenic community is home to many artists and other creative types, while visitors thoroughly enjoy visiting Canton for the renowned biannual flea market. The streets are lined with old architecture and houses, while "the Square" is a treasure cove of quintessential shops, museums, and other attractions. Canton is also home to the world-renowned architect Samuel Mockbee, as well as Nissan's second automotive assembly plant in the United States.
"The Movie Capital of Mississippi" boasts the most charming Courthouse Square with original hand-painted film advertisements and more historic buildings. Each spring and fall, the biannual Canton Flea Market Arts & Crafts Show attracts over 100,000 people worldwide for the most diverse spread of products within a lively scene. The nation's largest outdoor flea market unravels in tents around the courthouse with paintings, quilts, homemade crafts, treats, food, and drinks to the sounds of music right in the square. The town also features the Blues Trail, which pays homage to the famous blues singer Elmore James and the oldest Hot Air Balloon race in Mississippi. 
Cleveland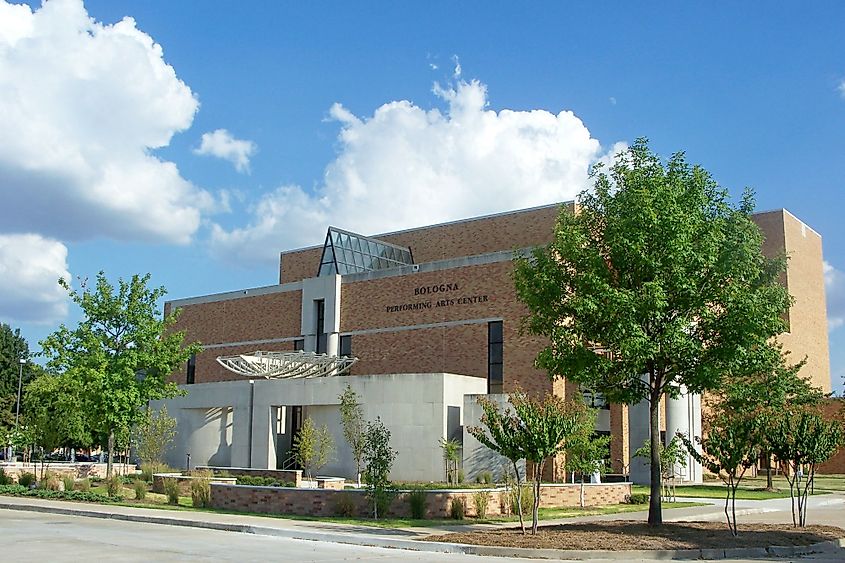 Cleveland is the former stop on the Louisville, New Orleans & Texas Railroad that later became a town synonymous with blues music. Today, the jewel in the heart of the Mississippi Delta is the region's renowned arts and music mecca. It is home to the Mississippi Grammy Museum, as well as a sponsor of the "Art in the Alley" that helps local artists become known. Cleveland also hosts many festivals and city-wide events throughout the year, including farmers' markets and an annual Oktoberfest.
The charming town is drenched with traditional Southern hospitality and a busy downtown area full of vibrant cultural sights and historic buildings. It is home to wondrous old architecture strewn along the streets, lively cultural institutions, and the campus of Delta State University. There's also a great entertainment scene and many attractions to suit any taste, including countless antique stores, locally-owned restaurants, and the renowned Bologna Performing Arts Center. 
Natchez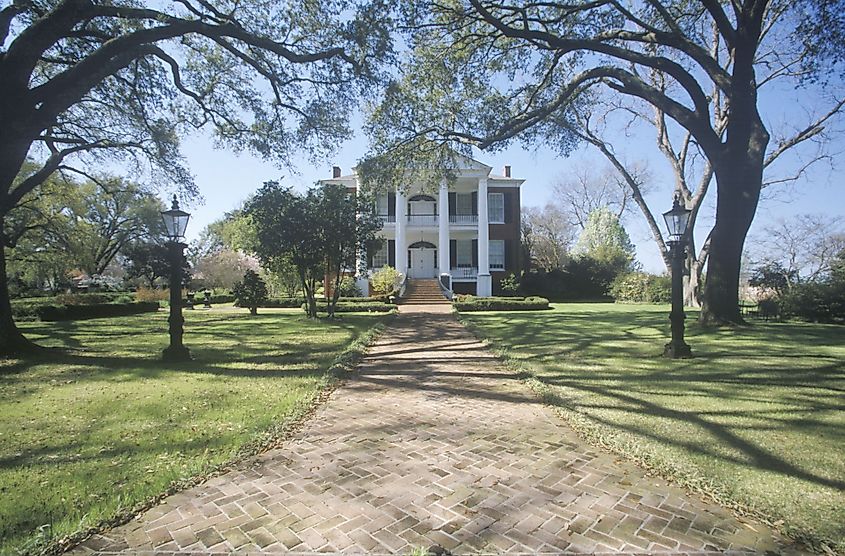 The area was formerly inhabited by the Natchez Indians along the banks of the Mississippi River. Natchez is a deeply-historical town founded by the French as a fort in 1716, as well as the first capital city of the state. History fans will thoroughly enjoy seeing the reconstructed Natchez House, hunting for several Ceremonial Indian Mounds in-town, as well as visiting the Grand Village. The wonderfully preserved site from the past also features a museum that tells more about Native American history. The charming waterside town calls for evening strolls along rows of antebellum homes and down to the river for stunning sunsets.
Scenically charming Natchez is adorned in lush gardens, with streets aligned with beautiful architecture and old houses. There are year-round tours of Natchez's idyllic Greek Revival-style homes draped in mossy oaks. One will feel transported to the past during a stroll along historical trails lined with markers of cultural and other events such as the 1840 Great Natchez Tornado. It is imperative to visit Fat Mama's Tamales for the famed regional treat and a varied menu that will satisfy any palette. The town's modern cultural scene and natural charm blend into a one-of-a-kind atmosphere that is impossible to forget.
New Albany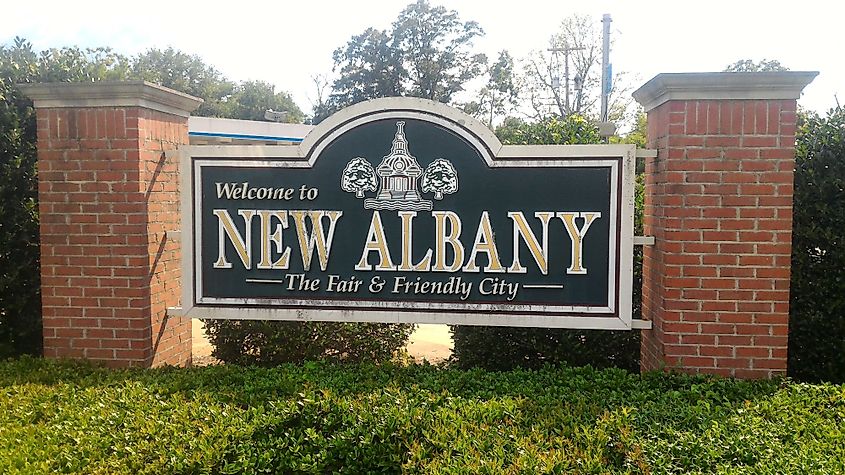 This charming town is perched scenically on the Tallahatchie River in the northern part of the state. New Albany is the destination for shoppers and antique lovers of the region. People also come for the small-town vibe and to hang out in the beautiful downtown area. The town offers attractions for all tastes, including seasonal festivals and events full of arts and music. The Union County Heritage Museum features prehistoric fossil displays and takes one on a journey from Chickasaw Indians to Reconstruction Era. New Albany is also the famous birthplace of a literary giant, William Faulkner, with the Faulkner Literary Garden for a relaxing afternoon surrounded by native plants.
The town is spread over rolling hills overlooking the river, with unbelievable scenic views from the doorstep. It is the start of Mississippi's most extended Rails to Trails paths comprising 44 miles of converted railroad tracks that attract cyclists from around the country. The many active pursuits in the scenic outdoors include a disc golf course and bike rides along the Tanglefoot Trail. The charming historic district surrounds a vibrant, thriving downtown with countless boutiques, jewelry stores, and antique specialty shops. There's the infamous High Point Coffee Roasters for a cup o' best Joe and an on-site tour of roasting a bag of coffee beans from start to finish. 
Ocean Springs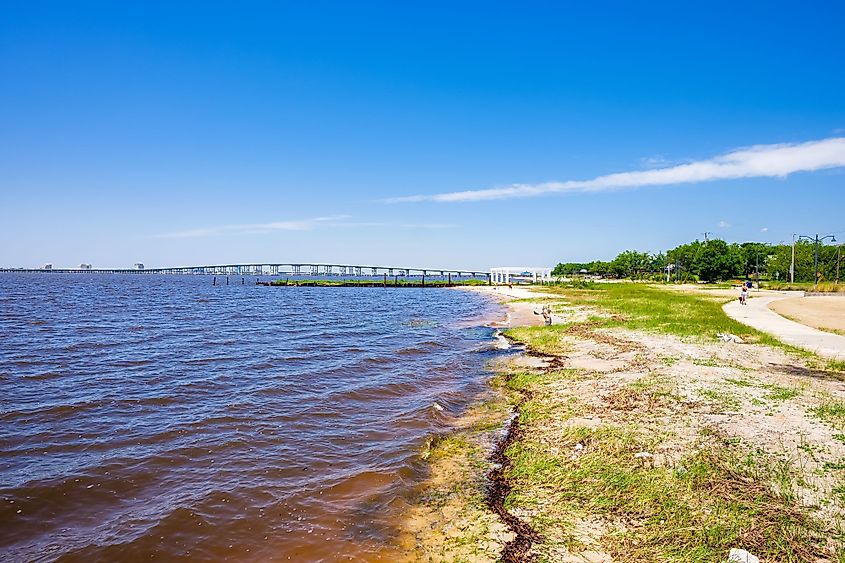 The charming beach town in the heart of the Gulf Coast is perched scenically on the edge of the beautiful Biloxi Bay. It is full of natural, historical, and cultural charm, with endless vistas and a list of activities to suit any taste. Ocean Springs, or "The City of Discovery," was inhabited by Indians before the French settlement in 1699. The quaint seaside townscape comes with stroll-worthy, oak-lined streets leading to the downtown full-of charming cafes and great seafood restaurants. The town comprises a vibrant arts community sprinkled with art galleries and studios, including the region-famed Mary C. O'Keefe Cultural Center. It is an eclectic hub of arts and culture, boasting two art galleries, a Theatre, and the Ocean Springs History Museum.
One must also check out the Walter Anderson Museum of Art for the renowned 20th-century Mississippi artist's old manuscripts, drawings, paintings, and sculptures. The streets are filled with music, including sounds of blues coming from The Juke Joint and country tunes from the Neon Moon. The active enjoy hiking the Fontainebleau Nature Trail, as well as paddle-boarding and fishing right in the town's coastal waters. Ocean Springs is also home to a portion of the beautiful Gulf Coast Islands National Seashore, a playground for outdoor lovers in scenic wilderness. One can navigate around the neighboring barrier islands via boat and go exploring by foot.
Oxford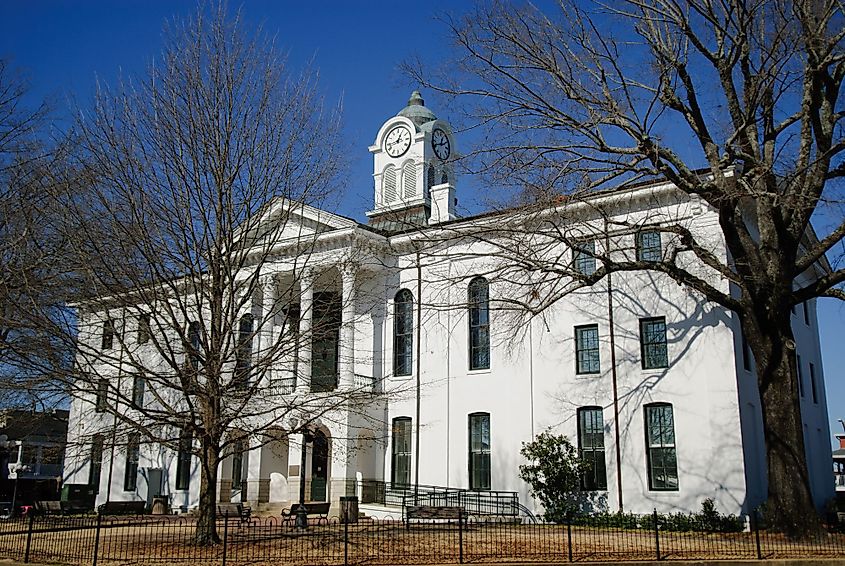 The Southern college town comprises a favorite stop among road-trippers and a great family getaway destination. Oxford's charming Square is a hub to hang out, mingle, and watch people. It features countless cute shops and excellent restaurants behind old and modern building facades. There is a ring in the air and a youthful vibe emanating from the University of Mississippi, with many interesting cultural sights and entertainment options that intrigue the kids. The small-town charm is enriched by a vibrant music scene and eclectic dining options.
Some of the highlights and exciting stops include the Cicada and Square Books and City Grocery for Southern food. There are also the local favorites of Oxford Canteen for casual lunch or dinner and the Bottletree Bakery for something to go with a coffee. The Graduate hotel offers an ideal location, atmospheric interior, and rooms, along with a roof-bar terrace for a well-rounded staying experience. The charming natural scenery around brings many writers and artists to settle and visit for inspiration. 
Tupelo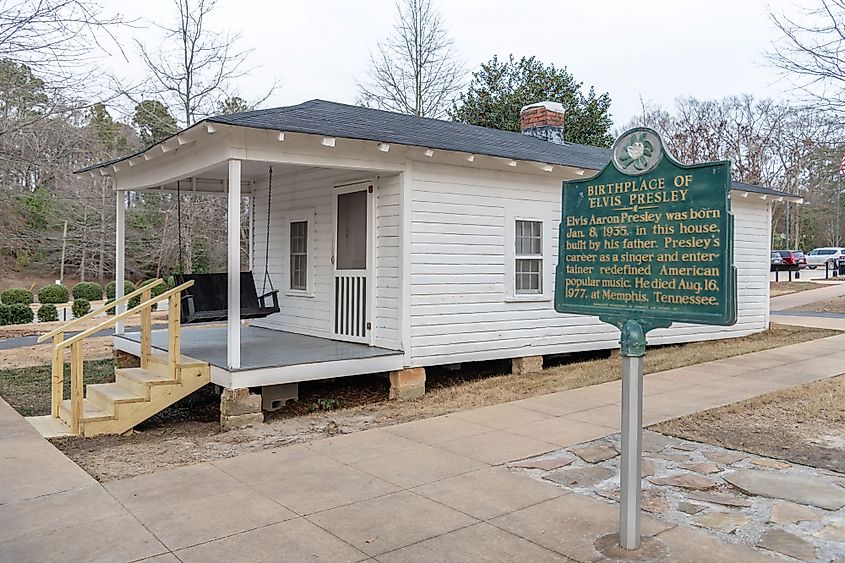 Tupelo is Elvis Presley's birthplace and playground with everything "King"-themed or original. There is the two-room home-turned museum, where he was born and raised, several bronze statues of his majesty, as well as another museum in his honor. Nature fans enjoy a wide variety of outdoor pursuits in town at the Elvis Presley Lake, Campground, and Park. There is also the annual Elvis Presley Festival, among other events throughout the year. 
Tupelo is a genuinely charming town where history, art, and music come alive together on the streets every day. The town features numerous barbeque joints for a quick, delicious bite or a full-blown fine dining experience. There's always a line-up to the Johnnie's Drive-In where little Elvis stopped by to eat, while the Blue Canoe is known as Tupelo's original home of live music. Other attractions include a theater, Tupelo National Battlefield on the defining 1864 battle, and the Oren Dunn City Museum on local history in a former-barn setting. Families love visiting Tupelo Buffalo Park, which is home to various exotic animal species.
Water Valley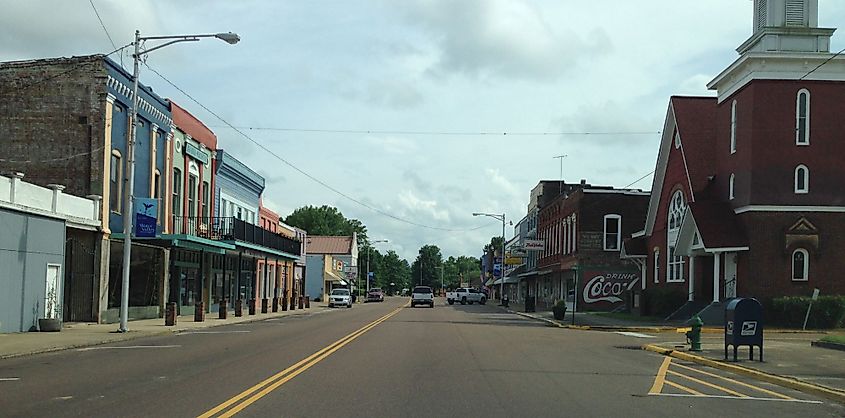 Water Valley is a quaint and charming townscape in North Mississippi, only twenty-five minutes south of Oxford's college hub. The town offers an escape with a perfect mix of tranquility for some R&R and many activities to have a good time. The atmospheric Main Street features various shops and eateries, including the local jewel B.T.C. Old-Fashioned Grocery with fresh produce and hot lunches. It is a favorite place to chat and eat among the construction workers, artists, and everyone in between, while curious tourists stop by to see what the fuss is about. Water Valley is an eclectic cultural hub with many professors, artists, musicians, and businessmen surrounded by ample green spaces. The renowned Yalo Studio gallery is headed by an award-winning quilter Coulter Fussell, who turns old clean clothes and fabrics into brand new, modern quilts. 
Mississippi is home to ocean-bounding shores with barrier islands, vibrant art and culture hubs, historical structures, and college towns. These scenically charming towns come with authentic vibes and a Southern atmosphere that is hard to forget following a visit.