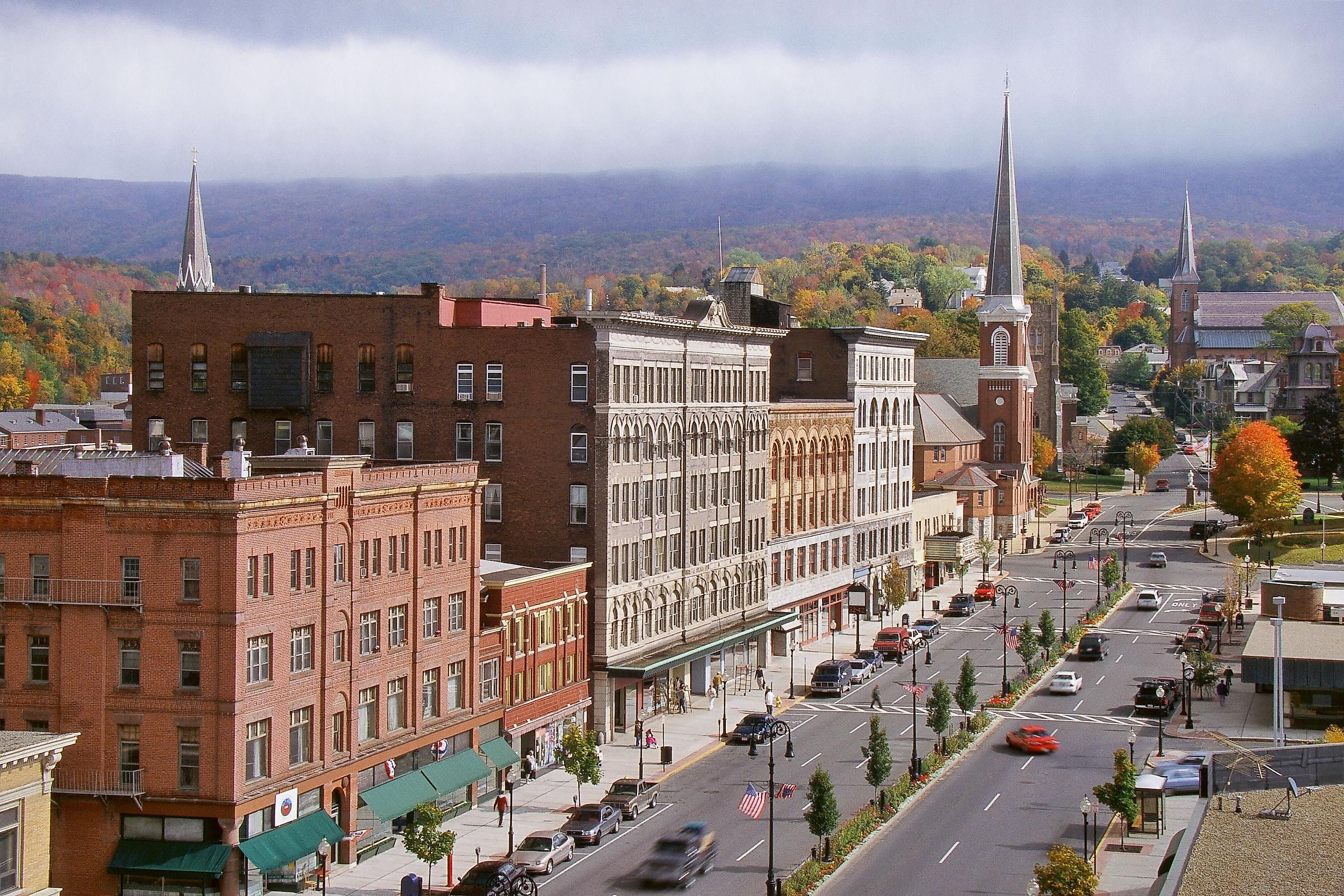 11 Most Underrated Towns in Massachusetts
Massachusetts is a fantastic state that is brimming with historical, cultural, and natural goodness. There is something for everyone, from the insanely crowded city of Boston to the utterly beautiful beaches of Cape Cod. But, while being incredibly charming and lovely, some small towns in Massachusetts don't receive enough attention from tourists. This article will take you a great trip to check out the 11 most underrated towns in Massachusetts, where you can discover undiscovered gems and fully appreciate the state's varied landscape.
Some of the most fascinating places frequently go missed by tourists, which is a normal occurrence. There are various towns in the state of Massachusetts that are generally unnoticed by tourists, therefore Massachusetts is not an exception to this rule. These underappreciated towns provide everything you could possibly want, whether you're looking for historical sites, cultural hubs, or natural wonders. So come along with us as we explore Massachusetts' best-kept secrets.
Sheffield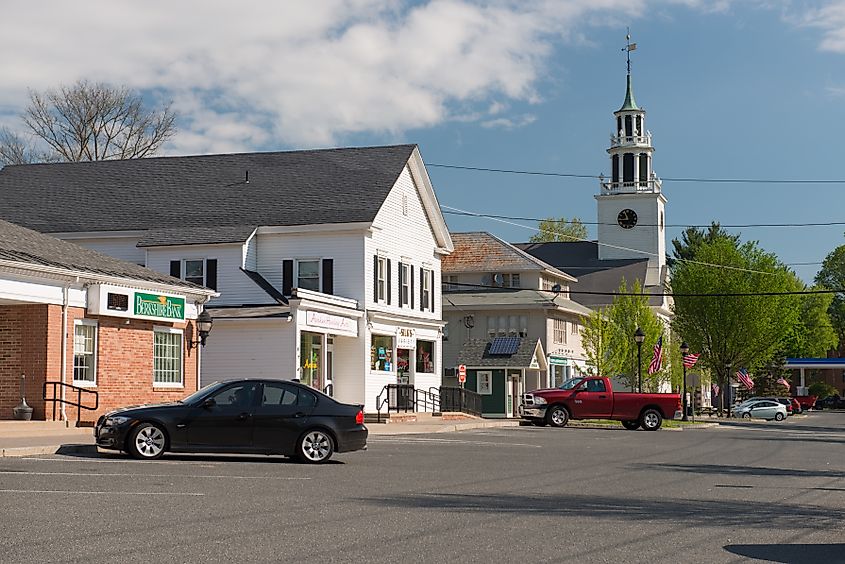 Sheffield is an 18th-century historical towns with charming boulevards flanked by antique shops, art galleries, and colonial-era homes. Bartholomew's Cobble, a picturesque nature preserve that displays an array of different flora and fauna species, is another place where visitors can enjoy the beauty. Another choice is to go for a peaceful stroll along the Housatonic River and take in the breathtaking countryside.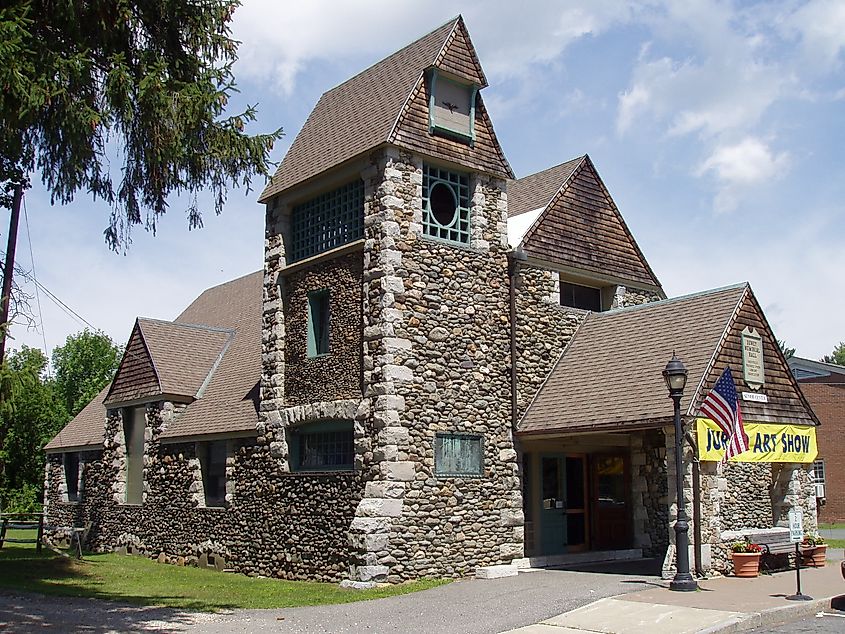 Sheffield is like a time capsule that perfectly captures the spirit of the past. Its charming streets have an antiquated charm that transports people to bygone eras. The charming alleyways can be explored while taking in the fabled location's rich history. Natural haven Bartholomew's Cobble is home to an impressive collection of biodiversity that includes a variety of exotic and rare species that will delight nature lovers. The Housatonic River also provides a sublime escape from the stresses of contemporary life with its swaying currents and ethereal views. For those looking for a break from the hustle and bustle of city life, Sheffield is an absolute must-see destination due to the wide variety of activities available there, from antiquing to hiking.
Petersham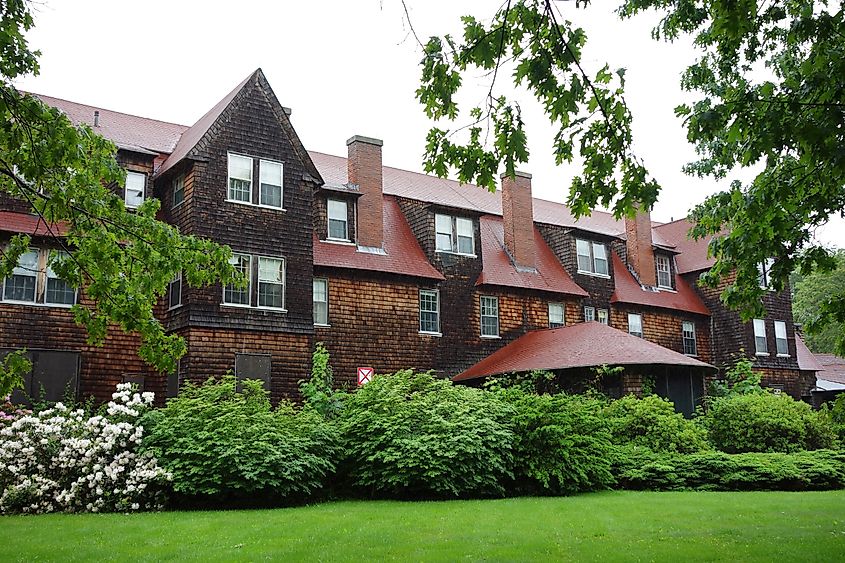 Petersham is a picturesque and tranquil hamlet that draws to nature lovers. It is located amidst the undulating hills of central Massachusetts. The Quabbin Reservoir, a massive man-made body of water surrounded by beautiful woodlands and hiking trails, is the highlight of the area and provides a wealth of exciting exploration opportunities. Also accessible to visitors is the 4,000-acre Harvard Forest, a broad expanse that acts as a veritable research centre and is home to a wide variety of plants and animals.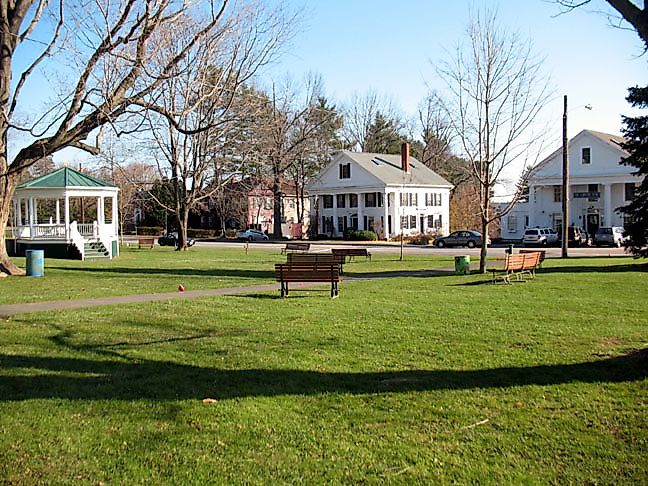 The region does indeed have a rich tapestry of many ecosystems that beckon the daring adventurer to immerse themselves in a pure and unadulterated experience of nature's grandeur. Petersham, with its untamed beauty and limitless prospects for exploration, is a place that is sure to quench one's hunger for adventure and arouse the senses. With Petersham, one may be certain to unearth nature's pure essence in all of its exquisite splendor.
Belchertown
Belchertown, a charming town known for its lovely pure setting and outdoor activities, is in the heart of the countryside. The Quabbin Reservoir is a large body of water that offers plenty of opportunities for hiking, fishing, and boating while taking in breathtaking views. The D. A. R. State Forest, on the other hand, beckons with its alluring woods and variety of flora and fauna. One can enjoy the peace and beauty of nature and the forest below.
Belchertown stands out as a haven for nature and an outdoor community for those who want to connect. A glimpse of a simpler, more peaceful way of life that is all too frequently lost in the flurry of modernity is provided by its abundance of natural attractions and spectacular beauty. Come and engage yourself in Belchertown's miracle and the splendor of nature.
North Adams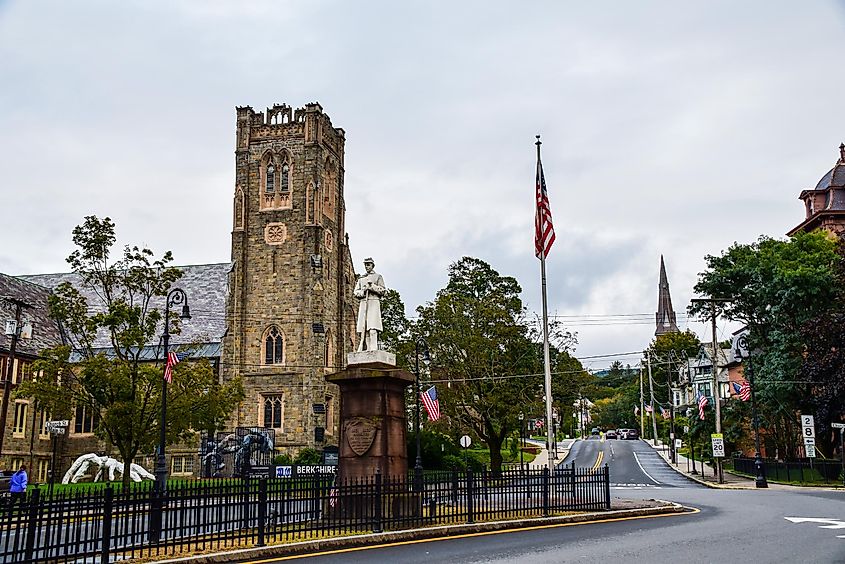 The vibrant and energetic community of North Adams is home to a diverse tapestry of history and culture. It is a place where travelers are encouraged to partake in a range of pursuits and submerge themselves in a realm of artistic delight. The Massachusetts Museum of Contemporary Art, for instance, is a place where the newest and most modern artworks and installations are displayed, showing cutting-edge inventiveness. It also promises to enthrall the senses to explore the historic downtown district with its varied mix of shops, restaurants, and art galleries. Together with its unique rock structure and breath-taking waterfall, Natural Bridge State Park is a location of exceptional beauty.
Charlemont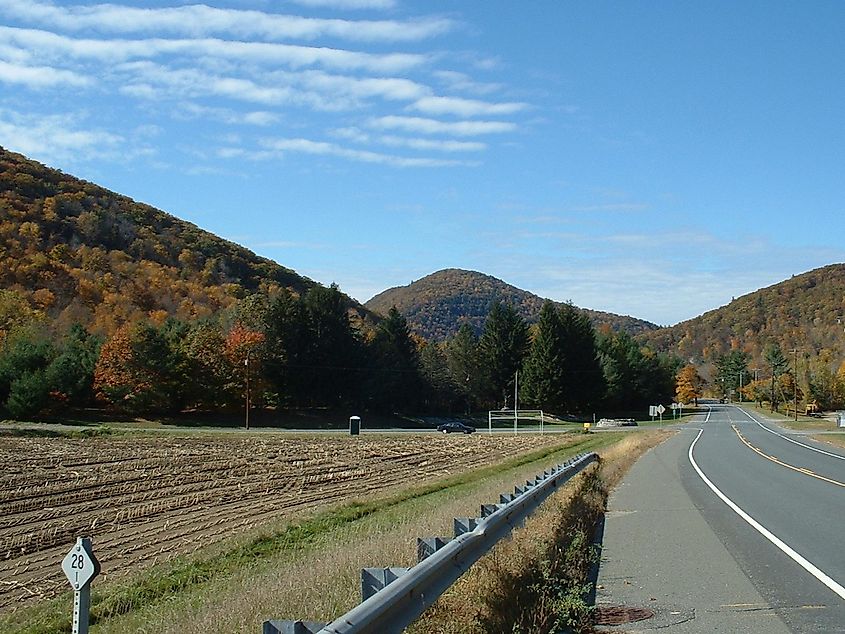 A quaint town in the Berkshires called Charlemont is a haven for nature lovers, offering a wide range of outdoor pursuits and magnificent scenery. Adventurers can partake in heart-pounding white water rafting trips on the pure Deerfield River, go on breathtaking walks along the illustrious Mohawk Trail, or explore the magnificent Hawley Bog Preserve, a serene sanctuary home to a variety of unique flora and animals. The famed Berkshire East Mountain Resort, a top spot for fans of skiing, snowboarding, and other winter sports, opens its slopes to visitors during the colder months.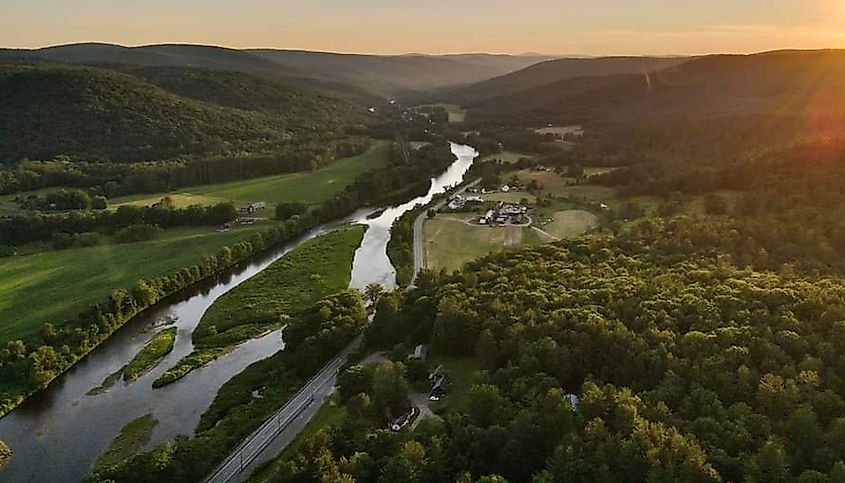 The exquisite setting and unspoilt natural splendor of Charlemont provide a break from the stress of contemporary life. It is a retreat for individuals looking for a pleasant respite from the rigors of daily life because of its serene and tranquil ambiance. Charlemont is undoubtedly a nature lover's delight, giving a wealth of opportunities to immerse oneself in the splendor of the great outdoors thanks to its profusion of unusual flora and wildlife.
Williamsburg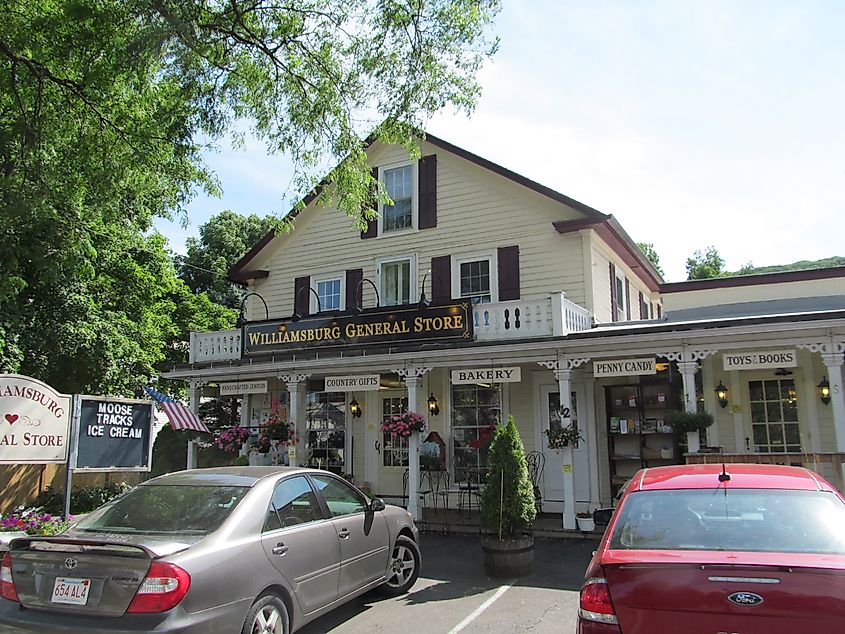 Williamsburg, a charming town with picturesque surroundings and historic sites, is situated in the countryside. The Williamsburg General Store is a local treasure full of handcrafted goods and unique mementos that will delight discerning tourists seeking authentic experiences. Visitors seeking a tranquil retreat are enticed by the Williamsburg Forest Path's stunning views of the lush hillsides.
The enormous Williamsburg Grange, a historical structure steeped in the traditions of a bygone era, is unquestionably the highlight of this historic neighborhood, though. This majestic building was once the heart of the neighborhood, but it has since been transformed into a popular venue for lavish gatherings and gala festivities. A trip to Williamsburg is undoubtedly a sensory experience, a step back in time that will make a lasting impression on the soul of the discriminating tourist.
Erving

The inconspicuous town of Erving, which has built a reputation as a haven for outdoor lovers looking for a variety of leisure interests, is located in the center of a lovely agricultural landscape. The town's lush surroundings offer plenty of options for boating, fishing, and hiking, with the Erving State Forest serving as a charming hideaway with a variety of flora and wildlife. Also, visitors can enjoy the tranquil atmosphere of the neighboring Millers River, which is well-known for its plentiful trout fishing sites that are guaranteed to titillate even the most experienced fisherman.
For those seeking an adrenaline rush, the historic Farley Ledge beckons, with its rugged terrain and formidable rock faces drawing adventure-seekers from near and far. The stunning vistas that surround this majestic natural wonder are sure to take one's breath away, and the sense of accomplishment that comes from scaling its formidable heights is truly unparalleled. All in all, Erving is a hidden gem that is sure to delight anyone seeking to escape the hustle and bustle of city life and revel in the splendor of nature.
Buckland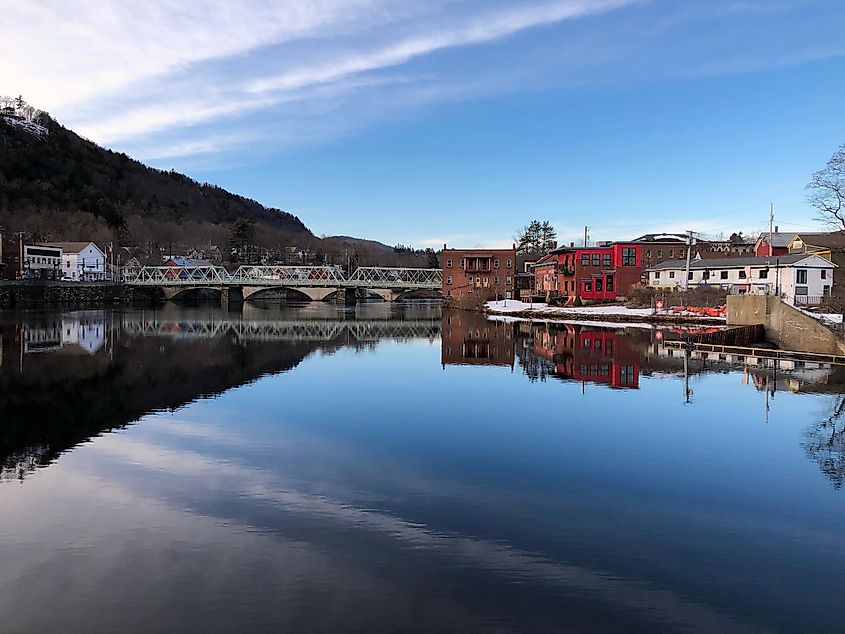 A plethora of stunning natural and historical delights await the brave adventurer in the charming and bucolic small town of Buckland, which is hidden in the Berkshires' foothills. Buckland offers a singular experience that is both fascinating and illuminating, from the breathtaking views and ravishing landscapes adorning the Mary Lyon Trail to the Buckland Historical Society Museum, complete with a plethora of artifacts and exhibitions elucidating the town's rich and intricate history and culture. The Bridge of Flowers, a stunning floral extravaganza built on a former railroad bridge and presenting an eclectic range of vivid and multihued flora and fauna, is one of the town's distinctive and alluring attractions. It is sure to enthrall any nature enthusiast.
Orange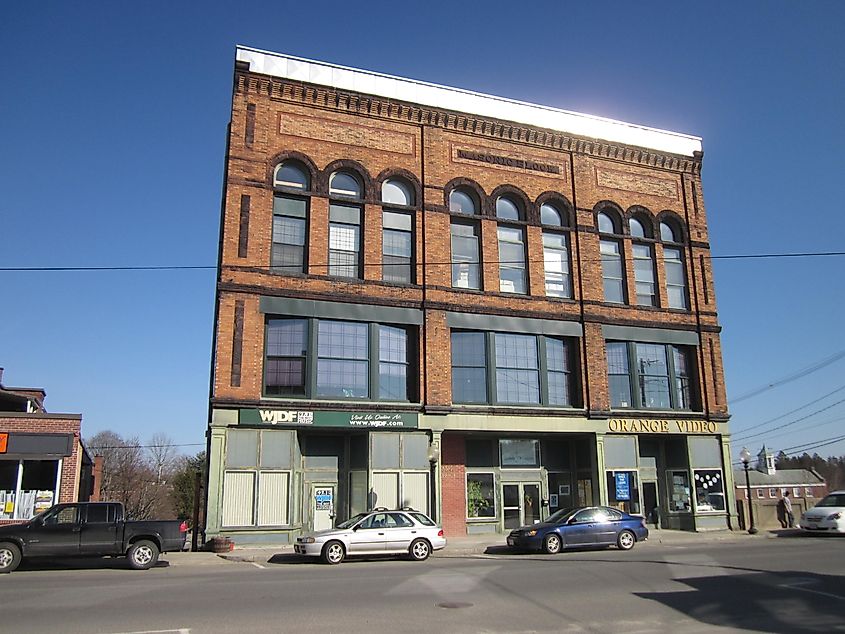 Nestled within a quaint locale, Orange is a petite town bursting with allure. The town boasts an abundance of historic sites and open-air ventures for inquisitive minds to explore. Wanderers can indulge in a leisurely walk through the downtown area, brimming with a diverse range of boutiques, eateries, and art galleries. Alternatively, one can venture to the neighboring Quabbin Reservoir, a coveted haven that presents the perfect opportunity to engage in activities such as hiking, fishing, and boating.
Orange is a captivating small town and is waiting for visitors with a plethora of historically rich landmarks and immersive outdoor activities. Traverse the charming downtown area teeming with a diverse range of restaurants, and art galleries, or venture to the nearby Quabbin Reservoir to relish in hiking, fishing, and boating.
Great Barrington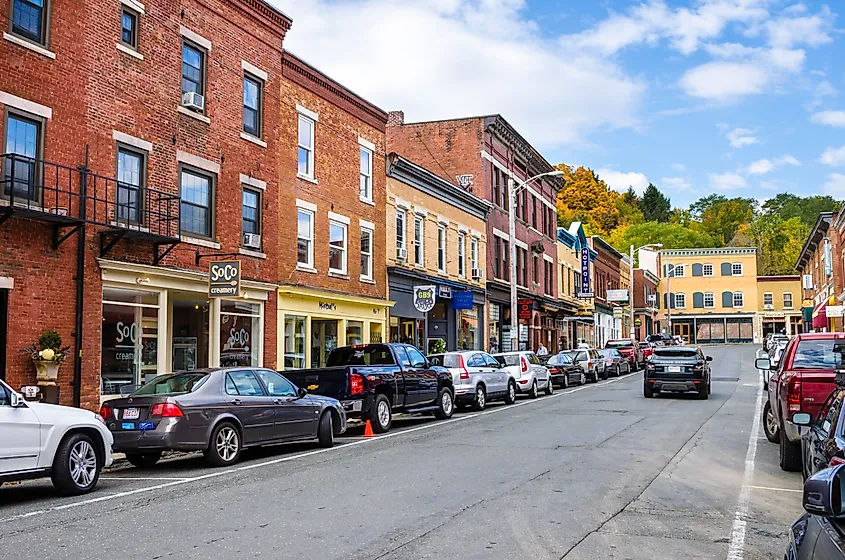 The lively and attractive town of Great Barrington is located in the majestic Berkshire Mountains and is a haven for both culture enthusiasts and nature lovers. This charming town is home to numerous alluring and fascinating cultural attractions that are sure to pique the interest of any wanderlust tourist. The quaint shops, fine dining establishments, and compelling art galleries in the historic downtown district make it the ideal place for an afternoon stroll. Nearby Monument Mountain offers stunning views of the expansive countryside for anyone looking to fully immerse themselves in the area's natural splendor. For those looking for outdoor activities like fishing, kayaking, and picnics, the Great Barrington Riverwalk, a lovely trail that meanders alongside the Housatonic River, is the perfect location.
Adams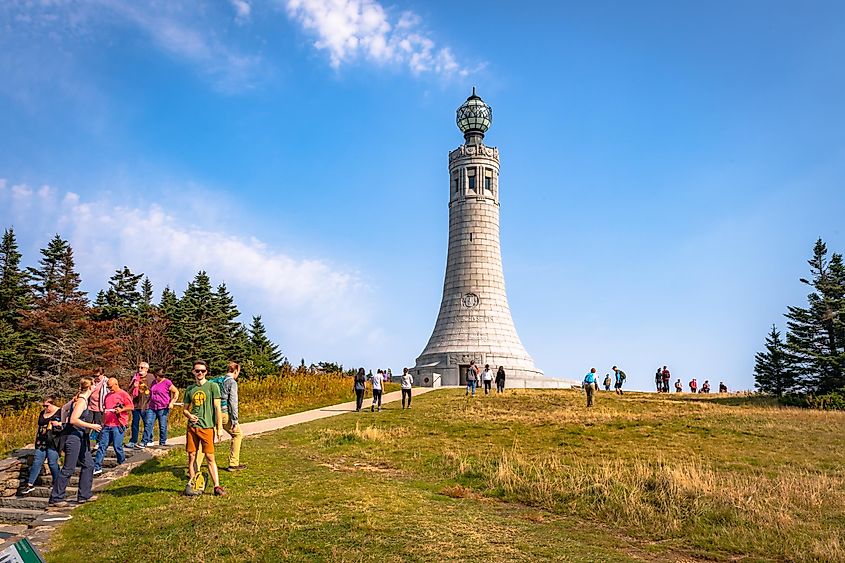 Nestled in the heart of the Berkshires, a quaint little town by the name of Adams boasts of natural beauty that is nothing short of awe-inspiring. The town plays host to Mount Greylock, the highest peak in Massachusetts, that offers panoramic views of the surrounding mountains and valleys, leaving visitors spellbound. The Ashuwillticook Rail Trail, a picturesque cycling path that snakes its way through dense forests, vast farmlands, and lush wetlands, is yet another attraction that draws visitors to this charming town. For those seeking to cool off, the pristine waters of the Cheshire Reservoir offer a refreshing dip that's hard to resist.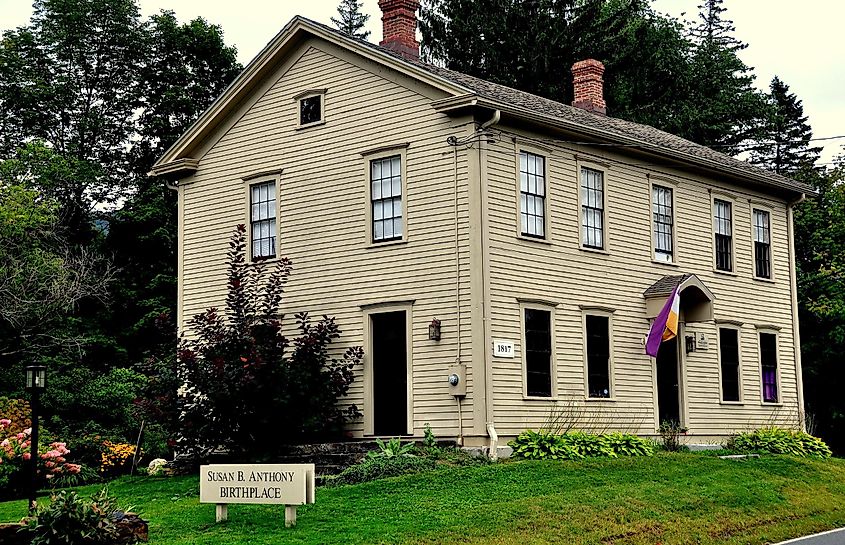 It is said that variety is the spice of life, and that's exactly what one can expect when exploring Adams. From the majestic heights of Mount Greylock to the tranquil beauty of the Cheshire Reservoir, the town offers a diverse range of experiences that are sure to leave visitors thoroughly enchanted. Whether it's a peaceful walk along the Ashuwillticook Rail Trail or an adventurous trek up the steep slopes of Mount Greylock, there's something for everyone in this idyllic town.
Conclusion
These 11 towns distinguish out as private sanctuaries among the many uncharted areas in Massachusetts. Every town is a treasure trove in and of itself, delivering a special and unmatched charm. These towns are a monument to the splendor of Massachusetts, whether it is the natural beauty of the rocky terrains or the depth of the regional history and culture. These charming small towns provide as a getaway from the monotonous city life and as a gateway to discover the state's less traveled regions. So without further ado, start your journey and see the wonders that lie in wait for you in Massachusetts' 11 most underappreciated communities.