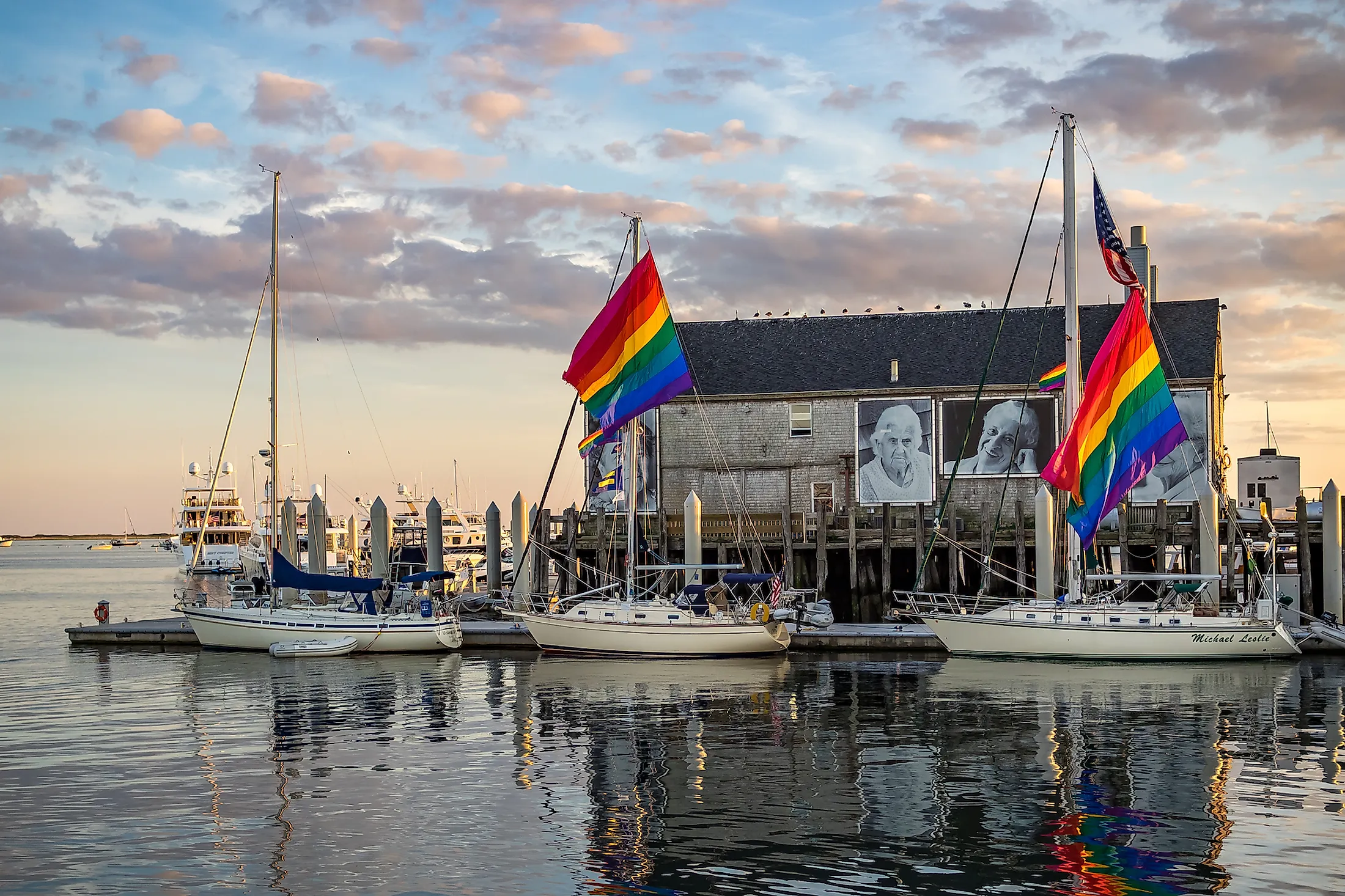 Provincetown, Massachusetts
Located on the outermost tip of Cape Cod, Provincetown is a Massachusetts hotspot known for its beautiful beaches and trendy tourist atmosphere. Provincetown, or "P-Town", is a city with a rich culture, exciting nightlife and history. Provincetown is the birthplace of American playwriting and the nation's oldest art colony. The town is also home to three resident theater companies and countless local artists.
Provincetown's history focused on a thriving fishing and whaling center. Today, tourism is the town's main economic enterprise. In the 1970's, members of the gay community began moving to Provincetown, and the area is now the most well-known gay summer resort on the Atlantic Coast. Nearly two-thirds of the town's land area is covered by the Cape Cod National Seashore. In 1898, Impressionist artist Charles Hawthorne, founded the Cape Cod School of Art - the oldest operating art colony in the U.S. The Provincetown gay community tradition of 'Tea Dance' involves an end of day or weekend dance to welcome new arrivals to the P-town party.
Attractions In Provincetown
Pilgrim Monument and Provincetown Museum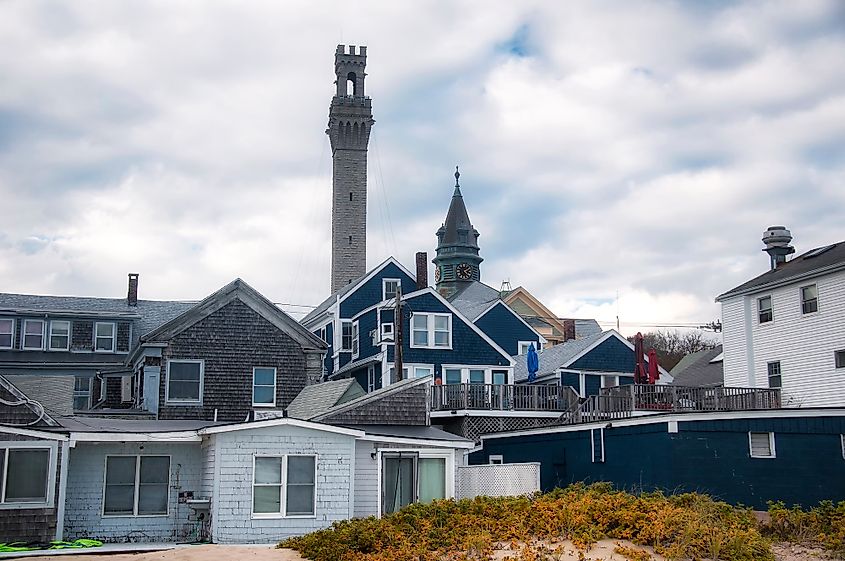 2010 was the 100th anniversary of this iconic monument commemorating the history of the Mayflower Pilgrims, their stay in Provincetown and the signing of the Mayflower Compact. The Pilgrim Monument is the tallest all-granite structure in the United States. The tower is over 252 feet tall with 116 steps and 60 ramps to get to the top. The summit offers beautiful panoramic views of the Atlantic Ocean and the seashore from the very tip of Cape Cod
Whale Watch Dolphin Fleet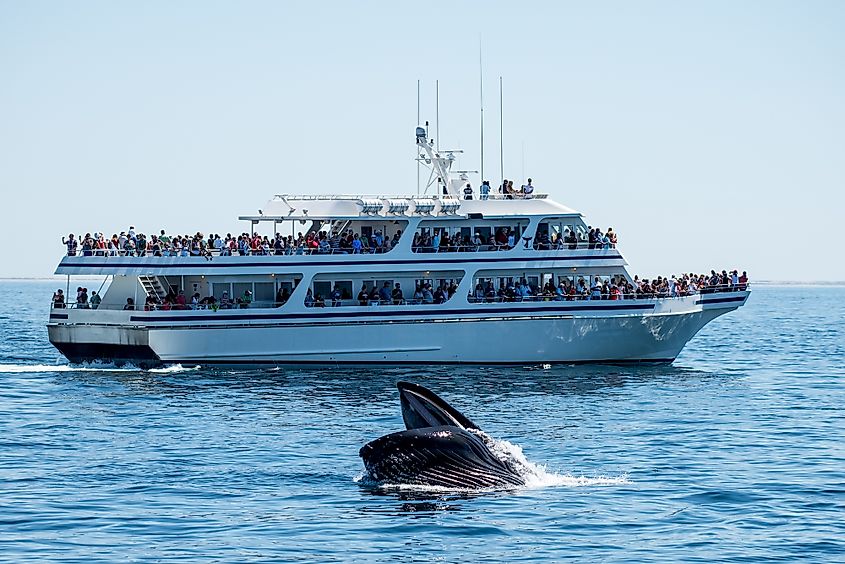 Take a guided boat into the Cape Cod National Seashore to get up close and personal with the whales! Individuals of all ages will enjoy the excitement of being so close to feeding whales. These trips are perfect for families. Massachusetts is famous for whale watching and the Provincetown experience is one of the best. Whale watchers may spot the majestic Humpback whale, famous for its whale song, along with dolphins, porpoise, sharks and giant sunfish. Other whale species spotted off Provincetown include Finbacks, Minkes, Sei whales and Pilot whales.
Commercial Street
Colorful Commercial Street is the center of the action in P-town. There are plenty of opportunities to grab a bite to eat or pick up some souvenirs. The narrow road is a tourist favorite with eclectic shops, fabulous seafood, art galleries and street performers. Just a stone's throw from the water, this art-deco neighborhood is teeming with the nightlife this town is famous for when the sun goes down. Lined with bars and music clubs, Commercial Street is the perfect place to dance the night away.