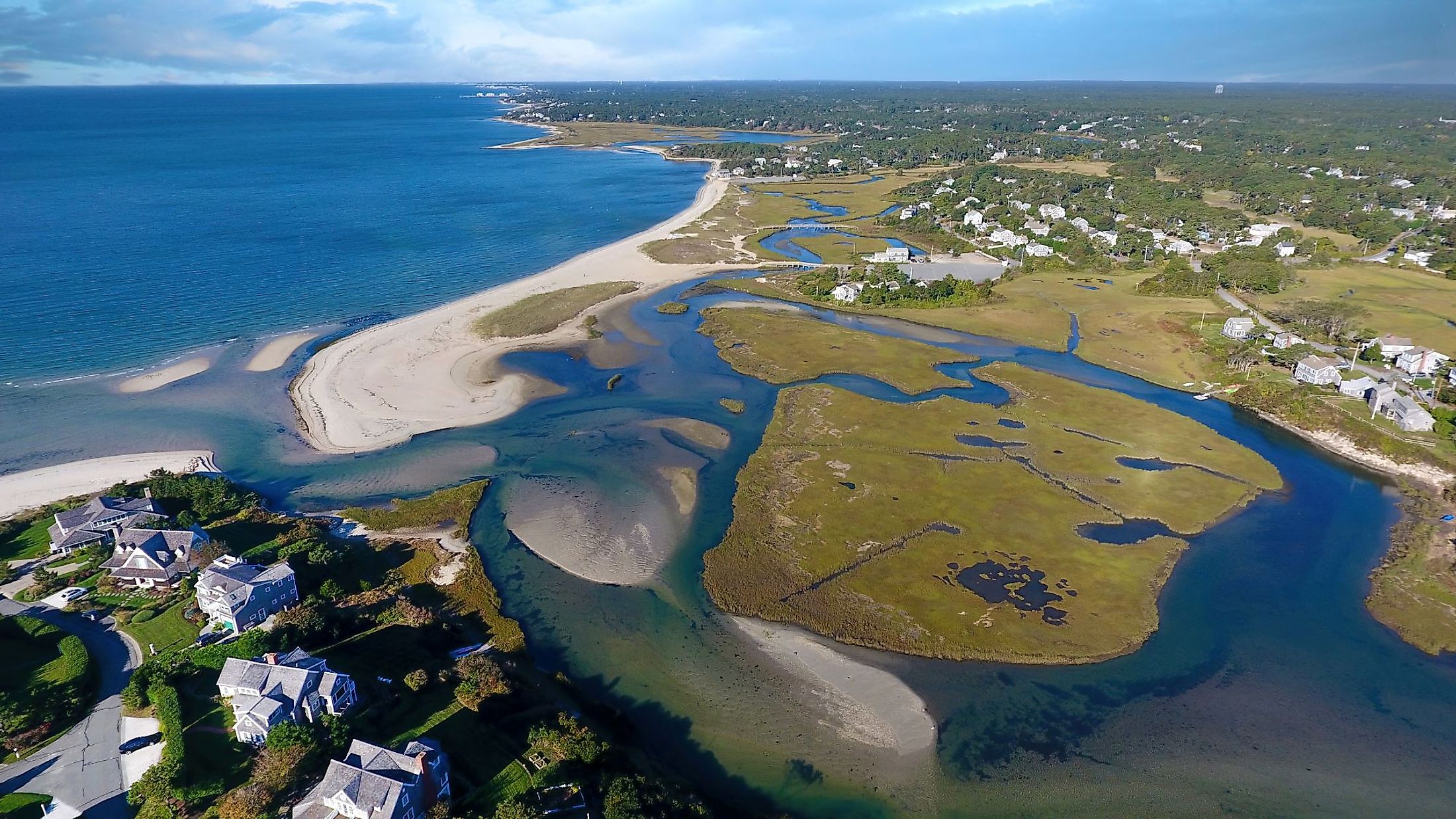 Famous for being the landing spot of Samuel de Champlain on Cape Cod and making contact with the Native American People, Chatham, Massachusetts, is a small ocean community on Cape Cod that serves as a summer destination and luxury resort town. Tourists can witness stunning views while walking along the Cape Cod National Seashore as the sun sets below the Atlantic Ocean. One can also partake in fishing, one of the early economies of Chatham, or go on a tour of the "three sisters," a group of lighthouses. Hence, Chatham is where peaceful living doesn't shy away from its historical past.
Geography And Climate Of Chatham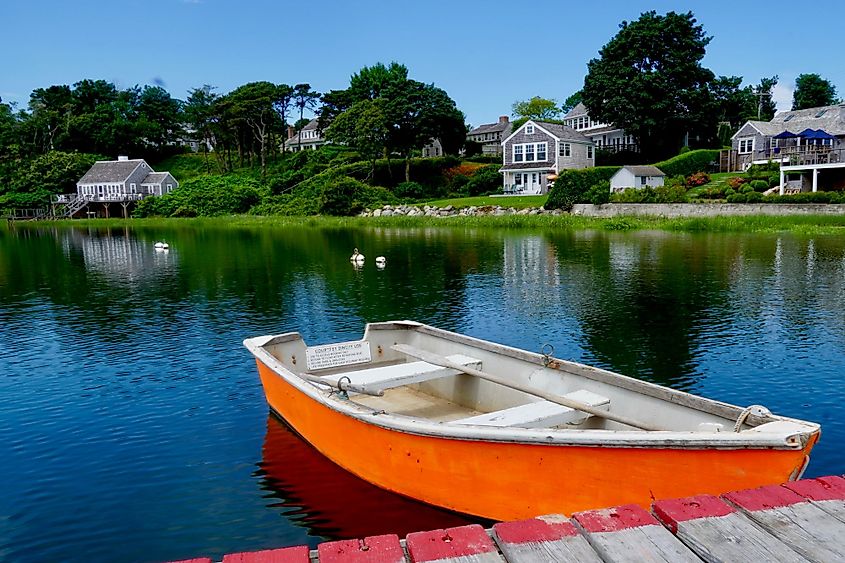 Chatham is a small town situated on the southeastern tip or the "elbow" of Cape Cod in Barnstable County in Massachusetts, United States. Chatham is approximately 56 km south of Provincetown, 32 km east of Barnstable, and 137 km southeast of the state capital Boston. The town covers a total area of 63.2 sq. km, of which 21.4 sq. km is covered by water, and 41.8 sq. km is occupied by land. Chatham lies on two narrow land strips that act as a natural barrier between the Atlantic Ocean and the mainland. The Cape Cod Peninsula is believed to have been formed by a terminal moraine and outwash plains.
Chatham experiences a humid continental climate and has four seasons with distinct humid and windy summers and snowy winters that often see extreme winds. Over a year, Chatham collects 108.5 days of precipitation from rain, sleet, and snow. Total rainfall amount to 1209 mm, with snowfall equating to 589.28. The warmest month is July, with a median temperature of 25.4 °C, and the year's coldest month is January, with a median temperature of -4.7 °C. 
History Of Chatham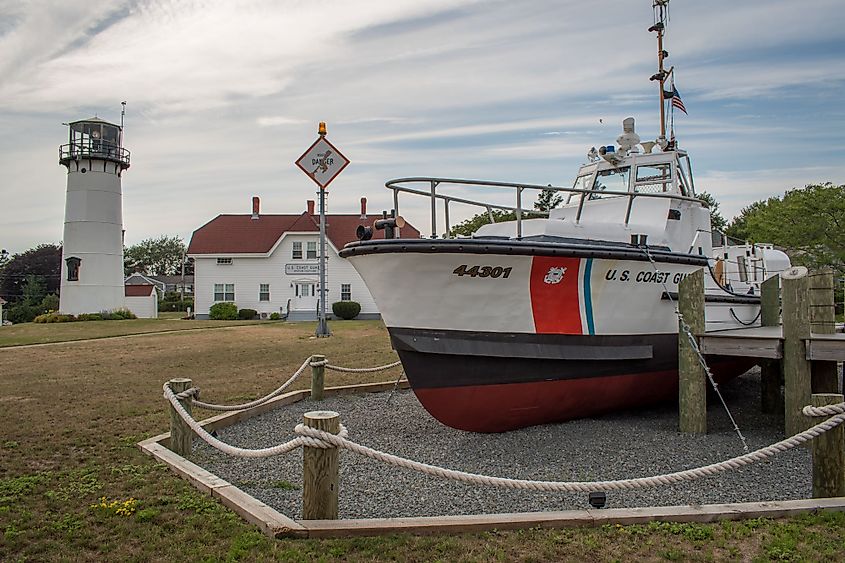 In 1606, the first known European settler, Samuel de Champlain, landed upon the Cape Cod shores. At first, he made contact with the Native American Monomoyicks, who lived off the land by hunting, fishing, and farming. After this, English settlers began to establish themselves by 1656. Among them was William Nickerson, who made the first land purchase. Ultimately, his land was found to be obtained illegally without permission, and as such, all but 0.40 sq. km were taken. More so, Nickerson fought the Plymouth General Court, where after 12 years of litigation, he was recognized as the owner. William Nickerson went on to own most of the land that would become Chatham. Sadly, at this time, only 50-60 of the Monomoyicks resided in Chatham. Moreover, Chatham would be incorporated in 1712. Chatham struggled to establish a successful economy for the first 100 years from its inception. Farming would only produce what was needed by locals. With England and France constantly at war, warships would disrupt fishing, and the French and Indian Wars, paired with the 1760s smallpox outbreak, depleted finances, and working men. Chatham got its break during the Revolutionary War when fishing became an export, whaling became popular, and shipbuilding was needed. But, most predominately, salt production brought workers to Chatham, and the economy started to take off.
The Population And Economy Of Chatham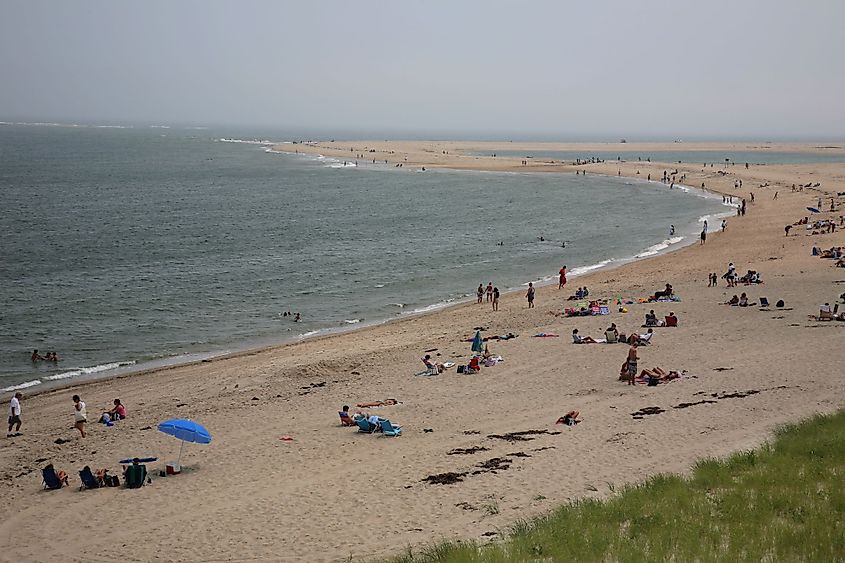 Chatham has a population of 1,428 inhabitants. Covering over 63.2 sq. km, Chatham has a population density of 157.8 people per sq. km. The median household income is $124, 508 with a gross monthly rent of $594. The average age of a resident is 67.4 years old. On the cost of living index, Chatham rates at 160.7, whereas the state of Massachusetts rates at 127.2. Yet, 8.21% of residents live below the poverty line.
The unemployment rate in Chatham is 9%, whereas the US unemployment rate is 6%. The leading economies are retail trade at 15.1%, healthcare, social assistance at 12.2%, and construction at 10.2%. Opening its doors in 1914, the Chatham Bars Inn Resort and Spa is an icon known in the community. This luxury resort employs 203 workers and is known to employ graduates from the University of New Hampshire, with 13% of workers from there. Annually they generate a revenue of $7.2 million. Wequassett Inn Resort and Golf Club is another notable luxury accommodation known in Chatham. Although not as large as the Chatham Bars Inn Resort and Spa, it employs 50 workers and rakes in a revenue of $3.3 million. 
Attractions In Chatham 
Chatham Lighthouse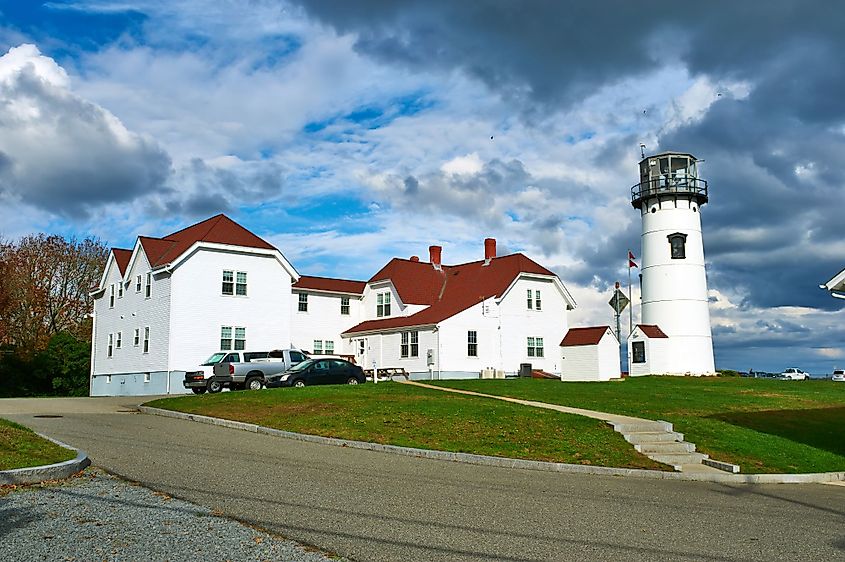 At 40 ft tall and 80 ft above sea level, Chatham Lighthouse is considered an icon of the community. This functioning lighthouse is operated by the US National Coastguard, and tours are offered. Originally known as the "twin light," the Chatham lighthouse had two full light towers, so mariners would be able to distinguish it from the North Truro Lighthouse. The lights were separated in 1923, with the addition of new rotating lights that used burning kerosene to emanate their light beam. However, one of the towers was placed at Eastham to become the Nauset Lighthouse. Today, this is referred to as the three sisters, incorporating the Monomoy Lighthouse to the south.
Monomoy National Wildlife Refuge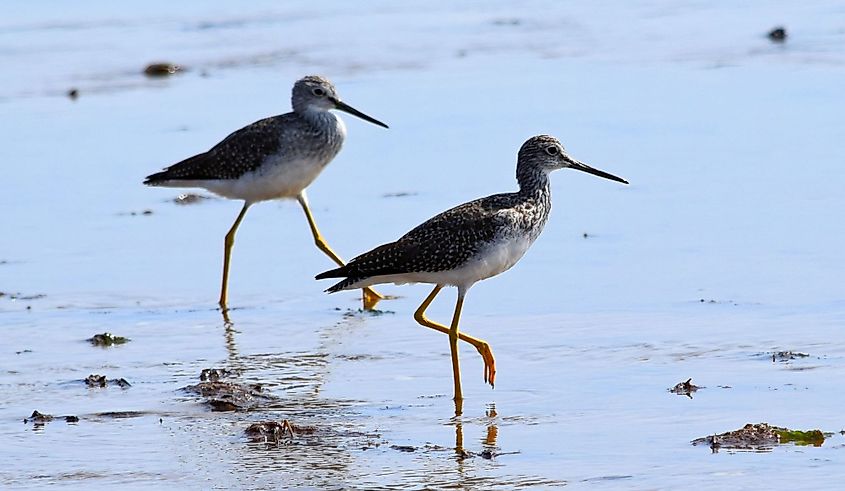 Spanning over 1416 hectares, Monomoy National Wildlife Refuge features the Monomoy Lighthouse. Not all the refuge is accessible by land, with specific areas requiring a boat and ferries available sparsely. Activities permitted in the refuge include hunting, birding, fishing, photography, and spotting wildlife. Monomoy Wildlife Refuge is unique in the sense it features eight habitats. There are also five hiking trails to choose from that showcase these various ecosystems.
Chatham Marconi Maritime Museum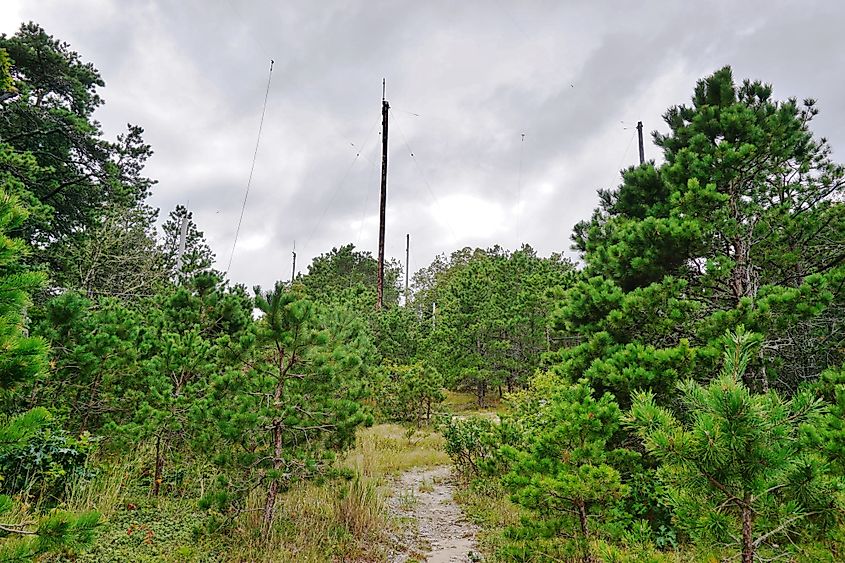 Known as the "World's Greatest Antenna Station," the Marconi Maritime Museum educates children and adults alike on wireless communication. The site was initially constructed in 1914 by Guglielmo Marconi and, at that time, was the largest ship to shore radiotelegraph in the US. The museum also teaches Morse code and has a distress call from the SS Marine Electric. Another feature is the Antenna Field Walking Trail, which showcases a 110 m antenna.
More than sand beaches, this popular summer tourist destination and resort town was influenced by many historical events. Through perseverance, Chatham, Massachusetts, found what worked as a community by being mariners and welcoming tourists to beautiful Cape Cod as a leisurely oceanic haven.