Society
US States by Evangelical Protestant Population
Tennessee is the state with the largest amount of evangelical protestant Christians, with 52% of their population identifying as such.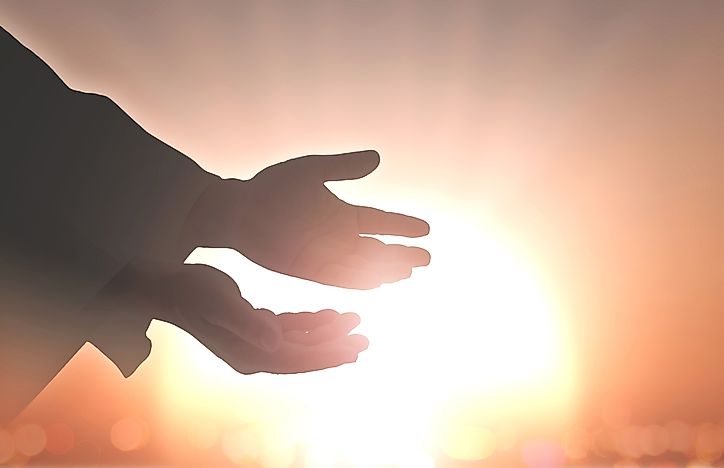 In as much as most Americans identify themselves as Christians, their religious affiliations vary from one state to the other. There are states with more Roman Catholics, Mormons, Protestants, or Seventh Day Adventists than others. In this case, the highest number of Evangelical Protestants are found in Tennessee, Alabama, Kentucky, Oklahoma, Arkansas, and Mississipi. On the other hand, the least number of the Protestants are found in Utah which is dominated by Mormons. The population of the Protestants is 7% of its population. Other least Protestant states include the District of Columbia (8%) and Massachusetts (9%). The other states that have relatively high Evangelical Protestants include California (20%), New Mexico (23%), North Dakota (22%), and Ilinois (20%).
US States by Evangelical Protestant Population
Being the highest in the United States, 52% of the population of Tennessee subscribes to Evangelical Protestantism. Some of the denominations in Tennessee include the National Baptist Convention, Church of God of Prophecy, Free Will Baptist Church, Church of God in Christ, Southern Baptist Convention Church, and Cumberland Presbyterian Church. Some of these churches have their headquarters in Nashville, Tennessee such as the National Baptist Convention Church and Southern Baptist Convention Church. The state also hosts the Free Will Baptist's major Bible College in Nashville. The evangelical churches also have their publishing houses in Tennessee.
The second highest numbers of Protestants in American states are found in Alabama and Kentucky. The Protestants make up 49% of these state's populations. Alabama is famous for having the highest regular church attenders in the US. A total of 58% of its population are regular church goers who believe they have "full understanding of their faith." The church with the highest number of attendees is the Southern Baptist Convention. Similarly, a large portion of Kentucky's population, which is 1,448,947 people, is Evangelical Protestants. The state also hosts many seminaries and headquarters for some churches. These include the Lexington Theological Seminary and Southern Baptist Theological Seminary.
Oklahoma carries the third largest number of Prostestants which is 47% of its population. It hosts one of the highest numbers of conservative evangelicals in the US. Consequently, Oklahoma State has earned itself the name "Bible Belt." One of the evangelical churches in the state called Southern Baptist convention recorded a membership of 886,394 in 2010. Like many entires on this list, Oklahoma is known for its conservative political and social viewpoints.
Megachurches in America
Protestants make up a total of 150 million of the population of the United States. In many areas of the United States, large congregations exist that are used as Evangelical places of worship. These are commonly called Megachurches.
US States by Evangelical Protestant Population
| Rank | State | % of Adults Who Are Evangelical Protestant (Source: PEW Research Center) |
| --- | --- | --- |
| 1 | Tennessee | 52% |
| 2 | Alabama | 49% |
| 3 | Kentucky | 49% |
| 4 | Oklahoma | 47% |
| 5 | Arkansas | 46% |
| 6 | Mississippi | 41% |
| 7 | West Virginia | 39% |
| 8 | Georgia | 38% |
| 9 | Missouri | 36% |
| 10 | North Carolina | 35% |
| 11 | South Carolina | 35% |
| 12 | Indiana | 31% |
| 13 | Kansas | 31% |
| 14 | Texas | 31% |
| 15 | Virginia | 30% |
| 16 | Ohio | 29% |
| 17 | Oregon | 29% |
| 18 | Iowa | 28% |
| 19 | Montana | 28% |
| 20 | Louisiana | 27% |
| 21 | Wyoming | 27% |
| 22 | Arizona | 26% |
| 23 | Colorado | 26% |
| 24 | Hawaii | 25% |
| 25 | Michigan | 25% |
| 26 | Nebraska | 25% |
| 27 | South Dakota | 25% |
| 28 | Washington | 25% |
| 29 | Florida | 24% |
| 30 | New Mexico | 23% |
| 31 | Alaska | 22% |
| 32 | North Dakota | 22% |
| 33 | Wisconsin | 22% |
| 34 | Idaho | 21% |
| 35 | California | 20% |
| 36 | Illinois | 20% |
| 37 | Nevada | 20% |
| 38 | Minnesota | 19% |
| 39 | Pennsylvania | 19% |
| 40 | Maryland | 18% |
| 41 | Delaware | 15% |
| 42 | Maine | 14% |
| 43 | Rhode Island | 14% |
| 44 | Connecticut | 13% |
| 45 | New Hampshire | 13% |
| 46 | New Jersey | 13% |
| 47 | Vermont | 11% |
| 48 | New York | 10% |
| 49 | Massachusetts | 9% |
| 50 | District of Columbia | 8% |
| 51 | Utah | 7% |