The Richest Countries In The World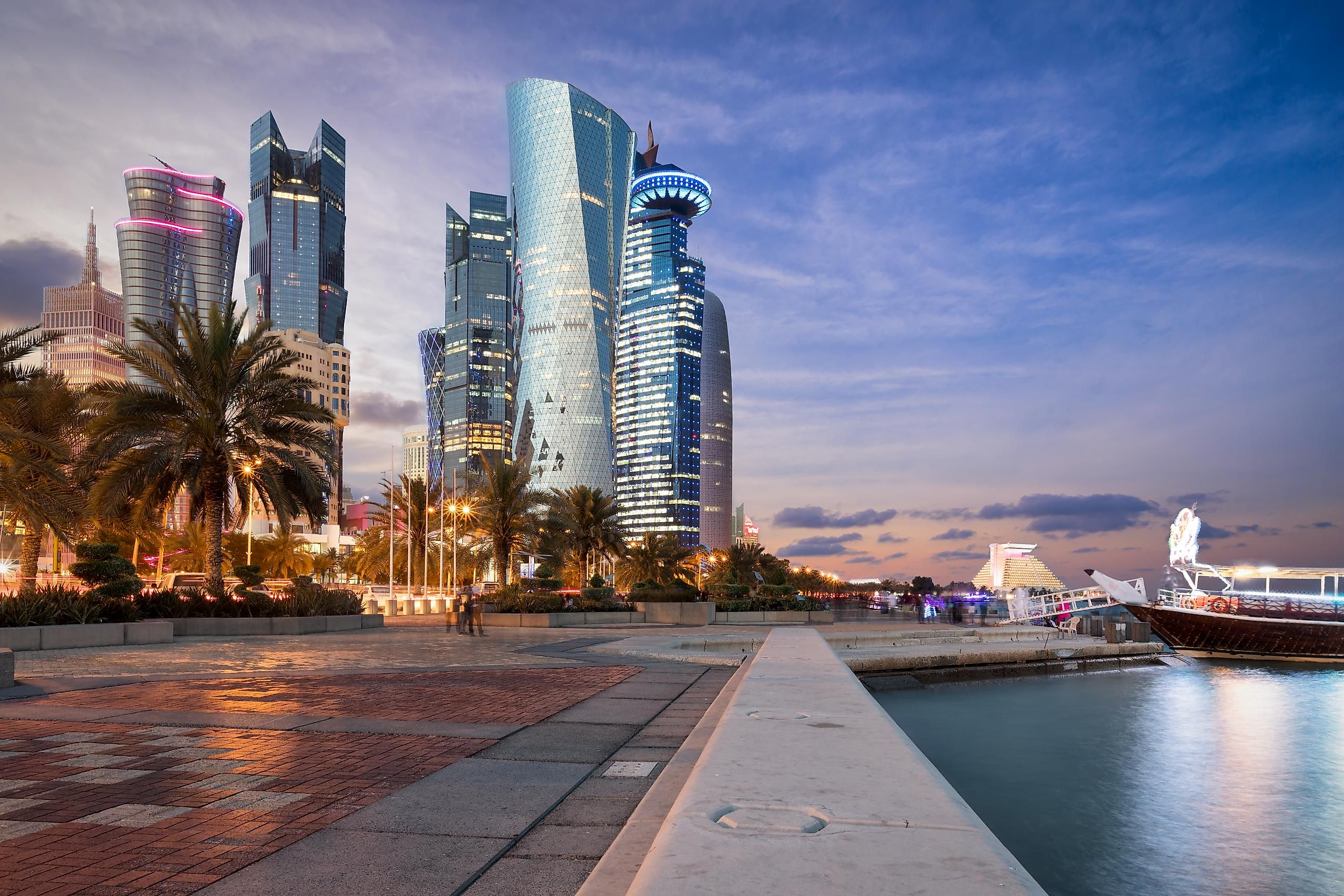 The world's richest countries by GNI include Qatar, Singapore, and Luxembourg, while the top countries by GDP are the US and China.
The US ranks tenth when it comes to global comparisons of gross national income, even though it is a wealthy country.
Countries that have smaller populations but are rich in resources like oil and natural gas tend to rank very well.
---
We all want to be rich (or many of us do, at least). But what makes you wealthy? Is it money in your bank account and fine wines in your cellar? Nearly priceless art on your walls? Great friends? What matters in terms of individual wealth varies from person to person. 
When it comes to the wealth of countries, economists use certain metrics to measure who is richest. One of them is gross domestic product, or GDP. A country's GDP is the total annual value of all the goods and services it produces within its borders. GDP is used widely. It is referenced by investors, market analysts, banks, and governments to determine the size of a country's economy. GDP also shows the growth rate of an economy. As such, the GDP of a country can be very important in determining things like the fiscal policies and tax decisions economists and governments make to help safeguard against recessions and inflation.  
So, who is the wealthiest? The countries with the biggest GDP in the world are the US and China. 
But sometimes the wealth of a nation is measured in a different way.  
There can actually be drawbacks to using a country's GDP as a benchmark. This metric does not include the money citizens earn abroad, and only counts the dollars earned within a country's borders. As such, when economists measure by GDP alone, it can be difficult to gauge if the ups and downs in a nation's economy are temporary states, or real, authentic changes that need to be taken more seriously. 
In light of this, some experts now feel that measuring a nation's gross national income (GNI), formerly known as its gross national product (GNP), is a better benchmark. This metric is a bit more complete. A country's GNI measures a nation's GDP plus all the money it also earns from foreign sources, overseas. As such, GNI is a broader measure of a nation's economic pursuits. 
Here is a list of the top ten richest countries in the world, according to each country's GNI per capita using international dollars converted with what is called purchasing power parity, which is a measurement used to compare the cost of goods and services in different countries.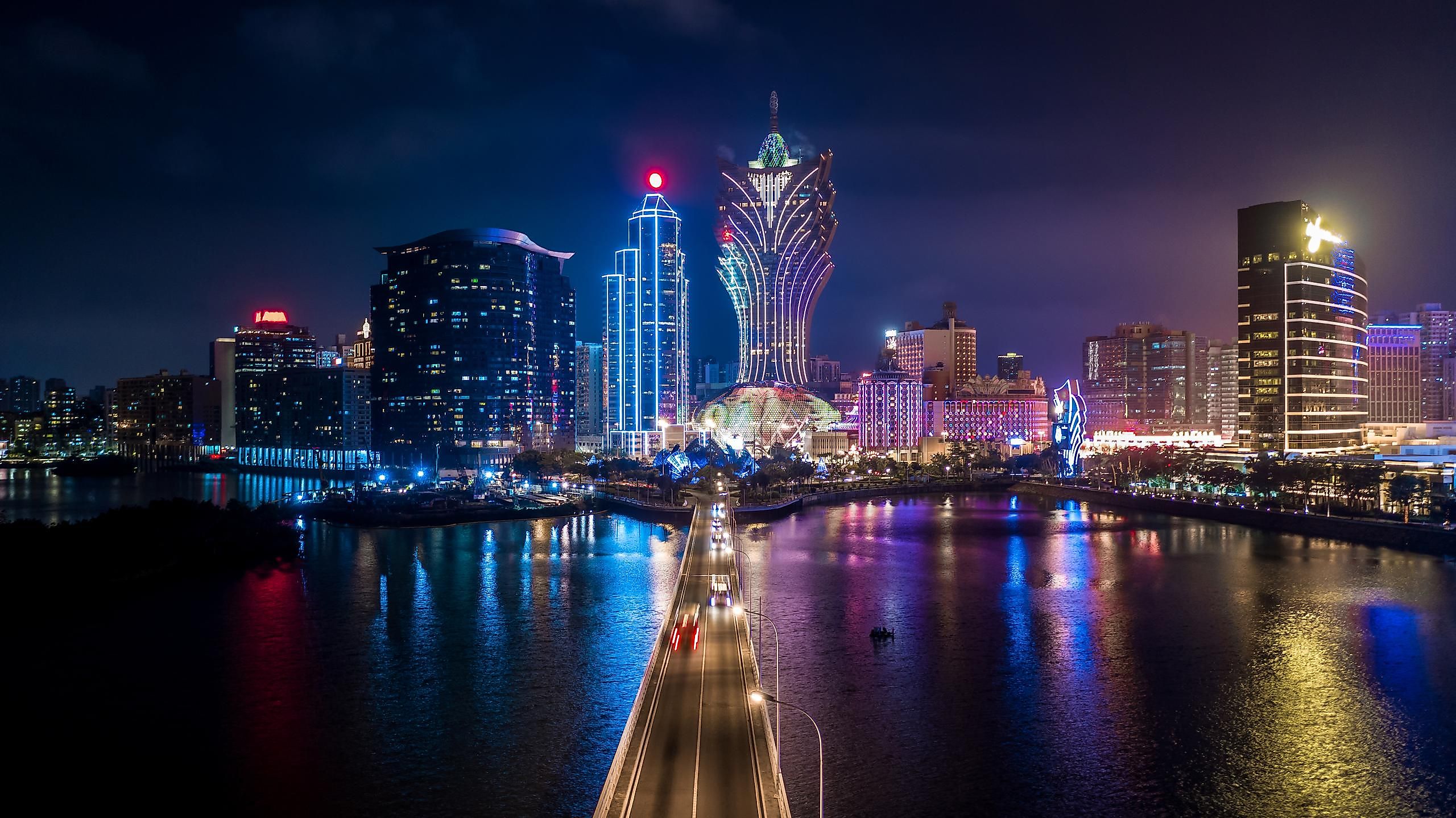 1. Macau SAR, China - $123,290
As with many countries in the world, Macau's economy shrunk enormously during the coronavirus pandemic, winding down by 49%. Before the crisis, it was considered to be the richest nation in the world by GNI. The economy of this former Portuguese colony that is now a Chinese special administrative region is heavily reliant on its many casinos, as well as exporting clothing. When non-essential businesses were shut down during the pandemic and travelling came to a halt, this country suffered badly, but could make a comeback.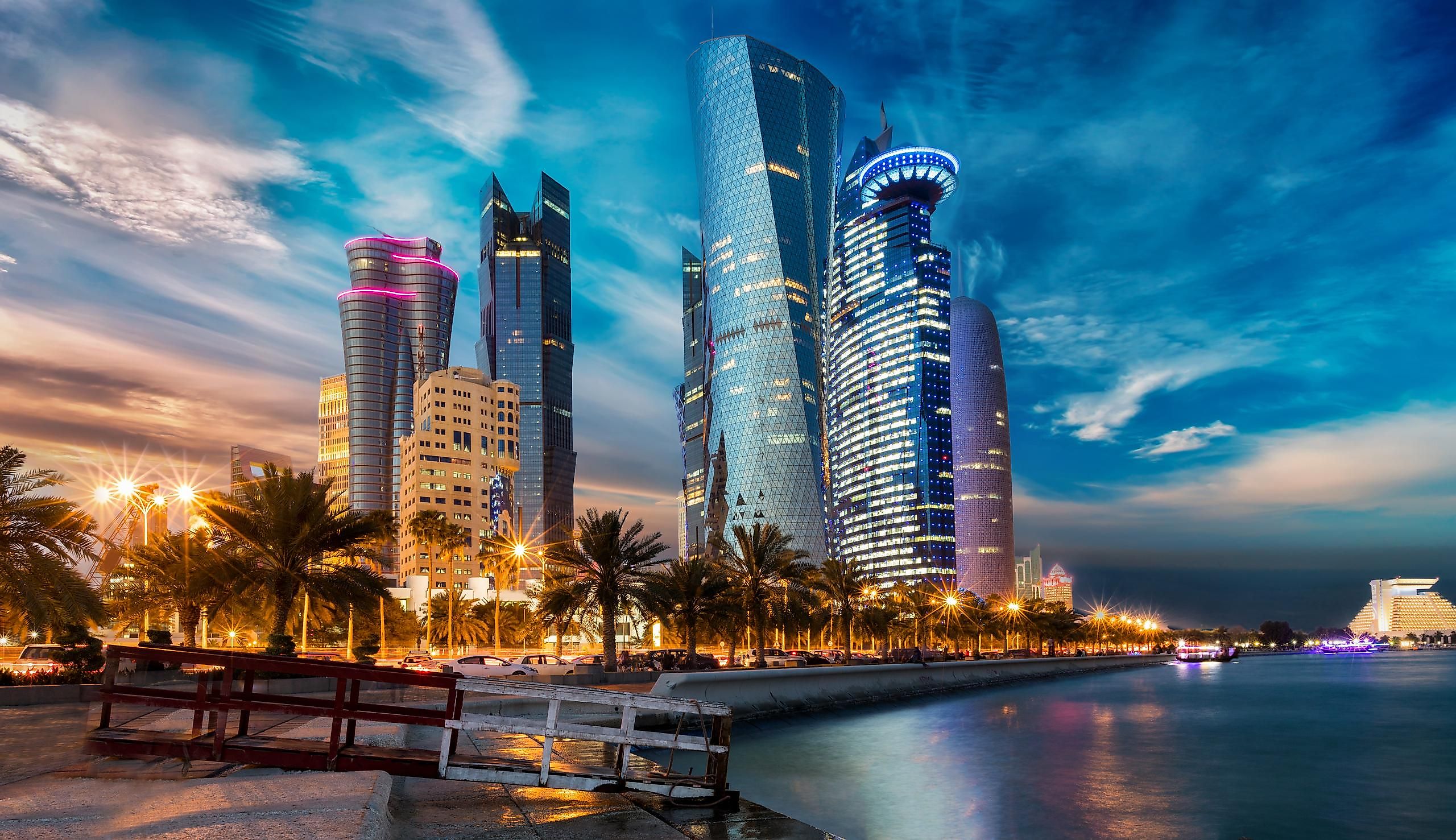 2. Qatar - $94,170
Qatar is an independent emirate located on the west coast of the Persian Gulf, and it has a very large GNI. How does it do it? Oil, oil, and more oil. This country is home to about 13% of the world's oil supply, but has a population of just 2.6 million people, so that wealth can go a long way.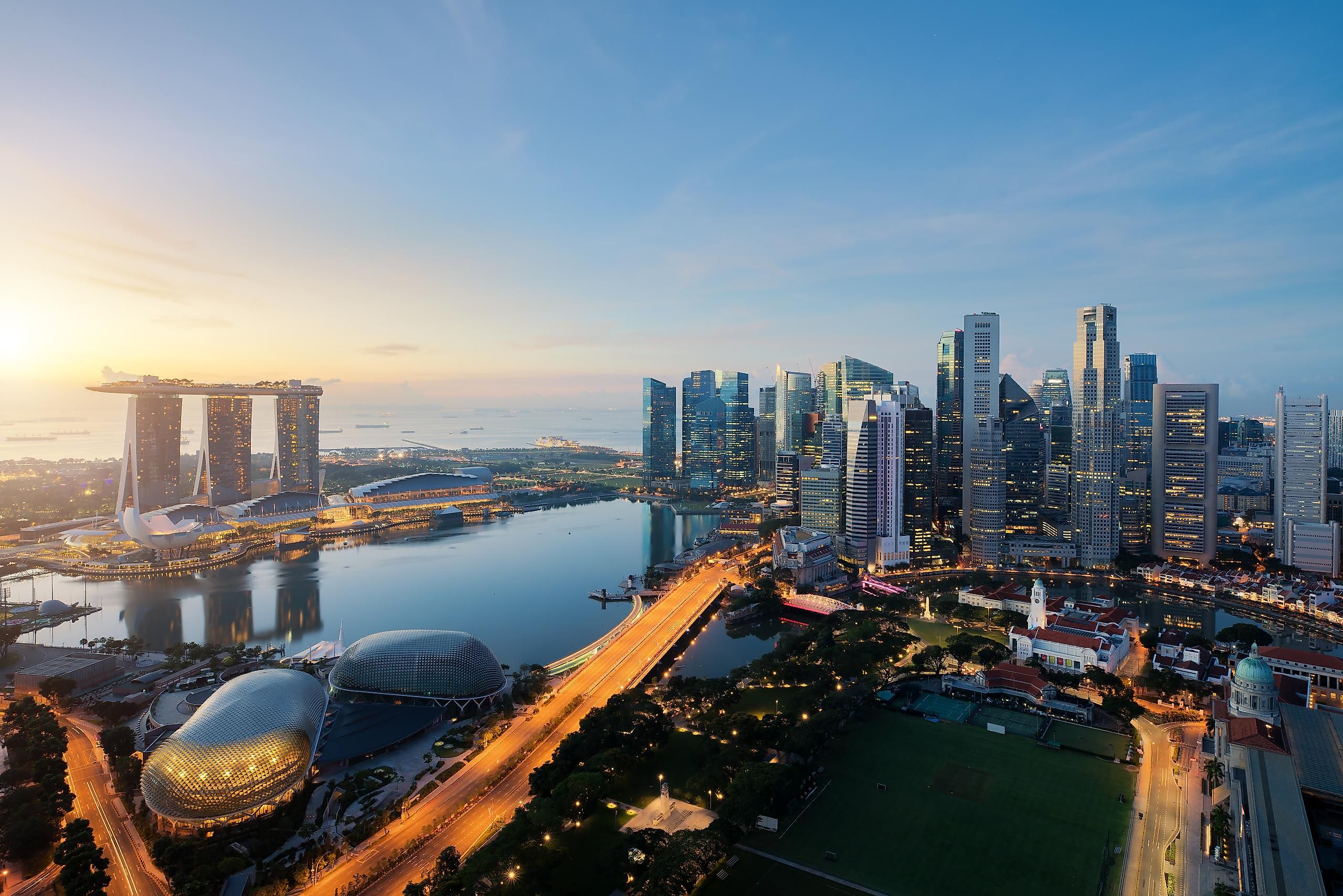 3. Singapore - $92,020
Located in Malaysia but an independent city-state, Singapore's economy is driven in large part by its manufacturing and services sectors. Electronics, biomedical sciences, chemicals, transport engineering, and logistics dominate. Singapore is also a regional hub for global financial services firms. The country faced a recession in 2020 due to the coronavirus pandemic however, and its GDP declined a whopping 41.2% compared with performance in the previous three months. Whether it will remain one of the richest countries in the world by the end of 2020, only time will tell.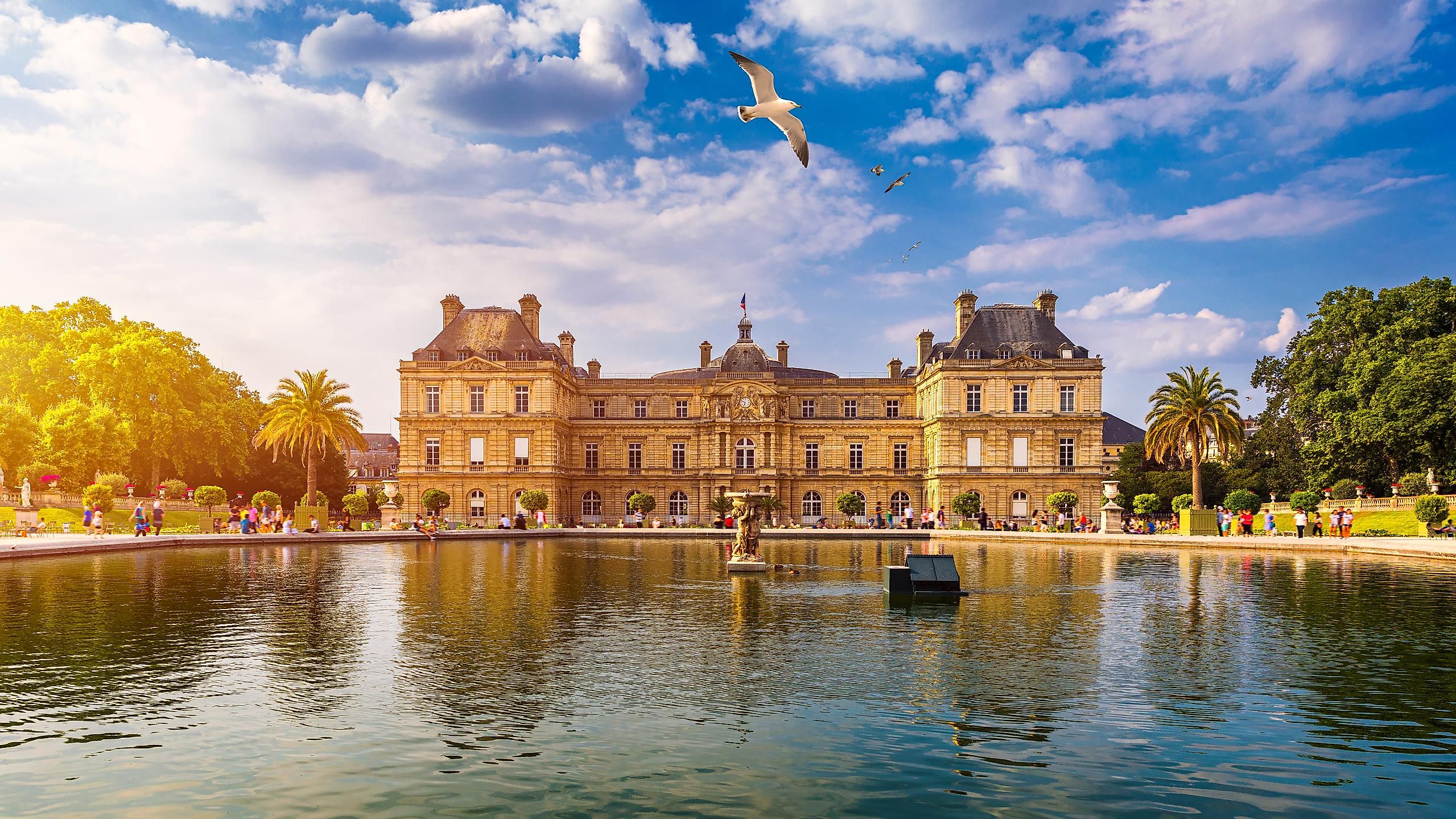 4. Luxembourg - $77,570
This landlocked country in Europe has a tiny population of almost 600,000, but a considerable amount of wealth. A large portion of Luxembourg's economy is centered on its financial sector, but it is also said to be fostering other areas in order to diversify. These include IT, logistics, health technologies, biotechnology, and clean energy technologies, among others.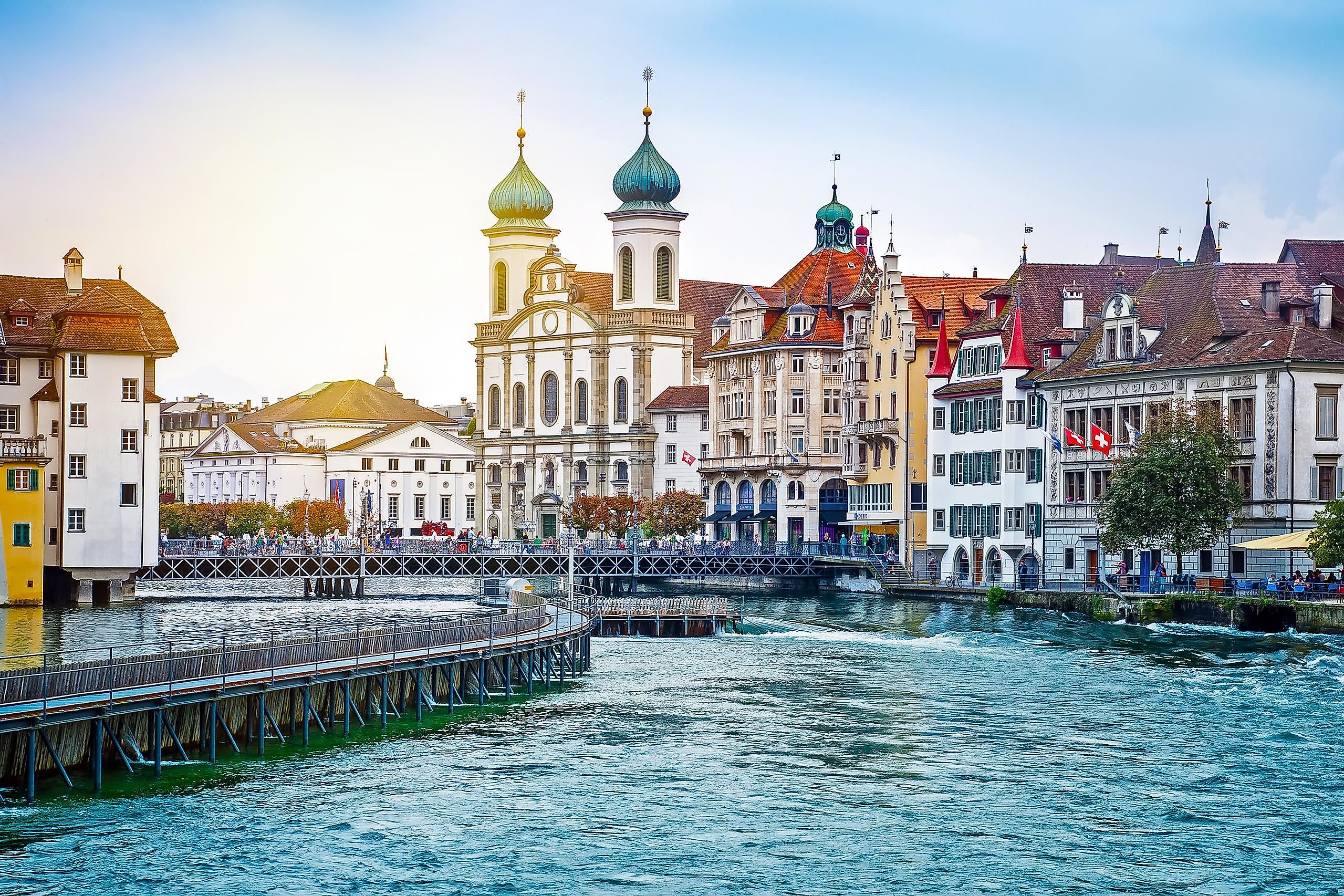 5. Switzerland - $72,390
Another small, European powerhouse, Switzerland has an economy that focuses on financial services, as well as pharmaceuticals, electronics, chemicals, precision manufacturing, and metals. This nation's main driver is its service sector, which represents about 74% of the country's GDP.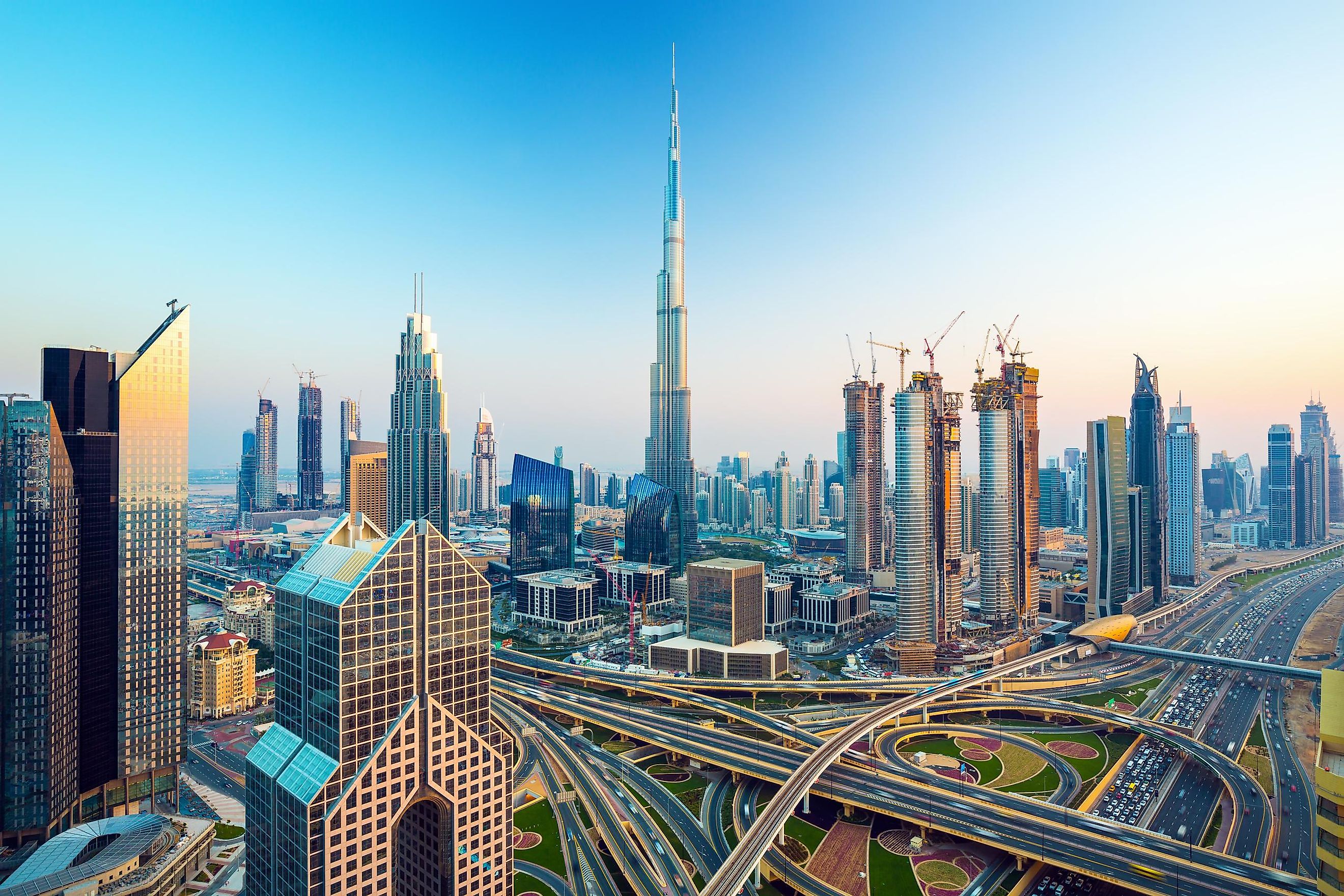 6. United Arab Emirates - $70,240
The UAE is known for its authoritarian government. It is liberal, however, compared with other countries around the Persian Gulf in terms of doing business and tolerating the beliefs of other cultures. Oil was first discovered in this country in the 1950s, and exports began in 1962, bringing in much wealth.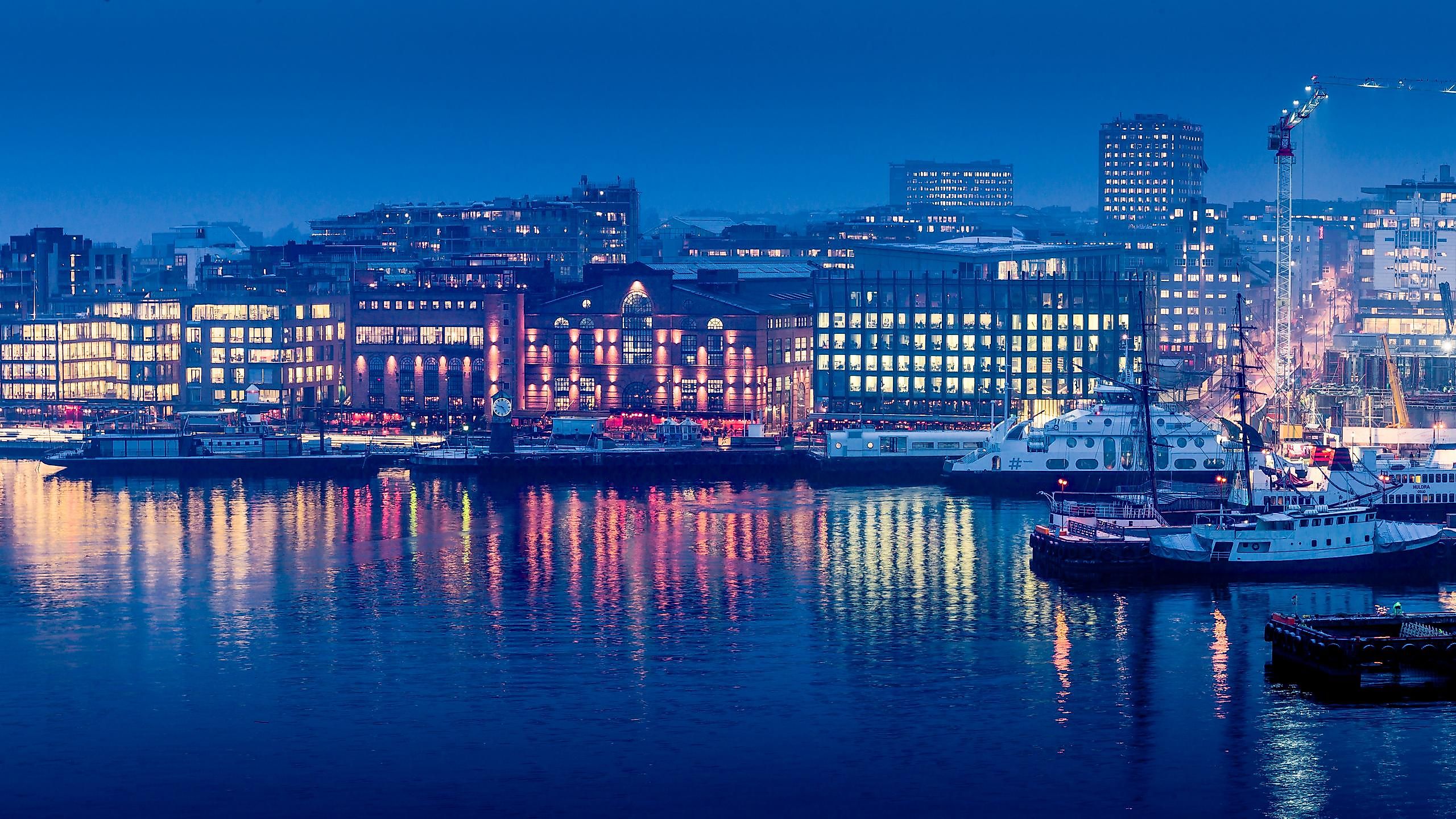 7. Norway - $69,610
Fishing, hydroelectric power, and petroleum: these are a few of the cornerstones of Norway's economy. The country's prime exports include both crude and refined petroleum, petroleum gas, raw aluminum, and fresh fish.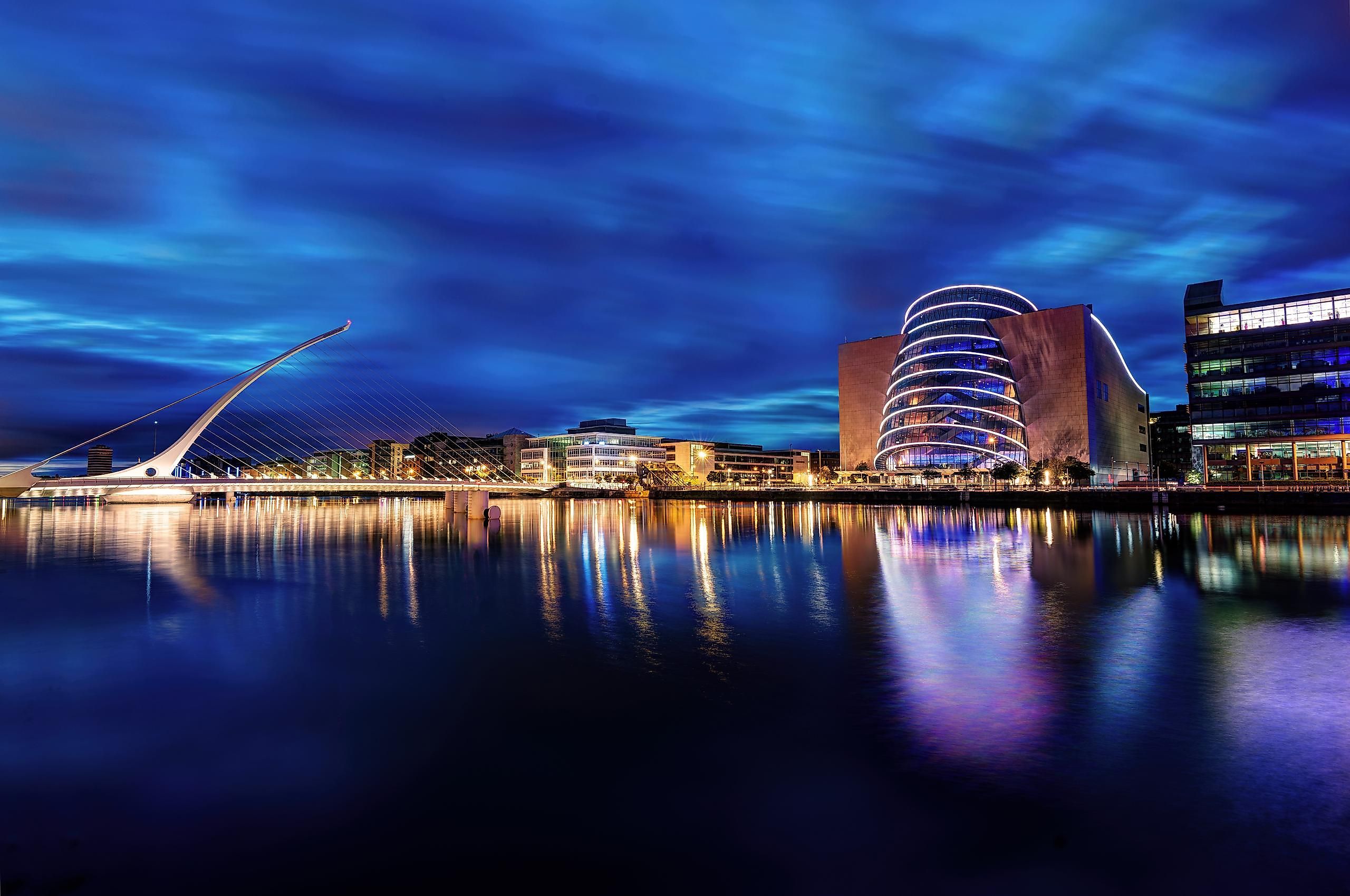 8. Ireland - $68,050
It may come as somewhat of a surprise to see Ireland on this list. The country's economy has definitely suffered in the past. While once focused on agriculture, today Ireland's economy is modern and largely dependent on the tertiary sector. Revenue from call centers, legal services, accounting, customer service, stockbroking, tourism, and catering forms the majority of the economy. The making of computers, their parts, and software production also play a key role, in addition to other products and services.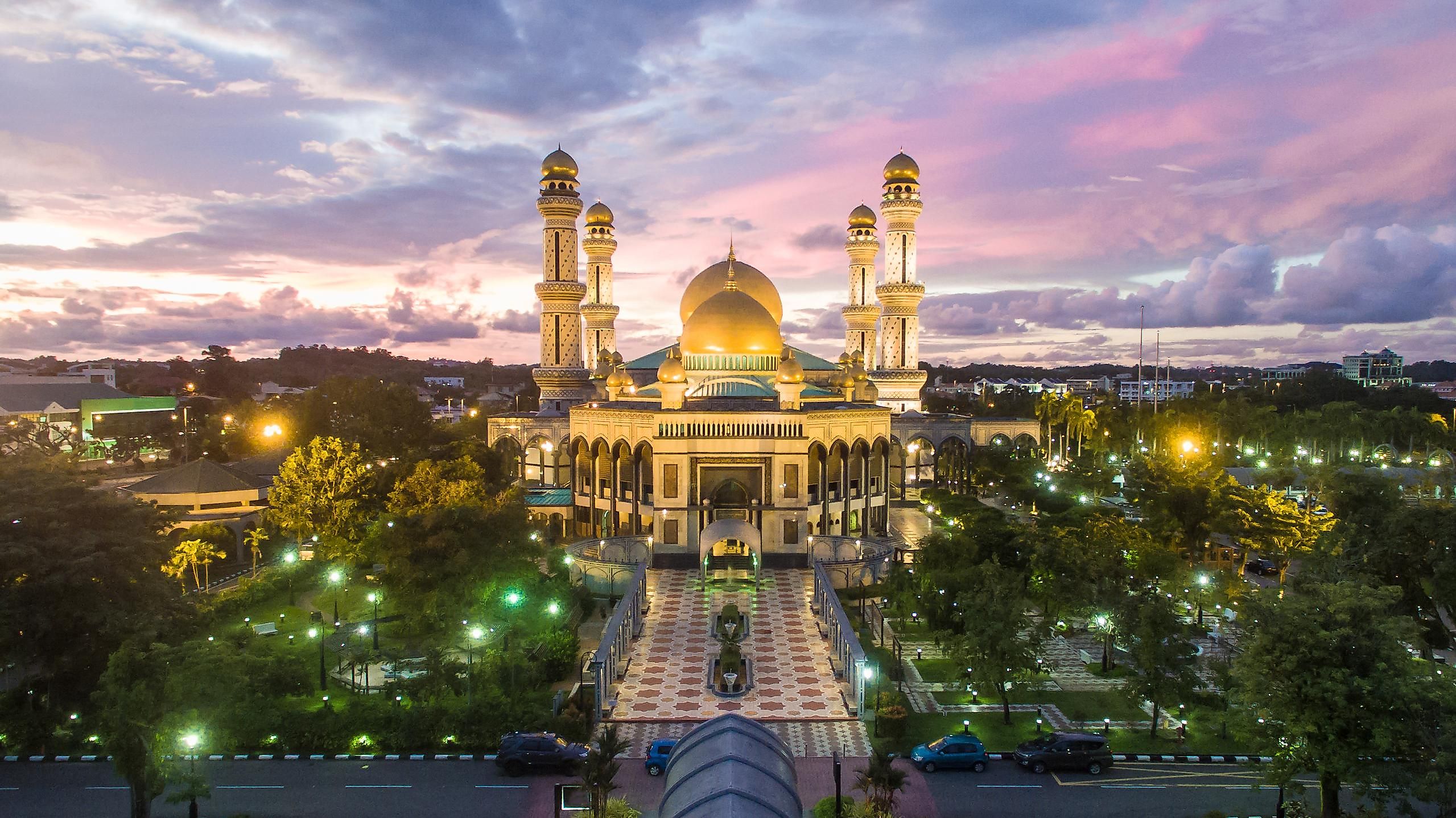 9. Brunei Darussalam - $66,410
Situated in Southeast Asia on the northeast coast of Borneo, Brunei is yet another oil-rich, and natural-gas rich country. With a population of just 437,000 people, given its natural resources, it is relatively easy for this Islamic country to enjoy high annual revenues per capita.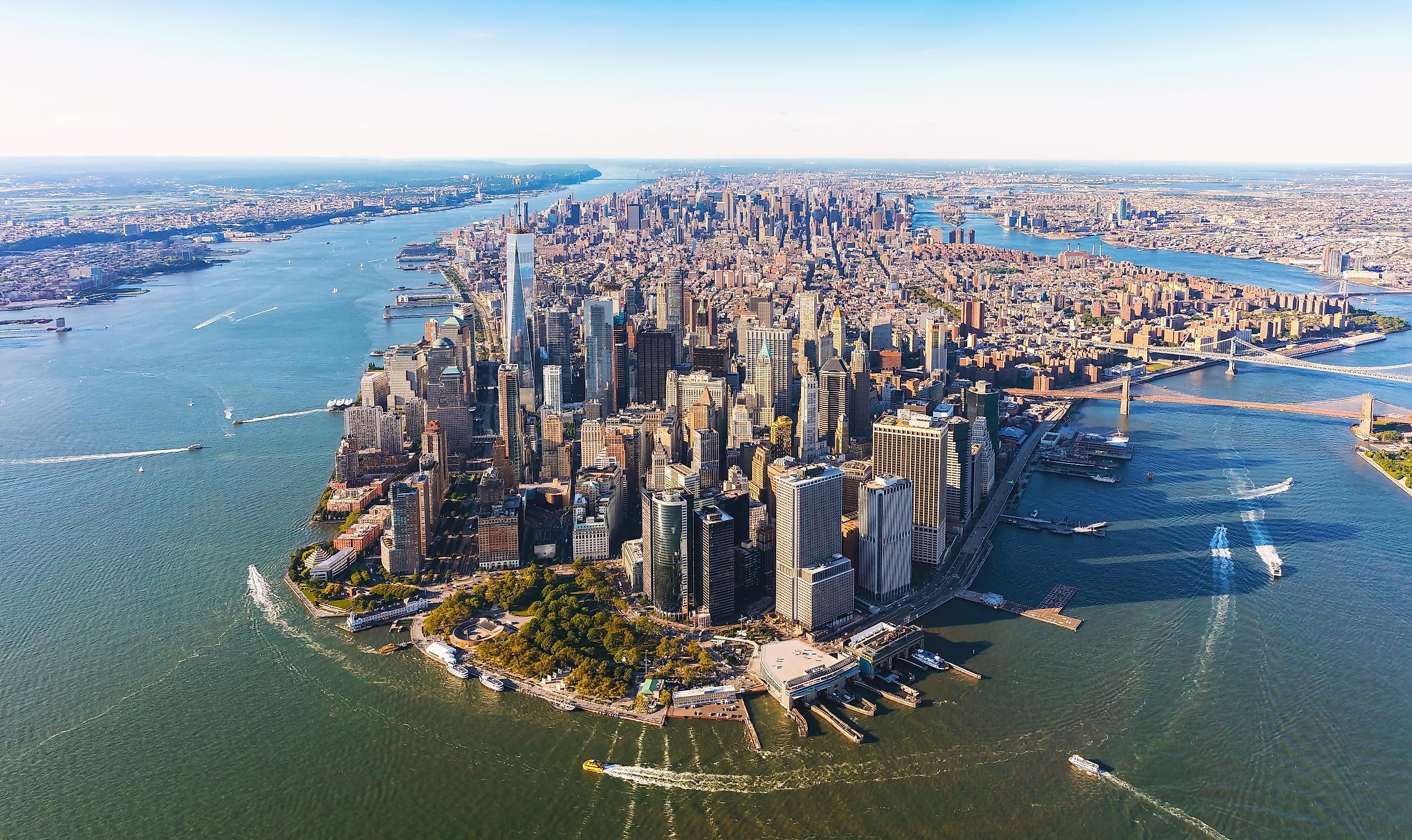 10. United States - $65,880
The US tops the list of richest countries in the world according to GDP alone, but comes in tenth when looking at GNI. Healthcare is the number one driver of the economy. This is followed by technology, construction, retail, and nondurable manufacturing.  While some say the country has finally recovered from the 2008 Great Recession, the lasting ramifications of the COVID-19 pandemic remains as of yet untold.
The Shortcomings of National Wealth on the Human Scale
How rich a country is can have a large impact on the wellbeing of those who live there. In theory, those nations earning more money per capita can afford to spend more on public education, and supportive services like subsidized childcare. This can promote the growth of families and improve the future well being of citizens overall. Unfortunately, wealth is not always distributed in the best ways possible in affluent countries, however. Places like the US and Australia, although the latter is not on this list, are known for being developed, relatively wealthy countries. The US still does not provide new parents with government-supported parental leave, however. Australia offers new mothers just two months of maternity leave. This is a much shorter period of time than is generally advised by public health officials. 
It is also a fact that a country's wealth is almost entirely dependent on the wants and desires of other nations. This is something that can change drastically over time.  Should we make changes like moving into wider use of green energies, the countries on this list will be different. In conclusion, living in a wealthy country does not always guarantee a high level of living and good quality of life. It does help, however. It is also important to remember that the face of wealth today could be very different tomorrow, as we hurdle into the future. 
The Richest Countries In The World
| Rank | Country | GNI per capita, PPP in $ |
| --- | --- | --- |
| 1 | Macau SAR, China | 123,290 |
| 2 | Qatar | 94,170 |
| 3 | Singapore | 92,020 |
| 4 | Luxembourg | 77,570 |
| 5 | Switzerland | 72,390 |
| 6 | United Arab Emirates | 70,240 |
| 7 | Norway | 69,610 |
| 8 | Ireland | 68,050 |
| 9 | Brunei Darussalam | 66,410 |
| 10 | United States | 65,880 |
| 11 | Hong Kong SAR, China | 65,600 |
| 12 | Denmark | 61,410 |
| 13 | Iceland | 61,170 |
| 14 | Netherlands | 59,890 |
| 15 | Kuwait | 59,720 |
| 16 | Austria | 59,060 |
| 17 | Germany | 57,690 |
| 18 | Sweden | 57,300 |
| 19 | Belgium | 54,730 |
| 20 | Australia | 51,560 |
| 21 | Finland | 51,210 |
| 22 | Canada | 50,810 |
| 23 | France | 50,390 |
| 24 | Saudi Arabia | 49,400 |