World Facts
Number Of Sports At The Winter Olympics From 1924 To 2018
The first Winter Games in Chamonix, France included sixteen sporting events.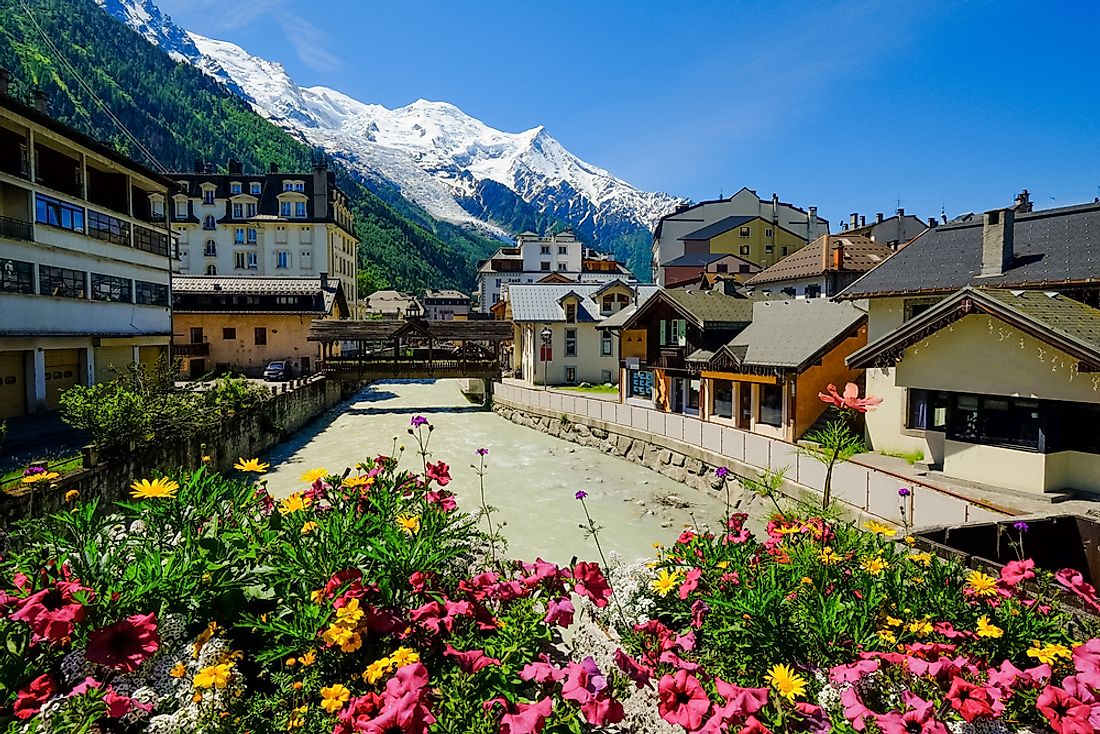 Held after every four years, the Winter Olympic Games were first held in 1924 in Chamonix, France. It is an international sporting competition which draws its inspiration from the Olympic Games which were held in Ancient Greece up until the 4th century AD from 8th century BC. The Olympic Games are governed by the International Olympic Committee (IOC) which was started in 1894 by Baron Pierre de Coubertin, and the Olympic Charter defines its rules and structure.
We should, however, note that when the Olympics started in 1894, there were no Winter Olympics but Summer Olympics only. Before the first Winter Olympic Games in 1924, there were the Nordic Games arranged by General Viktor Gustaf Balck in Stockholm, Sweden in 1901 which were only open to Scandinavian nations (Denmark, Sweden, Norway, and Finland). Balck attempted to add figure skating and all winter games to the Olympic Games, but his request was denied. In 1908, four winter games were added to the Summer Olympics, and in 1911, it was proposed that separate winter games should be held together with the Summer Games. Due to financial constraints and the need to protect the Nordic Games the request was again denied, but in 1916, the first Winter Olympics were to be held in Berlin, Germany. The Olympics never took place because the event never took place when World War I broke out.
Success for Winter Olympics champions came in 1921 when the IOC decided that in the 1924 Olympics to be held in France, an "International Winter Sports Week" would be held in Chamonix for 11 days. In 1925, the IOC commissioned a separate winter competition. The 1924 winter games in Chamonix became the first Winter Olympics.
Winter Olympic Games From 1924 To 2018
The first Winter Olympic Games held in Chamonix, France in 1924 consisted of sixteen participating nations, and there was a total of 25 athletes competing. Held from January 25th to February 5th attracted 10,004 spectators. There was a total of 16 sporting events across nine disciplines (five sports). The games included bobsleigh, curling, ice hockey, skating and Nordic skiing. In this event, women were only allowed to participate in figure skating and in 1936 Alpine skiing was made available to the women. Perhaps the main highlight of the competition was the participation of a Norwegian 11-year-old Sonja Henie who finished last but later became a star in the Olympics. France also became the first host country in history not to win a medal in the Olympics.
The second and the third edition of the Winter Olympics were held in St. Moritz, Switzerland and Lake Placid, New York respectively and both consisted of fourteen sporting events. Due lousy weather in the 1928 game, the 10,000-meter event in speed-skating was canceled. The 1932 Olympic Games comprised of 252 athletes from seventeen different countries.
Due to the unfortunate breakout of the Second World War in 1939, the Winter Olympics of 1940 and 1944 were canceled. They were scheduled to be held in Sapporo, Japan and Cortina D'Ampezzo, Italy. The Olympics had to wait until 1948, and they were held in St. Moritz again. This edition consisted a total of 22 sporting events with participants coming from 28 nations. Japan and Germany were not invited.
The first televised Winter Olympic Games came in 1956 held in Cortina D'Ampezzo, Italy and consisted of 24 sporting events while the 1968 games in France, were the first to be broadcast in color composed of 35 events. The first Winter Games to be held outside North America or Europe was in 1972 when they took place in Sapporo, Japan and had a total of 35 events. The IOC then decided that the Winter Games should be held separately from the Summer Games. This decision took place first in the 1994 Games in Lillehammer, Norway consisting of 61events.
Women participated in the 1998 Games' (Japan) ice hockey for the first time while professional men were allowed in ice hockey. From 2002 onwards the number of events increased steadily from 78 to 102 in the 2018 PyeongChang, South Korea Winter Olympics. The 2018 games took place from February 9th to February 25th consisting of 92 nations and 2,952 athletes. The 102 events were played across 15 types of sports. In the 2018 edition, for the first time, both genders competed in the Alpine event and also both sexes teamed up in curling mixed doubles. Big-air snowboarding and mass-start speed skating were introduced. Nigeria, Singapore, Ecuador, Eritrea, Kosovo, and Malaysia are also expected to appear for the first time.
Evolution Of The Winter Olympics
The Winter Games have been evolving over the years with better equipment being produced every year. The number of games has been increasing steadily, and more games are being made available to the women and at the same time some events' and games' rules have been changing. Today, thrilling and fun sports like snowboarding and skeleton have been added. The next Winter Olympics (XXIV Olympic Winter Games) will be held in Beijing, China making Beijing the first city to hold both Summer and Winter Games.
How Often are the Winter Olympics Held?
The Winter Olympics occur every four years, a tradition that started in 1924.
Number of Sports at the Winter Olympics From 1924 to 2018
| Rank | Games | Events |
| --- | --- | --- |
| 1 | PyeongChang 2018 | 102 |
| 2 | Sochi 2014 | 98 |
| 3 | Vancouver 2010 | 86 |
| 4 | Turin 2006 | 84 |
| 5 | Salt Lake City 2002 | 78 |
| 6 | Nagano 1998 | 68 |
| 7 | Lillehammer 1994 | 61 |
| 8 | Albertville 1992 | 57 |
| 9 | Calgary 1988 | 46 |
| 10 | Sarajevo 1984 | 39 |
| 11 | Lake Placid 1980 | 38 |
| 12 | Innsbruck 1976 | 37 |
| 13 | Sapporo 1972 | 35 |
| 14 | Grenoble 1968 | 35 |
| 15 | Innsbruck 1964 | 34 |
| 16 | Squaw Valley 1960 | 27 |
| 17 | Cortina d'Ampezzo 1956 | 24 |
| 18 | Oslo 1952 | 22 |
| 19 | St. Moritz 1948 | 22 |
| 20 | Garmisch-Partenkirchen 1936 | 17 |
| 21 | Lake Placid 1932 | 14 |
| 22 | St. Moritz 1928 | 14 |
| 23 | Chamonix 1924 | 16 |
This page was last updated on May 16, 2018.
Citations
Your MLA Citation
Your APA Citation
Your Chicago Citation
Your Harvard Citation
Remember to italicize the title of this article in your Harvard citation.