Commonwealth of Independent States – Map & History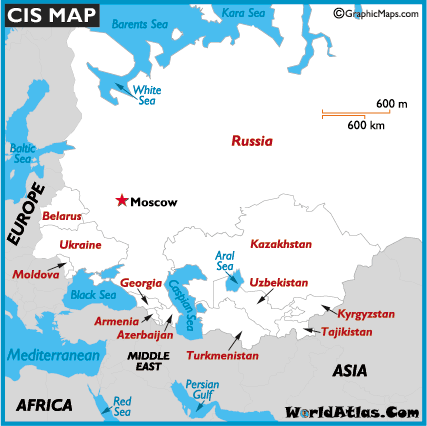 The Commonwealth of Independent States (CIS) formed when the former Soviet Union (now called Russia) totally dissolved in 1991.
At its conception it consisted of ten former Soviet Republics: Armenia, Belarus, Kazakhstan, Kyrgyzstan, Moldova, Russia, Tajikistan, Turkmenistan, Ukraine, and Uzbekistan.
The nations of Azerbaijan and Georgia later joined the association in 1993.
This group of states (countries) loosely agreed to work together on a large list of mutual issues, including economics, defense and foreign policy.
Many of the CIS members receive (buy) their natural gas and oil from the vast reserves owned by Russia, and that is a front burner, contentious issue for some as prices and supplies are tightly controlled in Moscow.
In 2005, Turkmenistan withdrew from the CIS, and is now classified as an associate member.
Note: For space reasons only far-western Russia is shown on this map.
Additional information regarding the CIS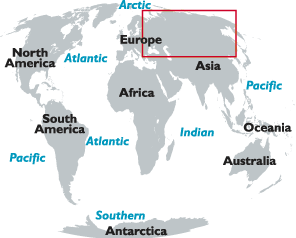 T

This page was last updated on June 16, 2020.