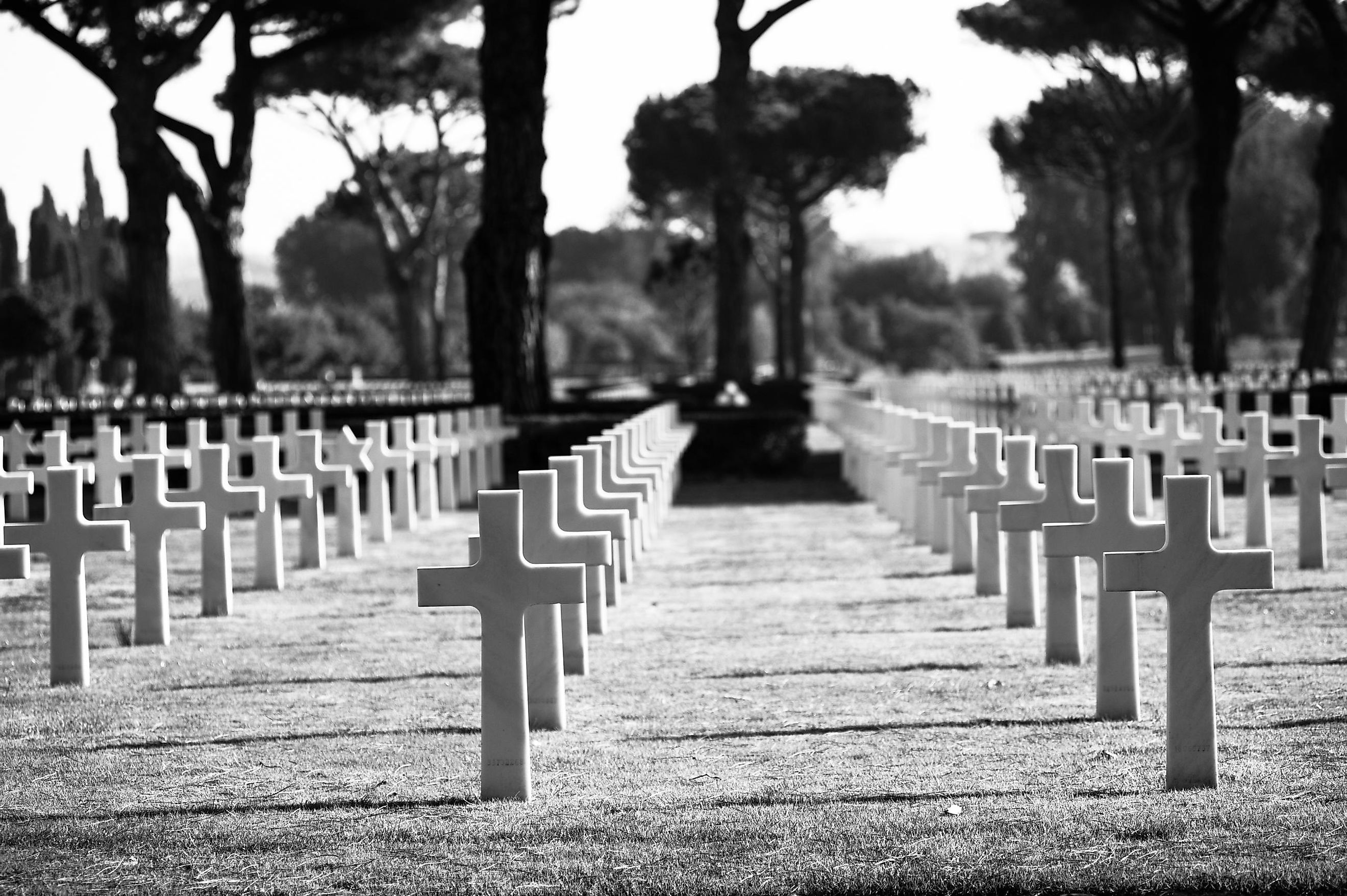 World War II Fatalities By Country
World War Two was the deadliest war in human history. Between 70 to 85 million people died, either as a direct result of the conflict or due to war-related factors like diseases and starvation. However, different countries experienced different levels of tragedy. Some, like the Soviet Union (USSR), were fundamentally reshaped. Others, like the United States, saw life at home go on generally uninterrupted--with a few notable exceptions. Due to these differences, investigating the casualties by country is important, as doing so sheds light on the variety of experiences during the conflict. Briefly, by way of definitions, casualties include both injuries and deaths, whereas fatalities are just deaths.
10 Countries With The Highest World War II Fatalities
1. Soviet Union - 24,000,000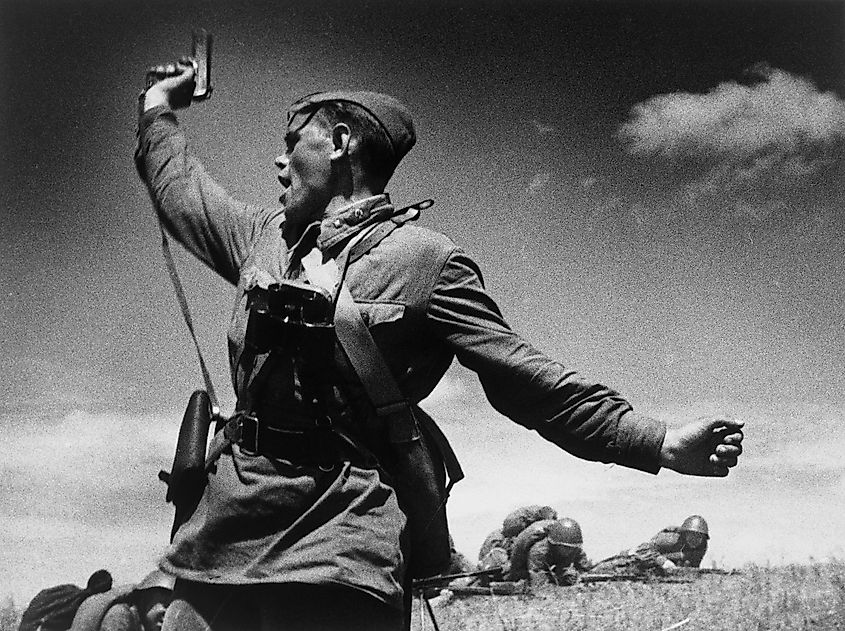 On June 22, 1941, Germany invaded the Soviet Union. Known as Operation Barbarossa, this campaign saw the German army split into three main groups. Army Group North attacked Leningrad, Army Group Center attacked Moscow, and Army Group South attacked Ukraine, followed by the Caucasus. All of these assaults saw enormous levels of death and destruction. Leningrad was sieged from September 1941 to January 1944, resulting in 600,000 to a million deaths, mostly due to starvation. The Battle of Moscow occurred from September 1941 to January 1942, during which the Red Army managed to push back the Germans from the outskirts of the city--though not without a high human cost. Finally, Army Group South got halted in the southern city of Stalingrad from August 1942 to January 1943. The battle resulted in over a million Soviet casualties.
This campaign was a race war, with both Slavs and Jews being very low in the Nazis' racial hierarchy. Therefore, the German invasion of the USSR arguably marked the beginning of the Holocaust. However, rather than being sent to death camps, the majority of Soviet Jews, particularly in the first nine months of German occupation, were shot. By December 1942, about 1.2 million Soviet Jews had been killed. In total, the USSR lost around 24 million people in World War Two, about 13.7 percent of its population.
2. China - 19,500,000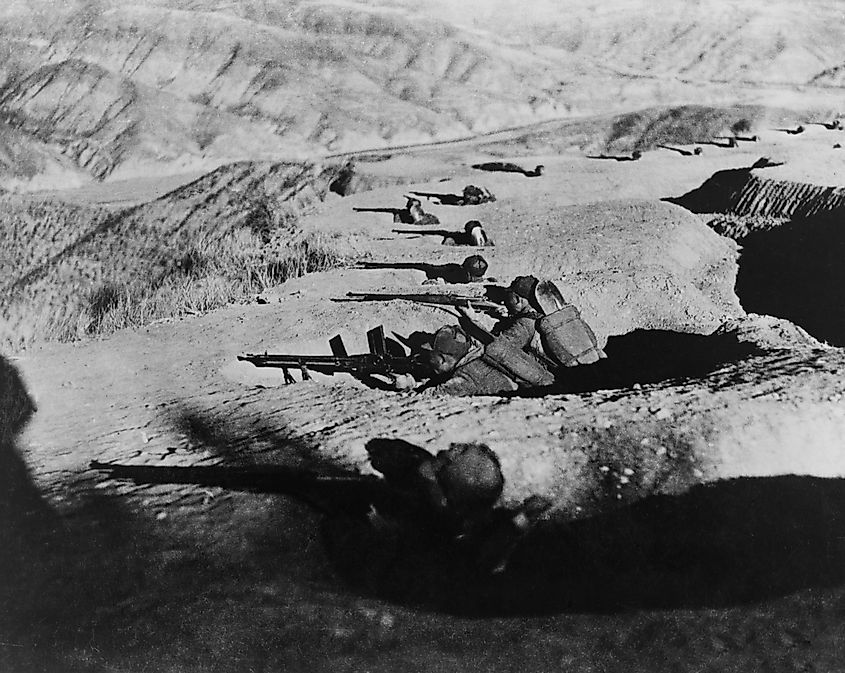 In 1931, the Japanese Empire invaded Manchuria, a region in northern China. Following a clash at the Marco Polo Bridge in July 1937, Japan then launched a full-scale invasion of the rest of the country. This conflict, known as the Second Sino-Japanese War (1937-1945), marked the beginning of World War Two's Pacific theater. It also saw numerous atrocities. Most notably, the Nanjing Massacre occurred from December 1937 to January 1938, in which Japanese soldiers murdered between 40,000 to 300,000 Chinese civilians. Such behavior was common throughout the entire conflict, making it difficult for Japan to find Chinese sympathizers. However, as China was also amidst a civil war, its weakened nationalist government was largely ineffective militarily. All this resulted in a stalemate that was only broken by the American entry into World War Two and communist guerillas, led by Mao Zedong, fighting in the countryside. In total, around 19.5 million people were killed in China during the conflict.
3. Germany - 7,700,000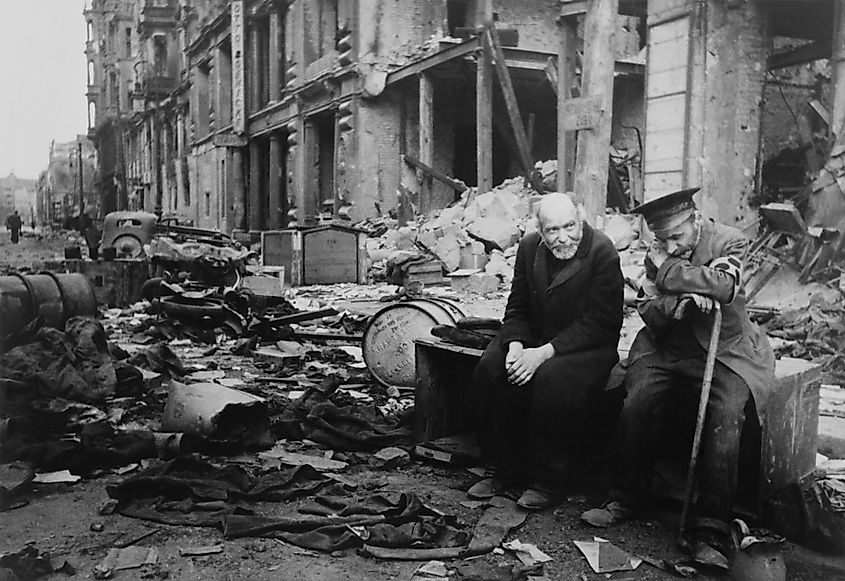 Despite being the main aggressor in the European war, Germany still suffered an immense number of casualties. For instance, in July 1943, the Allies launched a strategic bombing campaign over the northern city of Hamburg, resulting in 37,000 civilians being killed and nearly 200,000 being injured. In February 1945, another bombing over Dresden led to at least 22,700 civilian deaths. This attack was particularly controversial since Dresden had little strategic significance and contained few military targets. In total, between 350,000 to 500,000 Germans were killed by Allied aerial bombing. Furthermore, about 7.7 million Germans were killed throughout the entire war.
4. Poland - 5,600,000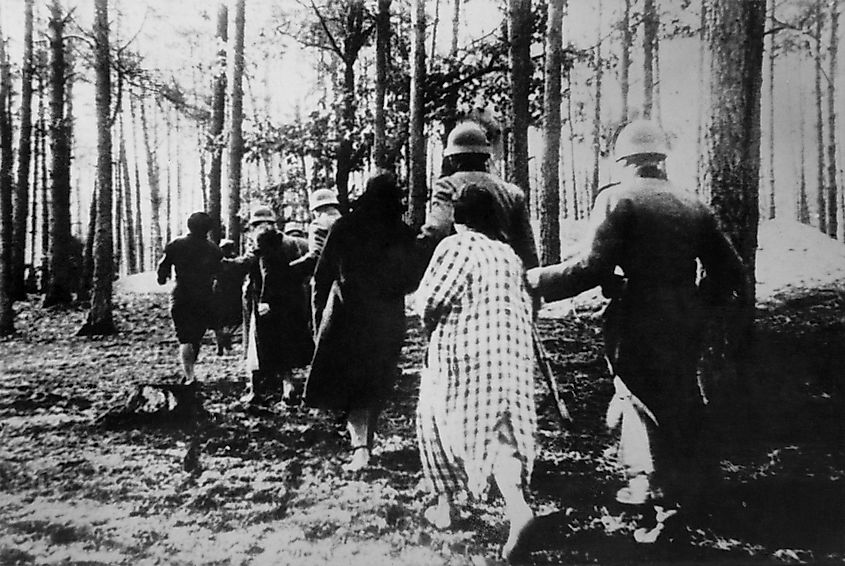 Germany and the Soviet Union invaded Poland in September 1939. While significant numbers of Poles were killed during these initial operations, the vast majority died during the joint occupation. For example, following the 1944 Warsaw Uprising, which was led by the Polish resistance, at least 150,000 civilians were murdered by the Nazis in retaliation. Furthermore, most of the death camps used in the Holocaust like Auschwitz, Treblinka, and Belzec were in Poland. The Soviets also participated in their share of war crimes. Perhaps most notably, from April to May 1940, 22,000 Polish military officers were executed and buried in the Katyn Forrest. In total, Poland lost around 5.6 million people in the Second World War--about 17 percent of its population. 
5. Dutch East Indies (Indonesia) - 3,500,000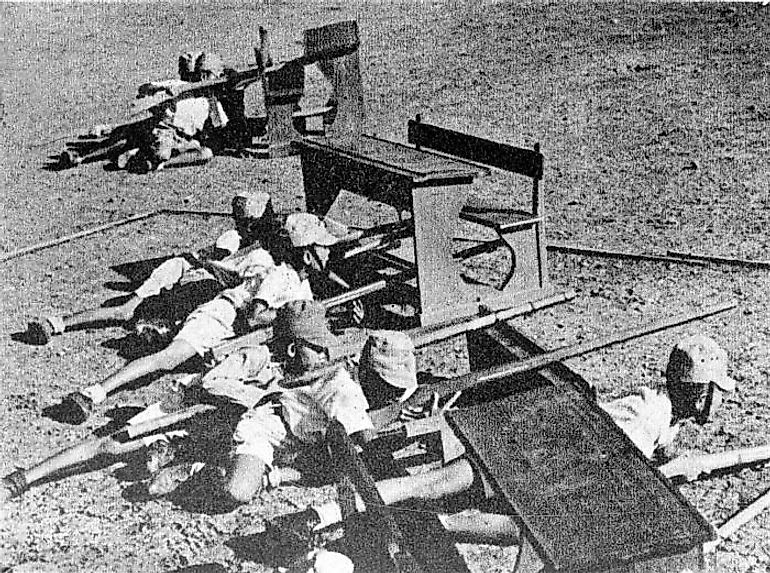 Allied colonies also suffered immense losses. Indeed, after the Japanese occupied China, they turned their attention south, invading Indonesia (then known as the Dutch East Indies since it was a Dutch colony) on December 8, 1941. This followed the German invasion of the Netherlands the previous year. The Dutch East Indies were a key target due to their rubber plantations and oil fields that, if captured, would substantially bolster Japan's war effort. Following a four-month campaign, the Empire controlled the colony and Dutch forces surrendered on March 9, 1942. The subsequent occupation lasted for three years, during which many members of the local Indonesian population were tortured, sold into sex slavery, or simply killed. In summary, the Dutch East Indies experienced 3.5 million fatalities during the Second World War, most of whom were civilians.
6. Japan - 2,850,000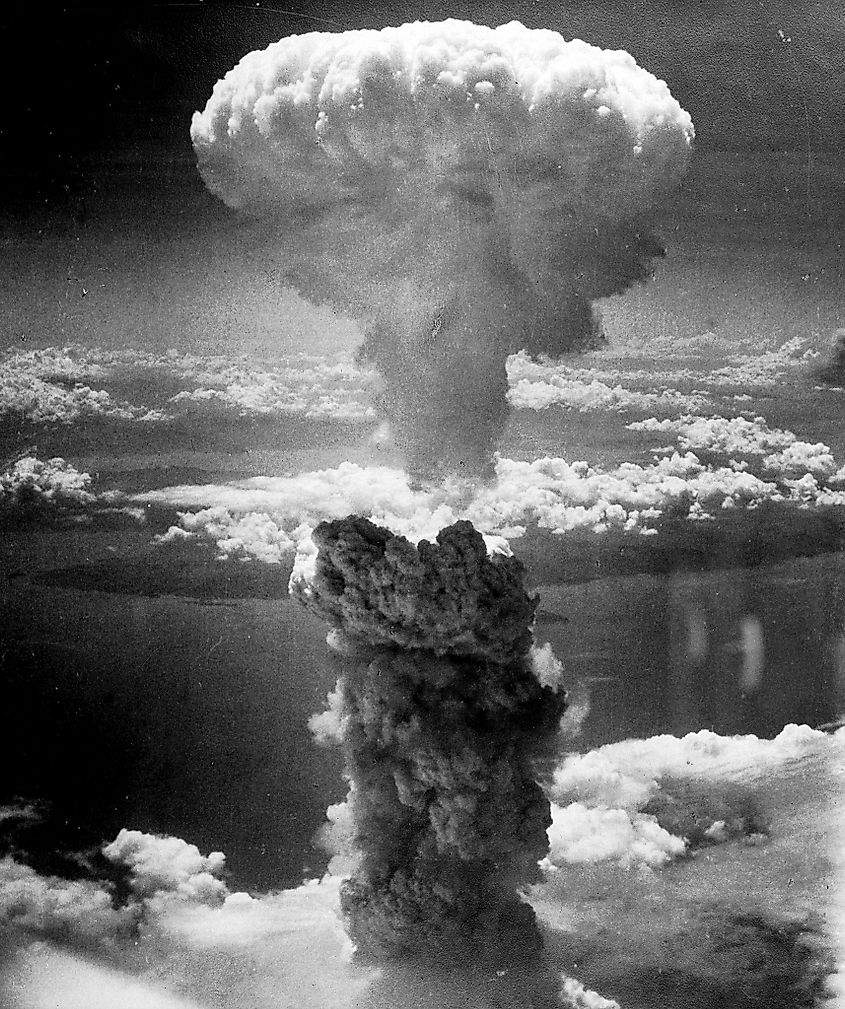 Much like Germany, despite having started the war, Japan also suffered many casualties. For instance, from March 9 to March 10, 1945, American aircraft dropped incendiary bombs over Tokyo. Since most of the buildings were made of wood, the city essentially burned to the ground. Conservative estimates assert that 80 000 Japanese civilians were killed, with others positing that over 100,000 people died. 
The most well-known instance of widespread Japanese deaths occurred with the atomic bombings of Hiroshima and Nagasaki. Regarding some context, as American troops beat back Japan in 1945, it became apparent that an amphibious assault on the Japanese main islands would result in a massive death toll. Therefore, on August 6 and August 9, 1945, the cities of Hiroshima and Nagasaki were annihilated by atomic bombs in hopes of forcing a capitulation. This strategy worked as only days later, Japan surrendered. Between 129,000 to 226,000 people died, the vast majority of whom were civilians. Moreover, throughout the entire war, four million Japanese civilians and soldiers were injured, and about two to three million were killed.
7. India - 2,087,000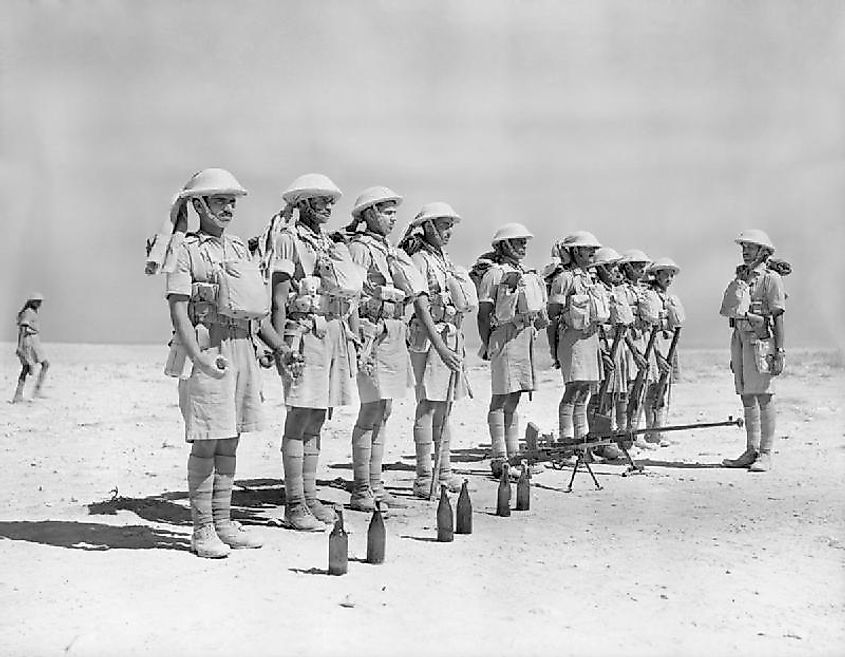 India declared war on Germany in September 1939. Soldiers from the then-British colony fought in Europe, North Africa, and Southeast Asia, resulting in about 87,000 deaths. Millions of civilians also died due to war-related factors. For instance, from 1940 to 1943, the region of Bengal in Western India experienced a deadly famine in which millions likely died. The causes of this event are heavily debated. However, most agree that British colonial policies played some role, most notably, Winston Churchill's refusal to halt food exports from Bengal to Europe. Ultimately, by the end of the war, India had suffered over two million fatalities.
8. French Indochina (Cambodia, Laos, and Vietnam) - 1,250,000
In 1939, Cambodia, Laos, and Vietnam were French colonies organized under a single administrative unit called French Indochina. However, following the fall of France in 1940, the region came under the control of Nazi collaborators. The German puppet state, Vichy France, thus gave significant concessions to Japan. By July 1941, the Japanese Empire controlled all of French Indochina. This occupation saw countless atrocities, perhaps the most notable of which was the famine of 1945, in which at least 400,000 people died. Importantly, the Japanese were not solely responsible for the horrors of the war, as when French troops retook the colony in September 1945, there were countless reports of them robbing, raping, and killing Vietnamese civilians. Throughout the entire conflict, French Indochina experienced 1.25 million deaths.
9. Yugoslavia - 1,000,000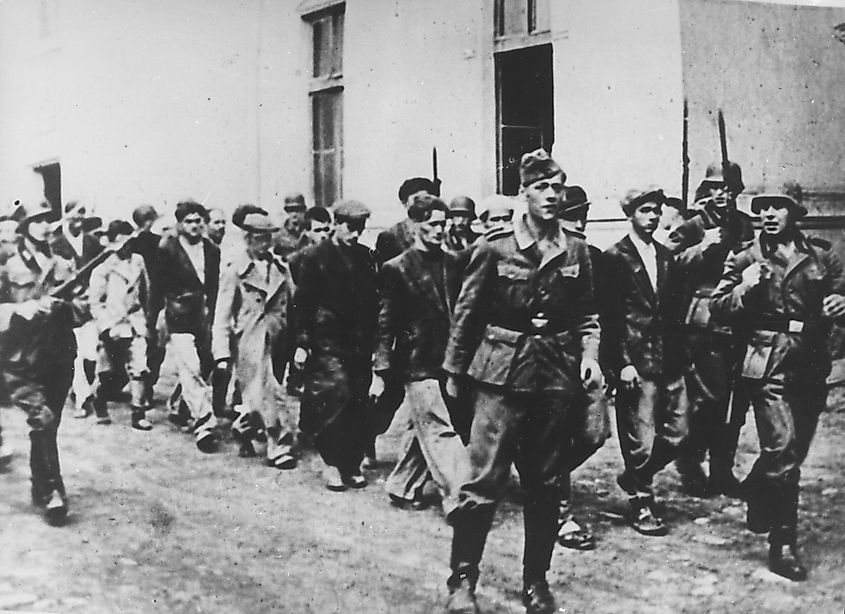 The Kingdom of Yugoslavia was invaded by Axis forces on April 6, 1941, after which it was partitioned between Germany, Italy, Hungary, and Bulgaria. Yugoslav communists, organized under the banner of the National Liberation Army (also known as the Yugoslav Partisans), then launched a guerilla war against the Axis puppet regime. At the beginning of the campaign, the royalist Chetniks fought alongside the communists, only to begin collaborating with the Italians in 1942. Despite this setback, the resistance persisted, playing a key role in the 1944 liberation of the country. But, this came at an enormous human cost, as Yugoslavia saw about a million people die during World War Two.
10. Romania - 833,000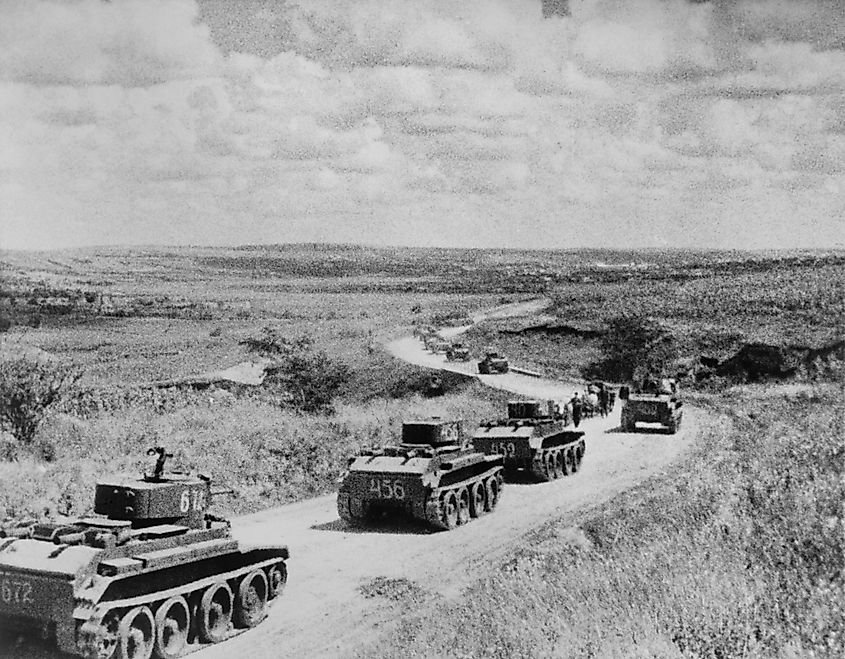 Despite declaring neutrality upon the outbreak of the war, a fascist coup in September 1940 resulted in Romania becoming a member of the Axis. Thereafter, Romanian soldiers participated in the invasion of the Soviet Union, fighting in Ukraine, Moldova, and Stalingrad. The country also played a crucial role in the Holocaust. Leader Ion Antonescu was openly anti-Semitic and oversaw countless massacres, pogroms, and deportations of Romanian, Ukrainian, and Moldovan Jews. Estimates assert that his policies resulted in between 100,000 to 400,000 Jewish deaths. Moreover, in total, approximately 833,000 Romanians died during the war.
The number of World War Two-based casualties and fatalities is hard to comprehend. Particularly in the Soviet Union, China, Poland, and the Dutch East Indies, the human cost was enormous. Even in aggressor countries like Germany and Japan, the populations suffered immensely. Thus, investigating casualties by country helps one understand the sheer destruction and human misery caused by a conflict on this scale. 
World War II Fatalities By Country
| Rank | Country/Former Country or Colony | Total No. of Fatalities |
| --- | --- | --- |
| 1 | Soviet Union | 24,000,000 |
| 2 | China | 19,500,000 |
| 3 | Germany | 7,700,000 |
| 4 | Poland | 5,600,000 |
| 5 | Dutch East Indies (Indonesia) | 3,500,000 |
| 6 | Japan | 2,850,000 |
| 7 | India | 2,087,000 |
| 8 | French Indochina (Cambodia/Laos/Vietnam) | 1,250,000 |
| 9 | Yugoslavia | 1,000,000 |
| 10 | Romania | 833,000 |
| 11 | Greece | 825,000 |
| 12 | Philippines | 807,000 |
| 13 | Hungary | 580,000 |
| 14 | France | 567,600 |
| 15 | Italy | 457,000 |
| 16 | United Kingdom | 450,700 |
| 17 | Korea | 425,500 |
| 18 | United States | 418,500 |
| 19 | Austria | 384,700 |
| 20 | Lithuania | 353,000 |