The British Empire is famous for spreading itself to almost every corner of the globe. An empire is a group of colonies that are ruled by a single power, and while Britain itself has always been quite small in land mass and located far away from many of the places it has governed, it somehow succeeded in growing the largest empire in history. Historians debate exactly how this happened. Many say the British Empire was made possible by conquering the world by sea, investing in a formidable army, and partnering with local people to further its spread. 
At its height in 1921, this empire had become a refined worldwide network, ruling approximately one quarter of all the land on Earth. The nations conquered were linked in trade as well as in politics, and this lasted for quite a while. While various countries gained their independence over time, even by 1952 when Queen Elizabeth took the throne, over 70 colonies still existed in the empire overseas. Nothing lasts forever, however. The end of an era, which began in the 16th century, finally came around in 1997 when Hong Kong, one of the empire's most prominent territories, was transferred back to China. 
Today, Queen Elizabeth is still officially the head of state for 16 Commonwealth countries outside the UK. These include Antigua and Barbuda, Barbados, the Bahamas, Australia, Belize, Barbados, Canada, Grenada, Jamaica, New Zealand, Papua New Guinea, St Kitts and Nevis, St Lucia, St Vincent and the Grenadines, Solomon Islands and Tuvalu.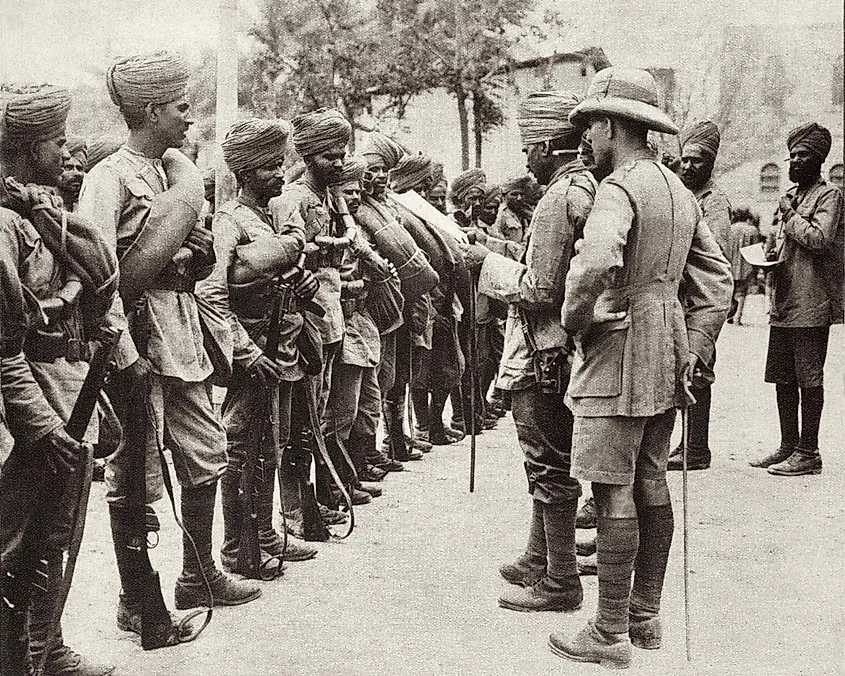 As far as current British overseas territories go, these include land in the Antarctic as well as Anguilla, Bermuda, British Indian Ocean territory, the British Virgin Islands, the Cayman Islands, the Falkland Islands, Gibraltar, Montserrat, the Pitcairn Islands, St Helena and its Dependencies, South Georgia and South Sandwich Islands, the Sovereign Base Areas of Akrotiri and Dhekelia, and the Turks & Caicos Islands. 
What happened to the rest? Here is a brief look at some former British Colonies and how they came to be. 
India
India was a colony of Britain from 1858 to 1947. It all began back in the 1600s when Britain first set up the East India Company in order to bring silk, spices, tea, and salt from India to Europe. The company set up relationships that were mutually beneficial for both Britain and locals in India and in other countries throughout the Indian Subcontinent. In doing so, this presence grew to be more than just an element of commerce. By the 1750s until 1947, Britain ruled the Subcontinent. Following World War II, Britain lost much of its wealth and authority which led to granting India its independence as dissatisfaction with British rule was growing in the colony. British influence in India has been longlasting, and English is commonly used as a lingua franca in the country.
Hong Kong
During the First Opium War between China and Britain in 1839, China temporarily gave Hong Kong Island over to the British. This was done with the 1841 Convention of Chuenpi. In 1842, this temporary set up became a permanent deal with the Treaty of Nanjing. In 1860, Kowloon was won by the British, and 1898, the modern dividing line between mainland China and Hong Kong was established. 
Britain ruled Hong Kong with an agreement that the empire would give Hong Kong back to China 99 years after signing the deal, on July 1 1997, which it did. Today, Hong Kong is governed under the "one country, two systems" relationship. Right now, Hong Kong is a special administrative region (SAR) of China, but that will change in 2047, when China will likely take complete control of the region.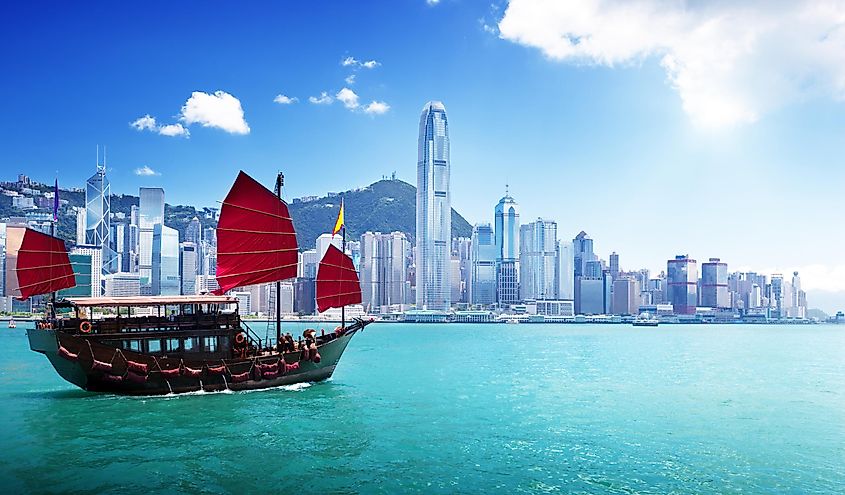 The British in Africa
The British Empire ruled over many countries in Africa, beginning in 1870. These included what are now Kenya, Sudan, Lesotho, Botswana, Northern Somalia, Egypt, Eastern Ghana, Gambia, Niger, and Benin. These were all places Britain wanted to dominate for access to goods such as rubber, salt, gold, ivory, and other natural products. As in the Indian Subcontinent, the British used local African tribal leaders to work for them from afar. One of the last British colonies to gain its independence was Zimbabwe in 1980. 
British North America and Colonial America
Both Canada and the United States have areas in them that were once British colonies. Today, the US is not governed by the UK, and Canada is a sovereign nation but a constitutional monarchy with the Queen of Canada (Queen Elizabeth) as the head of state. 
The British empire ruled over British North America in what is now Canada, beginning in about 1860. At this time, these included New Brunswick, Nova Scotia, Prince Edward Island, Newfoundland, Vancouver Island, British Columbia, and "Canada" which was comprised of Upper and Lower Canada, today the provinces of Ontario and Quebec. 
Canada's road to independence has been long and winding. The last province to join since the 1867 confederation was Newfoundland and Labrador in 1949 and the last territory was Nunavut in 1999.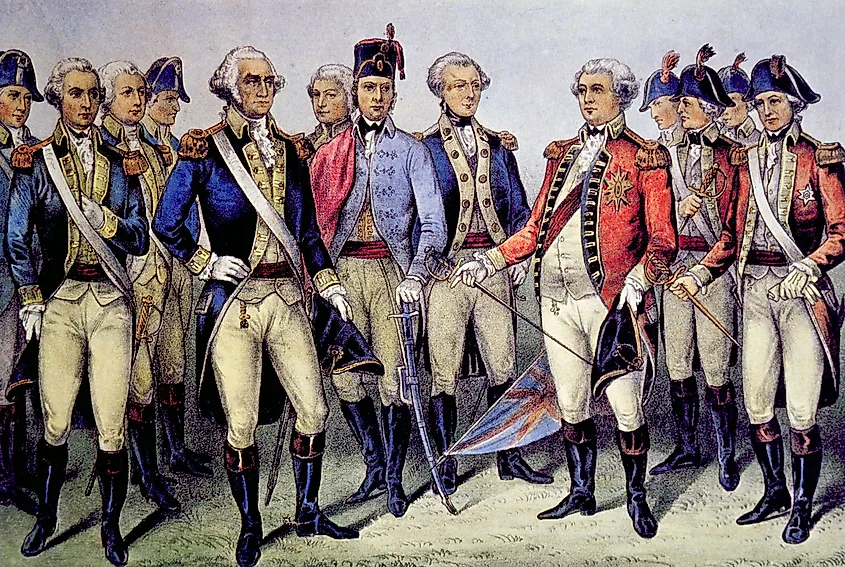 In what is now the eastern US, thirteen British colonies were set up during the 17th and 18th centuries. These areas became prosperous economically and many people living in them began to wonder at one point why they needed to pay taxes to leaders back in England. This eventually led to the American War of Independence, also known as the Revolutionary War, which took place from 1775 to 1783. 
The British Empire was massive and was created with crafty, creative, and domineering ways of thinking. It grew at a unique time in history, and while it has shrunk considerably since it began, the effects of the empire are felt globally to this day. It remains to be seen if any one power will again dominate over such a large portion of the globe, but history does have a tendency to repeat itself. Who will be next?