The southern region of the United States is home to many national parks, several of which rank highly among other national parks for their breathtaking scenery. These parks provide a wide variety of natural phenomena and possibilities for outdoor recreation, ranging from the misty peaks of the Great Smoky Mountains to the subtropical wilderness of the Everglades. The parks are an ideal location for people who appreciate being outdoors and have an interest in animals. A one-of-a-kind experience is waiting for visitors in each of the top fifteen national parks in the south of the US.
Great Smoky Mountains National Park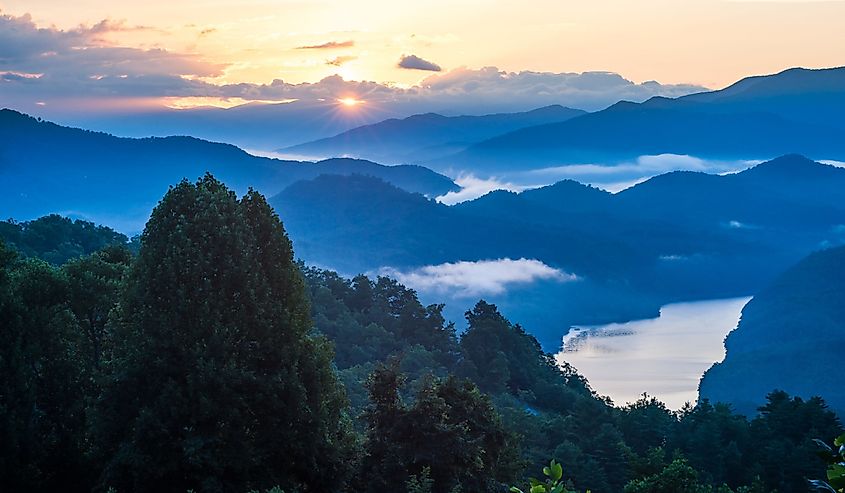 Great Smoky Mountains National Park, located on the Tennessee-North Carolina border, is the most visited park in the country. The misty mountains, vibrant fall foliage, and diverse wildlife make the park well-known. An extensive range of plant and animal life, including black bears, elk, and over 1,500 different types of floral plants, inhabit the park, which visitors may enjoy observing.
Visitors may also enjoy scenic rides, over 800 miles of hiking trails, and waterfalls including the 80-foot-tall Laurel Falls for watching and camping. The park also offers educational opportunities, such as guided tours of historic sites such as ancient houses, schools, and churches, as well as displays of traditional Appalachian crafts.
Everglades National Park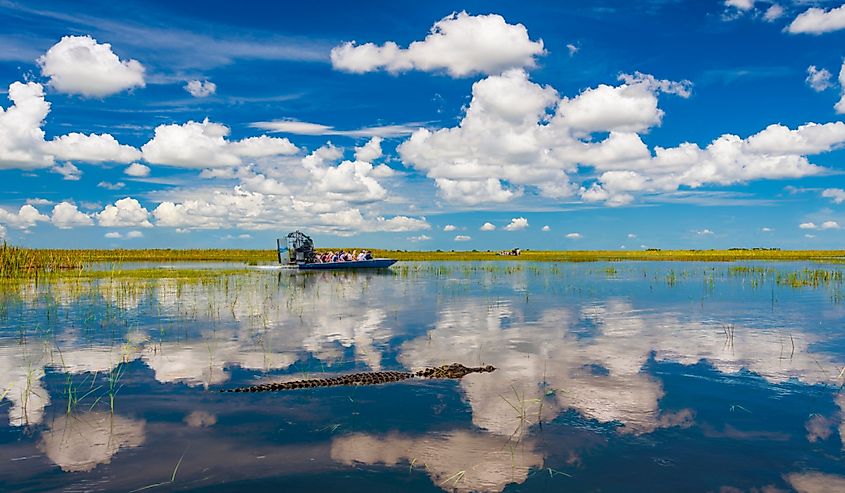 The southern part of Florida houses Everglades National Park. Sawgrass marshes, Mangrove forests, shallow freshwater sloughs, and a subtropical ecosystem make up a substantial portion of this vast and diverse ecosystem. The ecosystem is home to a variety of wildlife, including alligators, panthers, and a plethora of bird species, many of which are not found elsewhere on the continent.
The park provides visitors with chances to participate in unique recreational activities such as hiking, kayaking, fishing, and camping. Visitors may watch hundreds of different bird species as well as alligators and manatees while paddling in a canoe or kayak through the park's canals on one of the park's guided canoe or kayak excursions.
Shenandoah National Park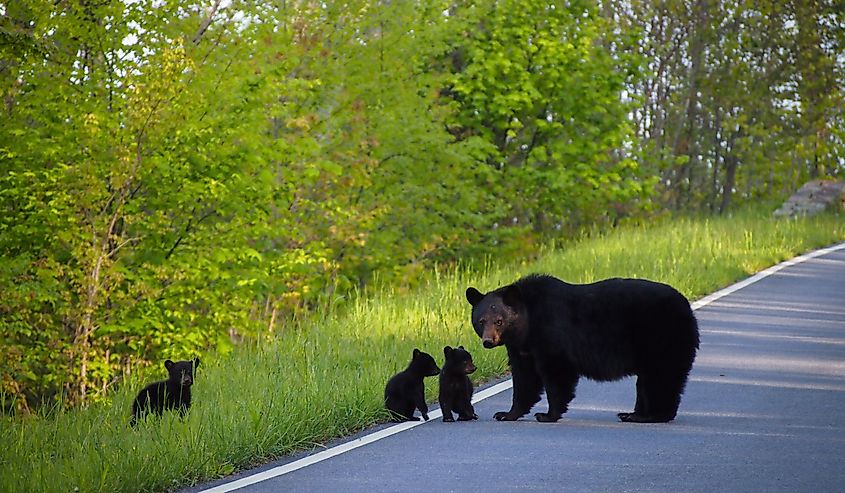 Shenandoah National Park, nestled in Virginia's Blue Ridge Mountains, is a 200,000-acre natural haven. It has breathtaking scenery, unique flora and wildlife, and the 105-mile Skyline Road that winds through the park. Oak, hickory, and maple, dominate the park's hardwood woodlands with a few spruce, and fir trees which cover the higher elevations of the park. There are also meadows, rugged hills, cascading waterfalls, and the Shenandoah River.
Visitors may also hike the park, home to various plant and animal species, including over 200 bird species, black bears, white-tailed deer, and wild turkeys, making it a favorite location for birdwatchers and wildlife enthusiasts.
Mammoth Cave National Park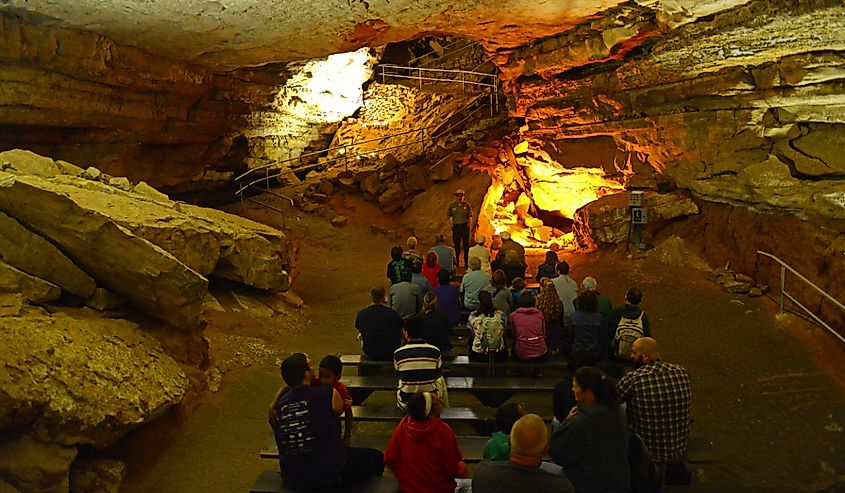 South-central Kentucky houses the 80-plus-square-mile Mammoth Cave National Park, the world's longest-known cave system (over 400 miles of explored caves). Resulting from the dissolution of limestone rocks in underground rivers over millions of years, it formed an incredible network of passages, chambers, and caverns.
Dense woods, meadows, and rolling hills dominate the park, through which the Green River flows. The river is home to several plant and animal species, such as black bears, bobcats, deer, coyotes, and a variety of bird species. Visitors may experience the park's natural beauty via hiking, bicycling, horseback riding, and paddling the Green River. Guided trips range from walking to spelunking into the caverns, which are the primary attraction.
Congaree National Park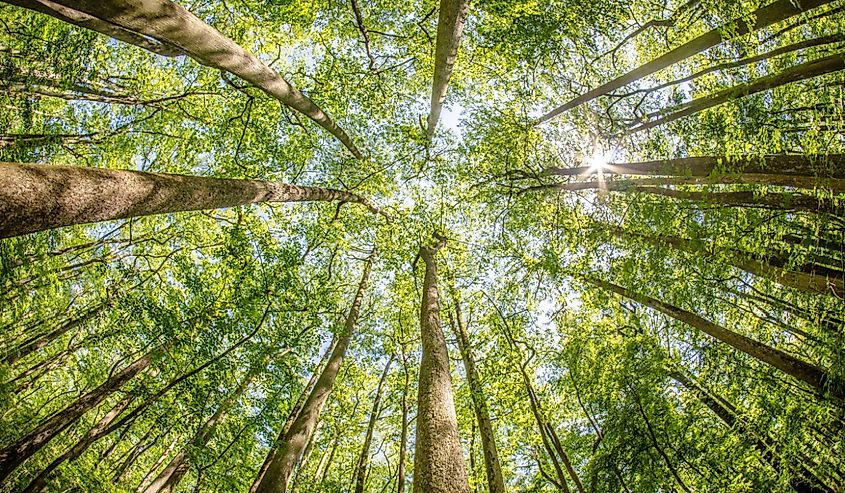 The center of South Carolina houses Congaree National Park, which spans over 27,000 acres. It has the biggest stretch of old-growth bottomland hardwood forest in the southern United States, including trees taller than 150 feet. The Congaree River runs through the park, offering a habitat to a broad diversity of plant and animal species.
The park's marshes and wetlands are home to a variety of amphibians, reptiles, and ducks, while the woodland is home to deer, turkey, and several other species. The park's hiking trails, boardwalks, and river canoe expeditions provide visitors with a unique perspective on the region's natural beauty and biodiversity.
Biscayne National Park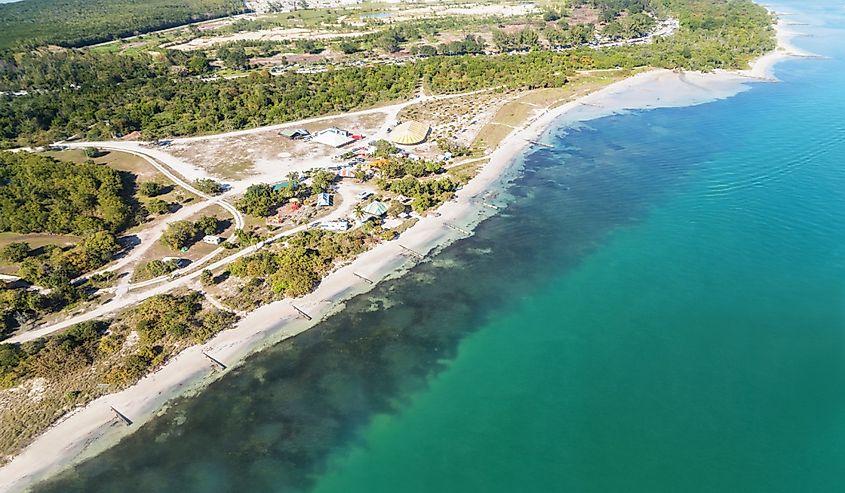 Biscayne National Park, located in southern Florida, spans over 170,000 acres, the great majority of which is water. Biscayne Bay, several islands, and a portion of the world's third-largest coral reef system which supports a diverse ecology of flora and fauna are all part of the park. The park is home to a diverse range of marine life, including dolphins, sea turtles, and over 500 fish species.
Above water, the park attracts camping, hiking, and kayaking. Hiking, camping, and kayaking enable visitors to explore the region's unique flora and wildlife. Biscayne National Park is a one-of-a-kind and breathtaking natural wonder that showcases the remarkable marine diversity of the southern United States.
Hot Springs National Park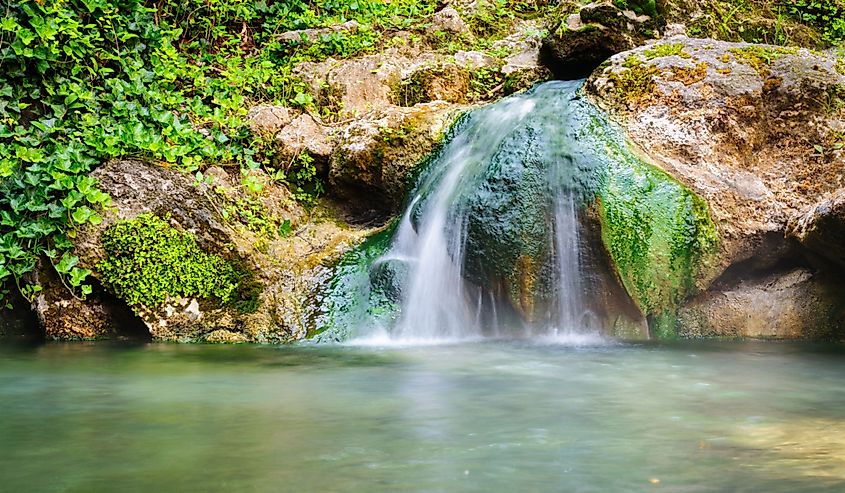 Known for its hot springs and situated in central Arkansas, Hot Springs National Park spans 5,500 acres. The park's hot springs are unusual in that they are in the center of a metropolis, making it a popular location for people who wish to experience both nature and the city.
The park also contains a piece of the Ouachita Mountains, which provide picturesque hiking paths and breathtaking panoramas. Black bears, deer, and numerous birds live in the park's woodlands. Hiking routes, beautiful drives, and the historic Bathhouse Row with thermal baths and other spa amenities are all ways to enjoy the park. Hot Springs National Park is a remarkable mix of nature and urban culture.
Cumberland Island National Seashore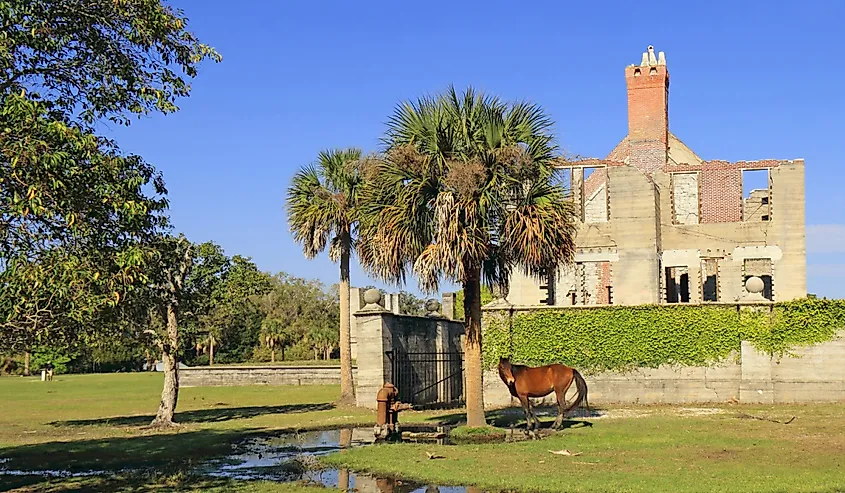 Cumberland Island National Seashore is a barrier island. Located off the coast of Georgia, this park provides visitors with opportunities to explore hike trails, unspoiled beaches, pristine coastal forests, and vast wetlands. Cumberland Island spans 17.5 miles and covers a total area of 36,415 acres, out of which 16,850 acres encompass tidal creeks, mud flats, and marshes.
The island is famous for its diverse wildlife, including sea turtles, wild turkeys, wild horses, armadillos, and numerous shorebirds, as well as its stunning natural features such as dune fields, maritime forests, and salt marshes. Additionally, the island is home to historic structures. Experience the same paths taken by ancient indigenous people, adventurers, and affluent industrialists, where the tales of humanity and the natural world intertwine!
Dry Tortugas National Park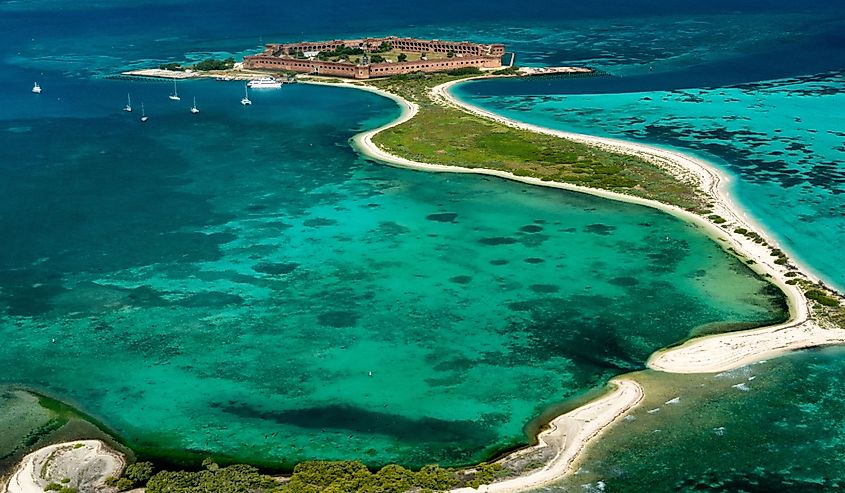 Dry Tortugas National Park is a remote national park situated 70 miles west of  Key West, Florida. Seven tiny islands make up the park, with Garden Key being the most notable, a 19th-century coastal fortress. The park is also home to the historic Fort Jefferson, a massive brick fortress built in the 1800s. Due to its crystal-clear waters, thriving coral reefs, and abundant marine life, the park is a snorkeler and diver's paradise.
Visitors may enjoy exploring the island's white sandy beaches, camping, and bird watching. It is home to a variety of seabirds, including brown pelicans, sooty terns, and superb frigate birds. Entry to the park is only possible by seaplane or boat, with ferry and charter services available from Key West.
Big Bend National Park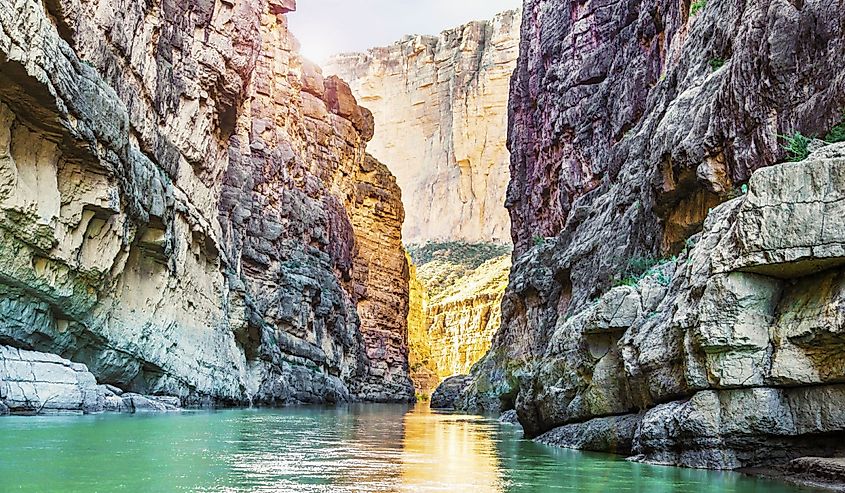 Big Bend National Park is a vast and isolated national park in southern Texas that stretches for roughly 1,252 miles along the border with Mexico. A 118-mile bend in the Rio Grande River that forms part of the park's southern border gives it its name. The park has three important ecosystems; the Chihuahuan Desert, the Rio Grande River, and the beautiful, wooded cool, and green Chisos Mountains, which provide fascinating views with its rarity of plant and animal life and the surrounding desert.
The park is home to 75 species of mammals, including black bears, mountain lions, bobcats, mule deer, gray fox, kit fox, coyote, badger, and javelinas; over 450 bird species including the golden eagle and falcons; reptiles; insects, and fishes such as mosquito fish. There is also plant life including masses of trees such as junipers, little oak trees, and pinyon pines.
Guadalupe Mountains National Park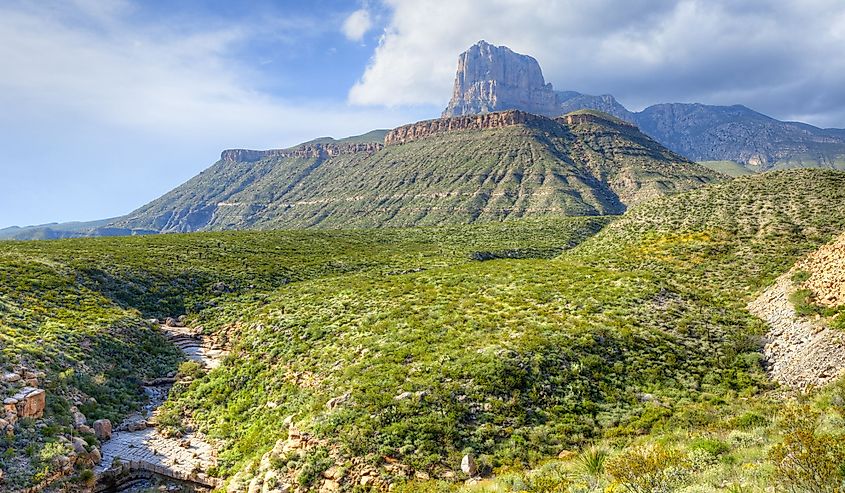 Guadalupe Mountains National Park is a picturesque national park located in western Texas, near the border with New Mexico. It encompasses an area of 76,293 acres and is home to the highest point in Texas, Guadalupe Peak, which rises to an elevation of 8,749 feet. Its rugged, mountainous terrain, steep canyons, limestone cliffs, and towering peaks make the park well-known. Hikers, campers, and outdoor enthusiasts flock to it due to its Guadalupe Peak trail and McKittrick Canyon Trail, which offer spectacular views of the surrounding mountains and desert landscape.
The park also has black bears, mountain lions, mule deer, and about 300 bird species. Visitors can explore hiking trails, go camping, or take a scenic drive along the park's main road. Located about 110 miles east of El Paso, the park is best accessed by car.
Carlsbad Caverns National Park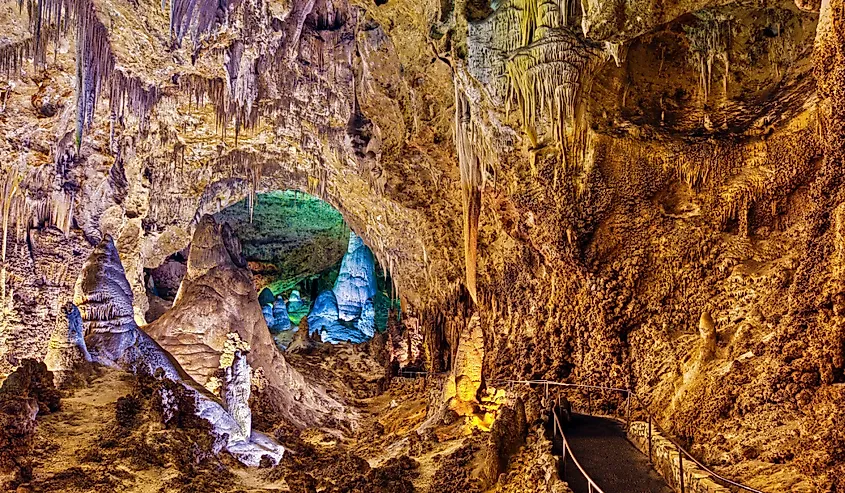 Situated in southwestern New Mexico in the Chihuahuan Desert, Carlsbad Caverns National Park spans over an area of 46,000 acres. It is part of the Guadalupe Mountains, which are part of a massive limestone reef that developed about 250 million years ago. The park has numerous renowned caverns, including the Carlsbad Cave and the Lechuguilla Cave, which ranks seventh among the longest caves in the world.
Outside of the caverns, the park is home to a broad range of plant and animal life, including desert bighorn sheep, mountain lions, snakes, lizards, and a variety of bird species. It also has various hiking paths, such as the Guadalupe Ridge Trail, which provides breathtaking views of the surrounding mountains and canyons.
Petrified Forest National Park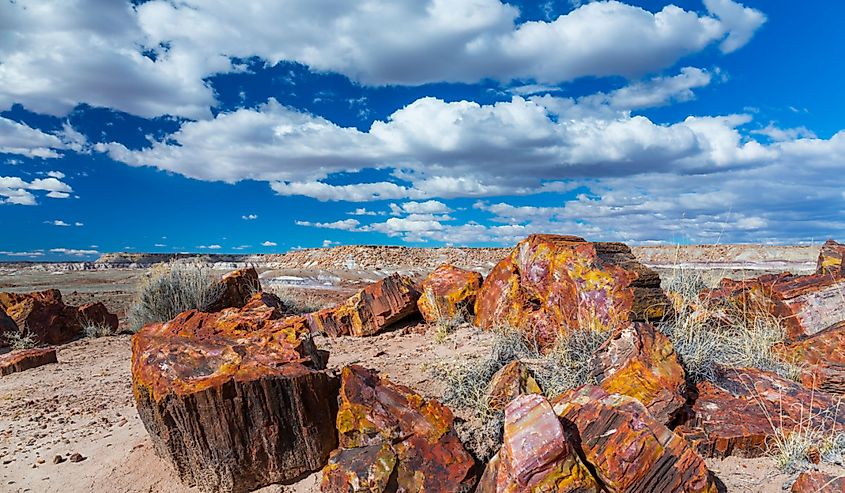 The far northeastern corner of the state of Arizona houses Petrified Forest National Park, situated on the Colorado Plateau. It spans an area of over 200,000 acres. The park has two major sections, the north unit, and the south unit, with the Painted Desert running between them. Its distinctive geological characteristics, such as colorful badlands, colorful petrified wood, a rich variety of fauna, and fossils, make it recognized.
In addition, the park is home to a wide variety of plant and animal species, some of which include desert bighorn sheep, coyotes, and snakes. Hiking trails and beautiful drives inside the park provide guests with the opportunity to have a better understanding of the region's heritage.
Joshua Tree National Park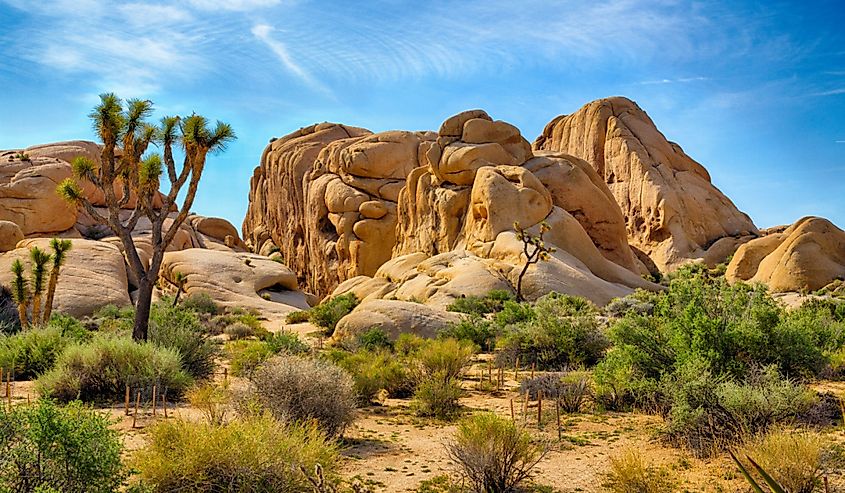 Joshua Tree National Park is a large protected territory spanning over an area of 1,235 square miles in southern California, sandwiched between the Mojave Desert and the Colorado Desert. Its spectacular desert vistas, including boulder-strewn hills, rock formations, and rugged mountains, make it famous. The park gets its name from the Joshua Tree, a tall, spiky yucca plant native to the region.
The park also has a broad range of fauna, including desert tortoises, bighorn sheep, coyotes, and a variety of bird species. Tourists may explore hiking paths and participate in outdoor activities such as rock climbing and stargazing. The park is a popular location for outdoor enthusiasts and nature lovers during the hot, dry weather.
Gulf Islands National Seashore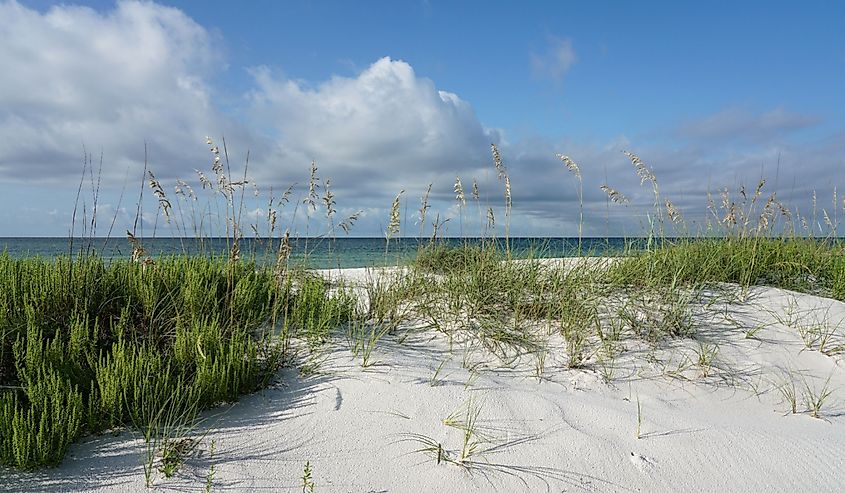 The Gulf Islands National Seashore, situated along the Gulf Coast of Florida and Mississippi, truly is a hidden haven! Boasting multiple barrier islands, gorgeous white sandy beaches, and crystal-clear blue waters, tourists have the opportunity to discover the park's hiking paths, camping facilities, and historical forts.
The Mississippi section of the seashore encompasses an array of attractions such as pristine natural beaches, heritage sites, wildlife sanctuaries, bayous, nature pathways, and offshore islands accessible solely by boat. Whether your preference is sunbathing on beautiful beaches or strolling through nature trails, you are sure to find something to relish in this area. After all, who does not appreciate a magnificent stroll by the seaside?
These fifteen southern national parks, in a nutshell, are a wonderful resource for learning about and enjoying the region's history and natural beauty. These will undoubtedly capture the hearts of nature enthusiasts of all stripes, whether you prefer to explore on foot, by bike, or by automobile. You must visit these national parks to enjoy the most of what the south has to offer, from the magnificent Great Smoky Mountains to the calm Everglades National Park.