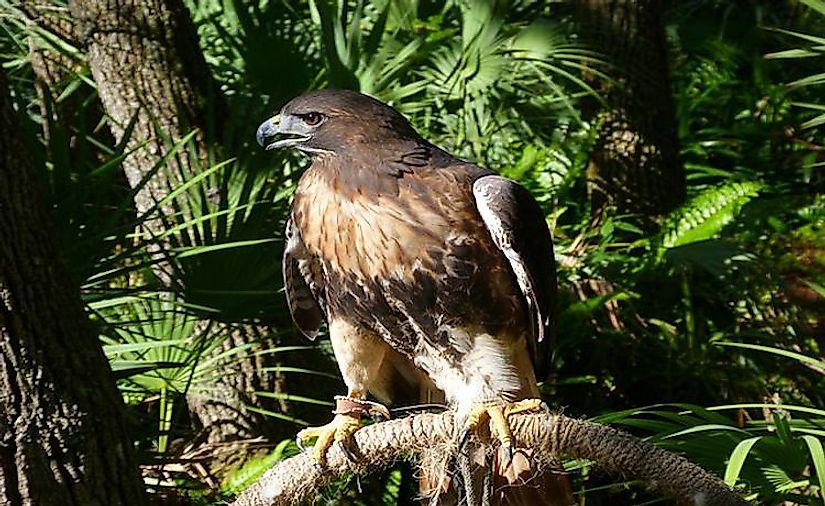 The US state of Florida, a panhandle that juts out into the Atlantic Ocean and the Gulf of Mexico, is one of five biodiversity hotspots in North America. The area is divided between humid subtropical and tropical climates which sustain the vast variety of flora and fauna living here. Its coastal waters are filled with dolphins, whales and manatees and inland areas host deer, fox, coyote, bear, and opossum. The state is rich in amphibian, reptile, and bird species as well. Over 3,000 wildflower species grow here, and the east coast hosts a large mangrove forest.
6. Everglades National Park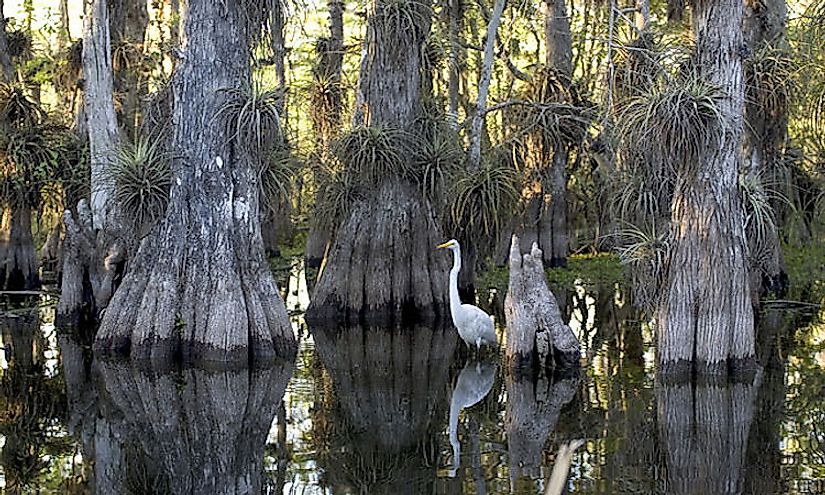 The southern tip of Florida hosts the Everglades National Park. This park is one of the most visited national parks in Florida. The government declared this a national park to protect its fragile environment (a mix of freshwater sloughs, mangroves, and dry forests) from urban development. It contains the largest subtropical wilderness in the United States and is home to 36 endangered species including American crocodiles, manatees, and Florida panthers. It is the biggest breeding ground for wading birds in North America and home to around 350 bird species.
Not only is the area protected by national park status, but also as an International Biosphere Reserve and UNESCO World Heritage Site. Visitors have several activities to choose from including fishing, camping, and hiking. Today, this park is threatened by water loss which leaves fish exposed to predators and kills the plants that feed wading birds' prey. The urban areas surrounding the park are using more freshwater than is actually available and the park is forced to artificially create more freshwater resources just to keep the area alive.
5. Dry Tortugas National Park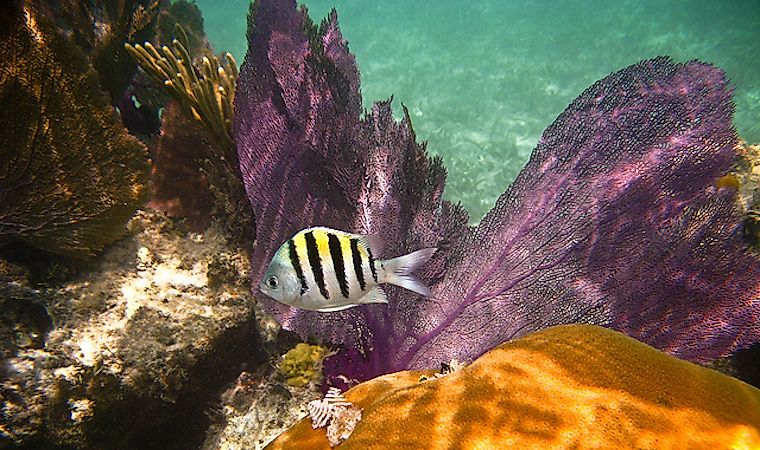 Made up of seven islands in the Gulf of Mexico, 70 miles west of Key West is the Dry Tortugas National Park, another member of the Florida National Parks. The islands are important breeding grounds for tropical birds, and the surrounding waters are filled with coral reef ecosystems. The 299 bird species found here include the hooded warbler, common yellowthroat, and American redstart. Its location has allowed it to escape human development, and visitors can only reach the islands by boat or seaplane. Currently, the biggest threat to these islands is invasive species like Casuarina trees and agave. The National Park Service has an ongoing eradication program to remove these plants.
4. Biscayne National Park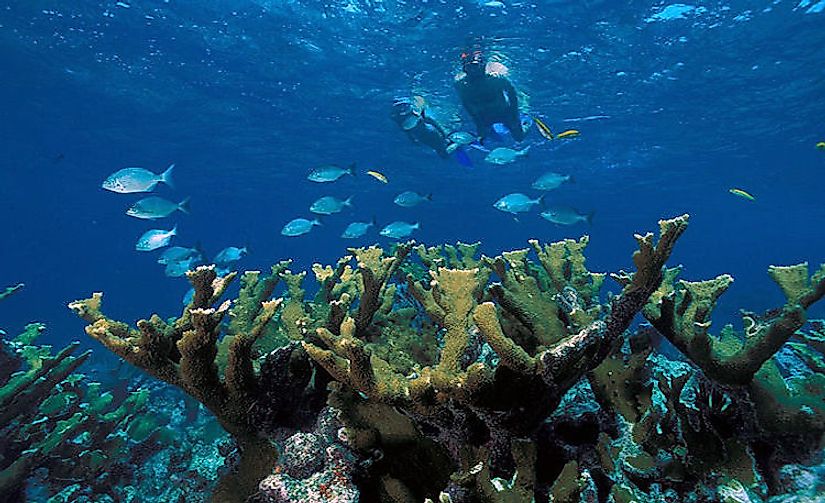 Biscayne National Park is located in southern Florida near Miami. The area serves to protect the bay and its barrier reefs. Only 5% of the park is on land, and the majority of that is covered by mangrove swamps. Within the bay, manatees, corals, and sponges live. This park provides shelter to 16 endangered species which include: green sea turtle, hawksbill sea turtle, and Schaus' swallowtail butterflies. Visitors can enjoy snorkeling, swimming, boating, scuba diving, and camping.
3. Gulf Islands National Seashore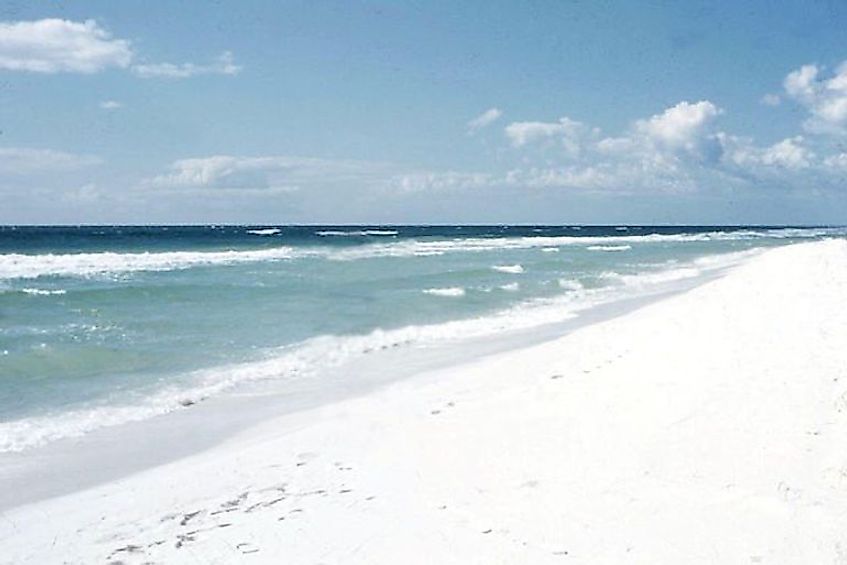 The Gulf Islands National Seashore, stretches across Florida and Mississippi and encompasses both mainland shores and several islands. The park is filled with natural beaches, picnic areas, campgrounds, and hiking trails. Environmental threats to the area include naturally occurring disasters such as hurricanes and potential oil spills in the Gulf of Mexico. Though not one of the national parks in Florida, Gulf Islands National Seashore finds it mention on this list due to its ecological significance in Florida.
2. Canaveral National Seashore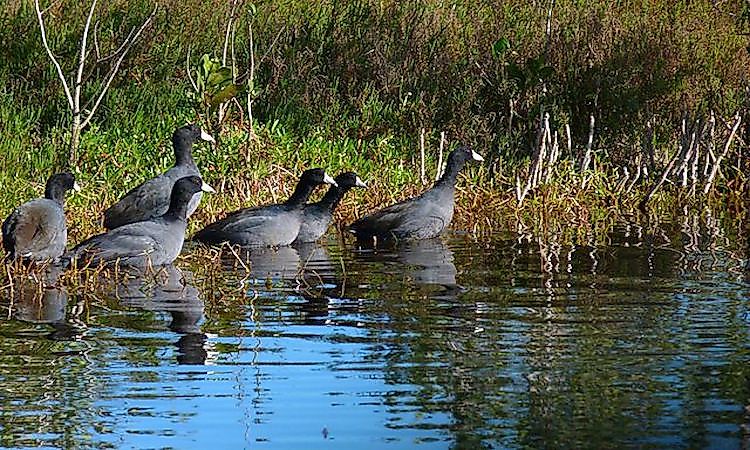 Canaveral National Seashore is located on a barrier island off the northeast coast of Florida. It includes a 24-mile long stretch of undeveloped beach which is the longest on the east coast of the state. Over 1,000 plant species and over 300 bird species can be found here.
1. Big Cypress National Preserve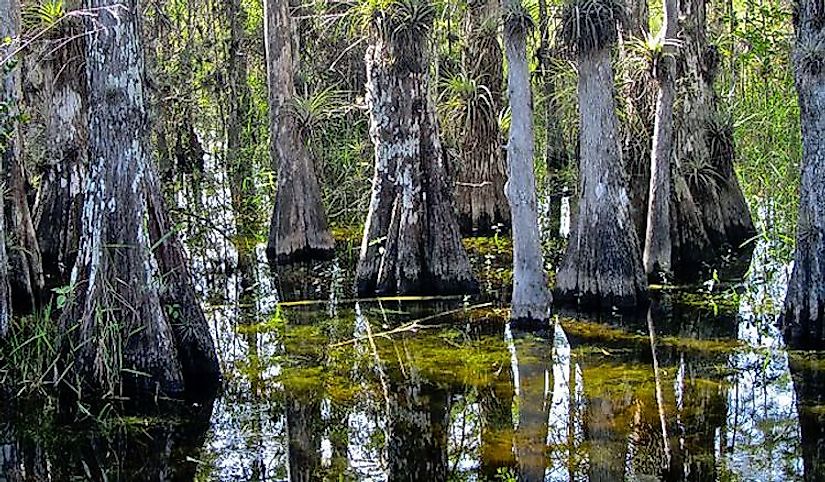 Though not a national park in Florida but a national preserve, the Big Cypress National Preserve finds its position on our list of Florida National Parks.The Big Cypress National Preserve encompasses 720,000 acres and is located about 45 miles west of Miami. This preserve shares a border with the previously mentioned Everglades National Park. Before this area was purchased by the government, much of the old growth cypress was cut down for the timber industry and to make way for the railroad, alligators and crocodiles were victims of poaching, and feathers from herons and egrets were popular for hat making. Today, the wildlife has made a slight comeback, and the area protects the homes of cottonmouth snakes, Florida black bears, and mangroves. For visitors, the preserve offers camping and hiking.