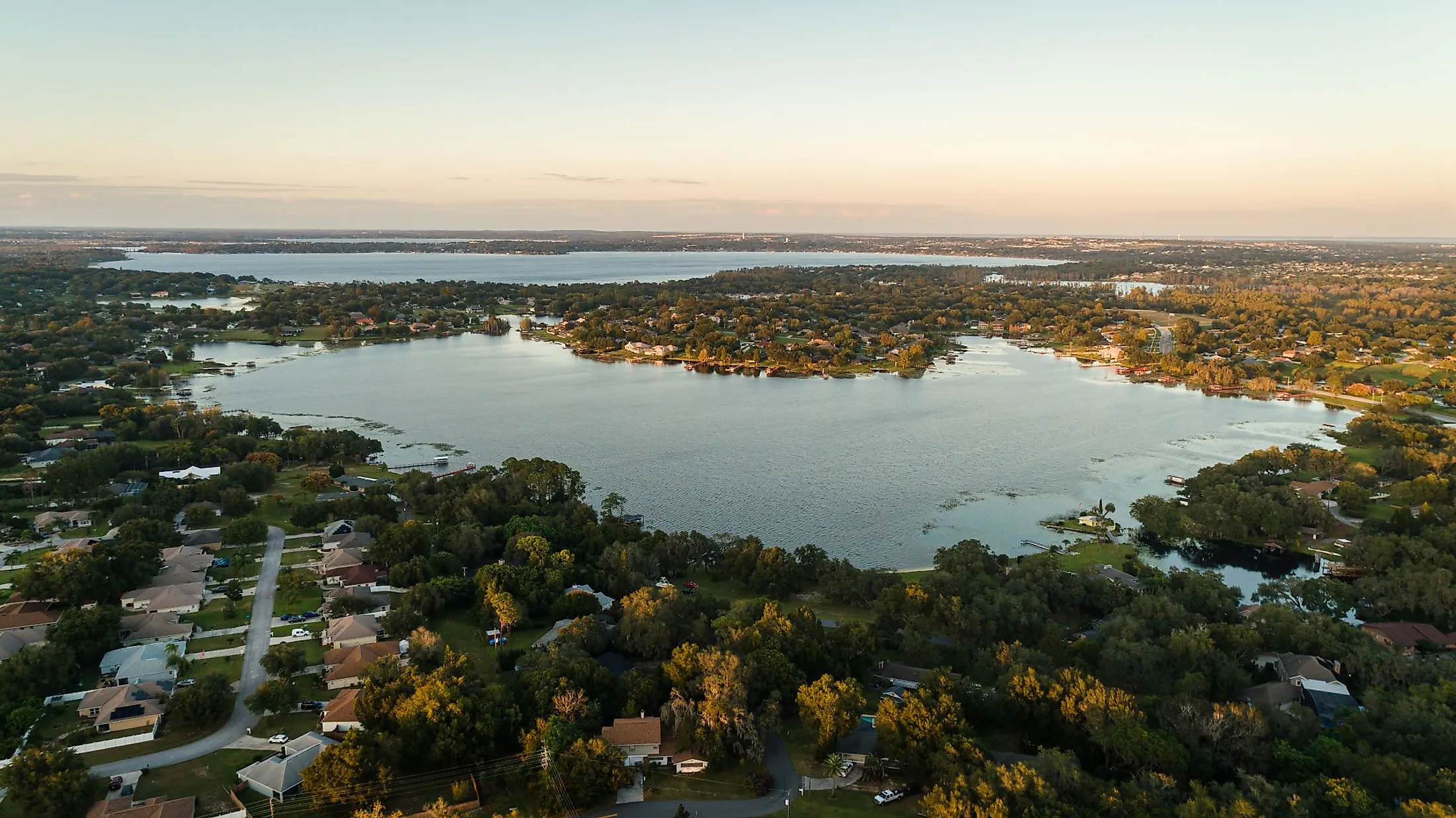 The massive 15,960-acre Crescent Lake sprawls across Putnam and Flagler Counties in the northeastern portion of the US State of Florida. Many people visit the lake each year in search of a piece of Crescent Lake serenity because of its reputation for having clear water and stunning scenery. Access to the lake is facilitated by a public boat ramp on the western bank.
Geography Of Crescent Lake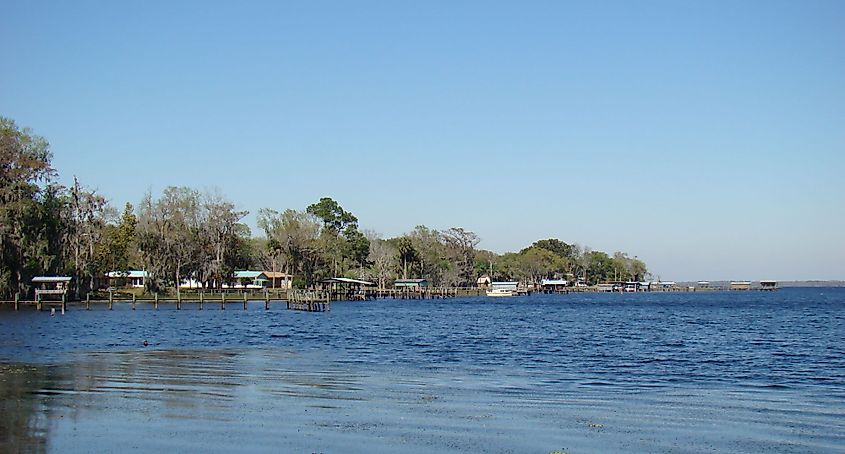 Crescent Lake is a freshwater lake situated in northern Florida's Putnam and Flagler counties. The lake is about two miles broad and 13 miles long. This 15,960-acre lake is connected with the St. Johns River via Dunn's Creek. The Crescent Lake lies a few miles northeast of Lake George and has countless fantastic fishing sites. Around 40 miles of the lake's shoreline can be reached by boat, and much of it can be reached by foot. At the lake's southern end, the 3,528-acre Crescent Lake Conservation Area protects wildlife and acts as a buffer for the lake by storing water. The site, close to Haw Creek Preserve and Haw Creek Preserve State Park, safeguards the wetlands and water quality along Haw Creek for about two miles. Crescent City is situated on the western end of the lake. The town is populated by private homes, motels, campsites, and restaurants. 
Brief History Of Crescent Lake
The coastlines around present-day Crescent Lake and City were first inhabited by Native Americans, as they are in most of Florida. They started to vanish after Spain settled in Florida in 1565. In 1876, Charles R. Griffing settled in the region and bought a sizable chunk of land on what was at that time referred to as Dunn's Lake. Jennie Griffing, Mr. Griffing's wife, believed the current lake to have a crescent shape. Thus, she gave the waterbody a new name: Lake Crescent. A section of the beach was surveyed and platted in 1876. Crescent City was selected as the name. Another lake to the west was given the name Lake Stella because it resembled a star. 
Wildlife In Crescent Lake
The Crescent Lake Conservation Area is home to ducks, osprey, alligators, and bald eagles. Fishermen will be delighted to discover that the lake boasts robust populations of crappie, bass, catfish, stripers, hybrid striped bass, chain pickerel, and gar. The sought-after blue crab lives in the lake because it has higher-than-average salinity levels. The sweet and savory blue crab, which is identified by its distinctly blue claws, is a must-catch for enthusiastic fishermen. Largemouth bass, bluegill, and Redear sunfish are among the lake's best-known species because of how numerous they are. Due to its deep-water features like ledges and abrupt drops, as well as its shallow grass and shell beds, largemouth bass finds this lake as their suitable habitat.
Significant Developments
The five-acre Crescent Lake Waterfront Community is a 55+ community with more than 450 feet of waterfront. The 40 home sites are tucked away among majestic magnolia and oak trees. Age restrictions apply to this waterfront land-lease community. The home sites are leased on a yearly basis by private husband-and-wife property owners and on-site managers, and each tenant is the owner of their own residence. 
Recreation In Crescent Lake
Numerous recreational activities are available at the Crescent Lake Conservation Area and the Haw Creek Preserve, including hiking, biking, horseback riding, wildlife viewing, and camping. The more than 4 miles of peaceful, shaded pathways on this property, which provide the opportunity to observe lovely open vistas of the upland pine forests and hardwood wetlands throughout, are one of its unique assets. 
Due to its scenic surroundings, Crescent Lake is a wonderful place to spend time on vacation or go fast-fishing. Campers, boaters, and fishermen may all easily access campgrounds, RV spaces, accommodation, shops, and restaurants. Visitors love witnessing the distinctive geology and varied fauna found here, whether they are boating, hiking, fishing, or simply strolling.