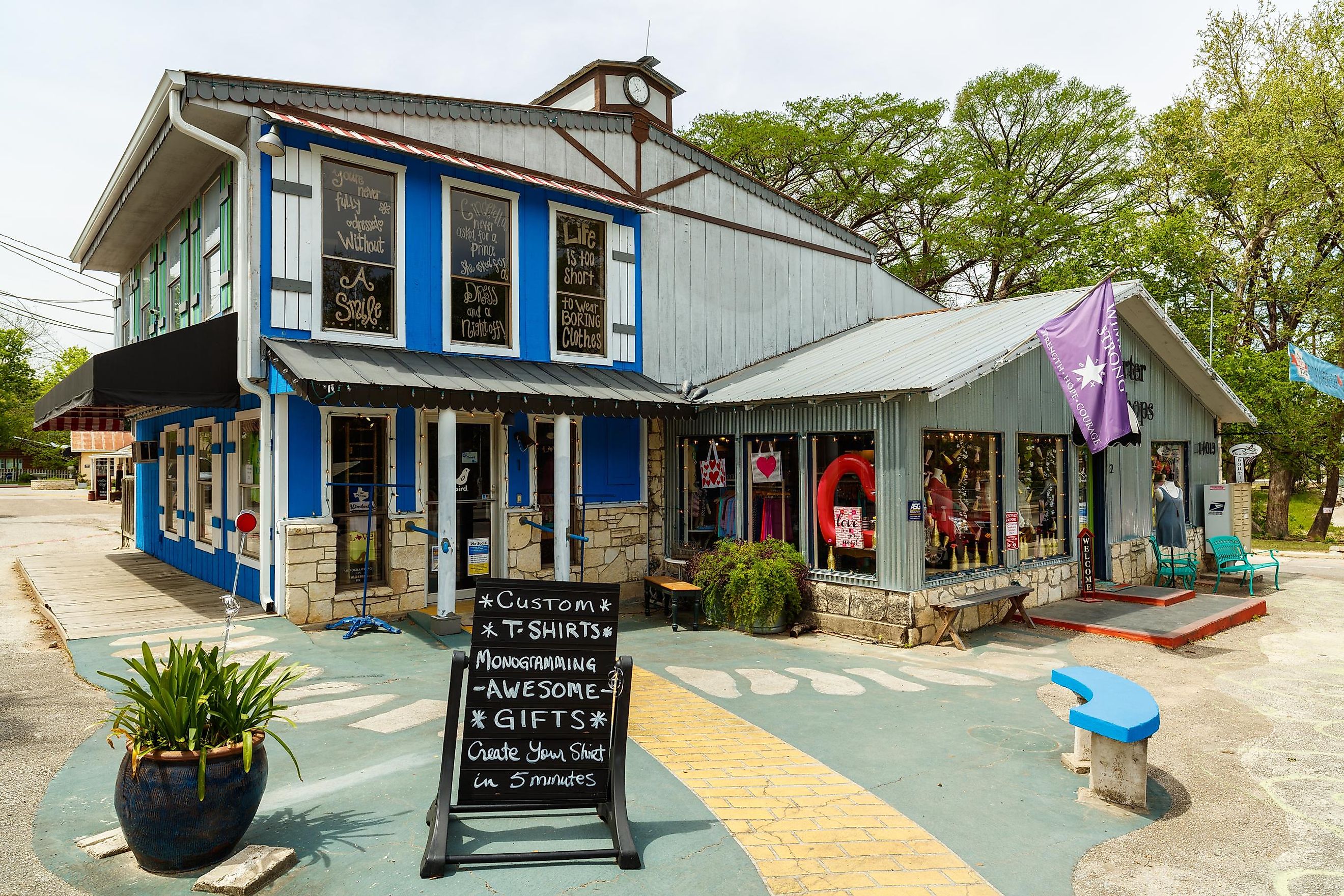 These Small Towns in Texas Come Alive in Summer
The truth is that many do not consider Texas a top-of-the-list summer vacation destination. Many would instead go to the northeast, to a state such as Maine— or even to the West Coast, especially the Pacific Northwest. Considered by many as too hot—and also too humid, one can easily be tempted to avoid the Lone Star State. Yet the second-largest state, and the largest in contiguous America, is not without summer vacation hot spots. Forget about sprawling metropoles such as Houston, San Antonio, and Dallas. Summer pleasure awaits in rural settings like the areas around Big Bend National Park and State Park, Guadalupe Mountains, Hueco Tanks State Park & Historic Site, and other laid-back regions of southwest Texas. If you are a fan of small towns, read on to discover seven small towns in Texas that often come alive in Summer.   
Fredericksburg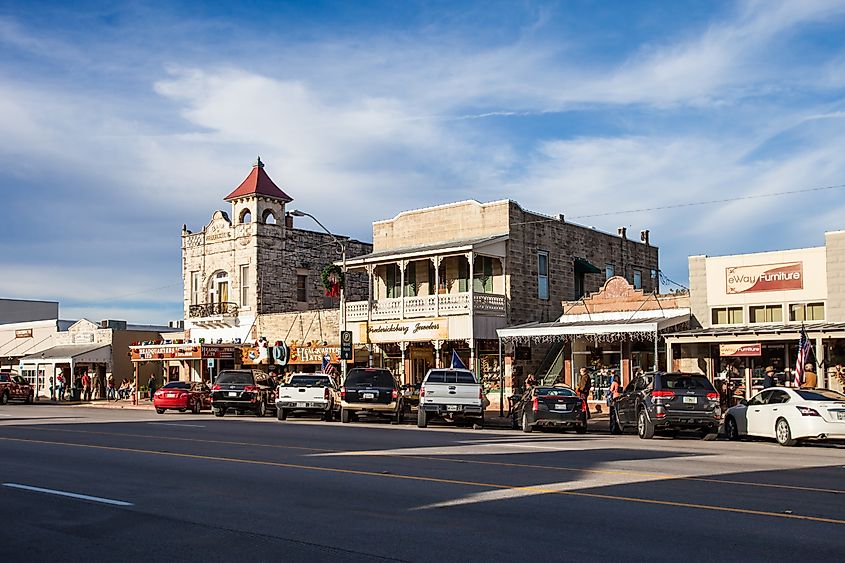 While only about 11,600 call Fredericksburg home, this Texas charmer welcomes many more in summer. For starters, Fredericksburg is located in the heart of Texas's Hill Country, a beautiful region perched upon the Edwards Plateau—and a region which has become one of America's fastest-growing wine areas. Wine-growing regions are often the most scenic and Texas's Hill Country does not buck the trend. You will want to explore the more than 100 wineries that are located within and outside Fredericksburg—even for the views alone—if not for the flavors. Also, when in town, be sure to check out Main Street. You will find trendy boutiques, eclectic art galleries, and restaurants that strike the sweet spot between casual and classy. Also, for outdoor enthusiasts, Enchanted Rock State Natural Area, a few minutes from town, is home to unique geological formations and heart-ravishing views.
Fort Davis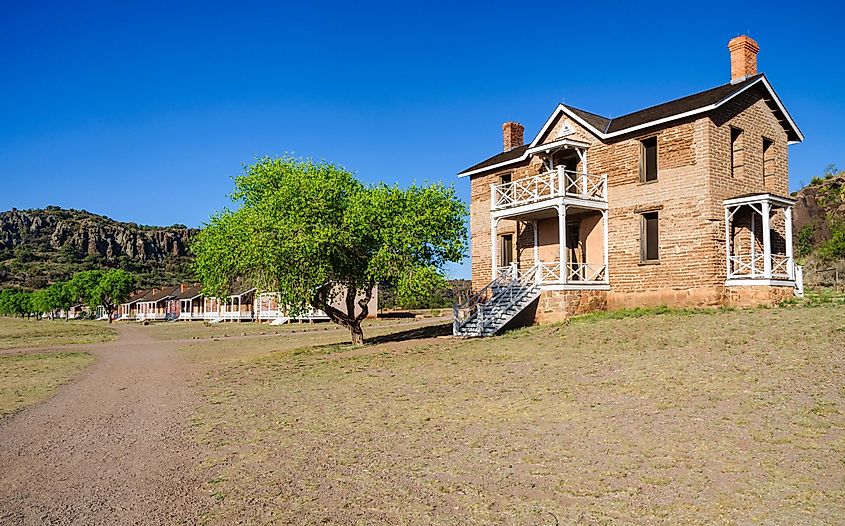 Many vacationers' idea of Texas is about the Gulf Coast and the sandy beaches. And while a beach is just what a summer trip should include, in Texas, the flat, coastal part can be uncomfortably hot. That is the reason a destination such as Fort Davis can be a perfect score. For starters, and this is a big factor, this Texas gem is the highest town in the Lone Star State. Geographically, that means cooler air and a cooler climate — just what a Texas summer vacationer will prefer. Yet, Fort Davis is not all about its cool, refreshing climate. Framed by spectacular mountain scenery, Fort Davis offers views that are so unlike Texas. For outdoor enthusiasts, Fort Davis National Historic Site is not only a delicious piece of history but also an outdoor lover's paradise. And for even more outdoor fun, the Chihuahuan Desert Nature Center & Botanical Gardens, located about four miles from town, is an other-worldly landscape that will instantly induce goosebumps.
Wimberley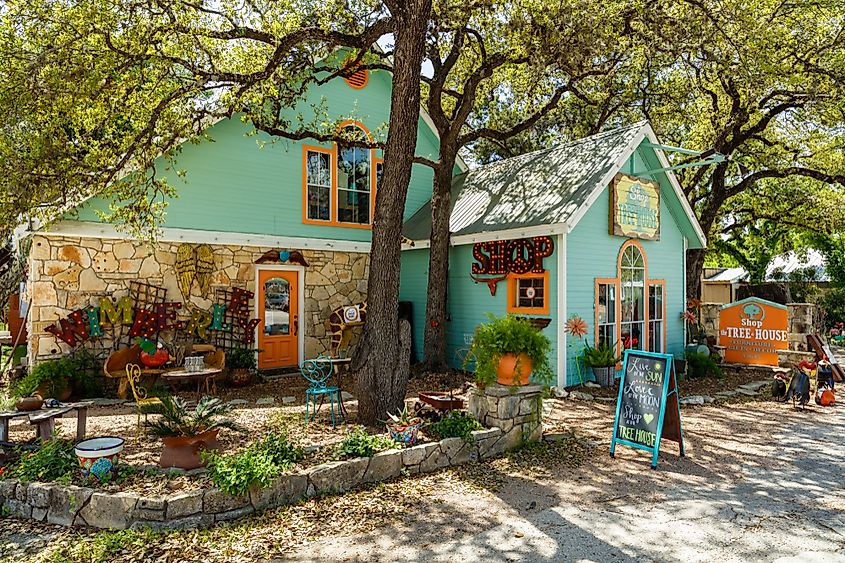 Home to about 2,800 residents, Wimberley is another Texas charmer a summer vacationer will easily fall in love with. Though it is small and may not have the shopping and entertainment options of Vegas or Chicago, it is a short 38 miles from Austin, and hence conveniently close to big-city temptations. The mere fact Wimberley is curled up where Cypress Creek and the Blanco River meet — tells something about its summer vacation potential. If you want to enjoy some fun on the water, for instance, Cypress Falls Swimming Hole is an easy 2.5 miles away. If sated, Jacob's Well Natural Area permits swimming in the well's cool, clear waters from May 1 to September 30. Then again, the well is the second-largest fully submerged cave in Texas.
Concan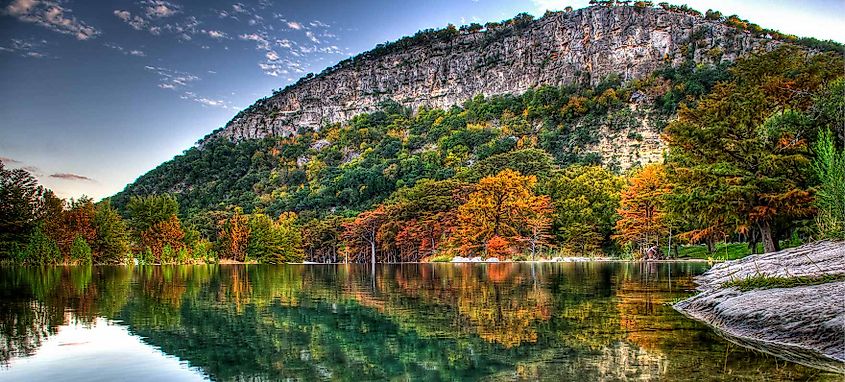 While many look forward to the sun and fun that summer brings, it can sometimes get uncomfortably hot, especially in Texas. Fortunately, Concan is curled up close to the Frio River, Spanish for "cold" or "cool." As a result, those who will want to escape the punishing summer heat— will enjoy taking a dip in a cool river, whose waters are also famous for their clarity. And even though swimming is among the area's most popular sports, first-time visitors will also enjoy fishing and tubing. Then the views. Concan is located in the southwestern section of the Hill Country, an eye candy many regard as the prettiest in Texas. For even more outdoor fun, Garner State Park encircles a beautiful lake where you can paddleboard, kayak, camp, idle, and fish.
Alpine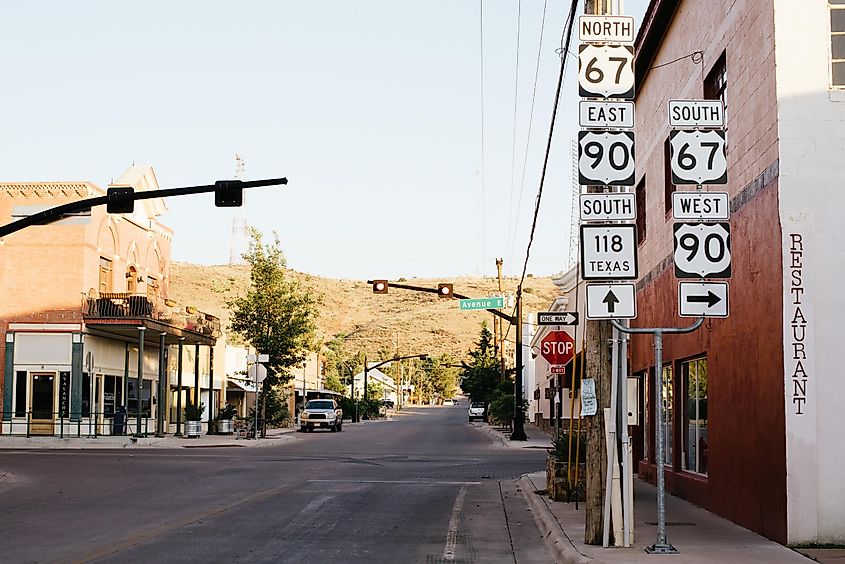 About 5,600 people call Alpine home. Therefore, expect to wander through uncrowded streets in an atmosphere that is slow-paced, casual, and light-hearted. Home to Sul Ross State University, where the Museum of the Big Bend is located, Alpine is essentially a college town. That means you should expect a relatively young crowd and a vibrant community. The Museum of the Big Bend, which features lots of beautiful artwork, is a treasure trove of Big Bend history—and is an attraction by itself. Boasting lots of street art, many consider Apine the best town in the Big Bend Country. This should not come as a surprise. An international journalist has called this town "The Eden of the West." Alpine also stages several exciting tours including the Historic Walking Tour, Hispanic Heritage Tour, Mural Tour, and Ghost Tours. What better time to explore all these than when summer comes knocking?
Marfa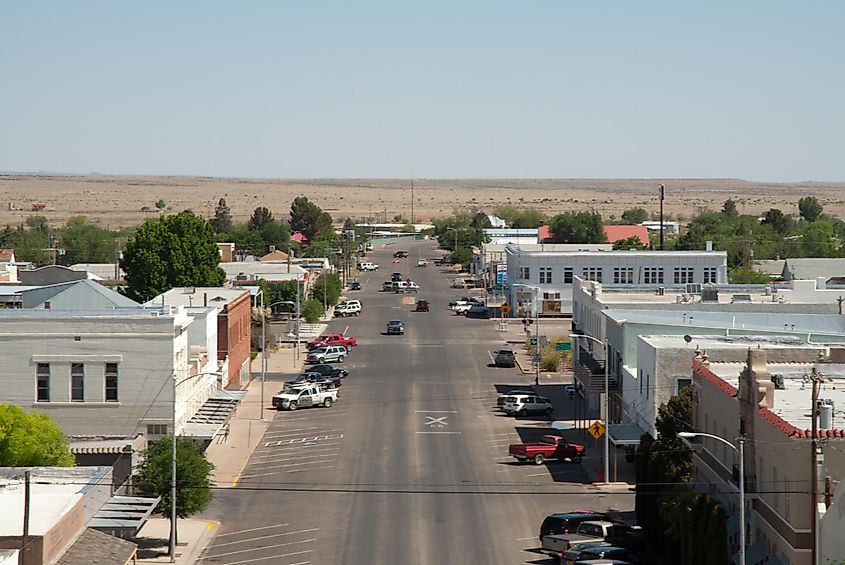 Accessing Marfa involves driving through lonely and isolated stretches where it is not uncommon to find tumbleweeds blocking the road. The word "remote" does not even begin to describe it. It is an experience like no other, and will look like traveling to the middle of nowhere. Yet this is strange; because Marfa is often regarded as America's Coolest Art Town— and accessing the coolest art town in the United States, should not feel like paying penance. Marfa owes its fame to American artist Donald Judd who found love in Minimalism, left the bustle of New York City, and established an art studio and foundation within the town. Today, summer sees art lovers setting foot in town, to sample the handiwork of one of America's finest artists—and savor the taste of a five-dollar burrito.
Dripping Springs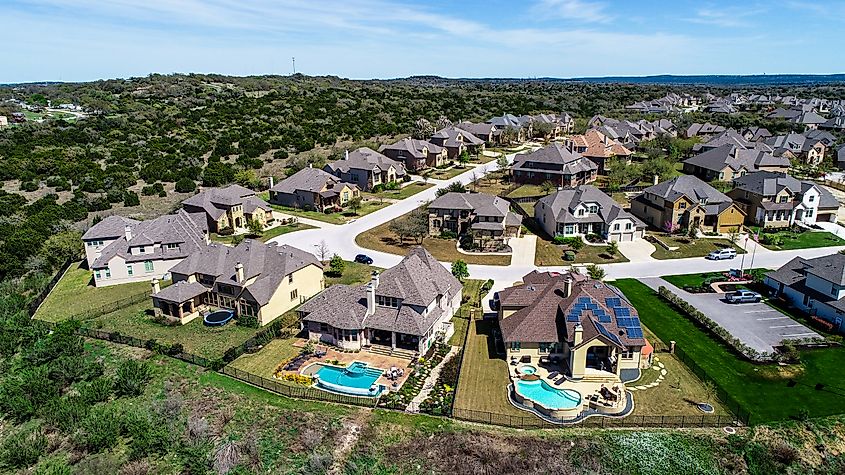 Dripping Springs is a summer vacation hot cake that is conveniently located an easy 38 minutes southwest of Austin, the state capital of Texas. Just like Fredericksburg, Dripping Springs lies in the Texas Hill Country, considered by many the most visually delicious region in the Lone Star State. If you feel like sampling Dripping Springs' culinary scene, check out Texas Hill Country Olive Co. At this beautiful place, you can enjoy a delectable meal, top it up with a generous glass of wine, before embarking on a wine-tasting tour— in an environment that is gorgeous and heart-melting. You may also want to pick a souvenir at Mercer Street, the town's quaint historic district. But when all is said, it will almost be criminal to miss out on Hamilton Pool, a breathtaking natural swimming hole located 14 miles north of town.
The Takeaway
While many entertain the idea that Texas is a below-par summer vacation destination, the Lone Star State is home to several spots that are just as ideal for a summer getaway — as some spots on the East Coast or even the Pacific Northwest. While the coastal plains can be hot, especially in summer, the Texas Hill Country and parts of Southwest Texas will offer a top-notch summer vacation experience. If looking for tiny towns that can act as bases from which to explore this part of America, consider such charmers as Fredericksburg, Fort Davis, and Wimberly—among others we have highlighted in this article.