Texas is famous for its expansive landscapes and spectacular natural features, such as its mountains, lakes, and rivers. The state is also home to many quaint towns that provide tourists with distinctive outdoor experiences. These towns are ideal for a brief vacation from city life because of their beautiful surroundings and welcoming residents. These cutest little towns in the Lone Star State, stand out from the crowd due to their natural features including lakes, rivers, mountains, and state parks.
Wimberley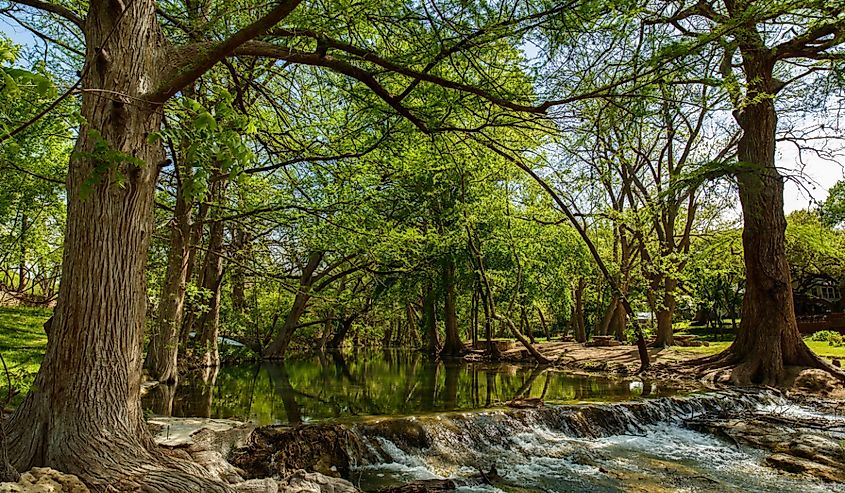 Nestled within the breathtaking Texas Hill Country, lies Wimberley. It is an idyllic town that boasts panoramic views of both Cypress Creek and Blanco River. For those who love hiking, swimming, or picnicking outdoors whilst taking in nature's beauty, there are various state parks to choose from, Jacob's Well Natural Area and Blue Hole Regional Park, to name a few. In addition to its natural splendor, for art enthusiasts or casual shoppers, The Wimberley downtown is full of boutique shops offering unique artisanal products alongside myriad galleries displaying exquisite pieces for purchase between enjoying delectable restaurant fare. The small town also hosts several festivities throughout the year including the annual Texan Water Safari along with other events such as The Arts Fest. Bustling community events also spark energy into daily life here in this lovely corner of South-Western America, earning its place as one of the many majestic hamlets you can find in Texas!
Fredericksburg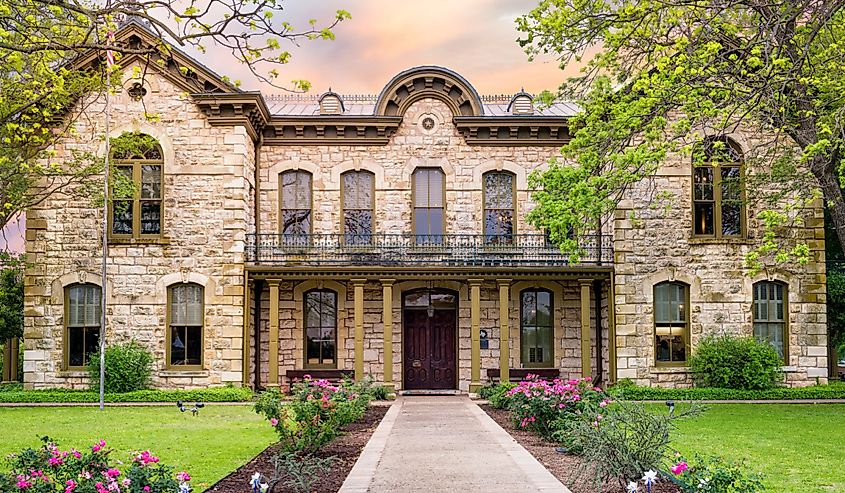 The heart of Texas wine country boasts Fredericksburg. It is a cute town that resonates with its German ancestry through various facets such as the architecture style, culinary experiences, and numerous festivals. Oktoberfest and Christmas Market are among the most riveting ones, dotting the annual social calendar. Enchanted Rock State Natural Area located in this vicinity is an absolute must-visit for outdoor enthusiasts wanting to summit up an enormous pink granite dome culminating into panoramic views, stretching out for miles upon miles. Main Street runs parallel to these natural wonders lined with niche boutiques. If you're looking to stock up on rare finds, Fredericksburg is the place to go. Main Street shops promise plenty of antiquities, interspersed with vibrant cafes proferring exquisite local delights. If you're searching for a quaint, elegant getaway, Fredericksburg adds a unique, zesty charm you'll want to bask in. Welcome aboard unique tours replete with luxurious offerings guaranteed.
Marfa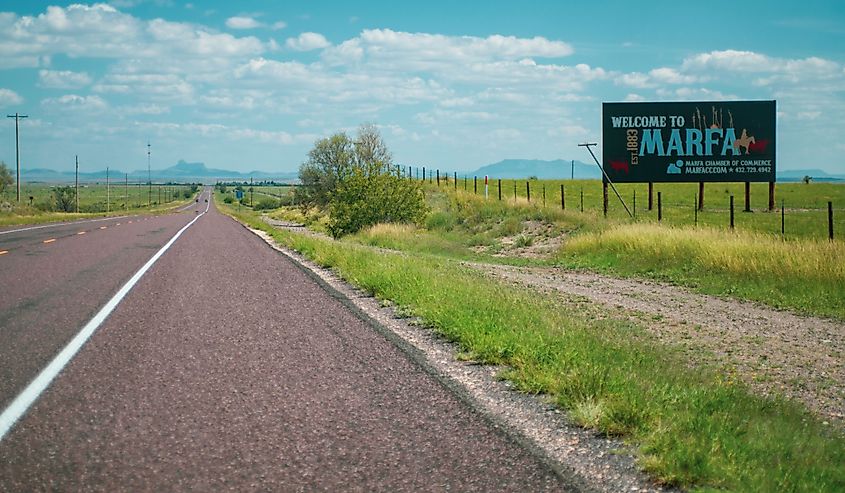 Nestled in the arid region of West Texas lies Marfa. It is an exceptional township that showcases breathtaking natural beauty and a unique array of art experiences. Present within this municipality is Chinati Foundation; a more than average gallery it exhibits contemporary pieces from celebrated artists such as Dan Flavin and Donald Judd. It also encourages the visitors to investigate the enigma behind Marfa's Lights, where unexplained luminous orbs decorate its night sky. The landscape surrounding this town comprises rough terrain with towering peaks paired with vast expanses of picturesque landscapes. It's perfect for avid stargazers or hiking enthusiasts seeking adventure amid desert climates. All these factors contribute to making Marfa a one-of-a-kind destination, instilling tremendous affection among locals and rendering it amongst the most alluring small towns nestled on Texan grounds.
Salado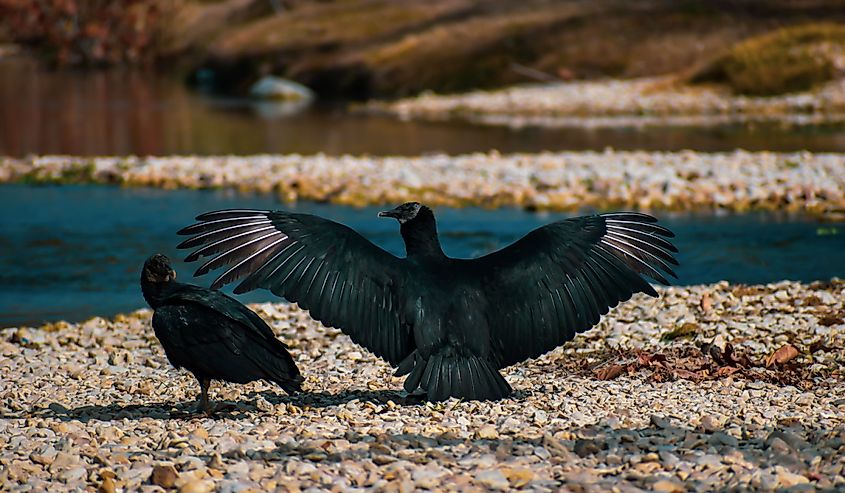 The charming town of Salado, found in Central Texas, offers a distinctive fusion of culture, creativity, and scenic beauty. The town's historic center is home to many 18th-century buildings that have been renovated, as well as art galleries, specialty stores, and eateries. Visitors can explore the town's picturesque scenery through the Salado Creek Greenway Path. Many parks, including Salado Creek Park and Stillhouse Hollow Lake, are also in Salado, where tourists can go hiking, fishing, and swimming. The Scottish Gathering and Highland Games, the Texas Wine and Rogue Art Fest, and other events are among those held in the area throughout the year. Salado is one of the cutest small towns in Texas because of its blend of history, art, and natural beauty.
Burnet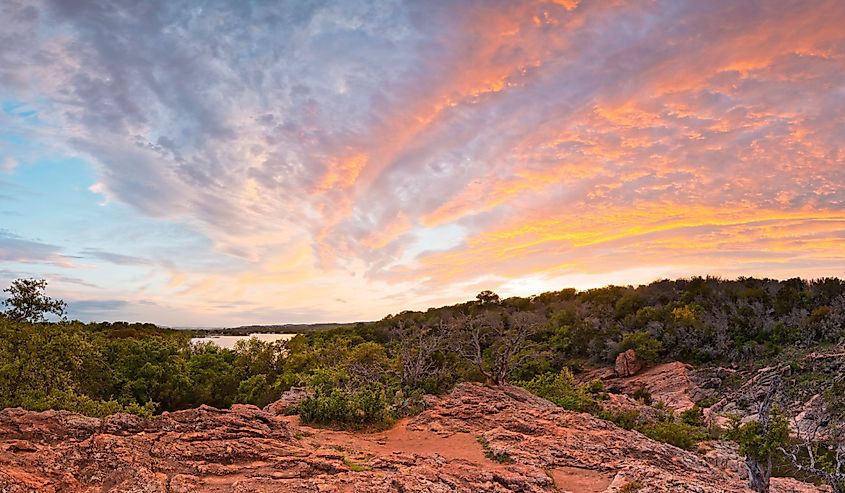 Nestled in the hilly terrain of Texas, Burnet is a cute settlement brimming with natural wonder with an intriguing past. Among its many draws are Inks Lake State Park and Longhorn Cavern State Park. Both offer opportunities for trekking amidst scenic surroundings while also allowing guests to fish or explore cryptic caves. Historic downtown stands as a testament to days gone by. The structures built centuries ago line its streets along with art studios, specialty shops, and dining venues dotted throughout. History buffs can delve into the Fort Croghan Museum. The exhibits showcase mementos from yore when pioneers first set foot in this area during exploration times. The bustling town showcases events galore every year such as The Bluebonnet Festival and even hosts community BBQ Cook-offs. It provides perfect occasions for locals and tourists to revel while immersed in nature's bounty all around. Burnet is amongst the most charming towns in Texas.
Alpine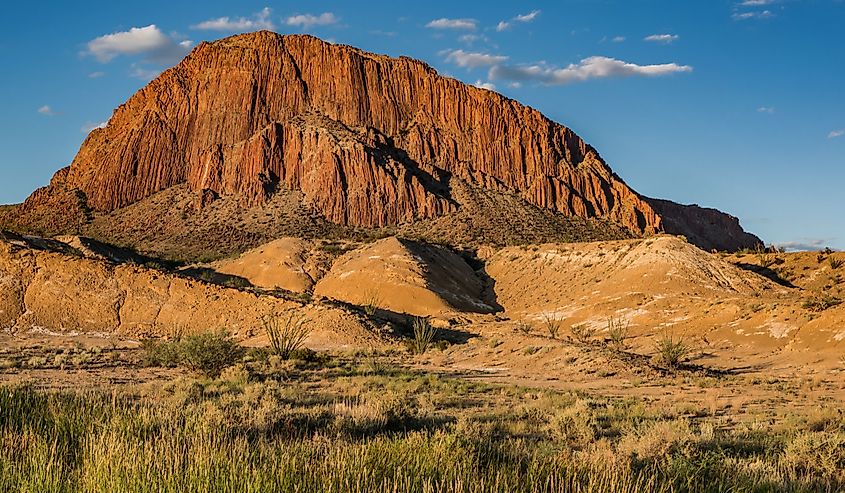 Nestled in the heart of West Texas lies Alpine, a town boasting an array of alluring nature complemented by a unique and vibrant culture. Sul Ross State University anchors this small city where various creative activities occur every year, for instance, Big Bend Cowboy Poetry Gathering and the Texas Cowboy Poetry Gathering. Museum enthusiasts can feast their eyes on The Museum of Big Bend which showcases splendid exhibitions concerning natural resources and its cultural heritage. It's also close to Big Bend National Park which offers spectacular views for tourists who are eager to capture more than just an average landscape. This quaint township has something for everyone. From art galleries showcasing local talent, boutique shops swathed in tourism vibes, or restaurants promising sumptuous meals for everyone's appetite. Alpine's distinctive charm will not disappoint!
Jefferson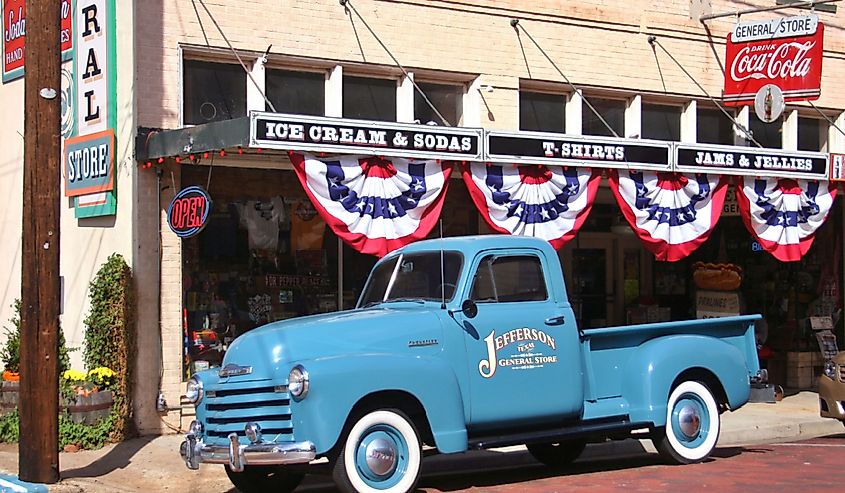 The East Texas town of Jefferson is a window into the state's history, with various locations to explore. The Carnegie Library and Historical Museum are two spots that can provide insight into this area's past. Another attraction in the region includes taking a ride through historical landmarks via railroads while overlooking picturesque surroundings from above ground level. Exploring antique shops, specialty stores or restaurants will all make for an unforgettable experience within downtown Jefferson. Caddo Lake State Park boasts natural beauty abundant with wildlife such as cypress trees and interactive waterways, all within minutes of historic Jefferson. Visitors should consider it one of the most charming small towns throughout Texas given its blend of historical significance and unspoiled scenery which remain unparalleled.
Gruene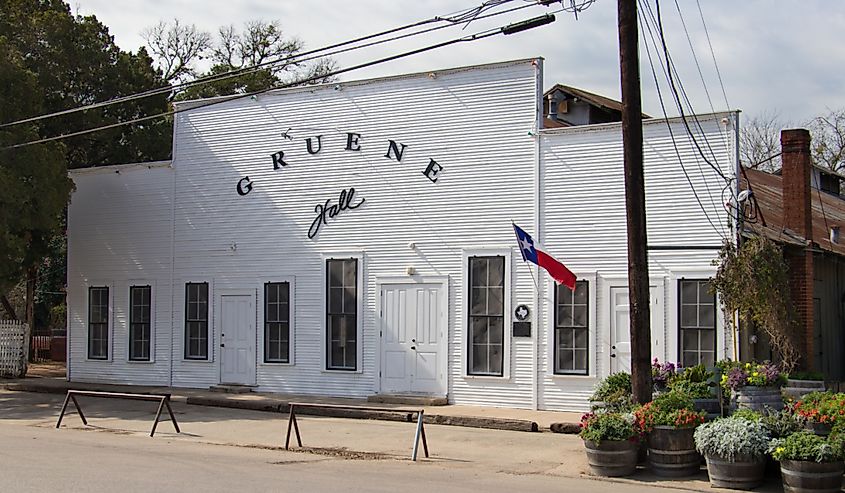 Nestled close to New Braunfels, the quaint hamlet of Gruene presents an enchanting combination of yore, music, and picturesque landscapes. One can find Texas' oldest dance hall in this village, Gruene Hall. Gruene Hall has hosted musical greats such as Willie Nelson and George Strait on its stage. Tourists may also delve into history by exploring restored landmarks dating back centuries within the precincts of the historic district, aptly named Gruene Historic District since it highlights well-preserved architecture from the late 1800s era. Gruene is near Guadalupe River where guests are free to explore various water sports which include kayaking, tubing, and fishing experiences amongst other activities available along the banks. It indicates why Greune epitomizes what one imagines a quintessential small Texan town should be.
Rockport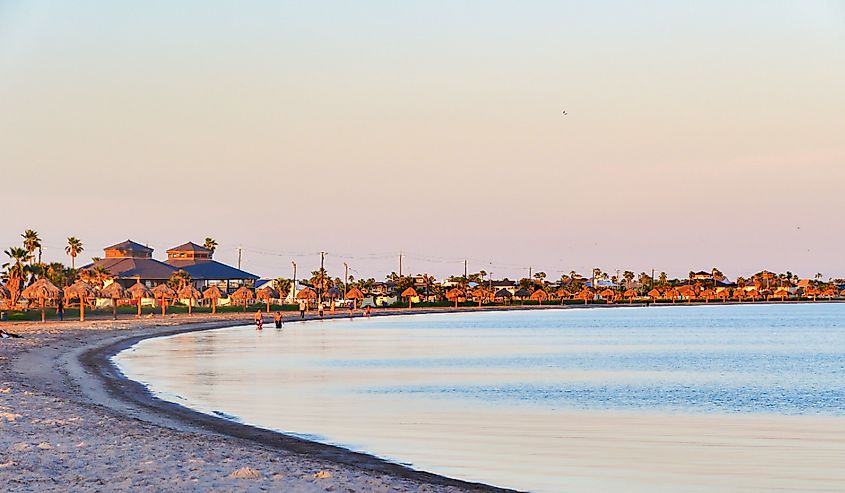 Rockport is a little town near Corpus Christi that has a rich history and stunning vistas of the Gulf of Mexico. The Maritime Museum in Texas preserves the state's maritime history, and visitors can tour the renovated Victorian home at Fulton Mansion State Historic Park. The Aransas National Wildlife Refuge is a popular destination for birdwatchers since it is home to critically endangered whooping cranes. Before attending cultural events like the Rockport Art Festival or Seafair festivals throughout Rockport's yearly calendar, explore the downtown area's lively art galleries, boutiques, and eateries. Each showcases what makes Rockport one of Texas' most picturesque cities, surrounded by the alluring sea.
Georgetown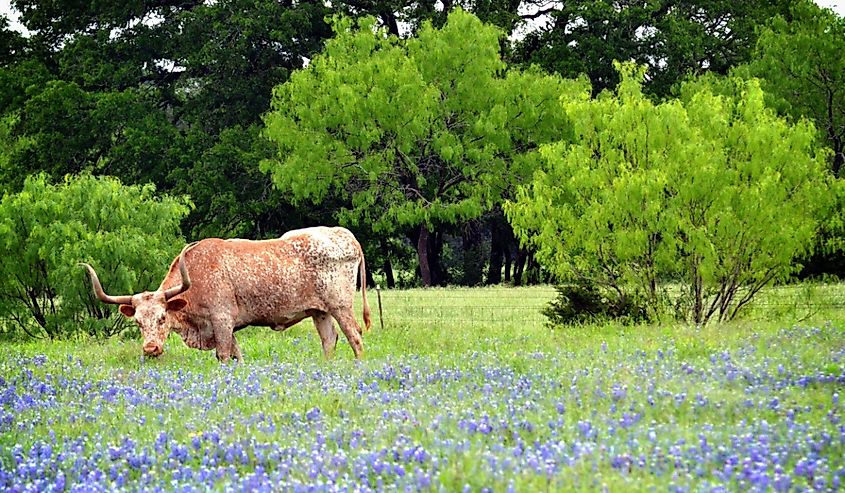 Located in the heart of Central Texas, lies Georgetown. It is a quaint and scenic small town. One thing that stands out about this charming cute town is its historic downtown area. Boasting Victorian-style architecture, restaurants, and boutique shops that will undoubtedly leave travelers awe-struck. Georgetown's location makes it ideal for anyone who loves nature as well. This beautiful Texan gem resides close enough to several natural wonders such as Lake Georgetown and the San Gabriel River which is open for kayaking. Georgetown is the perfect spot for fishing or hiking for those seeking a quick day trip. The parks here are something worth visiting along with Inner Space Caverns taking the center stage where visitors can explore underground caves through guided tours. This idyllic paradise should definitely be on Texan-travelers bucket lists if looking for cute towns known for both historic charm and incredible natural marvels.
Nacogdoches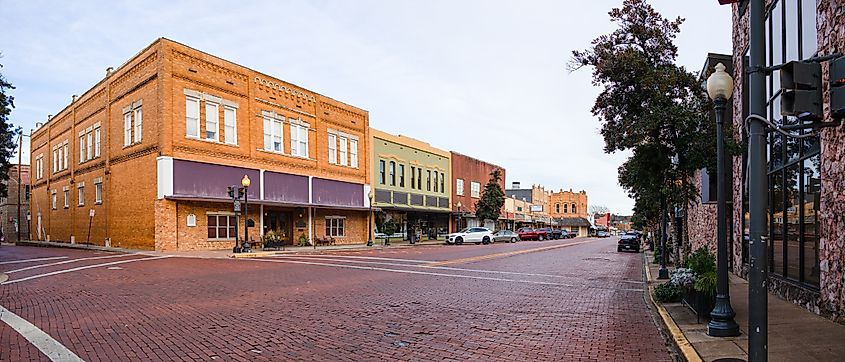 Nestled within East Texas lies Nacogdoches, a petite town that delights visitors with its combination of historical significance and scenic charm. Various landmarks in town can commemorate its storied past, such as the Stone Fort Museum which displays relics from both Native American and pioneer communities. Tourists can savor nature at places such as Ruby M. Mize Azalea Garden where over 1,000 varieties of azaleas can be found. Lanana Creek Trail features ample opportunities for hiking, along with birdwatching expeditions on bicycle routes as well. Lake Nacogdoches Recreation Area offers boating access and premier fishing spots among other outdoor activities. Needless to say, boredom would be impossible while visiting this charming place. Nacogdoches is a great destination for outdoor enthusiasts and rightfully earns its spot as one of the cutest small Texan towns.
Many quaint, tiny towns in Texas provide breathtaking natural beauty, rich history, and thriving cultures. Each destination on this list has earned its place because of its distinctive charm and attractions. These small communities have something to offer everyone, whether that is discovering the natural splendor of the Texas Hill Country or taking in the bustling art scene in West Texas. Pack your luggage and head for the road to explore Texas' loveliest tiny towns.