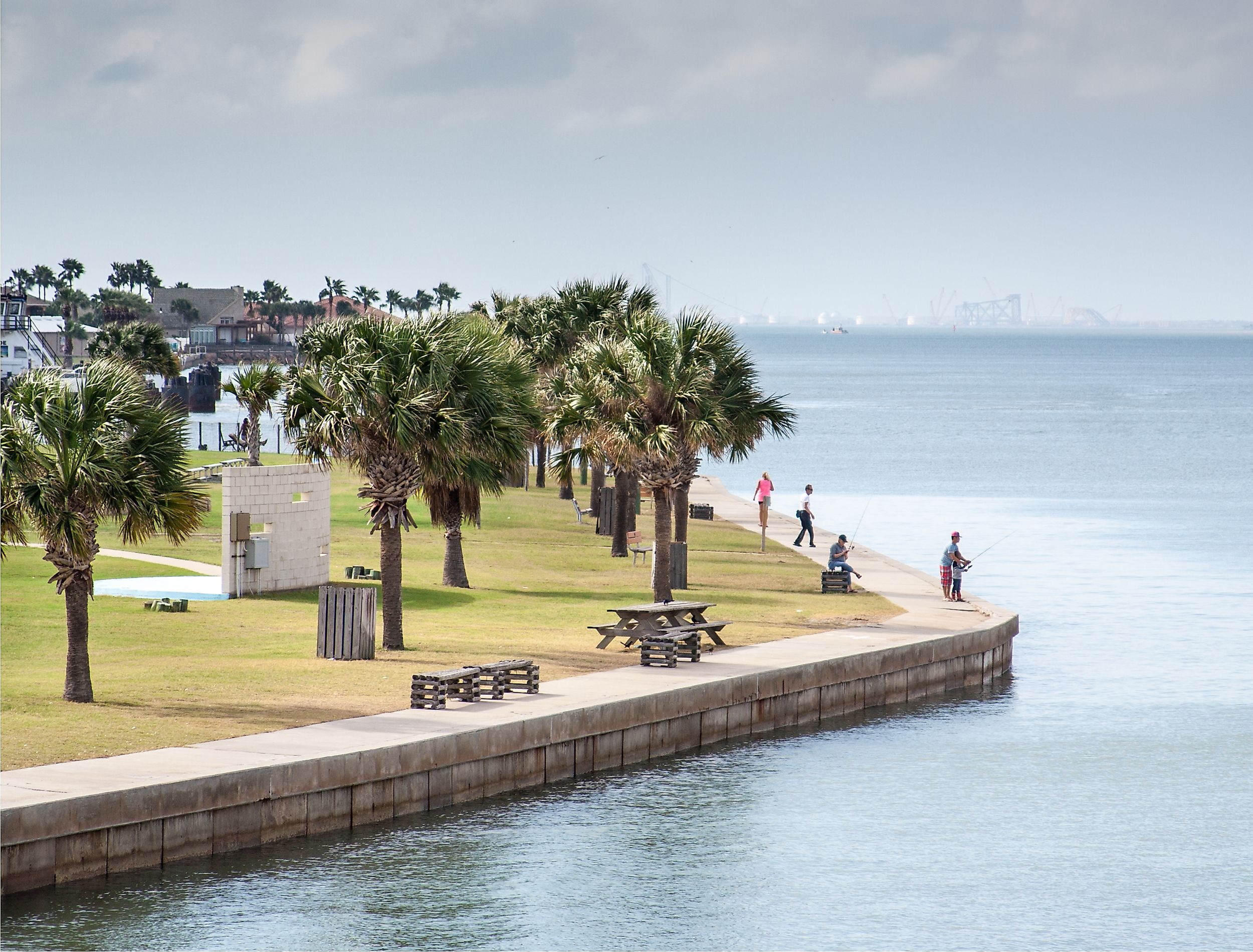 The Best Small Towns to Retire In Texas
The United States' second-largest state is home to vast outdoor spaces, pleasant weather, and many welcoming towns loved by their senior citizens. These 12 small towns beckon to spend very enviable Golden years in Texas.
Bastrop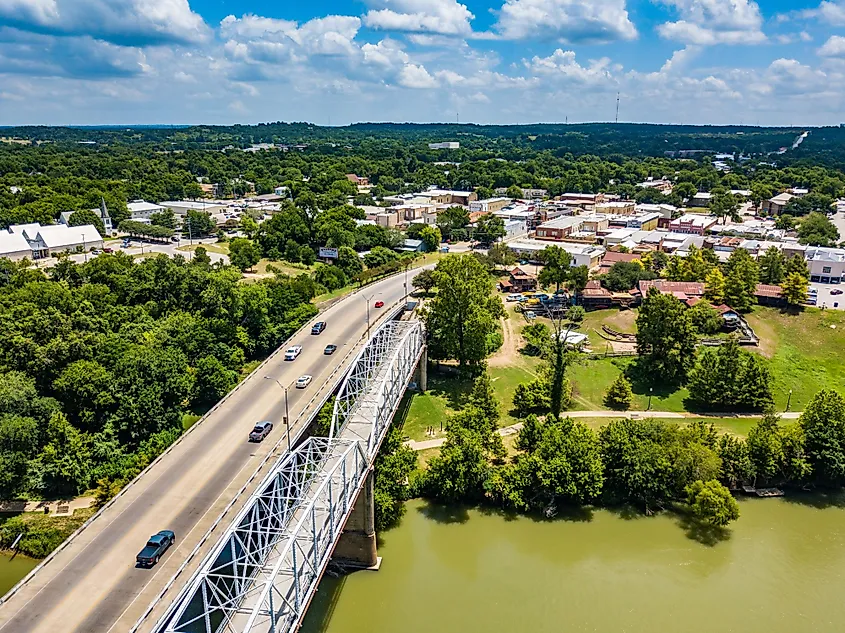 Set south-east of Austin, the small town of under 9,000 residents is an excellent place to live out the Golden years in the outdoors with next-door attractions of Lake Bastrop and Bastrop State Park. Set on the Colorado River, one can spend days fishing and paddling or stroll around the banks and relax in the fresh air within views. Spanning the river, the beautiful suspension bridge is great for hiking, biking, walking, or jogging across for more scenic vistas. Back in-town awaits one with a zoo and other family-friendly activities, while the seniors especially enjoy the historic downtown area, reminiscent of the olden days. With cheaper housing prices and lower property taxes, one can find a great place to settle and have money for hobbies and entertainment. There are also many superb health care facilities in Austin, only 30 minutes away. 
Boerne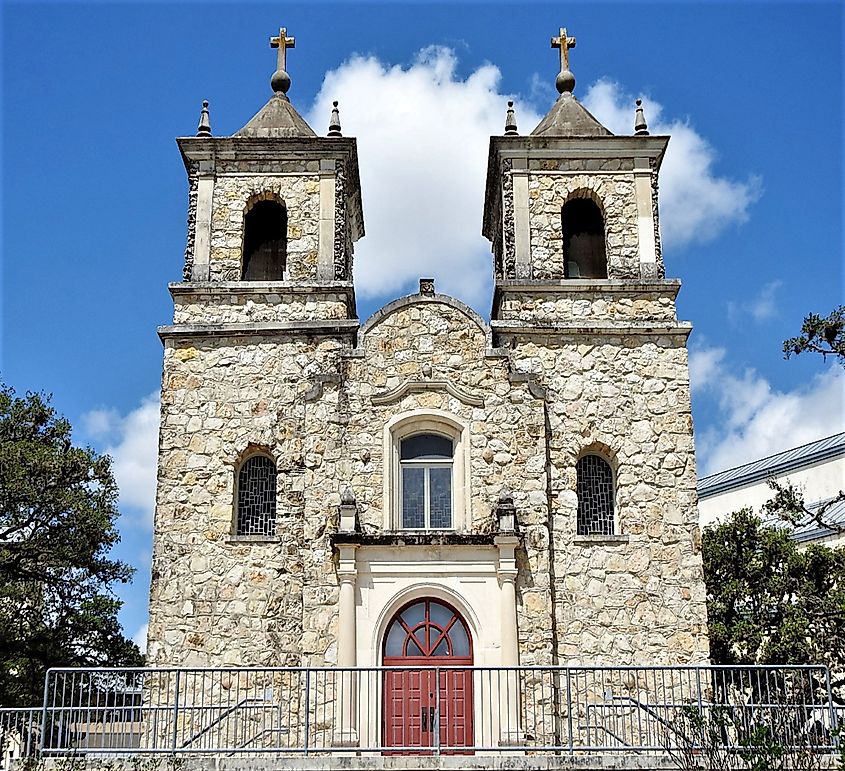 Pronounced "Burnee," the town is steeped in German history for a unique atmosphere to retire in the state. Located in central Texas, just 25 minutes north of San Antonio, the thriving arts community is full of great restaurants and shops tucked behind beautiful historic facades. One will find an impressive selection of breweries and beer gardens nodding at the town's heritage, while the Boerne Market Days pays homage to the local artisans on the streets. Set-surrounded by breathtaking outdoors, one can enjoy endless vistas from the many parks and trails. The Cibolo Nature Center and Farm are known for bird-watching and hiking, while the Boerne Lake will attest to water sports fanatics who dreamed of retiring by a lake. Other community-bound events include the Dickens on Main classic holiday celebration with parading characters and carriages.
Burnet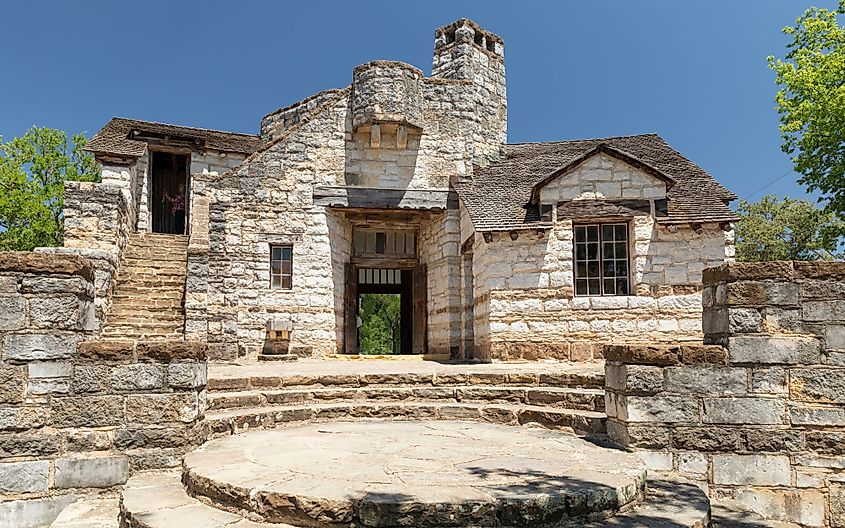 The "Bluebonnet Capital" small town of Burnet is a highly demanded locale for retirement in Texas. The quaint community set an hour away from Austin on Highway 281 is home to some 6,500 residents, with 20% over the age of 65. The town is great for families with the Central Texas College and multiple 4-year colleges in and around Austin, as well as median home prices of under $200,000. Burnet provides senior residents with a community meal delivery program, and there is easy access to the local Seton Highland Lakes Hospital. The active will rejoice in quality fishing opportunities on Buchanan Lake, as well as hiking at Inks Lake State Park and to the Eagle Eye Observatory. Attractions in-town include three great city parks, a golf course, an Air Force Museum, a living history museum, and local wineries. 
Childress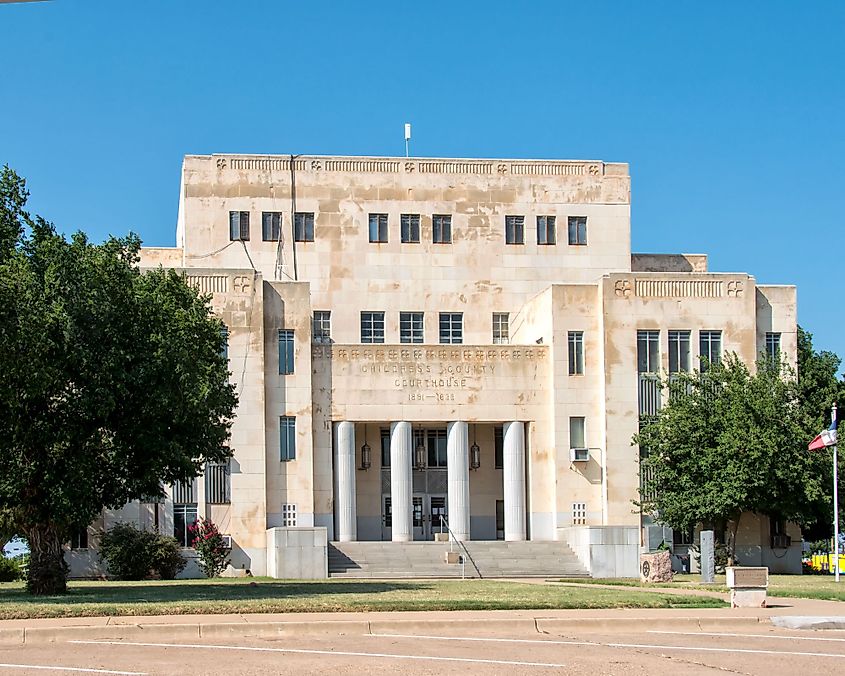 Set between Amarillo and Wichita Falls, with the nearest city 1.5 hours away, Childress offers a true respite for the Golden years. The sleepy farming community is a highly demanded place to retire, home to some 6,000 residents, with 12% over the age of 65. Featuring a median house price of just above $90,000, Childress also benefits from a top-notch healthcare center. Historically a stop on the Fort Worth and Denver City Railway line, the town still sees new faces in the passer-by visitors on the way to the Panhandle. Sustaining its agriculture from the past, one has constant access to fresh farm produce for home-cooked meals and close-knit gatherings. For activities, there's the Fair Park with golf, a community pool, and hiking trails, while the Mashburn Event Center and Rodeo Arena host regular events.
Dripping Springs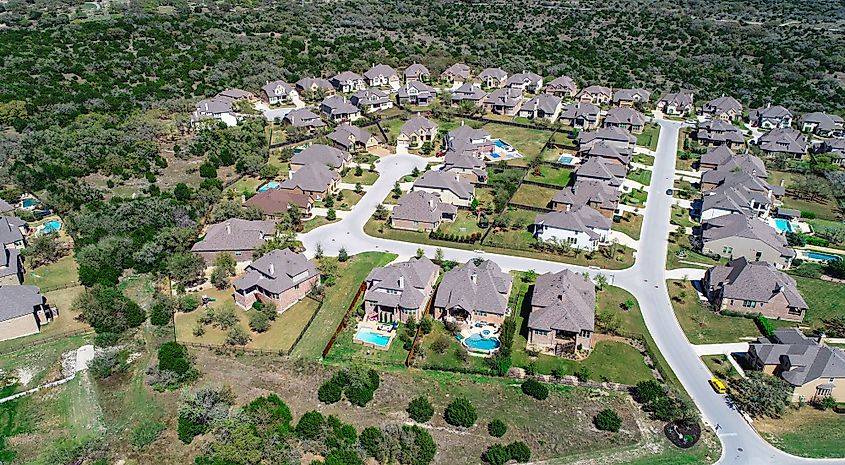 Dripping Springs is a popular retirement community in Texas for a fine mix of suburban feel in town, rural nature around, and tons of activities to pursue. The "Gateway to the Hill Country" is embraced by scenic wonders, along with beautiful state parks and the breathtaking Hamilton Pool Reserve just next door. Despite its small size, one will find a quaint and historic center filled with restaurants and cafes in between eight different breweries. Dripping Springs features safe and quiet surroundings, with 80% lower crime rates than the rest of the state. Ranking high in liveability, it is one of the best small towns to retire in Texas, while the big city amenities in Austin are only 35 minutes away.
Fredericksburg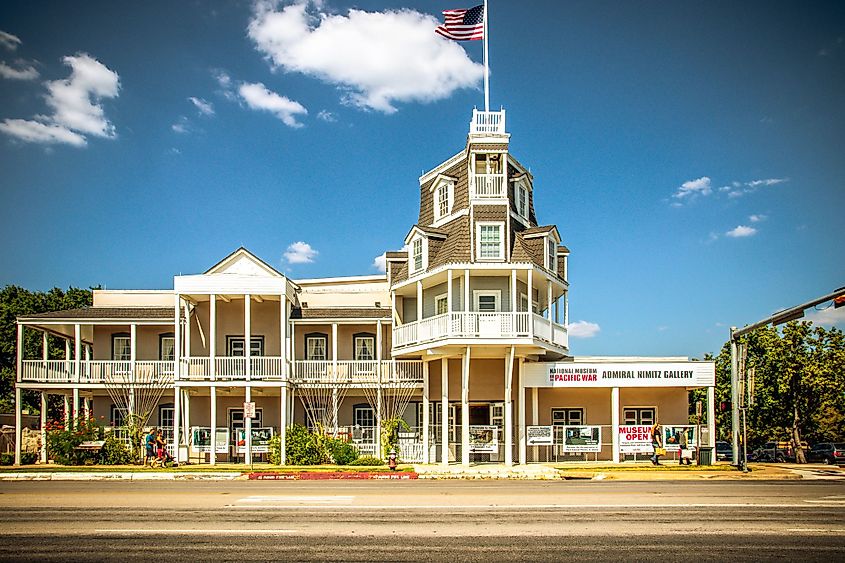 Set in the Texas Hill Country, 78 miles west of Austin, Fredericksburg is a popular choice among retirees in Texas. The low crime rate, mild climate, and 10% cheaper housing than the rest of the state make the town highly liveable, as attested by its 10,000-some residents. The town is a treasure cove with over 700 historic structures and the 3.5-acre Pioneer Museum housing artifacts of the early German settlement in the area. Some landmarks include the historical White Elephant Saloon, Nimitz Hotel, Fort Martin Scott, as well as the Lyndon B. Johnson State Park just on the outskirts. Retirees also get easy access to professional doctors, exotic restaurants, many shops, recreation facilities, and wine tastings.
Granbury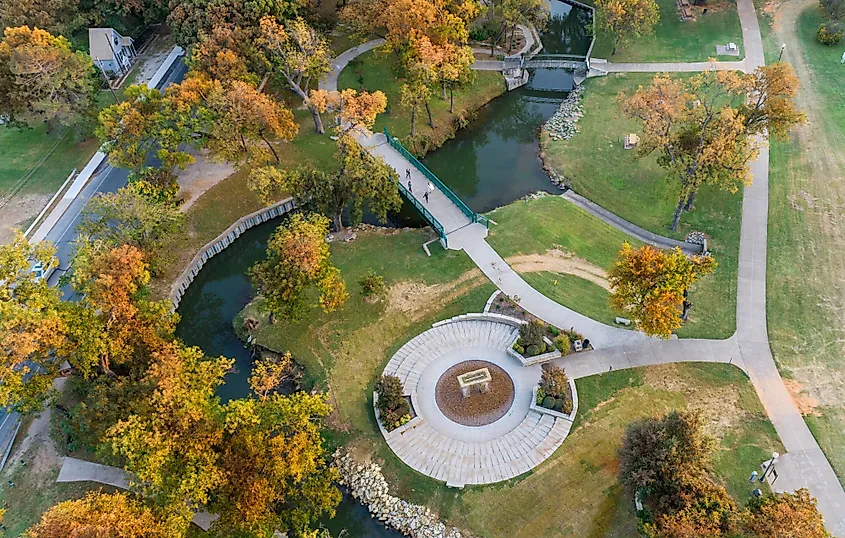 Despite the higher cost of living, retirees flee to Granbury for life on the lake and easy access to great amenities right in-town. Perfect weather makes it easy to enjoy the annual festivals and many 18-hole golf courses. Granbury is home to about 8,000 residents, with 27% local senior citizens and many more retirees who came to settle. The historical town was also resided by Davy Crockett's family after his death. The lively and beautiful historic town square features a varied-restaurant scene with outdoor seating, as well as breweries, and boutiques, while the Fort Worth metro area is only 50 miles southwest for more outings. Known for highly walkable streets, the town offers easy access to the scenic Granbury Lake right from the square, as well as nearby grocery shopping throughout.
Horseshoe Bay
Set just outside of Austin, the lovely small town of under 5,000 residents is a great place for golf lovers who also want to retire by the beach. Horseshoe Bay is surrounded by the natural beauty that makes many willing to spend a little extra on the houses with great outdoors at the doorstep. One will quickly get used to living by the blue waters of the beach to spend endless days basking on the sands-embraced by green spaces for strolls and relaxation in the shade. Many also come for the great retirement community feels with a range of amenities and activities to suit any taste, as attested by the senior citizens comprising over half of the population. Golfing enthusiasts will rejoice in making new friends with many like-minded locals for daily games, while other ways to immerse in the community include bingo and bridge clubs, as well as gardening.
Kemah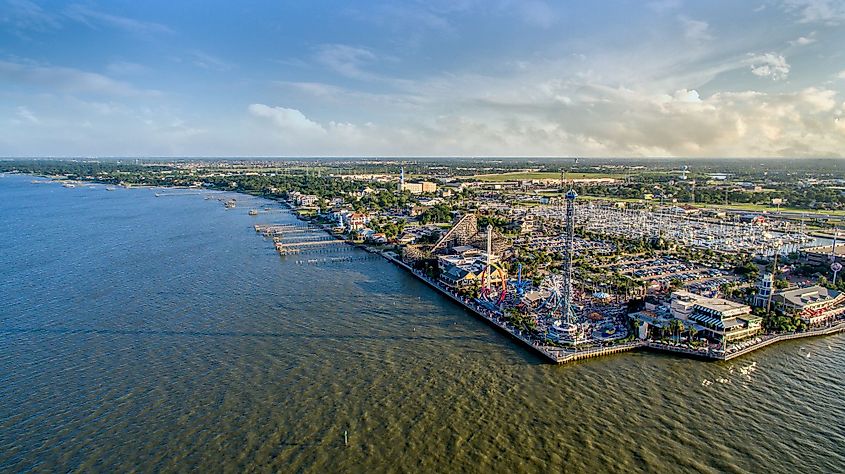 The small city on Galveston Bay with under 4,000 residents is known as the "Gateway to the Bay." It is an excellent choice to spend the Golden years for those seeking a quiet life by the water but still want access to a plethora of outing opportunities. With a great selection of restaurants, bars, parks, as well as several golf courses, one is sure to find their niche in Kemah. The wonderful Kemah Boardwalk is beloved by whole families, offering beautiful views and waterfront dining. There are also theme-park rides for when the grandkids are in-town, a variety of fun shops, and even nightlife. With so much to offer, one will be surprised that the monthly cost of housing in Kemah is some $300 less than the state's average, while healthcare services are available for all residents. 
Mineola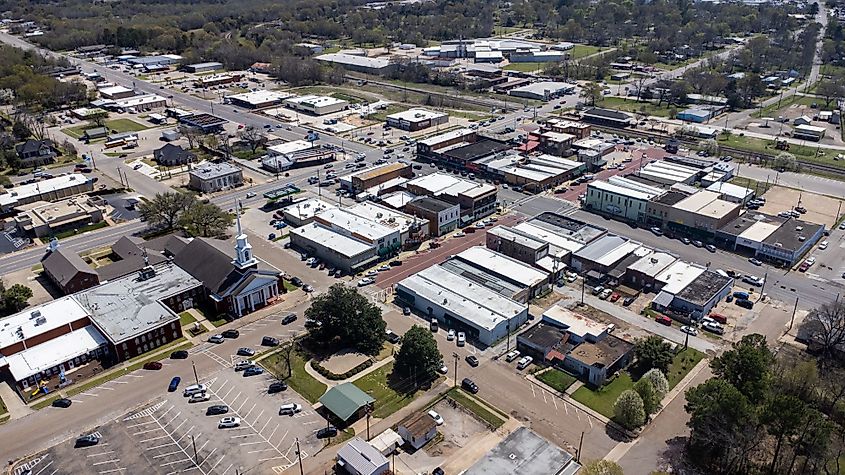 Set in Wood County, the heart of East Texas, Mineola is a lively small town of fewer than 5,000 residents. It is the most suitable place for those who want to retire in style, with the incredible downtown scene featuring fashion shops, a winery, and even yoga places. The beautifully-restored Historic Downtown District is full of antique shops, local restaurants, as well as rustic bars, and cozy cafes. The Wal-Mart Superstore can fulfill all of the grocery-shopping needs while living in Mineola is less expensive than in other small towns, which makes it easy to attain the fulfilling and relaxing retirement one deserves. Set embraced by 2,900 acres of natural preserve, it is also a dream destination for those who love wildlife and outdoor pursuits. The retirees, who make the decisive move to buy, will find average houses for around $200,000.
Port Aransas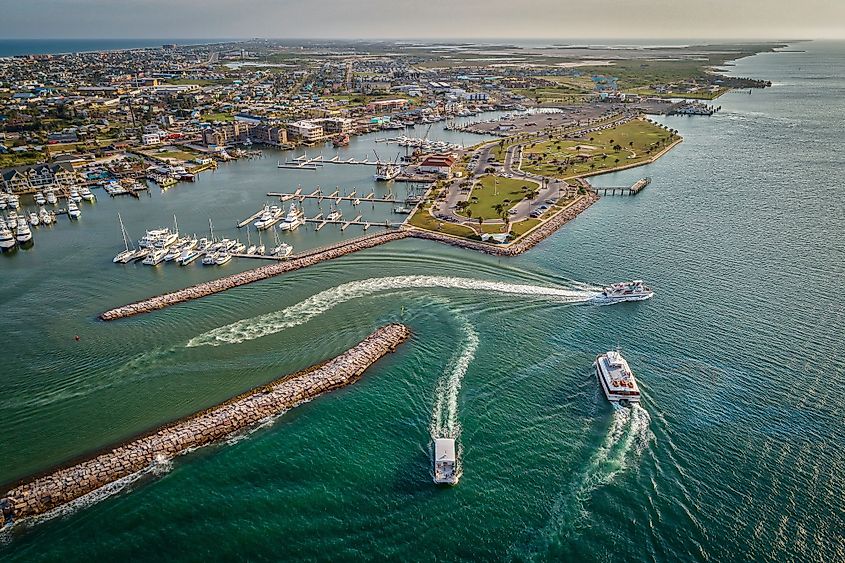 Another coastal town with sandy beaches and gentle waters under sunny skies, Port Aransas, is a retirees' dream come true. Perched on the Gulf of Mexico, one will be "engulfed" in fishing, bird watching, and strolling along the six miles of the beautiful shore. The town screams with pleasure, from the atmospheric port setting to brightly-colored houses set stark against the sea, to dining options with a selection of casual fresh seafood restaurants. There is the popular new Cinnamon Shore community for those retirees who want to keep excitement part of their daily lives. The seniors adore getting around in golf carts, while the active enjoy biking to and from the beach. Aside from drawing a small crowd of curious visitors during the high season, Port Aransas retains a small-town feel with a relaxing vibe and community-minded residents. 
West Lake Hills
Situated along the Colorado River's shores, the small town is only 6 miles outside of the state's capital Austin. More suburban than rural, West Lake Hills retains a small-town atmosphere while offering easy access to big-city life and amenities. One can make the 15-minute drive to downtown Austin for a cultural event or a special dining experience and come back to the quaint townscape for the nightcap. With a great set of services on-premises, as well as wonderful natural attractions, the higher-than-average home prices make it worth the move for many. There's the wildly beautiful Lake Austin for basking in the sun, all kinds of boating, and other water pursuits, while the escarpment of green space around is perfect for fresh-air strolls and relaxation in the shade.
One will attain a vacation-feel life in a heartbeat when retiring in these small towns of the Lone Star State. The comprehensive list, including many beach communities, is a great place to start researching for a place to spend the Golden years.