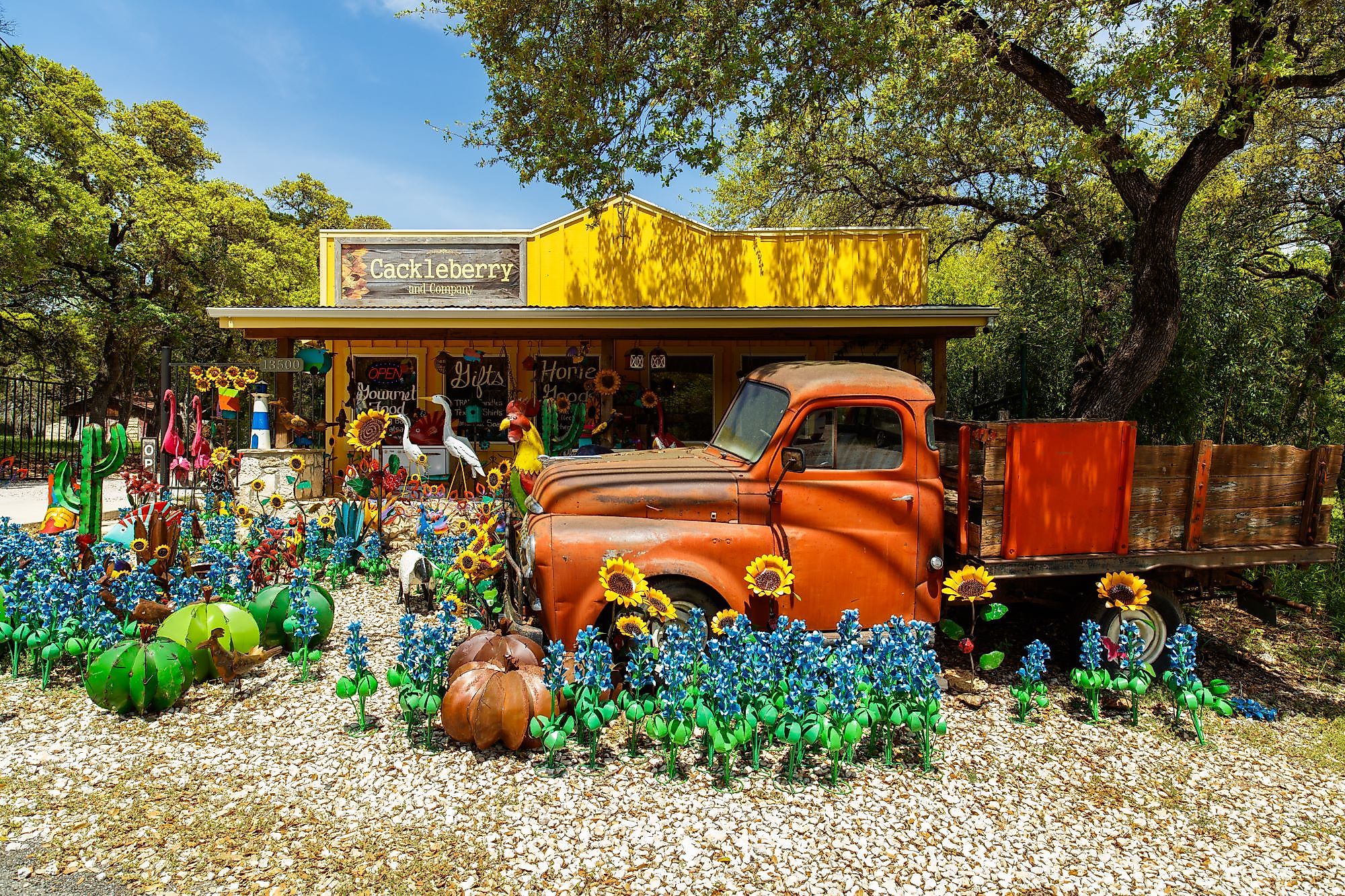 Wimberley is a small town situated in Hays County in the US State of Texas. Fondly regarded as "A little bit of heaven" in the region, it is known for its towering cypress trees, a variety of wildflowers, natural swimming holes, and rich fauna. Wimberley is predominantly a ranching town, but its secluded location, stunning topography, and the allure of its small-town life have transformed it into a popular homeowning destination among the wealthy.
Geography And Climate Of Wimberley

Wimberley is located 58 miles to the southeast of Austin and 38 miles to the northwest of San Antonio. It lies at the confluence of the Blanco River and Cypress Creek. Perched atop the Edwards Plateau, Wimberley is close to the center of the Texas Hill Country, a region well-known for several rolling hills and underground caves. The climate of Wimberley is humid subtropical, typical of the majority of Texas. Summers in Wimberley are hot and humid, with the average high temperature being 88 °F. Winters are mostly mild, with the average high temperature being 67 °F. The hottest month is August, with an average high temperature of 94 °F, while the year's coldest month is January, with an average low temperature of 40 °F. Wimberley has an average of 300 days of sunshine a year and 37 inches of annual rainfall.
History Of Wimberley
As evidenced by the flint chips and stone tools found along the rivers and the now-extinct stream beds, the first inhabitants of Wimberley were semi-nomadic Native Americans. After 1845, when Texas received statehood, families began to move into the region, attracted to its natural beauty and abundance of springs. Initially, the area was developed as a trading post along Cypress Creek. In the early 1850s, William C. Winters, a veteran of the Battle of San Jacinto, moved to Wimberley, which was known as Glendale at the time. Because of his substantial contributions to the town, which involved setting up a sawmill and a grist mill, Glendale was renamed Winter's Mill. Winters died in 1864, after which the mill was passed down to his son-in-law, John Cude, and finally bought by Pleasant Wimberley. Wimberley was known to be a generous man who not only expanded the mills but also established a church and a school in the town. In his honor, an application was made in 1880 for a post office for "Wimberleyville." The postmaster removed the word "ville," and the town finally got its present-day name, Wimberley.
The Population And Economy Of Wimberley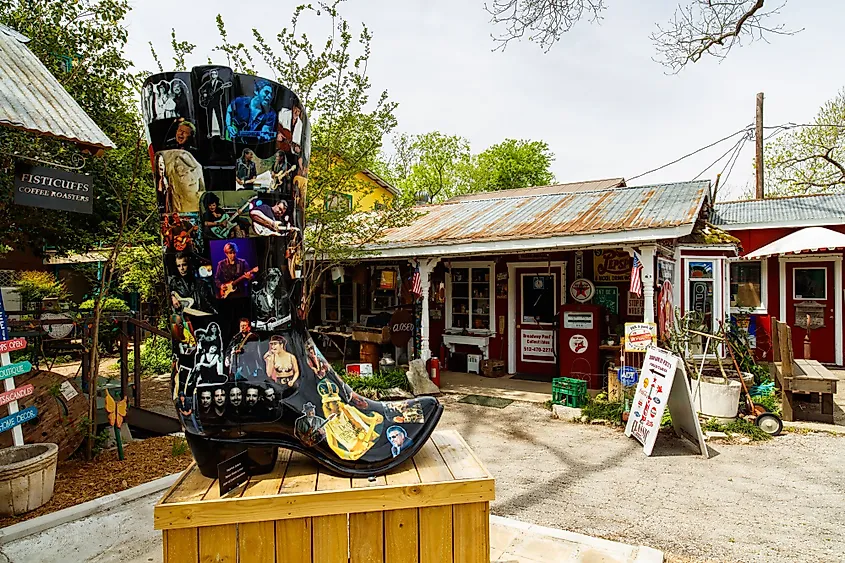 As per the latest US Census, Wimberley has a population of 3,168, with a growth rate of 3.02% annually. With an area of 23.19 sq. km, the town's population density is 139.35 per sq. km. In terms of racial composition, the population is predominantly White (81.54%), followed by Hispanic/Latino (13.63%), and other racial groups ranging from 3.31% to 0.04%. The population's average age is 54.6 years, 44 years for males and 59.3 years for females.
The top three most prominent industries in Wimberley are accommodation and food services (291 people), construction (180 people), and educational services (137 people). The median annual household income is $64,141, which is less than the national median annual household income of $65,295. Wimberley's tourism and real estate industries have also been growing thanks to its natural beauty and close proximity to big cities.
Attractions In Wimberley
Blue Hole Regional Park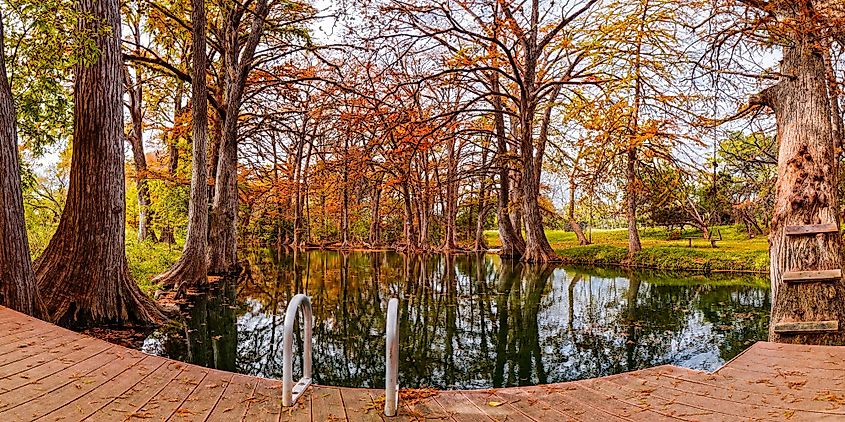 Situated deep in the center of Texas Hill Country, just a few minutes from downtown Wimberley, Blue Hole is among Texas's most famous natural swimming holes. Fed by the iconic Cypress Creek, its clear blue-green waters are cool enough for a fun and refreshing swim in the summers. There is a grassy swim lawn for those who wish to relax and sunbathe and rope swings for those who seek a bit of extra thrill. The rest of the Blue Hole Regional Park has 126 acres of nature trails, a basketball court, a playground, and an amphitheater. It is also a popular cultural hub and hosts art festivals and concerts in the summer months.
Wimberley Valley Museum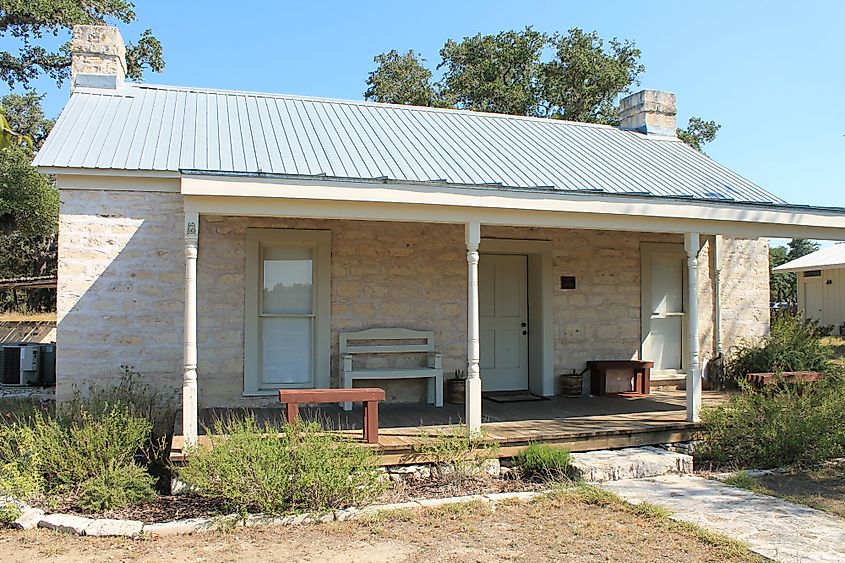 The old and understated limestone building known as the Winters-Wimberley House served as the residence of two of Wimberley's most iconic families of William Winters and Pleasant Wimberley. Now, it is home to the Wimberley Valley Museum, which takes visitors on a journey into the town's history, its early settlers, and the mills that contributed to the establishment of the town as it now exists. With its intriguing display of photographs, antique furniture, and easy-to-read storyboards designed by the renowned and now retired exhibit designer Jic Clubb, this quaint little museum is a must-visit for history buffs.
The influx of nature enthusiasts and millionaires seeking a respite from the big-city life has transformed this once sleepy little town into a vibrant tourist destination with many exploration and rejuvenation opportunities. Here one can sit back and relax while enjoying the finer things in life, such as its wineries, breweries, art galleries, and markets. For the adventurer, too, there are plenty of options, from ziplining across its canyons to embarking on one of its many nature trails.