Fredericksburg is a small town in the US State of Texas. Founded in 1846, the town was named after Prince Frederick of Prussia, and old-time German residents often referred to Fredericksburg as "Fritztown." Fredericksburg is well known as the home of Texas German, a dialect spoken by the first generation of German settlers who refused to learn English. The Fredericksburg Historic District was listed on October 14,1970, in the National Register of Historic Places.   
Geography And Climate Of Fredericksburg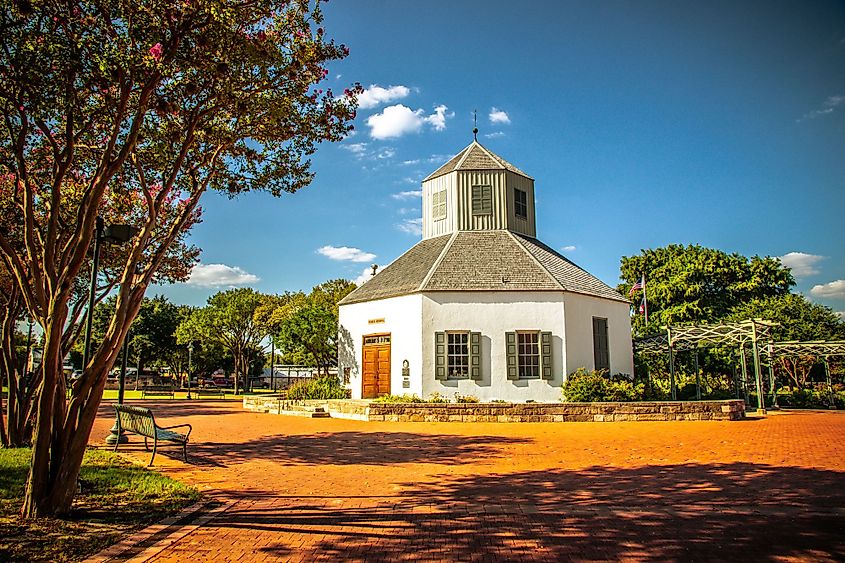 Fredericksburg is located to the east of the center of Texas's Gillespie County, approximately 110km north of San Antonio and 126km west of the state's capital city of Austin. As per the United States Census Bureau, the city covers a total area of 22.3 sq. km, the vast majority of which is occupied by land.
Fredericksburg experiences a humid subtropical climate with sweltering summers and usually mild winters. The average temperatures range from 28°C during the summer months to 9°C during the winter months.
The Population And Economy Of Fredericksburg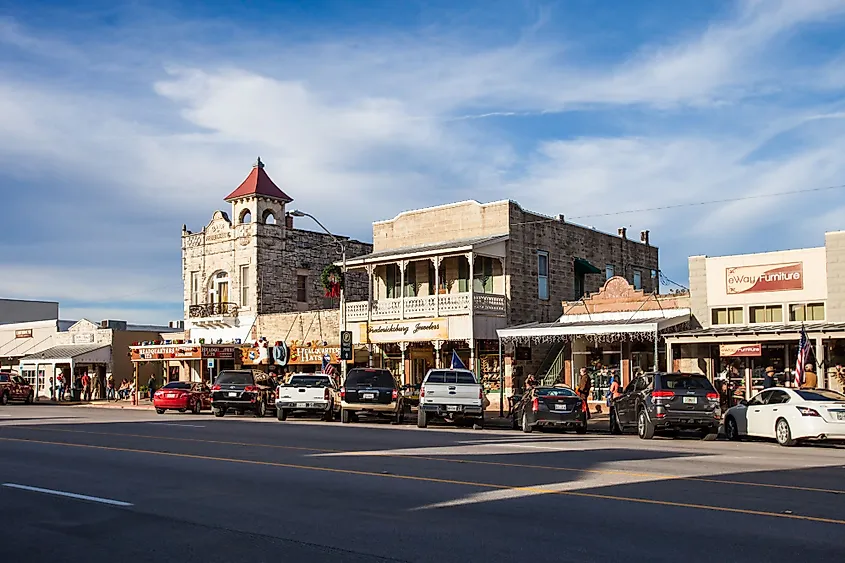 In 2020, it was reported that Fredericksburg had a population of 11,931 inhabitants. Fredericksburg is currently growing at 1.23% annually and has increased by 13.30% since its most recent 2010 census. As per the current American Community Survey, the racial composition of Fredericksburg was as follows: 89.97% Caucasian (White), 5.29% Native Americans, 0.12% Black or African Americans, 0.02% Asians, 3.01% two or more races, and 1.59% identified as being of the Other Race. Additionally, in 2019 it was reported that 26.7% of the residents of Fredericksburg identify as Hispanic, with 20100 people identifying as White (Hispanic) and 595 people identifying as Native Americans (Hispanic), making these two demographics the second and third most common ethnic groups, respectively. In Fredericksburg, the average household income is $78,490, with a poverty rate of 9.80%. In recent years, the median rental costs have come to roughly $964 a month, with the median house value being $275,500.
Tourist Attractions In Fredericksburg
Fredericksburg is filled with activities for tourists ranging from shopping, wineries, outdoor activities, historical sights, restaurants, and live entertainment. Some of these sights include the following.
National Museum of the Pacific War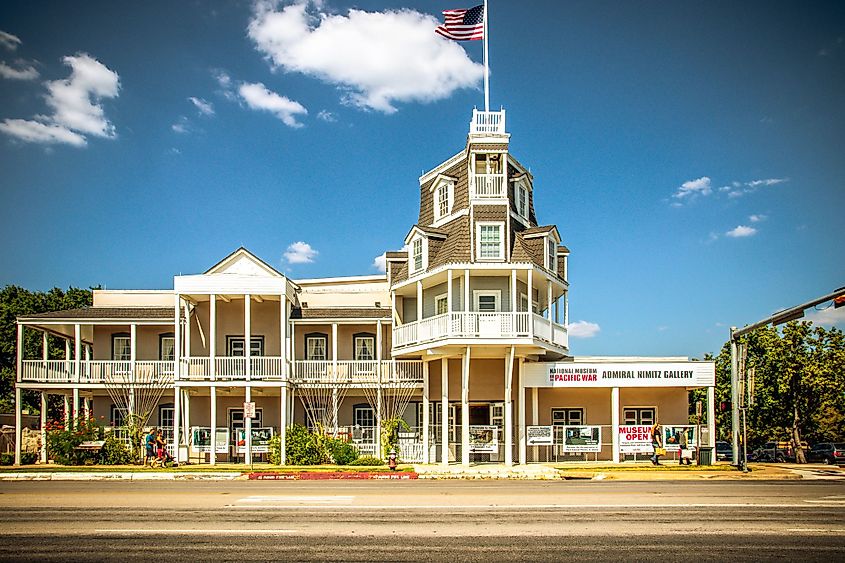 This museum in Fredericksburg has been dedicated to all those who served in the Pacific War. The museum has expanded and undergone many forms of expansion within the past ten years and is now one of the world's premier museums about World War II's Pacific Theater. 
Enchanted Rock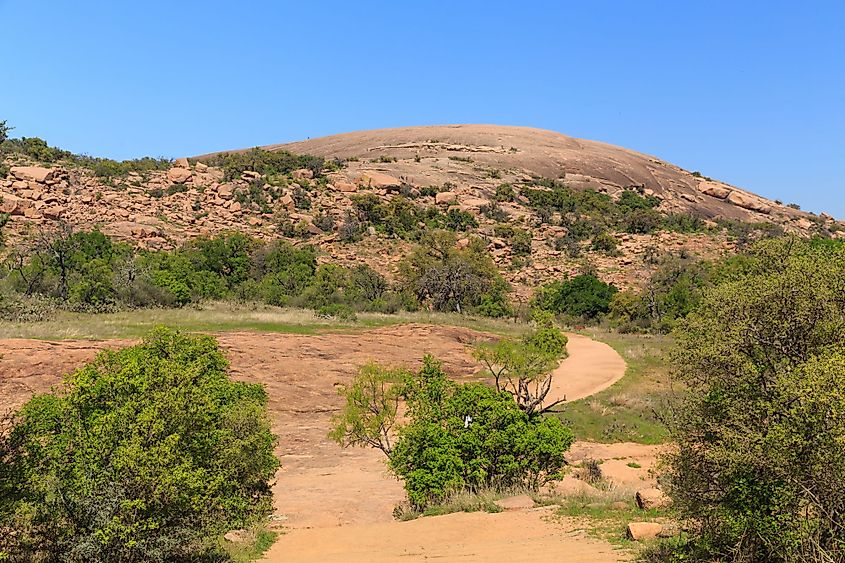 Enchanted Rock is a geographical landmark just north of Fredericksburg. This landmark is a huge, pink granite dome that rises 130m above the surrounding land and has a summit elevation of 556m above sea level. Enchanted Rock offers many recreational activities like hiking, camping, rock climbing, and other outdoor activities. In 1970, Enchanted Rock was declared a National Natural Landmark and was one of the largest batholiths in the United States. In 1994, Texas opened it as Enchanted Rock State National area after adding facilities. In the same year, Enchanted Rock was listed in the National Register of Historic Places.