The oldest cities in the United States tell the intriguing tale of the historical events that led to the formation of this powerful nation. Many of these cities trace their origin way back before the country's formation in 1776. They were founded by various European powers like the British and French, who left behind traces of their identity in these cities in the form of art, architecture, and culture, all welcoming tourists to these hubs of American history. This article takes a look at 7 of these old American cities and what they have to offer:
Saint Augustine, Florida (1565)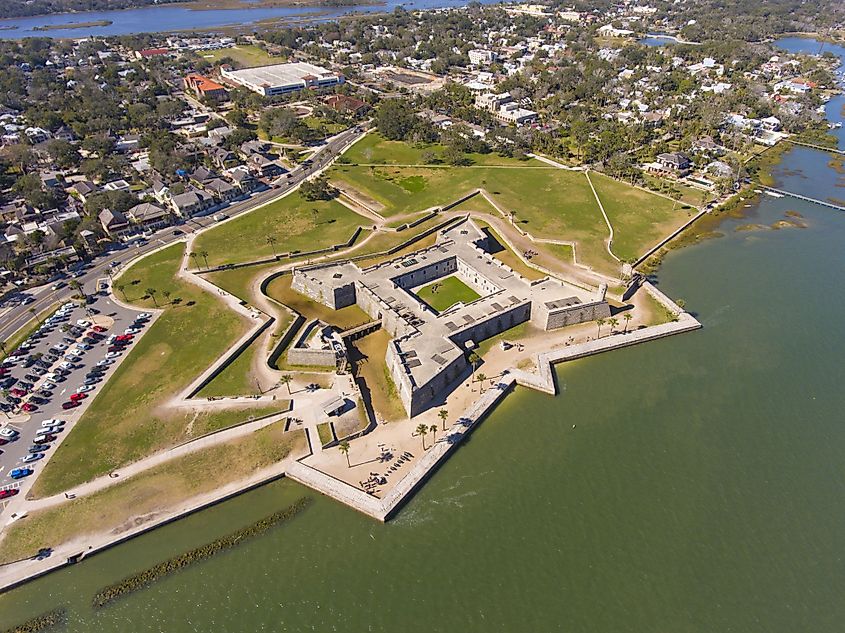 The oldest continuously inhabited community in the United States of European and African ancestry is St. Augustine, which was founded in 1565. The Spanish founded the country's first lasting settlement at St. Augustine 42 years before the English built Jamestown and 55 years before the Pilgrims arrived at Plymouth Rock. Juan Ponce de Leon initially found the city in 1513 while looking for the Fountain of Youth. St. Augustine has developed throughout the past 450 years, going from a young European settlement and violent military outpost to Henry Flagler's Gilded Age in the late 1800s. The historic city now prides itself on being a thriving center of the arts and music in Florida. Attractions in St. Augustine include the Castillo de San Marcos, St. Augustine Beach, Crescent Beach, Anastasia State Park, and Spanish-style architecture.
Jamestown, Virginia (1607)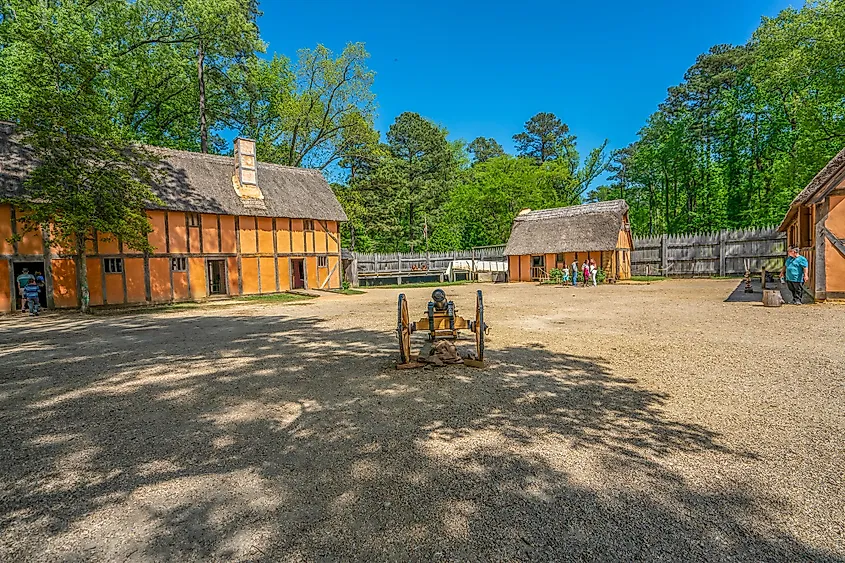 Three ships, the Discovery, the Godspeed, and the Susan Constant, set out for Virginia on December 6, 1606. To establish a settlement, 104 English men and boys traveled to North America in 1607. They decided to establish in Jamestown, Virginia, which was founded on May 14, 1607 and was named after their king, James I. The settlement gave England its first foray into the European race for the New World, which the Spanish had dominated since Christopher Columbus' explorations in the late 15th century. Jamestown Island still has a private dwelling on it even though it is now a historic landmark. In order for tourists to understand the significance of Jamestown and what resulted from it being the first permanent English settlement in North America, it is protected by the National Park Service and Preservation Virginia. Attractions in Jamestown include Historic Jamestown, Jamestown Rediscovery, Williamsburg Winery, Memorial Church, Jamestown Island, Jamestown Glasshouse, and Powhatan Indian Village.
Santa Fe, New Mexico (1610)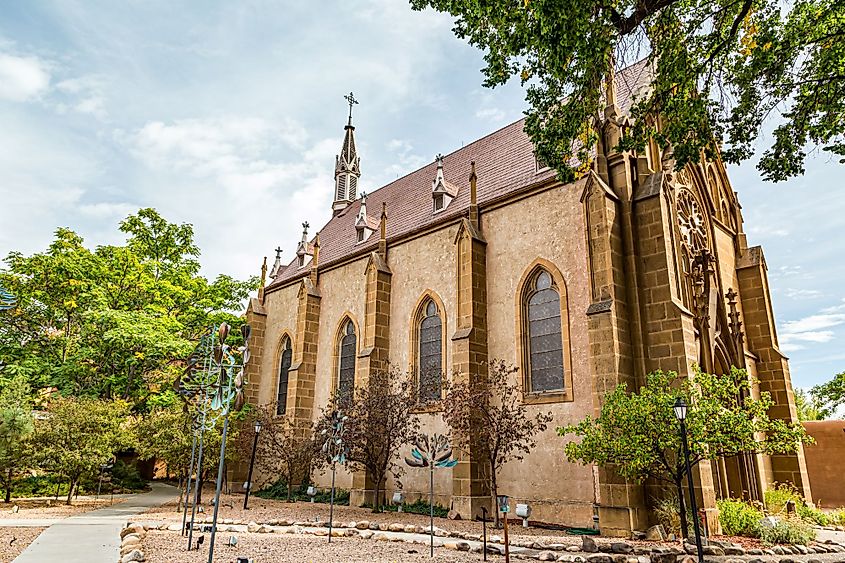 In addition to being the oldest city in New Mexico, Santa Fe is also the oldest state capital in the United States. Don Pedro de Peralta, a conquistador, established Santa Fe in 1609–1610 after it had been briefly inhabited in 1607. In fact, General Stephen Watts Kearny's seizure of Santa Fe during the Mexican American War in 1846 made it the first foreign capital that the United States had ever taken over. Spain made it clear that it planned to settle permanently in New Mexico by building Santa Fe. It was the first settlement that was exclusively Spanish. Santa Fe is a flourishing capital city today and is renowned for its Spanish Territorial architecture. Top attractions in Santa Fe include Georgia O'Keeffe Museum, Museum of International Folk Art, New Mexico Museum of Art, Museum of Indian Arts & Culture, Palace of Governors, The Cathedral Basilica of St. Francis, and Santa Fe Plaza.
Hampton, Virginia (1610)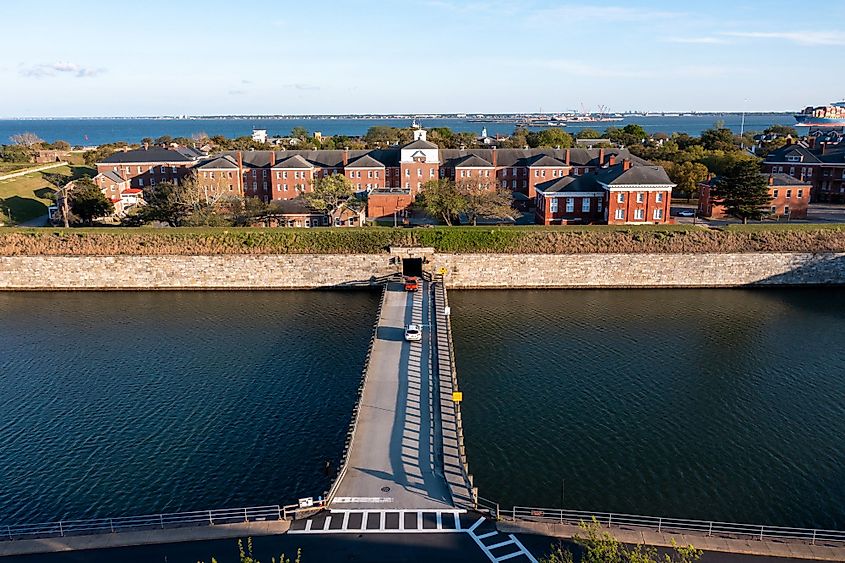 The first continuous English-speaking community, the first free public school in the United States, and NASA's first astronauts were all taught in Hampton, which was founded in 1610. The 1607 explorers, headed by Captain Christopher Newport, who originally founded Jamestown as an English colonial settlement, gave Old Point Comfort in the city its name. For almost 400 years, Fort Monroe was located there. After American Independence, it developed into a significant military base. Fort Monroe in Hampton remained under Union control the entire Civil War despite Virginia serving as the Confederacy's capital. Joint Base Langley-Eustis is currently located in the city, which is also close to the Norfolk Naval Station across the river. Attractions in Hampton include Virginia Air & Space Science Center, Chesapeake Bay Bridge-Tunnel, Casemate Museum of Fort Monroe, Hampton History Museum, Sandy Bottom Nature Park, Buckroe Beach and Park, and Grandview Nature Preserve.
Albany, New York (1614)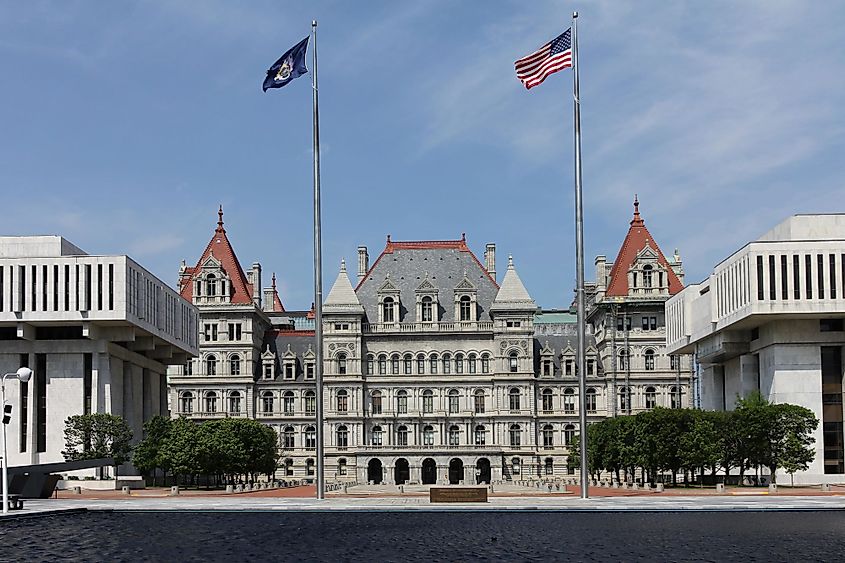 By constructing Fort Nassau in 1614, Dutch fur traders created the first settlement in what is now Albany, New York. The second-oldest chartered city in the US, Albany was first claimed by Henry Hudson for the Dutch in 1609 and became a city in 1686. When the English seized it in 1664, they changed its name to honor the Duke of Albany. It was strategically significant throughout the colonial period due to its location at the center of the Hudson River's navigation. With the completion of the Erie Canal in 1825, its economic role significantly increased. Albany was designated as the capital of New York State in 1797. Since that time, Albany has served as a hub for international trade, railroads, and banking. Attractions in Albany include Schuyler Mansion State Historic Site, USS Slater, Washington Park, Albany Center Gallery, Historic Cherry Hill, Opalka Gallery, and Cathedral of the Immaculate.
Plymouth, Massachusetts (1620)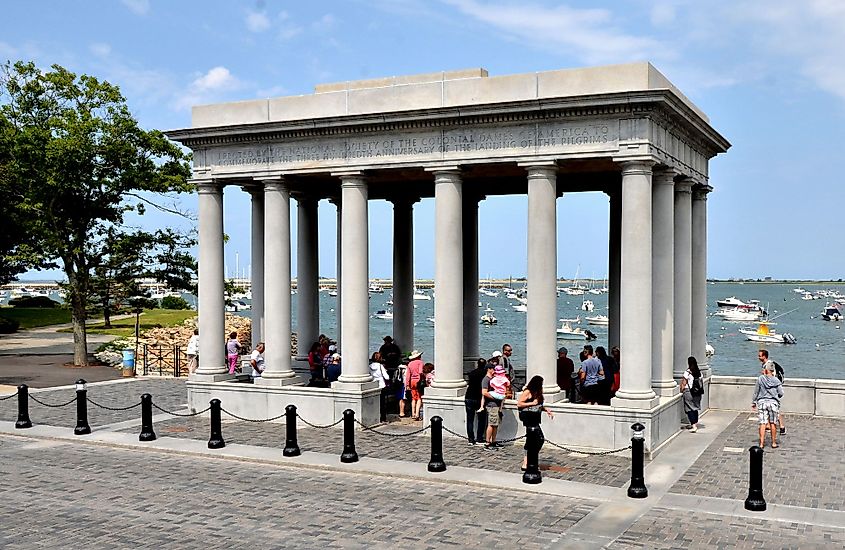 Plymouth, also referred to as "America's Hometown," occupies a significant position in American history, folklore, and society. The Mayflower Pilgrims, travelers on the illustrious ship the Mayflower, founded the first settlement in New England in Plymouth in 1620. Numerous significant occasions have taken place in the town, with the First Thanksgiving feast being one of the more important ones. The original Plymouth colony is now a living museum that recreates the historic hamlet from the seventeenth century. Attractions in Plymouth include Plimoth Patuxet Museum, Plymouth Rock, Myles Standish State Forest, Pilgrim Hall Museum, National Monument to the Forefathers, and Art Complex Museum.
Weymouth, Massachusetts (1622)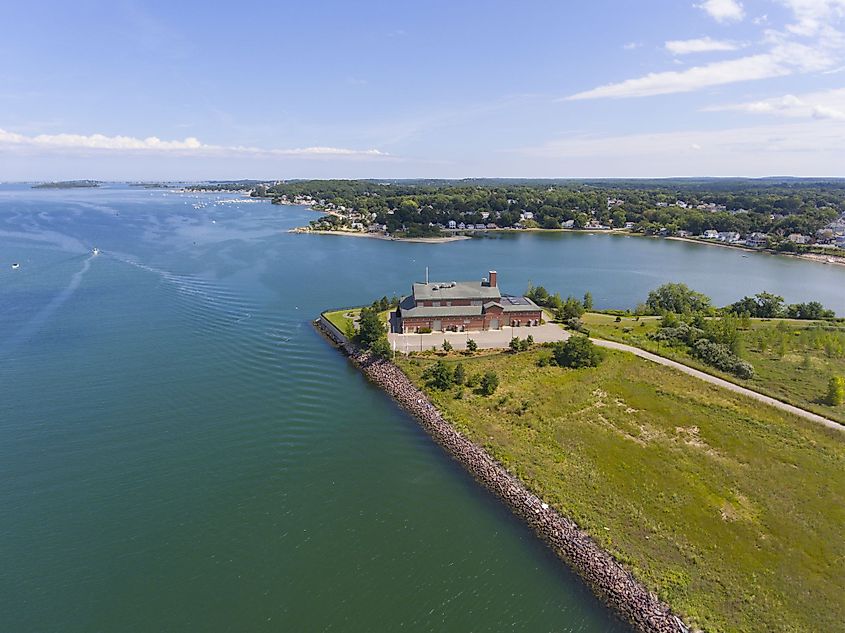 The Wessaguscus Plantation, founded in 1622 by London merchant Thomas Weston, served as the starting point for the earliest expeditions across Massachusetts Bay. In 1635, the town's name was changed to Weymouth. It is named after the English coastal town of Weymouth, Dorset, which is the second-oldest settlement in Massachusetts after Plymouth. Although Weymouth is now a part of the Boston metropolitan region, it was only Massachusetts' second permanent European settlement when it was established in 1622. Attractions in Weymouth include Webb Memorial State Park, Grape Island, Great Esker Park, Bare Cove Park, Abigail Adams State Park, and Pond Meadow Park.
The above-mentioned historic old villages and trading centers are, at present, thriving modern cities that provide tourists with a multitude of activities, fantastic eating experiences, and much more. Visit renowned museums and science centers, feast your eyes on some of the best artwork on display in the country, and treat your taste buds to regional delicacies. Therefore, be sure to explore these historic cities.