In the United States, the Thanksgiving holiday takes place on the fourth Thursday of November every year. American children learn about it in school, and millions of families across the country mark the day with turkey, stuffing, cranberry sauce, pumpkin pie, and other traditional foods. It is the start of the winter holiday season here, and is looked forward to and enjoyed by many.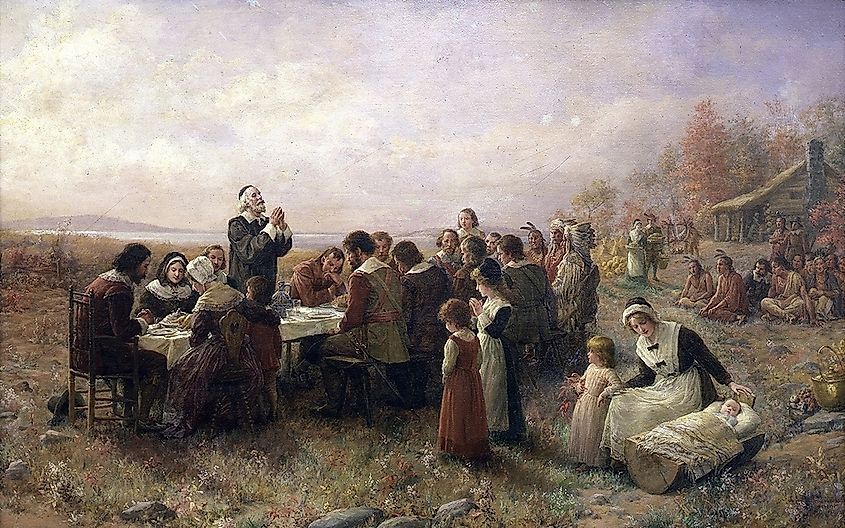 Early Thanksgivings
The earliest Thanksgivings also had included religious components. The National Parks Service reported that members of the Seloy tribe shared their harvest with Spanish settlers in St. Augustine, Florida on September 8, 1565, possibly enjoying garbanzo beans, salted pork, sea biscuits, wine, venison, and turkey. There was also a Mass of Thanksgiving that day, led by pastor Father Francisco Lopez de Mendoza Grajales.
Other sources reported that when three explorers arrived at Virginia's Berkeley Hundred settlement in 1619, they were treated to a "large feast of ham, fish, oysters and wild turkey." The ship's captain decreed that that day would be commemorated every year, and kept holy "as a day of Thanksgiving to Almighty God." This continued for just two years, until March 22, 1622. On this day, Indians attacked the settlements, killing off most of the colony.
There are also those who believe that the first Thanksgiving actually took place in 1637, also in Massachusetts. John Winthrop, the colony governor, had declared a "day of thanks-giving" to honor soldiers after they had slaughtered 700 Pequot Indians, including men, women, and children, in modern-day Mystic, Connecticut.
Thanksgiving At Plymouth
The Mayflower departed Plymouth, England in September of 1620. The small ship had just 102 passengers, including religious separatists who wanted to live somewhere that they could have freedom of religion. Other passengers were attracted to hopes of land ownership and prosperity in the New World. The trip took just over two months, and made land near Cape Cod. They soon crossed over Massachusetts Bay, and began establishing the Plymouth Colony. These settlers soon became known as the Pilgrims.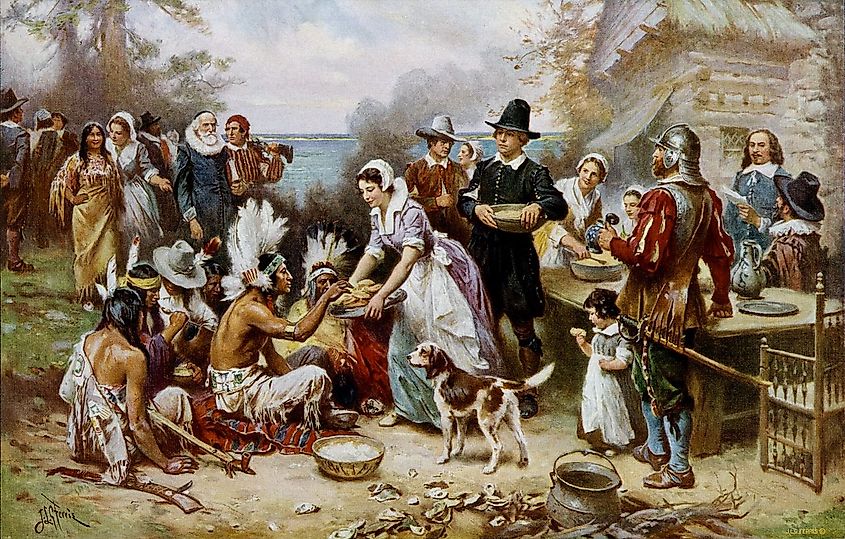 After a difficult winter, half the Pilgrims died from disease, scurvy, and exposure. The survivors finally moved off the boat and onto the land the following March, and soon made contact with several Native American Indians. The settlers formed a friendship with the local Wampanoag tribe, and learned to extract sap from trees, grow corn, and catch fish. After the Pilgrims' first corn harvest was successful in November of 1621, their Governor William Bradford arranged a feast to celebrate. Their Native American allies were invited, including their chief, Massasoit. The party lasted for three days, and purportedly included about 50 Plymouth colonists and 90 members of the tribe. The menu may have featured corn, fowl, and deer.
A second Pilgrim Thanksgiving took place in 1623, marking the end of a severe drought. The Governor changed things up by calling for a religious fast to precede the feast. This fast/feast tradition was also held in other New England Settlements in subsequent years.
A National Holiday
States had been observing different dates for their Thanksgiving until President George Washington declared that November 6, 1789, would be the first Thanksgiving Day. Things did not change much until 1863, when President Abraham Lincoln proclaimed that the fourth Thursday in November would stand as the official Thanksgiving Day going forward. He also honored Massachusetts for having the original Thanksgiving in Plymouth Colony in 1622.
Turkey Time And Other Traditions
Turkeys were probably part of the first Thanksgiving meals because they are a native American bird, and can be found in most every state. In fact, Benjamin Franklin liked turkey so much that he wanted it to be the national symbol as opposed to the bald eagle. The Thanksgiving holiday hastened the spread of turkey farms across the country, and they are served up roasted, stuffed, fried, basted, baked, you name it.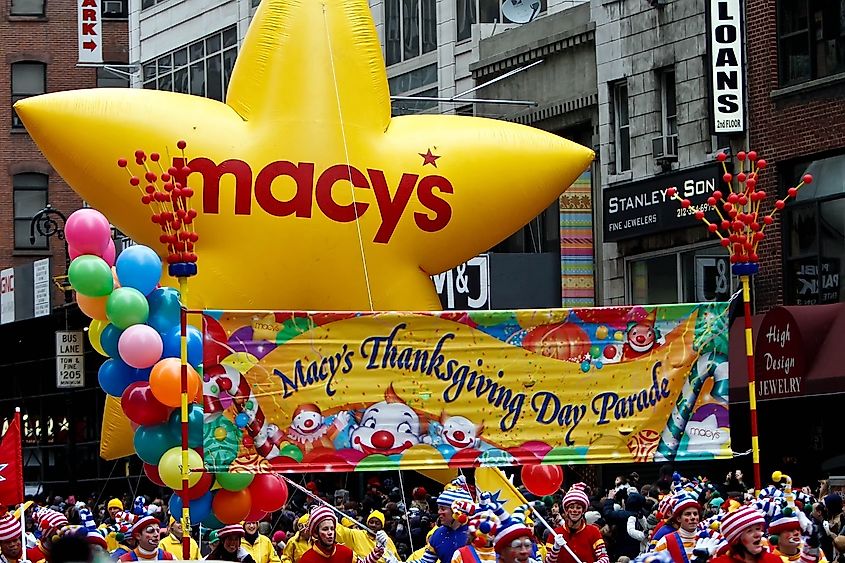 Thanksgiving originally had religious significance, but it has become a secular holiday for most Americans. The idea of sharing the harvest with family and friends lives on, though. Many people mark the holiday by volunteering, donating money, and holding food drives for the needy. Parades are also a big part of Thanksgiving, especially the annual Macy's Thanksgiving Day Parade in New York City. This has been taking place since 1924, and attracts around two to three million people each year. Another Thanksgiving tradition happens annually when the President of the United States "pardons" a turkey or two every year, sparing them from being cooked up; these lucky birds are sent off to a farm to retire in peace.
A Darker Side
After the Mayflower, thousands more English colonists flooded the region, and Plymouth leaders started to change how they interacted with the Wampanoag. The new settlers required more land, and so their alliance with the Indians started to deteriorate. Chief Massasoit's son Metacomet was now the Wampanoag leader, and several of his men were executed for the alleged murder of colonist and interpreter John Sassamon in 1675. Other tribes joined in the fight, including the Narragansetts; the Colony of Rhode Island and Providence Plantations were also drawn into battle.
The violent, bloody war resulted in the burning of Springfield, Massachusetts. 600 Narragansetts were also killed, and their winter food and supplies were destroyed. Both colonists and Indians were forced to flee their homelands. The Plymouth colony never obtained a charter, and in 1691 it was absorbed by Massachusetts, ending its 70-year history.