Santa Fe is more than a song by Bob Dylan. The city is known for its beautiful architecture, rich history, and delicious cuisine. Some tourists even visit this city to see what inspired artists such as Georgia O'Keefe. Here's a guide to getting to know the city a little better.
History Of Santa Fe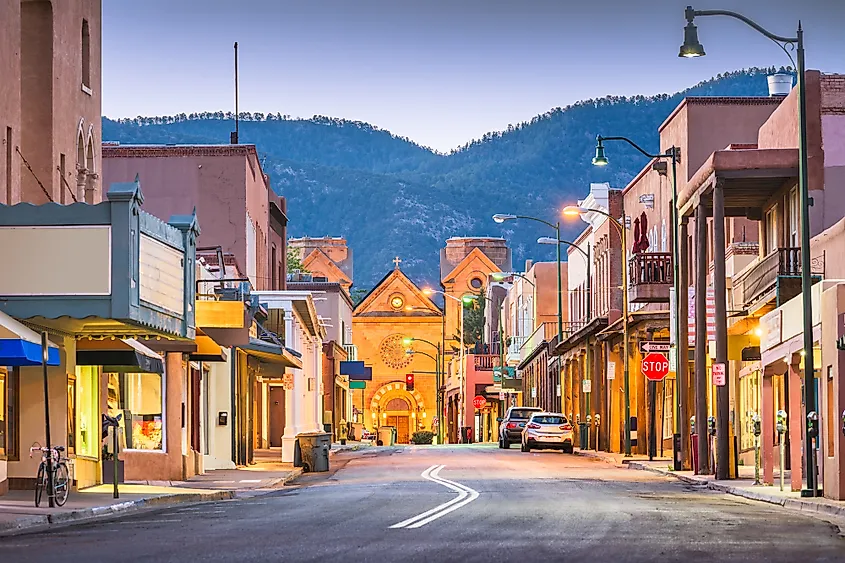 Santa Fe is the oldest capital in the United States. With a population of 88,193, Santa Fe is the fourth-largest city in New Mexico. The city has a rich history, with different cultures mingling and fighting for the land. The earliest known history dates back to 900 BC when the Pueblo indigenous people were thought to have lived in the area.
In 1607 the Spanish arrived in Santa Fe, anticipating finding gold and silver. However, they were mistaken and instead established a political base. The Spanish gave Santa Fe its name. The word Santa Fe means holy Faith. The Spanish governor of New Mexico at the time, Don Pedro de Peralta, founded the current city in 1610.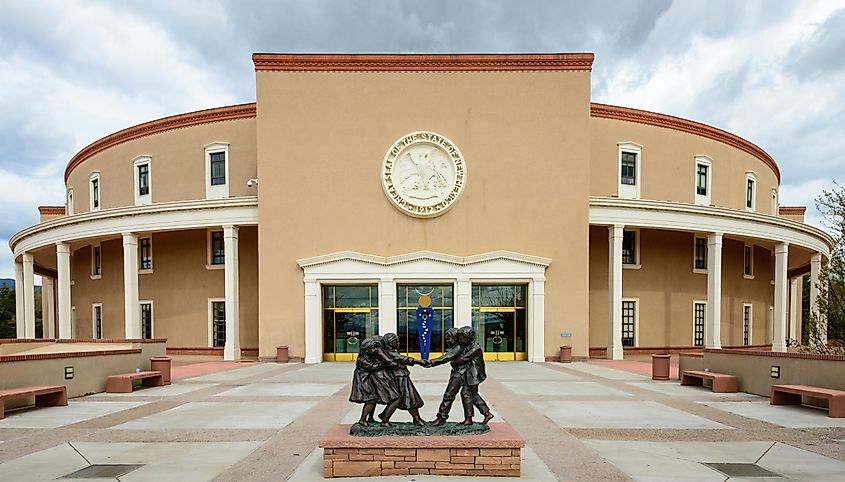 In an attempt to take back their land and livelihood from the Spanish, the Pueblo people had an uprising in 1680 known as the Pueblo Revolt. They laid siege to Santa Fe, cutting off the Spaniards' access to drinking water. The uprising killed 400 Spaniards and drove the remaining 2000 closer to Mexico. While this drove the Spaniards out of Santa Fe temporarily, they returned in 1692. The power of the area changed again during the Mexican War of Independence in 1810, with Spain relinquishing control of Santa Fe to Mexico.
Santa Fe was popular with American traders and trappers, becoming a valuable area. During the Mexican-American war, Mexico signed Santa Fe over to the United States in a treaty, along with Arizona and California. Santa Fe was declared the capital of New Mexico in 1912. Today it is considered one of America's most fascinating cities, particularly because of the beautiful Spanish-Pueblo adobe-style architecture.
Climate
If you like sunshine, Santa Fe is the place to be. In Santa Fe, most of the year is sunny, even in the colder months. The city gets an average of 325 sunny days annually. Significantly higher than the United States' average of 205 sunny days.
Beyond being sunny, the city has one of the healthiest climates in the United States. Santa Fe has low humidity and smog-free skies. The rainy season is from July to August, and from November to April, the climate cools, bringing snowfalls. On average, Santa Fe gets 32 inches of snow in town and up to 300 inches in the ski areas.
Art Scene In Santa Fe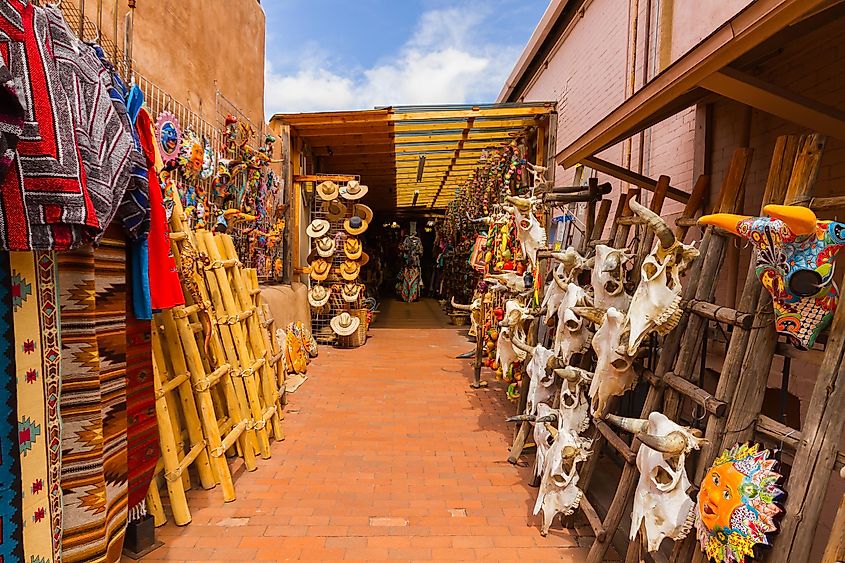 Santa Fe is a city long known for its art scene, which is considered to have started in the nineteenth century. Two of the Taos Founders broke down in Santa Fe and were so captivated by the beauty of the landscape they decided not to return home.
However, Santa Fe's art scene began long before this incident. The Santa Fe trail brought many artists to the city. The trip on the trail was not luxurious, and artists often had to join a military party or trading exhibition to make the journey. Later, the railroad brought many artists to New Mexico.
Santa Fe has also been home to many well-known artists, including Georgia O'Keeffe, one of the most influential painters of the twentieth century. There is a museum in Santa Fe dedicated to her work.
Learning about Santa Fe's art scene is only complete with a glimpse of Meow Woof, a company that designs interactive experiences. Meow Woof has received worldwide attention for its unique art and sci-fi exhibits. The company started in 2008 as a DIY collective of Santa Fe artists. The museum transports you to another world where you can be transported to another dimension or step into a refrigerator.
Recreational Opportunities In Santa Fe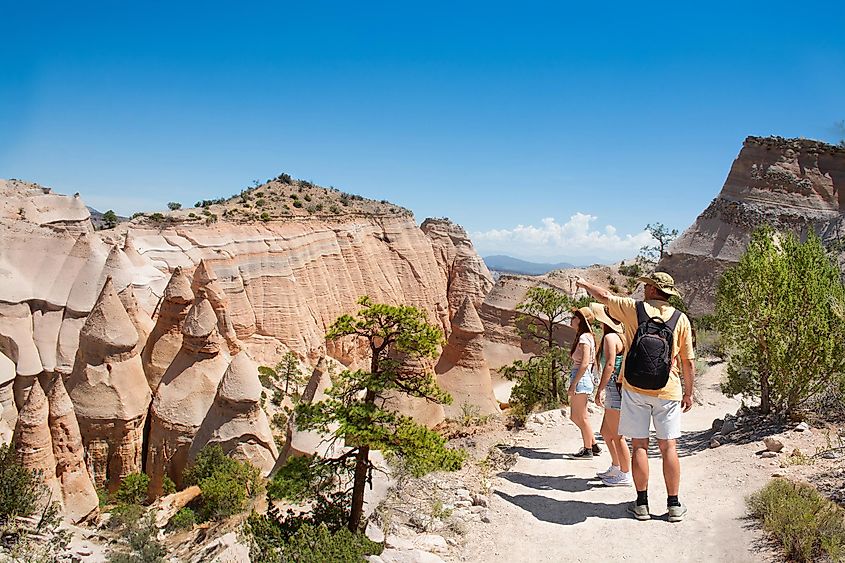 Santa Fe is a nature lover's paradise. The city is settled on the western edge of the Sangre de Cristo Mountains, giving views of ridgetop mountains. It's no surprise the city attracts nature lovers and outdoor sports enthusiasts. Outside Magazine even has its headquarters in the city.
For hikers, there are plenty of trails in Santa Fe. The city has 1.5 million acres of national forests and 170 miles of trails to explore. In Santa Fe, it is popular to try other outdoor sports, such as fishing, white water rafting, hiking, biking, skiing, and horseback riding.
Cuisine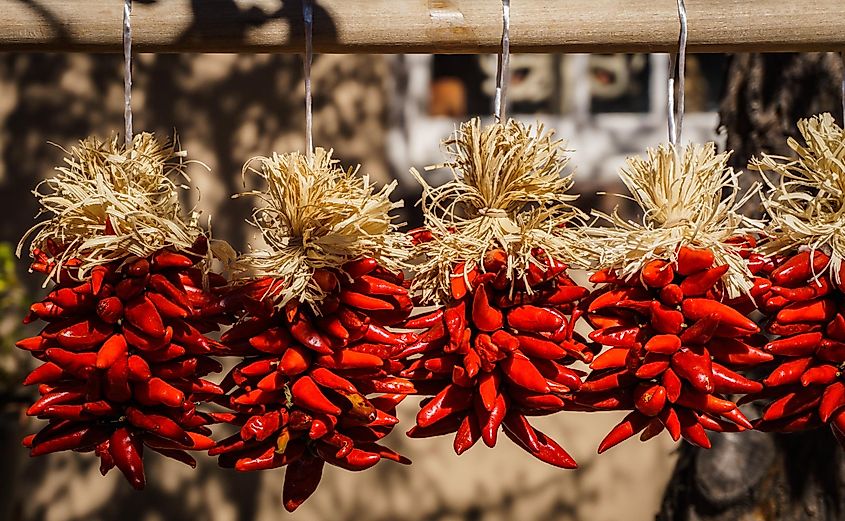 The food in Santa Fe captures the heart of New Mexico. Classic Mexican dishes are mixed with New Mexico spices and cooking methods. Some popular local foods include Native American fry bread-style sopaipilla, posole, and slow-cooked beans.
If you like spicy food, you are in luck. If not, beware. Chilies are a staple in New Mexico. To prepare people for the spice, some restaurants post signs explaining they will not give a refund for a meal being too spicy. Different restaurants in Santa Fe use chiles differently. Chiles are used on dishes such as enchiladas, eggs, and even topping cheeseburgers. A popular restaurant in Santa Fe is The Shed, famous for using the Shed Red chilies.
Santa Fe has something to interest everyone, from fantastic food to outdoor sports and art. If you are interested in learning more about Santa Fe, consider it as a destination for your next vacation. There is no better way to learn about a place than to go there and experience it yourself.