Juan Ponce de León: Famous Explorers Of The World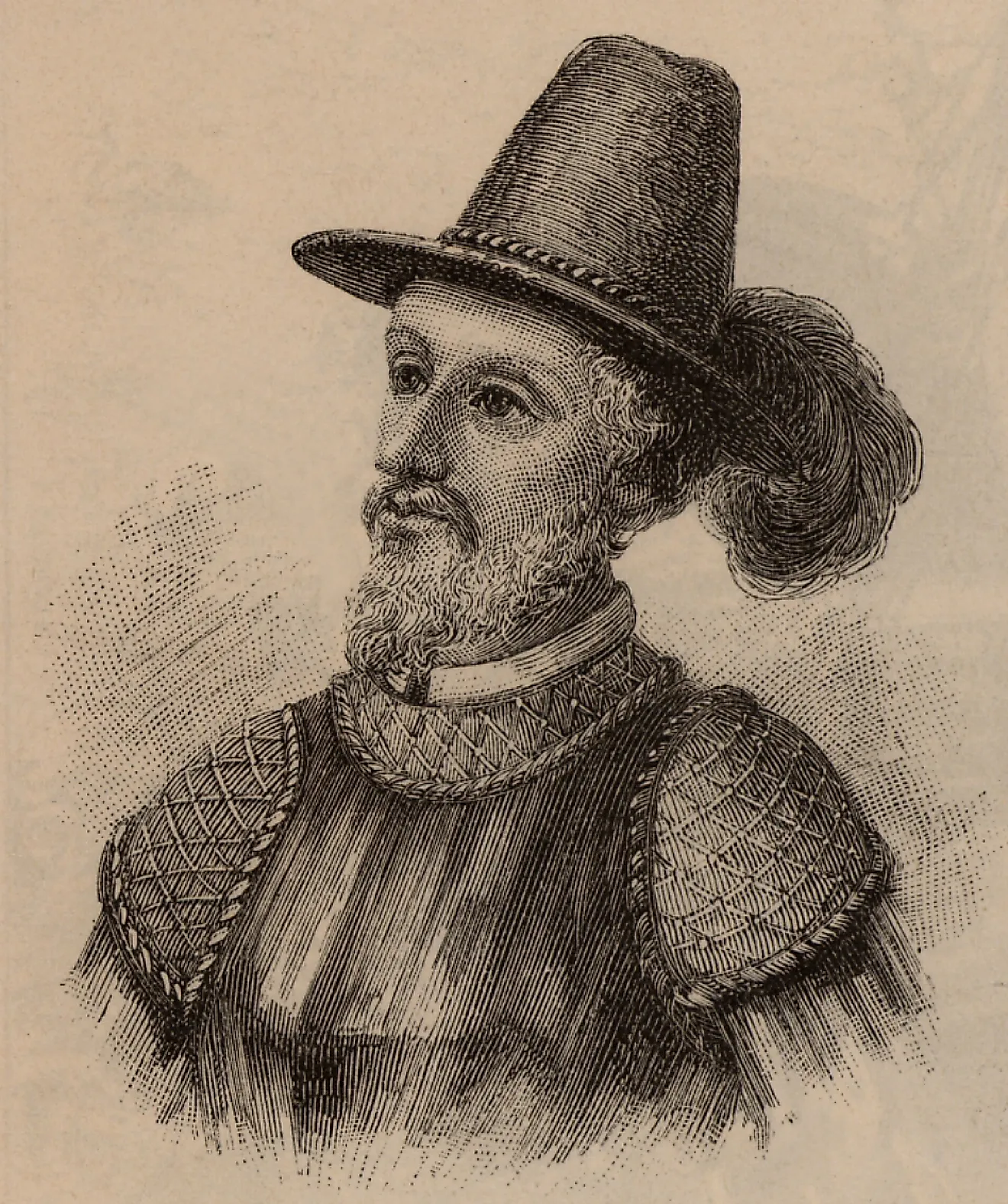 Early Life
The Spanish explorer and conqueror Juan Ponce de León was born in Santervas de Campos, Spain in 1460. His family belonged to Spanish nobility. As a young boy, he was a page to the royal court of Aragon. Educated in the court, de Leon was taught the Roman Catholic faith and proper Spanish social etiquette. Later, he was schooled in military tactics. He would also become a close friend of Christopher Columbus. He was a descendant of the Marquis of Cádiz. Later, as a young man, a royal relative by the name of Pedro Núñez de Guzmán hired him on to act as his squire. De León was also a Spanish soldier in the Granada campaign against the Moors.
Career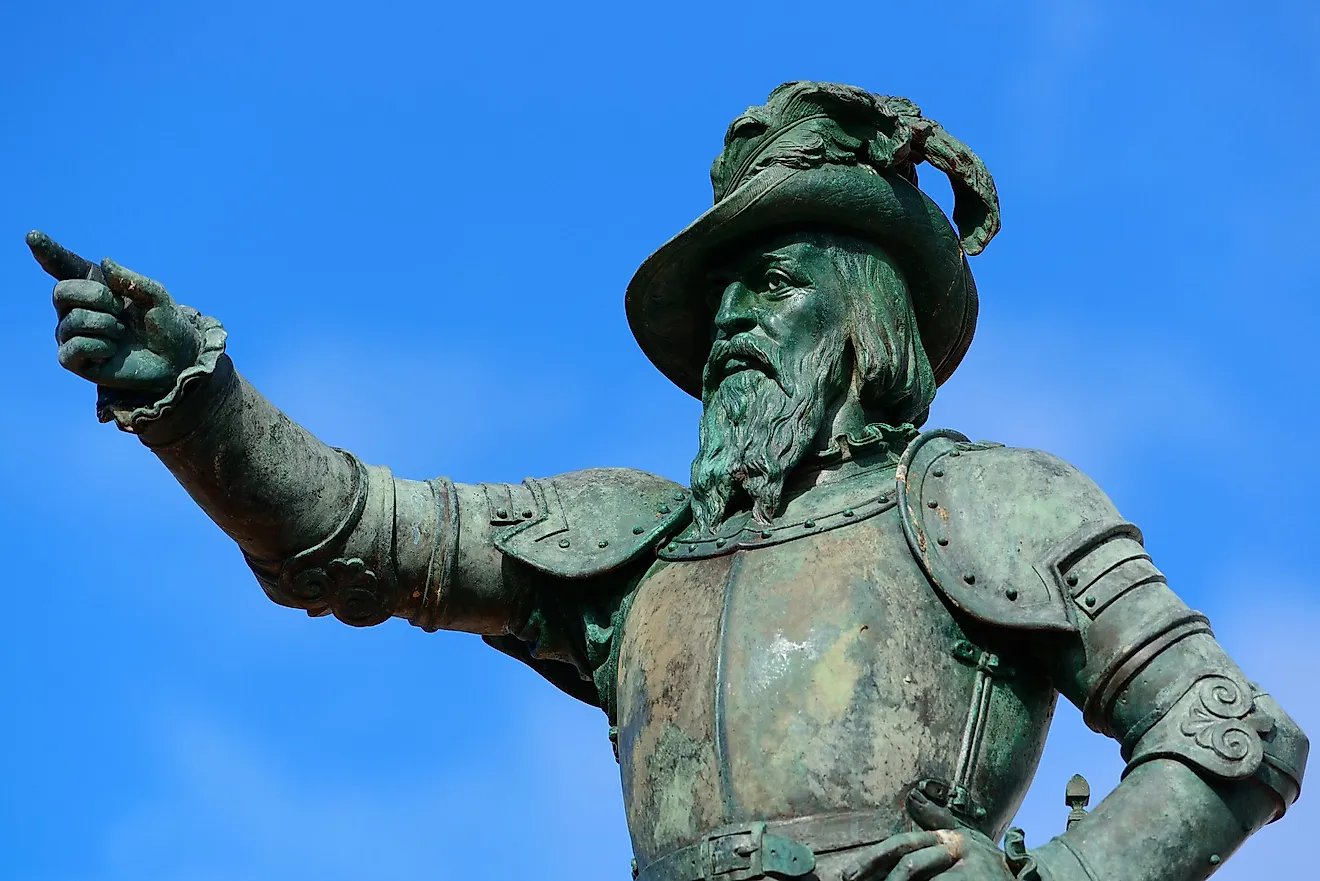 De León's first taste of exploration came alongside Columbus, as he accompanied Columbus on his second voyage to what is now North America. On this expedition, he was a volunteer soldier. Soon thereafter, he met Nicolas de Ovando, then the Governor of Hispaniola. When the Indigenous inhabitants of the island staged a revolt against the Spaniards, De León was able to stop them. De Ovando was so grateful to him that he made him governor of the eastern region of Hispaniola. When De León heard from an inhabitant that Puerto Rico was awash with gold, he asked the Spanish crown to allow him to visit the island. Exploring the island, he established a settlement there and later became its governor, appointed to serve in the name of the Spanish Crown.
Discoveries
By the time of his governorship, De León was already known as an avid explorer. One time, he was on his way to find the fabled "Fountain of Youth," which the local peoples believed to be located in Bimini (in today's Bahamas). Sailing to find it in March 1513, he reached Florida. There, he explored the Florida Keys and the coast of Florida. He also found the Atlantic Gulf Stream. After his search for the miracle waters proved futile, he returned back to Puerto Rico. In Spain, De León was named military governor of Florida for discovering that part of the New World. After an absence of eight years, he returned to Florida to establish a settlement and made landfall in today's Charlotte Harbor, Florida.
Challenges
From early on, Ponce de León already faced challenges in his career, whether as a soldier, explorer, or governor for Spain and its colonies. When Ponce de León became the military commander under Nicolas de Ovando, governor of Hispaniola, he was asked to quell a revolt on the island of Hispaniola. This was just one of many revolts that he would ultimately have to put down in the region. He also engaged some native Indians in firefights in Puerto Rico after they staged a revolt during his absence. He was a close friend to Columbus, but he was somewhat affected personally by the political intrigue that led to his governorship of Puerto Rico.
Death And Legacy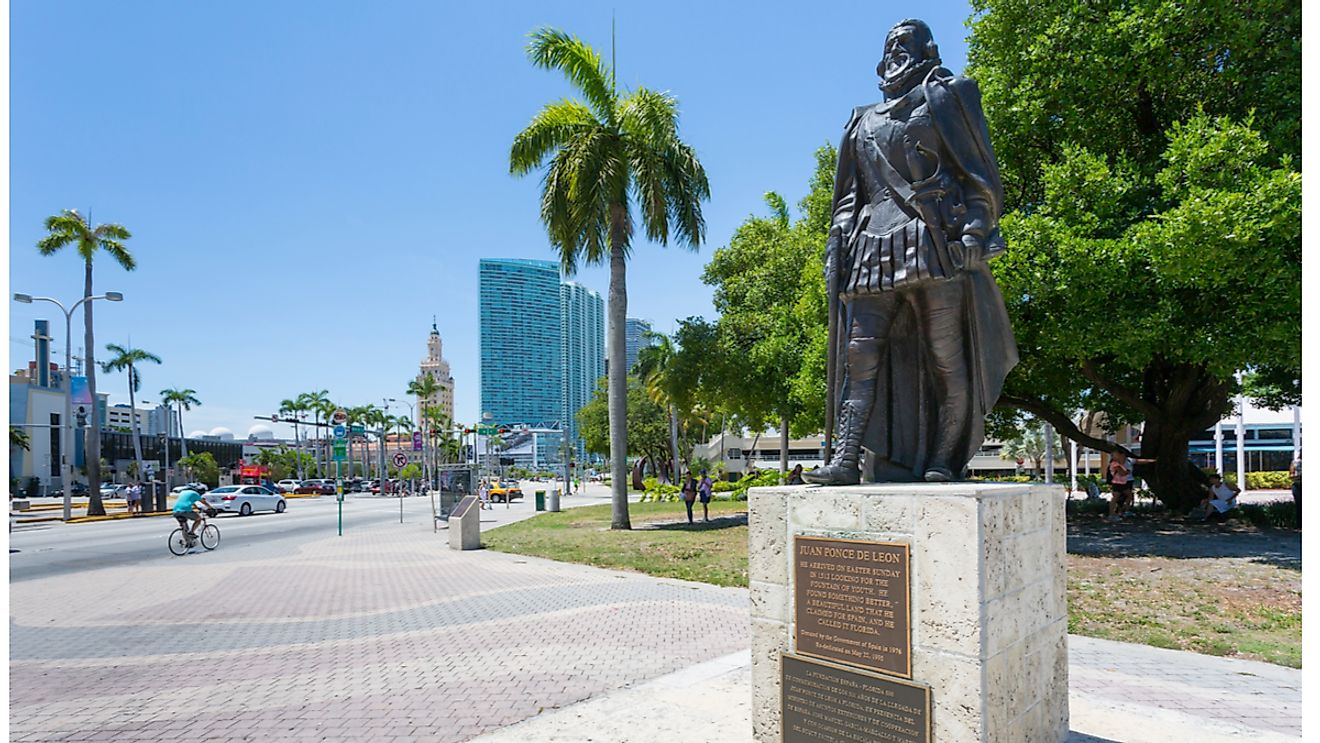 In 1521, Ponce de León sailed back to Florida to establish a settlement on orders directly from the Spanish crown. That expedition made its way towards the southwest coast of Florida. Upon landfall, a war party of Indigenous Calusa ambushed León and his men in the vicinity of the Caloosahatchee River. Unable to repel the Calusa warriors' fierce offensive, the Spaniards retreated back to their ship. Ponce de León was struck by a poisoned arrow in the thigh. They sailed out of the area and brought him to Cuba, where he died in July of 1521. Ponce de León left a legacy of having significantly proliferated Spanish colonization and culture in the Caribbean, as well as the discovery of new areas of the New World for Spain to assert their colonial rule.