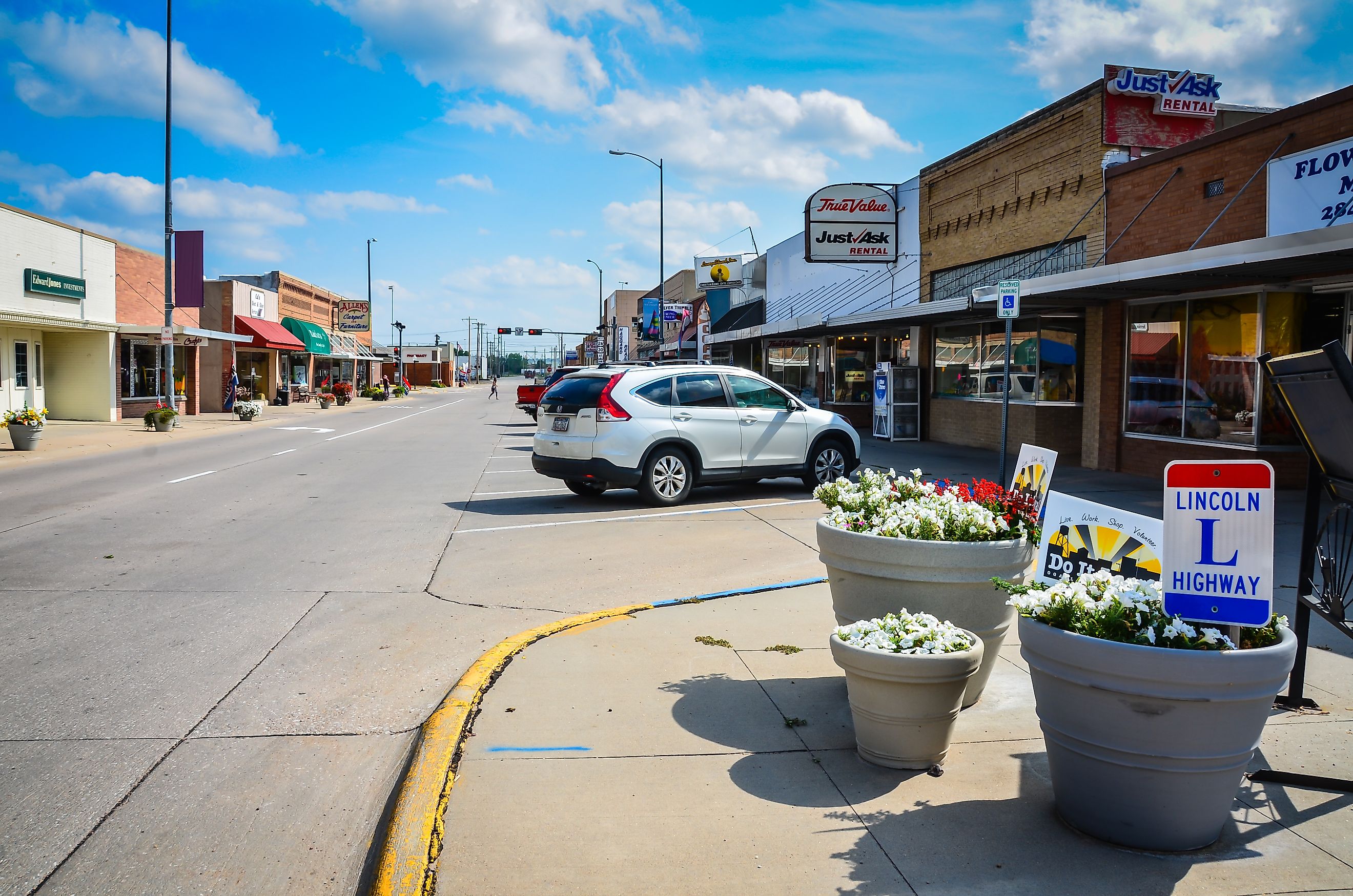 10 Small Towns in Nebraska Were Ranked Among US Favorites
Nebraska is the 16th largest state by size, with only 1.9 million residents. Nebraska's capital, Lincoln, is not necessarily its biggest city; that title goes to Omaha, with 859,770 people calling it home. Some of Nebraska's lesser-known destinations are however considered to be local favorites, as these small towns are rich with history and offer stunning views and affordable amenities. So if you're into frontier towns, or whether you like hiking, fishing, or golfing, odds are some of these Nebraska jewels will provide some unforgettable experiences. 
Nebraska City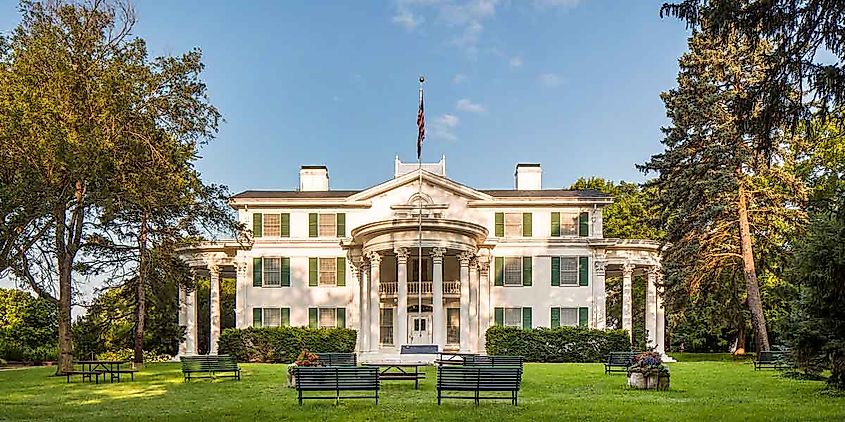 Founded in the 1850s on the Missouri River's western shores, Nebraska City is also known as 'The Home of Arbor Day", as the celebration of trees started in this historic town, now home to 7,200 people. The oldest non-Indigenous settlement in Nebraska has a 260-acre Arbor Day Farm, with 11 treehouses showcasing a panoramic view of the surroundings. Visitors can also explore 12,000 square feet of interactive exhibits at the Missouri River Basin Lewis & Clark Visitor Center, which offers history buffs a wonderful opportunity to revisit America's frontier past. Nature lovers are also invited for an apple-picking experience at the Kimmel Orchard and Vineyard.
Chadron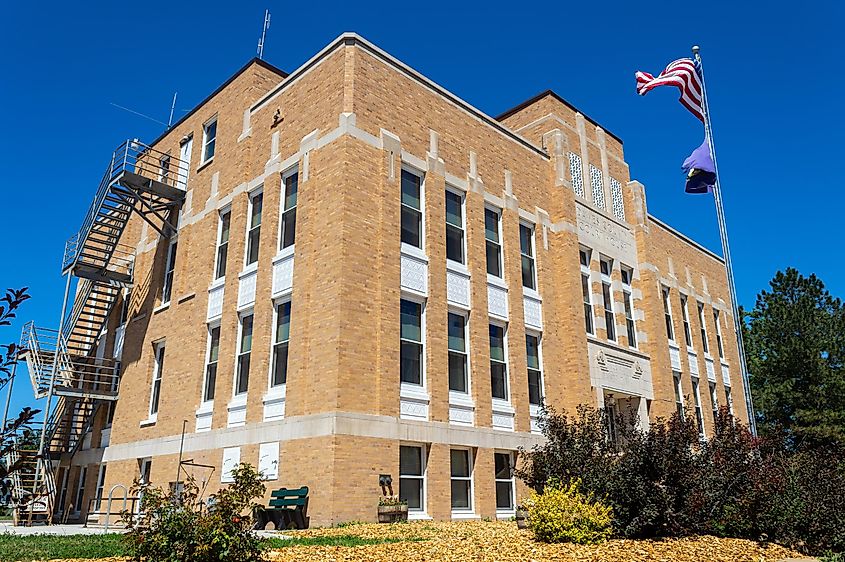 Chadron found its name thanks to the first business in the New World, that is, the fur trade. The town located in the western district of Nebraska, home today to roughly 5,500 people, was named after the fur trapper Louis Chartran. Chadron's residents keep honoring their heritage, with institutions like the Museum of the Fur Trade and the Dawes County Historical Museum. Apart from its attachment to History, Chadron is also a great destination for nature lovers, who can visit the Mari Sandoz High Plains Heritage Centre, hike in the adjacent Black Hills, or explore the views and trails in Chadron State Park. Hiking, trekking, looking at wildlife, you name it, Chadron's got it! 
Ogallala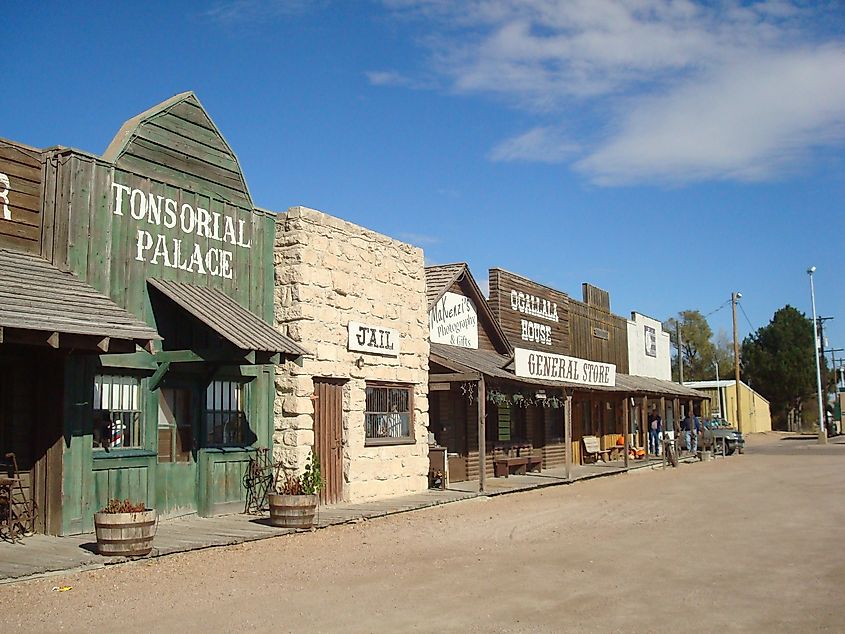 All right, all right, all right! Ogallala is home to Lake McConaughy, nicknamed "Big Mac" by the locals. It is the biggest body of water in all of Nebraska. And it's a short distance away from the town's second aquatic attraction, the Lake Ogallala State Park, which is a great spot for fishing, swimming, and windsurfing. In regards to wildlife, the 13.0 sq. km Ogalla will make you say "Ooh la la!" as you can explore the 7,200 acre Haythorn Ranch, the largest Quarter Horse breeding facility in the US, complete with wagon rides and chuckwagon dinners. Texas isn't the only place in America that likes things big! 
Valentine

Valentine is located at the heart of Nebraska, and is home to 2,700 nature lovers who make visitors feel at home in this outdoor wonderland. The 115,000 acre Samuel R. McKelvie National Forest, less than an hour's drive away, is a perfect spot for trekking, camping, and hunting. But if hunting is not your game, and you'd rather see your beloved animal friends alive and protected, then head to the Fort Niobrara Wildlife Refuge, that helps protect many species of bison and elk, on top of being a home to over 230 species of birds! Indeed, the Niobrara river runs through the town, true lifeblood of the city's eccentric, life-celebrating vibes, personified in such places like the Broken Spoke Boutique, where you can buy longboards and magnets, forever cherishing your attracting to one and only Valentine. 
Kearney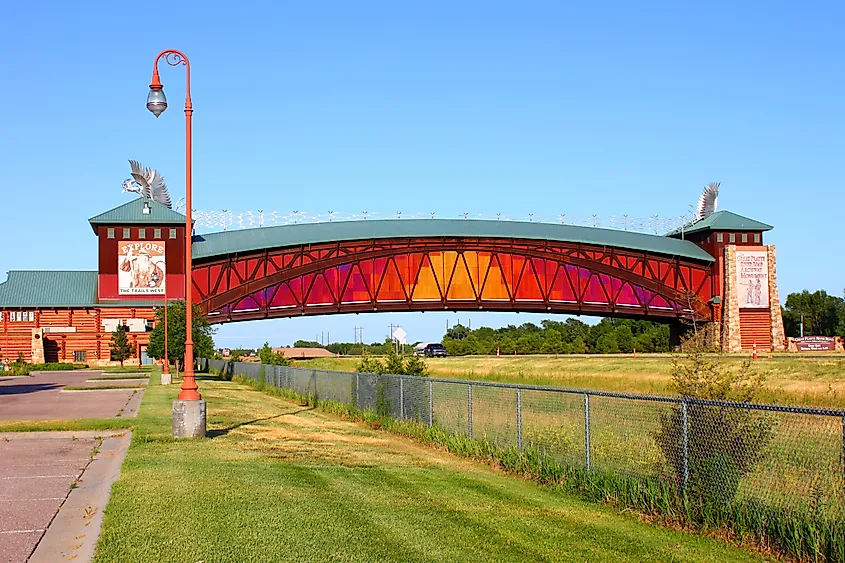 With a population of 33,800 people, Kearney is definitely one of the bigger cities on this list. The county seat of Buffalo County is a real college town, thanks to the University of Nebraska at Kearney. You can play go-karts or laser-tag at the Big Apple Fun Center. But despite all these big-city features, there's an annual natural phenomenon that captures the hearts of locals and tourists alike, and gives Kearny the nickname of Sandhill Crane Capital of the World. Every year, 500 000 of these birds make their way near the Platte River Valley, and it is quite a sight! So bird lovers absolutely cannot miss this town established in the 1840s. It's for the birds, you see! 
Brownville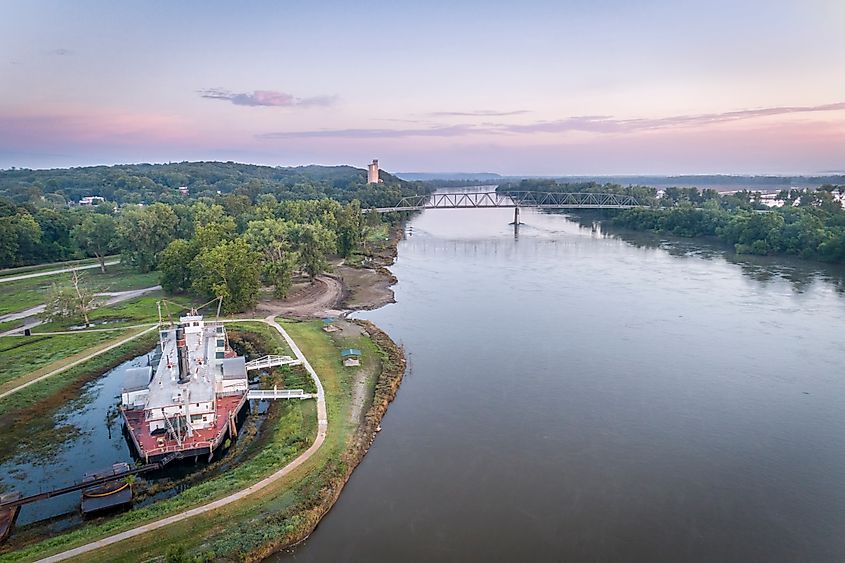 While Kearny is the most populated town on our list, Brownville is most likely the absolute opposite, with just 128 residents in this town founded in 1854, and that was, at the time, the largest settlement in the Nebraska Territory. You might want to check out the Brownville Bridge. It was built in 1939 and has then been added to the National Register of Historic Places. Water-wise, you can hop on "The Spirit of Brownville", the town's riverboat, and you can also try a locally famous floating bed and breakfast experience at the River Inn Resort. You're bound to have a good time in this small town full of 19th century houses.
McCook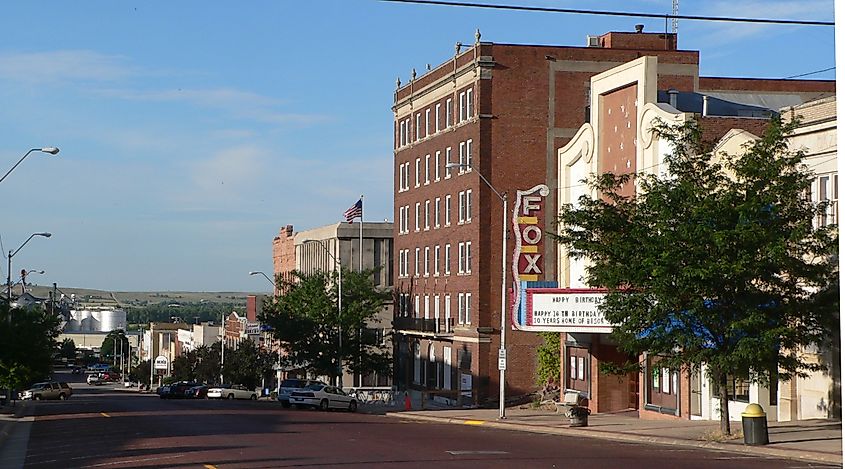 The "Buffalo Capital of the World" was founded in the 1880s in the southwestern part of Nebraska, at the center of the Great Plains. The 7,500 residents are great admirers of buffalo and bison and will help the adventurous explorer gaze at these magnificent animals through guided tours. One of America's greatest architects, Frank Lloyd Wright, left his mark in McCook, Nebraska, with the Harvey P. and Eliza Sutton House, a private residence that visitors of Norris Avenue can look at from a distance. Architecture-driven tourists will also want to take a look at Heritage Square. The old-fashioned quarter showcases immaculately preserved constructions from the late 1800s and early 1900s.
Ashland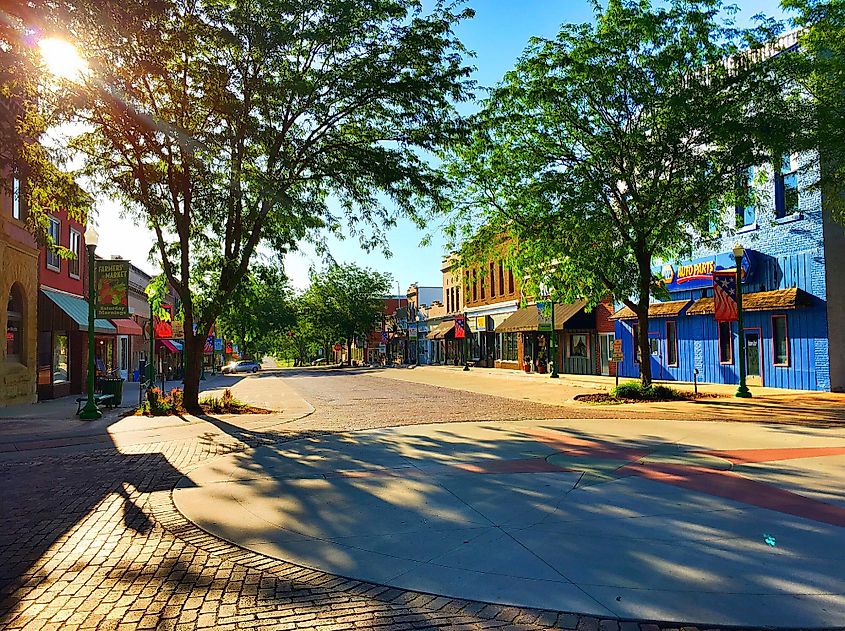 Located in the eastern part of Nebraska, in Saunders County, Ashland is an hour or two away from major cities like Omaha and Lincoln. There, the 3,000 or so residents happily walk among the tree-lined, red brick streets. Tourists are invited to explore the Eugene T. Mahoney State Park, a 440-acre drive-through park that includes lodging, a marina, hiking trails and tennis courts, on top of being able to spot wildlife like elk, white-tailed deer, bison, pronghorn antelope, and waterfowl. Fans of space exploration and the great beyond should definitely take a gander at the Strategic Air Command & Aerospace Museum: it's out of this world! 
Fremont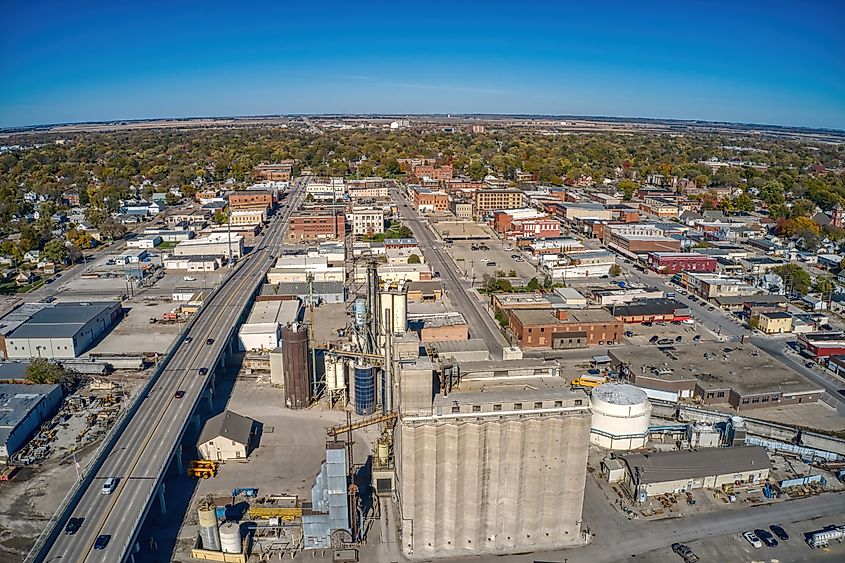 "Eastern Nebraska's Antique Capital" was established along the Platte River in 1856, making Fremont one of the oldest settlements in Nebraska. This town in Dodge County, home to a bit more than 23,000 people, has a few attractions you won't want to miss, like the Fremont Lakes State Recreation Area, consisting of 20 sandpits that allow for sailing, angling, camping, and rambling. You'll also have to head to Main Street, which is basically the whole downtown area, hosting events like Christmas Walks, Art Walks and the Hispanic Festival. You'll also want to spend some time at 3-acre wide Fremont park, which offers plenty of picnic spots and playgrounds for the whole family. 
Aurora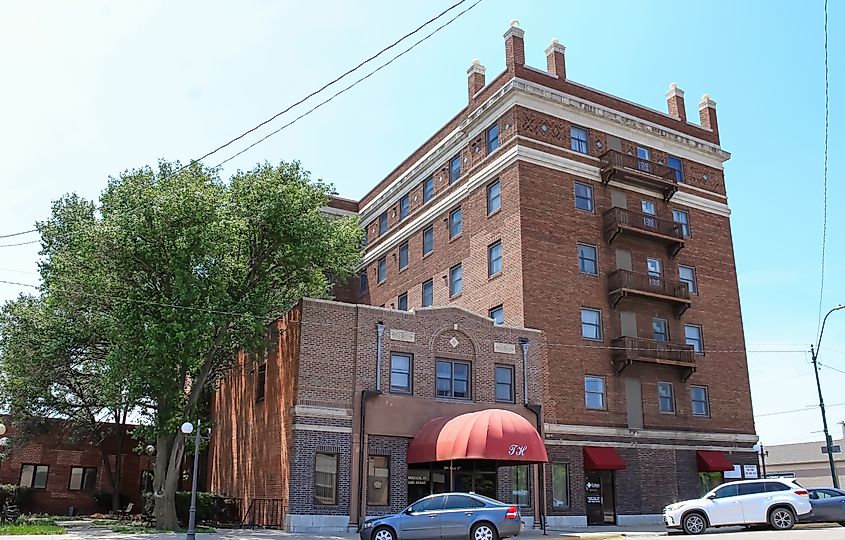 In 1871, David Stone established the town of Aurora, giving it the same namesake as that of his hometown in Aurora, Illinois. Now, almost 4,500 people call Aurora, Nebraska, home. And the residents will most likely guide you towards two of the main attractions in this Hamilton County town, that is the Plainsman Museum, where you can learn about the history of the early settlers in Nebraska, and the Edgerton Explorit Center, complete with interactive science exhibits and offering a real sci-fi atmosphere for curious visitors.And might as well make a stop at the Grape Frog and the Cottonwood Gallery, some of the best spots to visit in one of Nebraska's friendliest towns!  
In Conclusion
Some of the smaller towns in Nebraska have straightforward names, the best example being Nebraska City itself, but other places capture the imagination, with names like Ogallala, Valentine, and Aurora. The state has a lot more going for it than its monikers though, as the proud residents will happily show you around to explore the Platte and Missouri rivers, all the while discovering wildlife, like Bison and elk. The frontier towns have a lot to offer in terms of history, and fans of golfing, hiking and nature gazing will find all that they could ever ask for in Nebraska.