If someone said to you there was a place with wide open spaces and windmills, chances are you'll imagine somewhere in the Netherlands. Yet, many places like this exist in the US state of Nebraska, with epic expanses of grassland and treeless prairie. From Red Cloud to Nebraska City, here is everything one needs to know about the most beautiful cities in Nebraska.
Nebraska City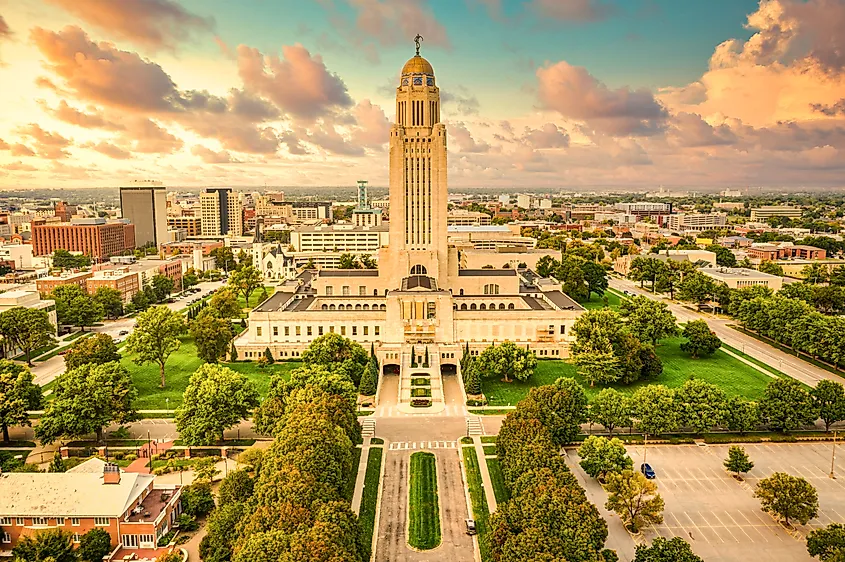 Nebraska City is certain to keep any history buff satiated. The city is nestled along the western banks of the Missouri River, where the Lewis and Clark Expedition once traveled on. Did you know that Arbor Day was created in Nebraska City? So if you want to see this beautiful city, then the best time to visit it is during this annual celebration. While you're here, you can also check out Nebraska's only Underground Railroad site at Mayhew Cabin and John Brown's Cave, as well as the Arbor Lodge State Historical Park. 
Red Cloud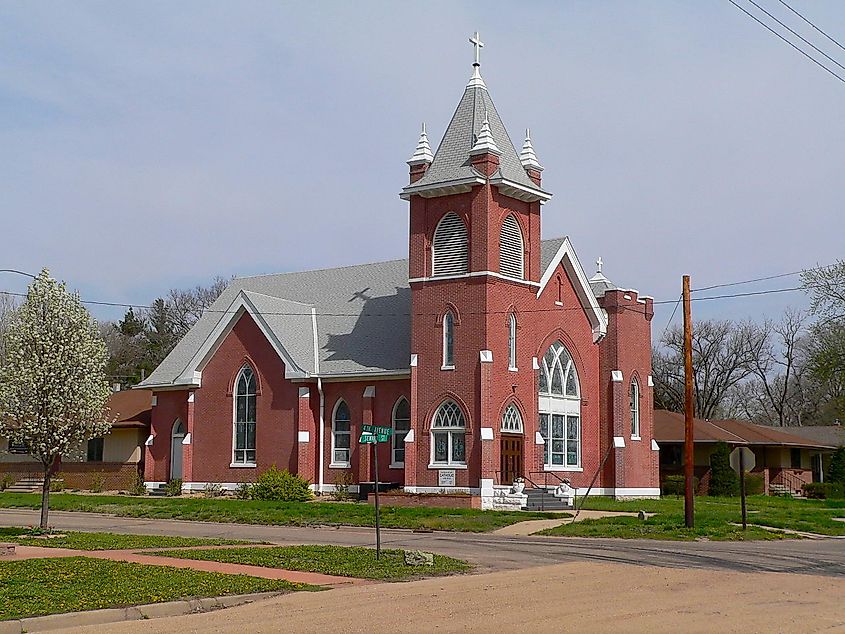 Come and discover Red Cloud, just like the well-known American novelist Willa Cather did. Today, fans of My Antonia can meander among Cather's childhood home, as well as a few other sites. Although Red Cloud is, by definition, a city, it feels more like a village with a population of only 962 residents, as per the latest US Census. But don't let this deter you; the city is chock-full of historic buildings, including the jaw-dropping Farmers' and Merchants' Bank Building, Red Cloud Opera House, and red brick buildings of the Main Street Historic District. Red Cloud serves as an intriguing side stop when passing through southern Nebraska.
Gering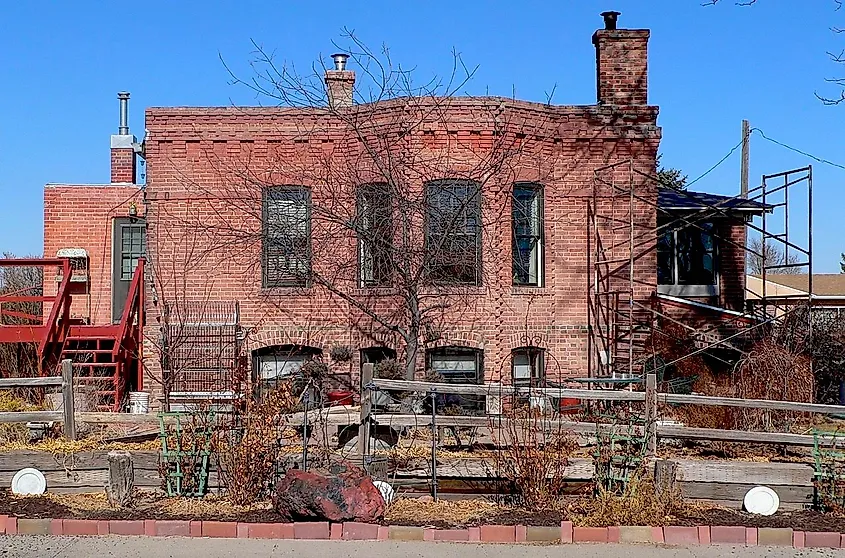 This city of just 8,564 inhabitants in Scotts Bluff County has all the character of a small country town in the Panhandle region of Nebraska. From the old buildings of downtown dotted with local businesses to the fields of tall grass of the Great Plains, Gering is the perfect place to unwind from the chaos of life. Yet, the jewel of this community are the towering bluffs found in Scotts Bluff National Monument. Hike or take a cruise along Summit Road, and enjoy the grandeur of these breathtaking rock faces. 
Chadron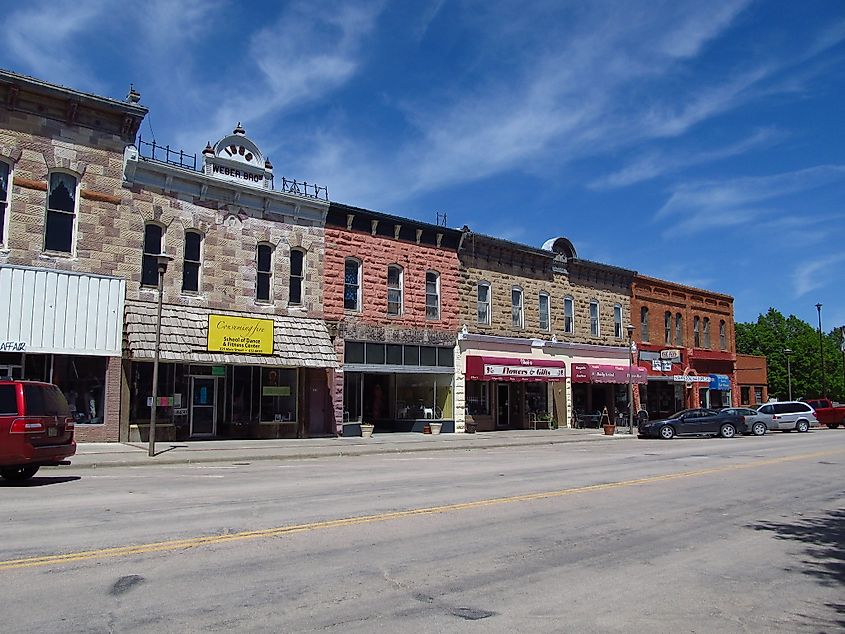 At first glance, Chadron doesn't appear to be more than a state college town. But this is one small city you don't want to overlook, especially if you are a nature lover. Tucked away in the northern reaches of the city is the Nebraska National Forest, an expanse of open space for all the outdoor activities one could possibly want to do. However, Chadron is quite proud of its historical roots. Named after the fur trapper Louis Chartran, the city hosts the annual Fur Trade Day Festival. The city's Museum of Fur Trade also provides insight into the local heritage of this community and is located at a former Bordeaux Trading Post of an American Fur Company. This museum is the most extensive of its kind in the country and attracts thousands of tourists annually. 
Valentine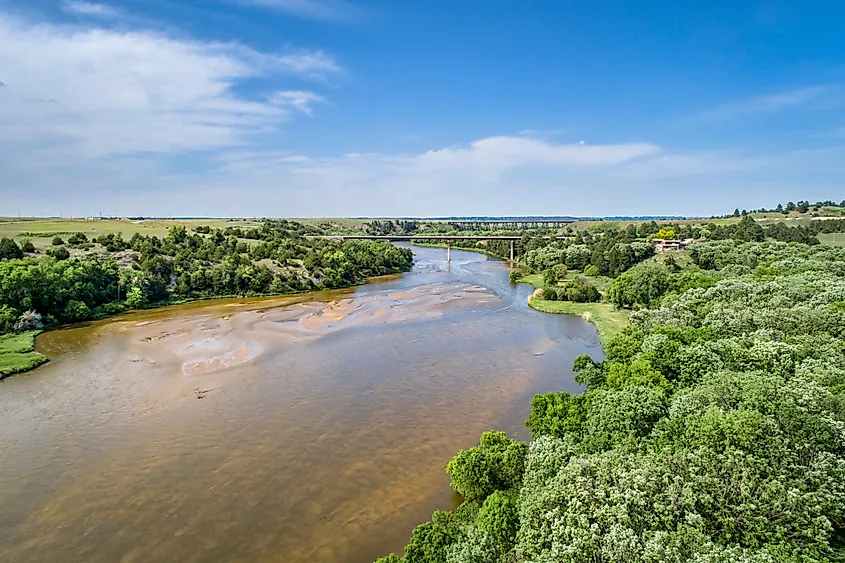 Just a stone's skip away from the South Dakota border, Valentine is a powerhouse of green spaces which teases all things outdoors, never leaving you bored. Valentine also makes for an ideal family stopover when taking up a road trip. Try to spot some bison at the nearby Fort Niobrara National Wildlife Refuge or stumble upon Nebraska's tallest waterfall at Smith Falls State Park. These gorgeous sights are just some of the best ways to see this beautiful city.
Ogallala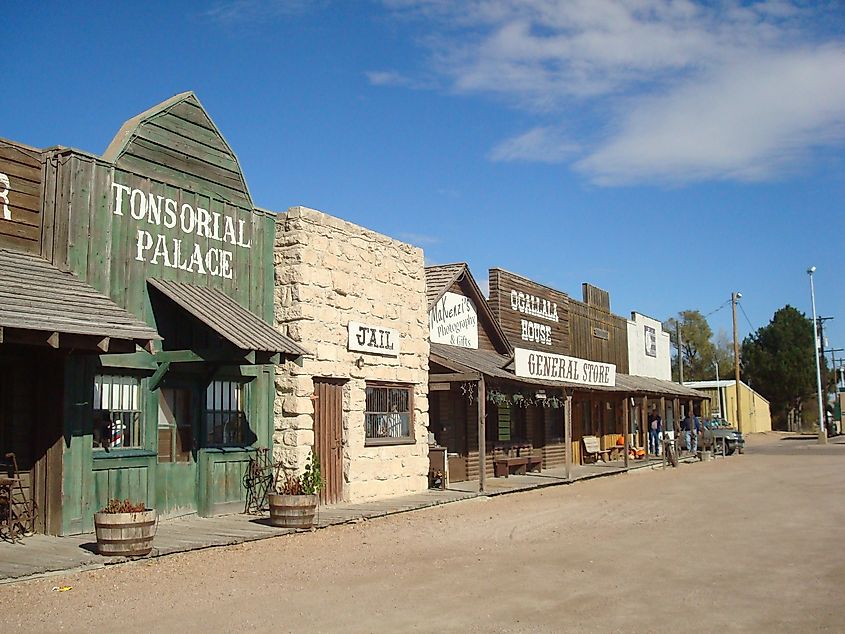 A community of just 4,878 inhabitants in Keith County, Ogallala is a small city situated in the state's southwestern portion. Front and center, Ogallala's frontier pride is on full display, including the western-style buildings on Front Street to the Boots Hills Cemetery overlooked by the statue of the Trail Boss. The present-day city is not at all ashamed of the rowdy, gun-fighting reputation that once plagued its streets. Located north of Ogallala, McConaughy Lake is a beautiful family destination to enjoy outdoor recreational activities like boating, picnicking, scuba diving, birding, and stargazing. 
Scottsbluff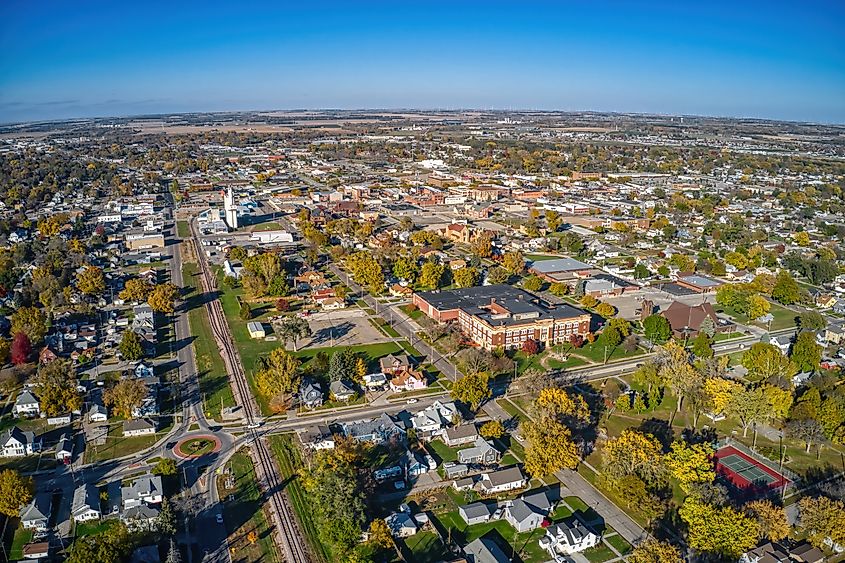 Perched on the North Platte River in the Great Plains of western Nebraska is the bustling city of Scottsbluff. Although not as close to the Scotts Bluff National Monument as Gering, the natural spectacle makes up for an incredible skyline to the south and a masterpiece of the Panhandle region. But there are a few hidden gems to be discovered in Scottsbluff, from Riverside Discovery Center to Frank Park or the Monument Valley Pathway, serving as a perfect place for a jog or bike ride. All of this makes Scottsbluff the perfect place to escape to with all the cosmopolitan activities of a large city without compromising on its remarkable scenery. 
While the windmills in Nebraska aren't nearly as beautiful as the ones in Amsterdam, these small steel icons are a part of Nebraska's identity, as are its rich history and wondrous scenery. The above-mentioned list only scratches the surface of the Cornhusker State's most beautiful cities. Nevertheless, there are several such cities in the state that are not mentioned in this list but are equally awe-worthy. The only way to appreciate these beautiful cities is to see them yourself!