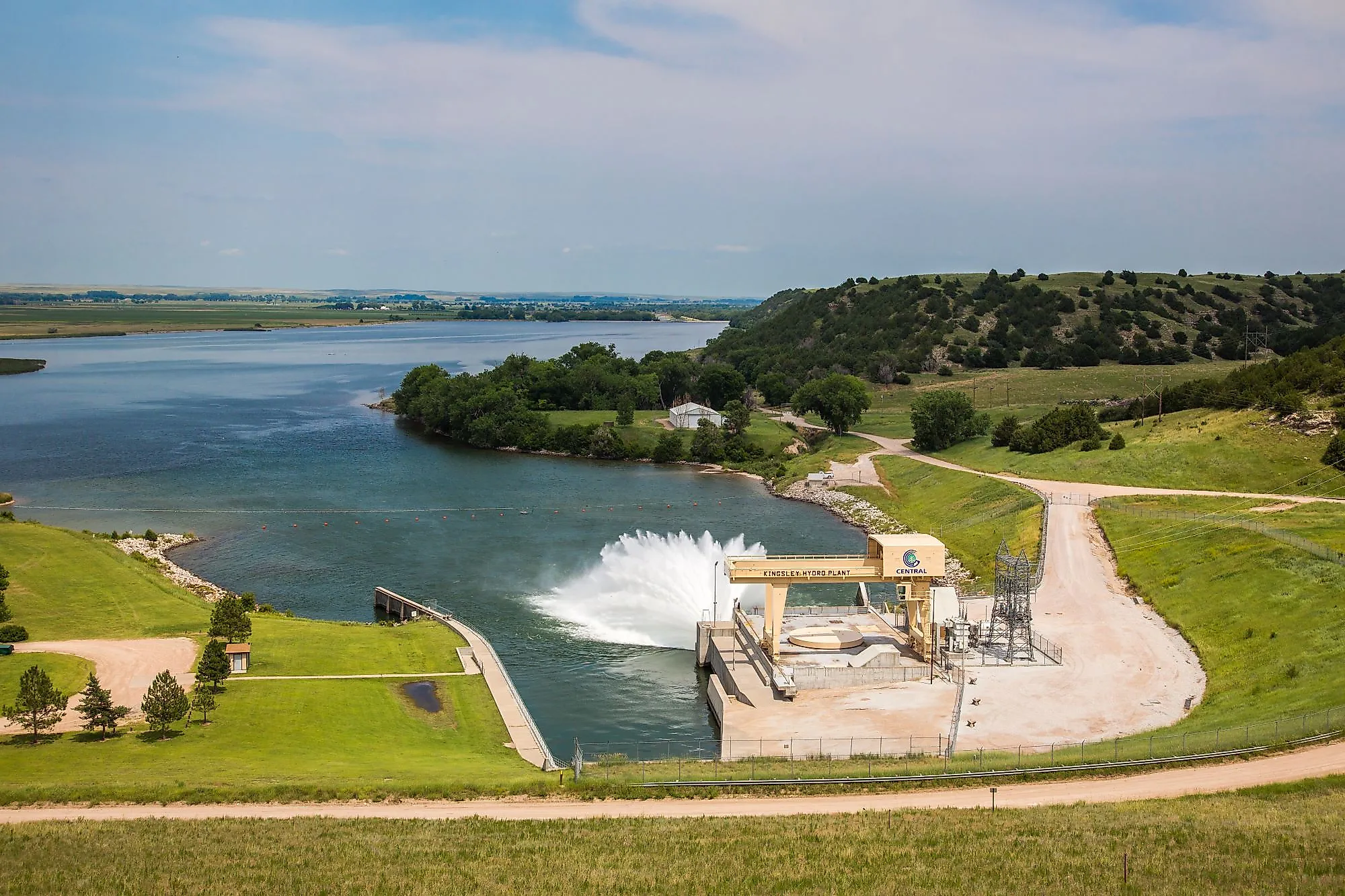 Once an unruly Midwest town that was known as one of the most violent towns in the United States, Ogallala is at present a quiet grassland community found on the banks of the South Platte River on the Great Plains in the state of Nebraska. Popular among visitors for the western-style storefronts downtown and the sandy beaches found at McConaughy Lake, the largest reservoir in Nebraska. Ogallala presents a taste of the old American Midwest in the modern age.
Geography And Climate Of Ogallala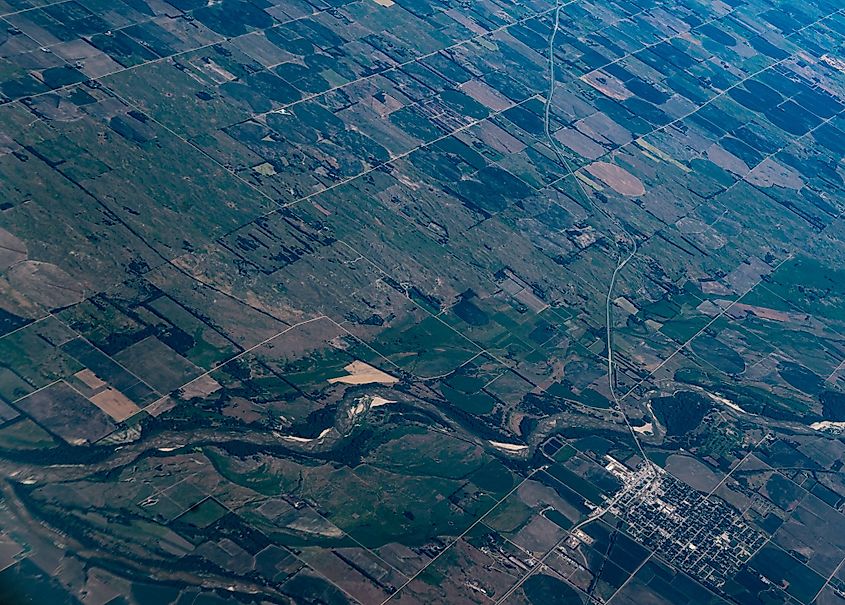 Ogallala is a small city situated in Keith County in the southwestern part of the US State of Nebraska. The city covers a total area of only 13.0 sq. km, of which 0.16 sq. km is covered by water, and 12.84 sq. km is occupied by land. Ogallala resides in the geographical area of the Great Plains but in a subregion known as the High Plains. This area of the Great Plains covers Nebraska, Kansas, and South Dakota before the foothills of the Rocky Mountains. Below the surface of Ogallala and expanding into eight states is the Ogallala Aquifer. Named by geologist N. H. Darton in 1898, due to its proximity to Ogallala, the aquifer covers approximately 80% of the High Plains.
Ogallala borders two climate zones; one being a humid continental climate and a cold semi-arid climate. That being said, Ogallala has four seasons in a year, with distinctly clear and hot summers and cold but stormy winters. Over a year, Ogallala collects 69.9 days of precipitation, whereas the US average is 106.2 days, which is from rain, hail, and snow. Rainfall totals to 510.54 mm, unlike the snowfall amounts that equate to 759.46 mm. The year's coldest month is January, with an average low of -9.7 °C, while the year's warmest month is July, with an average high of 31.9 °C. 
Brief History Of Ogallala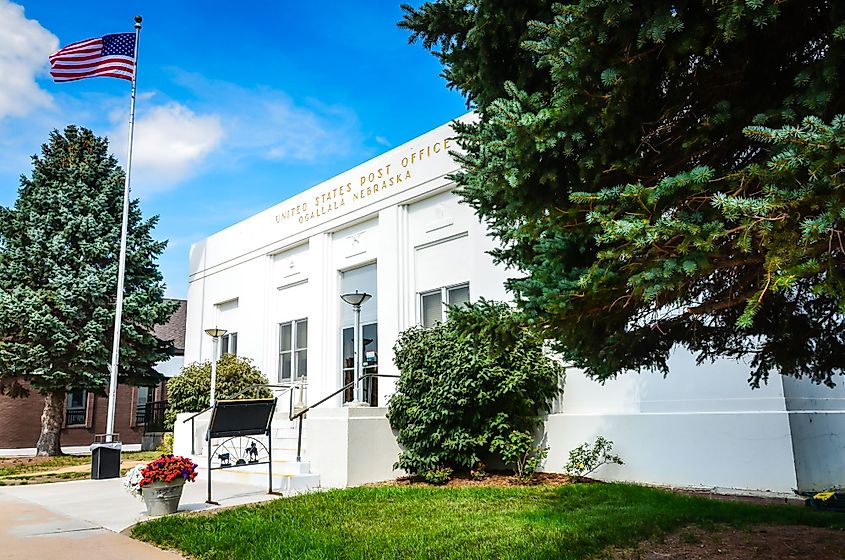 Ogallala rose to notoriety for its cattle drives that saw cowboys move cows from Texas to Nebraska, where they would meet the Union Pacific railhead. Hence, this was one segment of the larger Great Western Trail. The name Ogallala comes from the Sioux Native American word Oglala. The Pony Express operated from 1860 onwards and saw horses deliver mail between Missouri and California. Moreover, Pony Express made handwritten communication arrive ten days sooner. By 1861, it would cease operation when the first telegraph was received. By the 1870s, Ogallala became one of the most dangerous towns in the nation and was a known place where cowboys could unwind. Thus, with saloons, brothels, and rampant betting of gold at gambling houses, Ogallala had the second-largest jail behind Omaha, Nebraska. Alas, with the cowboy's unruly behavior came murder, which saw an influx of bodies in the cemetery. Boot Hill Cemetery is almost exclusively full of cowboys who were shot during cattle thief or other violent crimes. It received its name for the large number of cowboys buried with their boots on. Today, the statute of The Trail Boss overlooks their graves. In 1872 Nebraska passed a law that allowed cattle to remain on farmland only, which killed the cattle drive trade that Ogallala was known for. As such, the Union Pacific Railway began looking for another railhead to transport cattle from.
The Population And Economy Of Ogallala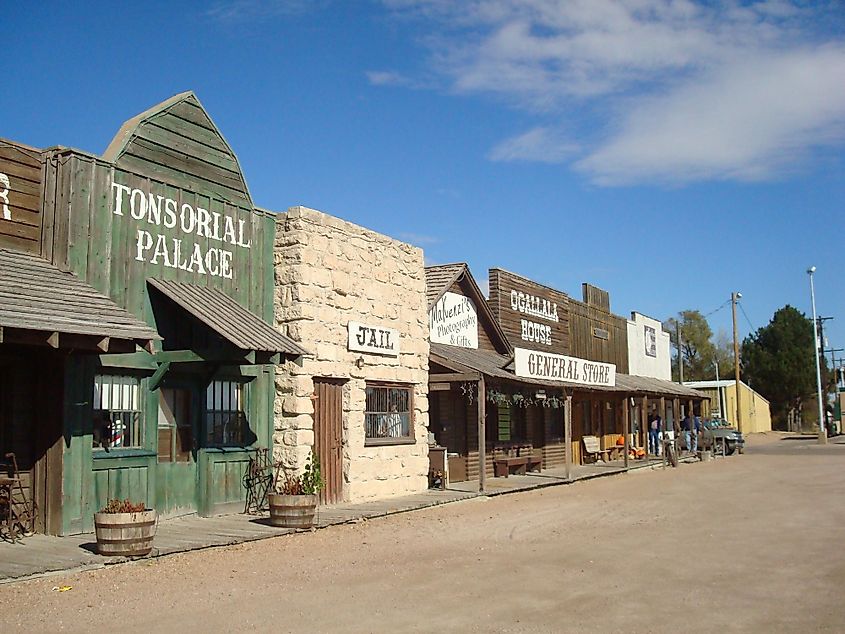 Ogallala has a population of 4,527 inhabitants. Covering an area of 13 sq. km, Ogallala has a population density of 350.28 people per sq. km. Ogallala has a median household income of $54,220 and a gross monthly rent of $635. The average age of a resident is 42.1 years old. On the cost of living index, Ogallala rates at 79.6, whereas the state of Nebraska is 89.1. Yet, 16.71% of the population lives below the poverty line.
The unemployment rate is 2.2%, whereas the US unemployment rate is 6.0%. The leading economies of Ogallala are healthcare and social assistance with 14.6% overall, retail trade at 12.4%, and food and accommodations at 10.3%. The highest paying industries are agriculture, forestry, mining, fishing, and hunting, with gross revenue of $55,968, and educational services accounting for $52,708.
Attractions In Ogallala
Lake McConaughy State Recreation Area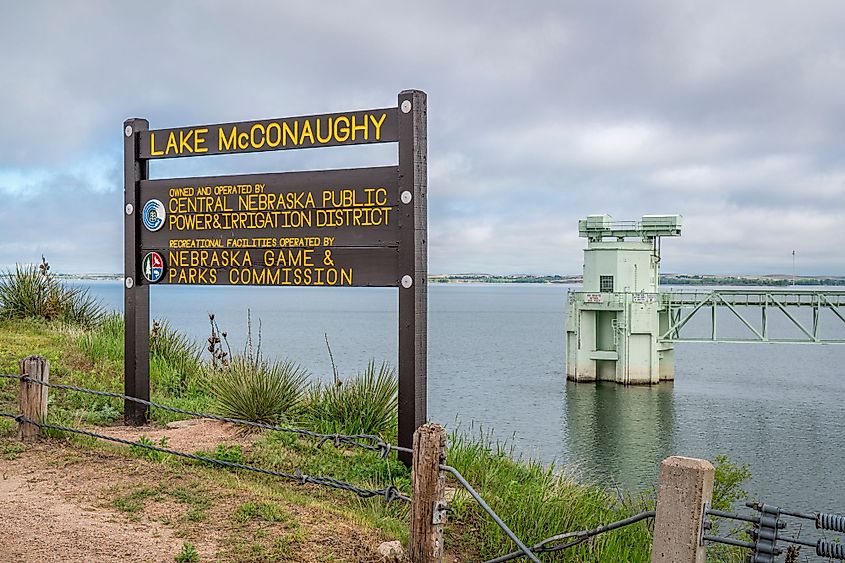 Lake McConaughy is an artificial lake found north of Ogallala, and among locals, it's known as "Big Mac." It features many campgrounds, and visitors can partake in activities such as archery, boating, windsurfing, scuba diving, hunting, picnicking, stargazing, and birding. The park is a popular destination among families in the summer months.
Mansion on the Hill
Listed on the National Registrar of Historic Places, the Mansion on the Hill is a Victorian-style home built-in 1887. It was fabricated of 6-inch thick red brick made at a nearby factory. Yet, it was occupied by notable banker H.L. McWilliams, who loved to entertain in his grand estate. The home has some luxurious features such as walnut shutters, 10 ft ceilings, cherry wood fireplaces, and an ornately carved staircase. Admission into the home is free; however, donations are appreciated.
Petrified Wood Museum
The Petrified Wood Museum houses a natural history collection of ancient wood, fossils, art, music boxes, and Native American artifacts like arrows. The collection started in the 1950s when brothers Henry and Harvey Kenfield collected artifacts and rock specimens in their spare time. They donated their collections in 2000 for all to see at the Petrified Wood Museum.