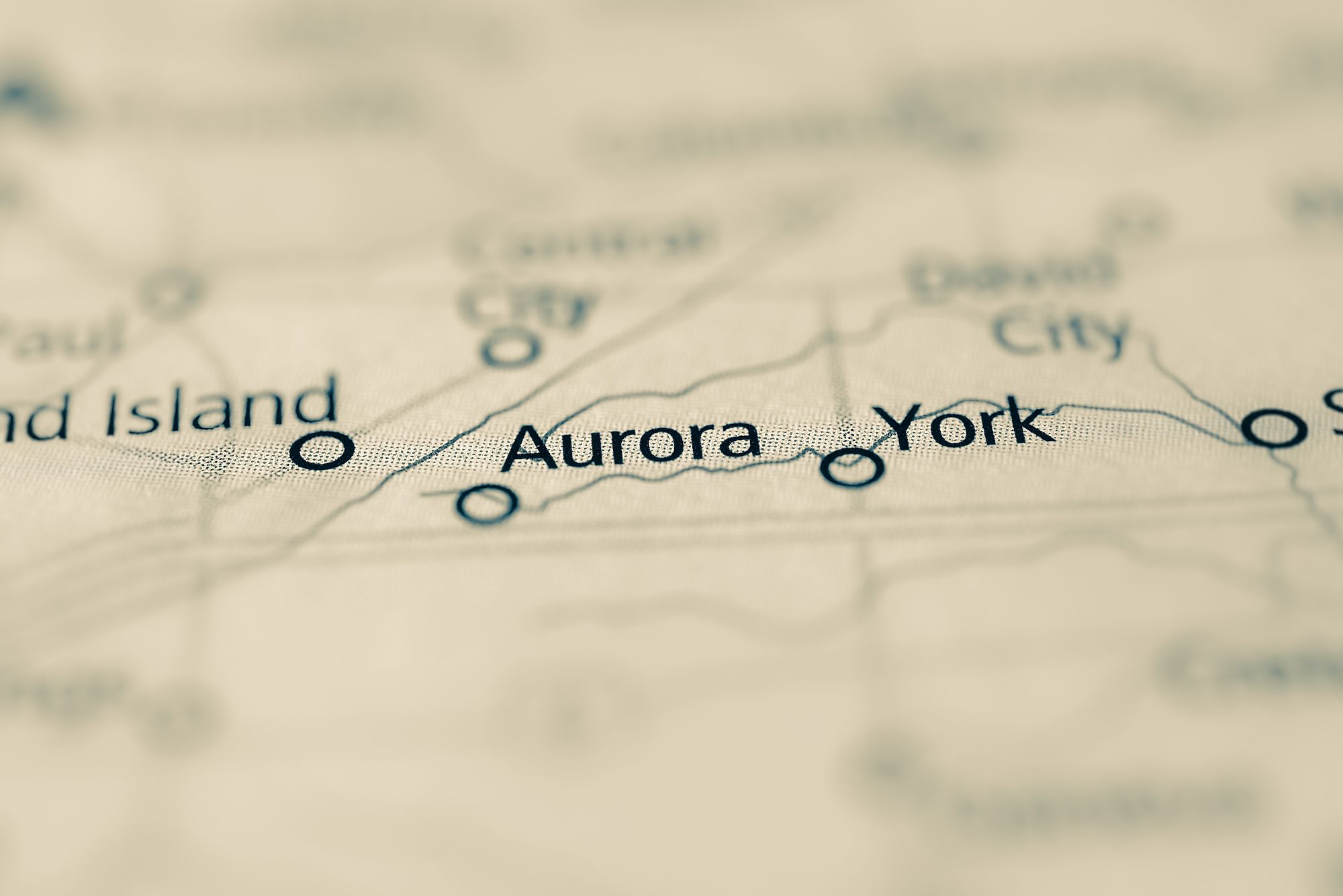 Aurora is a small town in Hamilton County located in the midwestern U.S. state of Nebraska (N.E.). The city is 75 miles away from the capital of Nebraska, Lincoln. It is characterized by warm summers and cold winters. One of the biggest hailstones recorded in the U.S. was in Aurora in 2003; that was 7 inches in diameter. Aurora is the 35th largest city in Nebraska by population, encompassing 4,678 residents as of 2020, of which 88.9% are U.S. citizens. The town is famous for its Edgerton Explorit Center, which was constructed in honor of Doc Harold Edgerton, the inventor of the stroboscope and strobe light, who grew up in Aurora. 
Geography Of Aurora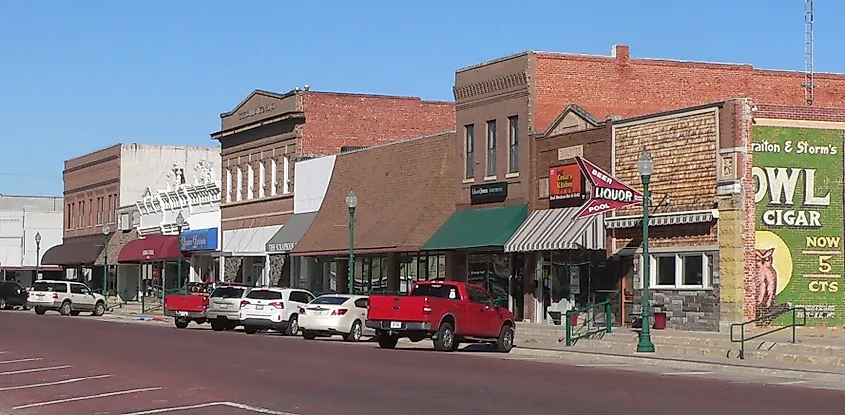 Aurora is located in the southeastern region of Nebraska, the 37th most populous state in the U.S. It is the capital of Hamilton County and lies 75 miles west of Lincoln. The closest city to Aurora is Central City, NE, which is 16 miles south of Aurora. Other close cities include Grand Island, NE, and Hastings, NE, 21 and 40 miles away from it, respectively. As per the United States Census Bureau, the city has an area of 7.54 Km2 in which 7.51 Km2 of it is land and 0.03 Km2 is covered by water. 
Climate Of Aurora
According to the Köppen climate classification, Aurora is characterized by a humid continental climate. The average annual temperature in Aurora is 50.8°F, where it fluctuates between 17°F to 86°F. Wintertime drought is noted in several areas. The hot and cold seasons last 3.8 and 3 months, respectively. The hottest month is recorded in July, with an average temperature of 76.9°F. However, the coldest month is recorded in January, with an average temperature of 23.7°F. The clear part of the year in Aurora is between June 5 and October 26. The rest of the year is mostly cloudy. Aurora sees around 5 months of wet days each year between the months of April and September. The rest of the months experience a dry season. The wet days previously mentioned may include rain, snow, or a combination of the two. Rain is most common between February and December, with June recording the most amount of rainfall (3.8"). On the other hand, snow is most common between December and February, with February recording the most amount of snow (5.8").
Brief History Of Aurora 
Hamilton County was formed in March 1870 by Governor David Butler, with the first courthouse built in Orville city. An agreement was made between David Stone and other politicians to secure a title for section 4, township 10, range 6, west within Hamilton County, according to specific conditions. However, several disagreements arose between the party. Then, David Stone platted a site for Aurora on the northeast quarter of section 4, town 10, range 6, where it was formed on the night of June 19, 1971. The town was named as an honor to David Stone's wife, who was a native of Aurora, Illinois. The city was chosen as a seat for Hamilton County. The second courthouse was formed in 1877 to assure victory. Aurora's population started to increase after Orville City had succumbed and moved in with Aurora. 
Demographics And Economy Of Aurora
According to the United States Census Bureau, Aurora has a total population of 4,678 as of 2020. The median age is 39. The city encompasses five main ethnic groups: 98% are White (Non-Hispanic), 1.42% are White (Hispanic), 0.445% Other (Hispanic), 0.0889% are Black or African American (non-Hispanic), and 0.0222% are American Indian and Alaska Natives. English is spoken by 98.9% of the population. The rest speak Spanish (0.9%) and other Indo-European languages (0.2%). 88.9% of the residents are naturalized U.S. citizens. 9.7% of Aurora's residents are veterans, of which 92.2% are males, and 7.8% are females.
As of the same 2020 Census, 67.8% of the population are employed, where most work in educational services, health care, and social assistance. The median household income is $65,538, with 2.1% suffering from poverty. The homeownership rate in the city is 74.1%, with a Median Gross Rent of $740. Moreover, 4.9% of the population has no healthcare coverage.
Attractions In Aurora 
Edgerton Explorit Center: This center was made in honor of Dr. Harold Edgerton to secure his contributions to the scientific field. Dr. Edgerton was raised in Aurora. He invented the stroboscope and strobe light. This center provides hands-on experience that permits children and families to explore and test the limits of science through games, events, and educational classes.
Shopping Around Central Park Square: Also known as "The Square," it is located near the Hamilton County Courthouse, a prominent historical site. The park encompasses great shops and entertainment centers such as 12th St. Cinema, Aurora Thrift Store, and Susan's Books and Gifts. 
The Plainsman Museum: This museum showcases a brief scope of the history of Hamilton County and how Aurora became the seat of Hamilton County. It encompasses different county artifacts and souvenirs like agricultural equipment, craftsmanship, boardwalks, and military mementos, among many others. 
Hike Gjerloff Prairie and Sherman Ranch: These two sites are great natural reserves and ecological gems that are located along the Platte River of Hamilton County.
Farmer's Market: Summer season gathers a bunch of vendors and farmers to make the farmer's market. One can enjoy wonderful selections of homemade goods, organic vegetables, and pastries in this market. 
Although a small town, Aurora is an eminent reserve for the rich historical, ecological, agricultural, and scientific contributions of its residents. It is the place of choice when it comes to small yet generous roundtrips that can't help but make you revisit the city over and over again for new adventures, peaceful walks, and yummy food.