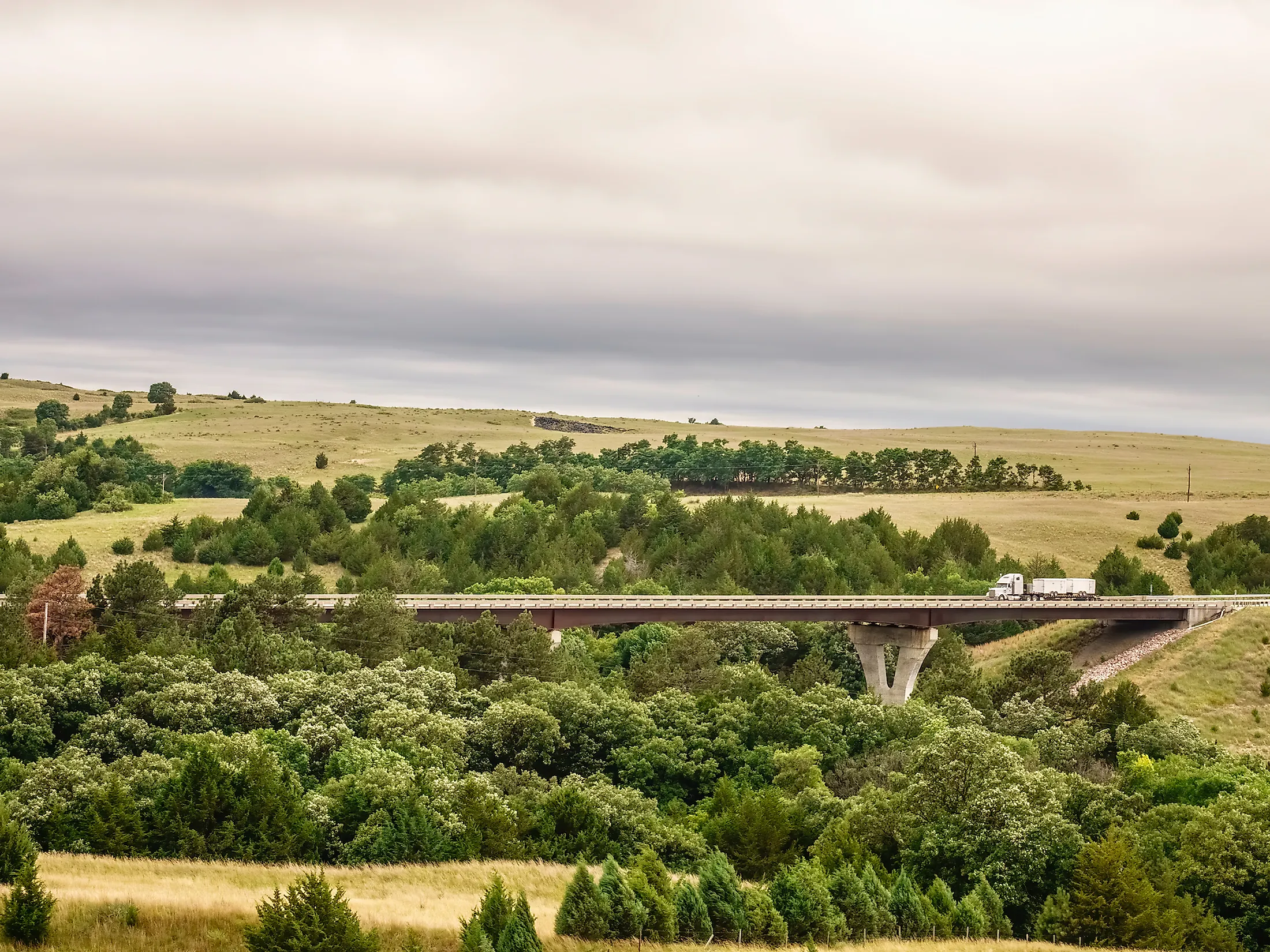 Valentine is the county seat of Cherry County, Nebraska, that promises to live up to its name. Not only are its street signs heart-adorned, but the town encompasses scenic beauty that makes it one of the most charming small towns in Nebraska. It certainly does not feel like a small town with its wide range of outdoor activities that cater to an adventurer's desire. However, Valentine maintains its quaint character by keeping ranches open for guests to stay. It gives a local feel for both the farming lifestyle and the adventures in nature.
Geography Of Valentine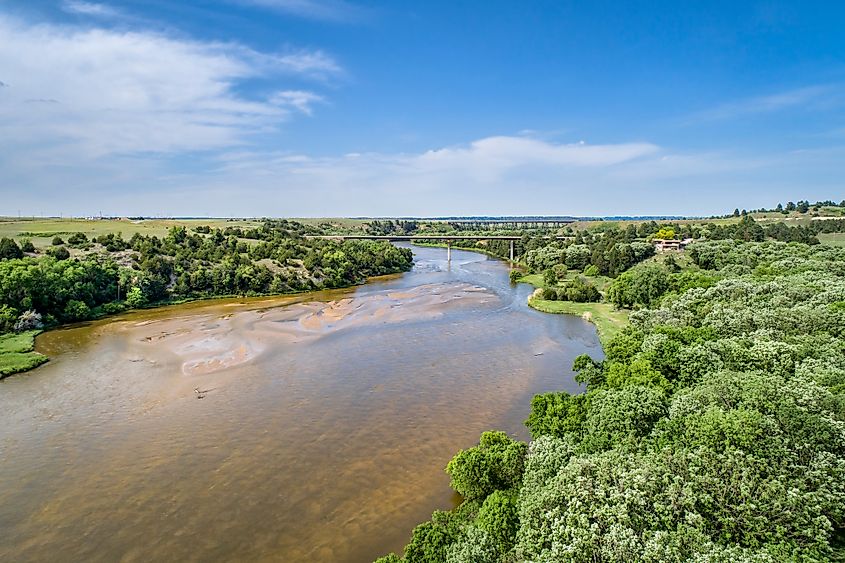 Valentine has an area of 2.25sq miles located in central, northern Nebraska. It is close to South Dakota, with less than 10 miles separating it from the Nebraska-South Dakota border. This location places Valentine close to towns in both states, such as Rosebud, SD, Mission, SD, and Crookston, NE. The nearest city to Valentine is North Platte, NE, at a distance of 130.2 miles, and houses the closest airport.
The Niobrara River flows through the town, which allows the popular activities to take place. Additionally, Valentine is part of Nebraska's sandhills region. The sandhills are made up of soil with a loose and sandy constitution and short grass. However, precipitation allows the grass to grow and turns the region into a scenic prairie, with 85% of the sandhills as intact natural habitat. The Ogallala Aquifer underlies the sandhills and allows for the presence of permanent and temporary lakes and wetlands.
Climate Of Valentine
According to the Köppen classification system, the climate is hot-summer humid continental. It is generally cold and temperate in Valentine, with an average annual temperature of 49.3°F. July, as the warmest month, scores the highest average temperature of 76.4°F. Meanwhile, January has the lowest average temperature at 25.7°F. January is also the driest month, with 0.7inch rain, which amounts to a 3inch difference from May as the wettest month, with 3.7inch rain. This makes up for annual precipitation of 24.5inch. Valentine also witnesses snowfall with varying monthly accumulation levels, amounting to 35inch annually. The average humidity is between 58-59% and peaks in December at 63.2%. Thus, the recommended time to visit is July and August when the weather is warm and the average sun hours are between 10 and 12 hours.
Brief History Of Valentine
Sioux Indians are groups of Native American tribes that lived in the great plains in several states, including Nebraska, before the French and English settlement. However, the area where Valentine was had initially attracted few settlers due to poor quality of soil for farming and lack of accessible water resources besides the Niobrara River. Two pieces of legislation that came out 20 years before the foundation of Valentine helped populate the area. The Homestead Act 1962 inspired people to move to County Region with the promise of free land. In the same year, the Railroad Act allowed the construction of a transcontinental railroad (Sioux City and Pacific Railroads) that allowed the transport of goods and people. As the settlement sprung up in 1882, it was named Valentine after the popular congressman Edward K. Valentine and was incorporated as a city in 1884. It continued to grow and flourish in population even through the stagnation period that hit Cherry County during the great depression in the 1930s. This century, Valentine has witnessed wildfires and storms that tested the resilience of the small-town spirit. Nonetheless, it continues to prosper and has become a center for leisure and business. This prosperity can be seen in opening their first college in 2017, bringing post-secondary education to Cherry County for the first time.
Population And Economy Of Valentine
As per the last census in 2019, the population of Valentine was 2760, with a median age of 35. Over the last few years, there has been a general decline in population, with a -0.612% one-year decline. Five major ethnic groups live in Valentine, constituting 80.5% White (non-Hispanic), 8.15% Multiracial (non-Hispanic), 6.49% American Indian, and Alaska Native (non-Hispanic), 1.99% White (Hispanic), and 1.81% Multiracial (Hispanic). As for foreign residents, 2.14% of residents in 2019 were born outside the US, where they are most commonly from Mexico, Guatemala, and India.
In the same census in 2019, the median household income was $52,974. This value was $44,219 in 2018, totaling a 19.8% increase in one year. However, males had a 1.34 times higher average income than females, which computes to 0.444 income inequality (calculated according to the Gini index). The economy employed 1,568 people where Health Care & Social Assistance was the highest employer and Professional, Scientific & Technical Services was the highest paying industry. The median property value was $126,200. As for the poverty rate, it was 7.3%.
Attractions In And Around Valentine
Niobrara River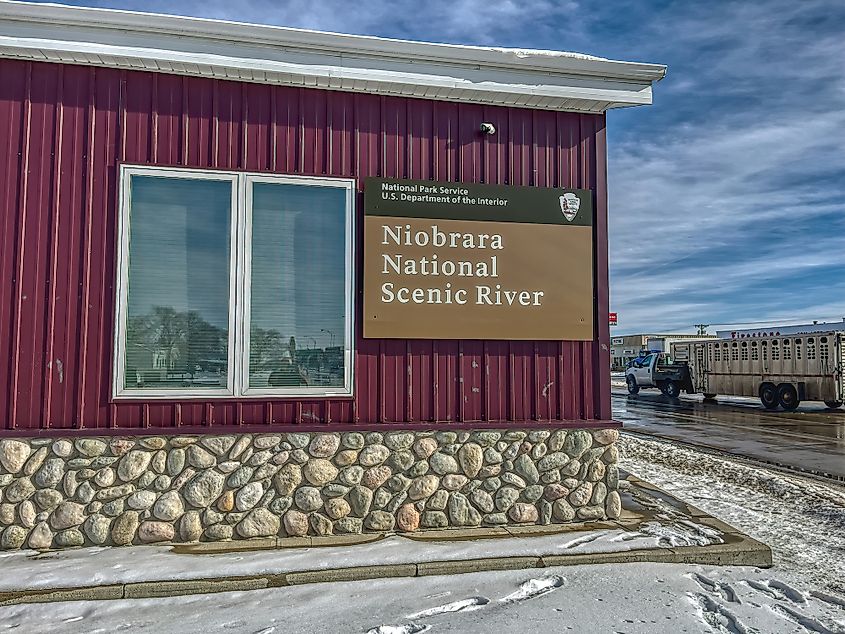 Valentine offers you the chance to experience the river freely. You can choose between the several outfitters that can equip you with kayaks, canoes, tubes, or tanks. There are also ranches and camping areas next to the river. Whether you choose to float through the river or spend time on the banks, you will get to enjoy a unique compilation of scenic cliffs, waterfalls, rock formations, and a biodiverse ecosystem.
Smith Falls State Park
It might take a short hike and crossing a bridge across the Niobrara River, but you will then find the highest waterfall in Nebraska. The park amplifies the peaceful encounter with nature by also being very close to the Jim McAllister Nature Trail, which leads through the valley.
Arthur Bowring Ranch State Historical Park
With an area of 7,202 acres, this beautiful park will let you peek into the ranch life. It openly displays tools and memorabilia of founding ranch days. It was owned and managed by former US senator Eve Bowring until her death in 1985 to be donated as a museum. Luckily, she was also quite the traveler, which adds a collection of worldwide collected antique china, glass, and silver.
Valentine, Nebraska, is home to a small community and a beautiful environment. It is famous for the unique experience that it offers to an outdoors enthusiast. Known as "America's City of Hearts," this small town will use its charm to steal your heart.