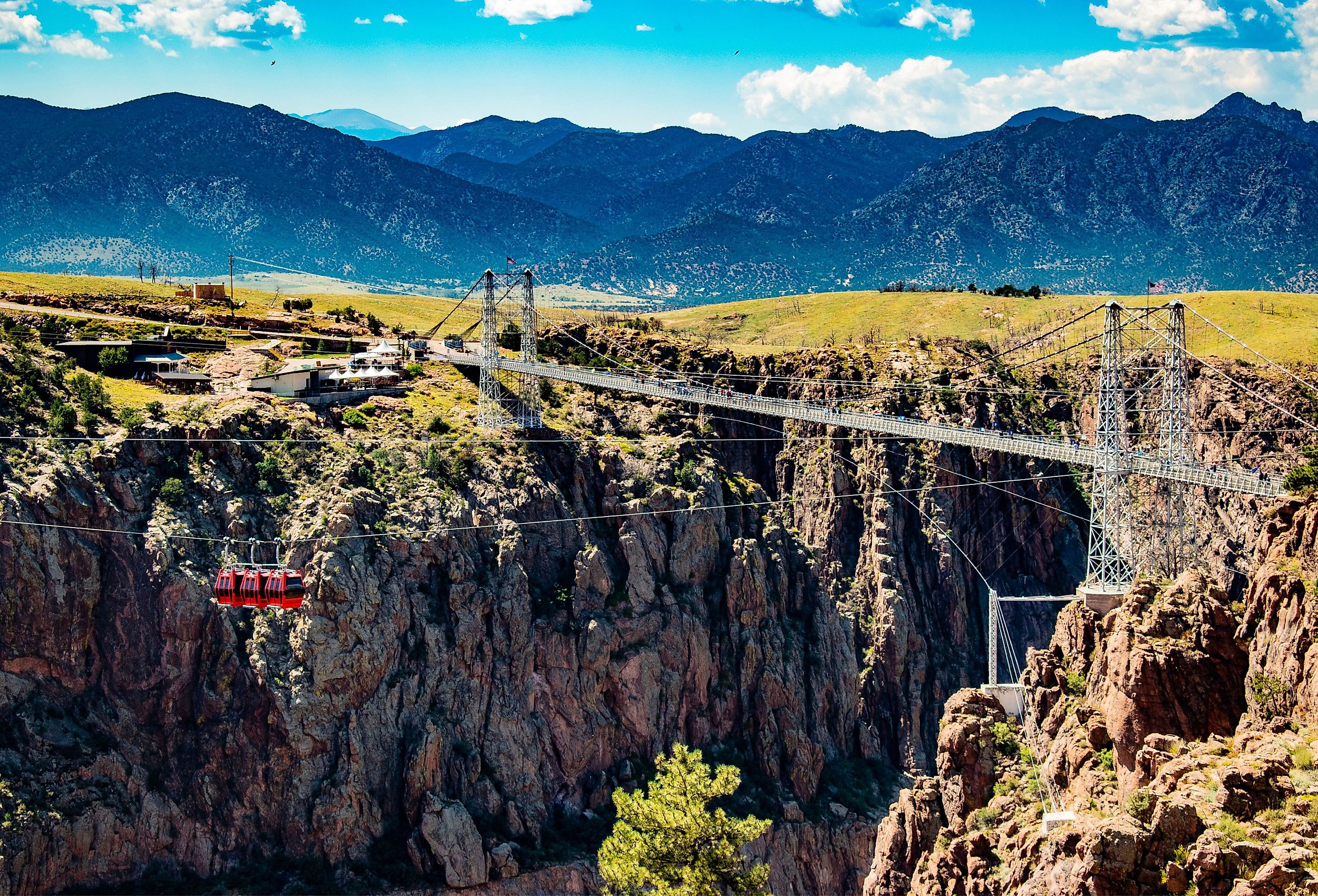 10 Often-Overlooked Mountain Towns You Must Visit in Colorado
The state of Colorado is a popular vacation spot for a reason. With breathtaking views, beautiful weather, and endless outdoor activities, there is something for everyone. The Rocky Mountains are a significant draw, but Colorado has a varied landscape, and the lakes, canyons, grasslands, and bustling towns attract many tourists and visitors as well. While some places are extremely popular and pop up on every list of must-visit towns in Colorado, others are just as beautiful but are often overlooked.
1. Rangely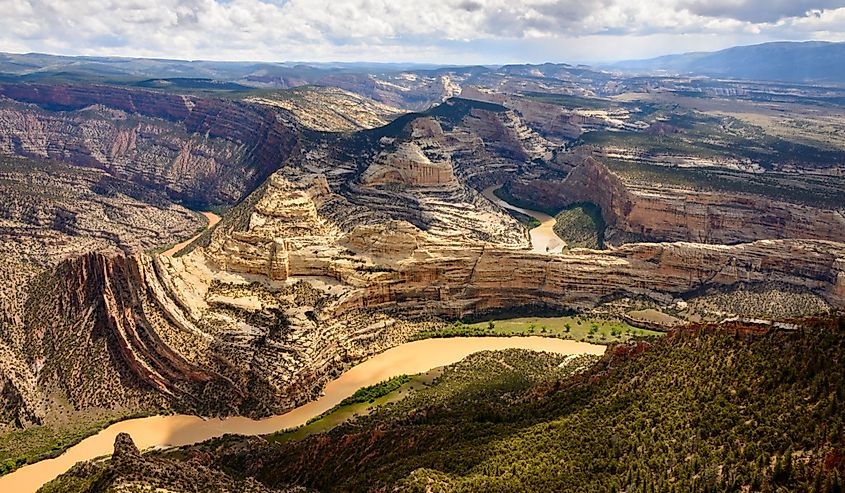 A small rural town in Northwest Colorado, Rangely has a range of activities for adventurous visitors. From offroading, camping, fishing, and hiking to whitewater rafting and horseback riding, there are endless outdoor choices. The town also has a dedicated rock crawling park and is just a twenty-minute drive from the Dinosaur National Monument, which features scenic drives. Other attractions include the Kenney Reservoir for water sports and the Canyon Pintado (Painted Canyon) where you can see historic pictographs left behind by early settlers.
2. Grand Lake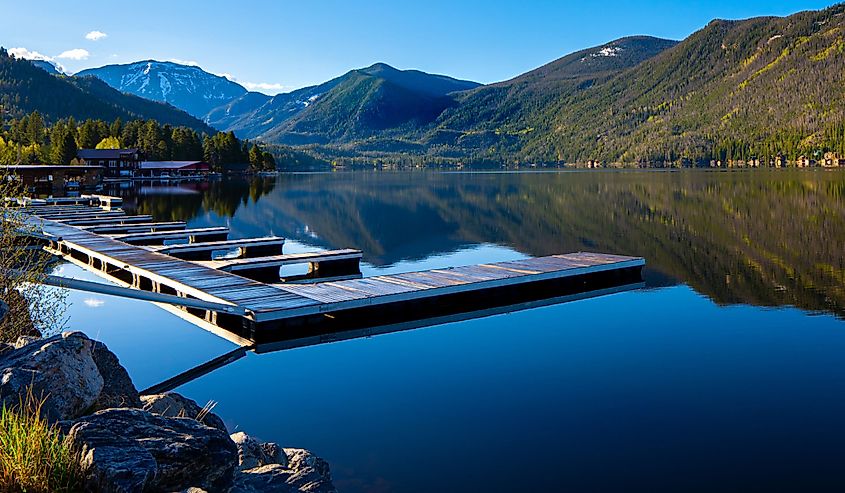 Sitting at an elevation of over 8,000 feet, Grand Lake offers breathtaking views of the Rocky Mountains. More secluded than other mountain towns, there is something for everyone here, all year round. In the summer, visitors can enjoy activities like hiking, biking, and offroading, or they can indulge in boating and fishing in Colorado's largest natural lake. In winter, Grand Lake becomes the "Snowmobiling Capital of Colorado." Snowshoeing and skiing are other winter options, and the town provides direct access to Rocky Mountain Park.
3. Canon City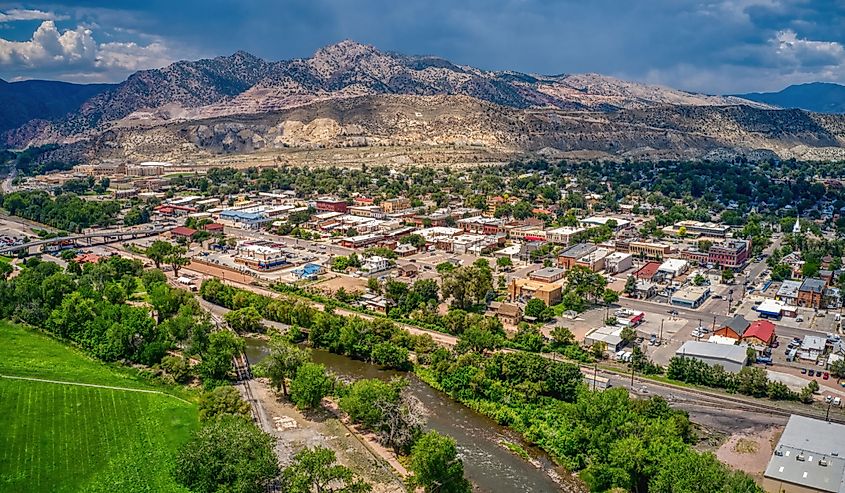 Canon City's claim to fame is the Royal Gorge Bridge and Park. At more than 1,000 feet above the Arkansas River, it is the highest suspension bridge in America. The park is also a popular spot, with a theater, play area, and many thrilling rides to choose from. Founded in 1860, Canon City has an interesting history, originating when authorities decided to excavate it for mineral deposits. The mighty Arkansas River carved the ten-mile steep "Royal Gorge" canyon in granite, a route visitors can tour by railroad. The service was part of a transcontinental route when it started in 1877, but is now just a tourist attraction.
4. Woodland Park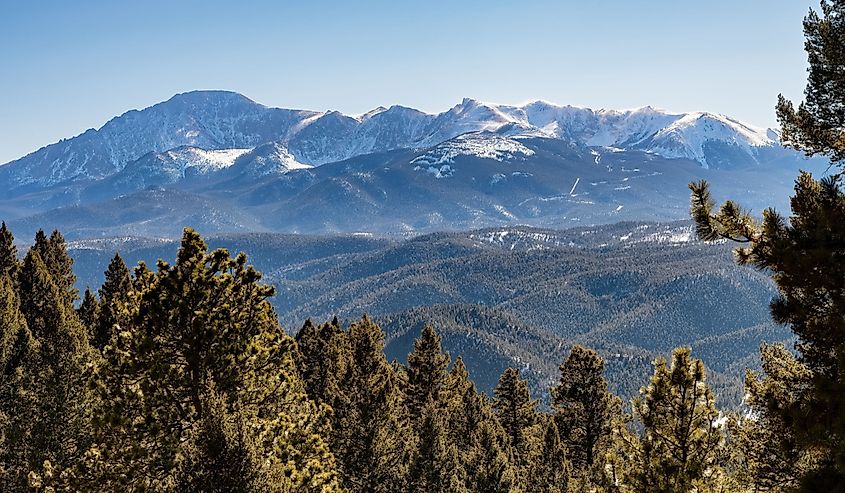 Also called the "City above the Clouds," Woodland Park, like Grand Lake, sits at an elevation of over 8,000 feet. The main attraction is the famous Pikes Peak, which is visible from town. More adventurous visitors can hike to the top of the massive 14,110-foot peak, but there is also a train service for the less daring. Another popular spot for visitors is the Rampart Reservoir, where visitors can camp by the lake and indulge in fishing, and even ice fishing in the winter. The town also hosts many festivals and markets in the summer and fall months.
5. Frisco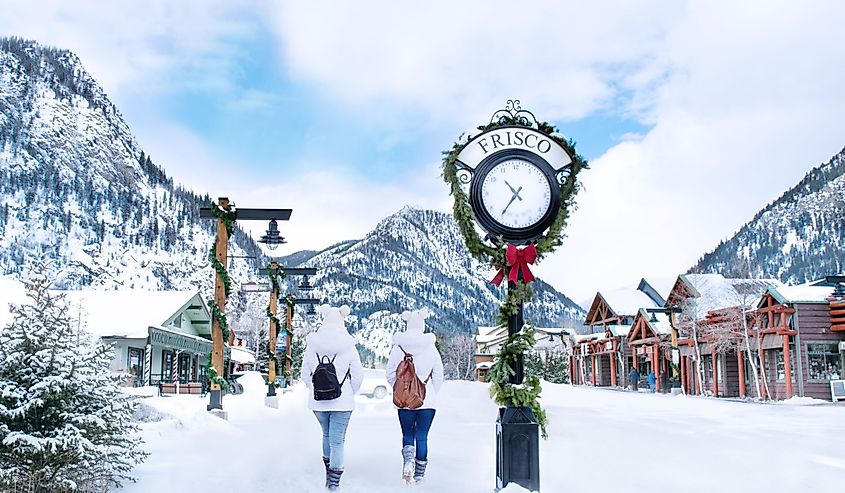 Nestled between several ski resorts, and settled at an elevation of 9,097 feet, Frisco is a beautiful spot to visit at all times of the year. In the winter it is the perfect place to set up base camp for those into skiing and snow activities. The town has a bustling main street and an Adventure park with tubing and beginner ski hills. Visitors can also enjoy snowshoeing and riding in horse-drawn sleighs. Frisco lights up during the summer and fall, with activities like kayaking and fishing on the lake, and hiking and mountain biking on the many trails.
6. Ridgeway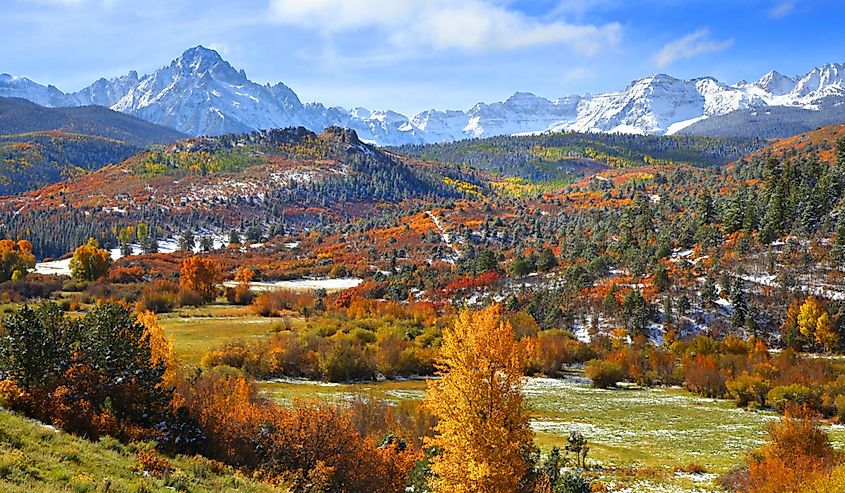 Visitors to Ridgeway can enjoy classic outdoor activities like camping, fishing, and hiking at the Ridgeway State Park. However, a lot of people stay in this mountain town because of its proximity to more famous Colorado towns like Ouray (famous for its frozen slot canyon and box canyon falls), Silverton (a historic mining town with high-altitude trails), Telluride, and Montrose. All of these towns are within an hour's driving distance from Ridgeway, which increases its desirability.
7. Del Norte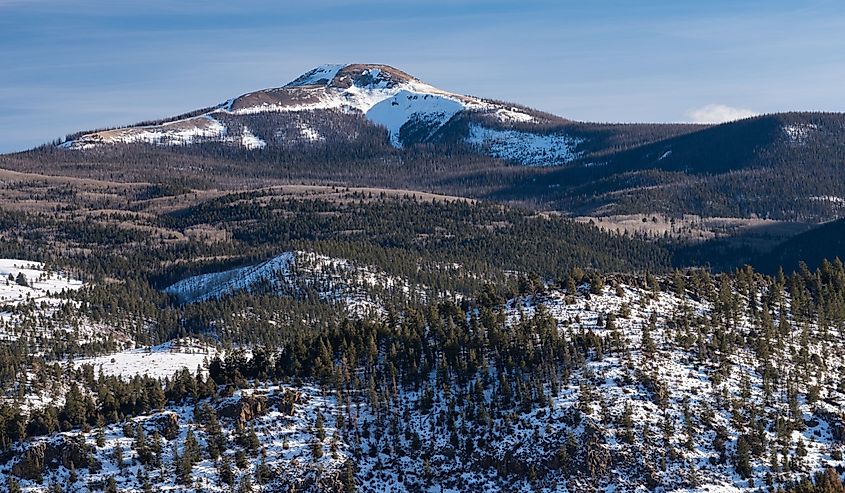 Once a mining town, Del Norte is now known for its history and for its outdoor tourism. There are many fascinating structures that serve as a reminder of the town's gold mining history. Visitors can head up the mountains to check out the Summitville Mine Ghost Town. Wildlife abounds in this area, as it does in the surrounding Rio Grande National Forest. The forest is a great spot for backpacking trails, rock climbing, and big game hunting. In the winter these trails are perfect for snowmobiling. Del Norte also has a thriving local business scene, and its honey farms are popular among tourists.
8. Salida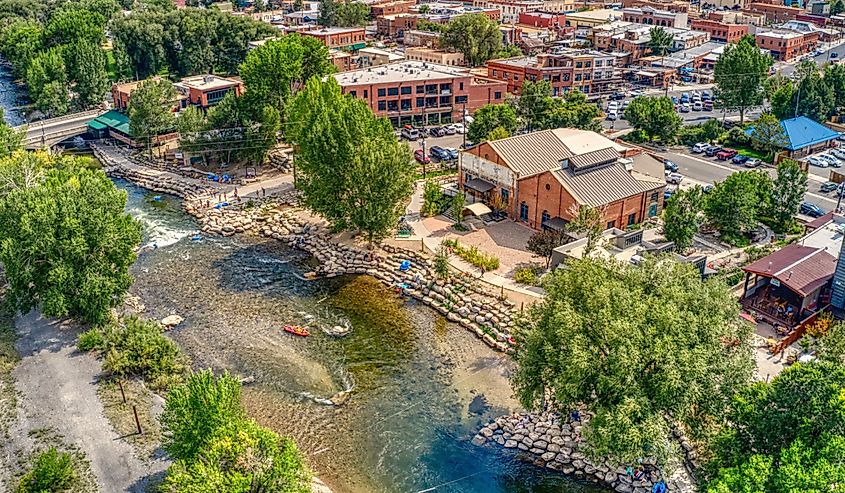 Salida is a vibrant small town, tucked in the mountains, and within driving distance of other mountain towns like Cañon City, Buena Vista, and Gunnison. The best part is that it has something for everyone. There are numerous hiking trails, from beginner to advanced, all with spectacular views. Visitors can relax in the hot springs, or raft the Arkansas River. There are aerial adventure parks and zip lines for those who want to enjoy the Colorado beauty from a height, and the food and local festivals are also major attractions.
9. Kremmling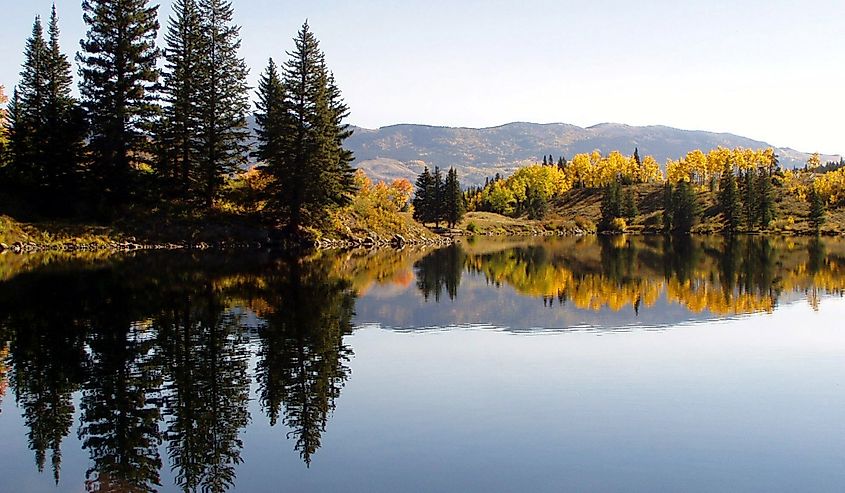 Known as a "Sportsman's Paradise," Kremmling is a wilderness suited for thrillseekers and adventurers. Visitors can choose from rafting or kayaking on the rapids, to ice-fishing on the Colorado river. Other options include a hike or horseback ride, a camp in the wild, and trails galore for ATV/OHV enthusiasts. Those on the lookout for animals will not face disappointment either, as wildlife outnumbers humans in some areas. The scenic mountain views and spectacular landscape will make the whole experience unforgettable.
10. Westcliffe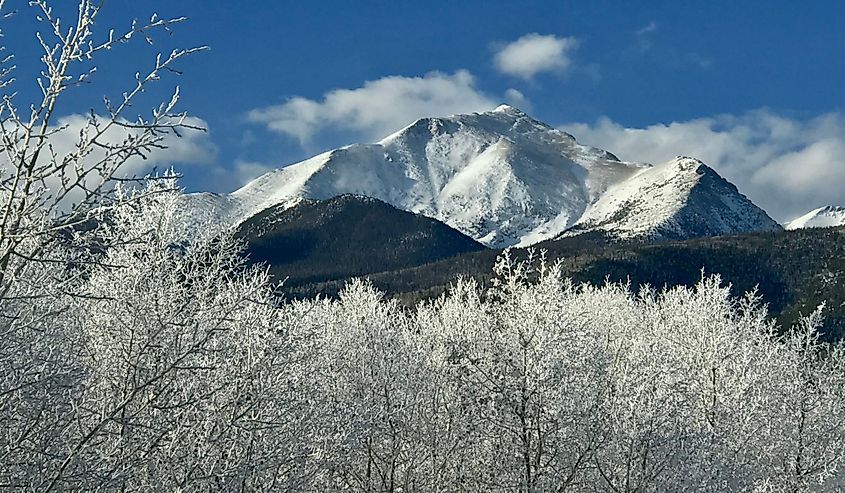 The remote, small town of Westcliffe often escapes attention, but those who visit it find its panoramic views captivating. A community dedicated to reducing light pollution, it is a designated "International Dark Sky Community." Many go there to camp outdoors and watch the stars in the night sky. Westcliffe has an observatory, by the name of Smokey Jack, for visitors who want to stargaze through a robust, high-tech telescope. A traditional mountain town, Westcliffe also offers hiking, camping, and other outdoor activities.
In Conclusion
Colorado is a popular tourist destination, but within the state, there are plenty of often-overlooked mountain towns waiting for visitors. It is always good to have several options when planning a trip, especially a few that are less crowded and therefore usually less expensive. When you veer off the beaten path in Colorado, you are sure to find a countryside full of beautiful towns and hidden gems.