Revered as one of the mountain states, Colorado is full of vivid and sculptural landscapes, featuring mountains, forests, canyons, rivers, and more. Views of wildlife and plenty of different activities and adventures make the state even more appealing.
Many tourists make their way through the popular cities of Denver, Aspen, and Boulder, but there are many small towns that do not get the love they deserve. Below, you will find a list of the most underrated towns in Colorado and why you should visit them.
Grand Lake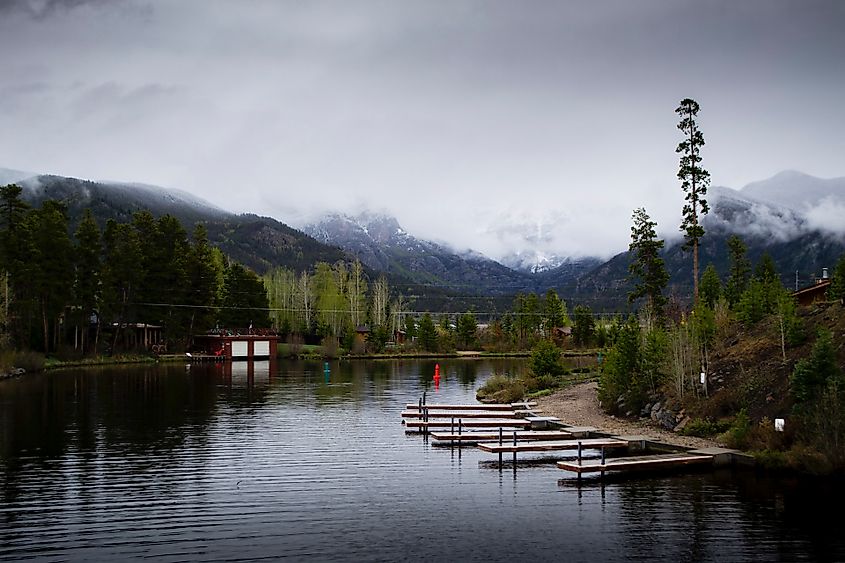 Located on the shores of Grand Lake, the biggest and deepest lake in Colorado, the town of Grand Lake has lots to explore. The community is also known as the western entrance to the Rocky Mountains, meaning there is plenty to do and see.
The town offers numerous activities aside from sightseeing and hiking, including boating and golfing, and snowmobiling in the winter months. If you are looking for somewhere to get away, whether it's for a weekend or a little longer, Grand Lake is the place to be.
Estes Park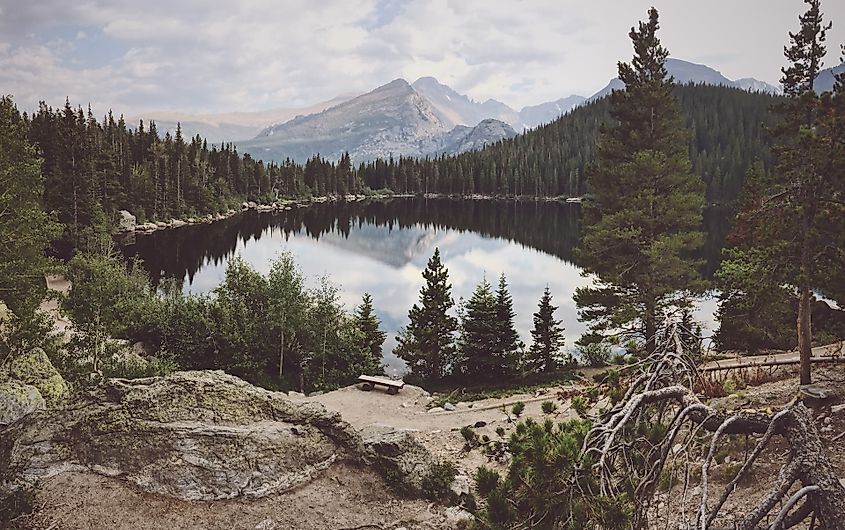 Situated within the Rocky Mountains and near Roosevelt National Forest, is Estes Park, a small town full of big adventures. Hike through the woods, and take in the views of Big Thompson River which runs through the town, enjoying the wildlife and time well spent.
The small town is also home to the Stanley Hotel. The hotel is a popular tourist destination for anyone who loves spooky and ghostly, yet historical and educational, tales and adventures. If you are on the hunt for scenic views and exciting evenings, pay a visit to Estes Park.
Ridgway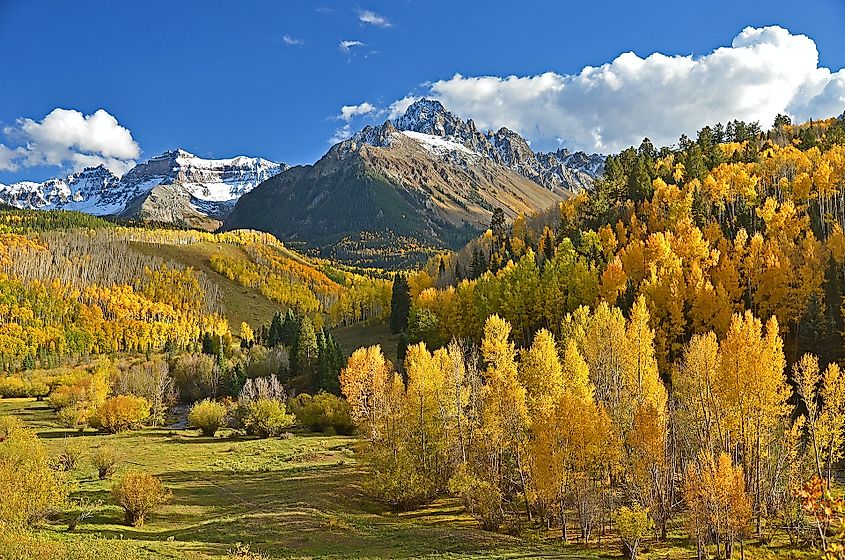 Ridgway is the perfect location for an avid hiker as it is chock full of mountainscapes and trails. There are even natural hot springs one mile south of the town, so you can stop and relax before continuing on.
The town boasts many trails for mountain biking and ATVing, which is ideal if you have an itch for adventure. The music and cultural scene are also bustling for a small town, with plenty of concerts, classes, and workshops available year-round.
Crestone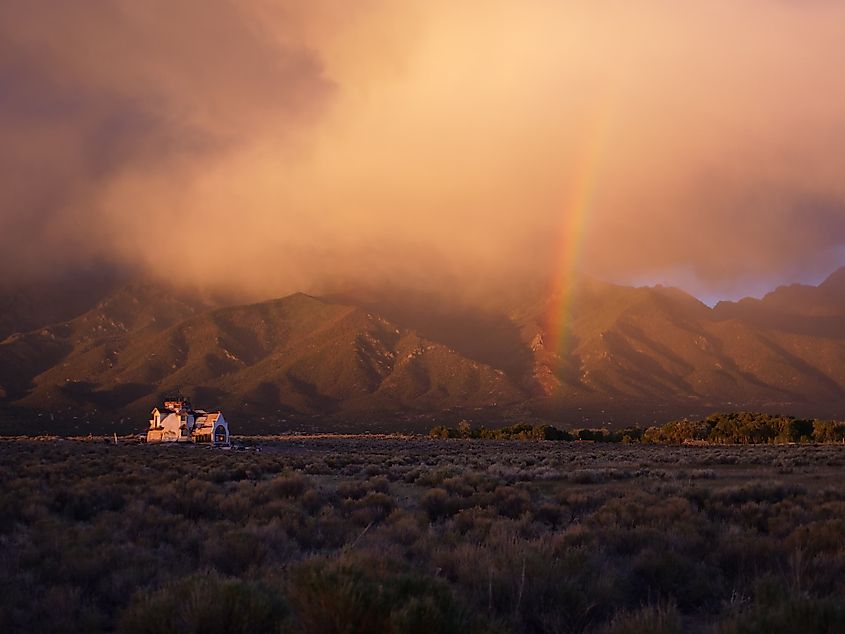 With a population of approximately 100, Crestone is a very small town. While it was originally settled as a mining town, it is now known as a regional spiritual center. The town hosts several groups of major world religions, such as Buddhism, Hinduism, and other practices.
Crestone is also just below the Sangre de Cristo Mountains and near the San Luis Valley, so there is plenty to see and explore. It's the perfect spot for an enriching and enlightening experience. 
Silverton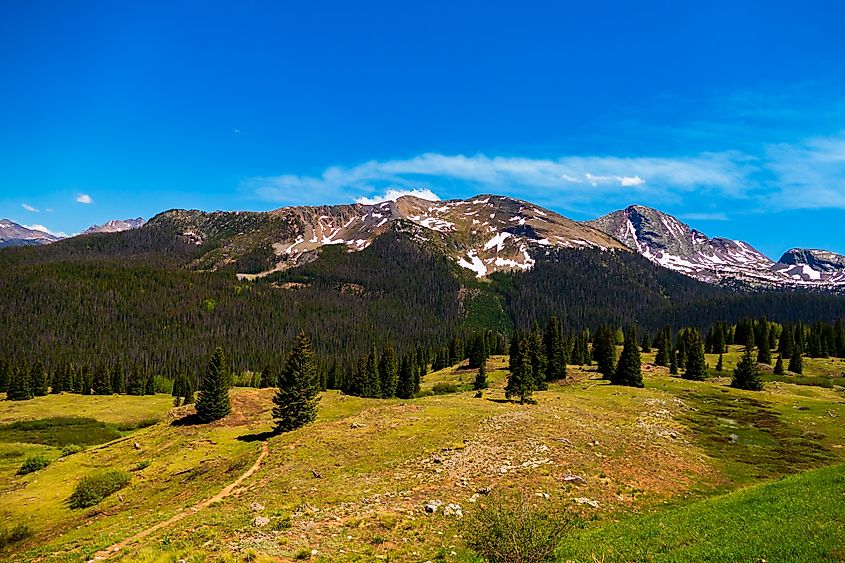 Another historic mining town, Silverton has become a National Historic Landmark because of its history with the gold rush mines in the 1870s. The town is set in a mountain valley, surrounded by 13,000-feet peaks, as well as national forests, meadows, and plenty of trails.
After you have traversed through the mountainscape, take a gander at the town's ornate homes, lavishly constructed thanks to the success of gold miners. Visitors will also find many eclectic gift shops and restaurants, making this a one-stop destination for sightseeing, shopping, and a bite to eat.
Frisco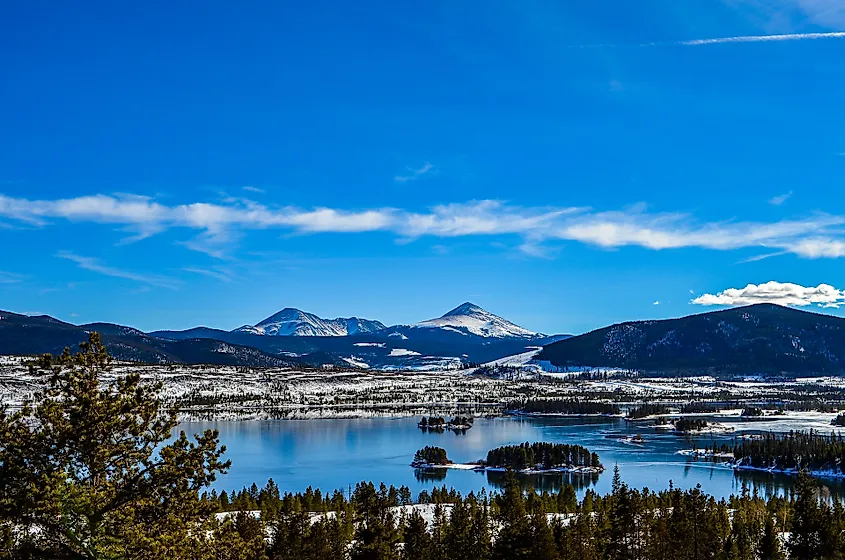 Frisco, Colorado, is home to year-round attractions, including historic buildings that explain the town's role in Colorado's silver boom. The community is also popular for its access to the Dillon Reservoir, which is a beautiful lake perfect for swimming, boating, and photographing.
The famous ski resorts are a fantastic attraction for those on a winter getaway, while fall, spring, and summer call for a hike through the White River National Forest with views of the Frisco mountainscape.
Nederland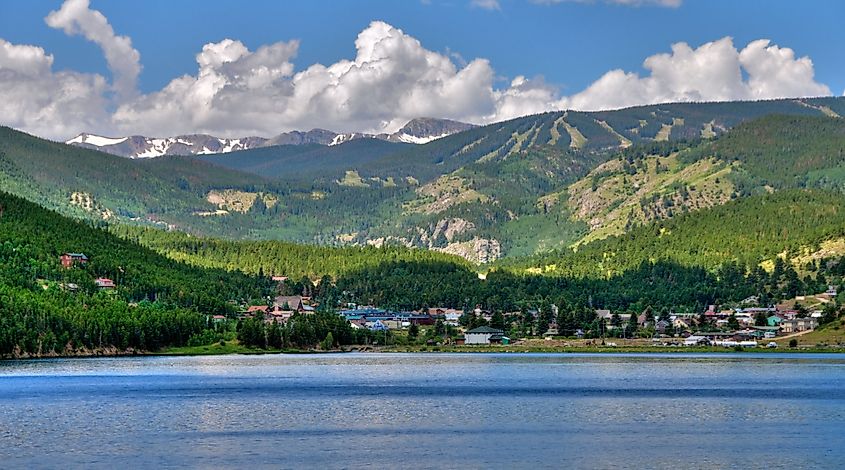 Located only 17 miles west of Boulder, Nederland is full of history and recreational activities. It is the access point for the Indian Peaks Wilderness Area, which is ideal for fishing, biking, hiking, and camping.
Nederland was once a mill site for silver ore from the rich mines nearby, and for tungsten ore during World War I. The town also provides easy access to Eldora Mountain Resort, a ski resort that is only five miles away.
One of Nederland's most popular events is the Frozen Dead Guy Days in March, which pay tribute to a Norwegian man who was cryogenically frozen in the 1980s. Coffin races, a polar plunge, and other chilly-themed activities make it a thrilling trip.
Rich with history, stories, hiking paths, lookout points, and even shopping, the small town of Nederland boasts something for everyone.
Small Towns and Big Adventures!
If you are heading toward Colorado in search of scenic views, charming towns, and fewer tourists, these locations should be first on your list! They are full of history, adventure, and activities that will keep you entertained for the perfect getaway, no matter what time of year it is.
Have you visited any of these underrated towns in Colorado? Share in the comments below!