Countries Hosting The Most Foreign Students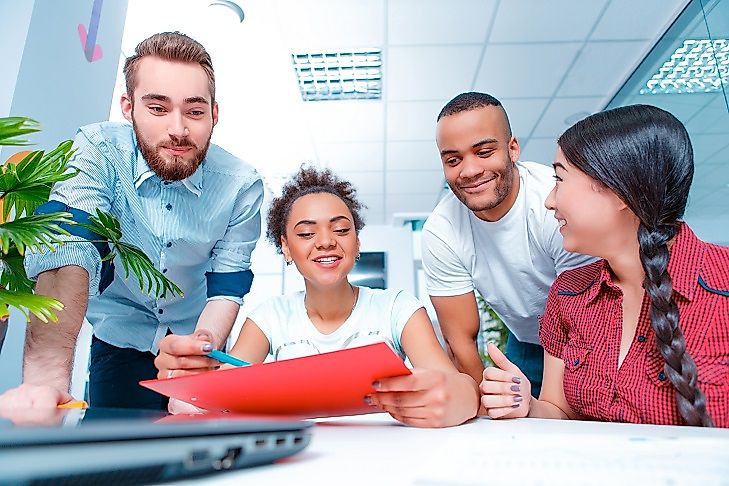 Universities around the world are using international student programs to attract mobile students. Globalization has made it easy to access information enabling students to look for opportunities in other countries. The need for higher education has increased, and students from countries that are yet to meet this demand opt to study abroad. Students, especially from developing countries, pursue courses abroad that are not available in their local institutions. The US leads in hosting mobile students by hosting 19% of all foreign students followed by the UK at 10%.
Countries Hosting Most Foreign Students
United States
Most foreign students studying in the US are from China, Brazil, India, Saudi Arabia, Nigeria, and Kuwait. Students are drawn to the US because it is home to some of the best Universities in the world. These Universities offer educational diversity for students. Engineering, Business Management, and Math are the most popular courses for foreign students. Most of the international students study at New York University, Texas University, and the University of Southern California. Stringent and Bureaucratic procedures to obtain work visas force most international students to go back to their home countries after graduation.
United Kingdom
The UK is a destination country to 10% of foreign students. A significant number of these students are from China, followed by India and Nigeria. International students seek high-quality education from UK's renowned Universities. The most famous University with foreign students is the University College of London followed by the University of Manchester. The top courses studied are Business Administration Studies, Engineering, Technology, Law, and Architecture. After graduation, students are given a four-month period to look for jobs after which they face deportation if they stay longer. Many students go back to their home countries discouraged by tight immigration laws in the UK.
Australia
Australia is the destination for 6% of international students. The top sending countries are China, India, Malaysia, and Vietnam. 44.7 % of these students study Business Management, and 11.8% study Engineering. Education has become the largest export service in Australia. The costs of studying in Australia are considerably lower than in the UK and the US, and students can work part-time and access scholarships and grants. Australia has become a frontier in technological innovations which attracts many foreign students. There are plenty of options for students who want to work in Australia after graduation. A point system is used to determine whether graduates are eligible to obtain a visa. The method is straightforward and encourages many students to stay.
France
The top sending countries of foreign students to France are Morocco, China, and Algeria. Around 6% of international students opt to study in France with most of them hosted in Paris. Language and Humanities top the most studied courses followed by Sports Sciences and Economics. France has attracted mobile students through several measures such as simplification of application procedures, availability of subsidies and increasing the number of institutions. Around 32% of these foreign students stay and work in France, with a variety of immigration options available.
Trends in Education Abroad
More and more students are traveling abroad to explore other options not available at home. Developing countries are increasingly supporting their students to access high-quality education in an attempt to fast track the growth of their economies. Other top destination countries are Germany attracting 5% of mobile students while Russia Federation attracts 3% of all international students. Japan is a favorite to 3% of all international students, Canada (3%), China (2%), and Italy (2%).
Contemporary trends in the global education sector have led to speculations in regard to its future. The United Kingdom and the United States are increasingly facing competition, especially from universities in Canada and Australia, due to stringent immigration policies. The middle-class is increasing around the world leading to a greater demand for international education markets. Students are also opting for shorter stints when taking courses abroad.
Countries Hosting Most Foreign Students
| Rank | Country | % Of Total Mobile Students Hosted By The Country |
| --- | --- | --- |
| 1 | United States | 19% |
| 2 | United Kingdom | 10% |
| 3 | Australia | 6% |
| 4 | France | 6% |
| 5 | Germany | 5% |
| 6 | Russian Federation | 3% |
| 7 | Japan | 3% |
| 8 | Canada | 3% |
| 9 | China | 2% |
| 10 | Italy | 2% |