Yellow Sea Map and Map of the Yellow Sea Size Depth History Information Page
Yellow Sea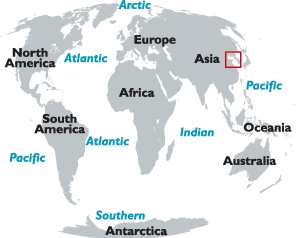 The Yellow Sea is an inlet of the Pacific Ocean lying between mainland China on the west and north, and the Korean Peninsula on the east.
It is located north of the East China Sea, and measures about 600 miles (960 km) from north to south and about 435 miles (700 km) from east to west.
The Yellow Sea derives its name from the color of the silt-laden water discharged from the numerous Chinese rivers that drain into its waters.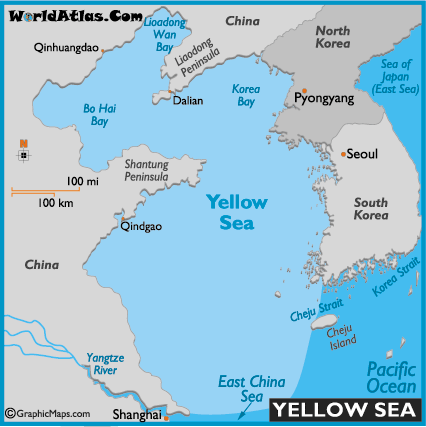 print this map other bodies of water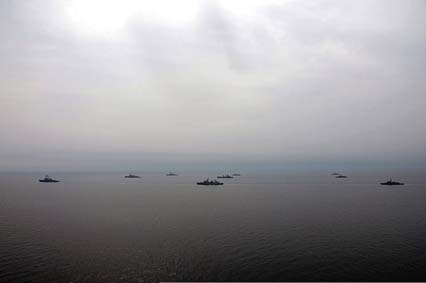 Military ships dot the horizon on the Yellow Sea...
This page was last updated on June 16, 2020.