Russia's Information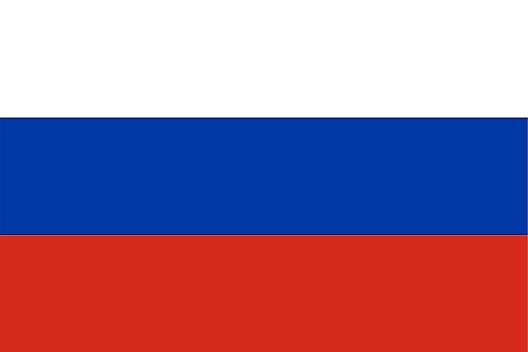 | | |
| --- | --- |
| Land Area | 16,377,742 km2 |
| Water Area | 720,500 km2 |
| Total Area | 17,098,242km2 (#1) |
| Population | 142,355,415 (#9) |
| Population Density | 8.69/km2 |
| Government Type | Semi-presidential Federation |
| GDP (PPP) | $3,750.00 Billion |
| GDP Per Capita | $26,100 |
| Currency | Ruble (RUB) |
| More Information | Russia |
| Largest Cities | |
As the world's largest country in total area, Russia showcases a wide diversity of landforms. In general terms, it is divided into some very specific geographical zones.
Some Details...
The broad European Plain, or Volga River Plain extends from the Ural Mountains to its western borders with Europe.
The central and southern areas of Russia include large fertile areas, marsh, steppes (plains without trees) and massive coniferous forests.
Siberia is a combination of frozen tundra, with rolling hills rising to plateaus, punctuated by scattered mountain ranges.
Mountains
Mountain ranges are found across Russia, with many of the major ones stretching along its southwestern, southeastern and eastern borders
In the far southwest the Caucasus Mountains slice across the land. The country's highest point, Mt. Elbrus at 18,481 ft. (5,633 m), is located there.
Making up the natural border between European Russia and Asia, the Ural Mountains extend from the Arctic Ocean to Kazakhstan's northern border.
The Kolyma Mountains in far northeastern Russia extend about 1,126 km (700 mi) north and south to the east of the Kolyma River and roughly parallel to the coast of Siberia. Some rise to over 6000 feet (1830 meters).
Rivers
Russia has more than 100,000 rivers with a length of 7 miles, or greater. Some of the world's longest rivers flow through the vast lowland plains that dominate the Russian landscape.
Significant rivers include the Volga, Dnieper and Dvina (west), the Lena, Ob, and Yenisey (central) and the Amur in the far east.
At 1,642 m (5,387 ft), Lake Baikal is the deepest and among the clearest of all lakes in the world. Baikal is home to more than 1,700 species of plants and animals, two thirds of which can be found nowhere else in the world.
Steppe
Long characterized as the typical Russian landscape, the steppe region displays a broad range of treeless, grassy plains punctuated by mountain ranges, and provides the best conditions for human settlement.
Taiga
Accounting for over 60% of Russia, this forested region extends from its western borders then east towards the Pacific Ocean. Russia contains the world's largest reserve of coniferous wood, however, due to extensive logging the supply is steadily on the decrease; as well, to make way for agriculture, much of the forested zone has been cleared.
Tundra
Stretching 4,349 miles (7,000 km) from west to east, the Russian Arctic is a vast treeless and marshy plain, and is well-known for its white nights (dusk after midnight, and dawn fairly soon after) through summer and days of near total darkness through winter.
Russia republics, administrative territories, administrative regions, autonomous districts, 0, autonomous cities & their capitals
This page was last updated on April 7, 2017.