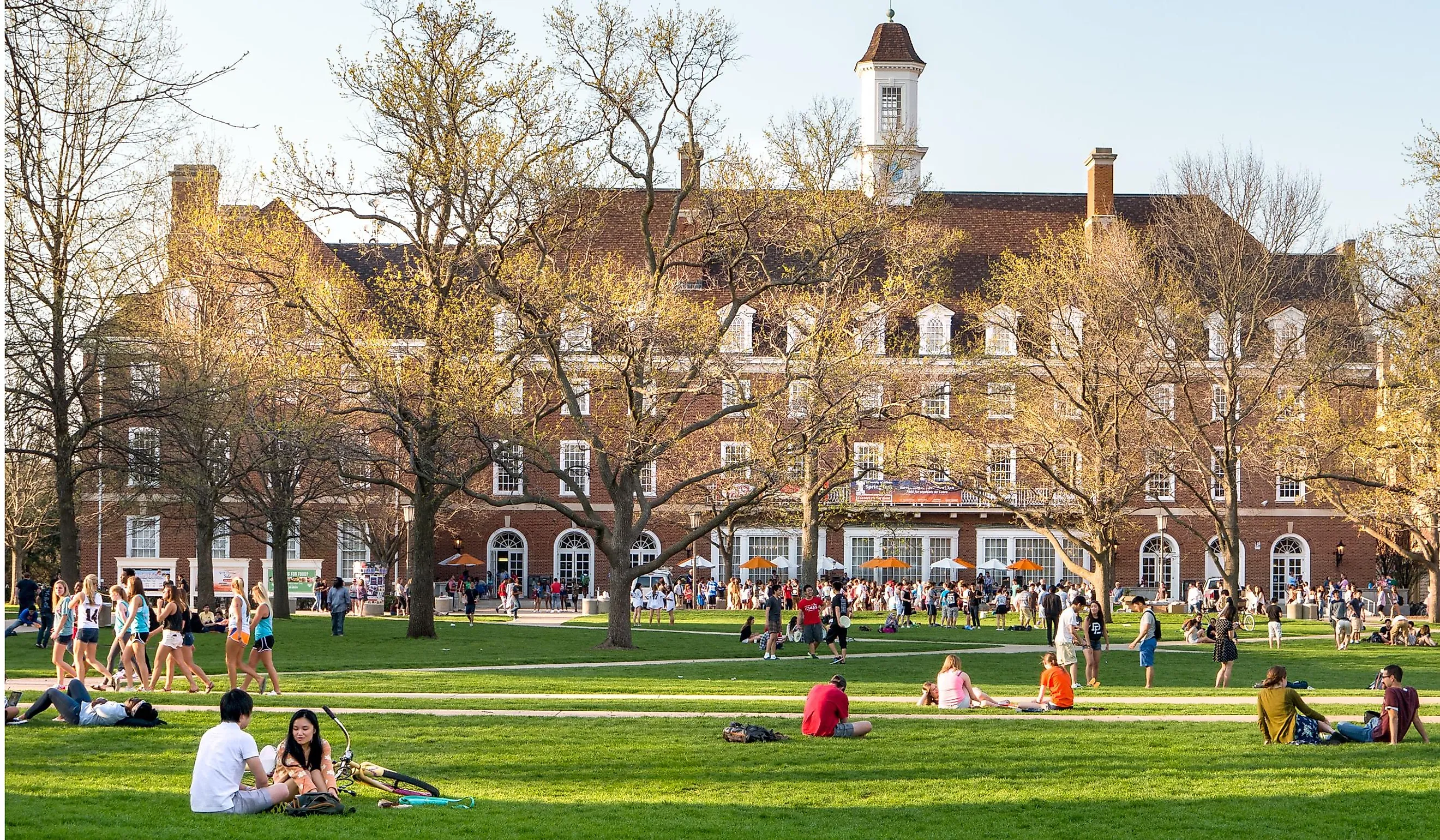 The 10 Largest Universities In The United States
Many teens spend dozens of hours combing through university admission requirements and benefits, crossing their fingers and hoping for a lucky bite: what would it take to convince you to spend four years in one school and not another? Location, affordability, prestige, and culture are the biggest draws for aspiring students, and these behemoth colleges make large schools look rural. The average higher learning institution in the United States is responsible for educating 6,354 students, yet the following ten universities are operating with ten times that amount. Then, the question is, what makes them so great?
| Ranking | University | Enrollments |
| --- | --- | --- |
| 1 | Texas A&M University, TX | 74,869 |
| 2 | Rutgers University, NJ | 68,942 |
| 3 | University of Central Florida, FL | 68,442 |
| 4 | University of Florida, FL | 61,112 |
| 5 | The Ohio State University, OH | 60,540 |
| 6 | Arizona State University, AZ | 57,588 |
| 7 | University of Illinois Urbana-Champaign, IL | 56,644 |
| 8 | Florida International University, FL | 55,687 |
| 9 | University of Minnesota, MN | 54,955 |
| 10 | University of Texas at Austin, TX | 52,384 |
Texas A&M University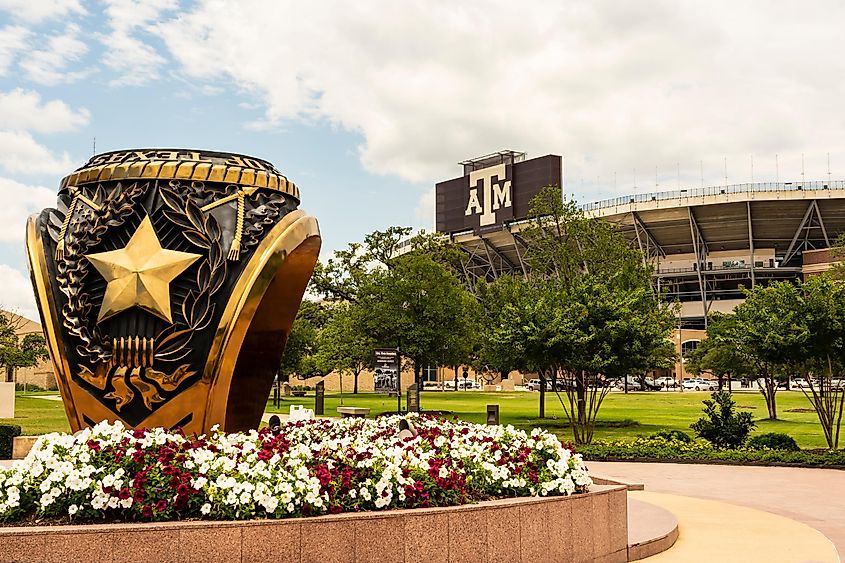 Texas A&M University, with an enrollment of 74,869 students, is recognized for its high academic standards and supportive resources that facilitate student success. Programs like Hullabaloo U, a freshman experience course, along with the Academic Success Center and University Writing Center, are instrumental in helping students achieve their academic goals​​. Additionally, locals celebrate Texas A&M for its affordability as one of the most cost-effective universities in Texas, offering significant financial aid to assist students in covering the cost of their education​​.
The university is also famous for its distinctive traditions in college football, including the 12th Man and Midnight Yell, which contribute to its electric campus life and strong community spirit​​. Historically, Texas A&M holds the distinction of being the oldest higher education institution in Texas. It was founded in 1876 as a result of the Morrill Act, which aimed to encourage agricultural and mechanical education.
Rutgers University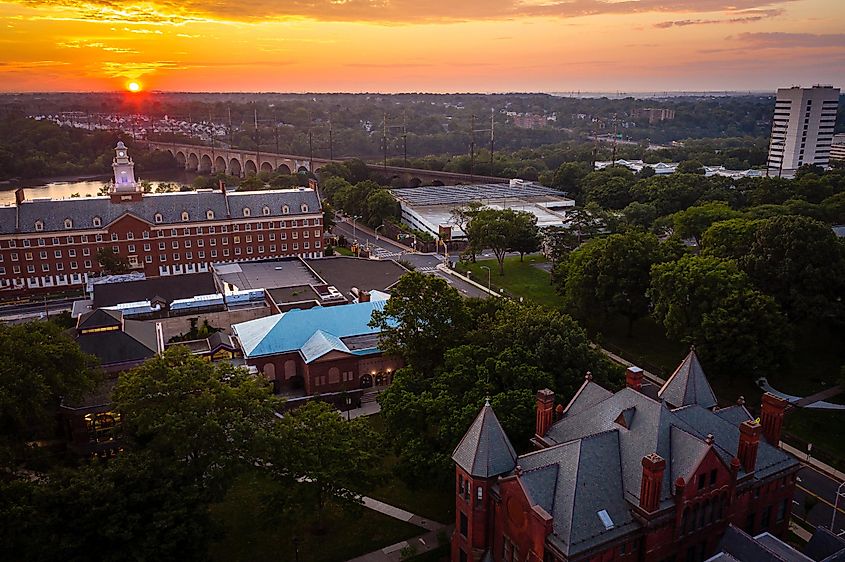 A crowd favorite, literally, Rutgers University in New Jersey shoots for the moon with high-energy events and competitive academics. Founded in 1766, Rutgers is one of the oldest higher education institutions in the U.S., named after Revolutionary War hero Colonel Henry Rutgers in 1825. The campus vibrates with enthusiasm, especially during sports events, which include rugby. Its faculty includes globally renowned academics, with a turning point in research occurring when Selman Waksman won the Nobel Prize for Physiology/Medicine in 1952. The university curates extensive opportunities for networking and personal growth, capitalizing on its enormous community. Students are fond of traditions like Rutgers' commencement rituals and the "Passion Puddle" (if you circle the pond three times with a love interest, you will be married within the year), as each adds to its charm. 
University of Central Florida
Culture and history are great, but it is hard to compete with a school that has more than 220 degree programs across various fields. That fact, aside from others, has brought in over 68 thousand students to The University of Central Florida this year. Also, UCF provides students with opportunities to work alongside expert faculty in groundbreaking studies as a means of encouraging research innovations. The university's dynamic campus life includes a range of clubs and activities, and a number of alumni highly encourage new students to participate in ESports or the Outdoor Adventure Center. One highlight tradition is the 'Spirit Splash,' a water escapade involving the capture of rubber ducks. Originally founded to support the U.S. space program, UCF retains strong ties to space research, and alumni are frequently recruited into NASA or SpaceX.
University of Florida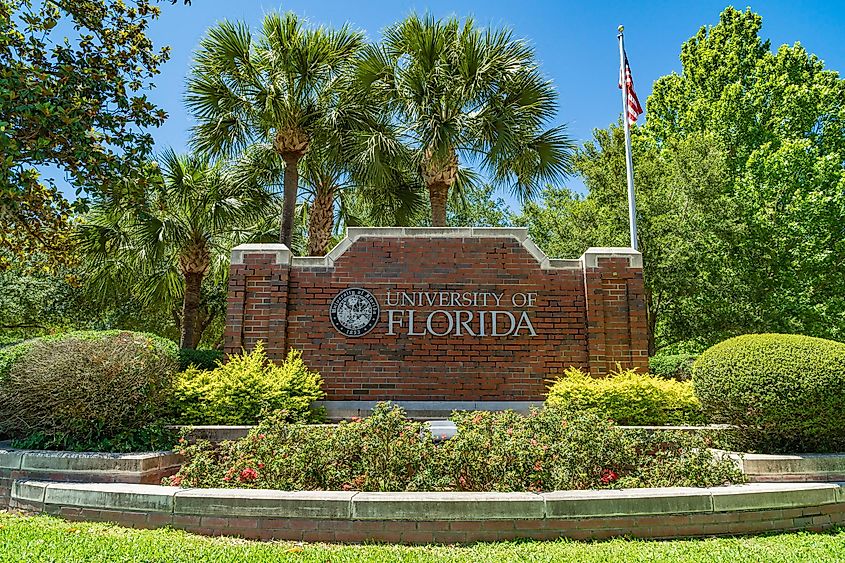 This top five public university in the U.S., the University of Florida, attracts students with over 300 degree options across 16 colleges. Its history dates back to 1853, starting with the East Florida Seminary, the first state-supported higher education institution in Florida. From just 102 students in 1906, it grew to over 50,000 by 2000, evolving into a significant educational institution nationally. Do not miss out on college revelry; the campus buzzes with an energetic community known for its sports and arts scenes. The Gators, its mascot since 1911, and the orange and blue colors embody the university's spirit, and you can expect to see these quirky symbols around every corner. 
The Ohio State University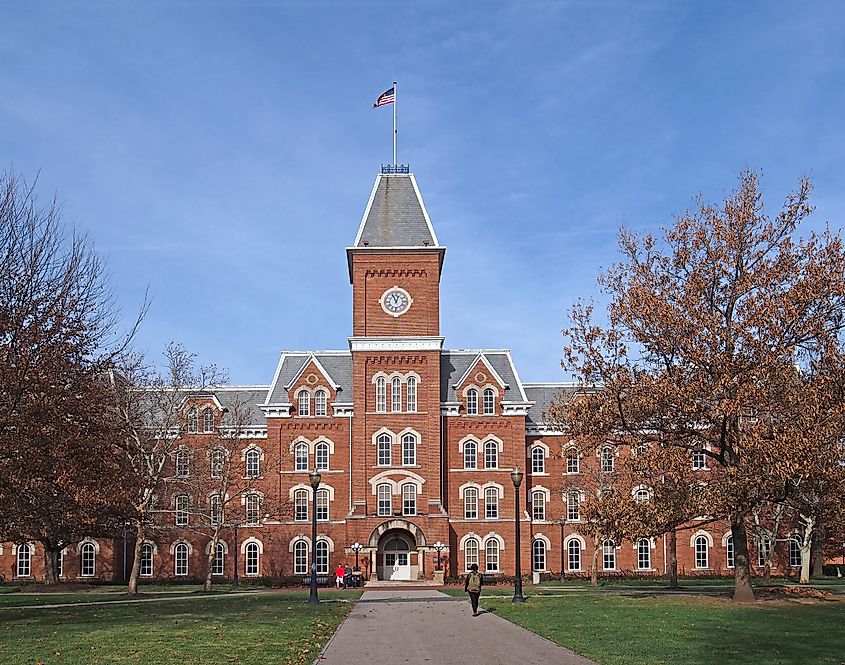 The Ohio State University gets its hooks into potential students who first visit the expansive campus, which is equipped with top-tier recreation centers and innovative learning spaces. Over 1,000 student organizations ensure a place for every interest. Elaborate traditions like "Carmen Ohio," the "Script Ohio" formation, and the O-H-I-O chant keep every individual connected and ecstatic in participation. Founded in 1870 as an agricultural and mechanical college, it opened with 24 students. Now, its 500,000-strong broad alumni network streamlines connections, a mouth-watering prospect for newcomers.
Arizona State University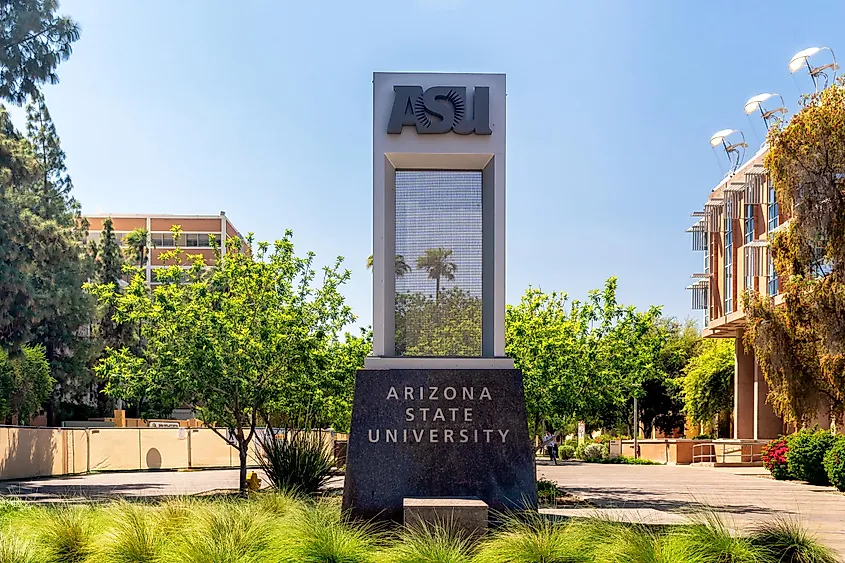 Multiple campuses mean multiplied attendees — Arizona State University (ASU) attracts its 57,588-strong student body with the artsy Downtown Phoenix and the serene West campus. ASU's school spirit is ever-present, with traditions like Pat's Run and the freshman hike up "A" Mountain. Furthermore, the sunny Arizona climate is a boon for sun-bathers, with an average of 300 sunny days annually. Academically, ASU's commitment to innovation has led it to outpace all other U.S. universities in terms of upgrades to 'curriculum, faculty, students, campus life, technology and facilities.'
University of Illinois Urbana-Champaign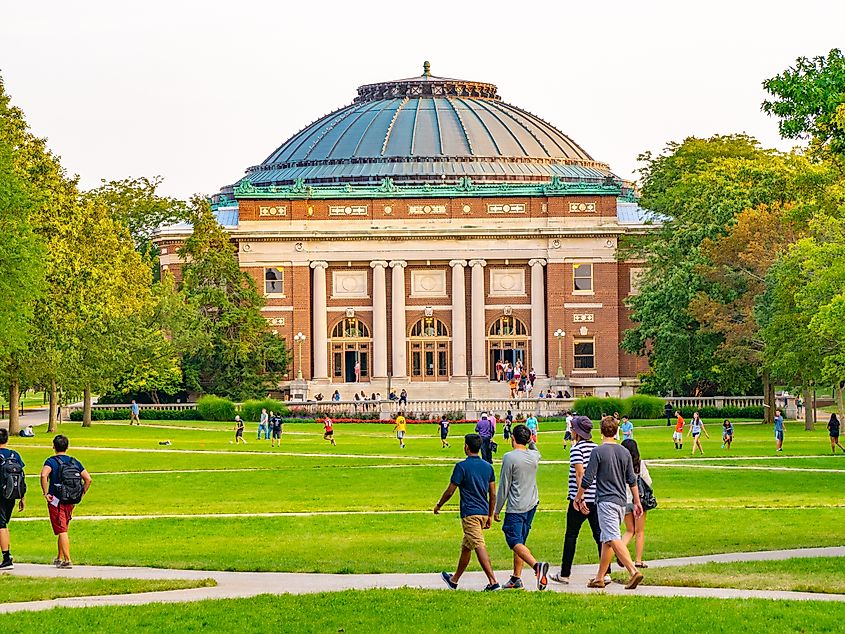 It takes a village to raise a child, or in some cases, a globe: The University of Illinois Urbana-Champaign (UIUC) hosts over 1,000 student organizations and caters to a student body from over 100 countries. That means it is the top Midwest university for student diversity. Part of the international appeal may stem from the fact that UIUC supports its students with extensive services, including counseling and financial aid. The academic departments are nothing to scoff at either; as it happens, the lucrative fields of Business, Management, and Marketing are UIUC's specialty. Unique campus traditions like the century-old homecoming, the Morrow Plots, and the famous "Eternal Flame" are highlights of the school's personality, alongside the renowned Marching Illini band (established in 1907).
Florida International University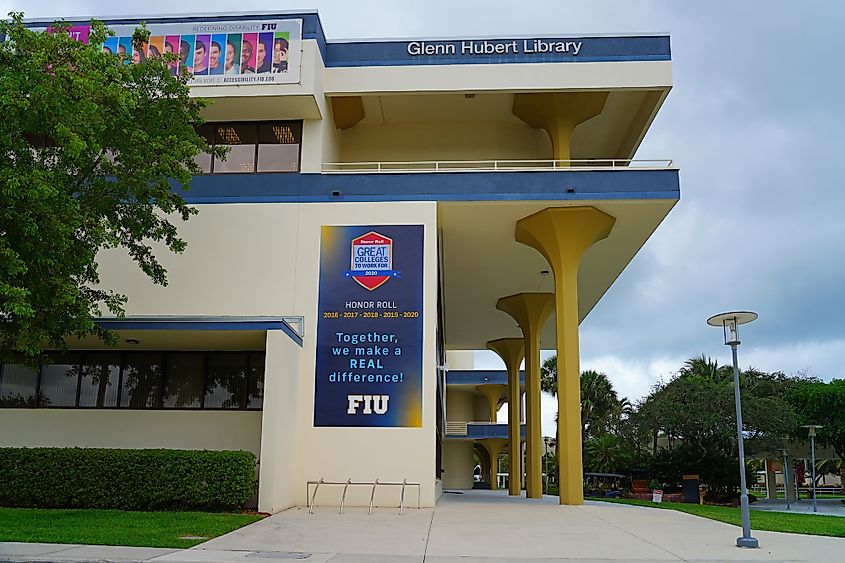 Florida International University (FIU) distinguishes itself through top-tier research and a wide range of high-quality academic programs. Located in Miami, FIU leverages the city's entrepreneurial nature and melting-pot culture for students' growth. FIU's campus maintains advanced laboratories and recreational centers where students can take fitness classes or engage in archery and kayaking. Romantic and noble traditions like the "Kissing Pond & Bridge" and the "Trail of the Torch" are quick to rile up participants. Most importantly, students gain access to Florida's bread and butter: an endless coastline of beach life.
University of Minnesota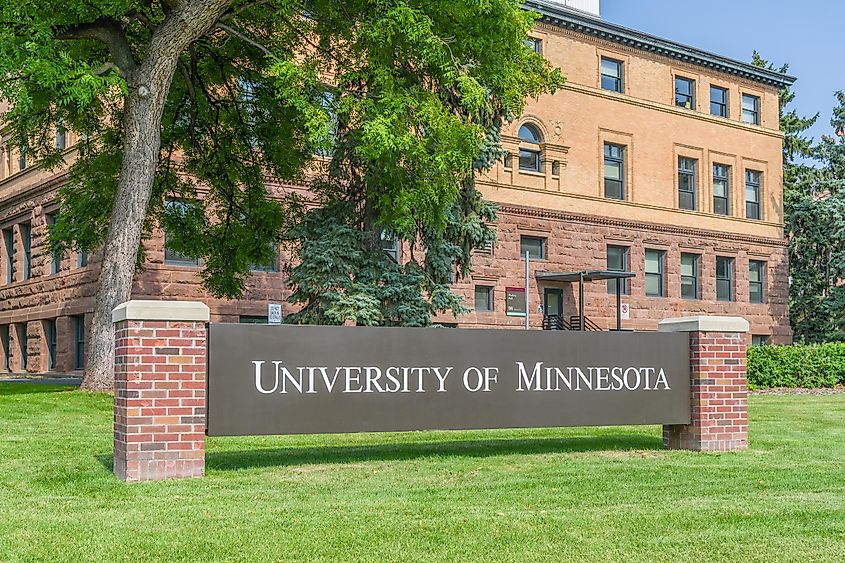 One of the very few universities with many programs ranging widely from astrophysics to American Indian studies, the University of Minnesota is the backbone of midwestern academia. Alumni also commend it for its value, with 43% of students graduating debt-free and 75% receiving financial aid. On top of that, the university adapts to various learning styles with extensive online and hybrid courses. As far as what makes the university unique, traditions include the regents' seal, maroon and gold school colors, and the anthems "Hail! Minnesota" and "Minnesota Rouser." For the uncertain, remember that you would be joining the ranks of former students like Bob Dylan, Ron Perlman, and even Brock Lesnar.
University of Texas at Austin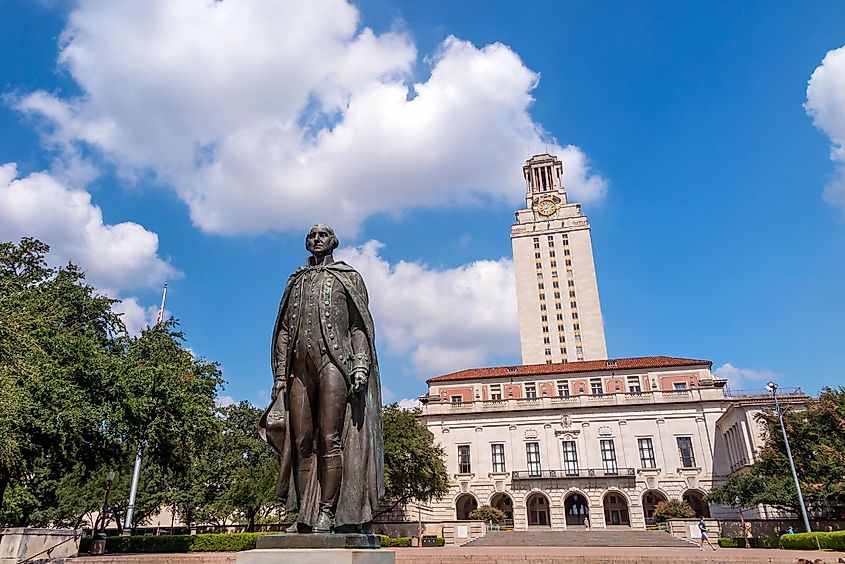 Hook 'em Horns! The iconic University of Texas at Austin is a global phenomenon, with supporters sporting burnt orange Longhorn accessories as far away as Timbuktu. It features 156 undergraduate and 139 graduate degree programs, with world-class research facilities that have made historical advancements. To date, UT's research has been instrumental in aiding the search for a COVID-19 vaccine, and its concrete and materials research pushed construction out of the Stone Age. Today, it is ranked 7th for research financed by the National Science Foundation, compared to all other U.S. institutions. For culture, campus hobbies include ferocious quidditch matches and spotting rare albino squirrels for good luck. As always, sporting events like Football and Soccer are the belle of the ball. 
Higher education does not have to be a slog over endless papers and exams if you pick the right destination. Research opportunities can be meaningful and affordable, and socialization can net you a professional community as well as physical health if you engage with athletics. For each of these schools, over fifty thousand students realized that, and their futures have only just begun.