World Facts
The Largest Universities in the World by Enrollment
The world's largest universities in terms of enrollment include the India Gandhi national Open University in Delhi, the California Community Colleges System, and the National University of Bangladesh.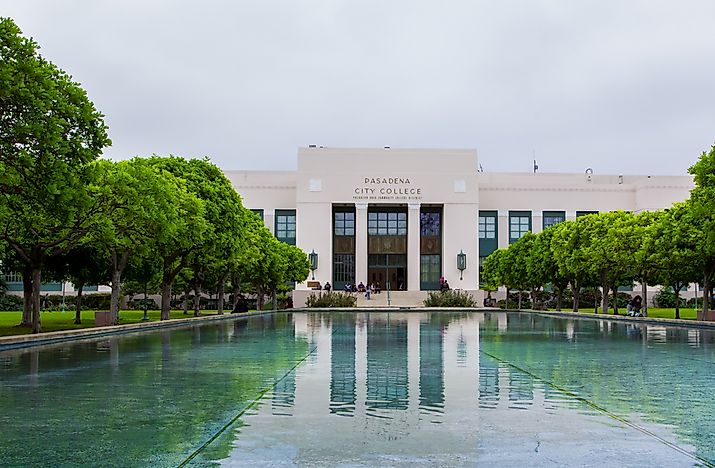 Leading modern universities are a far cry from the first universities of long ago, when they were just becoming established as learning institutions. The first universities had difficulty surviving without donors, while today many of these institutions of higher learning are money-making machines. Some major universities have established separate university campuses to accommodate students and to offer a more diverse range of topics. These include undergraduate, postgraduate, and distance online students from local areas, and also from different countries abroad. The largest universities in the world are listed below.

The 5 Largest Universities in the World By Enrollment
Indira Gandhi National Open University - 4.9 Million Students
The Indira Gandhi National Open University is located in Delhi, India. The university has more than 4,000,000 students. Its most popular learning venues are those through open and distance learning. Indira Gandhi National Open promotes research, teaching, extension, and training as part of its curricula. The university has also established its first regional headquarters in Kerala, with more planned in the future to cater to even more students still.
California Community College System - 2.1 Million Students
The California Community College System is the second largest university system in the world, with a total enrollment of 2.1 million students. The system has its roots in the early 1900s when the government saw a need to create a system of academic and vocational schools in order to fill a gap in the California workforce. Today, the system consists of 114 colleges.
National University, Bangladesh - 2.0 Million Students
The Bangladesh National University is located in Gazipur, Dhaka, Bangladesh. This state-run university has a total enrollment of 1,000,000 students, scattered across its many affiliate colleges found throughout the country as well as those on its main campus. It also has undergraduate, postgraduate, and doctoral courses. Bangladesh National offers courses in social science, physical sciences, humanities, languages, mathematical sciences, education, commerce and business administration, law, computer technology, and biological science.

Anadolu University - 1.9 Million Students
Anadolu University is located in Eskisehir, Turkey. It has a student population of more than 2,000,000 students. Anadolu offers open and distance learning, aside from its main campus in Eskisehir, which lies 230 miles from Ankara. The university has two more campuses in Eylul as well. Its "Global Campus" provides a technologically-oriented world-class education system. It offers 14 faculties, of which three are distance learning opportunities.
Islamic Azad University - 1.5 Million Students
Azad University is the fifth largest university in the world, with a total enrollment of over 1.5 million students. It is a system of universities in Iran. However, unlike the community colleges of California, Azad University is a network of privately run universities. It has existed since the year 1982. Branches of the university exist in 31 locations in Iran, as well as locations in the United Arab Emirates, Lebanon, Afghanistan, and the United Kingdom.
A List of the World's Largest Universities
| Rank | University | Location | Student Enrollment |
| --- | --- | --- | --- |
| 1 | India Gandhi National Open University | Delhi, India | 4,000,000 |
| 2 | California Community Colleges System | California, United States | 2,100,000 |
| 3 | National University, Bangladesh | Gazipur, Bangladesh | 2,097,182 |
| 4 | Anadolu University | Eskisehir, Turkey | 1,974,343 |
| 5 | Islamic Azad University | Iran | 1,576,349 |
| 6 | Allama Iqbal Open University | Islamabad, Pakistan | 1,326,948 |
| 7 | Payame Noor University | Tehran, Iran | 800,000 |
| 8 | Bangladesh Open University | Gazipur, Bangladesh | 650,000 |
| 9 | Universitas Terbuka | Jakarta, Indonesia | 646,467 |
| 10 | State University of New York System | New York, United States | 606,232 |
| 11 | Tribhuvan University | Kirtipur, Nepal | 604,437 |
| 12 | Chaudhary Charan Singh University | Meerut, India | 560,000 |
| 13 | University of Mumbai | Mumbai, India | 549,432 |
| 14 | Ramkhamhaeng University | Bangkok, Thailand | 525,000 |
| 15 | Savitribai Phule Pune University | Pune, India | 500,000 |
This page was last updated on March 15, 2018.
Citations
Your MLA Citation
Your APA Citation
Your Chicago Citation
Your Harvard Citation
Remember to italicize the title of this article in your Harvard citation.