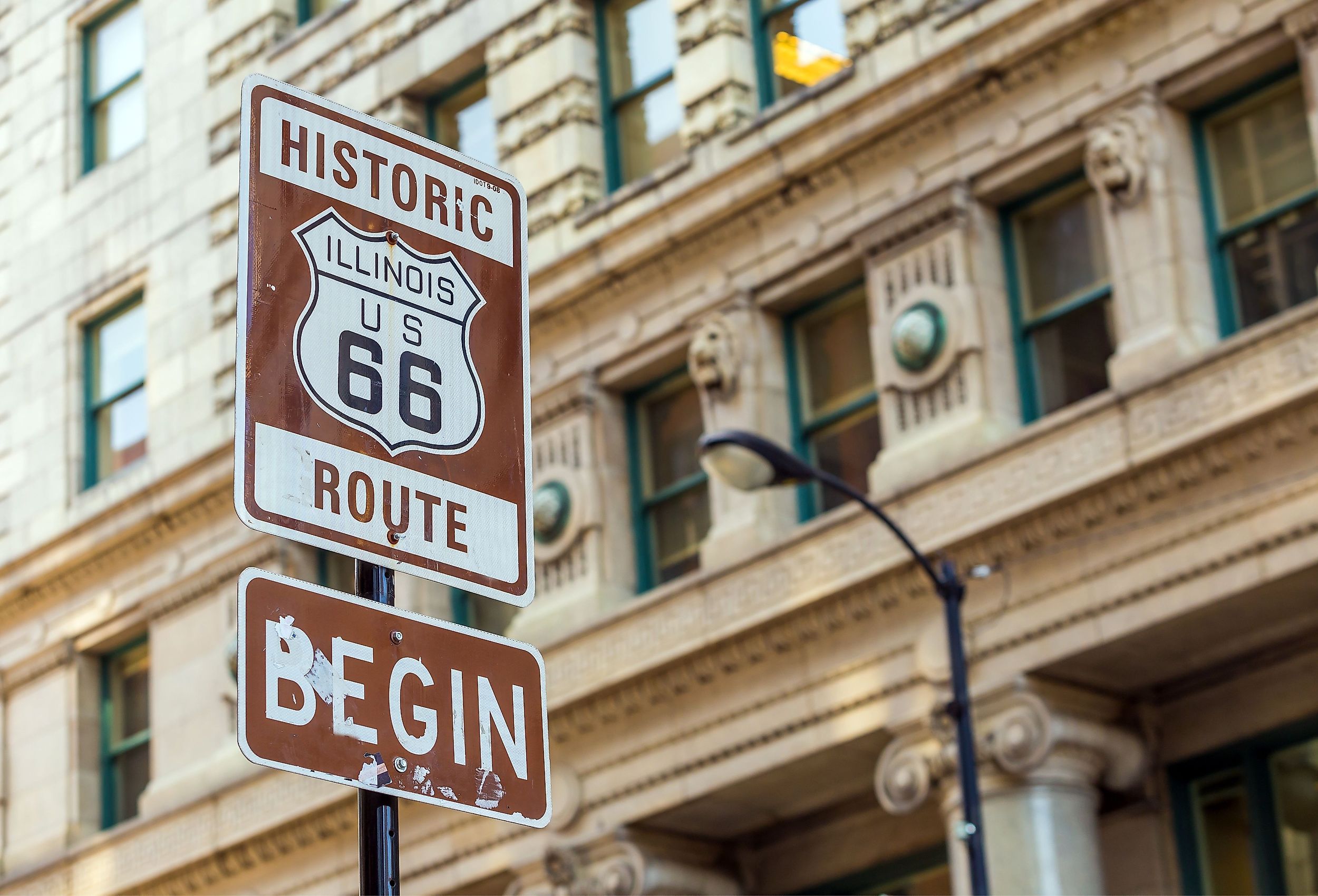 8 Most Scenic Road Trips To Take In Illinois
Illinois is a popular travel destination, housing some of the most beautiful cities and charming small towns in the country. Not to mention, these towns feature enchanting scenery untouched by skyscrapers and a plethora of lakes for water recreation and family-friendly activities.
The state is also one of the best locations for a road trip, comprising seven scenic byways and many more beautiful highways and roads, boasting gorgeous and exciting stops along the way. Many campsites, hotels, and inns are available along the way in case visitors desire to extend their stay whenever they may land!  A drive through Illinois also gives the opportunity to explore the state's diversity, whether wanting to catch a glimpse of the Rocky Mountains, the Great Lakes, the Great Plains, or all three.
Great River Road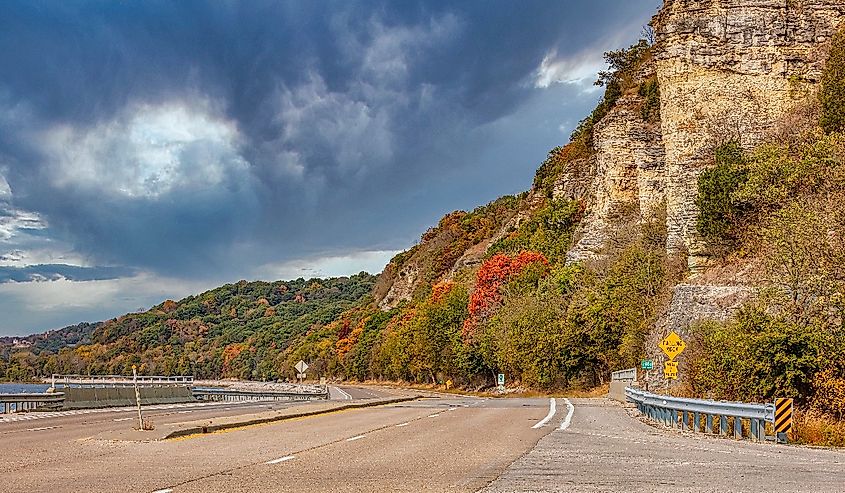 The Great River Road is one of the best-kept secrets in the US, following the Mississippi River along the western border of Illinois for 885 kilometers. The trip begins in Alton, rich in history and home to the beautiful Pere Marquette State Park, and traverses through Quincy, Nauvoo, Moline, Galena, and a number of other small river towns that are sure to pique interest with their own charm and amenities.
A road trip along this scenic route is a chance to revisit the ol' bucket list, checking off everything from a breathtaking ziplines through the Shawnee National Forest or a revitalizing canoe ride along the glistening Mississippi waters. Some of the most popular stops along the byway include Quincy's enchanting historic districts, with over 65 parks and natural areas for exploration, and Celebration River Cruises. 
Lincoln Highway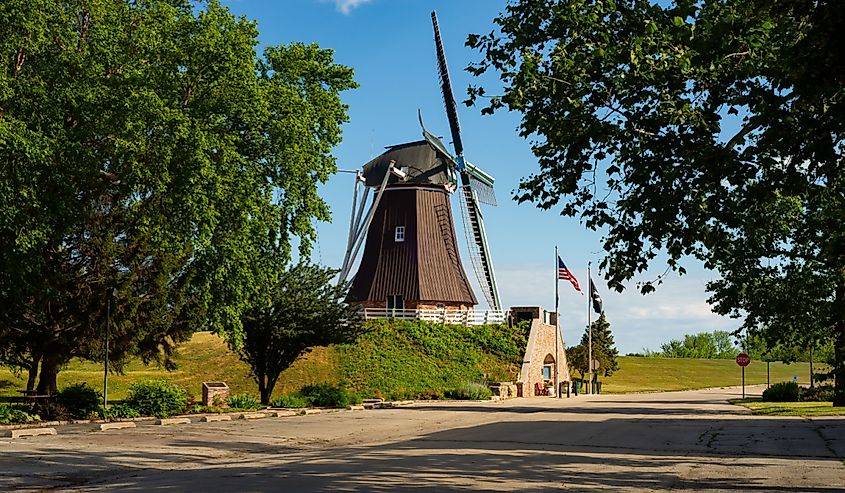 One of the first highways designed for automobiles, Lincoln Highway begins on US Route 30 and travels through 13 states, connecting New York to San Francisco. The byway traverses along northern Illinois, acting as a National Scenic Byway in Illinois, Iowa, and Nebraska. Within Illinois, the Lincoln Highway stops through unique spots such as Frankfort, a thriving Chicago suburb. Additional stops include Batavia, home to old limestone factory buildings, and Rochelle, a popular railroad town.
Some of the best stops along the highway include Franklin Grove, where travelers will find the museum that documents the history of the road itself, and Midewin National Tallgrass Prairie for some adventuring and perhaps spot a herd of bison if luck strikes. Finally, there is the Upper Mississippi River National Wildlife and Fish Refuge, where tourists can hunt, fish, and canoe.
Historic National Road Scenic Byway
The Historic National Road Scenic Byway runs from Cumberland, Maryland to Vandalia, Illinois, stretching 164 miles within Illinois. The first stop along the road is Marshall, which boasts a rich history and even the oldest standing house within the state. Casey is another small town worth a visit, featuring a very unique collection of giant items, including a pencil, a chair, and a golf tee.
The Teutopolis Monastery Museum is a popular spot, housing religious artifacts, as well as the 198-foot cross in Effingham, and the Cahokia Mounds state historic site in Collinsville. Whether stopping into one of the small towns for a taste of history, or simply continue to drive along the quiet roads complete with views of prairie fields and rolling green hills, the Historic National Road is sure to be a relaxing ride.
Grandview Drive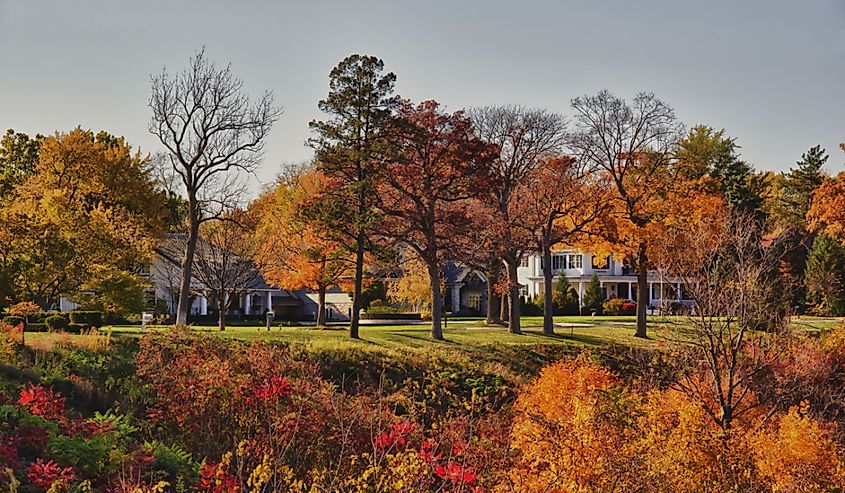 Titled the "world's most beautiful drive" by President Theodore Roosevelt, Grandview Drive boasts picturesque views of the Illinois River in the charming town of Peoria. Grandview Drive is only 2.52 miles long, making it a quick but scenic drive. If visitors are looking for a longer road trip, consider beginning your jaunt in Peoria and making your way to Jefferson City, Missouri, which is four hours away. While in Peoria, enjoy the historic homes and year-round festivals, including Shorty's Strictly Bluegrass Festival, Peoria Heights Fine Art Fair, and a weekly farmer's markets in summer. Upon reaching Jefferson City, paddle through the Missouri River, visit the Lewis and Clark National Historic Trail, and tour the Missouri State Penitentiary!
Illinois Route 66 Scenic Byway
Route 66 requires no introduction, famed for its significance as a gateway into the West and the shortest route between Chicago and Los Angeles. The Illinois Route 66 Scenic Byway begins in Chicago and ends up at the Chain of Rocks Bridge, with a plethora of enticing small towns and roadside attractions in between. Some of the best photo opportunities along the way include the Pig Hip Sign, Bunyon's Statue, and O'Brien Tire & Auto Care Giant Tire. When it comes to dining, foodies will be delighted to find famous spots such as Lou Mitchell's Restaurant, Nelly's Restaurant, and Luna Cafe. There are also plenty of museums where history enthusiasts can discover the history of each town you pass through, including the Illinois Route 66 Mining Museum, Hawes Grain Elevator Museum, and Cahokia Mounds State Historic Site.
South Lake Shore Drive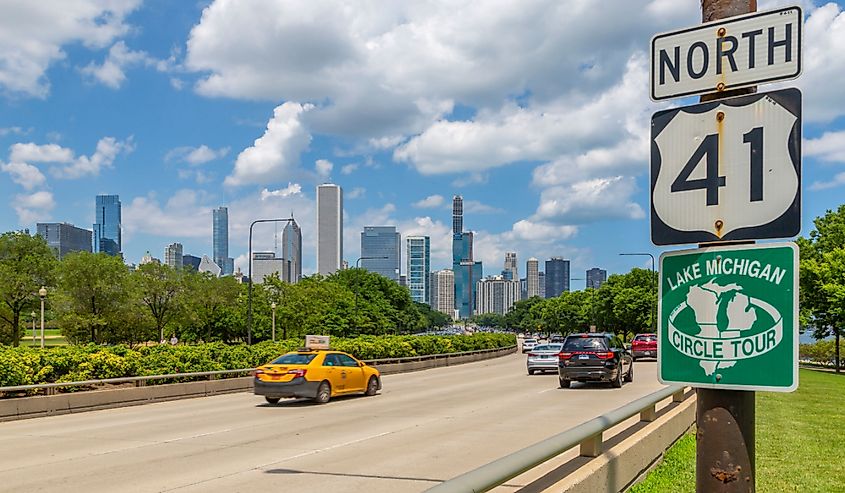 Though it is an expressway, South Lake Shore Drive runs along the shoreline of Lake Michigan, and leads to a long list of parks, beaches, and small towns. Because it offers easy access to the best of Chicago, South Lake Shore Drive is a major transportation route. However, it is also a park roadway, passing through the beautiful and popular Burnham and Jackson Parks. Set up camp and enjoy lakefront views, or continue to journey to spots like Lincoln Park, which is home to a zoo, golf course, picnic grounds, and boat harbors. Spots like the Navy Pier, Buckingham Fountain, and beautiful beaches are all along the way and definitely deserve a spot on the itinerary!
Knox County Scenic Drive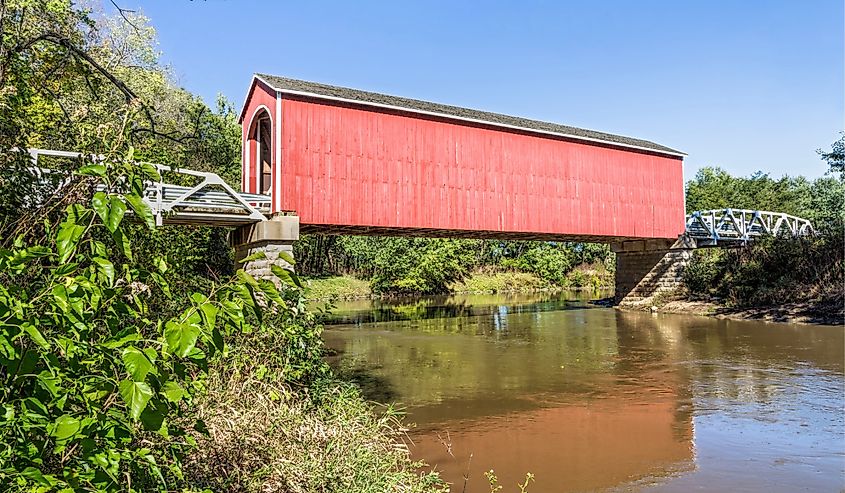 The Knox County Scenic Drive is one visitors can enjoy all year, but special events offer a little extra fun on the first two full weekends of each October. It is a self-guided tour through each of the county's small towns, including Dahinda, Gilson, Knoxville, Maquon, and St. Augustine, where participants can enjoy the traditions, crafts, and histories that each has to offer. The Wolf Covered Bridge in rural Gilson is a great place to fish, go tubing, or kayak. For a more relaxed accomodatiion, Walnut Grove Farm in Knoxville is home to a beautiful bed and breakfast and Prairie Moon Farm is the perfect spot for picking pumpkins just before Thanksgiving and Halloween.
Ohio River Scenic Byway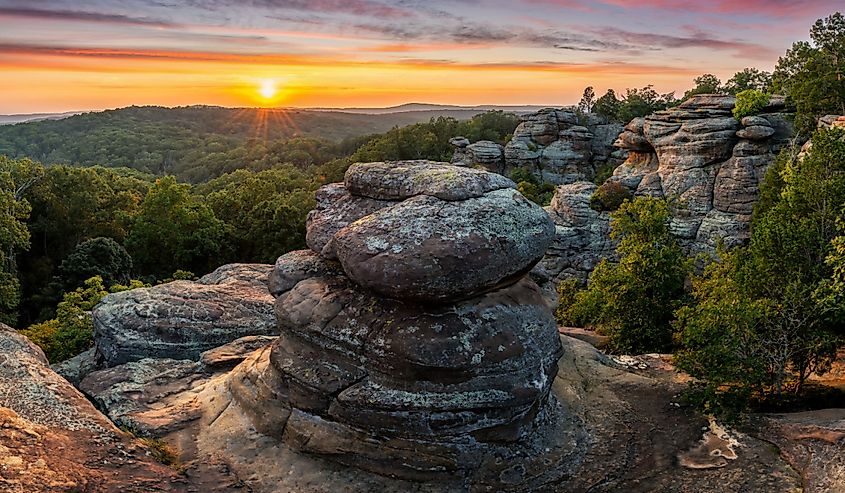 The Ohio River Scenic Byway traverses through southern Illinois for 188 miles and, as the name suggests, runs along the Ohio River. It is a rural byway, boasting all the very best views of Illinois, not to mention charming small towns rich in Civil War history such as Marietta, Ripley, and Aberdeen. There are plenty of stops along the way that houses historic sites, outdoor adventure, and a plethora of local festivals, shops, restaurants, and more.
The views of the Ohio River feature the beautiful backdrop of the Shawnee National Forest. Some of the most popular recreation areas for hiking, boating, and exploration include the Illinois State Conservation Area, Garden of the Gods, and Cave-in-Rock State Park. For spectacular views, unique stops, and plenty of activities, the Ohio River Scenic Byway has everyone covered!
Conclusion
Illinois is well-loved for its vast landscape and endless attractions, making it the ideal spot for a road trip. Whether travelers want to spend a weekend hitting all the best stops, or take the ride at a slower pace, turning every little town into unexpected and spontaneous adventures. Whichever route motorists choose to take, they are sure to discover a little something about Illinois and perhaps find a new appreciation for the lovely state.