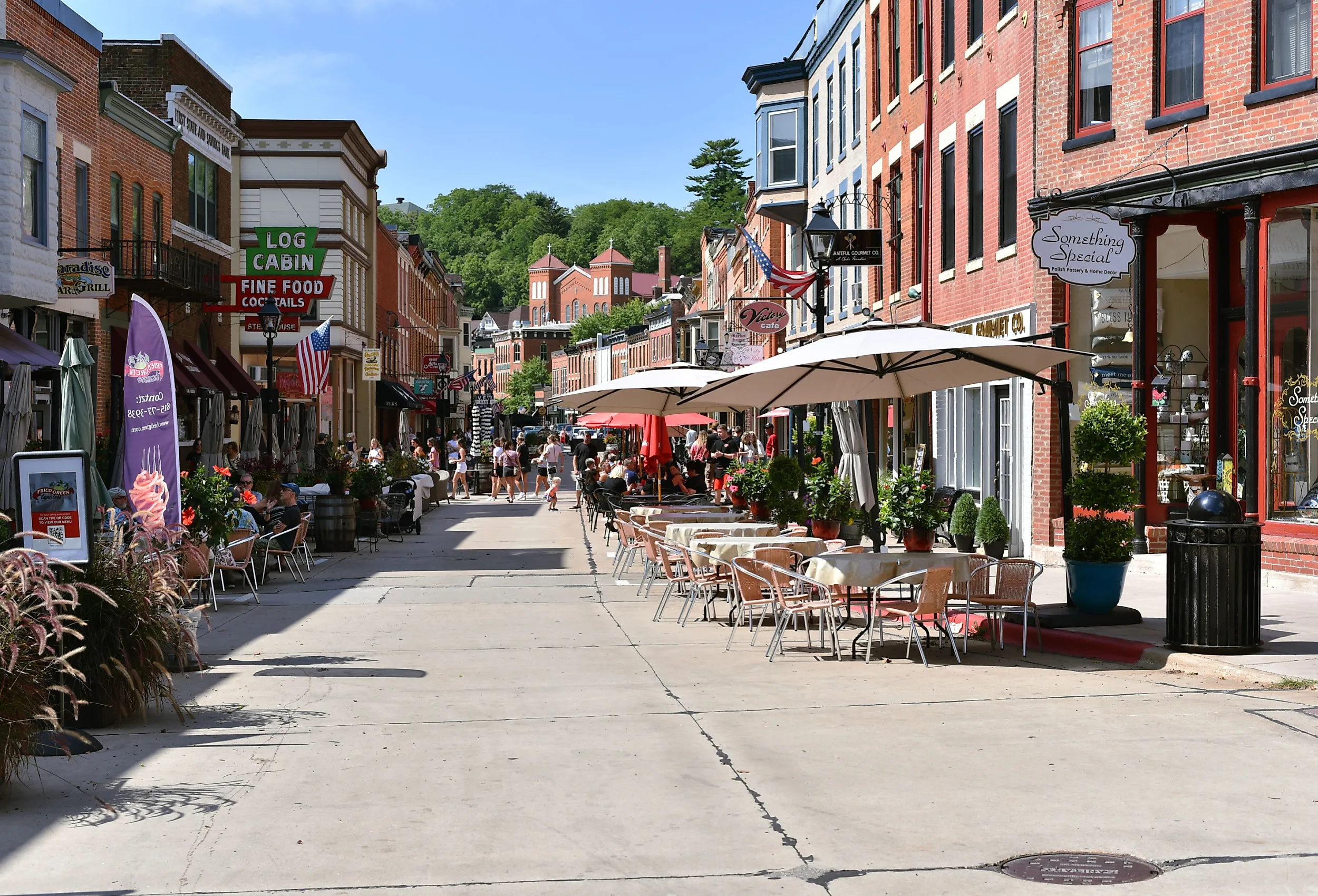 These Towns in Illinois Have the Best Main Streets
Located in the heartland of America, Illinois is home to vibrant communities, scenic nature, and thriving main streets. Although Illinois is known as the Corn State because of its farmland, the state is also full of Midwestern hospitality, history museums, and small-town charm. The main streets and historical downtown districts in these quaint towns provide many options for those looking to relax and unwind. From boutique shops to antique stores and local eateries, these small towns are a great place to experience a slower pace of life. The towns also host several festivals and exciting events throughout the year, such as a hot air balloon race and Civil War reenactments. Whether looking for cultural attractions, scenic views of nature, or a great place to stroll, visitors are sure to find it along the main streets of these small towns.
Alton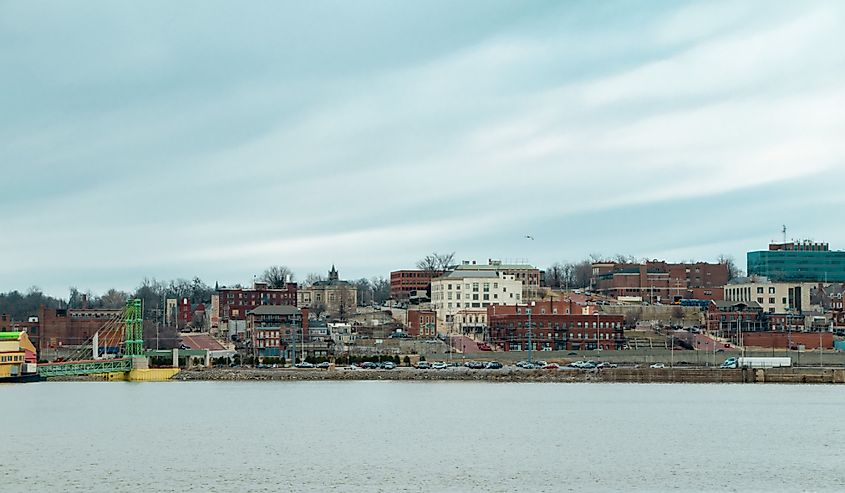 Located along the Mississippi River, Alton offers visitors a blend of scenic beauty, outdoor activities, and historical attractions. Alton's downtown is a vibrant and charming area filled with unique shops, locally-owned restaurants, and cultural attractions. The town's rich history offers visitors the chance to walk in Abraham Lincoln's footsteps and follow a previously enslaved person's journey to freedom. Tourists can also view local art or enjoy a show at the Jacoby Arts Center. Since the town is situated along the second longest river in the United States, the area also boasts several outdoor activities. Alton is a great place to boat, fish, and even take in scenic drives along the Mississippi River. The town is also home to Gordon F. Moore Community Park, which features picnic areas, a nature trail, and a lake for fishing. 
Batavia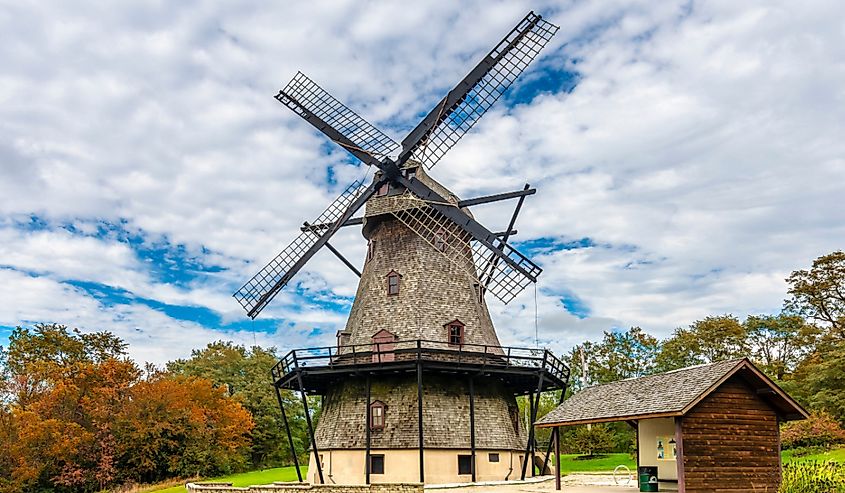 Known for its natural beauty, outdoor activities, and historic downtown area, Batavia is a unique place to visit. Batavia's Main Street is the heart of the community and features a historic and picturesque area of local shops, restaurants, and cultural attractions. Visitors can enjoy delicious food at diners and cafes or explore art at local galleries, such as Water Street Studios. Visitors can also learn about the town's history by visiting the Batavia Depot Museum, which showcases the town's railroad history. Located along the Fox River, Batavia is a great place for boating, fishing, and taking scenic walks along the riverfront. Nature lovers will also enjoy taking a stroll along the Batavia Riverwalk and exploring wetlands at Big Woods Park. For those looking to make a splash, Harold Hall Quarry Beach offers sandy beaches, a great place to swim, and family-friendly activities.
Carbondale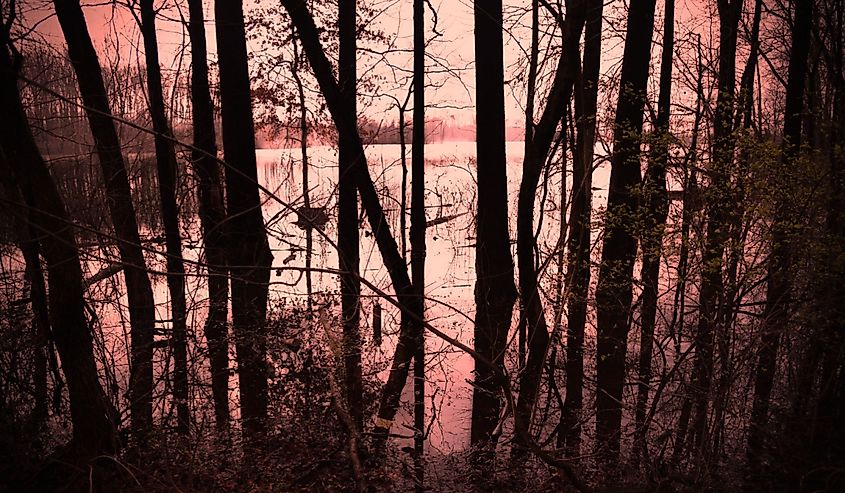 Located in southern Illinois, Carbondale is a vibrant town known for its natural beauty, outdoor activities, and unique culture. The town's charming Main Street is a lively and eclectic area, featuring a variety of locally owned shops, restaurants, and museums. Visitors can explore the town's diverse culture at the African American Museum of Southern Illinois or view one of the many local art exhibits at Artspace 304. The town is also home to Cedar Lake and Little Grassy Lake, two beautiful lakes that offer fishing, boating, and swimming for all to enjoy. Nature enthusiasts can also visit Evergreen Park, a great place for taking a stroll through nature or fishing in the Carbondale Reservoir. 
Galena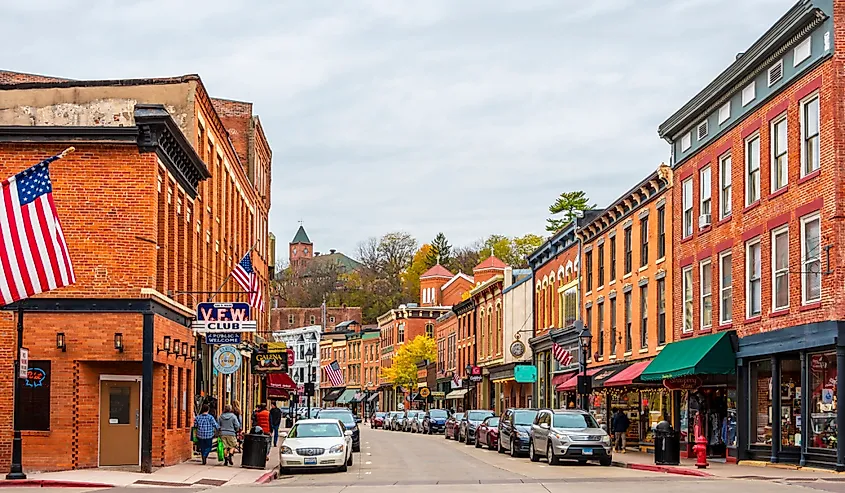 A picturesque community with a charming downtown, Galena is a great spot for history buffs, nature lovers, and outdoor enthusiasts. Galena's Main Street is the heart of the town and features several locally owned shops, boutiques, restaurants, and historical buildings. The historic downtown was also home to President Ulysses S. Grant, and visitors can explore the U.S. Grant Home State Historic Site and take a tour of what the home looked like in 1868. For outdoor enthusiasts, Depot Park and Galena River Trail offer biking and hiking trails, Civil War reenactments, and a boat launch along the Galena River. Nature lovers also enjoy hiking at nearby Casper Bluff Land and Water Reserve on the Mississippi River. For those looking for a unique adventure, Galena also hosts a hot air balloon race, the Great Galena Balloon Race, in the summer.
Geneva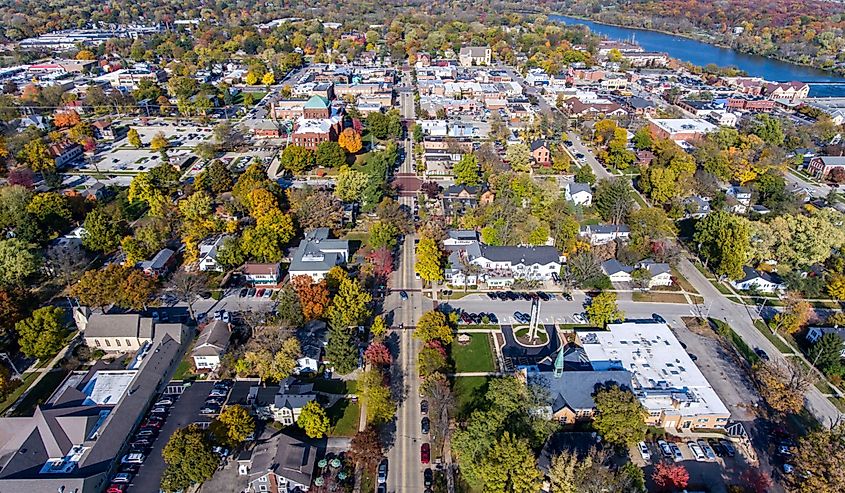 Located 35 miles west of Chicago, Geneva offers a quaint downtown area for those looking to relax while enjoying local shops and restaurants. In fact, the charming town boasts more than 160 specialty stores, boutiques, and great restaurants in the historic downtown. The area is also home to the Geneva History Museum and several annual festivals, including Swedish Days and the Geneva Arts Fair in the summer. For those looking for outdoor adventures, Geneva offers a variety of activities. The town is situated along the Fox River, providing visitors with opportunities for boating, fishing, and taking scenic walks along the riverfront at Island Park. Outdoor enthusiasts can also experience nature at Peck Farm Park. The park offers a butterfly house, hiking and biking trails, and a 19-acre wetland.
Greenville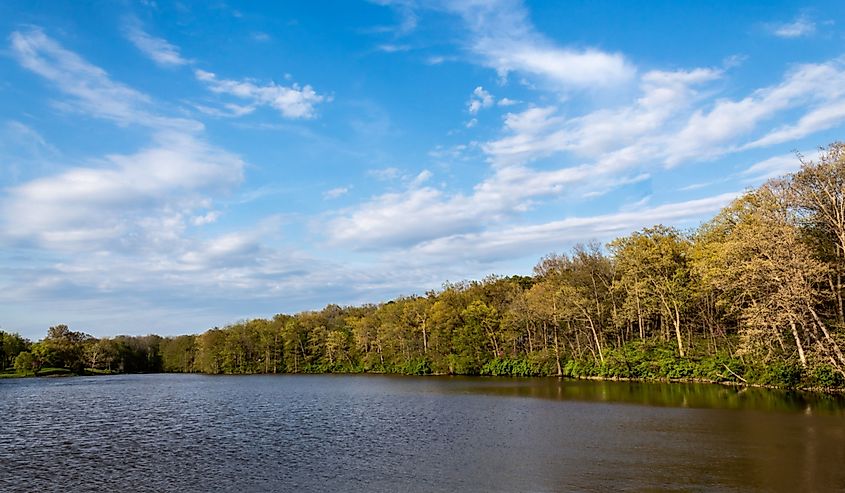 Greenville, Illinois, is a charming town located 51 miles from St. Louis, Missouri. The small town's Main Street is the perfect place to relax, enjoy a cup of coffee, and find hidden treasures at antique stores. During the summer, visitors can enjoy the annual Bond County Fourth Fest in July, the Bond County Fair, and Farm Heritage Days. In addition, tourists can visit the Bond County Museum to learn more about the town's rich history, including how it was part of the Underground Railroad in the 1800s. For those looking for a tasty treat, a trip to Marcoot Jersey Creamery is a must! The local dairy farm provides artisanal cheeses, pasture-raised beef, and delicious ice cream. For nature lovers, Governor Bond Lake is a relaxing place to fish, kayak, and canoe. Or perhaps enjoy a tranquil walk in nature at Patriot's Park and fish at Greenville Lake.
Ottawa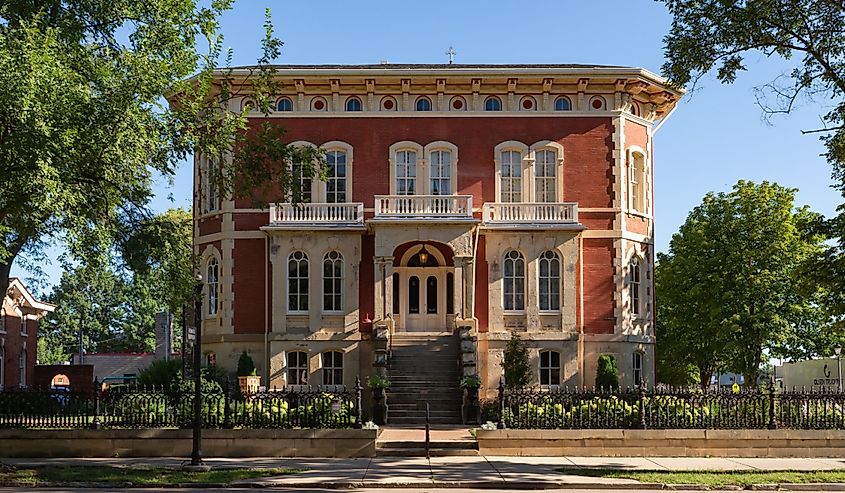 Located along the Illinois River and Fox River, Ottawa is a great destination for outdoor enthusiasts and those looking for small-town charm. Ottawa's downtown area offers a unique shopping and dining experience. The main street is lined with historic buildings, antique shops, local restaurants, and even a glassblowing studio and gallery, Starved Rock Hot Glass. The town also boasts several beautiful parks, including Allen Park, which offers walking trails, picnic areas, and a boat launch. Nature lovers can also take a stroll on Ottawa's Riverwalk or go fishing in the two rivers. For those looking for more outdoor adventures, Buffalo Rock State Park provides great hiking and biking trails, three primitive camping areas, and the chance to see two American bison. 
To escape the hustle and bustle of urban life or experience Midwestern hospitality and charm, Illinois offers several small towns that have the best main streets. These towns are rich in history, host exciting annual festivals, and offer tranquil walks through nature. Regardless of what you are looking for, you are sure to find it in one of these small towns in Illinois.