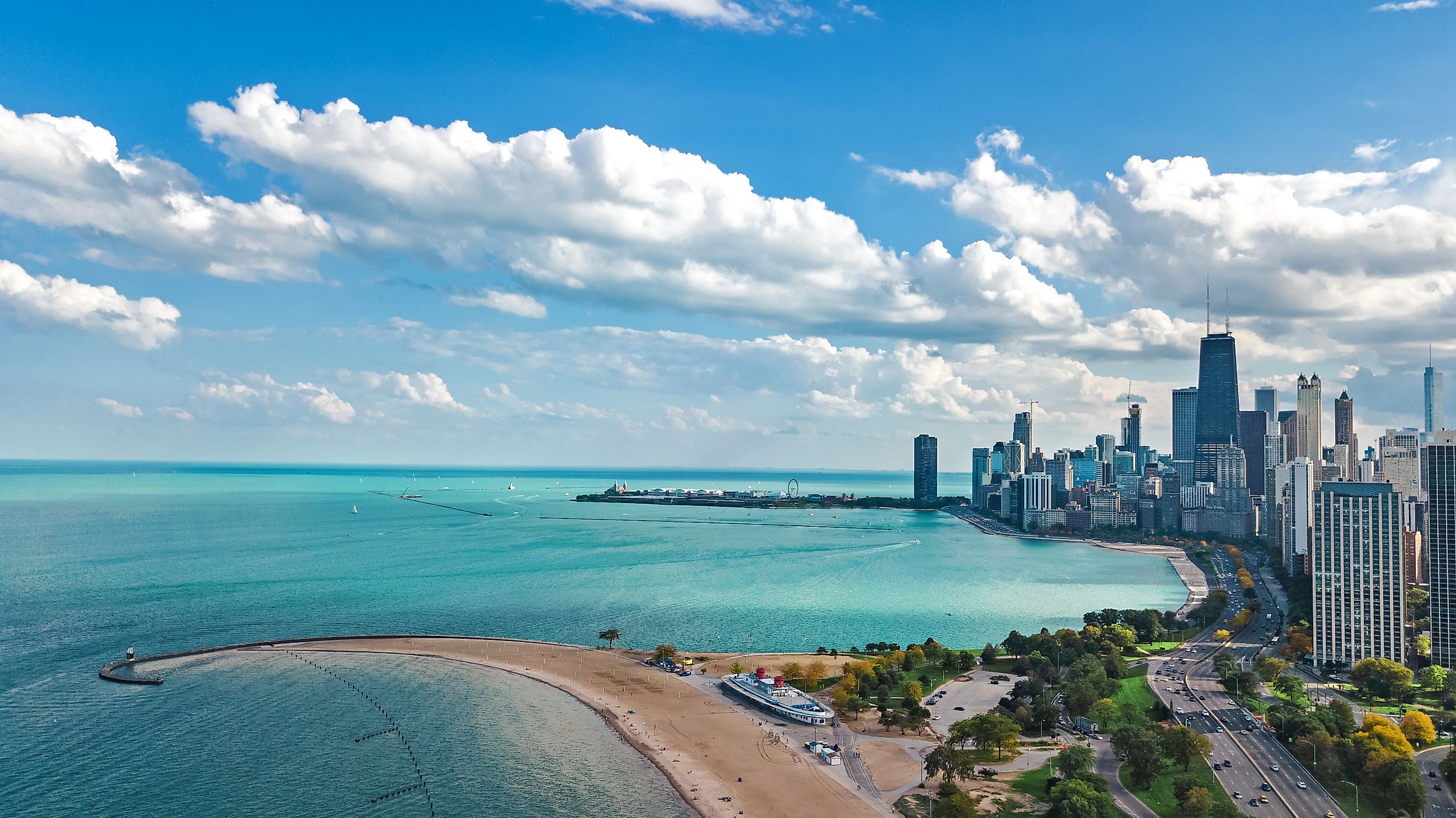 8 Most Beautiful Lakes In Illinois
Outside of Chicago, not much is known of the state of Illinois. Many fantastic small towns and roadside attractions are sadly passed by for the glitz and glamour of the big city. However, one of the most tragically overlooked aspects of the Illinois lifestyle has to be its abundance of stunning lakes. 
Located all around Illinois are world-class lakes in which timeless activities like fishing, swimming, and boating can all be enjoyed. Whether you are searching for the adrenaline rush of water skiing or just want to relax by the water, Illinois has something to offer everyone. 
1. Lake Michigan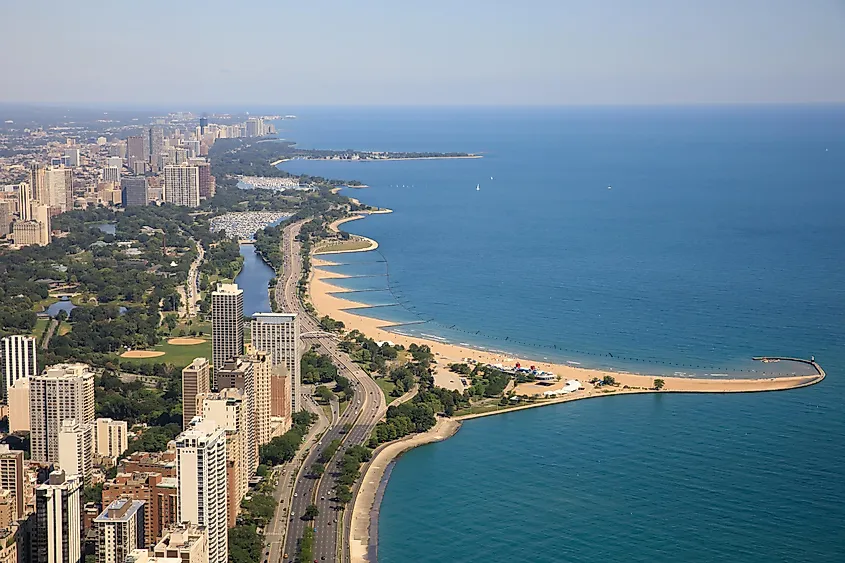 Even though this massive body of water shares the name of a neighboring state, Lake Michigan is just as much a part of Illinois as anywhere else. With the great city of Chicago sitting on its southern shore, many Illinoisans are familiar with this lake and use it routinely for recreation.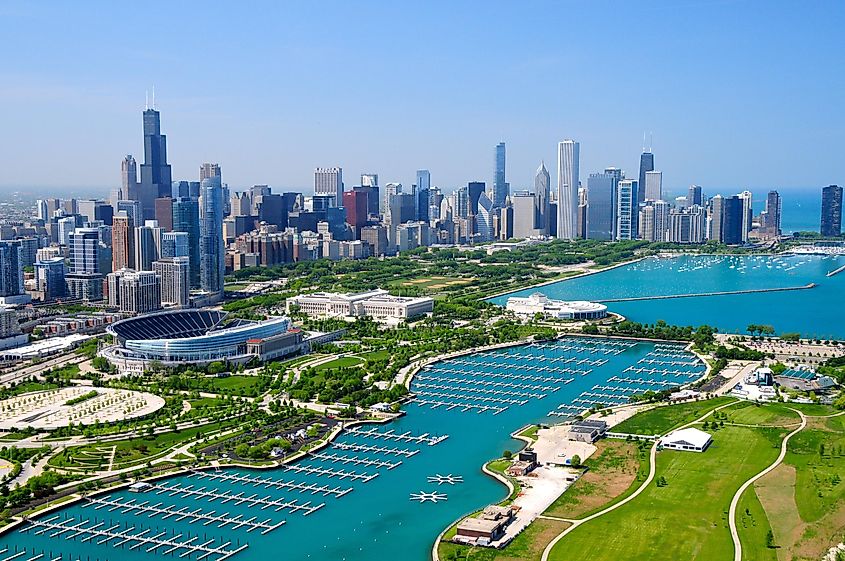 Lake Michigan is enormous and there are almost endless things to do here. One of the stand-out attractions has to be taking a boat trip to visit the various lighthouses that dot the shoreline and stony islands around the lake. While it might not be exhilarating as taking a jet ski out for a ride, it is still a great way to spend a relaxing weekend afternoon with the family. 
2. Kinkaid Lake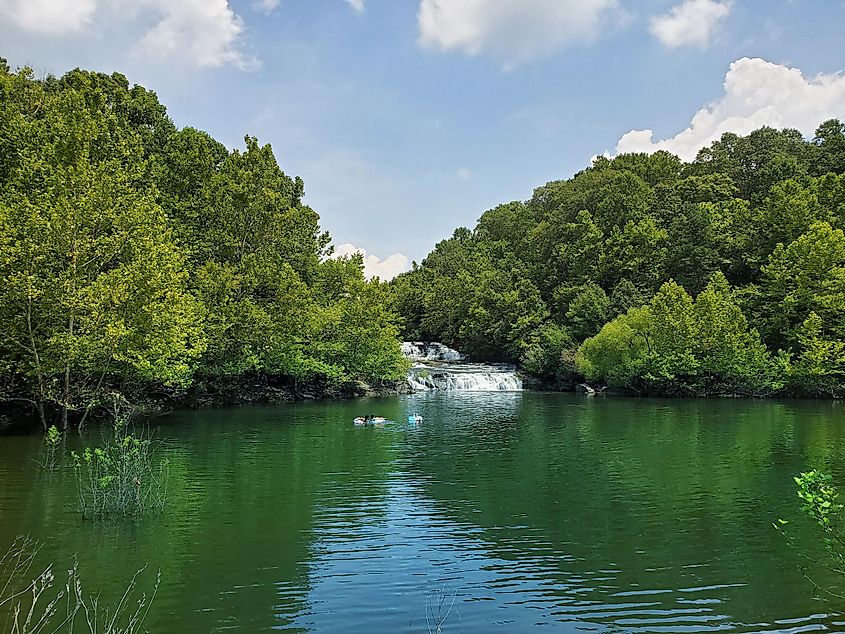 Technically a reservoir, lake Kinkaid is a great place to sit back and relax during the summer months. The lake is surrounded by soft rolling hills and lush vegetation making for a lovely backdrop. There is even a small cascade that feeds into the lake only adding further to the already outstanding aesthetics. 
Fishing is one of the most popular things to do here. Largemouth bass, walleye, and muskellunge are all in high abundance in the lake. It is also possible to hunt wild game in the surrounding area if that is more to your liking. But you will need to fill out much more paperwork. 
3. Lake Galena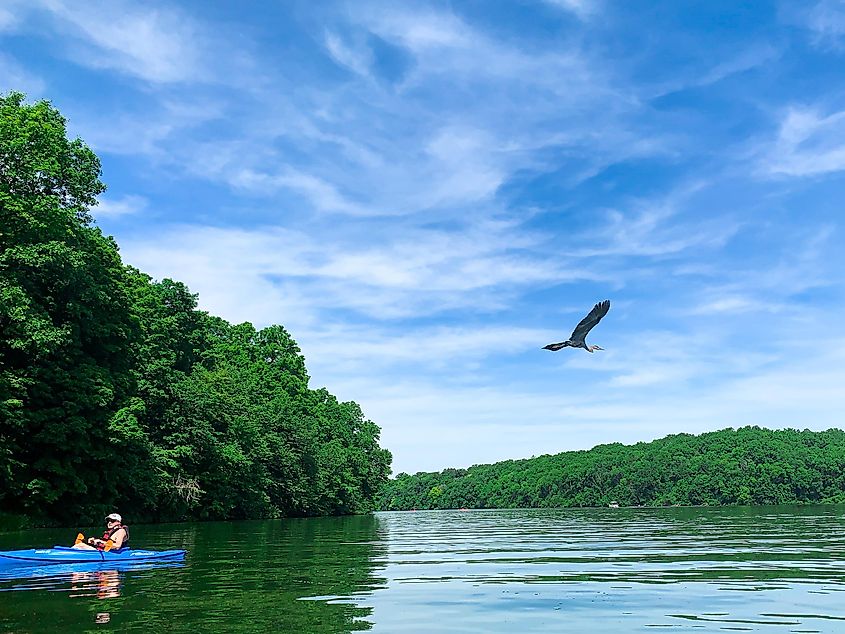 Lake Galena was first formed in the middle of the 1970s after the nearby Smallpox Creek was dammed. Since then this lake has been a hit with the locals and other Illinoisans. This area is one of the best places to go during the fall. The woods around the lake is an incredibly diverse and unique habitat that makes for the perfect fall photoshoot. 
The lake itself is privately managed but is still able to keep up good appearances. Boating is popular here and the lake is even equipt with a surprisingly robust and well-developed marina for anyone lucky enough to own a boat of their own. 
4. Argyle Lake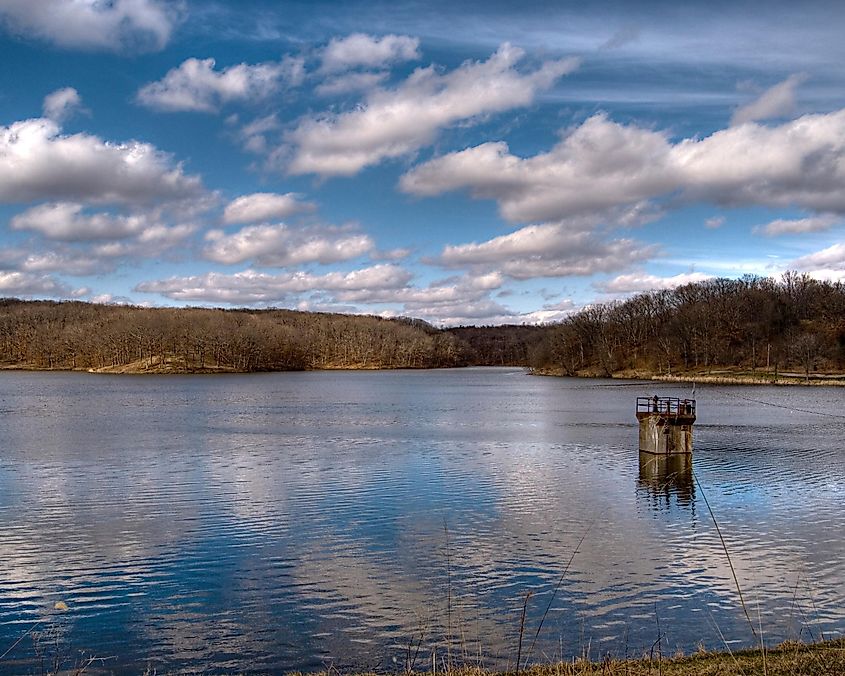 A part of Argyle Lake State Park, this body of water is a great place to up camp and enjoy the great outdoors. This lake has long been a beacon for outdoor adventures of all stripes and colors. 
Argyle Lake is outfitted with tons of campsites all around its shores. Some campsites are a little bit more glamorous than others but this gives visitors the option of choosing between "glamping" or really roughing it in the wilderness. Whichever you choose, you are sure to have a great time. Hiking is on the menu too. The woodlands around the lake are filled with various trails and paths all with varying degrees of difficulty. 
5. Lake Decatur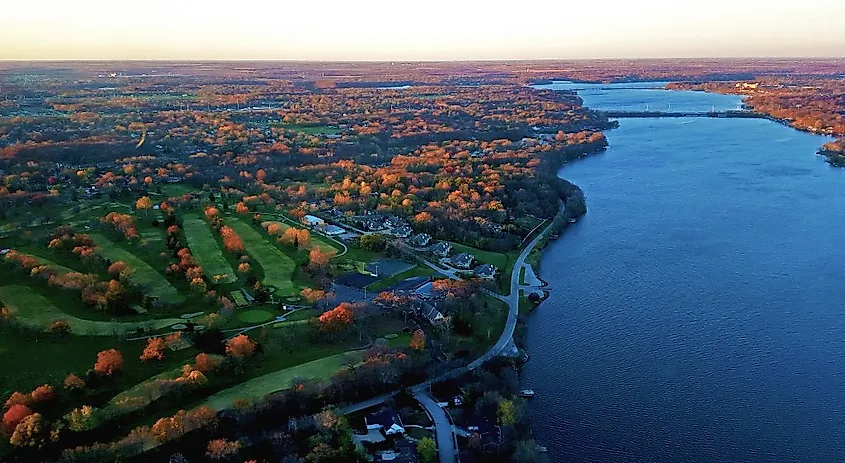 First constructed over 100 years ago in 1922, Lake Decatur is the largest artificial lake in all of Illinois. As soon as it was built it quickly became a hot spot for locals looking to take it easy over the weekends during the warmer months of the year. 
Lake Decatur is not exactly the most remote location. Sitting well within the city limits of Decatur you will not exactly be experiencing raw and unfiltered nature if you decide to go here. But that by no means it is a bad idea to visit. As a matter of fact, much of the allure that this lake has is thanks to its seamless mix of both an urban and rural atmosphere. 
6. Lake Mattoon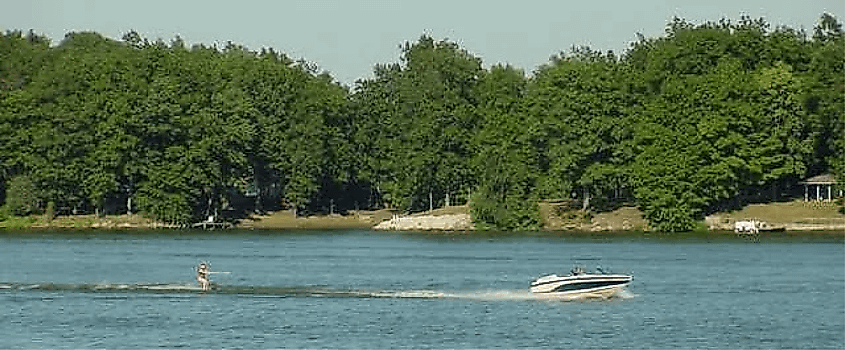 A hot spot for boating and water skiing, Lake Mattoon is a great place to go if you are wanting to spectate or even take part in any of these activities. It is not uncommon to see sailboats take part in races and other events on the lake. When these events do happen there is usually a significant get-together that happens onshore filled with BBQ, beer, and hotdogs. 
If water sports are not appealing to you then there are still plenty of other things to do here. Camping is also popular at Lake Mattoon. There are a handful of grade-a spots along the shore that give you a great view of the water and the surrounding area. 
7. Devil's Kitchen Lake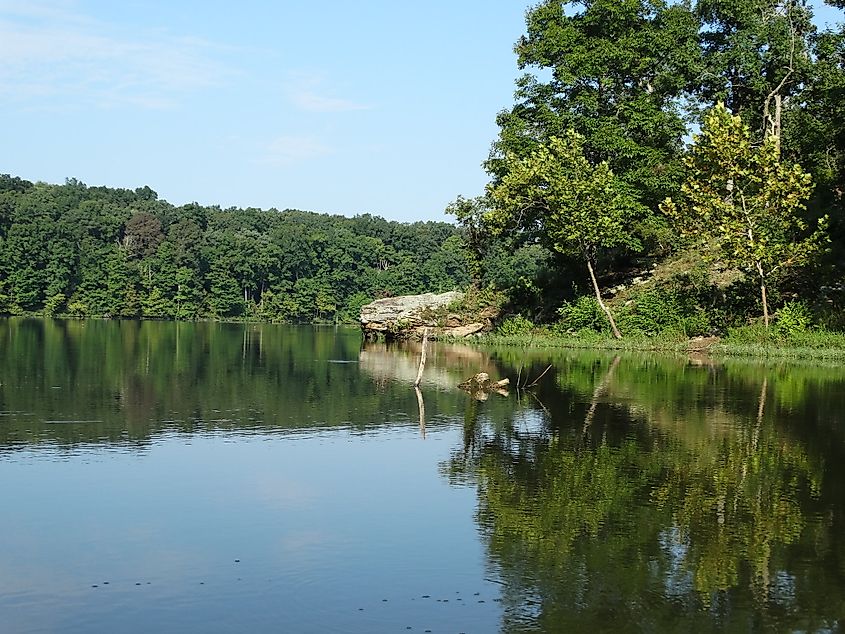 Another man-made lake that was created after the damming of Grassy Creek, Devil's Kitchen Lake has some of the most unique landscapes on this list. Surrounded by sandstone valleys and jagged terrain, the area around this lake is truly like no other. 
Devil's Kitchen is one of the deepest lakes in all of Illinois measuring an impressive 88 feet (27 meters). Plenty of people flock here to try their hand at catching some of the lake's famous rainbow trout. 
Swimming here is strictly off limits and motorized boats are only allowed on the water if their engines do not exceed 10 horsepower.
8. Lake Shelbyville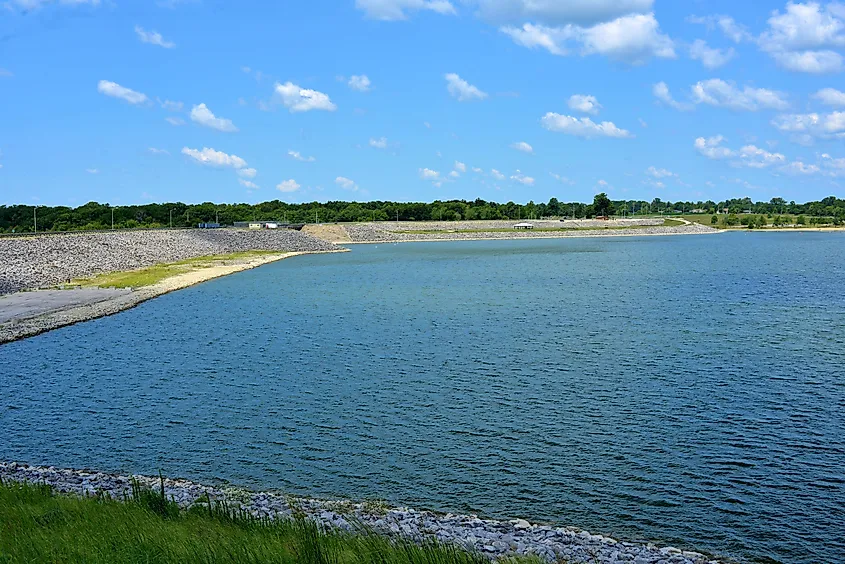 Lake Shelbyville is managed by the Illinois Department of Natural Resources and it shows. The shoreline of the lake along with the nearby woodlands and well maintained and tended to regularly. This has resulted in Lake Shelbyville being one of the cleanest and most pristine lakes in all of Illinois. 
The lake itself is a great place to swim and relax on the beach. The woods around the lake are also home to tons of hiking trails and horse paths. There is never a shortage of entertainment and enjoyment at Lake Shelbyville. 
Summary 
If you ever get the chance to take a trip to Illinois, make sure you give one of these magnificent lakes a visit. Each lake has its own unique experience to offer. Whether you are an avid fisher or outdoor enthusiast, or just a beach bum looking to get some sun, there is a little bit of something for everyone. 
Just make sure you get to these places early. Almost all of these lakes are first come, first serve in terms of parking and campsites.