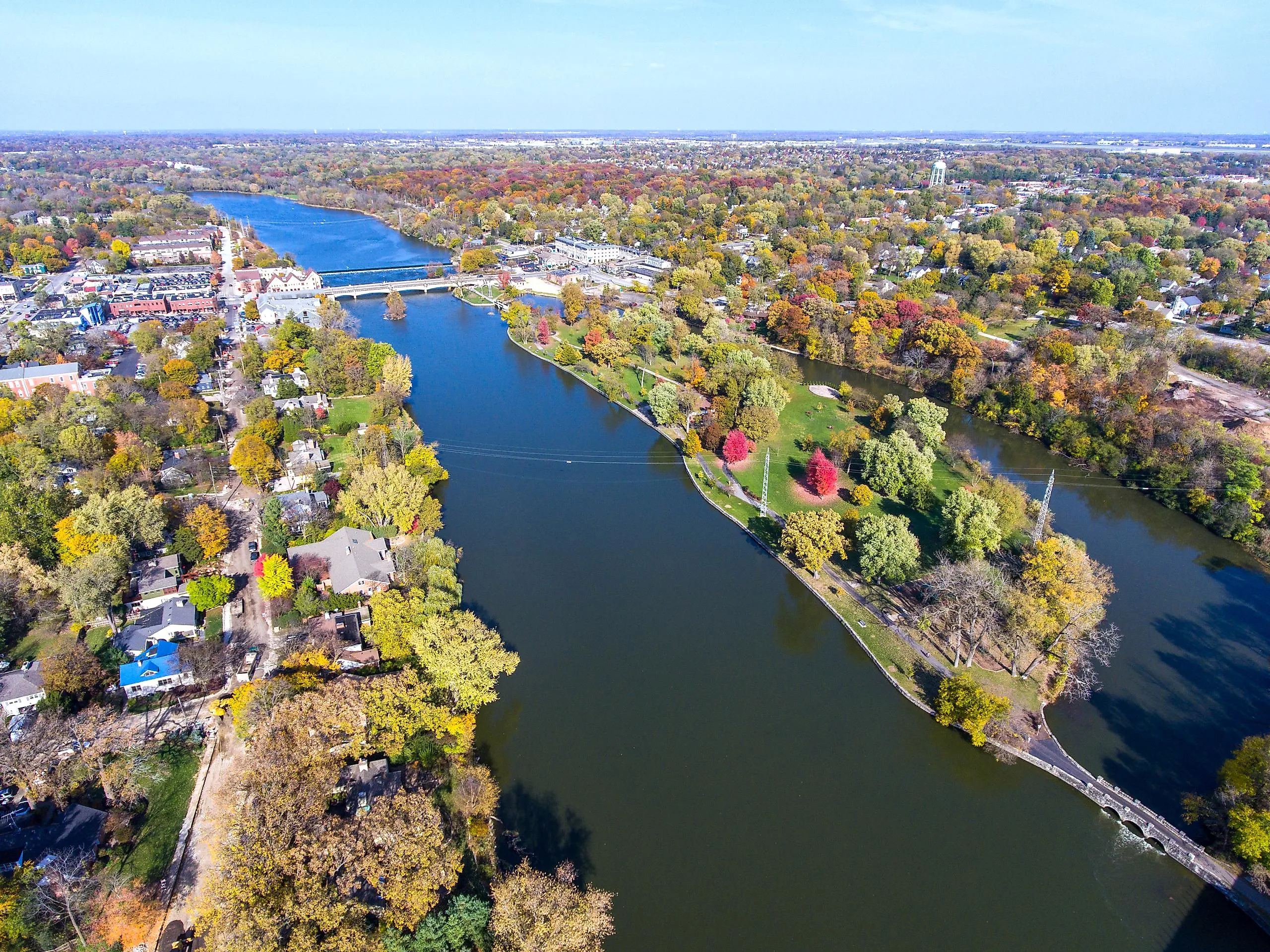 The 8 Best small towns in Illinois To Chill Out
It is true that the Windy City dominates the Land of Lincoln, like the sun in the sky, but Illinois has its little stars, some of which are amazing for chilling out. Though it often gets the rap as a flat, featureless state, in the same group as Kansas and Iowa, Illinois has its gems, some of which will be quite a revelation to a first-time visitor. The Shawnee National Forest, for instance, featuring razorback ridges and several unbelievably stunning geological formations—is enough reason to backpack for Illinois. This article reveals some of the state's best towns to have fun with loved ones.
Casey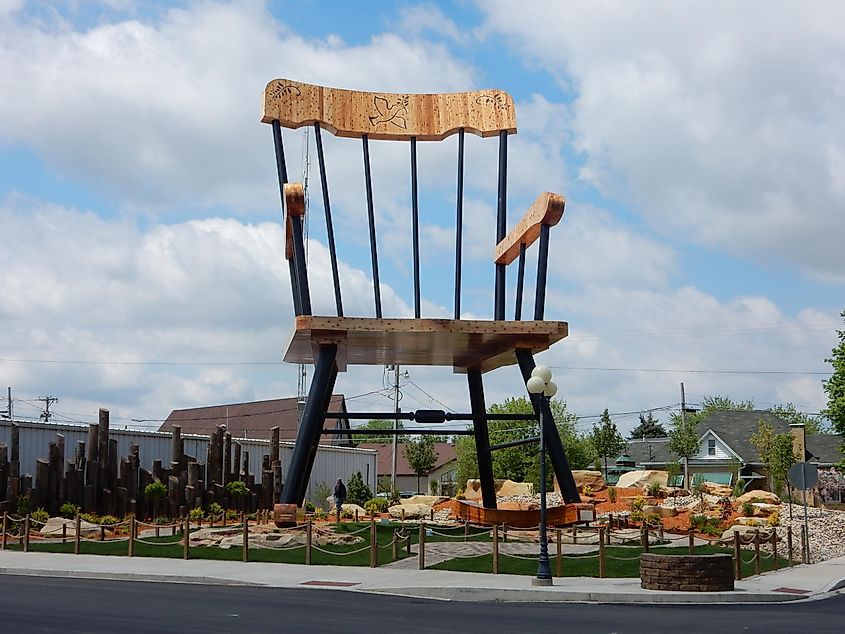 Nestled along Interstate 70 midway between St. Louis, Missouri, and Indianapolis, Indiana, Casey is an east-central Illinois town home to about 2,300 residents. Radiating small-town charm and a sleepy, slow-pace vibe, Casey is famous for being home to many items that have earned the title of the "world's largest." While chilling out in this small Illinois secret, one can spend a few hours checking out some of these items. Located at 117 East Street, for instance, one will find the World's Largest Rocking Chair, a handiwork of ten grown men. Onlookers will marvel at the fact that it took two years to construct this chair, the same time it takes to build a multi-story skyscraper. Visitors will also find the world's largest key, mailbox, gavel, golf tee, and many other "world's largest(s)" in this city.
Highland Park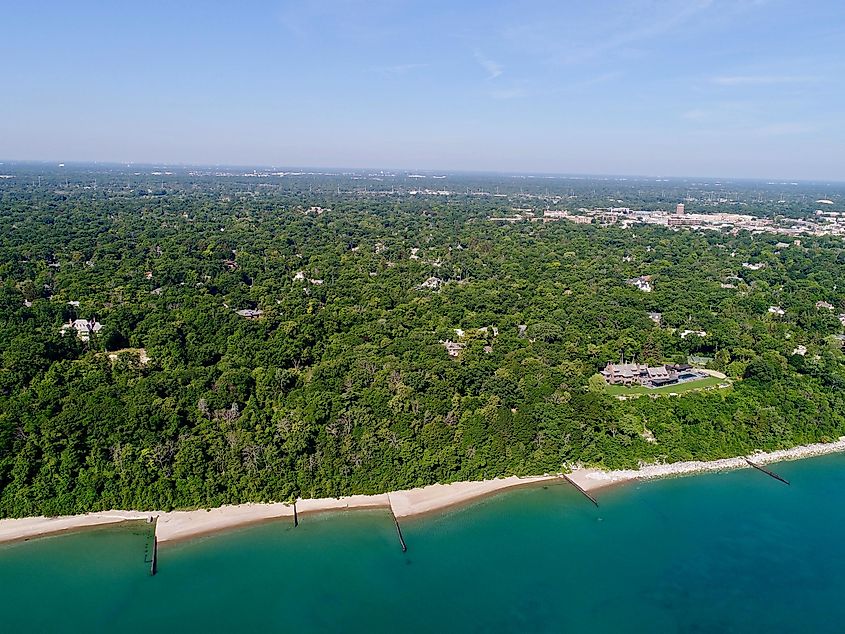 Highland Park is a vibrant city that boasts a population of about 30,000. This little gem is curled up along the picturesque Lake Michigan for a good five miles. Situated only about half an hour's drive from Chicago, Highland Park is a quick city escape for Chicagoans craving some small-town rest and respite. Those whose idea of chilling out involves a water body or a pretty beach — will find the award-winning Rosewood Beach — which fronts the sparkling waters of Lake Michigan, quite a marvel to behold. Rosewood is often a rewarding detour, featuring a nature cove for the many nature programs on offer and set in the backdrop of beautiful, wooded bluffs. It offers the perfect beach experience for someone who wants to rake a refreshing dip while soaking in the amazing views on every side. Ravinia Festival, an enchanting 36-acre outdoor music venue, is also worth checking out.
Galena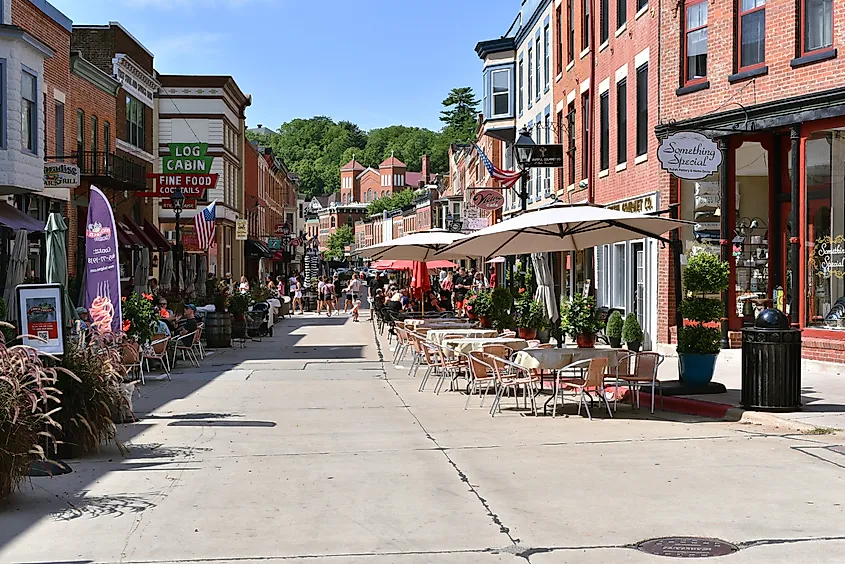 Setting foot in Galena for the first time will feel like a major discovery. This is because Galena is just what someone does not expect to be located in Illinois, at least according to public perception. The only Illinois town to make it to Travel + Leisure's list of the 20 Most Beautiful Small Towns In The US, to visit Illinois, without exploring Galena, is a big miss. Nestled along the picturesque Galena River, which imbues the town with rustic charm, Galena is just where one will want to chill out. And options abound. From strolling Galena's downtown and marveling at the many stately mansions — most of which are listed on the National Register of Historic Places—to taking part in Amelia's Galena Ghost Tours, Galena has options that will see hours dissolve like seconds.
Alto Pass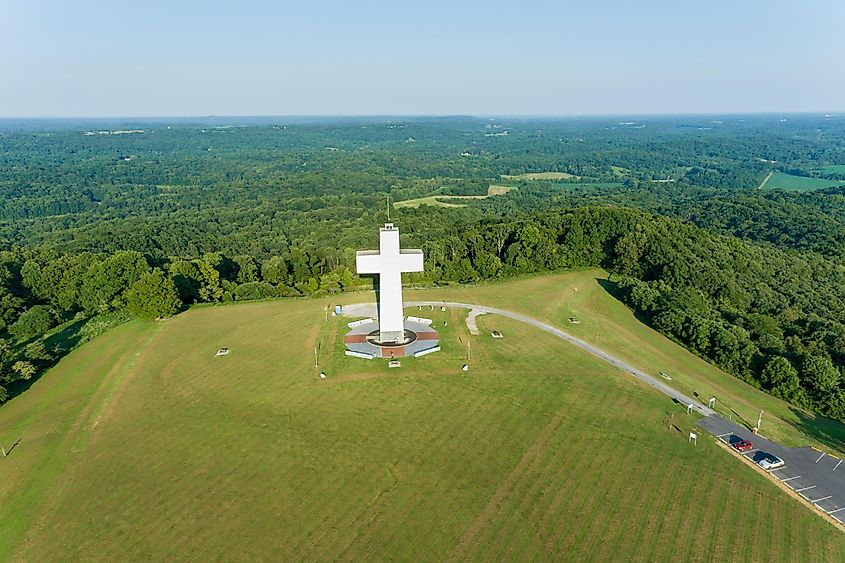 Many may deem a town of only about 300 not worth the hassle of a trip. But those who have come under the spell of small towns, their slow pace and all, will just backpack for such a place. Fortunately, Alto Pass will just about check out every small-town ideal. Encircled by many picturesque wineries and nature in its most pristine, chilling out in Alto Pass will be a one-of-a-kind experience. Since Alto Pass is located within the Shawnee National Forest, a strikingly beautiful wonder every American should have visited, chilling out in Alto Pass comes with many options. One can sip some finely-crafted wine, for instance, while surrounded by the quiet majesty of the forest, or check out other odd attractions—such as the Bald Knob Cross of Peace. The latter is an awe-inspiring 111-foot cross that when completed, was the largest cross in the Western Hemisphere.
Elmhurst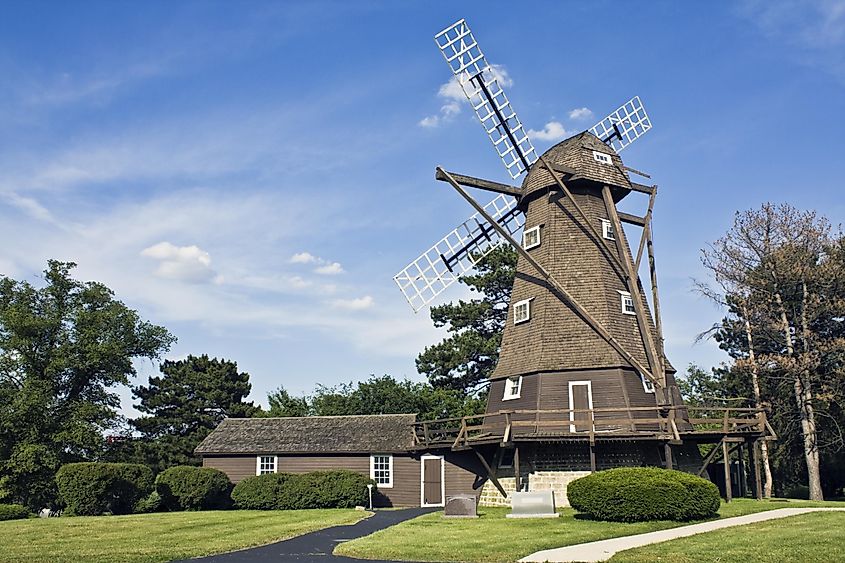 The fact many may not have heard of Elmhurst does not diminish its beauty by a shade. Yet that would be odd because Elmhurst is technically a suburb of Chicago and boasts a population of about 44,600. Located just 18 miles west of Chicago, Elmhurst is close to big-city conveniences that the third-largest city in the United States offers—besides being its own person, complete with a distinctively unique character. One gorgeous place to chill out while at Elmhurst is Wilder Park, which is often featured among the most breathtaking parks in Illinois. Nestled right in town, Wilder Park is home to Elmhurst Art Museum, Elmhurst Public Library, and a beautiful butterfly garden. Away from the park, one can explore this gem of a town in style with the Explore Elmhurst Express Trolley, a tour that will take one through many of Elmhurst's parks, museums, and shopping districts—all in a fun and enjoyable way.
Park Ridge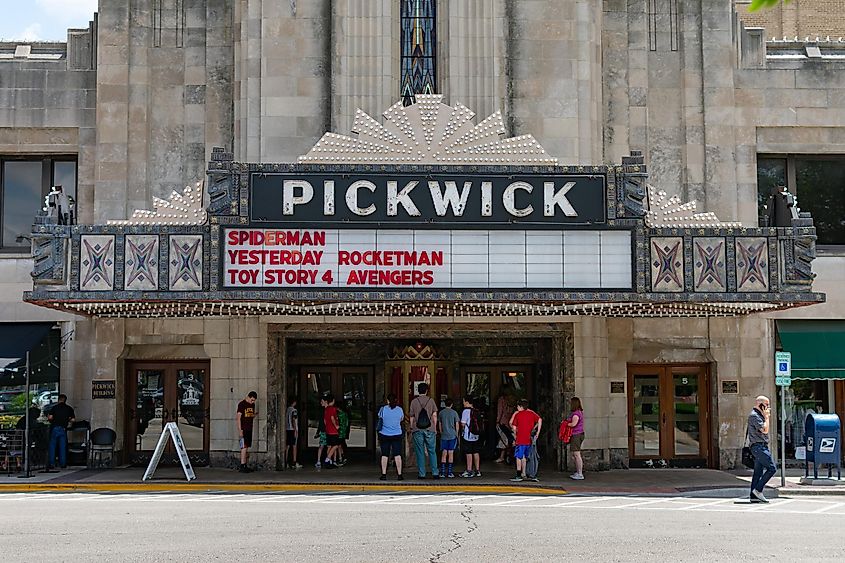 Park Ridge is a town of about 37,000 that is nestled in northeastern Illinois's Cook County. Once the hometown of Hillary Clinton, Park Ridge is chockful of attractions that make it an ideal town to chill out in. There is Pickwick Theatre, a beautiful art deco theater whose main auditorium was designed to resemble a Mayan temple. Be sure to check out the ceiling art in this fantastic spot. There is also Centennial Park which features a swimming area where one can take a refreshing plunge. One may also want to check out Wood Library and Museum of Anesthesiology, a medical museum that displays antique anesthesiology equipment. To round off a short visit, American Science and Surplus is a place any parent with a school-going child will regret not passing by.
Mount Morris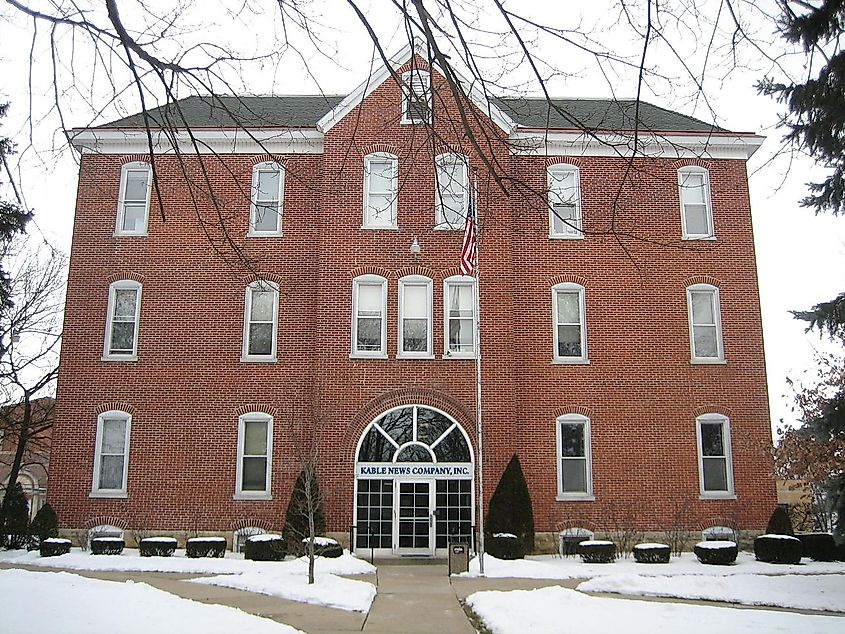 Situated about 100 miles northwest of the Windy City, Mt. Morris is a small town of about 2,700, whose sparse, suburban ambiance makes it a nice place to chill out in. With an alluringly quaint downtown, Mt Morris is ideal for someone who wants to wind down — and be more in tune with nature in all its characteristic indifference. Set in the backdrop of picturesque rolling terrain, Mt. Morris provides access to several parks, some of which are crisscrossed by such water marvels as the Mississippi River and Rock River and which are, therefore, venues of numberless outdoor activities. White Pines Forest State Park, for instance, is an easy stroll from town and a peaceful pine forest with several small creeks, hiking trails, and dolomite cliffs. Dixon, Illinois, the birthplace of President Ronald Reagan, is about 17 miles away from Mt. Morris.
Geneva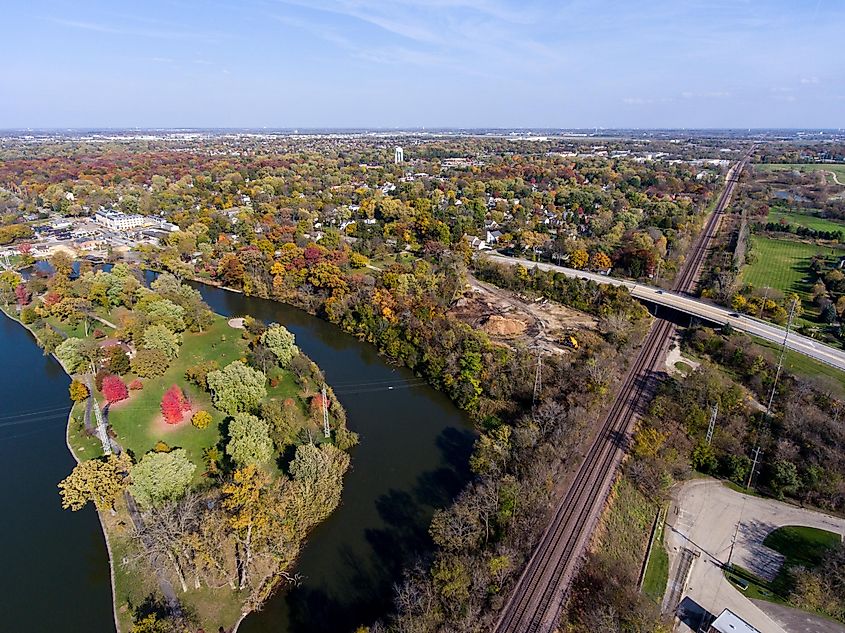 While the name of this little gem often transports the mind to one of Europe's most cosmopolitan cities, which, because of its Calvinist heritage, was once called the "Protestant Rome," Geneva, Illinois, is curled up on the banks of Fox River between St. Charles, Illinois, to the north and Batavia, Illinois, to the south. While this Illinois secret boasts many attractions that will see time fly by, including Island Park—as well as the Fox Bike River Trail, one Geneva draw that food lovers will particularly want to check out is the Niche Restaurant. Visitors from across the state seek out this eatery for its exquisitely crafted flavors. Located close to the Geneva train station, there is just no excuse for not visiting one of America's finest restaurants.
The Takeaway
For those who want to chill out, whether by sipping some finely-crafted wine and enjoying the views around—or by sitting on a pretty beach while viewing the sun sinking out of the horizon, Illinois is an option worth considering. From Highland Park to Mt. Morris to Geneva, exploring Illinois' small towns will seem like a revelation.