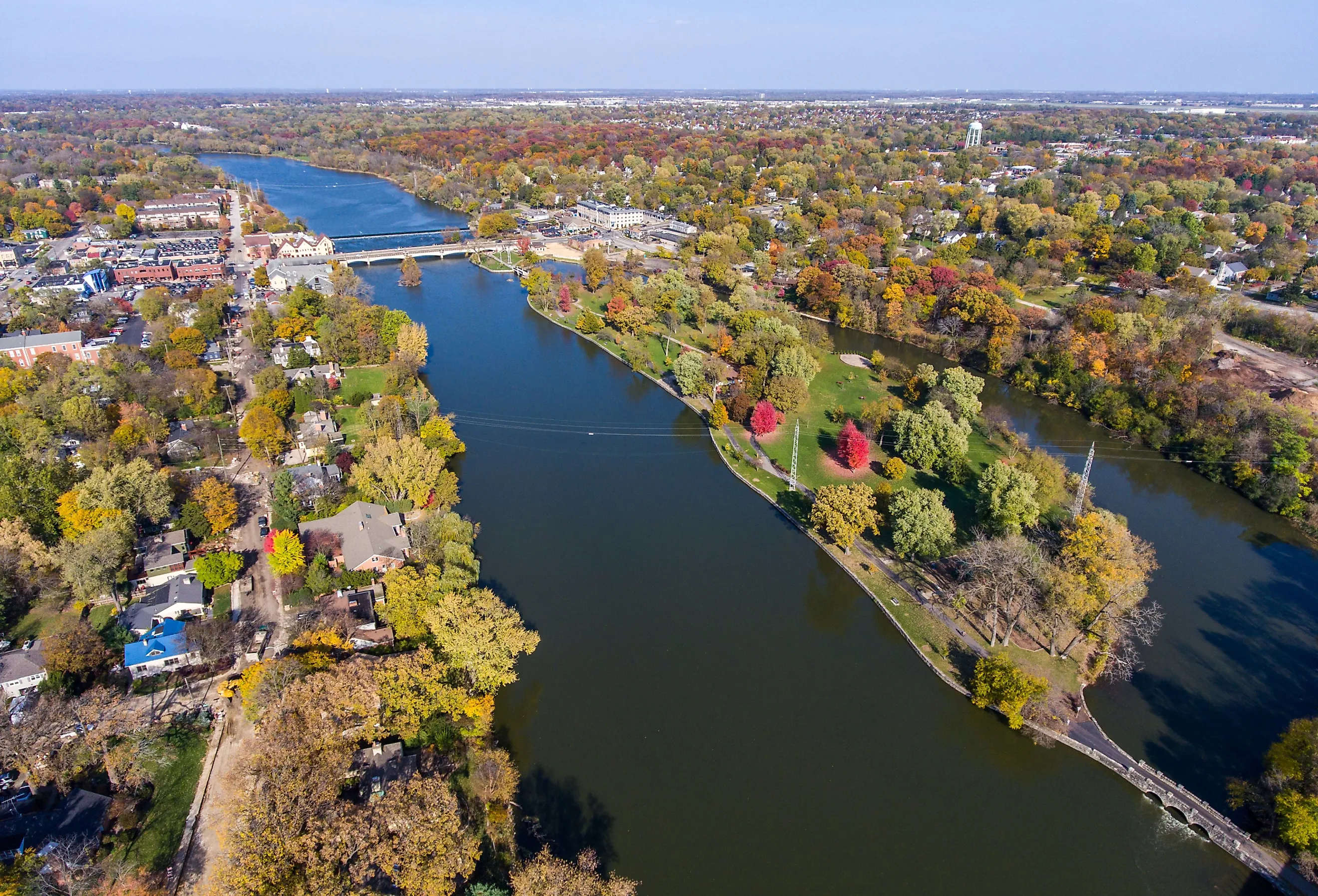 8 Most Beautiful Cities In Illinois
The Prairie State, or Illinois, is well renowned for its stunning scenery, world-class museums, diversity of cultures, and thriving urban life. From the magnificent beauty of the Shawnee National Forest to the towering skyscrapers of Chicago, Illinois provides a variety of attractions. Whether you are looking for history, food, the environment, or the arts, you will find plenty of interesting things to discover in this Midwestern gem.
If your plans require a journey to Illinois, visit these eight beautiful cities. Each of these locales has its unique charm, history, and attractions, and are all necessary stops on your tour.
Springfield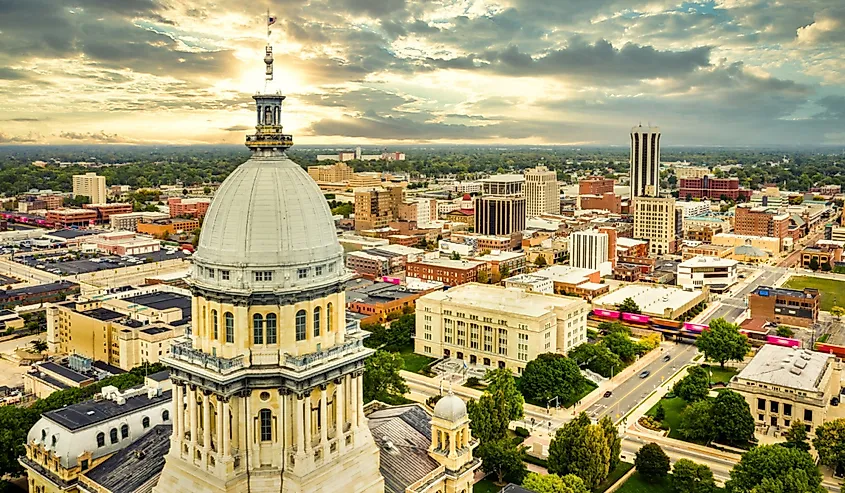 Springfield, the capital of Illinois, boasts a copious history and an elaborate cultural heritage. It houses the Abraham Lincoln Presidential Library and Museum, a trove of knowledge on the life and enduring legacy of the renowned president. The city flaunts numerous historic sites, among them the Old State Capitol, Lincoln's Tomb, and the Dana-Thomas House, a masterpiece crafted by the celebrated architect Frank Lloyd Wright. If you possess an affinity for nature, set your sights on the Washington Park Botanical Garden or the adjacent Henson Robinson Zoo. Besides its inherent splendor, Springfield's culinary scene warrants attention, particularly the town's signature horseshoe sandwich, an exceptional delicacy that must not elude your taste buds.
Galena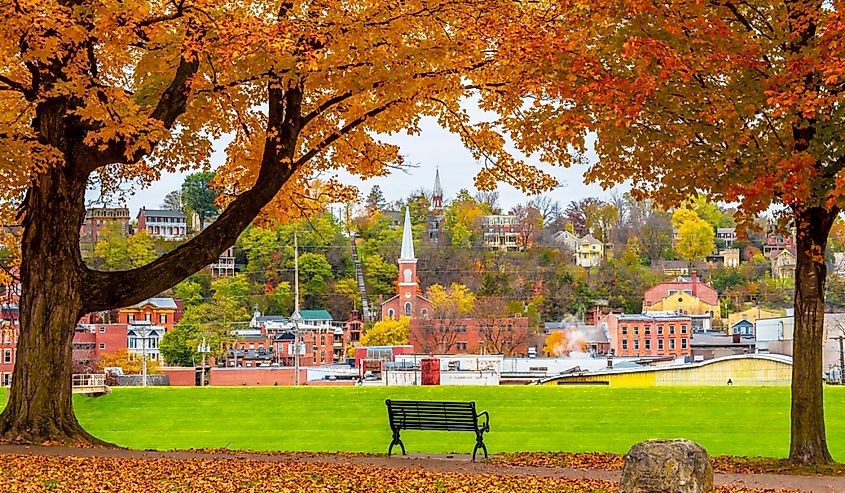 Galena, a charming and historic town in the northwest of Illinois, is well known for its beautiful architecture and picturesque charm. There is the Old Market House State Historic Site, the Grant Residence, and numerous other well-maintained 19th-century structures in the area. Galena also has a ton of boutiques, antique stores, and art galleries where you can purchase one-of-a-kind souvenirs. Galena offers a wide variety of golf courses, bicycle paths, and hiking trails for individuals who appreciate outdoor activities. To truly appreciate the city's expansive views, enjoy a charming hot air balloon flight.
Oak Park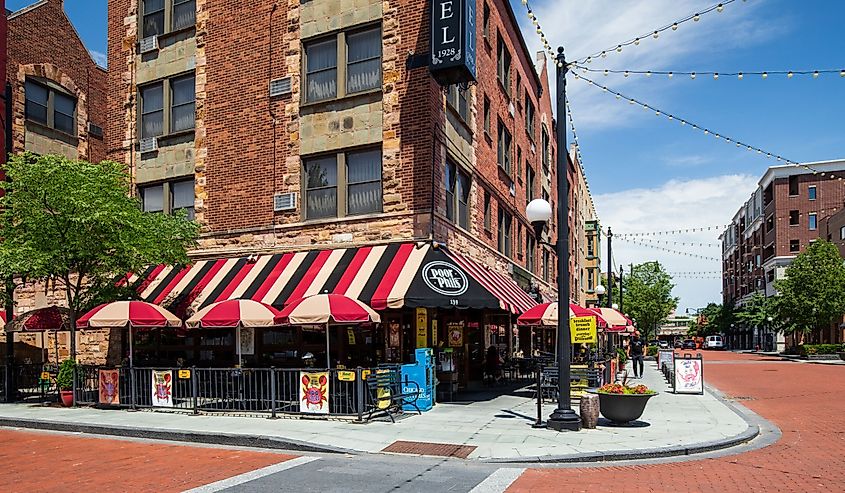 Oak Park, a charming suburb situated just outside of Chicago, boasts a plethora of exquisite architectural landmarks, renowned worldwide. Among them are several abodes that were masterfully designed by the legendary Frank Lloyd Wright, including the Home and Studio, the Robie House, and the Unity Temple. In addition to its architectural marvels, Oak Park is home to various parks and gardens, such as Scoville Park and the Oak Park Conservatory, where one can bask in the splendor of nature's beauty. Moreover, Oak Park is a hub of artistic and cultural activity, with numerous theaters and art galleries showcasing the exceptional talents of local artists.
Oak Park is a remarkable suburb that offers a unique blend of natural beauty, architectural wonder, and artistic expression. Its legacy as a hub of creativity and innovation continues to inspire people from all over the world to come and experience the wonder of this enchanting suburb.
Naperville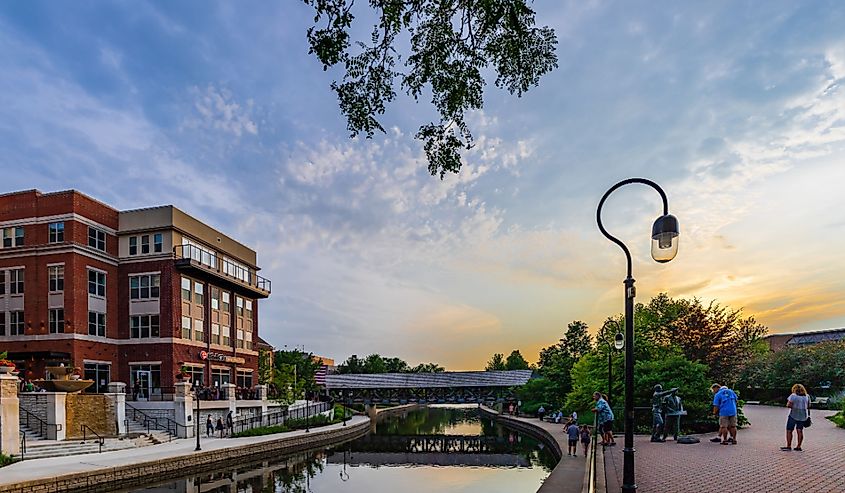 Renowned for its scenic exquisiteness, historic locales, and thriving downtown area, Naperville, is a picturesque municipality situated in DuPage and Will counties. The city is replete with numerous parks and trails, such as the Riverwalk, Centennial Beach, and the Naperville Cemetery, providing a serene and tranquil environment for individuals to unwind and relax. Additionally, Naperville boasts several historical landmarks, including the Naper Settlement, the Martin Mitchell Mansion, and the Moser Tower and Millennium Carillon, offering a sweeping panoramic vista of the city. Moreover, the downtown area of Naperville offers an array of shops, restaurants, and entertainment venues, rendering it a coveted destination for both locals and tourists alike.
Evanston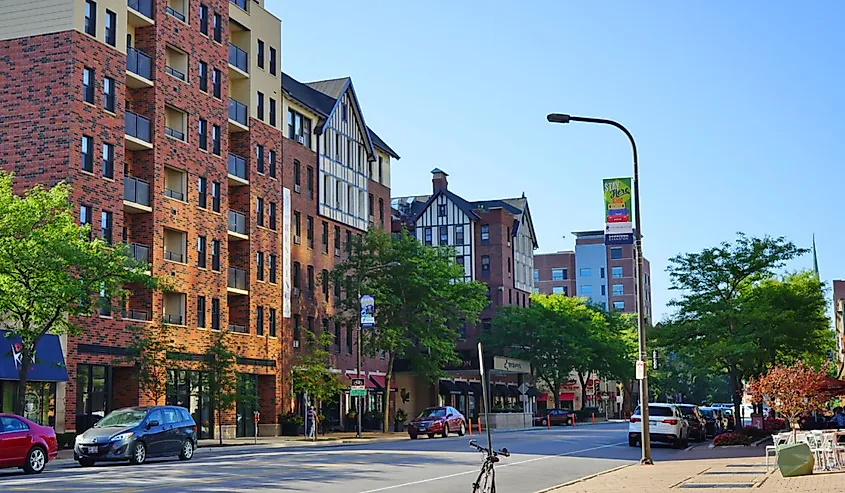 Evanston, a superlative municipality situated just north of Chicago, presents a distinctive fusion of cosmopolitan and suburban lifestyles. It harbors the esteemed Northwestern University, a highly-regarded institution that attracts erudite academics and pupils from all corners of the world. Evanston flaunts breathtaking beaches, such as Lighthouse Beach and Clark Street Beach, both of which provide magnificent panoramas of the colossal Lake Michigan. Evanston features an abundance of historic landmarks, including the Dawes House and the Grosse Point Lighthouse, which furnish a captivating glimpse into the city's affluent history. Gourmets can indulge in the downtown area's plethora of bistros, cafes, and taverns, proffering an assortment of delectable cuisines.
Rockford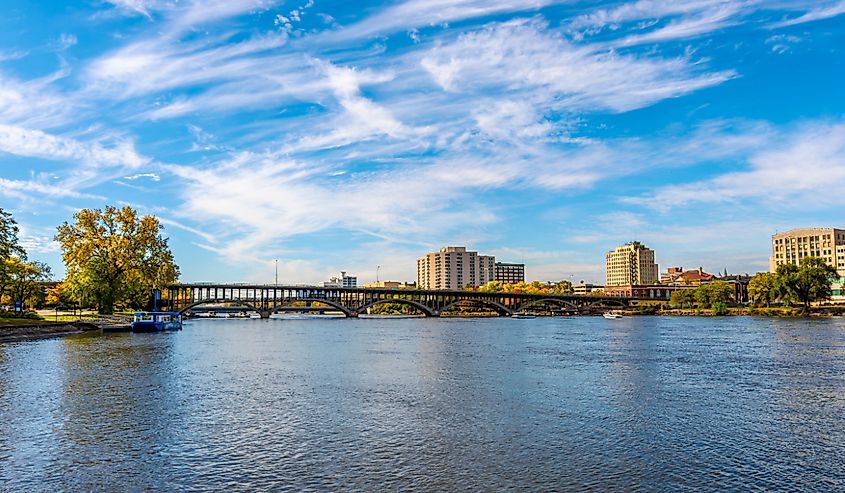 Rockford, situated in the northern region of Illinois, is a city exuding liveliness, acclaimed for its splendidly designed gardens, museums, and varied outdoor leisure activities. The city boasts several fascinating gardens such as the Anderson Japanese Gardens, the Nicholas Conservatory and Gardens, and the Klehm Arboretum and Botanic Garden, providing a serene and tranquil escape from the commotion and uproar of city life. Additionally, Rockford boasts numerous museums, including the Burpee Museum of Natural History, the Discovery Center Museum, and the Rockford Art Museum, which offer an abundance of knowledge and amusement to its visitors.
For those who hold a fondness for outdoor pursuits, Rockford presents several parks, including the Rock Cut State Park and the Sinnissippi Park, where one can indulge in hiking, biking, fishing, and other recreational activities, catering to the thrill-seekers and adventurers alike.
Elgin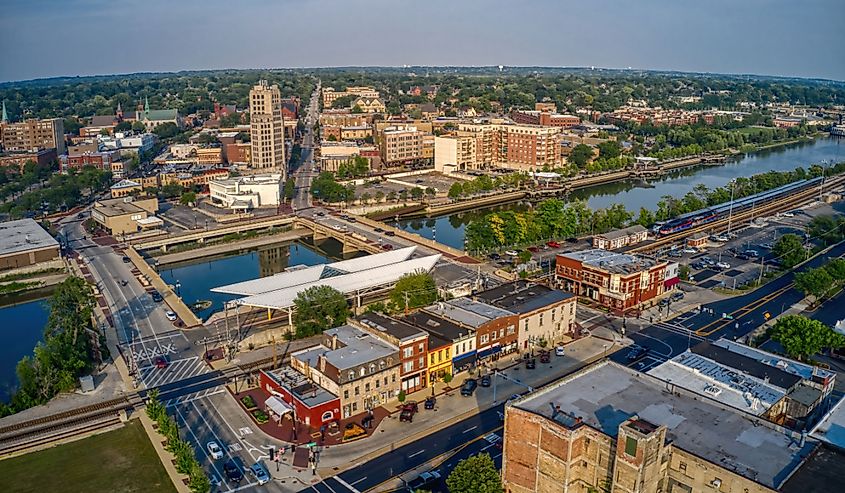 Nestled within the picturesque Fox River Valley lies the alluring city of Elgin, renowned for its multifaceted attractions encompassing historic edifices, cultural diversity, and bountiful natural vistas. Boasting an array of iconic landmarks, such as the illustrious Elgin Symphony Orchestra, the venerable Elgin Public Museum, and the venerable Elgin Fire Barn No. 5 Museum, Elgin grants a tantalizing glimpse into its rich cultural heritage. Moreover, Elgin proudly touts its cultural diversity, offering numerous celebrations and festivals that commemorate an array of customs and traditions, each distinguished by its unique panache. For those who possess an insatiable appetite for nature, Elgin presents an assortment of parks, including the verdant Lords Park and the Fox River Trail, where one can relish a plethora of outdoor activities.
Geneva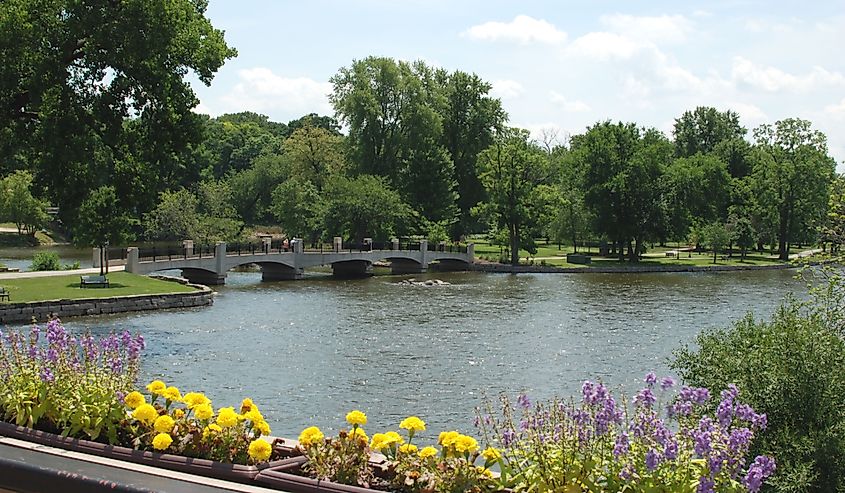 Geneva is a picturesque municipality situated in Kane County, renowned for its scenic beauty, historical edifices, and boutiques that offer a myriad of unique items. The region encompasses several landmarks that date back to yesteryear, such as the Fabyan Villa Museum and Japanese Garden, the Geneva History Museum, and the Kane County Courthouse, which offer a glimpse into the area's rich heritage. Additionally, Geneva is recognized for its boutique shopping, with several independent stores that provide unique and unparalleled items. For food enthusiasts, Geneva's downtown district is home to a vast array of restaurants, cafes, and bars that cater to a variety of palates.
Illinois is an amazing state that combines a wide range of appealing qualities, including a strong historical background, multiculturalism, magnificent natural vistas, and a lively metropolitan life. The most famous city in the state, Chicago, is home to recognizable landmarks that draw tourists. For those who enjoy the outdoors, Galena and Shawnee National Forest's stunning splendor provides a haven. The eight most beautiful cities in Illinois offer a variety of attractions that are likely to satisfy everyone's interests, whether they are history, gastronomy, environmentalism, or art-related. So without further ado, gather your belongings and travel to Illinois to experience its beauty.