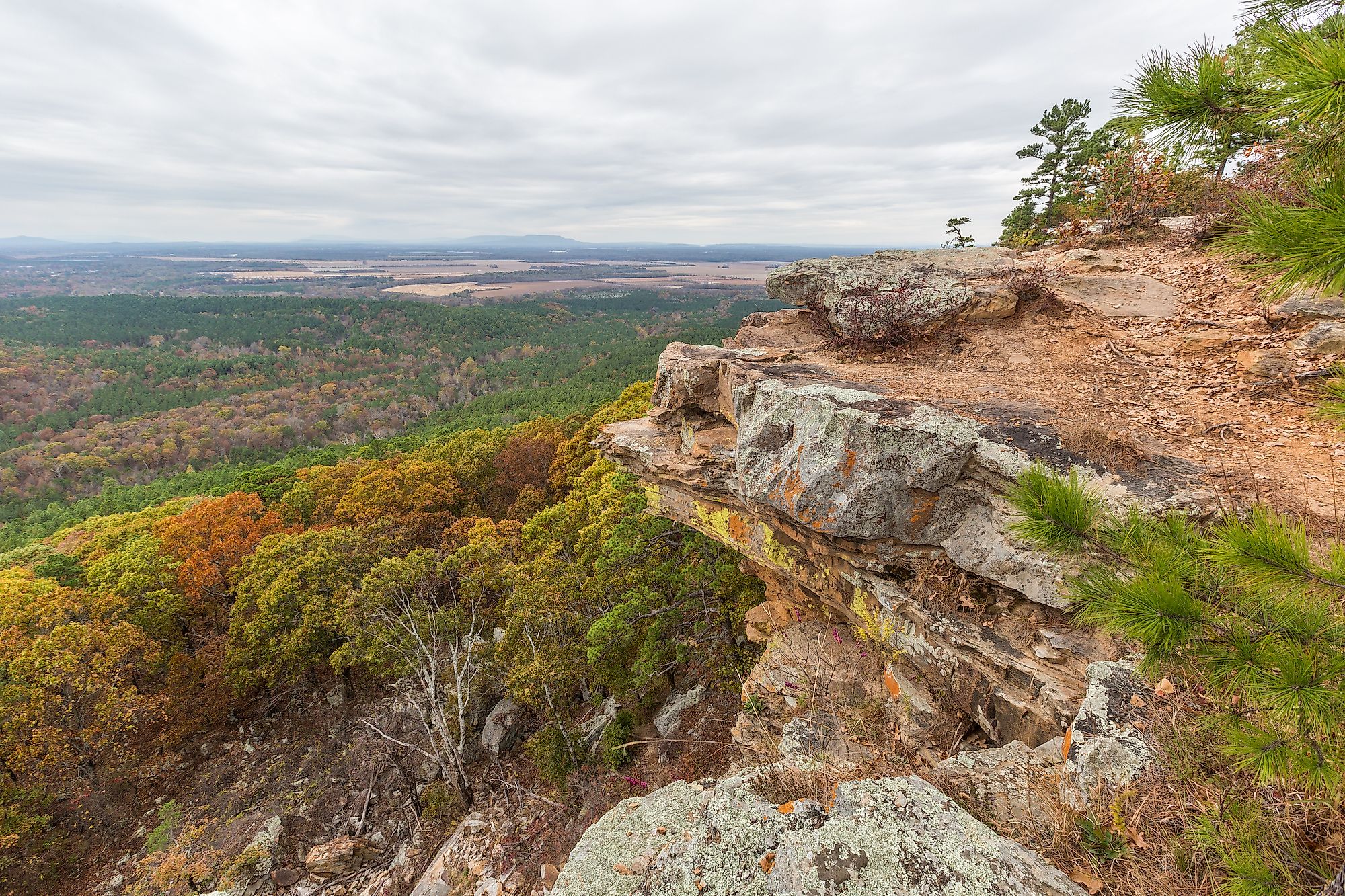 Best Fall Hikes In Arkansas
If you're planning on taking a road trip to Arkansas to see the fall colors in all of their splendor, set a date for mid-October through November. This is the time period when the leaves throughout the state turn from green to fiery shades of gold, crimson, and orange, and visitors flock to the state to see them. One great way to take in all that fall has to offer in Arkansas is from a hiking trail. From beginner to expert and everything in between, you'll find a trail that fits your needs and takes you on a scenic autumn tour. Following are seven of Arkasas' best fall hikes. 
Village Creek State Park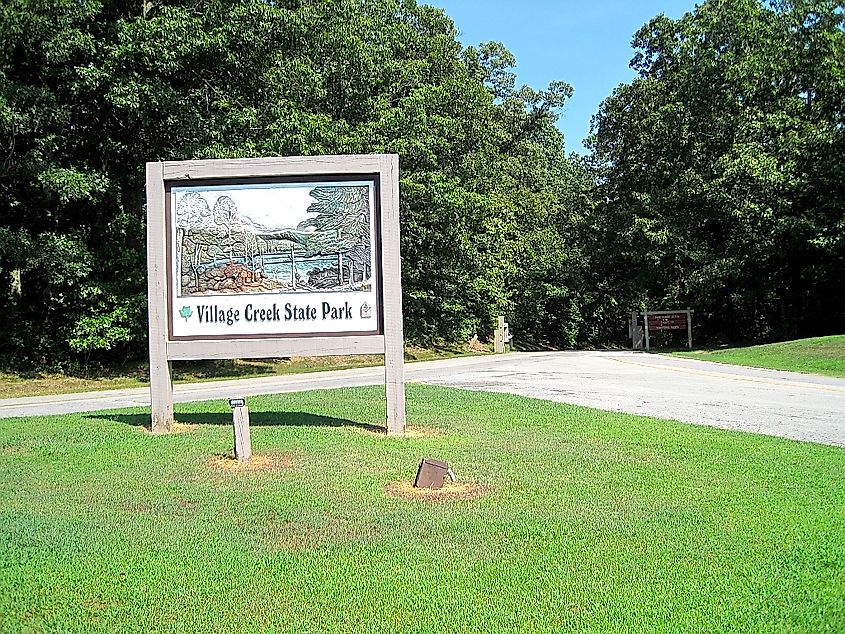 As diverse as it is beautiful, Village Creek State Park consists of 7,000 acres of forests, rolling hills, and crystal-clear streams, making it an ideal setting for an autumn hike. You'll have no shortage of paths to take as the park features 33 miles of multi-use trails, as well as picnic shelters and pavilions for when you want to take a break, indoor and outdoor theaters, and a museum. You can even take a trip back into the past by following a portion of the Trail of Tears during your hike. The trails come to life with an autumnal blaze of color during the fall months, making the hikes even more of a treat. Also, temperatures will be cooler after typically hot summers, making for a more comfortable hike. 
Queen Wilhelmina State Park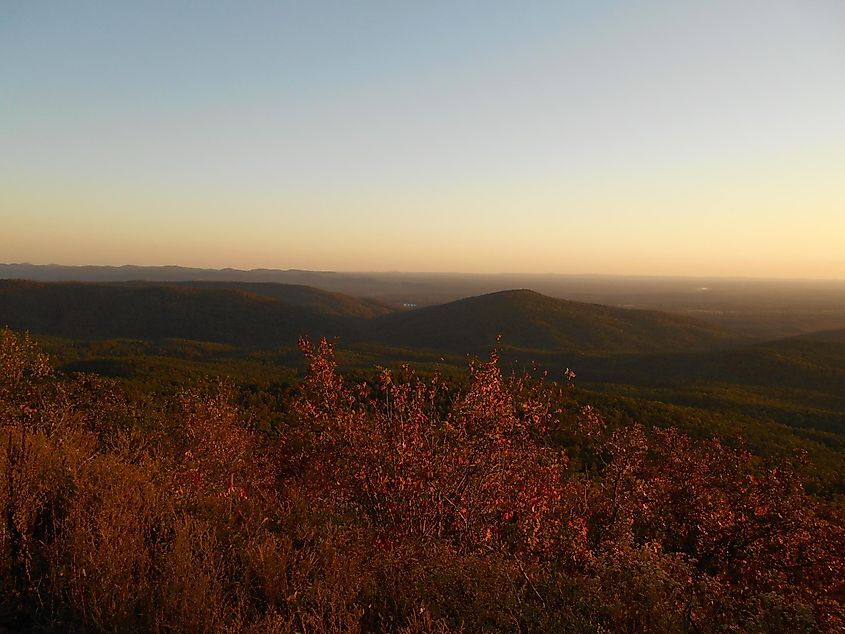 Hikers come from all over during the fall months to enjoy Queen Wilhelmina State Park's vibrant foliage, native wildlife, and rich history. The park is situated on top of Rich Mountain, which is Arkansas' second-highest peak, and features several hiking trails, picnic areas, and a campground for those wanting to stay overnight. The onsite historic lodge was originally constructed in the late 1800s as a Victorian resort in honor of the Queen of the Netherlands. Visitors can still stay in the modernized lodge today, as well as enjoy a pre- or post-hike meal at the Queen's restaurant. 
Cane Creek State Park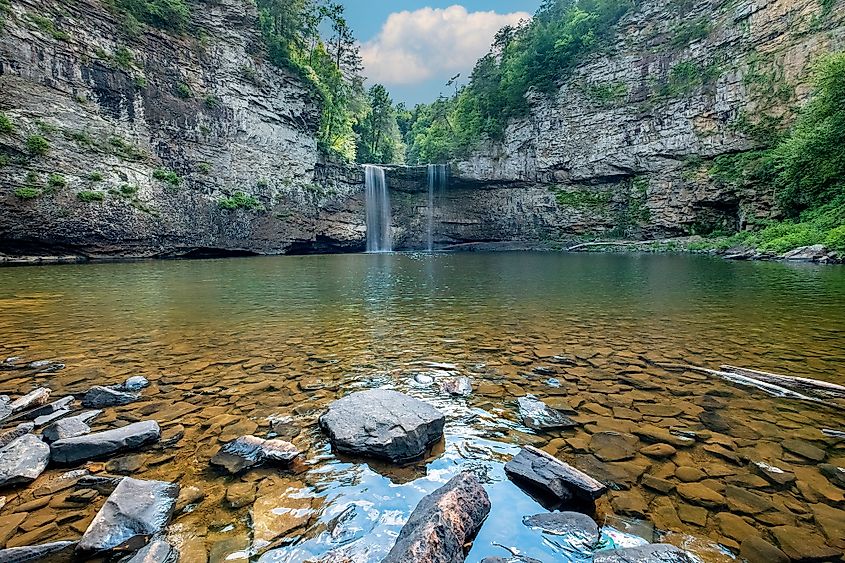 Cane Creek State Park's diverse landscape and abundant wildlife offer visitors a scenic hike, especially when the leaves change color in mid and late fall. Situated at the point where the state's coastal plains and Mississippi River Delta intersect, the park features several multi-use trails, three suspension bridges, and a scenic lake. The park also offers guided walking, kayaking, and birding tours, as well as campsites, several fishing piers, and a visitor center with a gift shop. 
Cedar Falls Trail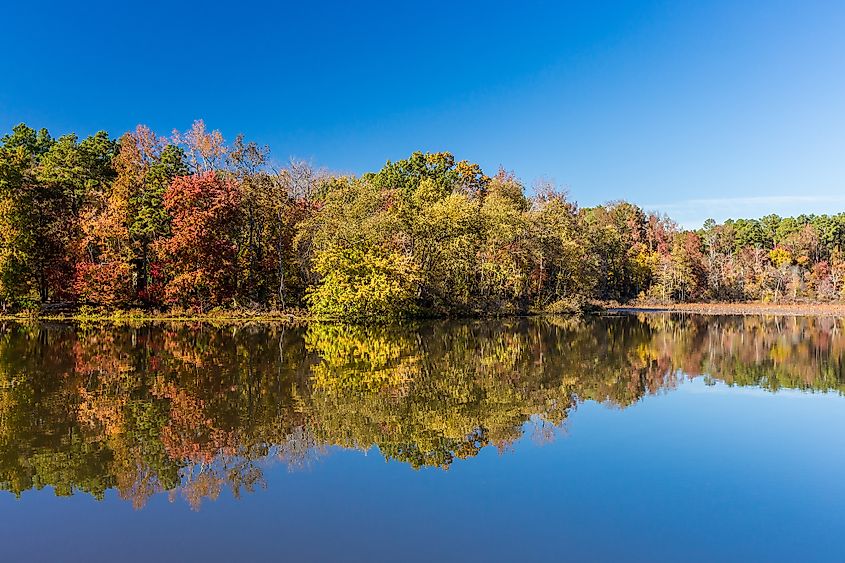 Located in the Petit Jean State Park, the Cedar Falls Trail is ideal for an experienced hiker looking for a more strenuous hike. The trail starts at the Mather Lodge, a historic, rustic mountain lodge, and then follows along the Cedar Creek Canyon. The trail is approximately a 2-hour hike and winds through woodlands to the 95-foot Cedar Falls, one of the highest waterfalls in Arkansas. Hikers can enjoy the fall colors as they traverse the trail, which is dotted with large stone boulders and tall, majestic trees. 
Mount Magazine State Park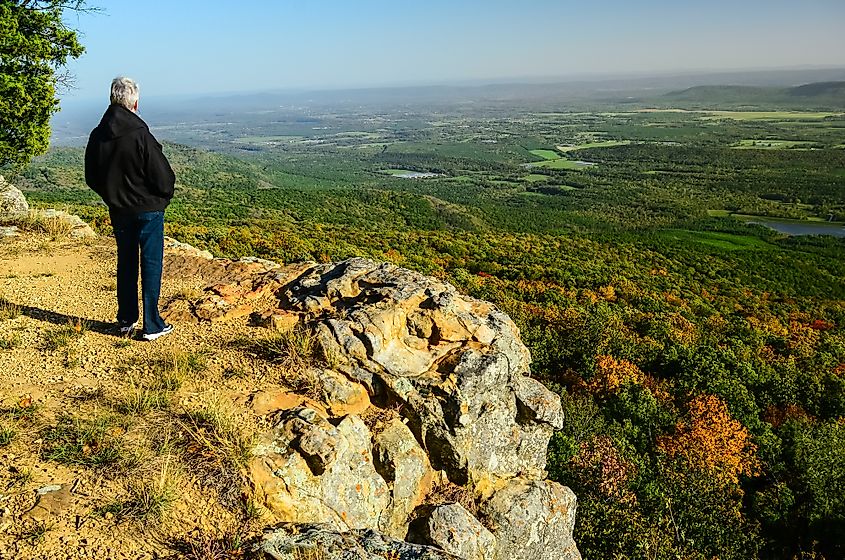 Located within the Ozark-St. Frances National Forest, Mount Magazine State Park, is a hiker's dream destination during the fall. The park is home to the 2,753-foot-tall Mount Magazine, which is the highest point in the state. The park's sweeping views are a treat any time of the year, but the fiery fall colors give autumn hikers even more of a visual treat. In addition to hiking trails, which range from easy to strenuous, the park also offers opportunities for rock climbing, horseback riding, mountain biking, and ATV riding, among other adventurous outdoor activities. 
Pigeon Roost Trail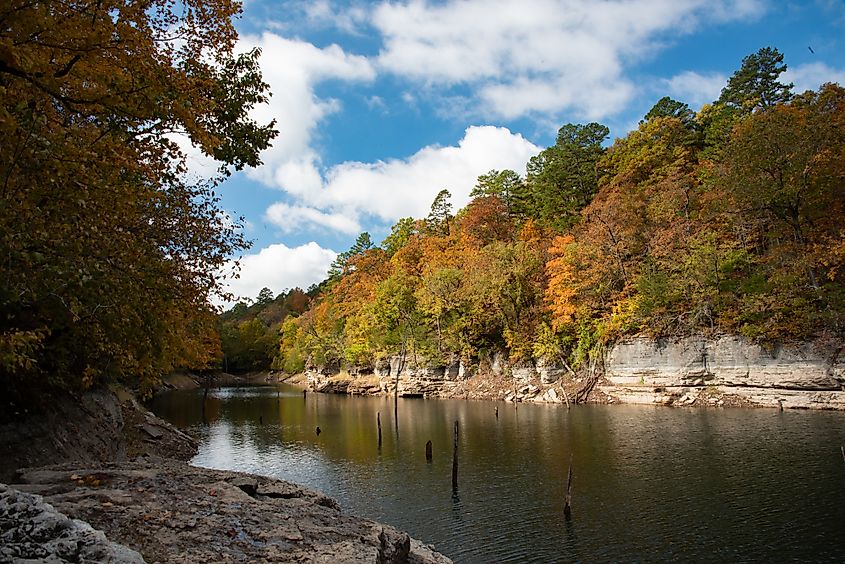 The Pigeon Roost Trail, which is situated in the Hobbs State Park-Consevation Area, is ideal for both moderate and strenuous hikes. This double-stacked-loop trail features both a 4-mile loop for short treks and an 8.5-mile loop for longer, overnight adventures. The trails wind through several different types of Ozark vegetation, as well as native hardwoods that are adorned with vibrant colors during the autumn. The trails traverse through narrow hallows and rugged ridges, making them ideal for more experienced hikers.
Lake Fort Smith State Park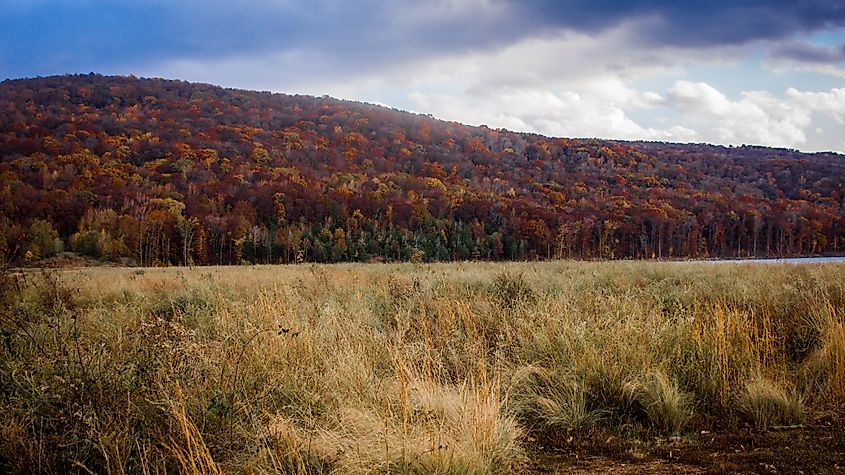 Lake Fort Smith State Park is nestled in the Ozark's Boston Mountain Valley and offers autumn hikers a scenic, colorful trek along the Ozark Highlands Trail. Visitors can start their nature adventure at the park's visitor center, which features a replica log cabin and covered wagon, as well as several exhibits and programs detailing the area's rich history. You can either explore the park's trails on your own or join a park interpreter-led nature hike any time of the year. Other park activities include camping, kayaking, mountain biking, and fishing. There is also an onsite marina where you can rent a boat, ten cabins, and a swimming pool. 
No matter where you are in Arkansas this fall, you won't be far from one of the state's scenic hiking trails, which range from easy to difficult, depending on your skill level. Many of these trails are located within state parks, offering outdoor lovers even more activities and adventures to enjoy. Whether you want to take in the fiery fall colors from high atop a mountain trail or on a lake-side loop, you'll find it in Arkansas.