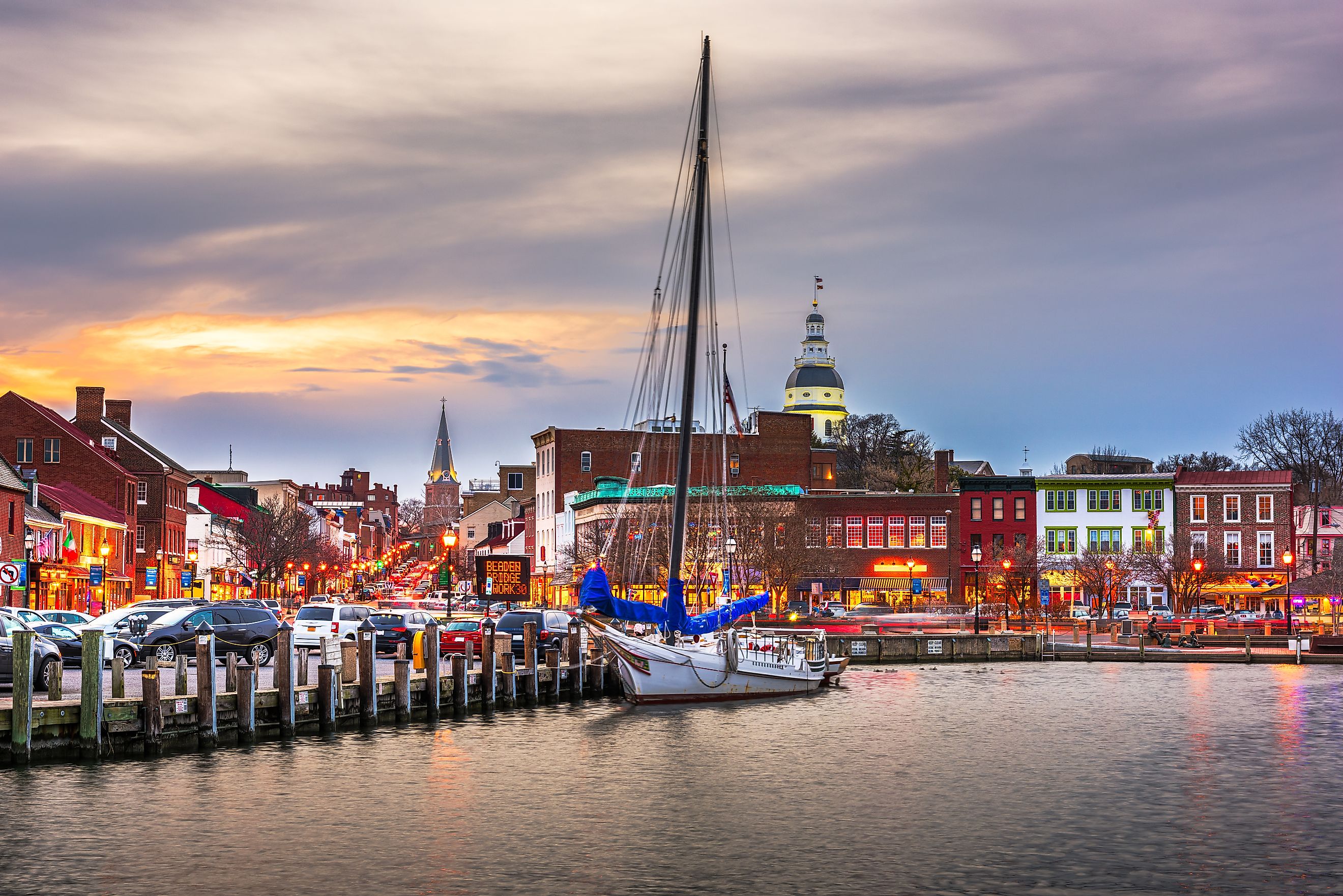 The richest states in the US generally have strong economies and high levels of education, leading to higher salaries and a higher standard of living. They also tend to have large cities with diverse and growing economies, as well as well-developed infrastructure and access to amenities. However, it's important to note that while these states have high median incomes, they also often have higher costs of living and higher taxes, which can impact the overall standard of living for residents.
As of 2021, the ten richest US states in terms of median household income are:
| US State | Average Household Income |
| --- | --- |
| Maryland | $91,431 |
| New Jersey | $89,703 |
| Massachusetts | $89,026 |
| Hawaii | $88,005 |
| California | $84,097 |
| Connecticut | $83,572 |
| New Hampshire | $83,449 |
| Washington | $82,400 |
| Virginia | $80,615 |
| Colorado | $80,184 |
1. Maryland - $91,431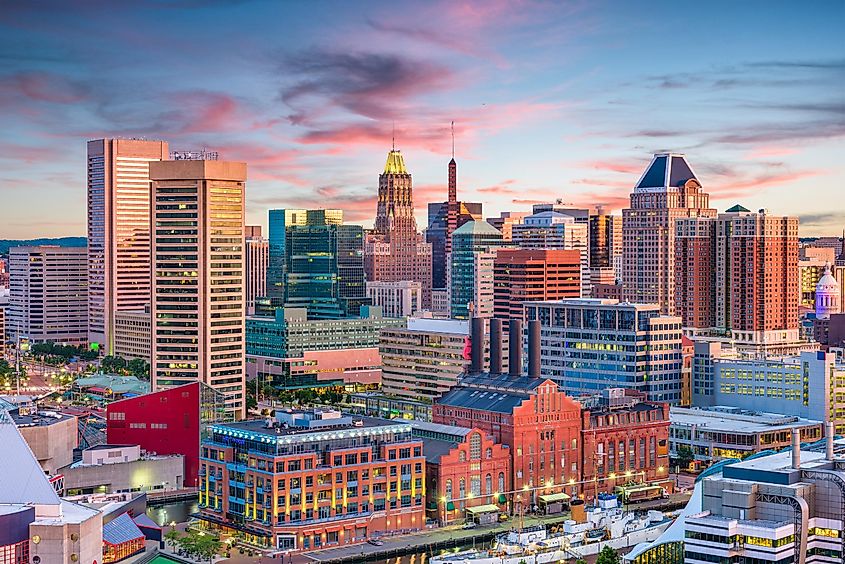 Maryland is a state with a rich history, having been one of the original 13 colonies and a pivotal state during the Civil War. Today, it is an important state for the US economy, being home to a large number of federal agencies and employees, as well as a thriving aerospace and defense industry. Maryland is home to many top aerospace companies and defense contractors, as well as institutions such as the NASA Goddard Space Flight Center and the Walter Reed National Military Medical Center. It also has a strong military industry, worth $57 billion. With its rich history and significant contributions to the US economy, Maryland continues to play an integral role in the nation's progress.
2. New Jersey - $89,703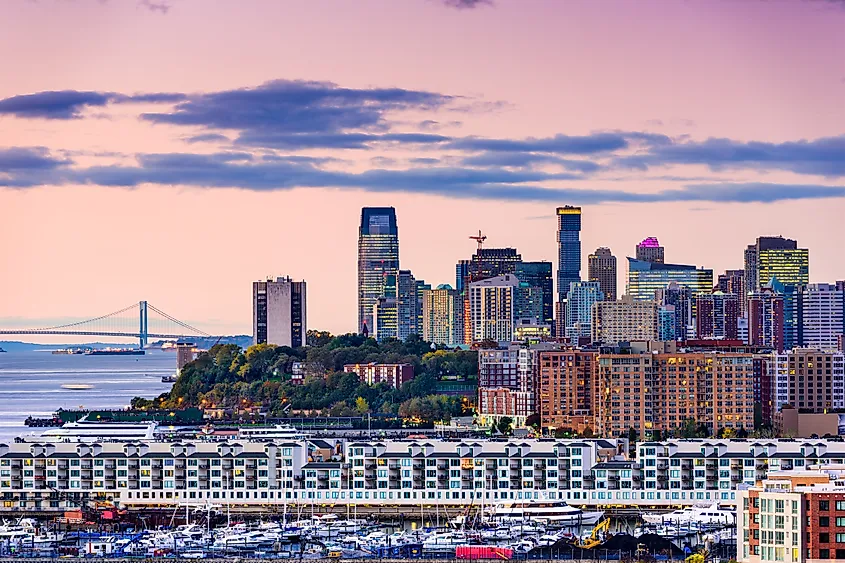 New Jersey is a state known for its contributions to music, with famous artists like Bruce Springsteen, Jon Bon Jovi, Frank Sinatra, and Whitney Houston hailing from the state. It is also home to world-class universities, leading technology and biological science companies, and the fast New Jersey Turnpike. A member of the original 13 colonies, New Jersey became an important manufacturing center during the Industrial Revolution and both World Wars and was a prime defense hub during the Cold War. The state's transportation system has contributed to its growing tourism industry, with popular destinations like Cape May, Atlantic City, and the Jersey Shore attracting millions of visitors each year. New Jersey also has a thriving information technology sector and is a leader in the pharmaceutical and biotechnical industries.
3. Massachusetts - $89,026
Massachusetts is one of the original 13 colonies and became the sixth state in the US in 1788. It played a significant role in the American Revolution, with the Boston Tea Party sparking the revolution and John Hancock being the first to sign the Declaration of Independence. Today, Massachusetts is known for its thriving industries, including education and health services, manufacturing, especially computer and electronics products, and technology. Prestigious places of learning such as MIT and Harvard University are points of pride for the state and reflect the resident's enthusiastic attitude towards post-secondary education. The state is also a popular tourist destination, with a balance of historical sites and picturesque beaches. Massachusetts has a rich history of being a leader in legislation, including universal health care coverage, legalizing gay marriage, and passing discrimination laws for individuals who identify as lesbian, gay, or bisexual.
4. Hawaii - $88,005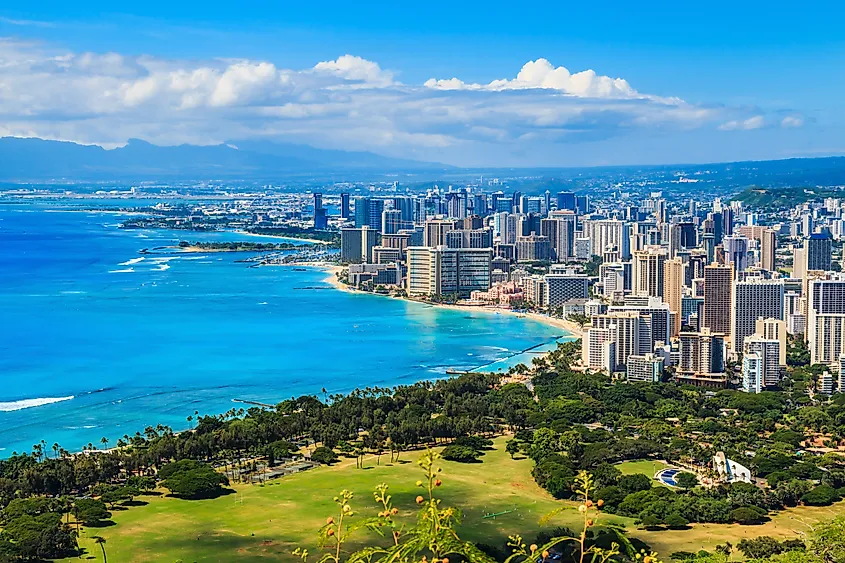 Hawaii is the most recent state in the US, becoming a state in 1959. The state is famous for its tourism industry and is comprised of eight islands with beautiful beaches, oceans, mountains, and volcanoes. Not only is Hawaii a desirable destination for international tourists but also for other Americans making the trip from the mainland. Each year more than 10 million people visit Hawaii and flood the local economy with money. Hawaii has a rich history dating back to Polynesian and Tahitian settlers, who arrived on the islands around 1000 A.D. and brought their beliefs and social order. The islands became a U.S. territory in 1898 after a coup, and tourism is the main economic pillar of the state. On December 7, 1941, Japan conducted a military air strike on Pearl Harbor, which drew the US into World War II. Honolulu-born Barack Obama was elected as the 44th President of the US in 2008 and 2012
5. California - $84,097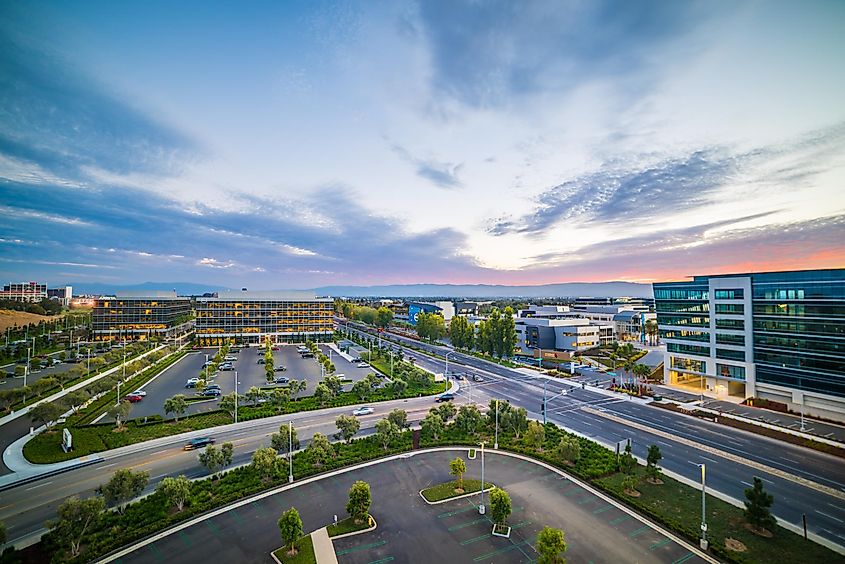 California is the most populous state in the US and is known for its rich cultural heritage, stunning landscapes, and thriving industries. The state was officially annexed as a free state in 1850 after the Mexican-American War and is home to some of the most iconic industries including Hollywood, Silicon Valley, Napa Valley, and its agriculture, shipping, construction, and transportation industries. The state is heavily taxed due to its high-income earners, with the computer and electronic products manufacturing industry being the largest contributor to the economy. The economic output of California is so high that if it were its own nation independent from the United States it would still have the 6th largest GDP in the world. California is home to some of the best
6. Connecticut - $83,572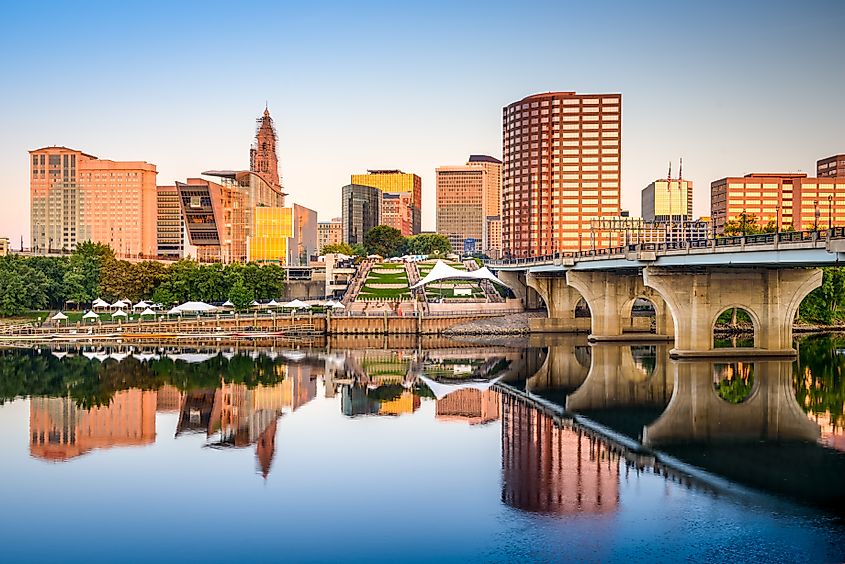 Connecticut was one of the original 13 colonies and played a key role in the development of the United States. It was known for its anti-British sentiments before the American Revolution and was the fifth state to ratify the Constitution in 1788. Connecticut was a leader in introducing railroads and is now home to over 1,200 digital media-related businesses, including ESPN. Other major industries include advanced manufacturing, bioscience, green technology, insurance, and financial services. Fortune 500 companies headquartered in Connecticut include Aetna, Cigna, Charter Communications, and Pitney Bowes. Connecticut has many universities and colleges too, including the prestigious Yale University, the University of Connecticut, and the United States Coast Guard Academy.
7. New Hampshire - $83,449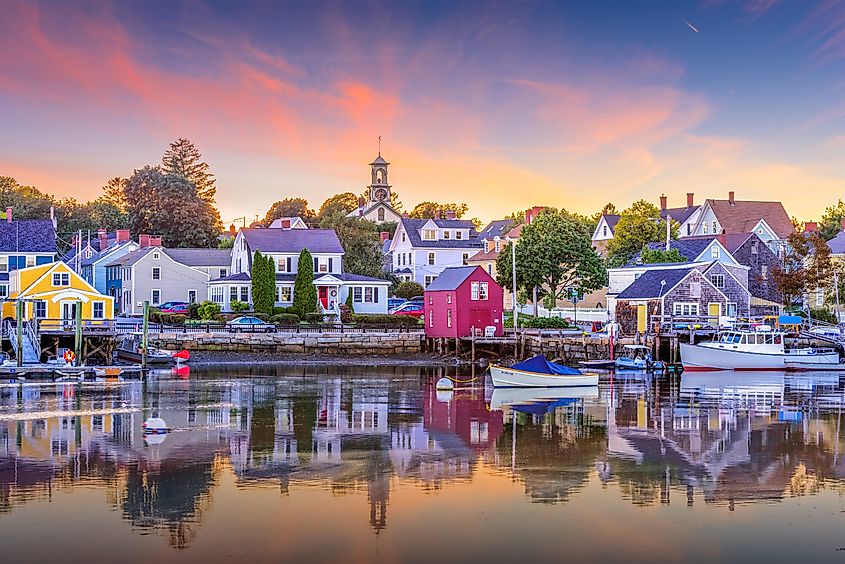 New Hampshire, despite being one of the smallest states in the US, has a significant role in presidential elections as it is the first state to hold the quadrennial presidential primary. However, most of the winners in the New Hampshire primary elections have failed to win the White House since 2000. The state boasts of its natural beauty with its valleys, rivers, lakes, mountains, and a small stretch of Atlantic Ocean coastline. Mount Washington is its highest peak, standing at 6,288 feet, and Lake Winnipesaukee is a popular inland resort. Historically, New Hampshire's economy relied on paper and grain mills but has since shifted towards smart manufacturing and high-tech industries. These industries account for the largest sector of the state's economy, primarily located along the seacoast, Merrimack, and Upper Valleys. New Hampshire is also one of the more popular destinations to retire in the Northeast. Nearly 20% of New Hampshire's population is over the age of 65 surely helping contribute to the high median household income. 
8. Washington - $82,400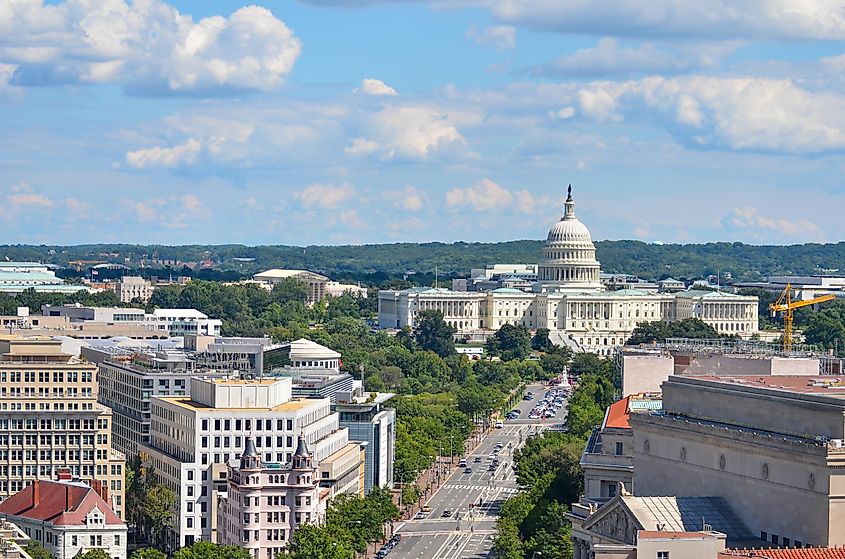 Washington State, named after U.S. President George Washington, gained statehood in 1889. Known for its diverse natural beauty, from mountains to rainforests, Washington is a hub for outdoor enthusiasts. The state is also famous for being the birthplace of Starbucks, The Boeing Company and Microsoft, and is a key exporter, particularly in transportation equipment. Washington is a leading producer of apples, milk, potatoes and cattle and the aerospace, military and defense, technology and clean energy industries drive its economy. Seattle, the most populous city, is known for its iconic Space Needle and infamous rainy weather, with an average of 152 days of measurable rain per year.
9. Virginia - $80,615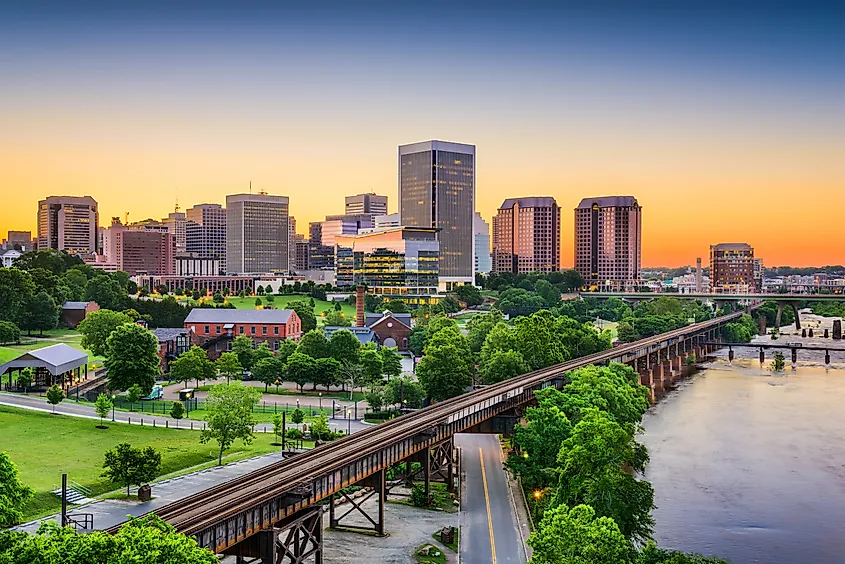 Virginia was one of the original 13 colonies and was founded in 1607 by 100 English settlers. It was known for its prosperous tobacco farming, sustained by indentured servants and enslaved Africans. In 1861, Virginia became the 8th state to secede from the Union and the Civil War ended with the surrender of the Army of Northern Virginia at the courthouse in Appomattox. The state enacted a Racial Integrity Act in 1924 but this was overturned by the US Supreme Court in 1967. Virginia has a diverse economy including shipbuilding, farming, seafood harvesting, apple growing, wineries, and technology companies. It also has a North-South divide with rural, mountainous areas contrasting the suburban Washington DC corridor.
10. Colorado -  $80,184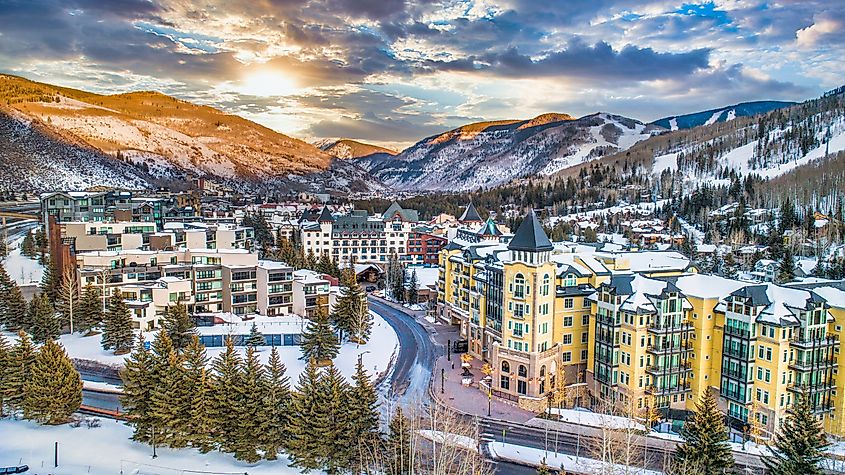 Colorado is the eighth largest state in the US and is known as the Centennial State after being admitted to the Union in 1876, the same year as the 100th anniversary of the Declaration of Independence. It is a popular tourist destination, known for its mountainous terrain, outdoor recreation opportunities, and the thriving pot tourism industry. Colorado is also a major contributor to the country's agriculture, livestock, and mineral extraction industries. The state's economy is further supported by the military, technology sector, and the marijuana industry, which generated over $387 million in tax revenue in 2020. The state is located in the western US, bordered by several states, and is known as one of the "Four Corners", the point where four states meet.
As of summer 2022, the trade, transportation, and utilities sector was a major employment sector in Colorado, employing around 500,000 people according to the Bureau of Labor Statistics estimates.
Conclusion
These states have strong economies, high levels of education, and well-developed infrastructure, leading to higher salaries and a better standard of living. However, they also have higher costs of living and taxes. Each state has a unique history and significant contributions to the US economy, from aerospace and defense in Maryland to technology in Massachusetts, and tourism in Hawaii.