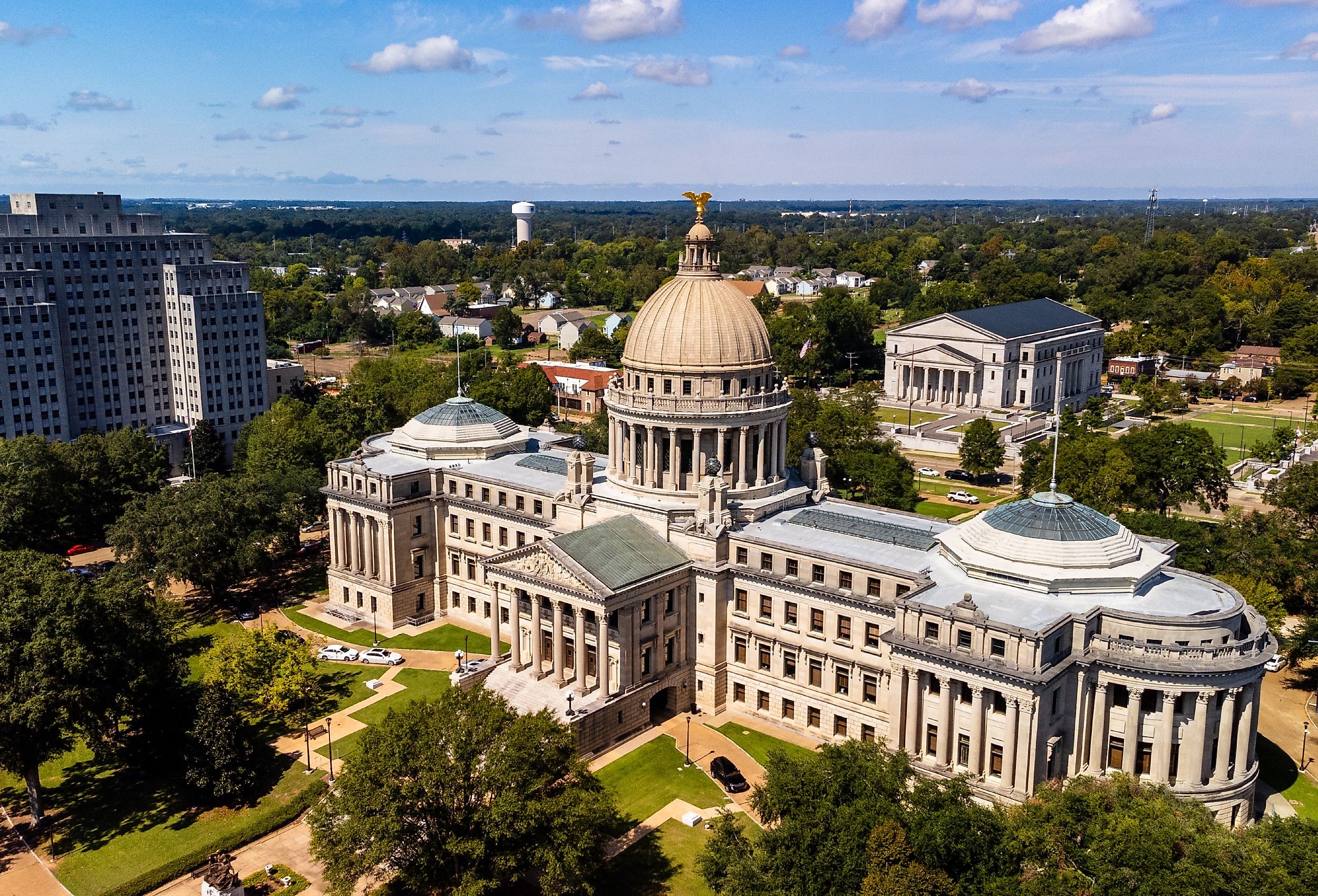 Median household income is a useful measure for understanding geographical wealth because it avoids any inflated outliers that a flat average brings. Many of the households in these poorest US states handle an annual income of roughly $50,000, which in current times covers limited expenses. An example of a yearly budget for a family of five might be $19,000 for housing, $10,000 for food, $2,500 for a vehicle, and $10,000 in taxes. However, this leaves a mere $8,500 per year, optimistically speaking, as medical expenses, furniture, and all other costs. It is often said in America that a single disaster, illness, or layoff can lead to homelessness; in some states, these risks are higher. Although social programs do exist, inadequate safety nets and poor education often drive financial instability. With a national GDP of about $23 trillion, the capacity to provide a more equitable society in the United States undoubtedly exists.
10 Poorest US States
Mississippi — $48,716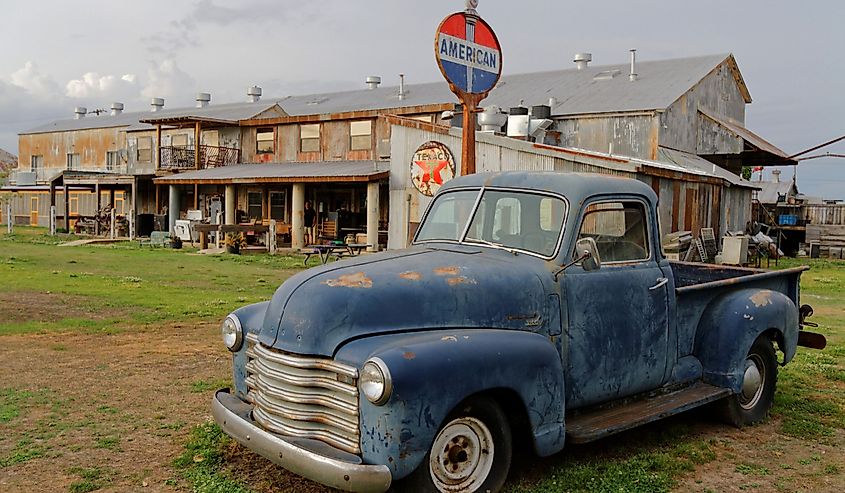 Mississippi, located in the southeastern region of the United States, has long had economic struggles. With a median household income of $48,71, it ranks as one of the lowest-income states in the country. Several interrelated factors contribute to the state's economic difficulties, including limited educational attainment, a high poverty rate, and a lack of economic diversification. This educational gap can be traced back to underfunded public schools, particularly in rural and low-income areas, which struggle to provide adequate resources and opportunities for students. Furthermore, Mississippi's poverty rate stands significantly higher than the national average. Finally, the state's economy has historically depended on industries such as agriculture, forestry, and low-wage manufacturing. This lack of economic diversification makes the state's economy vulnerable to market fluctuations and limits opportunities for high-wage employment.
West Virginia — $51,248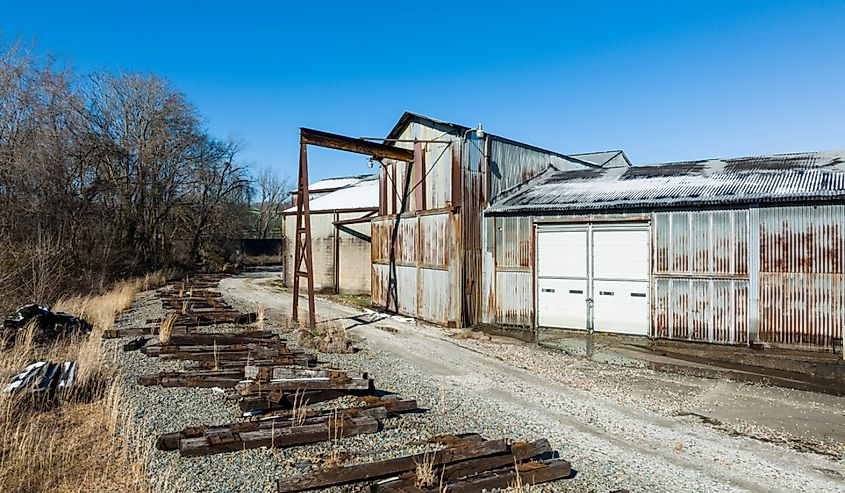 West Virginia, a state in the Appalachian region, has a median household income of $51,248. The decline of the coal industry, once the backbone of West Virginia's economy, has profoundly impacted household incomes. Consequently, many residents lost well-paying jobs, contributing to a shrinking tax base and limiting public investment in essential services and infrastructure. West Virginia has also been slow to adopt emerging industries, such as renewable energy, technology, and advanced manufacturing, making the state more vulnerable to fluctuations in global market demand. Another piece that stands in the way is the geographic barriers, wherein the mountainous terrain of West Virginia makes it difficult to build infrastructure, such as highways and broadband networks, that are crucial for attracting new businesses and fostering economic growth.
Louisiana — $52,087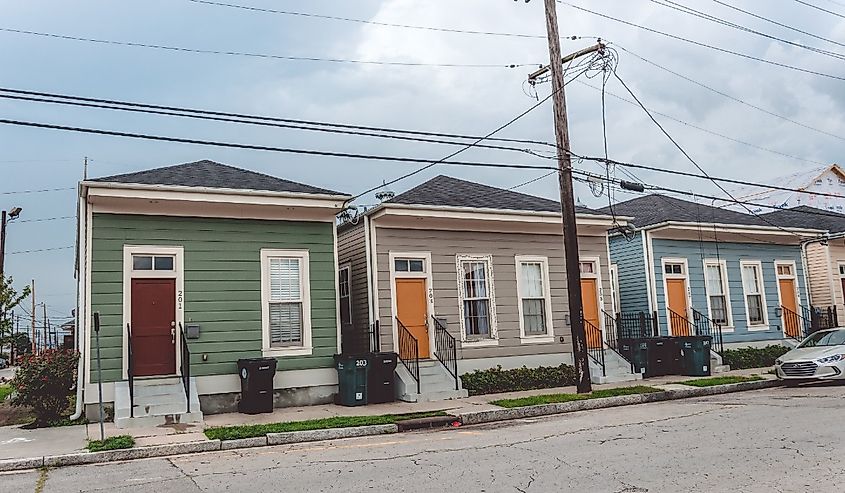 The ol' Bayou state, Louisiana, has historically struggled with low median household incomes. Louisiana's economy is reliant on industries such as oil, gas, and petrochemicals, which are subject to global market fluctuations, similar to West Virginia. This dependence has led to periodic job losses and wage stagnation in these sectors, affecting household incomes. The state also faces high levels of poverty, exacerbated by an income inequality rate that ranks among the highest in the nation. Such disparities often result in limited access to quality education and healthcare, perpetuating the cycle of poverty. Furthermore, Louisiana's educational attainment rates have consistently lagged behind the national average, which has led to a less competitive workforce. Natural disasters, which are frequent due to the state's geographical location along the Gulf of Mexico, frequently lead to substantial infrastructural damage and displacement of residents, which in turn affects household incomes.
Arkansas — $52,528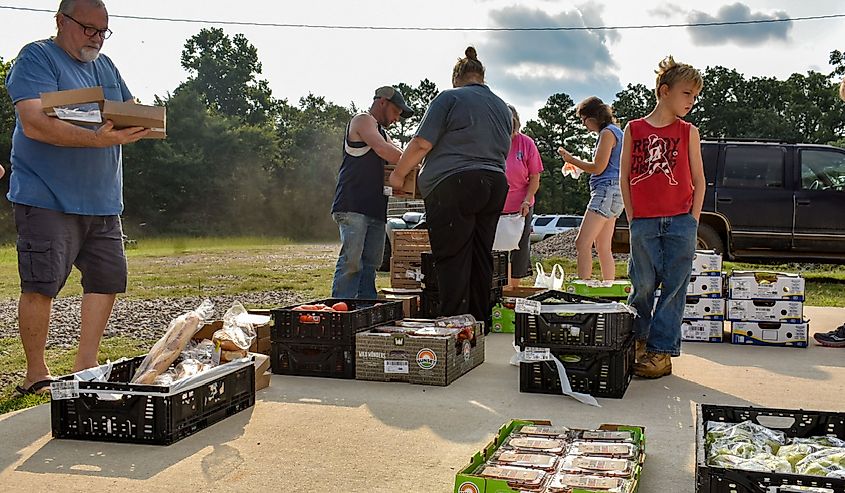 Multiple reasons underlie Arkansas' financial troubles, which have left many households with about $52,528 in annual income. Arkansas is predominantly rural, with agriculture, forestry, and firearms as the primary industries, which often have low wages. The state's poor educational scores can be directly correlated with lower-paying jobs, perpetuating a cycle of economic hardship for households. Infrastructure is another essential piece of the financial puzzle, and the American Society of Civil Engineers gave Arkansas a "D+" grade in its Infrastructure Report Card, citing issues in transportation, energy, and water infrastructure. Each of these issues exacerbates poverty rates, which take a bite out of tax revenue and consumer spending while also increasing the strain on social services.
Alabama — $53,913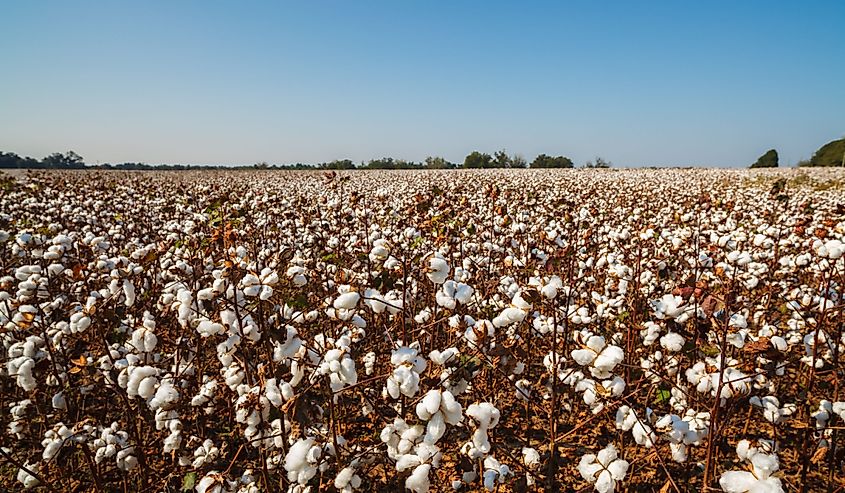 Alabama's history of poverty and inequality traces back to its agricultural roots. The state was once heavily dependent on cotton production, enslaving large populations of African Americans to work on plantations. The lasting effects of this history are still seen today, as African Americans in Alabama are disproportionately affected by poverty. Today, the state's median income household is $53,913. The real issue is that the economy suffers from a lack of diversification. The state has historically relied on industries such as agriculture, manufacturing, and natural resources for employment opportunities. However, these sectors have experienced significant declines in recent years, leaving many residents without stable employment.
New Mexico — $53,992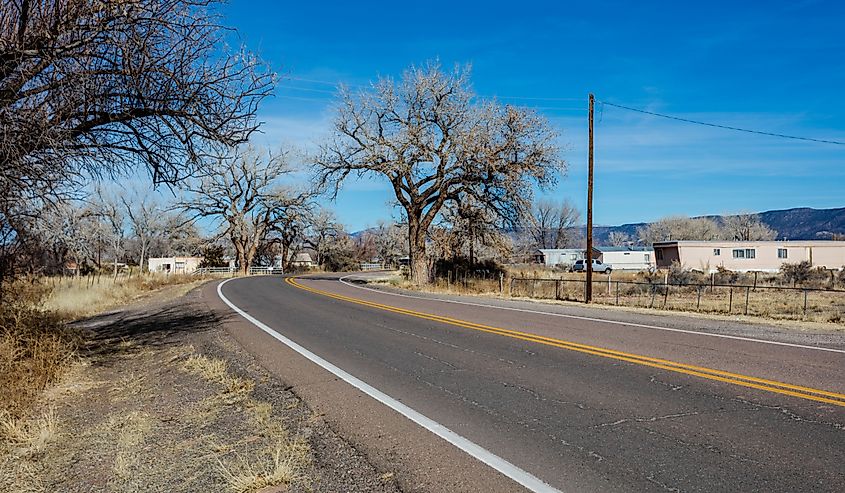 New Mexico, located in the Southwest, is reliant on the public sector, with a significant proportion of employment concentrated in government and education services. According to data from NMSU, the public sector accounted for around 24% of the state's employment. Additionally, spotty educational opportunities have resulted in a high proportion of adults without a high school diploma. A symptom of that reality is evident in New Mexico's extremely low literacy rate of 70.9%. A result of these conditions has increased the amount of homelessness occurring in the state, alongside issues of hunger.
Kentucky — $55,573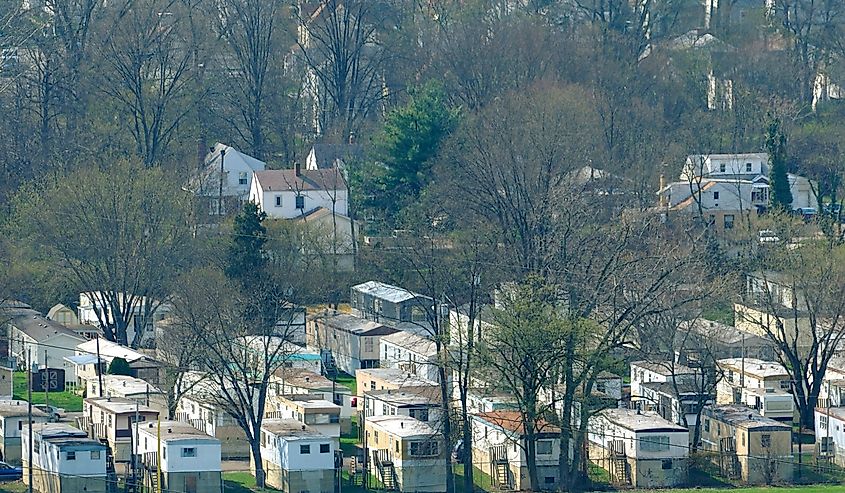 Historically, Kentucky has embraced coal mining and manufacturing, both of which have been negatively impacted by changing market demands and economic transitions. Renewable energy sources, environmental regulations, and competition from natural gas are currently causing a global upset in the valuation of coal. As a result, many communities that once relied on coal mining for employment and income have suffered economically. Additionally, the agricultural sector, which primarily consists of small family farms, has faced challenges related to climate change, shifts in crop prices, and increased competition from larger, more efficient farms. This has led to reduced income and job opportunities for many households in rural areas. Education and the overall poverty rate in Kentucky also wreak havoc on the median household income, which has stagnated at $55,573.
Oklahoma — $55,826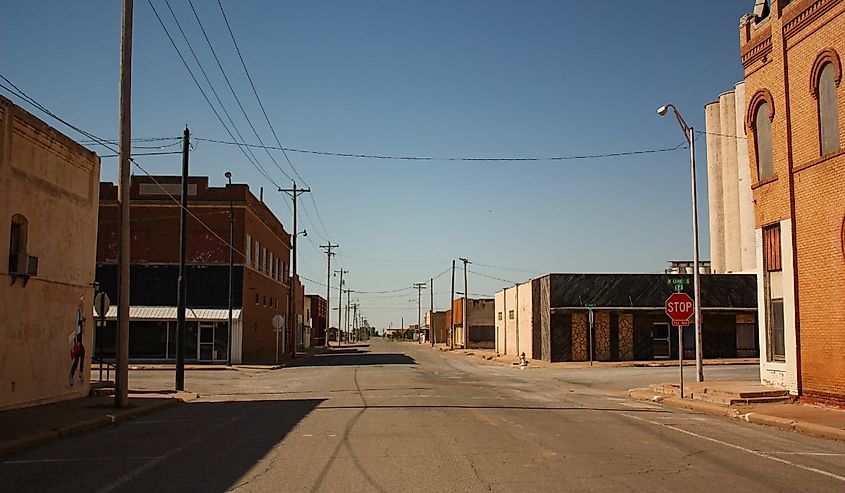 The state of Oklahoma has faced economic challenges, as demonstrated by its median household income of $55,826, which is lower than the national average of $69,717. Several factors contribute to this economic struggle, such as dilapidated and lacking infrastructure, dependence on fossil fuel production, and lackluster educational scores. Many of the states on this list, including Oklahoma, suffer due to poor education because poorly skilled, untrained, and even illiterate workers are not sought by employers or businesses looking to start strong. Another necessity for potential businesses is infrastructure, and in 2021, the American Society of Civil Engineers gave Oklahoma a grade of 'C-' for its overall infrastructure, indicating that improvements are needed to support a thriving economy. Naturally, this cripples any state's ability to foster job opportunities.
South Carolina — $59,318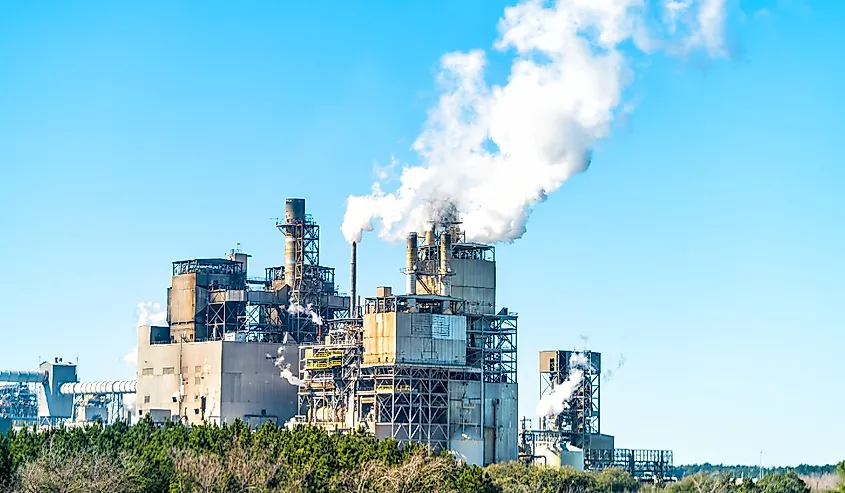 South Carolina, a southeastern US state known for its slow pace of life and coastal beauty, has a median household income of $59,318. This metric has unfortunately resulted in lower life expectancy and higher crime rates, which aggregate the issue. Voting rights and social services in South Carolina, like healthcare, are also behind in comparison with other states. Together, those troubles have affected migration rates, and this has created a shortage of labor. This dwindled workforce primarily relies on sectors such as manufacturing, agriculture, and tourism, which can be susceptible to fluctuations in the economy. With most folks living in rural areas, getting employees to commute long distances has proven difficult. Last, in solidarity with some of the other states on this list, high poverty rates, poor education, and weak infrastructure are hurdles that South Carolina is far too familiar with.
Tennessee — $59,695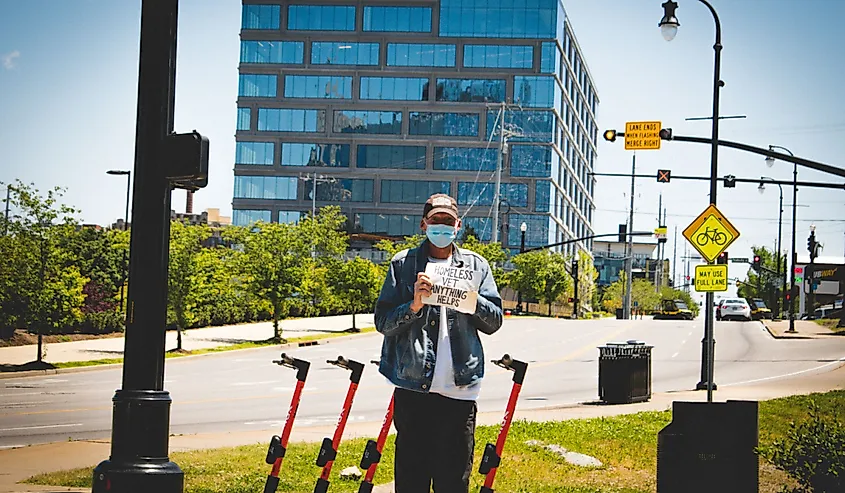 Tennessee has one of the highest combined state and local sales tax rates in the country while lacking a broad-based income tax. Consequently, low-income households often pay a higher percentage of their income in taxes, further perpetuating economic disparities. The consequences of that reality are: a startling 13.3% of the state's population endure food scarcity, 20% of children live in poverty, and the minimum wage is as low as federal law will allow it to be. Rural living contributes to a general lack of access to education, healthcare, and employment opportunity, but even with employment access, many of those industries are statistically low-wage. Furthermore, 28% of Tennessee's Veterans live on less than $35,000/year (135,000 veterans) despite the billions of dollars Tennessee taxpayers contribute yearly to the military.
Poverty is a global issue, and the United States is no exception. A combination of factors, including education, employment, and regional circumstances, has led to situations where average households in certain states struggle in comparison to the national average. In some cases, a manageable cost of living allows for survival, but for many, food scarcity and illiteracy pose urgent challenges. To those facing these daily struggles, it may seem as if the wealthiest nation on earth is withholding the benefits of its prosperity. While systemic changes do take time, it is vital that citizens nationwide maintain persistent pressure on political institutions to enact substantial and lasting solutions.
Poorest US States
| Rank | State | Median Household Income 2021 (US dollars)* |
| --- | --- | --- |
| 1 | Mississippi | $48,716 |
| 2 | West Virginia | $51,248 |
| 3 | Louisiana | $52,087 |
| 4 | Arkansas | $52,528 |
| 5 | Alabama | $53,913 |
| 6 | New Mexico | $53,992 |
| 7 | Kentucky | $55,573 |
| 8 | Oklahoma | $55,826 |
| 9 | South Carolina | $59,318 |
| 10 | Tennessee | $59,695 |
| 11 | Missouri | $61,847 |
| 12 | North Carolina | $61,972 |
| 13 | Ohio | $62,262 |
| 14 | Indiana | $62,743 |
| 15 | Florida | $63,062 |
| 16 | Montana | $63,249 |
| 17 | Michigan | $63,498 |
| 18 | Kansas | $64,124 |
| 19 | Maine | $64,767 |
| 20 | Wyoming | $65,204 |
Source: US Census Bureau, 2021 American Community Surveys (ACS) (*Numbers are estimates with varying margins of error)